A year ago today (a Monday), around 9:30am, I googled "how to start a blog." By dinner time the same day, The Paleo Running Momma officially existed on the internet with same theme and picture you see in front of you now.
To say I had zero clue what in the hell I was doing would be the understatement of the past year.  At the time, I only read 2 blogs on a semi-regular basis (one paleo and one running) and my tech skills were limited to what I was instructed to do according to the top Google search results.  I knew nothing about anything related to blogging.
What I DID know was that I had been through a lot over the prior 6 months, and I was 3 weeks away from running THE Boston Marathon.  Emotions were intense, my brain was all over the place, and it was the first day of  my taper which meant that I was basically having a nervous breakdown.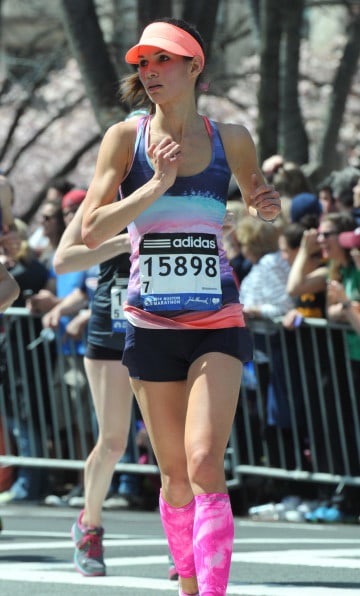 I decided to put all this mad energy into something I knew nothing about – a blog.  Besides, my son had started going to school 3 days a week for 3 hours a day, which meant, relatively, that I was a free woman and needed something to do.
The past year has been one of tremendous personal growth for me and I owe most of it to the process of blogging.  There is no way I would have stared myself figuratively (and literally, with selfies) in the face on a daily basis while at the same time opening myself up to feedback, and, reading about the experiences of my peers.
Blogging humbles and empowers me at the same time.  It forces me to get over myself while at the same time respecting my feelings and perspective.   I'm one of many but I am still one and only.  I look at other people differently now, realizing and responding sensitively to what inevitably goes on below the surface.  Reading so many blogs is a constant reminder that everyone has a unique story and perspective, but yet we SHARE so much more that we often realize.
To be completely honest, I started blogging thinking I knew things and felt things that no one else did.  Or that I was the first person to think of a topic.  That sounds stupid and naive and it really was!  I didn't have a lot of running friends and didn't talk about issues like overtraining and compulsive behavior, taper madness, or racing tips.  I didn't have paleo friends either and figured that tips for eating socially, paleo carbs, and more paleo carbs  was all new and big info.
If you look back in my archives, you'll certainly find that I "chilled out" with my topics and my blog became less formal and more fluid and friendly over the year.  In the first 6 months, I definitely wrote a lot of list-type posts that I look back on now and see them as a bit too preachy.  Some of the stand out ones were:
Stop Craving Sugar for Good – 5 Way to Get there Fast
12 Healthy Practices that Aren't Healthy at All
Paleo on a Budget – 10 Tips that Passed My Test
What is Clean Eating and How Can it Help You
Though a couple of these generated quite a big of traffic for my blog early on, I think I took that as a sign to do MORE similar posts, which wasn't really sustainable or interesting for my blog as a whole.
In the first few months, I had yet to really understand that while blogging is communication, it is not lecture.  The "listening" part is just as important as the talking part, in my opinion, and a more conversational tone for my blog is something I strive for.
Of course, in the beginning months of blogging, it's hard not to feel like you're "talking" to thin air or nothing at all, and even after I'd developed a community, I didn't totally feel connected to it in a flowing, conversational way.   It wasn't until the second six months or so that I started to FEEL the relationships I'd developed with readers and other bloggers, and I began to respond differently as reflected in my posts.
I think that to be "good" at blogging, you really have to swallow your pride and break through your ego.  It's the real you that's under there, that people want to get to know and read more of.  I now read some of my early posts and cringe, it seems  some of them were reflecting a tough exterior, or fragile ego, that over the course of the year I have been slowly chipping away at while becoming gradually more vulnerable both online and in real life. I started blogging thinking I had a ton of info to share, but I'm coming out of the first year realizing I really did learn a lot more than I "taught."
A few of my favorite posts
Running and Anxiety Part II – This is something I began to understand a lot more about over the course of the year, and writing all three parts of this series was a great experience.
A Run Love Kind of Day – Nothing all that special, but my first time really expressing my love for running to the world.  I always thought this was obnoxious and now I don't know what my problem was 🙂
Me and My Friend "The Runner" – Reminds me how far I've come with my identity and how running fits in.
My IBS Story Part 1 and Part 2 – This was one of the most difficult posts to write, because of the shame I'd felt around these mysterious digestive problems my whole life.  For all those who might question, this stuff can be very real and very painful.
My Other Obsessions –  Running and Paleo might actually be the least of it!
The Things You Can't Run From – Dealing with my daughters' scoliosis.
Why Running a Marathon and Childbirth Are The Same Thing – They just totally are.
And a few of my favorite recipes! (Sorry my older pictures are not-good.)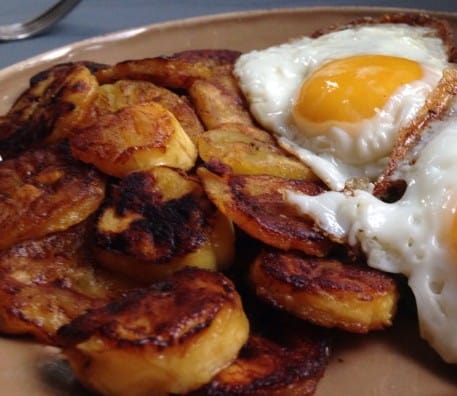 Crispy Soft Sweet Plantains – I make these multiple times per week for everyone in my family!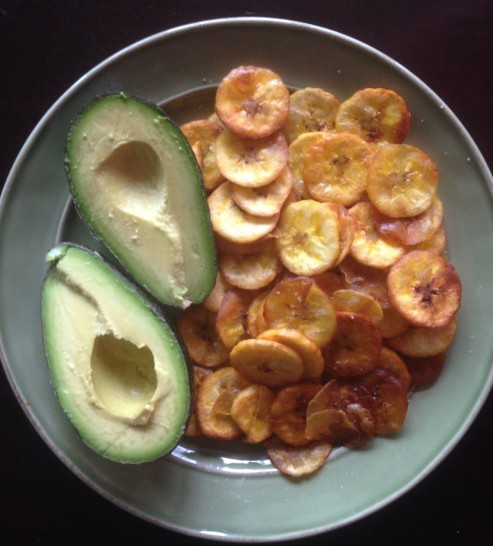 Homemade Plantain Chips – These too!
Bacon Scallion Chicken Salad – The best!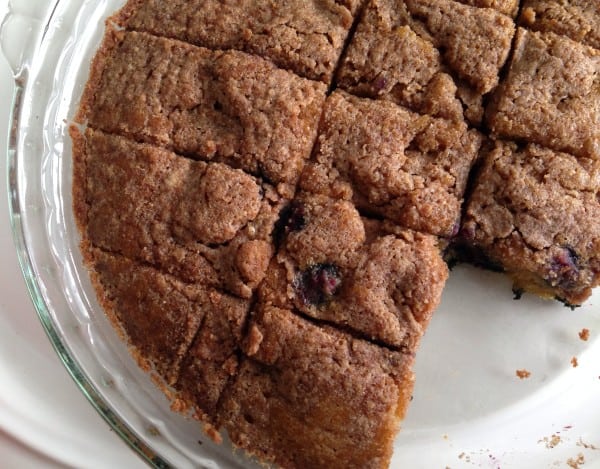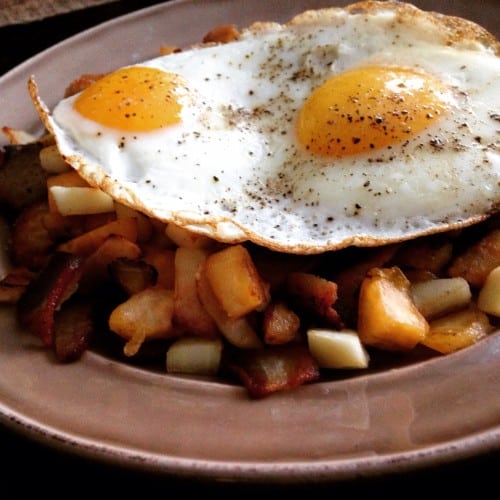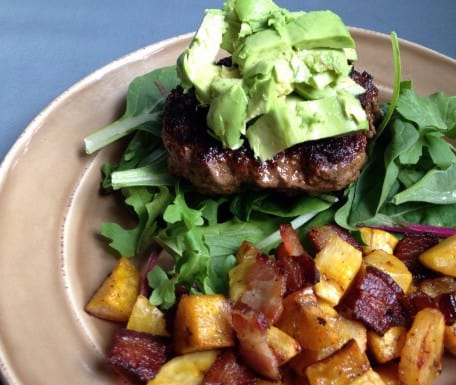 Homemade Mayo – I make this about once per week as a base for other sauces.
Gooey Brownie Pie – My non-paleo family loved this!
Chewy Cranberry Chocolate Chip Cookies
Okay I guess I'll stop now, there are just too many that I make over and over that have become staples 🙂
At this point I do not have any real set goals for blogging in the coming year.  I am at a happy place with it right now and want to continue everything that I'm doing.  There are so many ways I normally put pressure on myself, and with my blog I'm just going to go wherever it takes me.  So far the ride has surprised me so much, that I don't want to screw it up by trying to control it!
So to end, happy birthday to The Paleo Running Momma, and, since my website can't actually eat cake, I (and you guys too!) will definitely have piece of something seriously delicious to celebrate!
When did you start reading my blog?
What's one thing you like about it and one thing you think I could change? (I won't bite)