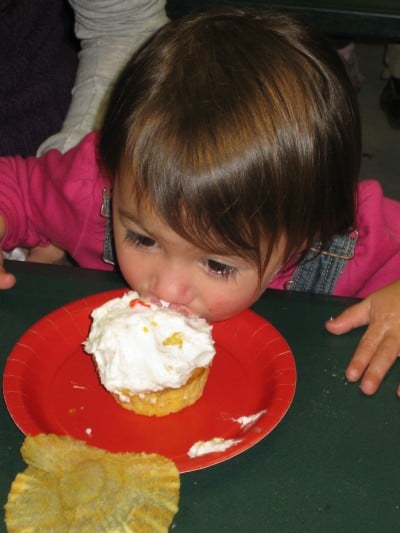 We all know that eating food with added sugar isn't great for us if done on a regular basis. But sweet stuff has a way of calling to us and demanding our attention unlike any other food! And once we eat the sugar we crave, it seems to turn into a cycle of eating too much of it – trying to stay away from it – then craving it again and overindulging.
I was a daily ice cream eater for at least a decade – not to mention diet coke and cereal addict – and I know how sugar cravings work.  But, those days are in the past, and though I love a good treat, I also know that to really enjoy sweets, you need to stop craving sugar on a regular basis.
So how do we stop craving sugar?
I've seen tips that range from giving sugar up altogether (which scares a lot of people) to eating frozen fruit or other "healthy" frozen desserts to attempt to satisfy the craving without going for the Ben & Jerry's or Hershey's. Clearly there are things that work for some people and not for others. Today, I'll let you in on 5 steps (and a bonus!) that helped me stop craving sugar for good.
1. First, completely cut out the "hyper-sweet" food you're eating.
Apologies in advance for this because I know it's not what you want to hear. But processed sweets, sugar substitutes, and foods that are definitely more sweet than they should be (lots of added sugar) taste that way because they are designed to make you crave more. If you want to stop craving you have to eliminate these foods and drinks completely. You probably already know which ones you're eating that are "addictive." The list includes cookies, candy, regular and diet soda, sweet baked goods, most cereals, you know, all the "good" stuff. When I first did this I swear I felt like there was a part of my mouth missing. Kind of weird, but describes how the sweet taste has its grip on you.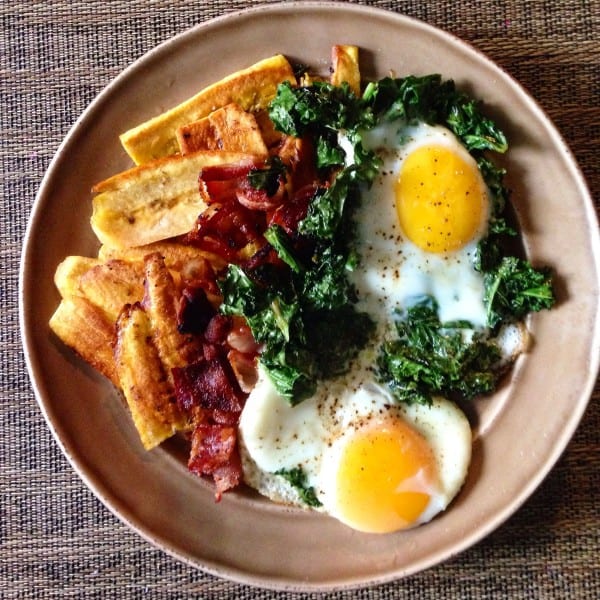 2. Eat more fat.
When I stopped eating sugar I suddenly realized that I wasn't eating enough food! I had been eating more for taste than for actual nutrition and was missing basic key nutrients in my diet. I quickly realized that fat was a big void in my meals. I had been "fat phobic" for years based on conventional wisdom that told me a low fat diet was the key to health. But fat is essential for satiating true hunger, once a sweet taste is not what you're after. Start eating more olive oil, butter or ghee (clarified butter), unsweetened nut butters, coconut oil, fatty fish, grass-fed beef and fattier cuts of chicken (skin!) and even bacon, yes bacon. You will quickly realized that some of your "sugar cravings" were really malnourishment in disguise! Fat is delicious, satiating, and darn it – it IS good for you!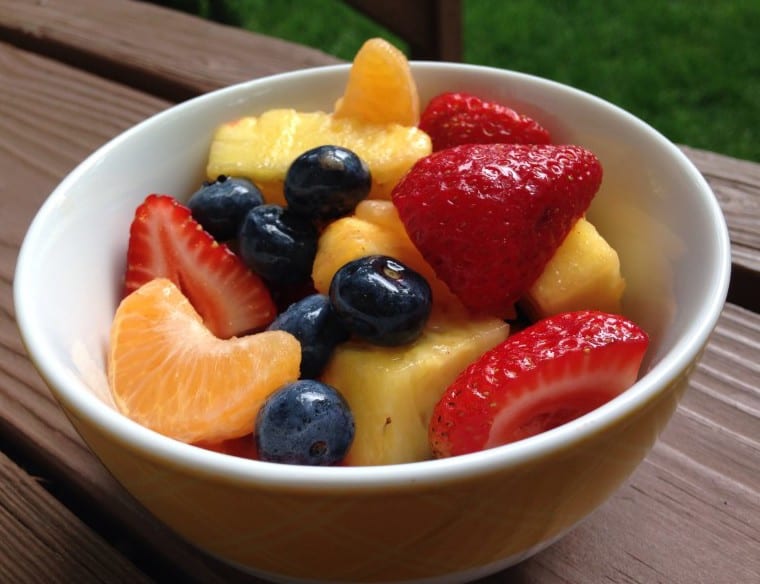 3. Eat whole, unsweetened fruit.
Once you've given yourself a solid week off of the "hyper-sweet" stuff you might start to notice that fruit actually tastes REALLY sweet when it's good and ripe! There is a reason they call it nature's candy, but if you're still eating actual candy and diet soda there's no way you'll know this. A big caveat here is that if you are still struggling with major sugar cravings, do not turn to fruit to try to satisfy those cravings – because it won't. Fruit can really enhance the flavor of meals and be a great dessert once you are no longer having intense cravings. A good way to figure this out is if you are eating fruit but not feeling satisfied, you probably still need more time away from the processed and hyper-sweet food before you can fully enjoy fruit in all its glory.
4. Watch what you're drinking.
To really stop craving sugar, water is absolutely essential. Drink lots of plain (unflavored) water throughout the day when you remember and you will be even less likely to crave sugar. For reasons I don't completely understand, thirst sometimes manifests as a sugar craving. This might be exaccerbated by how our brains are so used to craving the stuff that we manifest other physical sensations as a desire for sugar. I'm not sure, but what I DO know is that along with the other steps, keeping hydrated helps a lot!
5. Be aware of the "sugar associations" and break them if you wish.
The psychological pull toward sugar seems to be the last to go in my experience. I always ate ice cream or sweet cereal after the kids went to bed and this association has been the hardest to break. Even when I am clearly not hungry I will usually have some fruit or coconut butter at this time because it just feels comforting. And you know what? I acknowledge the association, and make the call whether I want to go with it or ignore it. The thing is that now, it just doesn't have the pull on me that it used to, it's a CHOICE! So some nights I think, "I'm full I'll just brush my teeth now" and other nights it seems like the right time for some fruit and coconut butter. But the cravings, as I once knew them, are gone!
* Bonus. Recognize and understand the difference between ending your sugar cravings to improve your health, and depriving yourself of food with the hope of losing weight.
If you want to quit sugar to lose weight and do not have other health goals in mind, these steps will not work. Why? Because you will go into it with a "diet" mentality and an attitude of deprivation. Ending sugar cravings is not about depriving ourselves of sweets. It's about nourishing ourselves properly and thoroughly without the distraction of the cookies, ice cream, and other zero-nutrition junk calling to us. With this in mind, think hard about how much nutrient-dense food you eat during the day and if you notice yourself skimping on food, work on adding more fat, protein, and unprocessed carbs into your meals. A happy and well nourished body and mind is a lot less likely to crave sugar!
Do you struggle with sugar cravings or have you in the past? How have you approached it?