Hi!  I'm so happy you stopped by!  
My name is Michele and I'm the creator of Paleo Running Momma – a website dedicated to bringing you the most delicious paleo friendly meals and desserts.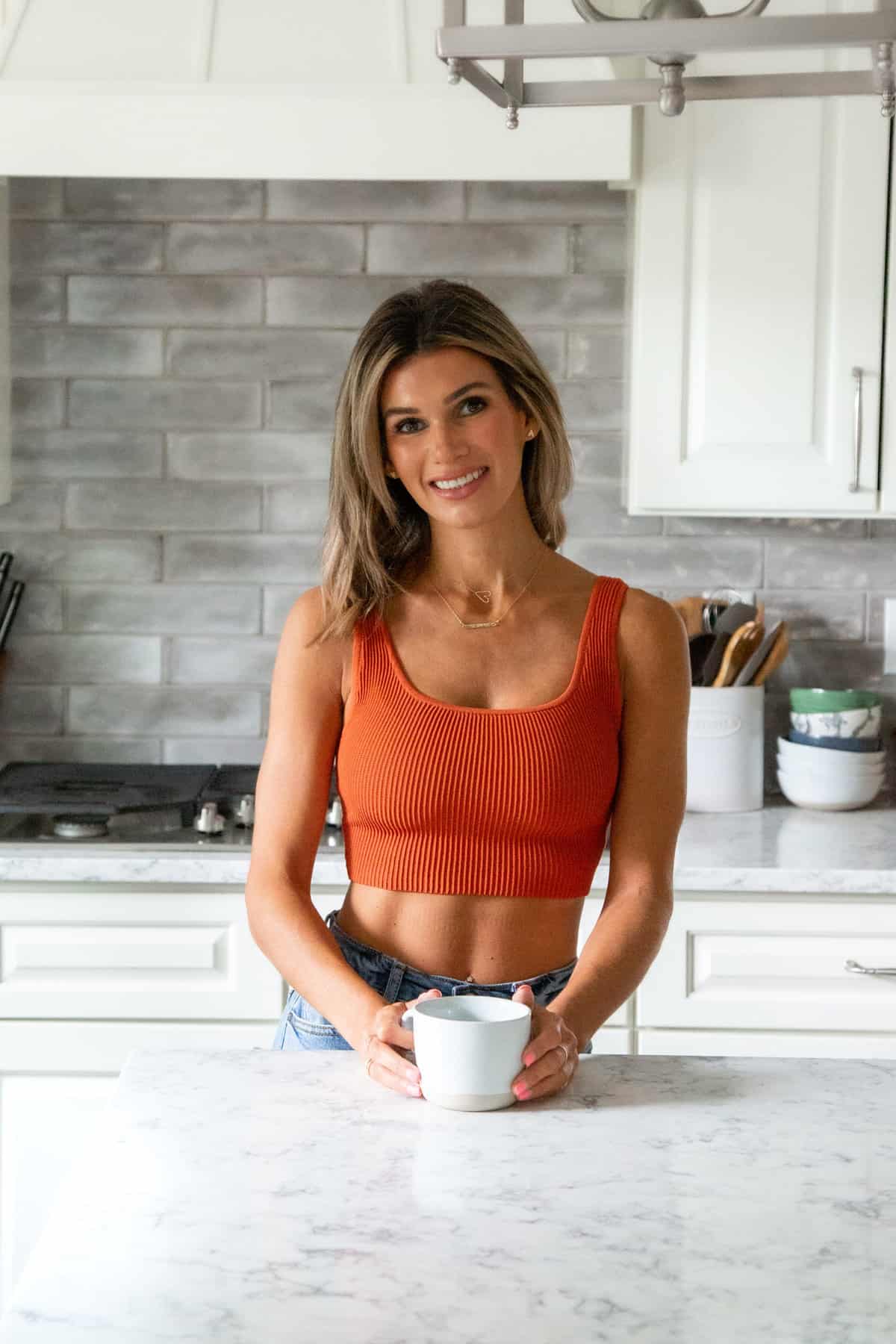 When I changed my diet in 2013, I started searching the internet for tips, recipes, and other people's stories that resonated with my own.  The amount of resources and incredible people I found inspired me to create this blog.  It was time for me to give back and share experiences, mistakes, successes and failures as I learned to cook and eat real, whole, delicious food and make it work for me as a runner, too.
I started eating paleo for some really unoriginal reasons – to address longstanding digestive problems (IBS), help myself heal from a painful running injury, and finally drop my diet coke and cereal habits (trust me – it was time!)
When I started getting serious about healing my body, I began by going "gluten free", but quickly realized there was more than just gluten that could be in my way.  I learned that by eliminating processed foods, grains and refined sugar from my diet, I could potentially improve not only my IBS and tendinitis, but my overall health – physical and mental – as well as become a stronger athlete.
After I completed my first Whole30, I was hooked!
I was able to figure out what foods I tolerated best and which ones I struggled with.
While I don't eat 100% paleo (I get asked this a lot!) it's more of a guideline for how I cook and eat generally.
Now, I'm here to share what I've learned about food, specifically, how to create truly delicious paleo and Whole30 meals, grain free baked goods and real-food desserts that you and your families will legitimately crave and want to eat on the regular!  You'll find loads of real-life recipes for all occasions that your brain will love as much as your body does!
Fun Facts About Me 
1.) When I started this blog I was obsessed with long distance running (to put it mildly!) and (secretly) wanted paleo to turn me into a superwoman-style runner.
While I DID qualify for and run the Boston Marathon twice (2014 and 2016) it wasn't thanks to a paleo diet – in fact, I qualified for Boston the first time while eating a SAD diet and the second time on Paleo.
That said, I believe you can absolutely run well (and long distances) while eating a paleo diet!  I did this for about 2 years before scaling back on my training and getting into yoga, which is what I do the most now!
2.)  I have 3 kids – Diana, Emily, and Drew.  I've always gotten lots of questions about whether or not the kids eat paleo – the answer is yes and no!  They eat the dinners I cook for them, but, aside from that I don't put restrictions on them since I found it wasn't mentally healthy for any of us!  Truthfully, my kids do not have medical conditions that require them to eat strictly paleo, so, I take a moderate approach to what they eat and we're all pretty happy this way.
3.) The first thing I ever tried to "cook" by myself was peanut butter at the age of 4.  My "recipe" involved peanuts, some aluminum foil and a hammer.  Needless to say, it didn't work, but little did I know I was actually on the right track!  If only I'd had a food processor – my nut butter dreams could've come true!
4.)  The first thing I ever cooked on the stovetop was bacon.  I almost get emotional when I think about it 😉 Oh if only I'd known how that moment would shape my future!  Now, I'm about my bacon and basically only eat the sugar-free Whole30 friendly variety from U.S. Wellness Meats.  This stuff is AMAZING!  My family goes wild over it.
5.) Comfort food is my jam.  Seriously, I don't really think "emotional eating" is such a bad thing, especially if you're eating delicious REAL food that makes your body, mind and soul happy!
All the recipes I post are ones that I'm EXCITED to eat and genuinely make me happy.   I cover everything from breakfast to dessert (in fact, those two are my favorites!) including lots of Whole30 friendly family favorites.   My goal for this website is to introduce you all to new favorites that truly make you happy to eat Paleo style!   Paleo comfort food for life!
6.) I have a Masters in Social Work from Columbia University and worked as a social worker for 3 years before deciding to stay home full time to raise my kids.  I had NO idea what a blog was at that time, and always planned to head back to work when my youngest started kindergarten.
I started this site 100% as an outlet, not with a business in mind, but when the time rolled around, I realized I felt so much more passion for creating recipes for Paleo Running Momma than for returning to my old career.  I gave it a shot and put all my efforts into growing this blog, which meant learning a lot from scratch.   The decision did not come easy, but I couldn't be happier with where I am now!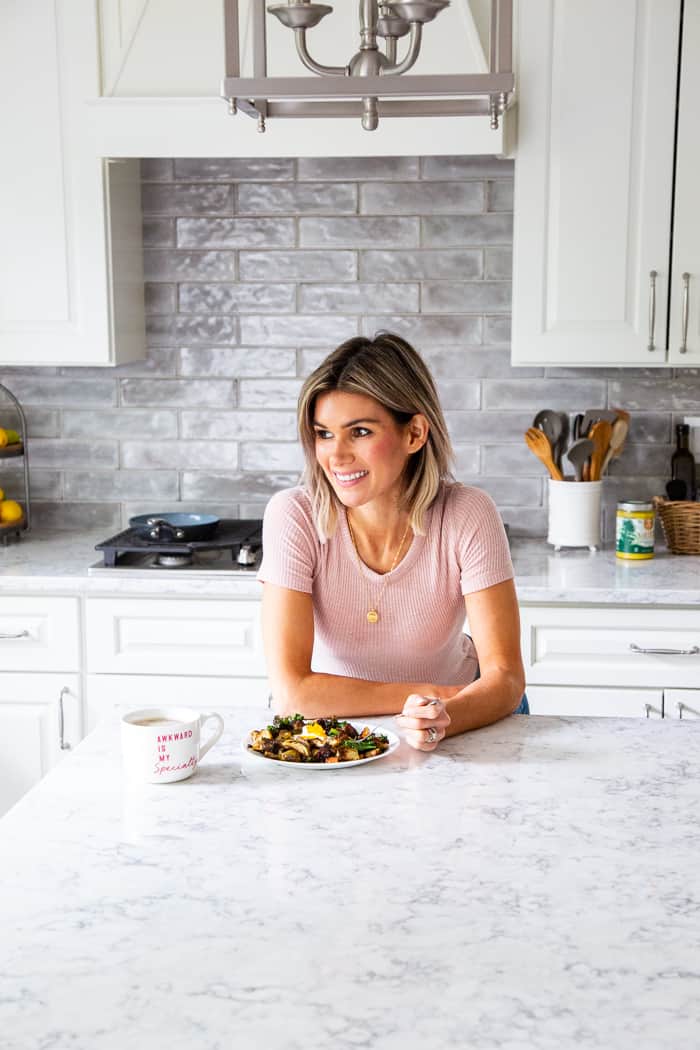 If you have a question or would like to personally contact me, you can email me at the following address:
paleorunningmomma @ gmail . com 
Other Places to Find Me: