These easy homemade breakfast sausage patties will be your new favorite savory breakfast treat!  You can make these for a lazy weekend brunch, or make a batch ahead of time to reheat when you're in a hurry.  They're paleo and whole30 friendly and ready in 10 minutes!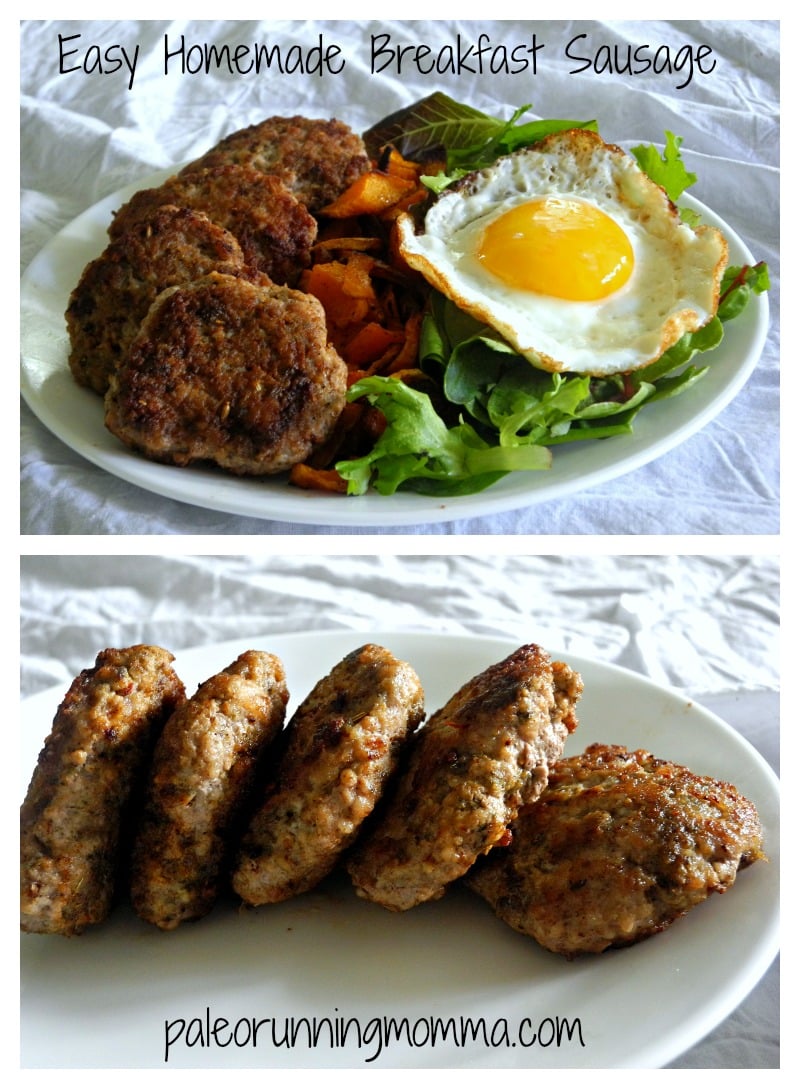 Have you noticed Saturdays have become my recipe day?  So I've become a little fixated on that, I'm not gonna lie.  It seems reasonable enough to think that at least ONE thing I make during the week will pass the test to go on the blog but there still is some pressure there I'm putting on myself.
It was Thursday and I hadn't made anything blog worthy, mostly just recycled recipes or variations on old meals, and I was starting to twitch.  BUT SATURDAY IS RECIPE DAY.  MUST POST RECIPE OR ELSE UNSPECIFIED BAD EVENTS WILL ENSUE.
Yes, I'm crazy and in reality I know my 4 Saturday recipe readers could just google paleo-whatever and have 100 recipes at their finger tips that are better than what I would've posted.  But still, I'm compulsive and that's the way it's gonna be.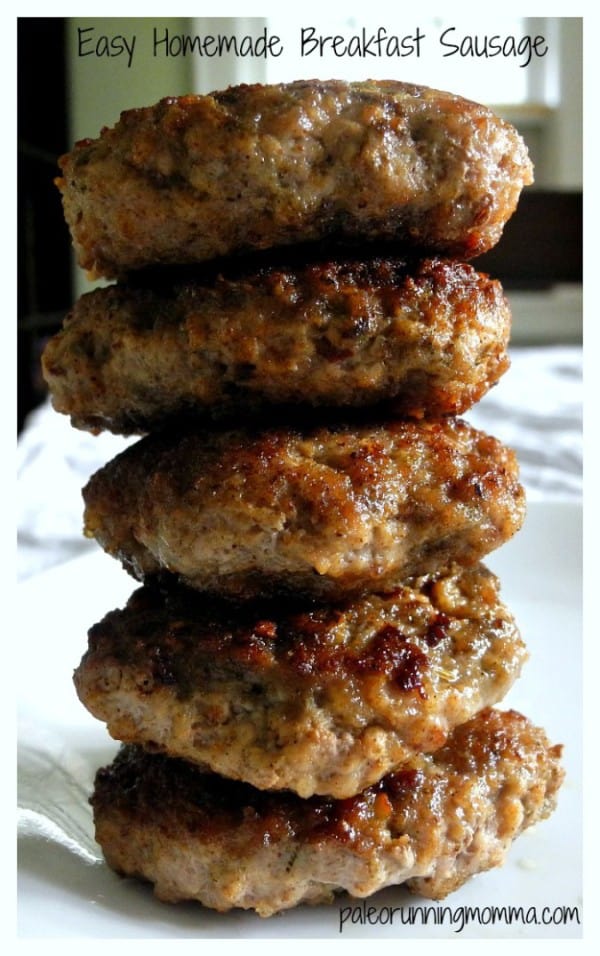 So Thursday I looked around my kitchen hoping to think up something magical based on the few things I had left for the week.  A spaghetti squash, some arugula, ground meat, onions and not much else.  I decided I'd make some sort of spaghetti and meatball bake and started to roast my squash.  I never set an oven timer because I secretly enjoy doing stupid things and living on the edge.
I also overestimate the power of my memory, which at one point was truly sharp and now it's closer to the other side.  I recited over and over in my head the time I needed to take the squash out.  But distraction happened.  Potty training had just started (yes finally!) and my son and I got into a deep conversation about his new underwear, and, the next thing I knew it was 10 minutes passed the time I had recited.
Crap.  Spaghetti squash doesn't give you a lot of leeway.  It was mush.  I still made the meatballs and ate the squash myself, but believe me, it wasn't recipe worthy.
So, time was running out and I was left with not much more than ground pork in my fridge.  Something was going to have to come about Friday for breakfast otherwise I was done.  So after a short 3 mile run I took out the pork, spices, and the rest is sausage history!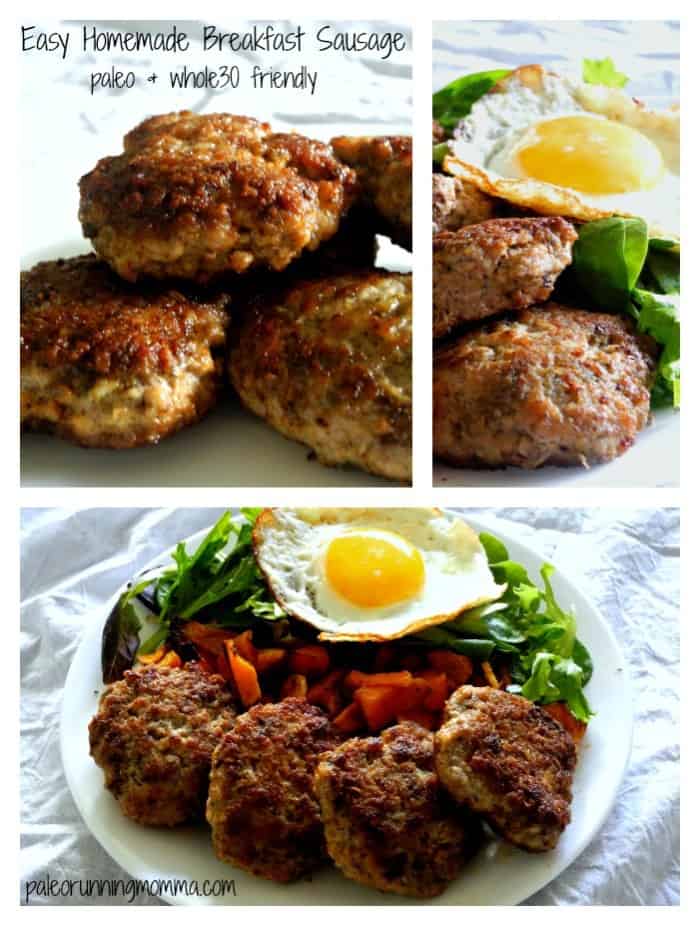 I can assure you this is easy and quick, because from start to finish it was 15 minutes flat which in my opinion really makes anything recipe worthy.  Who doesn't like easy and quick?  Proof you can do this any weekday morning for breakfast and still get out the door in time, with mascara on and blow-dried hair if you're inclined 😉
Easy Homemade Breakfast Sausage
An Easy Homemade Breakfast Sausage Recipe that's paleo, whole30 friendly, low FODMAP, and ready in 10 minutes! Your new favorite savory breakfast treat.
Prep Time: 10 minutes
Cook Time: 10 minutes
Total Time: 20 minutes
Course: Breakfast sausage
Cuisine: Paleo/Low FODMAP
Servings: 6 servings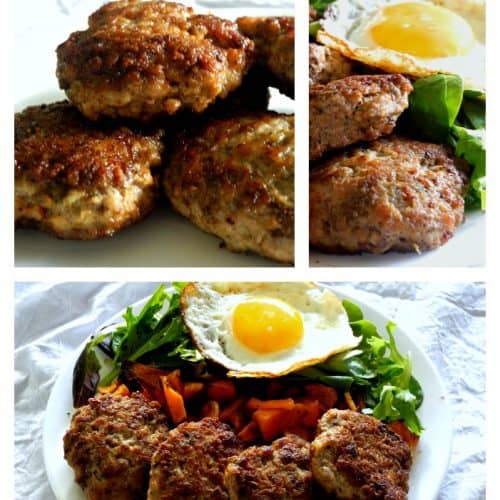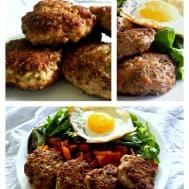 Ingredients
1 lb ground pork organic, chicken or turkey if you prefer
2 tsp poultry seasoning
1/2 tsp fine grain sea salt
1/4 tsp black pepper
1/4 tsp nutmeg
1/8 tsp allspice
1/2 tsp fennel seeds
1/8 tsp red cayenne pepper optional
1/8 tsp crushed red pepper flakes optional
1-2 tbsp ghee or other cooking fat, for frying
Instructions
In a large bowl, combine the pork with all the seasoning and spices, adjusting spice levels for the red pepper flakes and cayenne if you choose (this came out mild-med spicy but I am a spice wimp so don't quote me!)

Mix well with your hands to incorporate all the seasoning into the meat.

Form 6 patties from the mixture about 1/2-3/4 inch thick. Heat a large saute pan over med to med-hi heat heat and add the ghee or cooking fat.

Once the pan is heated up add the patties and fry on each side for 2-3 minutes or until cooked through and browned on the outside.

Remove from pan and serve with eggs, roasted veggies or even bacon like my daughter asked for (for the record I told her that was excessively meaty and she was served eggs.)

These can also be refrigerated or frozen and cooked at a later point. Just freeze if you don't plan to cook them within 3 days. Enjoy!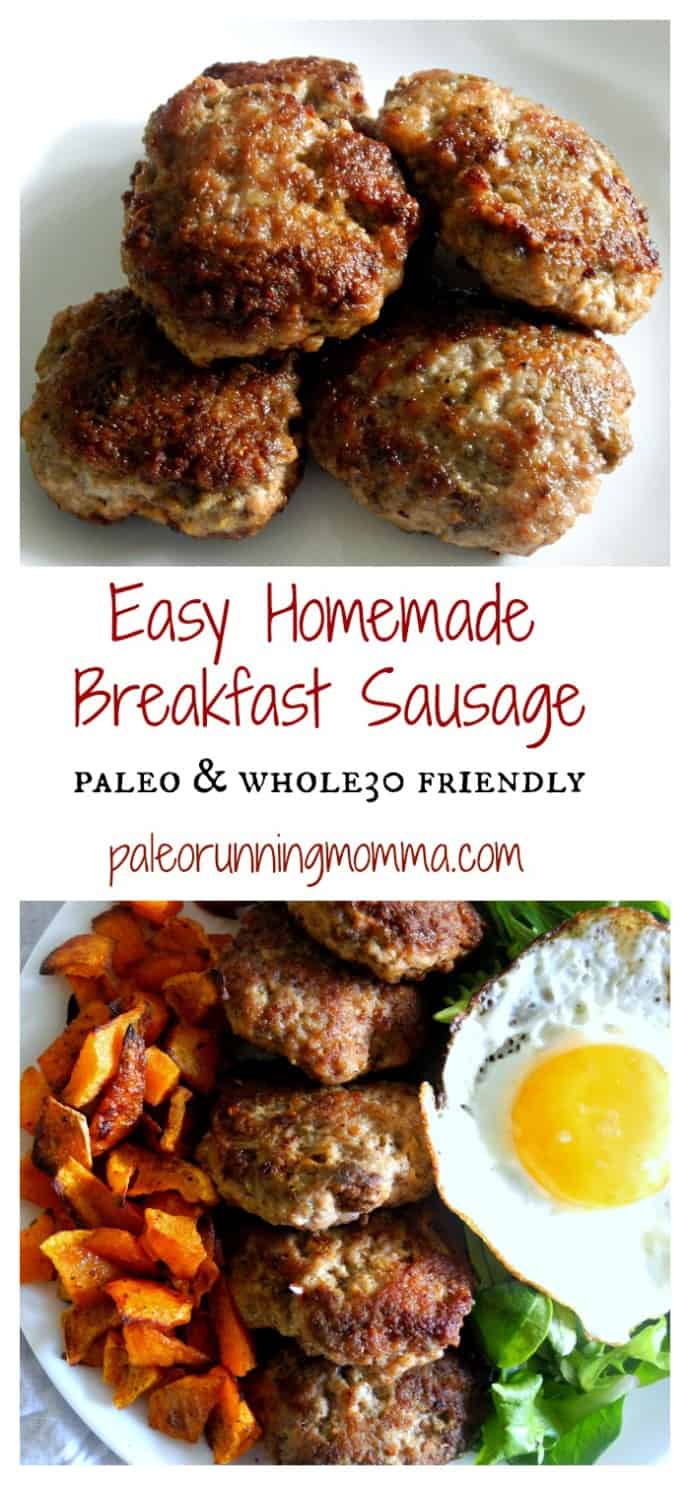 Do you become fixated on doing something simply because it's become a routine, running, cooking or otherwise?  
Do you even remotely care what day I post recipes?