This pantry restock was sponsored by ALDI and all opinions are my own, as always.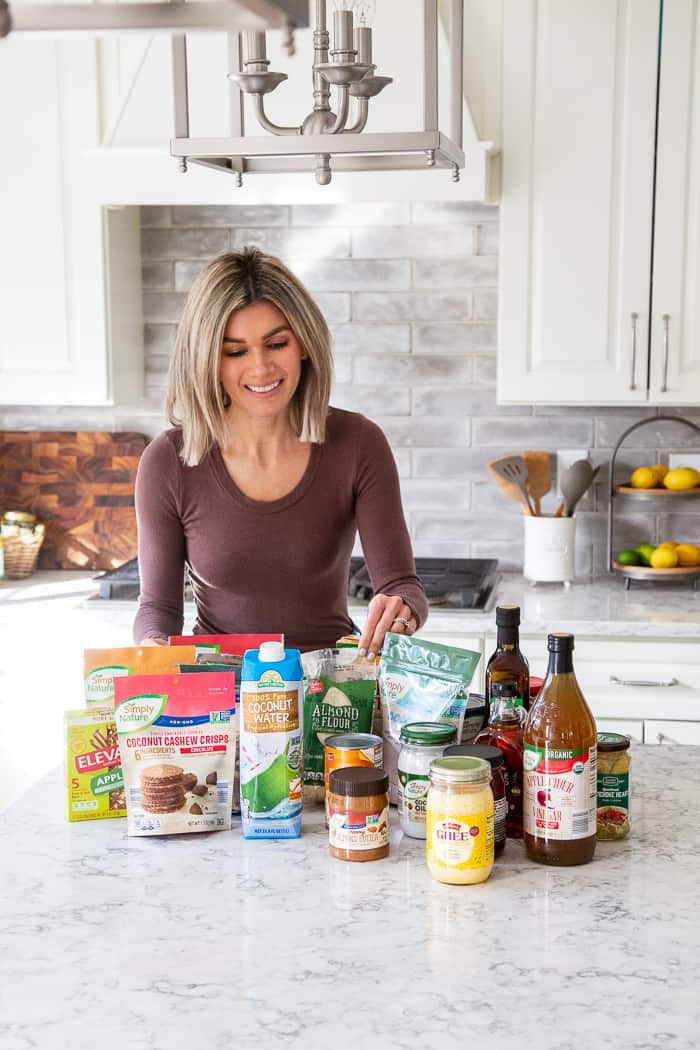 With the New Year here it's time to go grocery shopping!  I'm sure I can't be the only one who let groceries slide just a bit over the holidays. 
Between parties and travel plans and just plain busyness, I've been flying by the seat of my pants when it comes to buying food.  
But all that changes with the new year! While I'm definitely not one to advocate for making MAJOR changes come January, it's always nice to regroup and get back to clean eating after a couple of months of festivities.  So yes, that brings me to this much needed pantry restock with ALDI!
When I started out with paleo I wasn't just overwhelmed to figure out WHAT to cook with, but also trying to find affordable prices for staple items to make clean eating sustainable.  It's easy to get swept up in the mindset that healthy eating is simply too expensive, but it really doesn't have to be that way.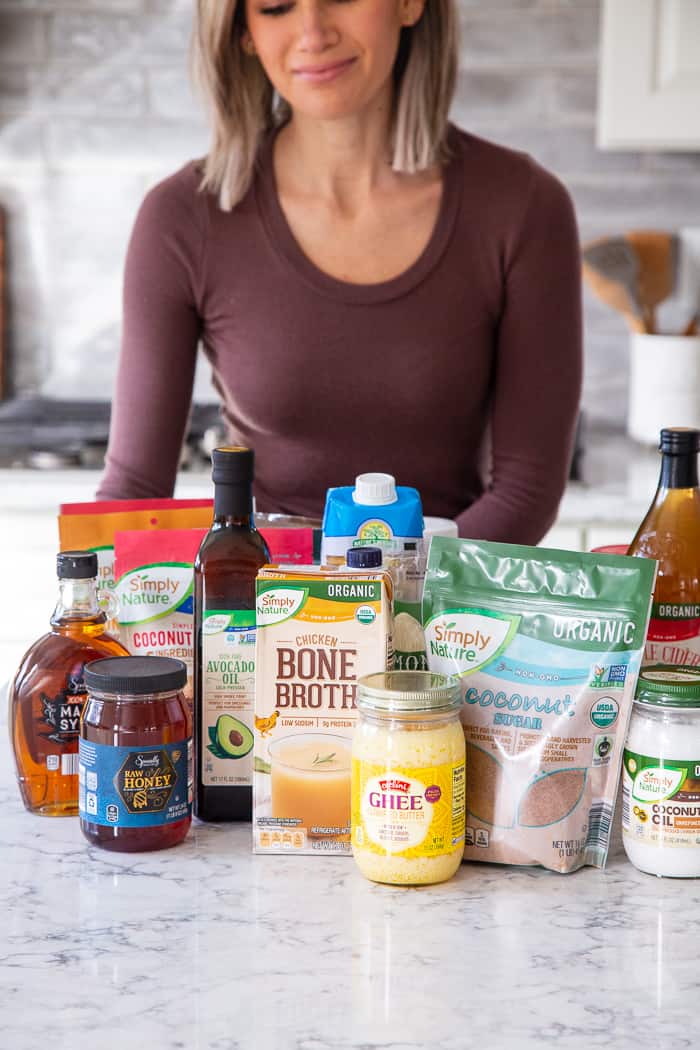 ALDI has a big selection of products that I always want in my pantry to throw together healthy meals, like coconut oil, ghee and apple cider vinegar. 
Plus, they have a surprising selection of paleo friendly snacks, too!  Snacks that my kids will actually eat – like Elevation by Millville fruit and nut snack bars and Simply Nature Organic Coconut Cashew Crisps.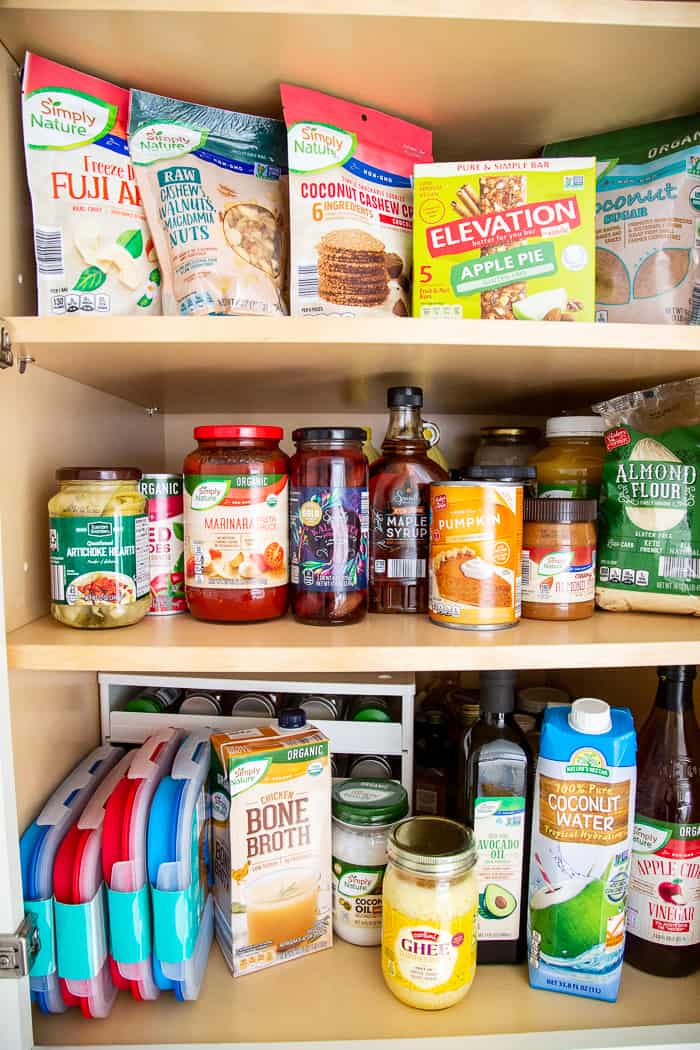 I covered all the bases in this pantry restock at ALDI. 
With paleo friendly sweeteners like raw honey, pure maple syrup and coconut sugar, I'm covered for baking up yummy breads and muffins to have on hand for breakfast and snacks.  
I also made sure to grab blanched almond flour, pumpkin puree, unsweetened applesauce, almond butter, coconut oil and ghee for baking.  
We all know I love to bake, and having everything ready to go makes it a whole lot easier to create new recipes! Hearty Paleo Banana Bread here I come 🙂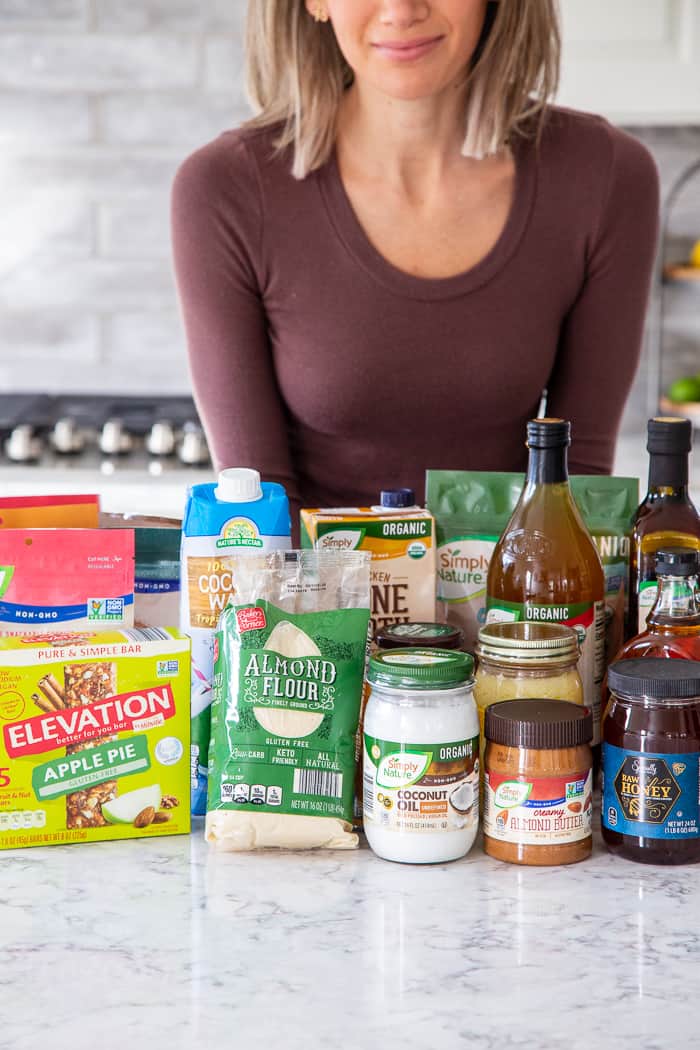 ALDI also has a wide variety of nuts and trail mixes for healthy snacking.  So helpful for when you're on the go and need something simple and full of healthy fats and protein. 
They also have olives to throw on salads (and for snacking!) and Simply Nature Organic Marinara Pasta Sauce (non-GMO and sugar free) for meatballs and all kinds of recipes.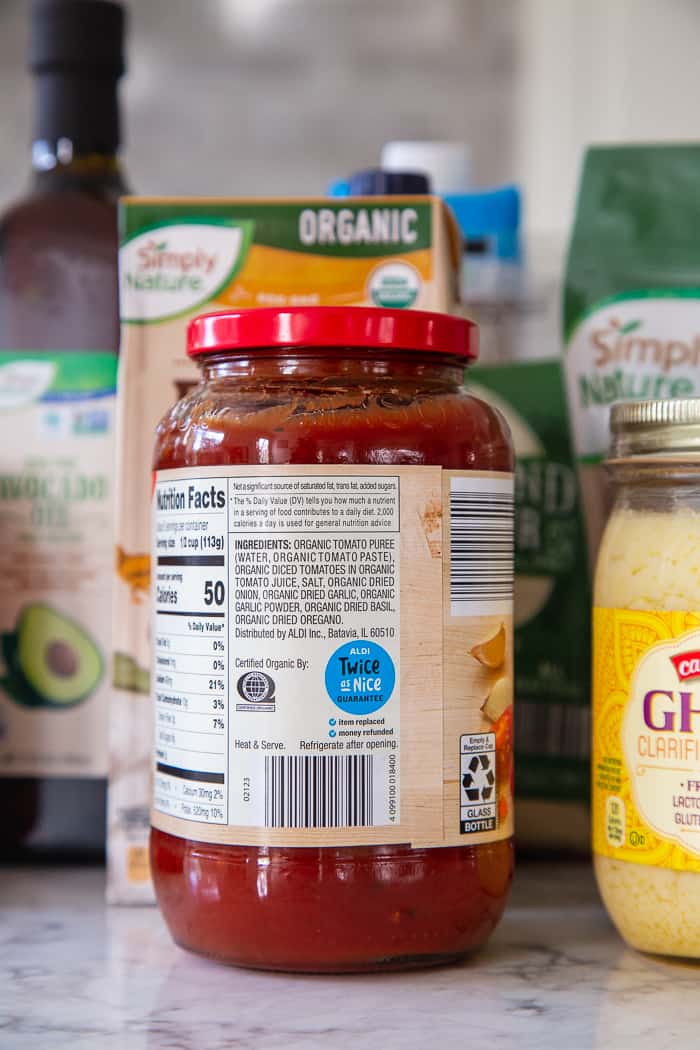 I was also so happy to see the Crofton Collapsible Portion Control Containers!  They are only $4.99 and available in-store starting January 1 for a limited time.
Additionally, they're BPA free and perfect for putting in lunch boxes or just to store leftovers you plan on eating the next day.  January is THE time to up your make-ahead meal game, after all.  
I also made sure to grab a big container of coconut water at ALDI. I haven't had it in a while and missed it!  Coconut water is so good for hydration post-workout, and I've always loved the flavor.  It's super tasty mixed into smoothies, too.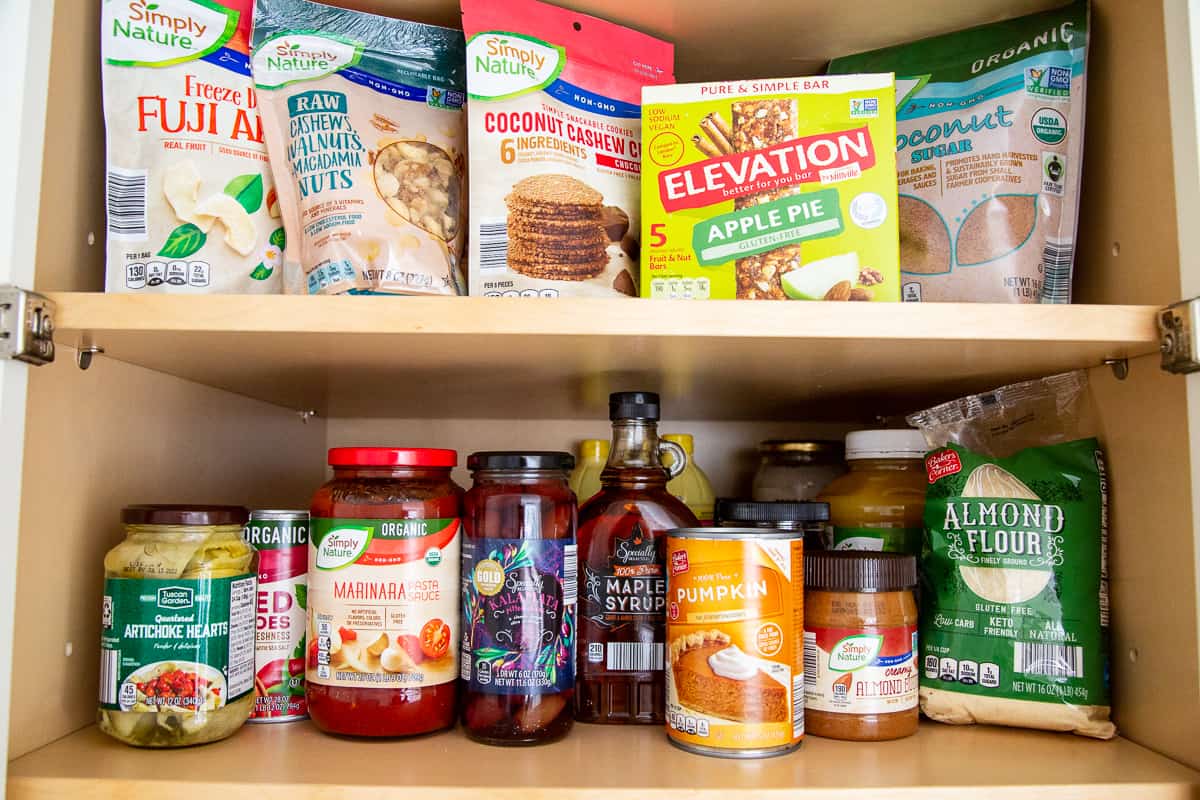 I hope you get some great ideas to stock your own pantry this winter. Happy and healthy cooking and baking starts with a pantry full of clean staples.
I was so excited to see that ALDI offers so many of my go-tos. I'm thrilled to dive into a new year with a full pantry of healthy goodies – I'll be back soon with more new recipes to share!