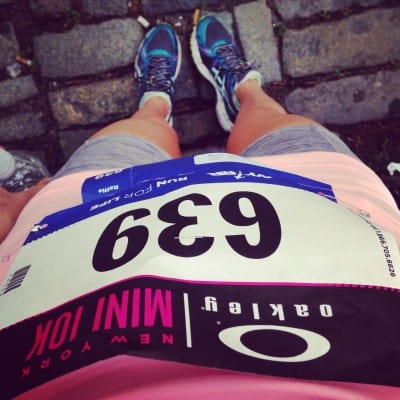 Races really stress me out.  The waiting.  The planning.  The travel.  Other runners talking to each other about running.  And looking all fast and what not.  Ugh everyone always looks so much damn faster than me!  What's that all about?  I have my hot pink compression sleeves packed up for Boston (yes a week early) for no other reason than I believe they make me look faster.  Yeah, races can be way stressful.  So here's my advice on how to have the best race of your life.  And don't think I'd forget to also tell you how to screw up and ruin it all.  Life is all about balance.
Tips for Running a Faster Race:
1.  Think yourself awesome.  We're always told the mental side of running is just as or more important than the physical, and it's plain true.  If you go in feeling like you're awesome, your training was effective and you look like an Olympic athlete then you will have a better race.  Make a list of all the ways you rock as a runner and all the reasons you love running.  Know that you have it  covered "it's in the bag baby!"
2. Drop the donut and stop "carb loading".  Do you really think loading up on sugar and bagels is gonna help your body perform at its finest? I actually used to think it was true, that i needed to bank carbs and calories to have a good race.  All I wound up with was a stomach ache that prevented me from properly fueling when I really needed it.  Instead, focus on eating unprocessed, fresh food that makes you feel great during the days leading up to a race.  Learn what foods your body thrives on!  Save the concentrated carbs (like gels) for consuming during a long race (marathon) only!
3.  Get your body in sync.  About 5 days before the race, start following the morning schedule you'll need to on race morning.  If you know you'll have to get up at 4am start out with 5am and do your race routine each morning (including the bathroom stuff! very important!). This sucks but by race morning you won't feel like a zombie and all your systems will be ready to roll.
4.  Don't drink too much water/sports drink/coffee. Waiting for the race to start you might be tempted to drink more than you need.  Don't do it!  You don't need as much as you think plus you really don't need the extra stress of finding an open bathroom last minute or during the race.
5. Resist peer pressure!  For a solo runner like me, it's intimidating to see all the other runners at races doing things I don't do before a race, and it f—s with my head, to say the least.  If this happens to you, do not give in and change a damn thing about your plan even if you are 100% sure in that moment that it will make your race!  Don't do it! Don't eat the sports beans or the bagel or start jogging or stretching or meditating just because every single other runner is doing it.  Trust me.  You've got this race covered without that nonsense.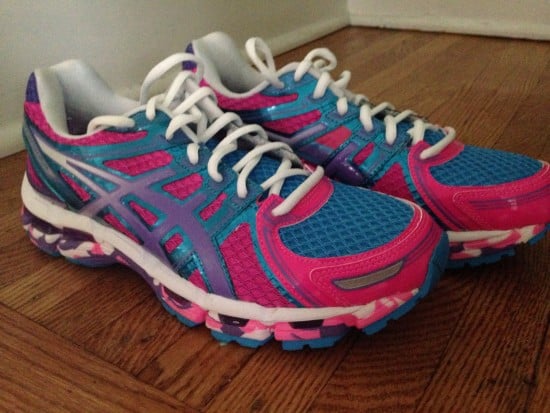 How to Screw Up:
1. Run the first half faster than the second.  Even for shorter races this backfires. You don't need a snails pace but always plan to do the second half faster.
2.  Overdressing.  You don't need to wear pants, unless it's below 35F, you don't need long sleeves if it's above 40F and not raining, and you really don't need a jacket for a race.  Ever.  Less clothes=more speed.
3.  Texting or calling people while you run.  If you're doing this, I have to ask, why did you sign up for this race?  Ok now let that sink in for a minute.  Good.  If you are doing this, sorry, you just missed out on a PR, period.
4.  Wear awesome new shoes.  It tempting to try to look cute and way cool running your race but do yourself a favor and wear the ugly ones you did most of the training in.  If you think you can get new shoes 2 weeks out from the race and break them in during the taper, well, you'll regret it.  Trust me.
5.  Tie your shoeslaces too tight.  This sounds kind of silly but in a longer race like a half or full marathon this mistake could break you and crush your spirit.  Your feet swell up as you run so go looser with the laces and you'll have less pain.  Races are inherently painful so don't make it worse on yourself.  I mean, make sure the laces themselves won't come lose but this does not mean they have to make your shoes tight.  Get it?
Okay.  So what I really gave you was just 10 pieces of really good race advice no matter how you look at it.  You can't go wrong now.  Remember, it's in the bag baby!
Got more advice?  I want to hear YOUR race advice!  Please, really, I need help.