It's that time of year again!  Christmas has passed and many of us are gearing up for the January Whole30 – a time to reset our bodies and minds after a whirlwind of holiday chaos and fun.  It's time to round up all the best Whole30 recipes and get ready for a month of reliably tasty, realistic meals for you and your family (who may not be doing Whole30 with you.)
Whether you're prepping for your first round of Whole30, or you've completed 10+, I have the ultimate Whole30 recipe roundup for you.
You'll sail through the month with meals that taste amazing and will nourish you in all ways.  From comfort food to the max, to essential side dishes, to go-to weeknight dinners and make ahead breakfasts, you're covered for all things Whole30!
I've broken the list into 4 categories: 1.) Breakfast 2.) Lunch + Dinner 3. Sides 4. Snacks/Dips/Dressings.  Lunches and dinners are interchangeable (and many breakfasts, too!) since one rule of a successful Whole30 is leftovers, leftovers, leftovers!
It's totally fine to have last night's dinner for breakfast or leftover breakfast casserole for dinner!  In fact, this type of planning and flexibility is essential for an easy, enjoyable Whole30 in my opinion.
What you need to do now: 1.) bookmark this page 2. drool over all the yumminess to come and 3. (the hardest) pick your favorites and start planning!  Happy Whole30 to everyone!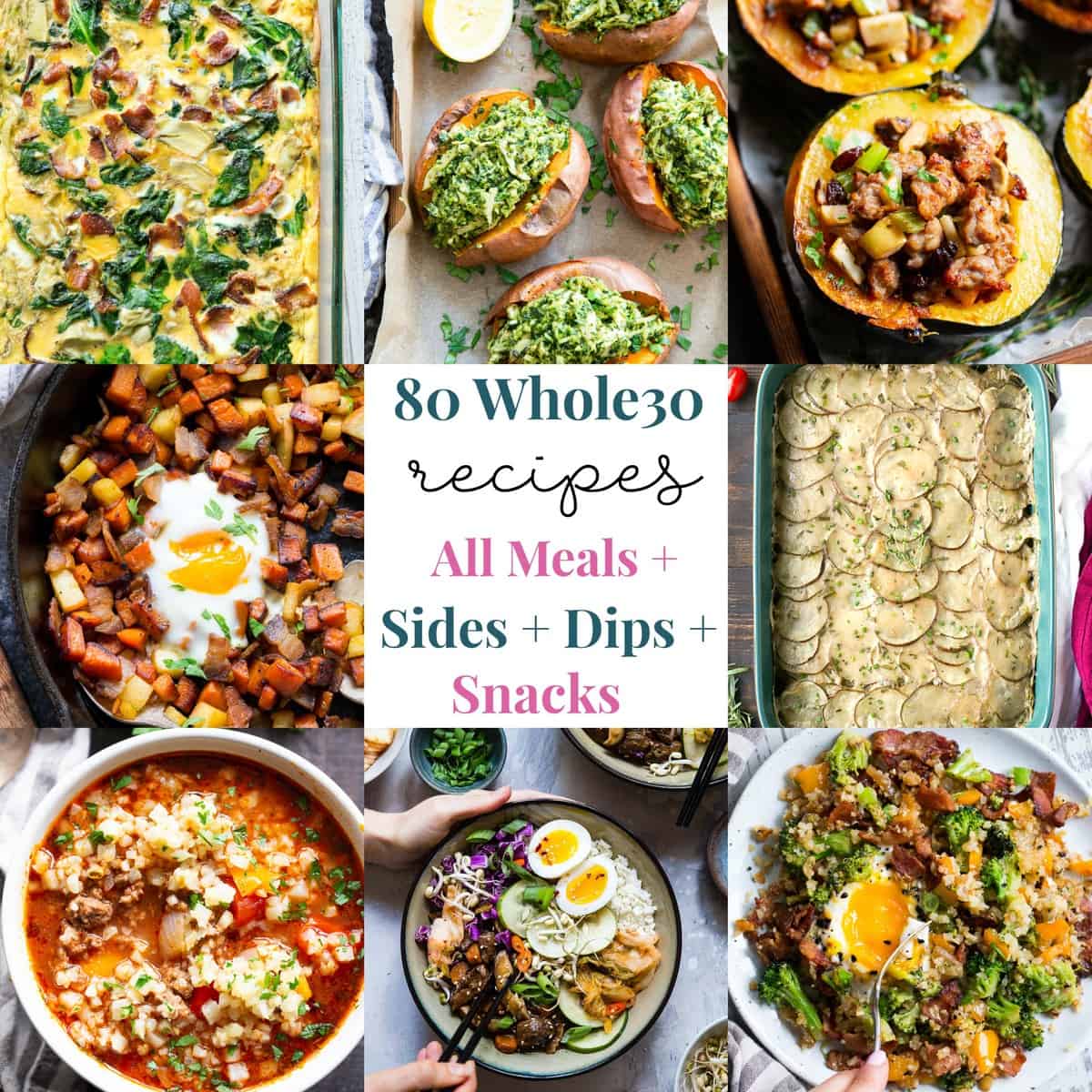 80 Whole30 Recipes for Breakfast, Lunch, Dinner + Sides
Breakfast:
1. Paleo Breakfast Casserole via PRM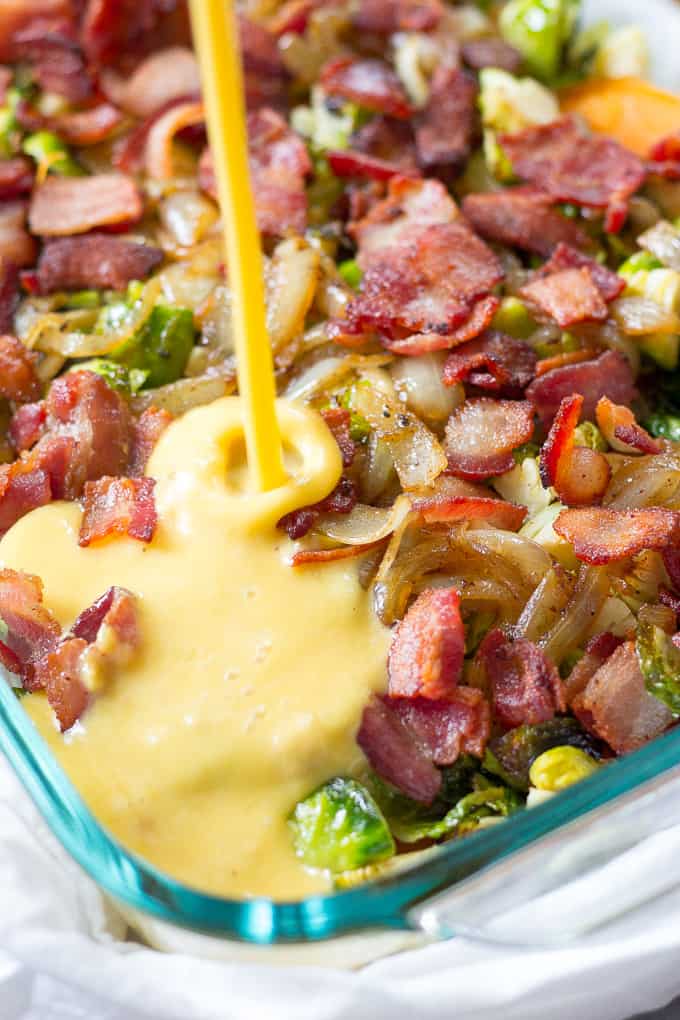 2. Sweet Potato Hash with Sausage and Eggs via PRM
3. Sweet Potato Hash with Apples and Bacon via PRM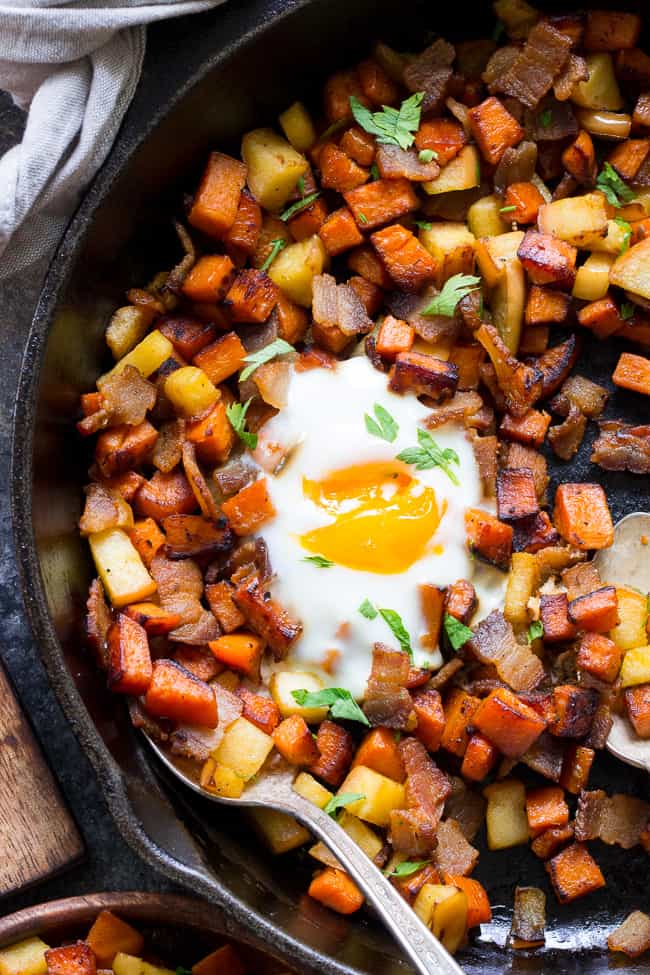 4. Butternut, Apple, and Chicken Sausage Hash via PRM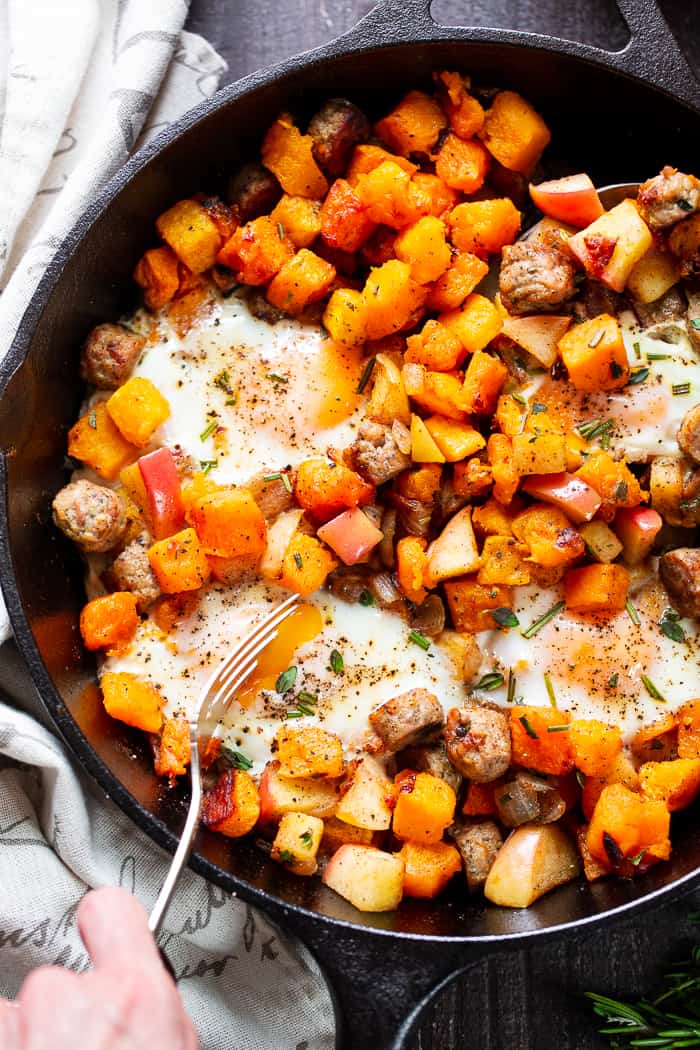 5. Paleo Whole30 Pesto Chicken Salad via Real Food with Jessica 
6. Sweet Potato Apple Breakfast Bake via PRM
7. Spinach Artichoke Breakfast Casserole via PRM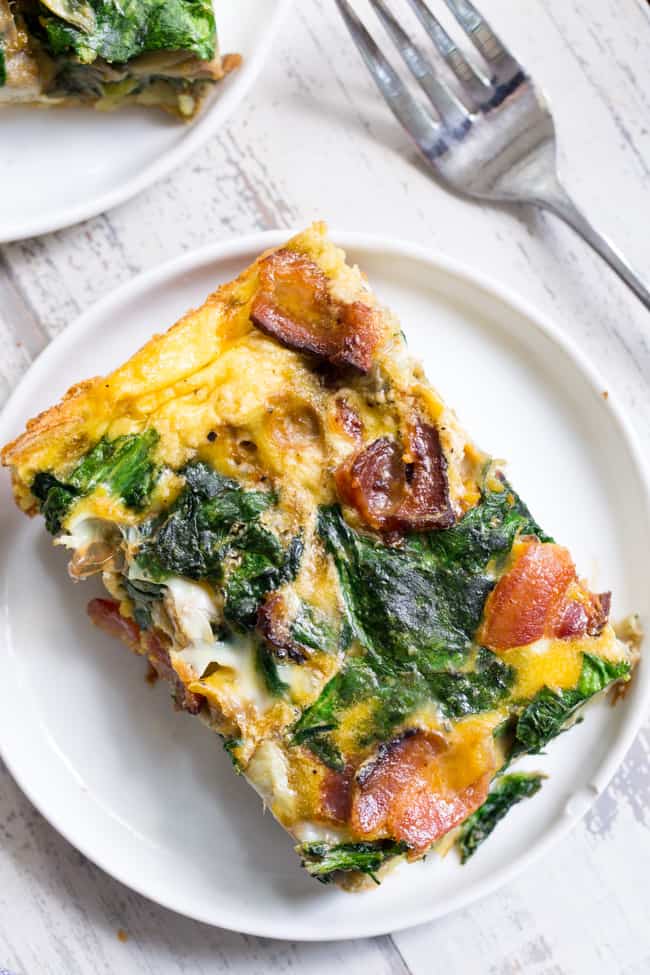 8. Breakfast Twice Baked Sweet Potatoes via PRM
9. Instant Pot Breakfast Casserole via Wholesomelicious
10. Breakfast Fried Cauliflower Rice via PRM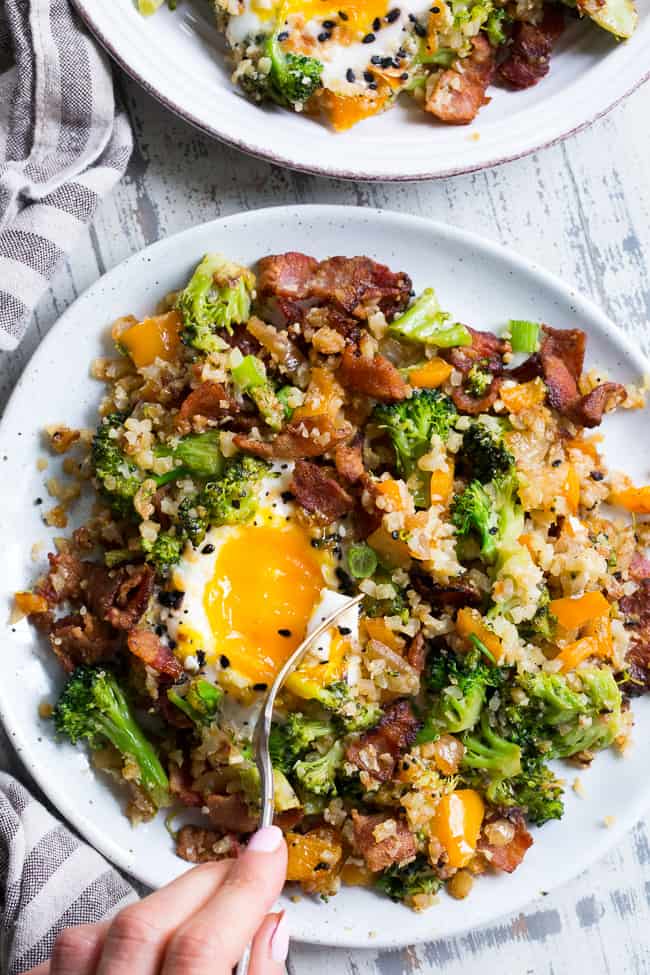 11. Loaded Paleo Breakfast Hash {Egg Free} via PRM
12. Garlic Jalapeno Chicken Sausage Patties via PRM
13. Sweet Potato Hash with Kale and Bacon via PRM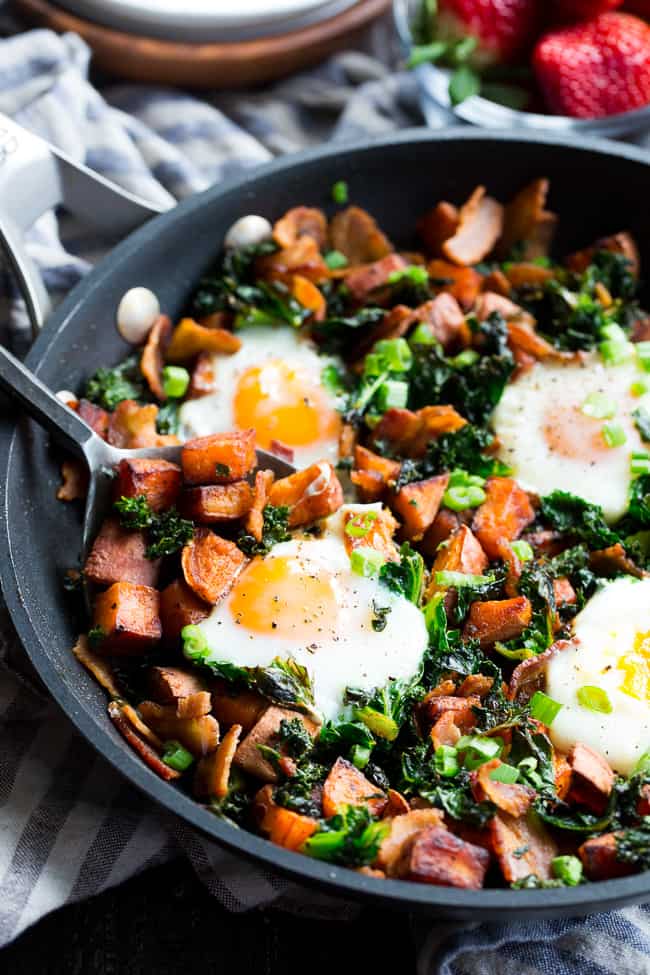 14. Plantain Bacon Fritters via PRM
15. Breakfast Egg Roll in a Bowl via PRM
16. Mexican Breakfast Casserole via PRM
17. Shakshuka with Kale and Sausage via PRM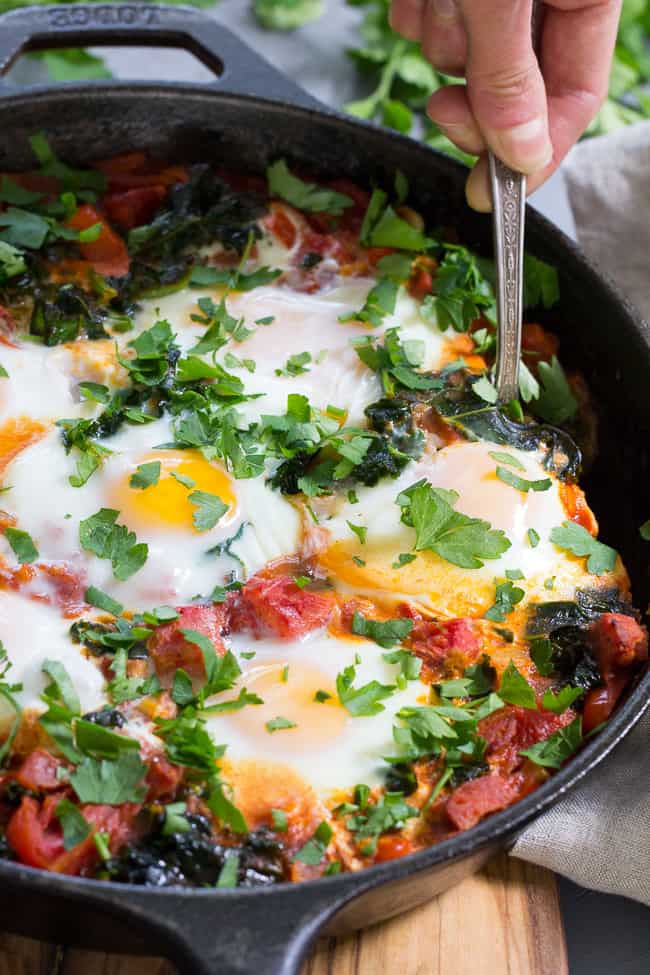 18. Spinach Mushroom Onion Quiche via PRM
19. Mason Jar Sweet Potato Ground Turkey Scramble via Physical Kitchness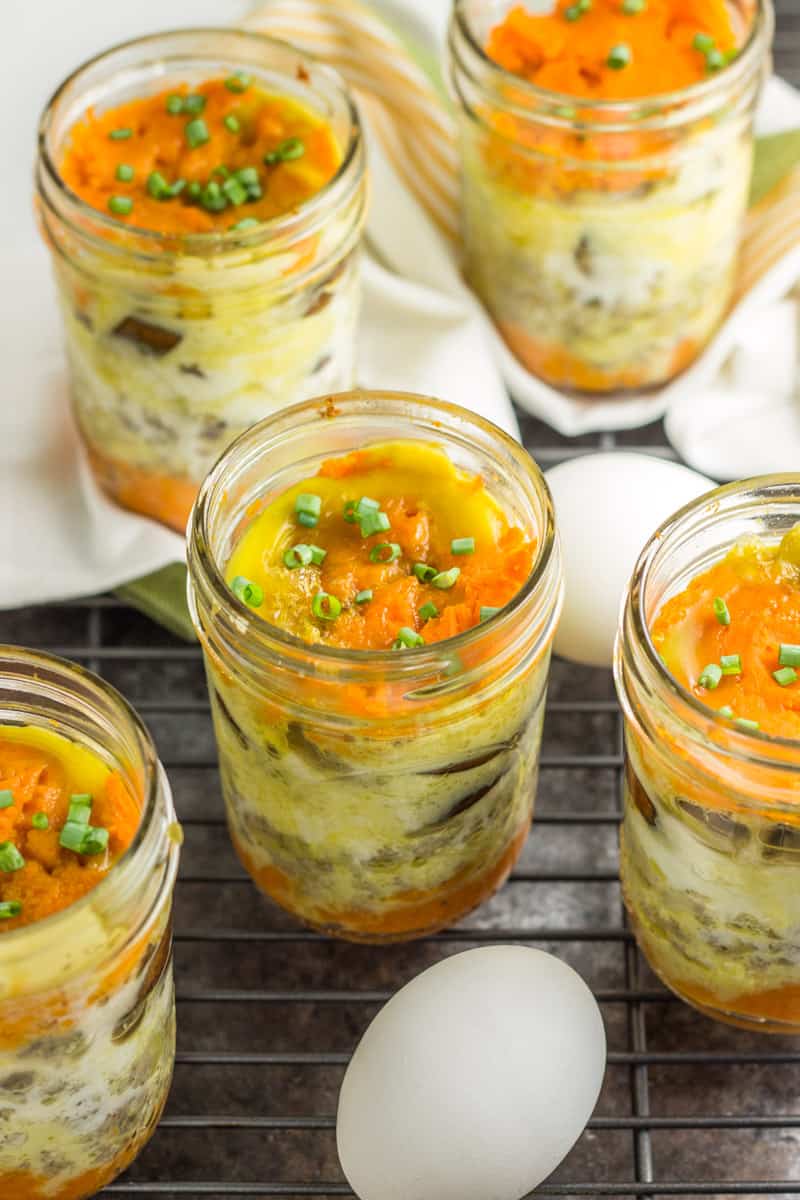 20. Bacon Burger 'n Fries Breakfast Bake via PRM
21. Sausage "Pizza" Egg Muffins via PRM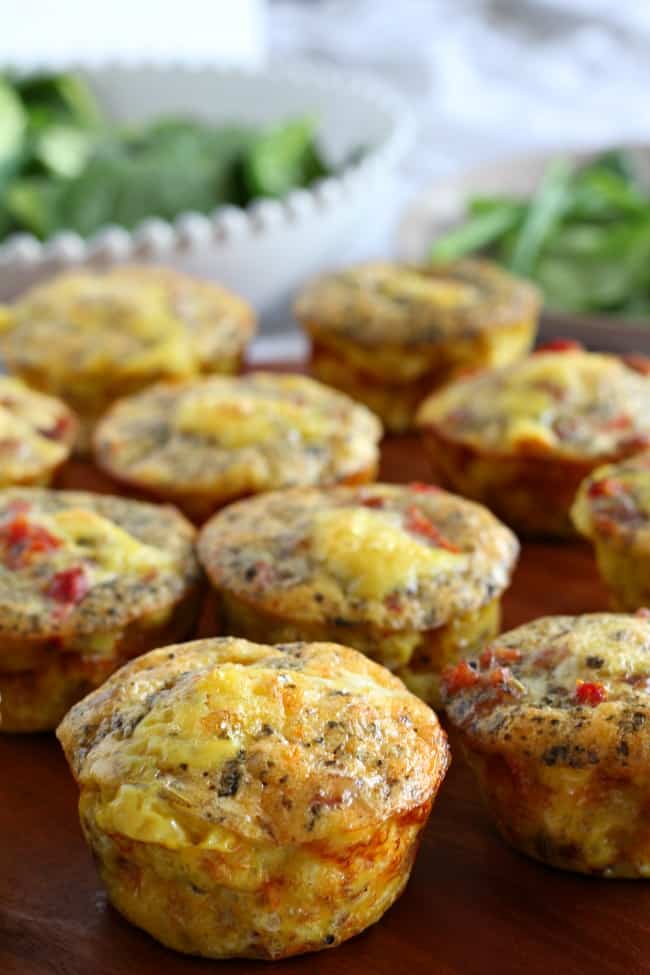 22. Sausage Tomato Basil Frittata via PRM
23. Eggs in Potato Nests via Wholesomelicious
24. Pear Walnut Sweet Potato Egg Cups via Physical Kitchness
25. Paleo Sausage Egg McMuffin via Nom Nom Paleo
Lunch/Dinner:
26. Instant Pot Chicken "Rice" Soup via PRM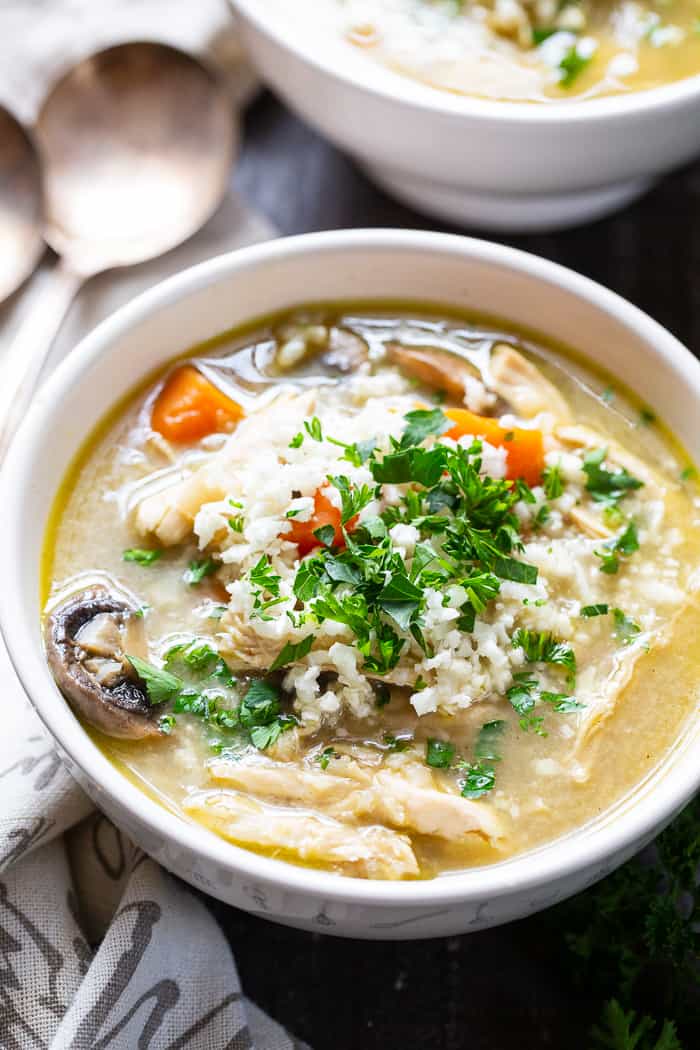 27. Harvest Chicken Salad with Herbed Aioli via PRM
28. Stuffed Pepper Soup in the Instant Pot via PRM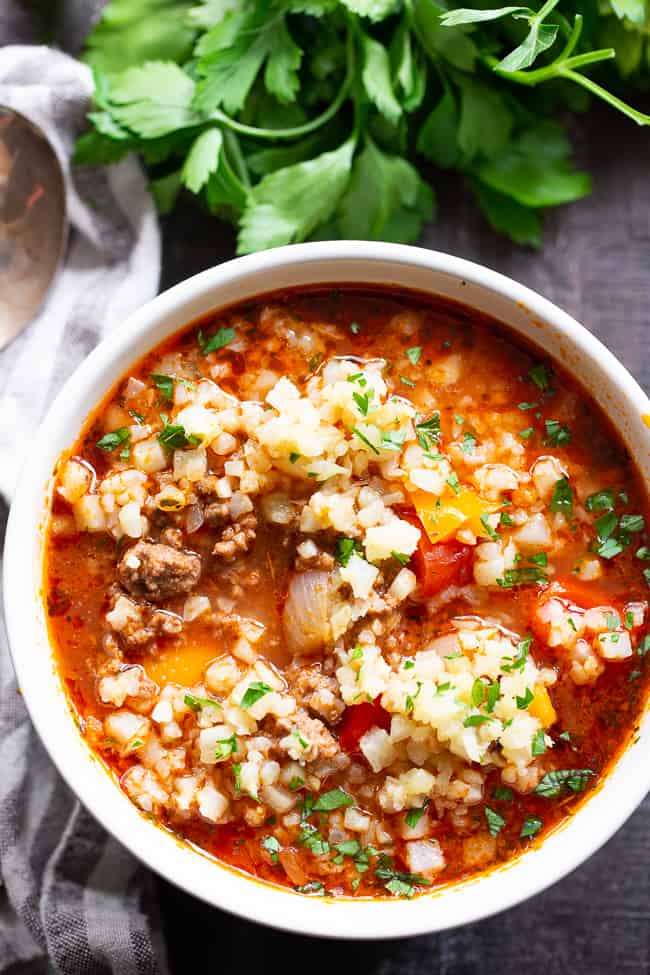 29. Ultimate Stuffed Roasted Acorn Squash via PRM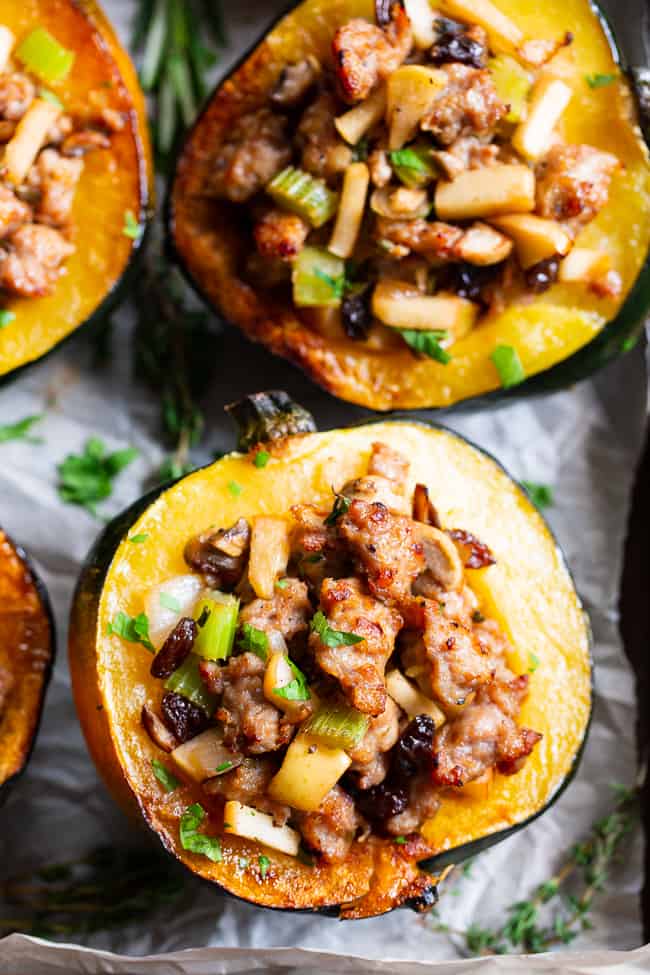 30. Mango Cilantro Curry Chicken Salad via Wholesomelicious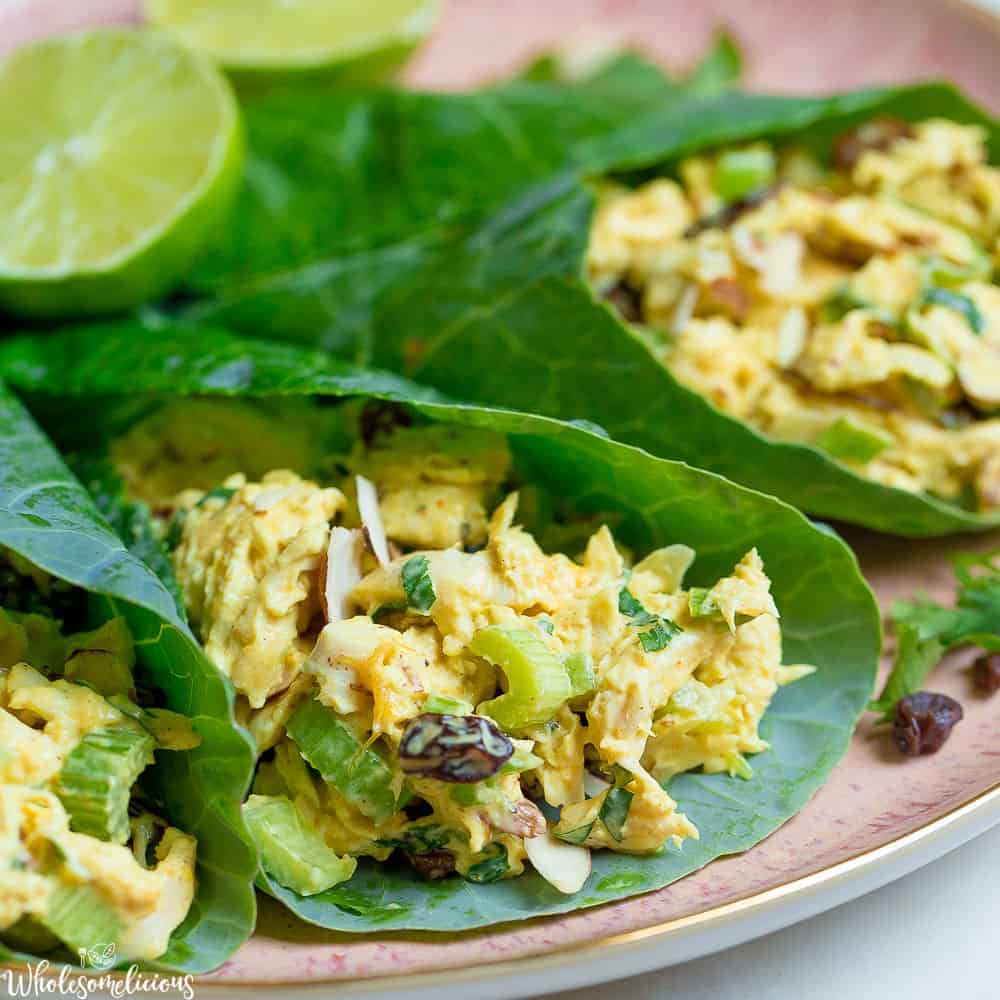 31. Chipotle Chicken Stuffed Sweet Potatoes via PRM
32. Spinach Artichoke Twice Baked Sweet Potatoes via PRM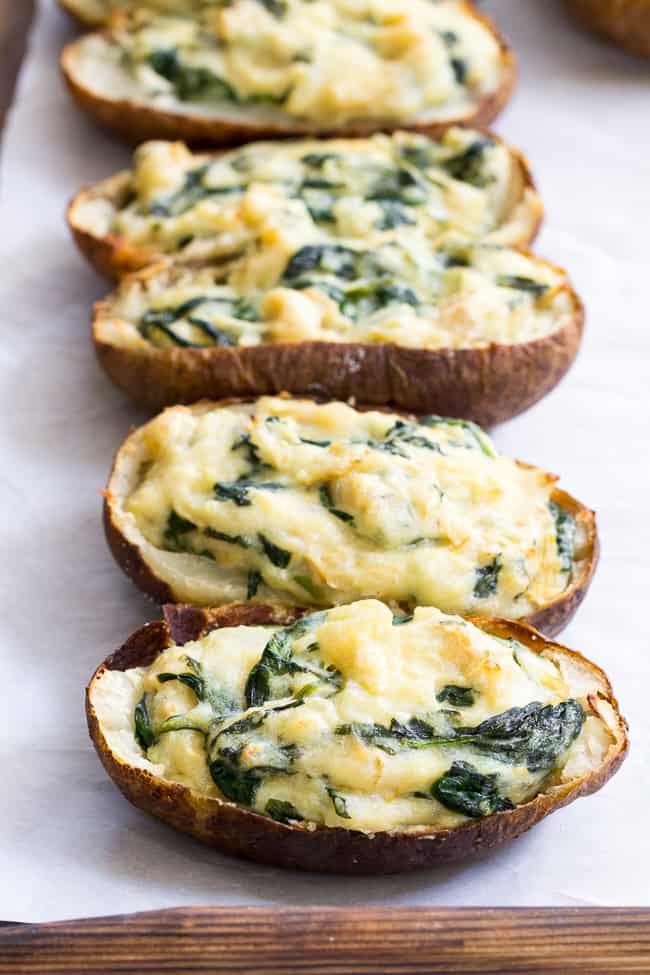 33. Slow Cooker Italian Meatballs in Marinara Sauce via PRM
34. Swedish Meatballs and Mashed Potatoes via PRM
35. Paleo Whole30 Chicken Satay with Sunbutter Sauce via Real Food with Jessica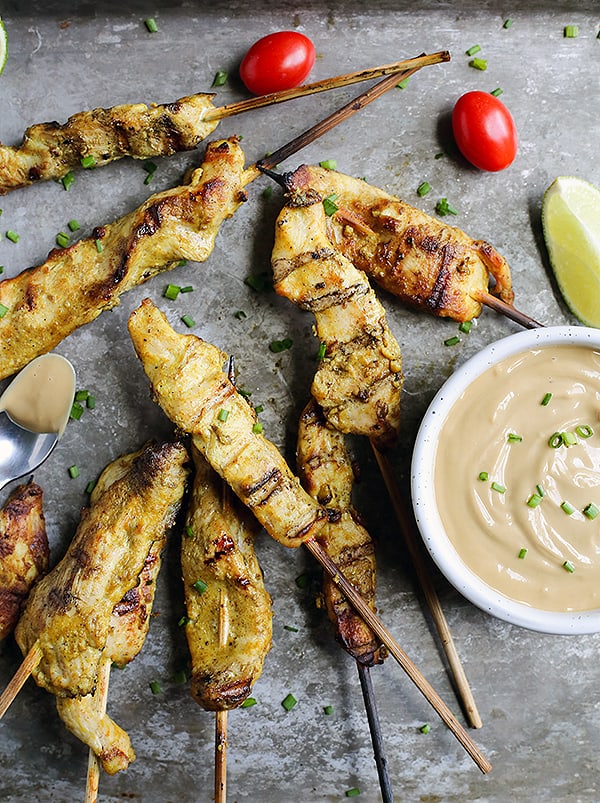 36. Salisbury Steak Meatballs via PRM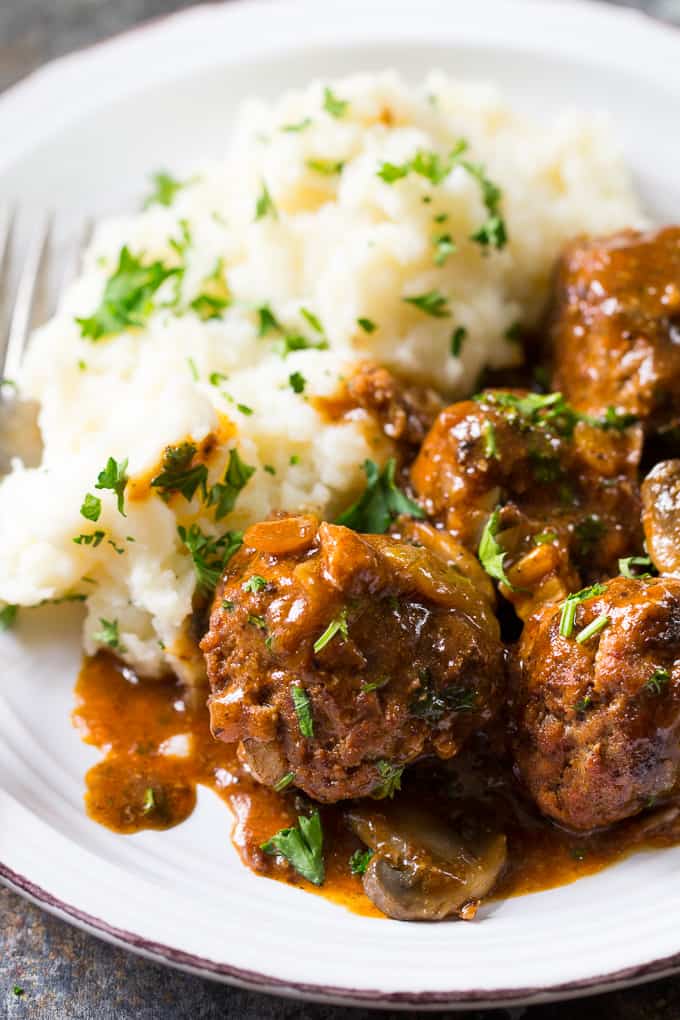 37. Beef and Bacon Chili in the Instant Pot via PRM
38. Shrimp Scampi with Zucchini Noodles via PRM
39. Big-O Bacon Burger via Nom Nom Paleo
40. Kale Chicken Caesar Salad via PRM
41. Mexican Cauliflower Fried Rice via PRM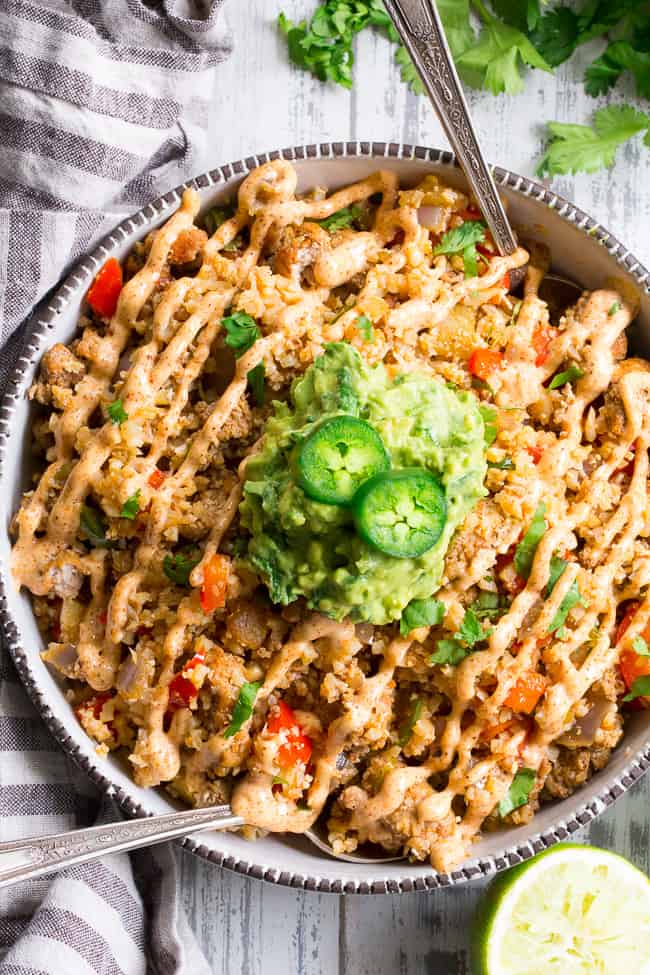 42. Zucchini Noodle Carbonara via PRM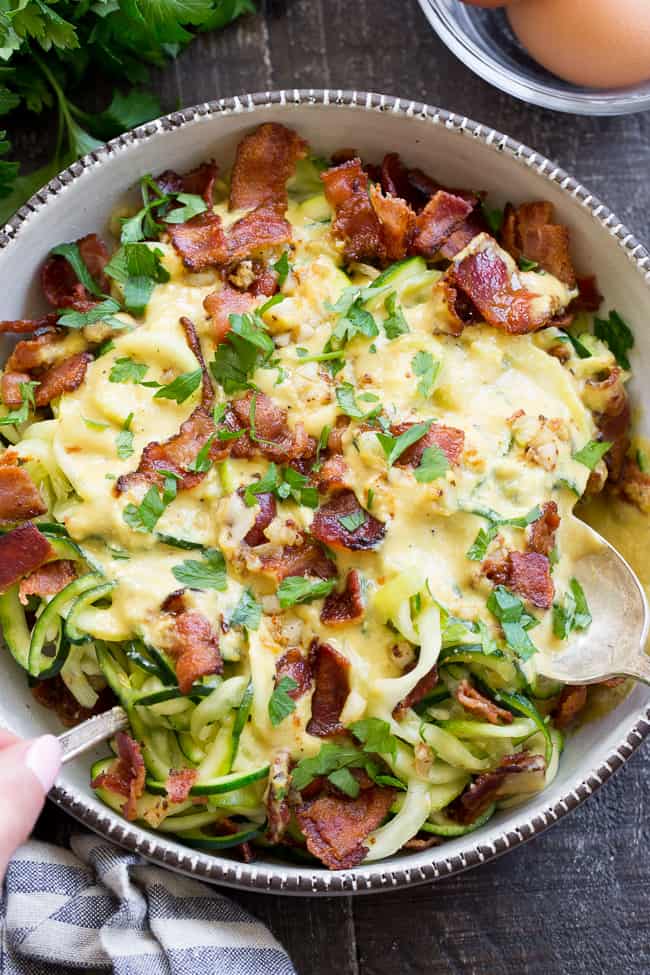 43. Sweet + Sour Chicken in the Instant Pot via PRM
44. One-Skillet Teriyaki Meatballs via PRM
45. Classic Paleo Meatloaf via PRM
46. Chicken Pesto Stuffed Sweet Potatoes via PRM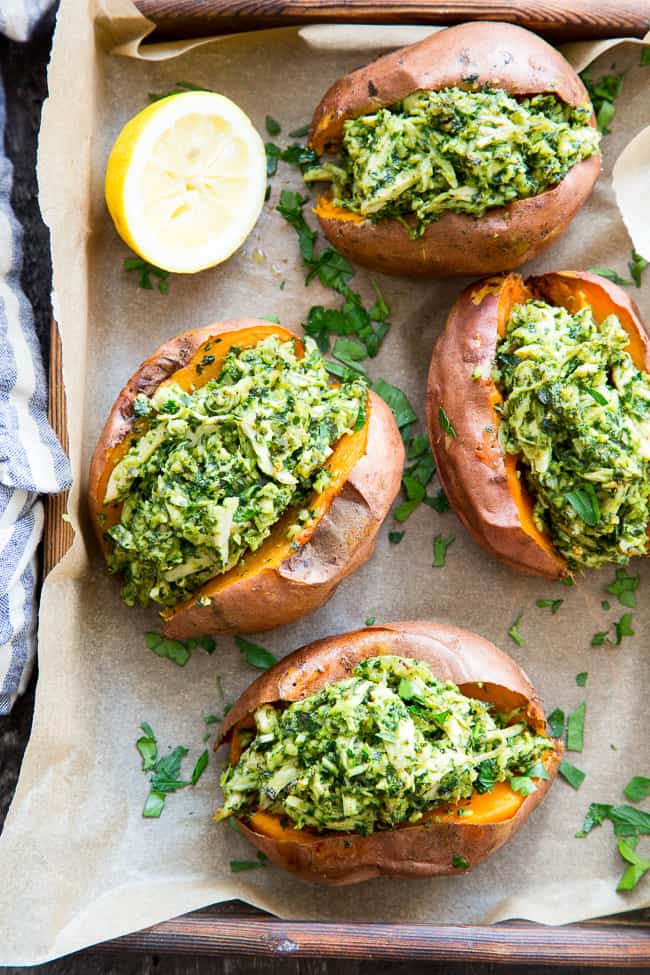 47. One-Skillet Baked Pesto Chicken via PRM
48. Crispy Paleo Chicken Cutlets via PRM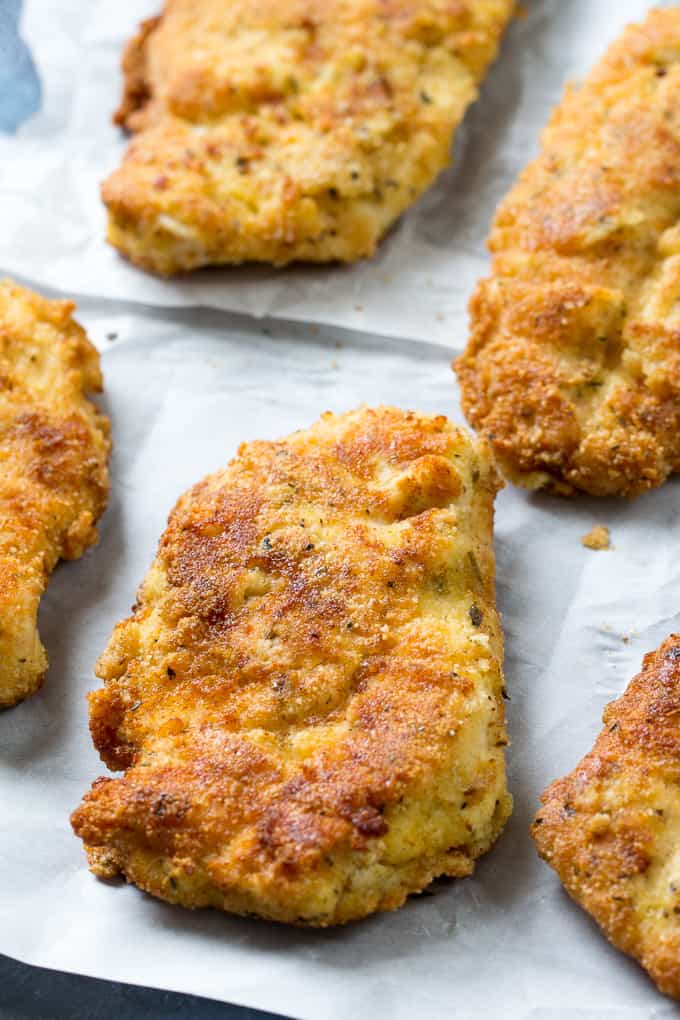 49. Creamy Chicken Soup with Mushrooms and Kale via PRM
50. Slow Cooker Whole30 Korean Beef Stew via Food Faith Fitness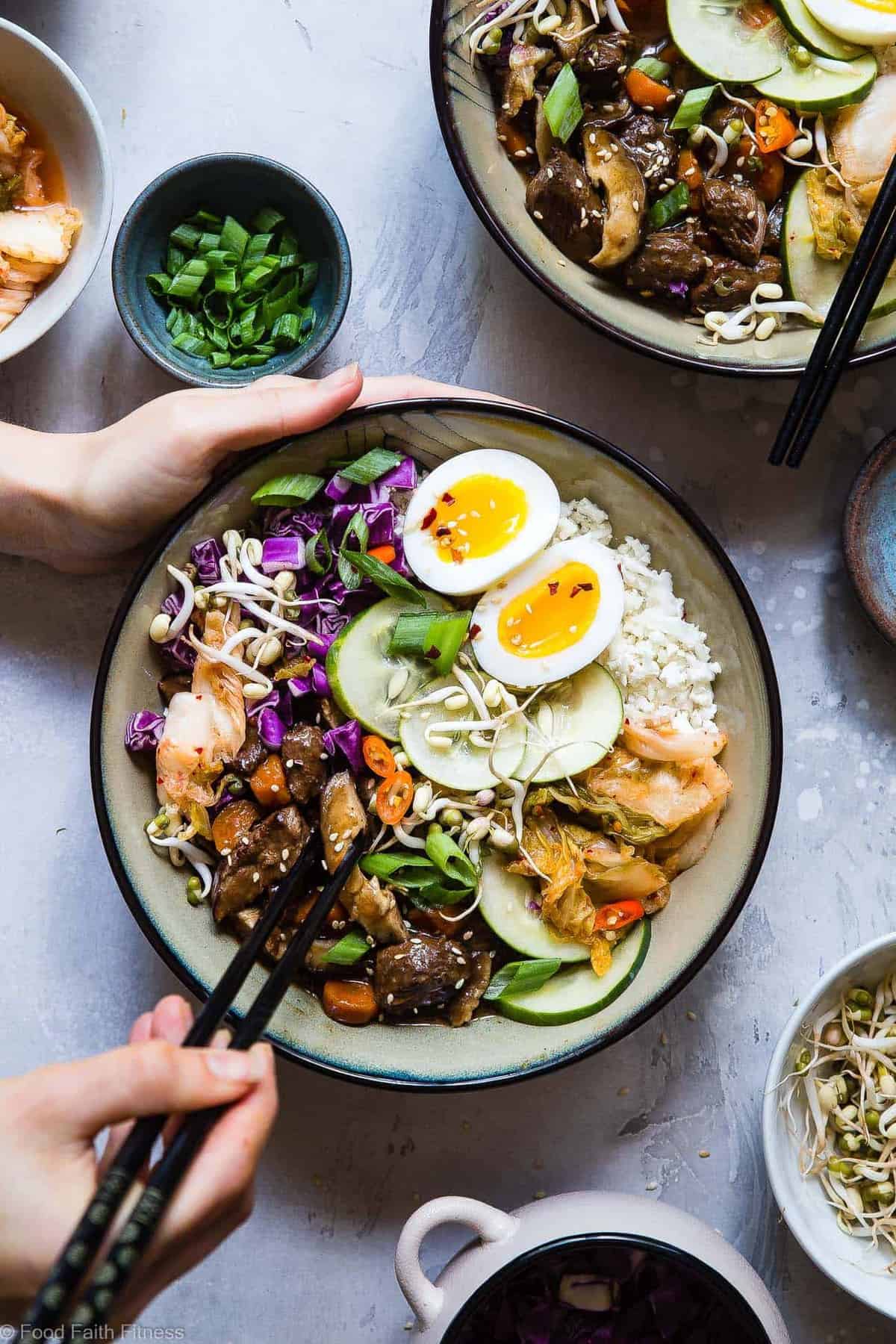 Side Dishes:
51. Brussels Sprouts Salad with Bacon and Apple Vinaigrette via PRM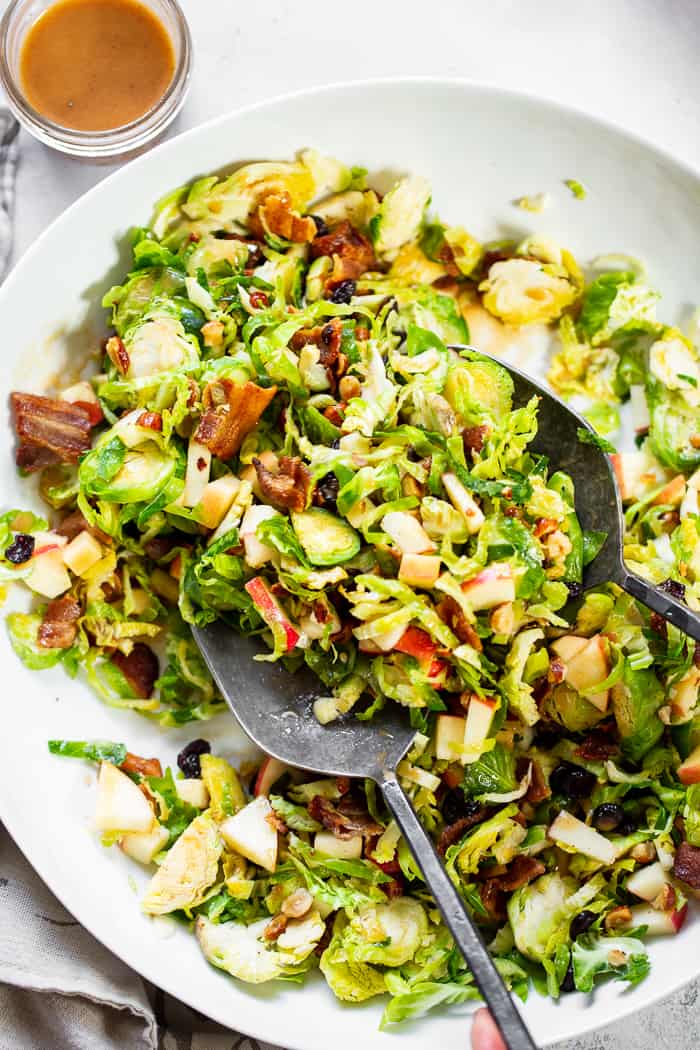 52. Bacon Zucchini Fritters via PRM
53. Garlic Balsamic Roasted Brussels Sprouts with Bacon via PRM
54. Paleo Whole30 Scalloped Potatoes via Real Food with Jessica
55. Baked Sweet Potato Fries with BBQ Ranch Dip via PRM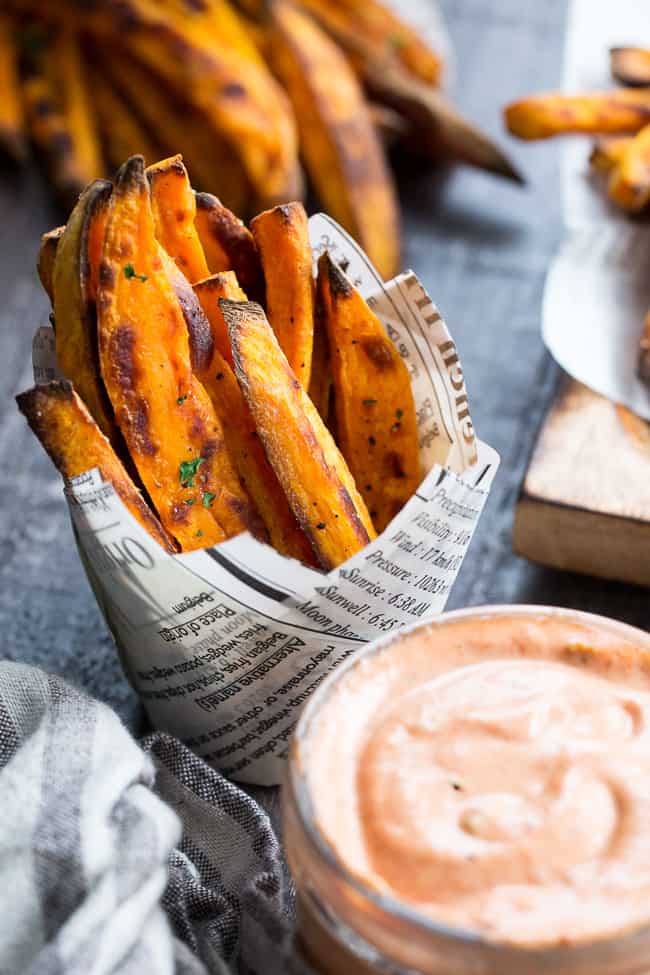 56. Garlic Parsnip Fries with Bacon Aioli via PRM
57. Oven Roasted Lemon Greek Potatoes via Food Faith Fitness
58. Garlic Smashed Potatoes with Easy Aioli via PRM
59. Sweet & Savory Harvest Sweet Potato Hash via PRM
60. Carrot Fries with Bacon and Rosemary via PRM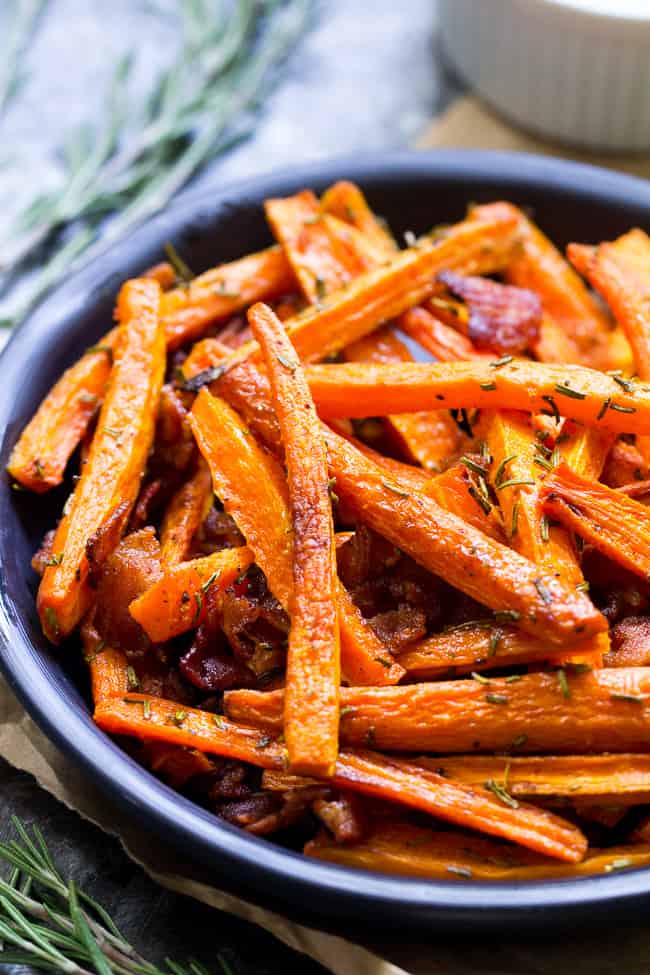 61. Spicy Asian Zucchini Noodles via The Real Food Dietitians
62. Baked French Fries with Chipotle Ranch Dip via PRM
63. Tostones with Avocado Ranch Dip via PRM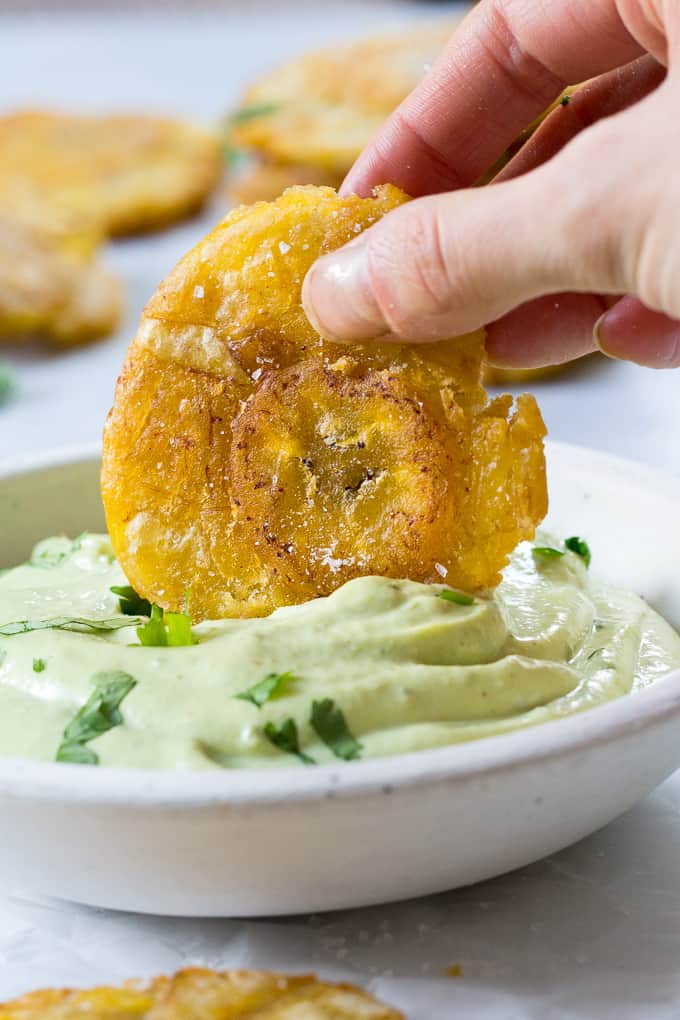 64. Skillet Roasted Brussels Sprouts via I Heart Umami
65. Roasted Brussels Sprouts with Bacon and Apples via PRM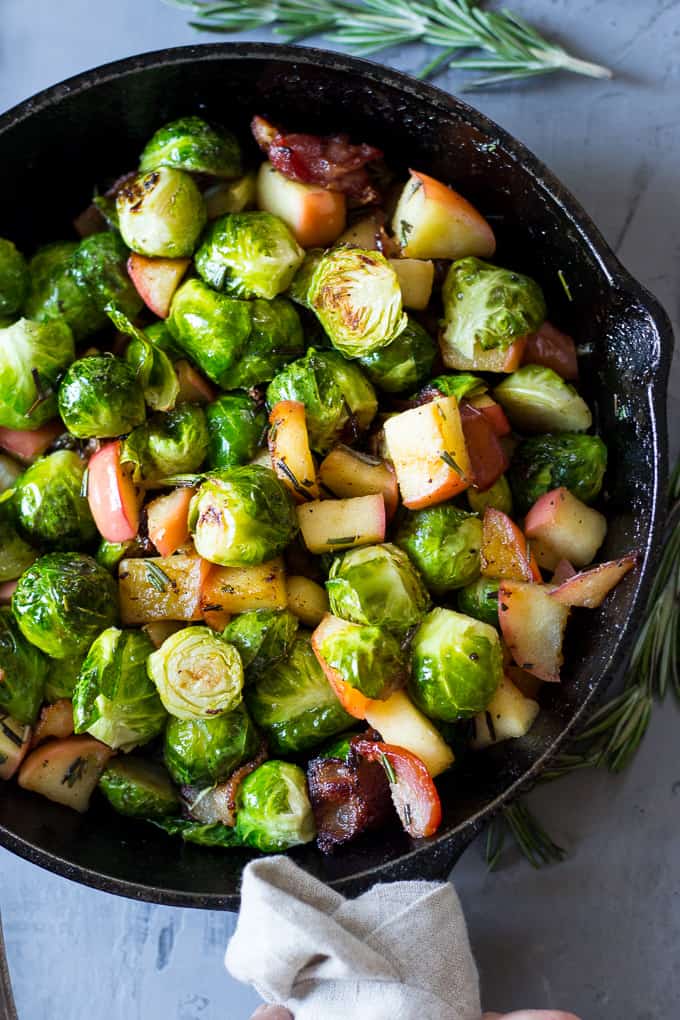 Snacks/Dips/Dressings:
70. Easy Whole30 Mayo via PRM
71. Chicken Spinach Artichoke Dip via PRM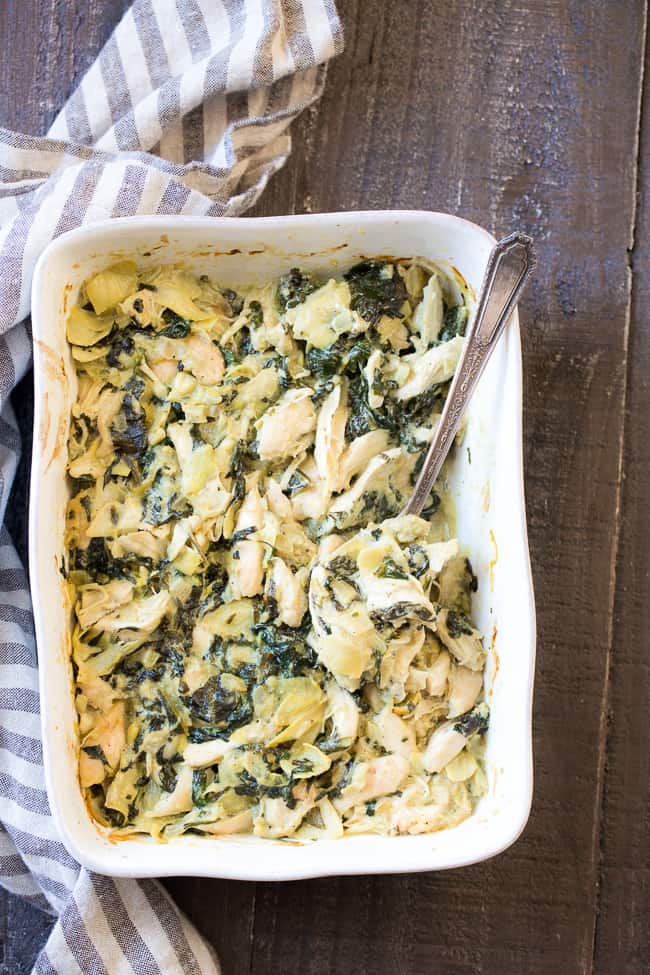 72. Creole Crab Dip via The Defined Dish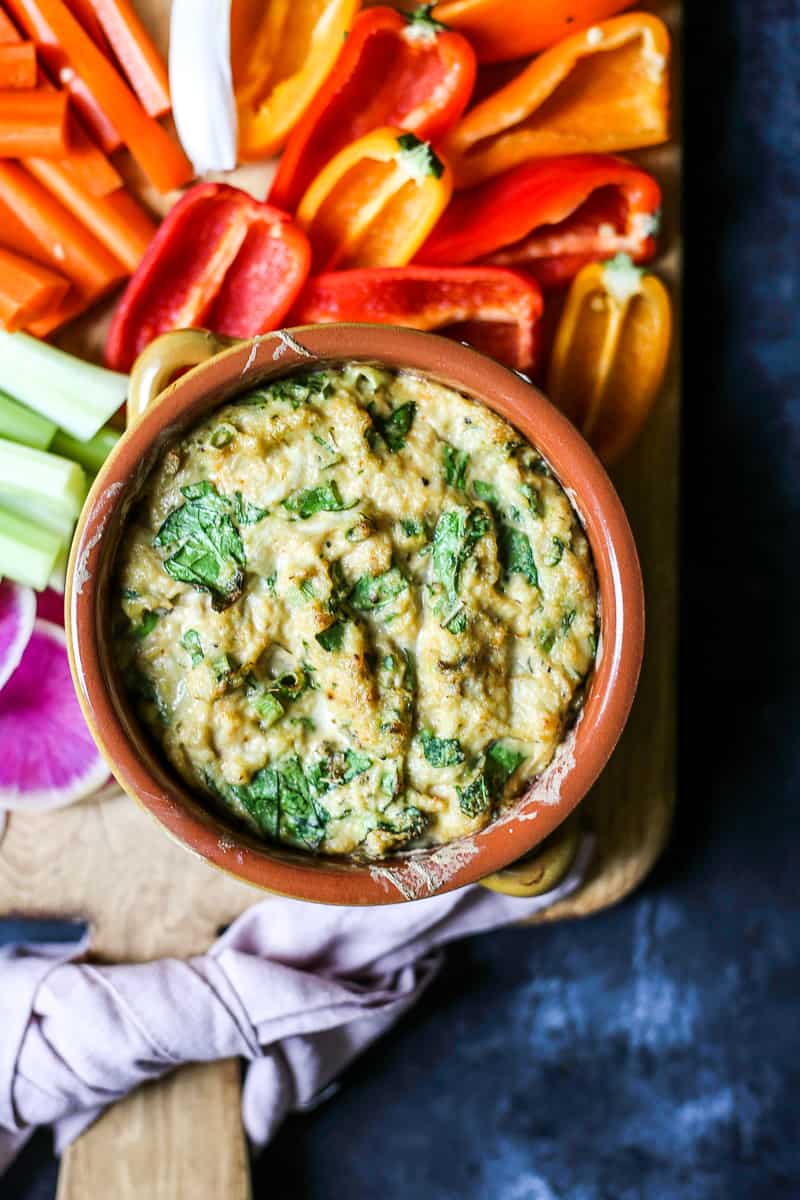 73. Loaded Potato Skins with Bacon via The Movement Menu
74. Spinach Artichoke Avocado Dip via The Defined Dish
75. Buffalo Chicken Dip via PRM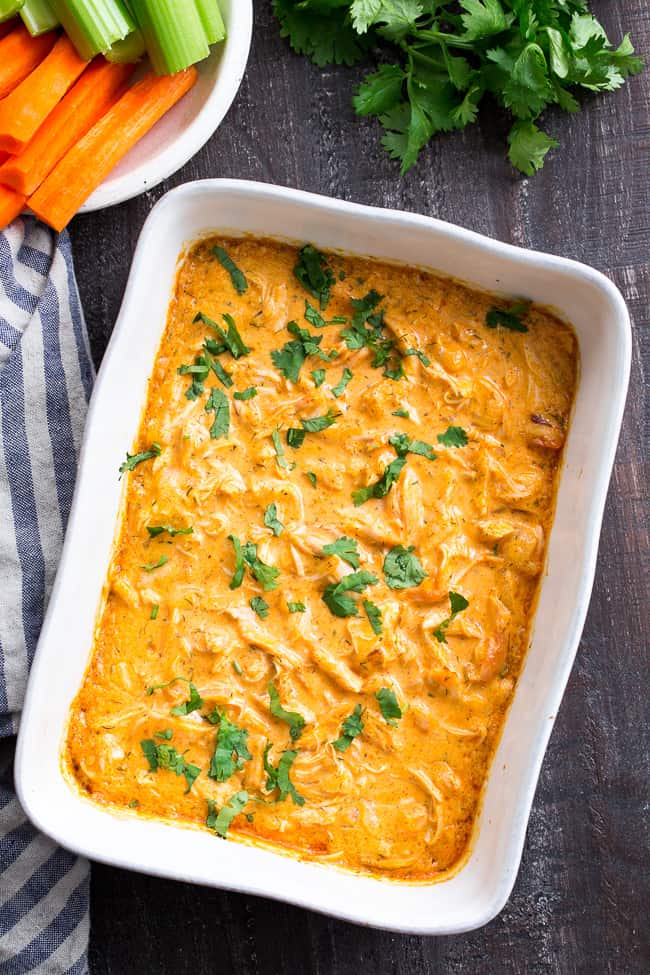 76. Whole30 Hot Dog Skewers via Physical Kitchness
77. Kung Pao Chicken Wings via The Defined Dish
78. Sticky Slow-Cooker Chicken Wings with Pineapple 5 Spice Sauce via Food Faith Fitness
79. Paleo Tzatziki Sauce via Real Food with Jessica
80. Crispy Baked Buffalo Wings with Ranch Dip via PRM