This Paleo Pumpkin Chocolate Chip Breakfast Bread is a fall inspired treat that you won't believe is healthy!  Soft yet dense and chocolatey, with just the right amount of sweetness, and perfect for kids and adults alike in the morning or as a quick snack.  Sweetened naturally with raw honey plus grain, dairy, and soy free.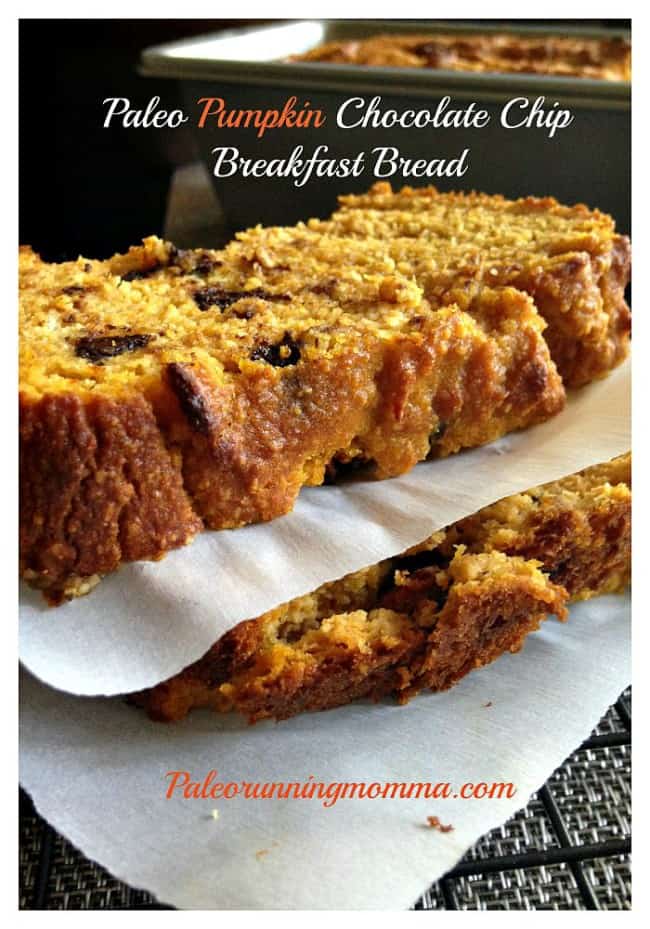 This bread disappeared like magic in my house – it wound up being the unexpected favorite of the 3 pumpkin goodies I made all on the same day.   Maybe it was the chocolate chips?  My family DOES have a thing for quick breads of all kinds, and if you throw in chocolate chips AND tell them they can eat it for breakfast, well, yup!  We have a winner.
So I'm telling you after the fact, when I've already posted the other two, that this Paleo Pumpkin Chocolate Chip breakfast bread won first place against my Pumpkin Fudge Cookies and Pecan Pumpkin Pie Bars.  It's prize I suppose, is that I saved it for last to share with you all!
But don't think for a second that this is the end of pumpkin, nope, that's not what I said.  I've still got some pumpkin up my sleeve, quite literally actually, and most likely in my hair and in my ear too.   "Live Messy" is in my tagline, after all, and ain't it the truth!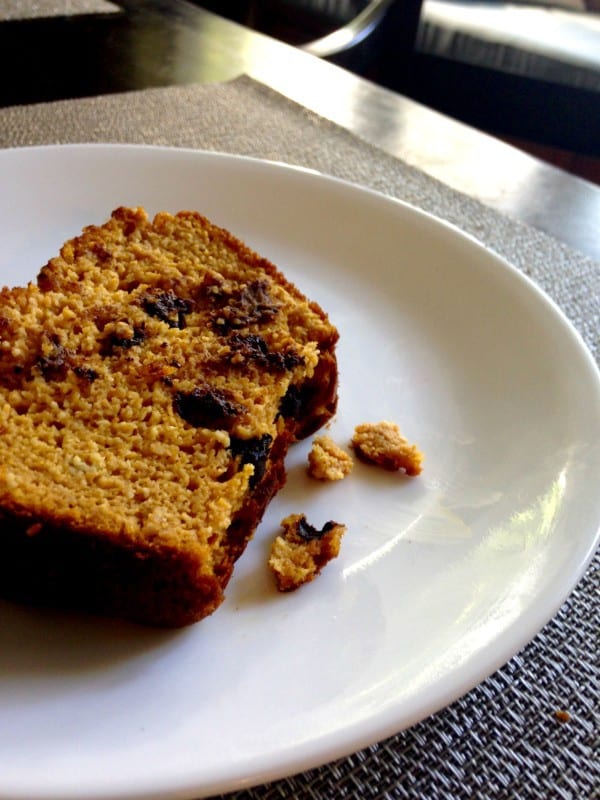 So what is it that's going on in my life besides digging pumpkin out of my ears, you ask? Well, with all this cooking, running, and interneting of recent (wait, is that really recent or have I completely lost my memory?) I'm having a hard time with any sort of actual meal variety.  It's all due to a lack of meal planning, something that's an old, old story for me, but with more going on it my head and on my plate (life plate) lately, the meal situation has gotten even more repetitive.
I guess this might be a topic for WIAW, (oh how convenient, that's tomorrow!) but I really need to get more serious about meal planning.  Or rather, stop saying I'm going to "get serious" and just finally do it.  But who am I kidding – I say I'm going to "get serious" about something almost exclusively when I have no concrete plans to do the something at all, if you know what I mean.  Get serious = lots of talk and no action for me. Gosh that kind of sucks, but it's reality.  Does anyone else do this?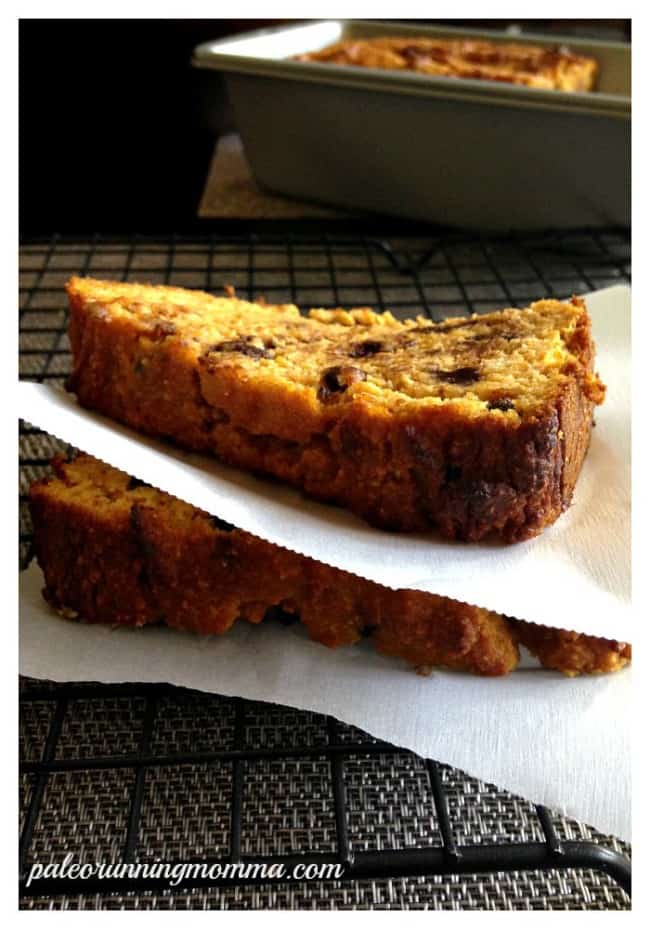 Now that I've sat with that delightful cognitive dissonance, let me reframe what I meant.  I guess meal planning is just not top priority right now, and I am sorta fine eating the same thing day after day, at least for now.  My brain is elsewhere, and by elsewhere I really mean on Pinterest.  By the way, if you're not already following me, please do!  I've been pinning up a storm of paleo holiday food porn, and, of course, cooking none of it.  I can fantasize though, it's almost the same.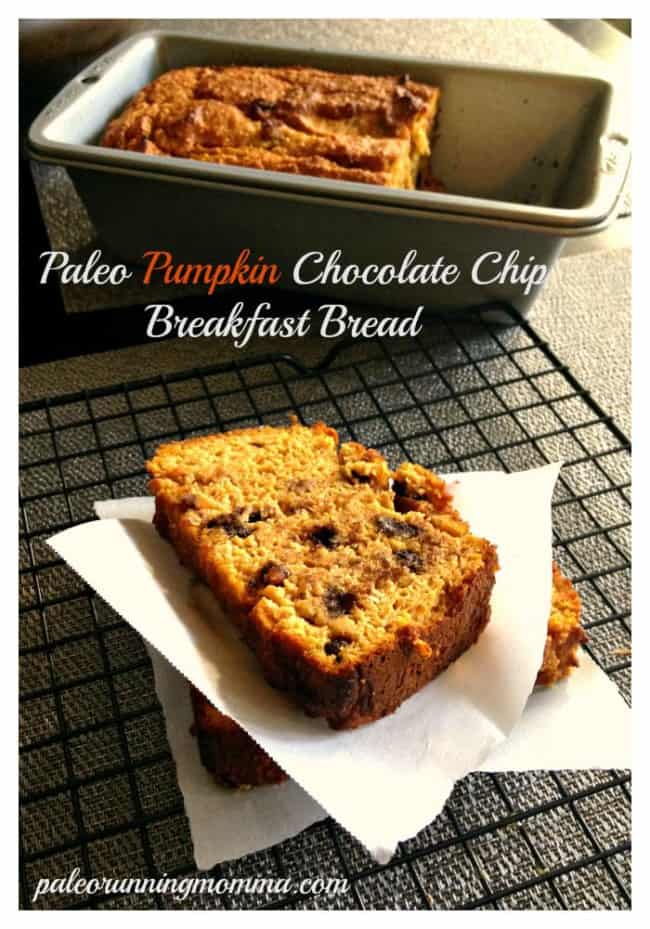 Paleo Pumpkin Chocolate Chip Breakfast Bread
Paleo Pumpkin Chocolate Chip Breakfast Bread that's soft and tender, dense, and perfect in the morning or as a snack whenever! You won't believe it's grain and gluten free, dairy free, and paleo!
Prep Time: 15 minutes
Cook Time: 1 hour
Total Time: 1 hour 15 minutes
Course: Breakfast, Snack, Treat
Cuisine: Paleo
Servings: 9 x5 inch loaf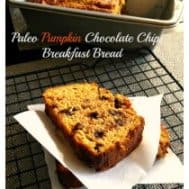 Ingredients
3 eggs whisked
1 cup pumpkin puree homemade or canned (not pie filling)
1/2 cup full fat coconut milk from a can
1/4 cup + 2 tbsp raw honey
1 tsp vanilla extract
2 and 1/2 cups blanched almond flour
1/4 cup tapioca flour or arrowroot powder
1/2 tsp baking soda
1/2 tsp baking powder
pinch sea salt
1/2 cup enjoy life dark chocolate chips or dark chocolate chips of choice
Coconut oil for greasing the pan
Instructions
Preheat your oven to 350 degrees and grease a 9x5 loaf pan with coconut oil to prevent sticking. You can also line the pan with parchment paper if you prefer.

In a large mixing bowl, combine the eggs, pumpkin puree, coconut milk, honey, and vanilla, whisking until smooth.

In a separate bowl, combine the dry ingredients - almond flour, tapioca, baking soda, baking powder, and salt.

Slowly and gradually mix the dry ingredients into the wet, until fully combined. Lastly, stir in the chocolate chips.

Pour the entire mixture into the prepared loaf pan, scraping the bowl to get every last drop of batter! Spread out evenly in the pan, and bake in the preheated oven for 55-60 minutes, or until the top is browned and a toothpick inserted in the center comes out mostly clean.

Remove from oven and let cool before slicing and serving. Enjoy!
If you want more healthy paleo quick breads and muffins, try some of these goodies:
Paleo Banana Blueberry Muffins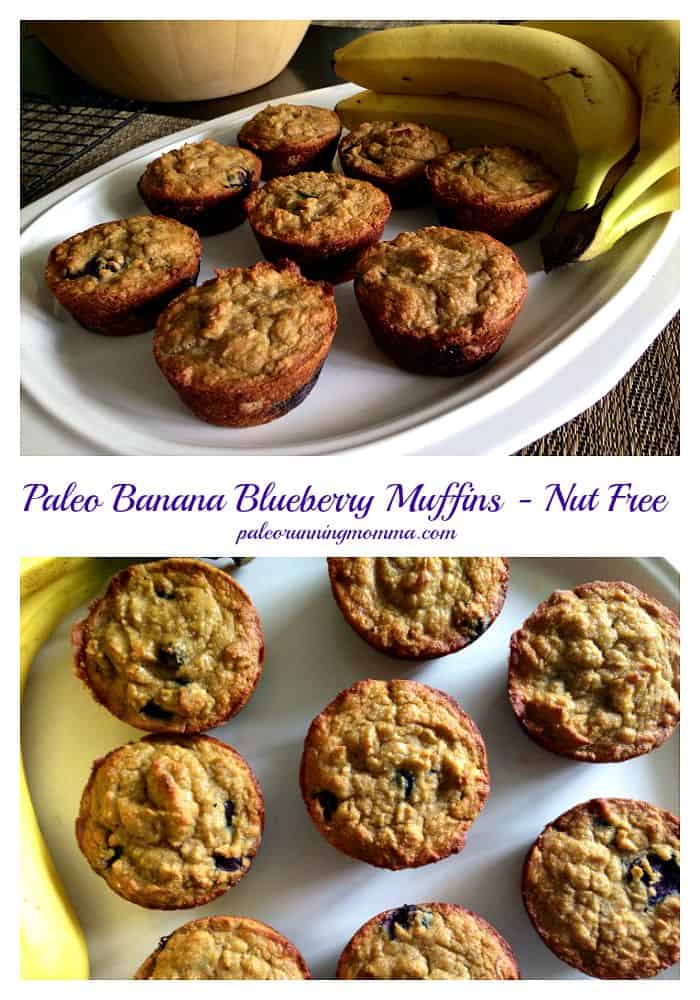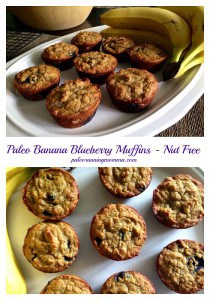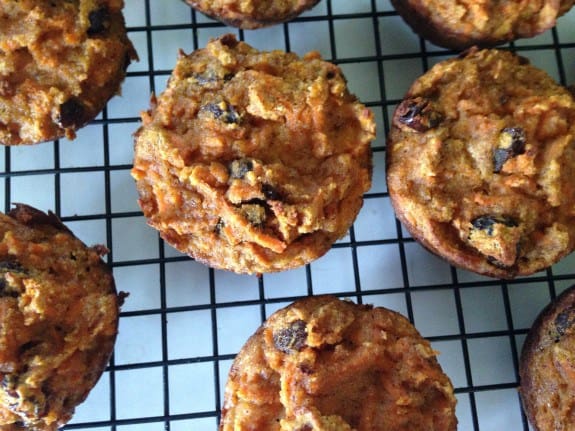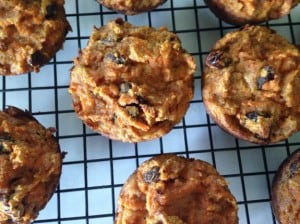 Blueberry Cinnamon Breakfast Cake
What's your current favorite quick bread or muffin recipe or combination?
Who's a meal planner?  Who can't get on board?
Yay or nay to the pumpkin chocolate combo?
Happy baking 🙂