Hearty, perfectly sweet and spiced Cinnamon Raisin Paleo Breakfast Bread that's great alone or toasted with your favorite butter or nut butter.  You don't have to miss bread at breakfast with this grain free, dairy free, healthy and hearty Paleo cinnamon raisin bread!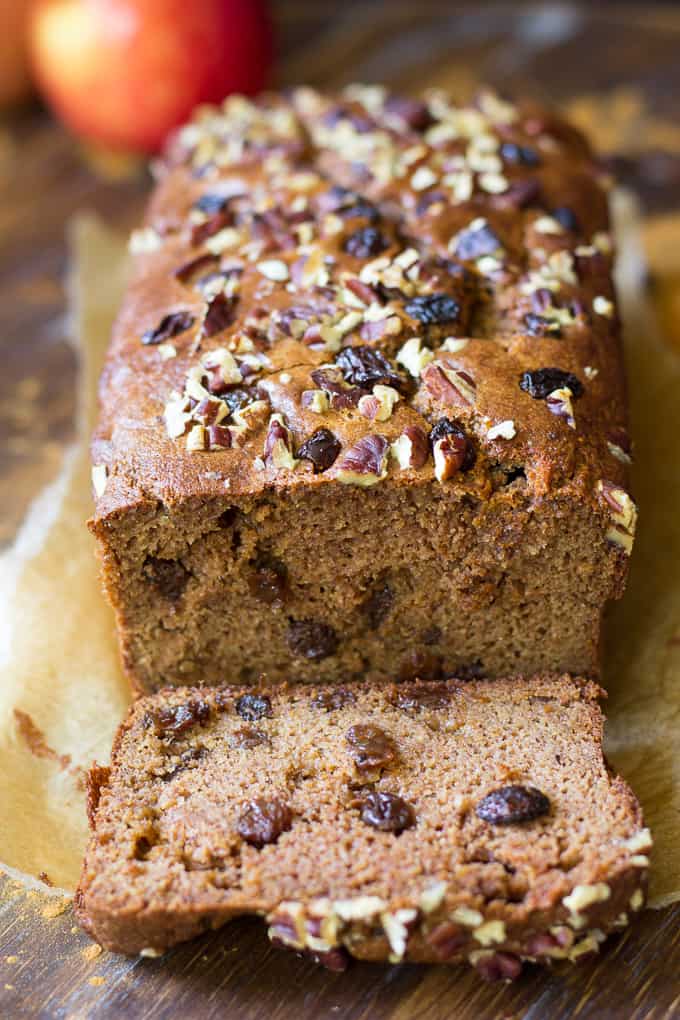 Does anyone NOT have beautifully fond memories of cinnamon raisin bread?
To be honest, I love cinnamon raisin bread, toasted, with butter, nut butter and jelly, bananas, you get it.  But, even fonder in my memory are those glorious, dense, chewy, crispy New York cinnamon raisin BAGELS!  And now I'm sad, because this bread is awesome, but, no, I still haven't made bagels, let alone the real-deal New York cinnamon raisin bagels that I grew up on.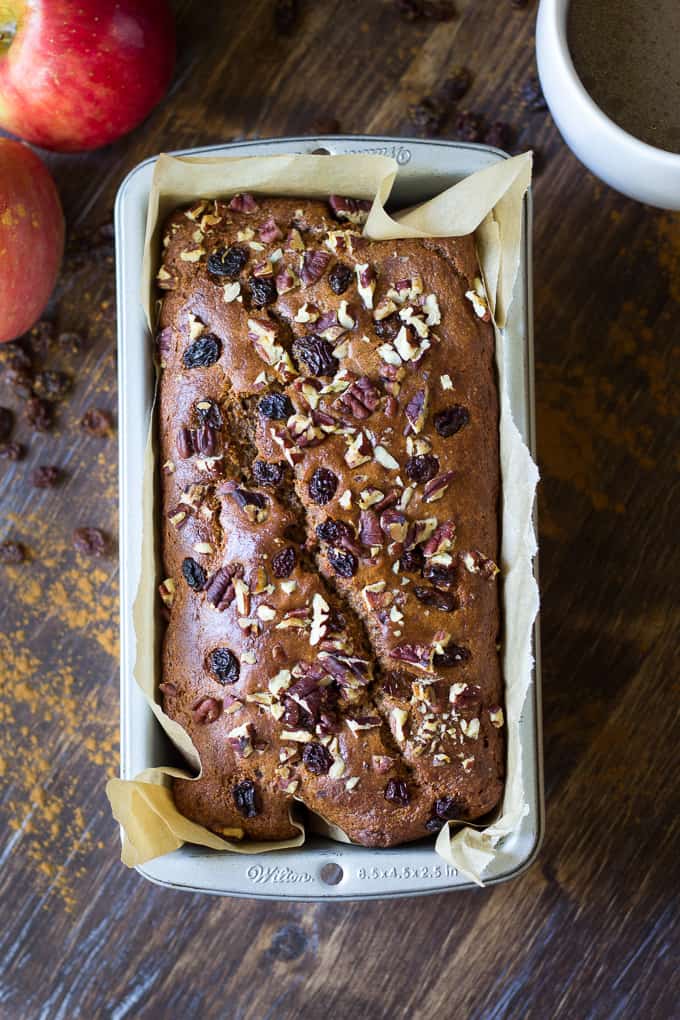 I am mad at myself for even bringing it up – especially when this recipe is so BOMB DOT COM and deserves a whole lot better.  So let's bring on the sunshine!
And the cinnamon, raisins, and butter if you're so inclined.  This Paleo cinnamon raisin breakfast bread is hearty, awesome toasted, but pretty perfect on its own.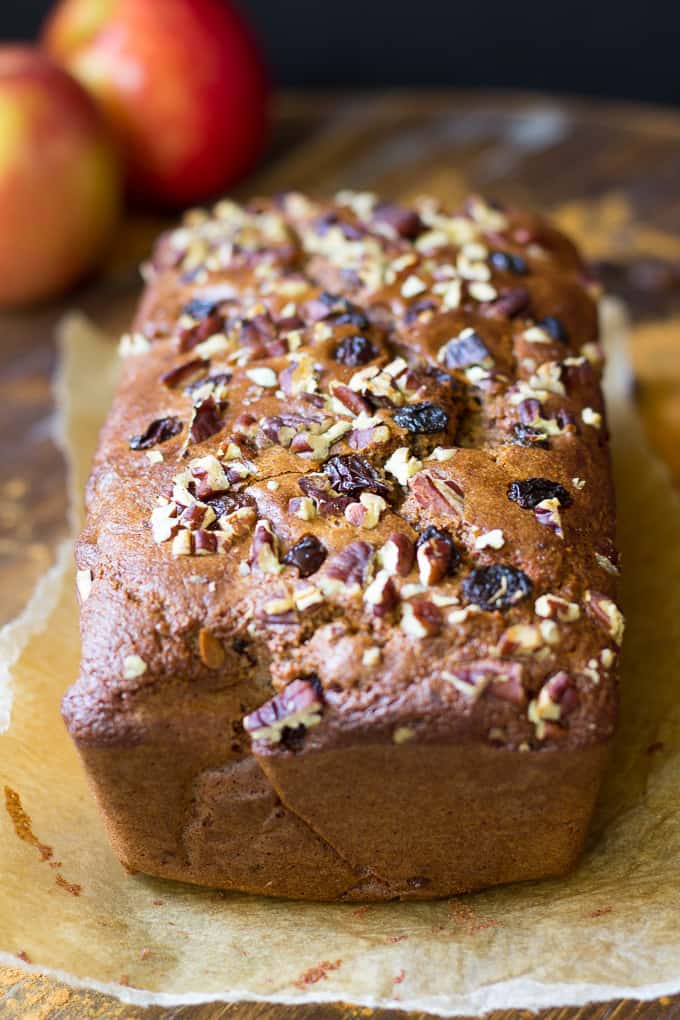 Wanna know something exciting yet actually not so exciting?  Of course you do!  That is basically my entire blog summed up.  Anyway, this is the first time I've baked with applesauce, um, EVER!
So weird, right?  I never bought into the whole "applesauce to replace oil" movement and baking with bananas always seemed more attractive to me.  As it turns out, the applesauce in this recipe surprised me in a more than pleasant sort of way.  I'm sure the almond butter didn't hurt either, but does it ever?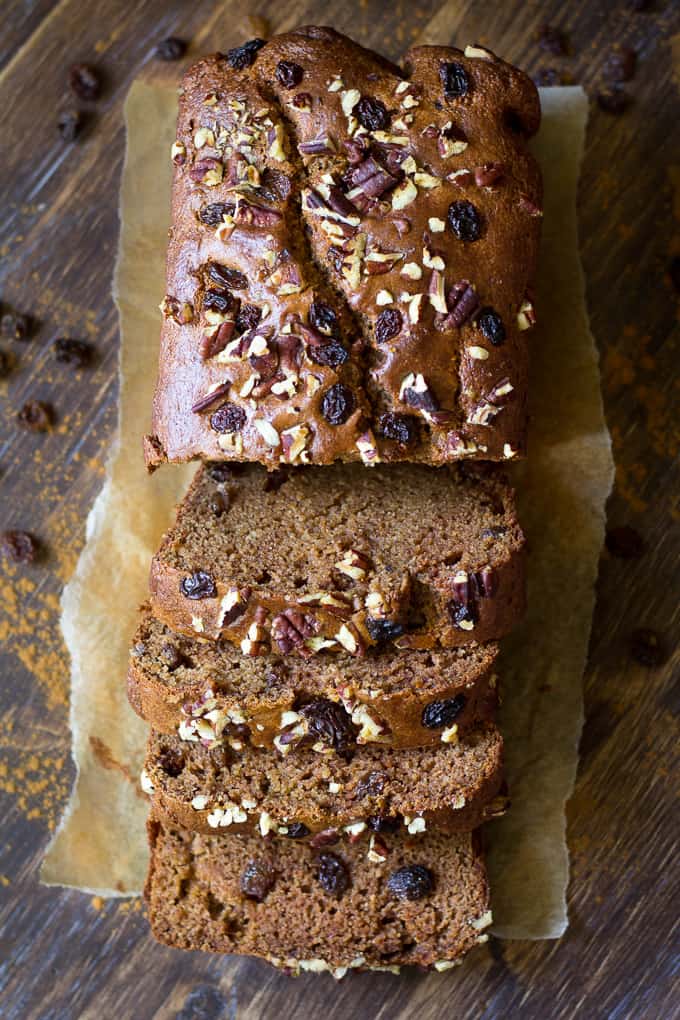 The moment this bread came out of the oven – before I sliced it, even before I put it on the cooling rack – I knew it was special!  And I was seriously right!
This loaf of cinnamon raisin Paleo breakfast bread was so insanely delicious (I say it a lot, but TRUST) that it disappeared within hours.  I even had to set aside a piece for Adam to try after work, not because I'm nice, but because I'm insecure and needed his approval.
Just kidding!  I'm simply a loving wife.  Or, you can decide, perhaps.  For now, start the oven because you need to bake this cinnamon raisin Paleo breakfast bread, like, NOW!
Hearty Cinnamon Raisin Paleo Breakfast Bread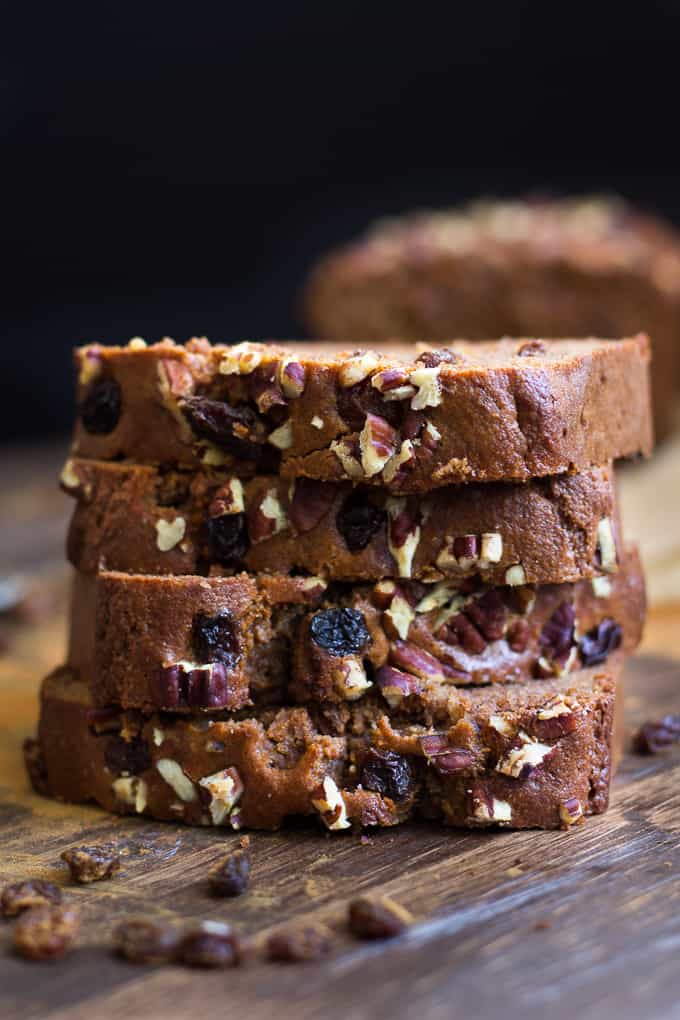 Hearty Cinnamon Raisin Paleo Breakfast Bread
Hearty, perfectly sweet and deliciously spiced cinnamon raisin Paleo breakfast bread that's great alone or with your favorite butter or nut butter!
Prep Time: 10 minutes
Cook Time: 55 minutes
Total Time: 1 hour 5 minutes
Course: Breakfast/Snack
Cuisine: Paleo
Servings: 10 slices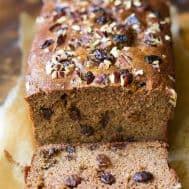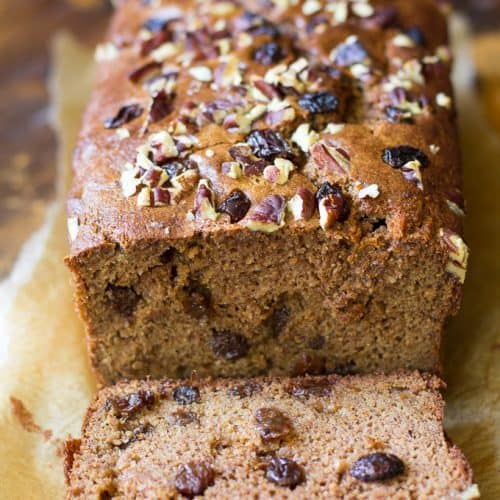 Instructions
Preheat your oven to 350 degrees and line a medium size loaf pan** with parchment paper with a couple of inches overlapping for easy removal later on

In a large bowl, whisk together the eggs, applesauce, almond butter, maple syrup and vanilla. In a separate bowl, combine the almond flour, tapioca flour, cinnamon, nutmeg, baking soda and salt.

Stir the dry mixture into the wet until just combined, then gently fold in the raisins

Transfer the mixture into the parchment lined loaf pan using a spatula to scrape the bowl. Spread out evenly in the pan and sprinkle with finely chopped pecans if desired*

Bake in the preheated oven for 50-60 minutes, or until a toothpick inserted in the center of the loaf comes out clean and the top is deep golden brown.

Remove from oven and allow to sit in the pan for 2 minutes before picking up both sides of the parchment paper to transfer the loaf to a wire rack to cool completely.

Cool on the wire rack at least 1 hour before slicing and serving. Store leftovers covered in the refrigerator for up to one week - you can toast the bread by the slice before serving.

Enjoy alone or with your favorite butter or nut butter! We toasted ours and spread it with Kerrygold salted butter for an incredible breakfast treat!
Recipe Notes
*I used about 1/4 cup chopped
**I used a Wilton 8.5"x4.5" but you can also use a 9x5
Want more delicious Paleo breakfast breads?  Try one of these!
Banana Blueberry Breakfast Bread
Pumpkin Chocolate Chip Breakfast Bread
Chocolate Cranberry Banana Bread
Almond Butter Chocolate Chunk Banana Bread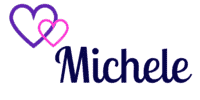 Favorite breakfast bread growing up?
If you're from the NY area do you ever mourn bagels?  (Might be the one food I'd agree to get sick on)
Note: This post contains Amazon affiliate links. This means that if you click on a link and make a purchase, I will receive a small commission at no cost to you. Thank you for supporting The Paleo Running Momma!