Perfectly sweet, soft, moist and delicious Coconut Butter Paleo Banana Bread that's free of refined sugar, perfect for breakfast or snack and very kid friendly.  It's also nut free, dairy free and great to pack on the go!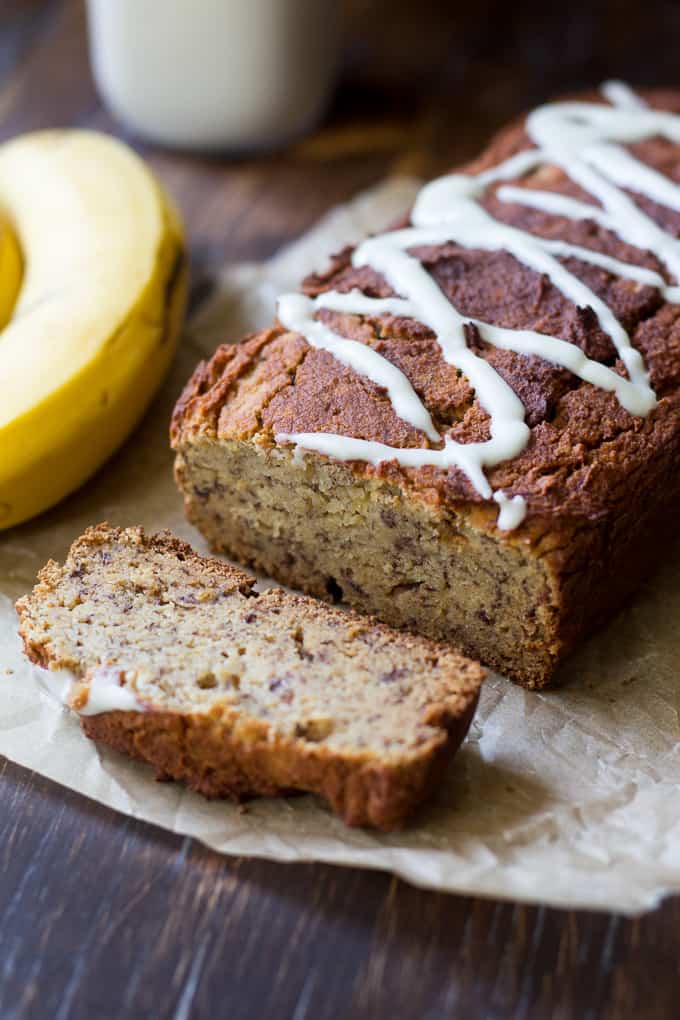 Gee, can you tell I'm just a little into bananas and coconut butter lately?  Between my chocolate coconut butter cookies and banana bread bars I'm hoping I can tear myself away from the bananas and move on to fall foods without too much separation anxiety.
Separation anxiety with your favorite foods is a real thing, so don't laugh at me.  Anyway, I actually made this one twice, so, no need to separate just yet 🙂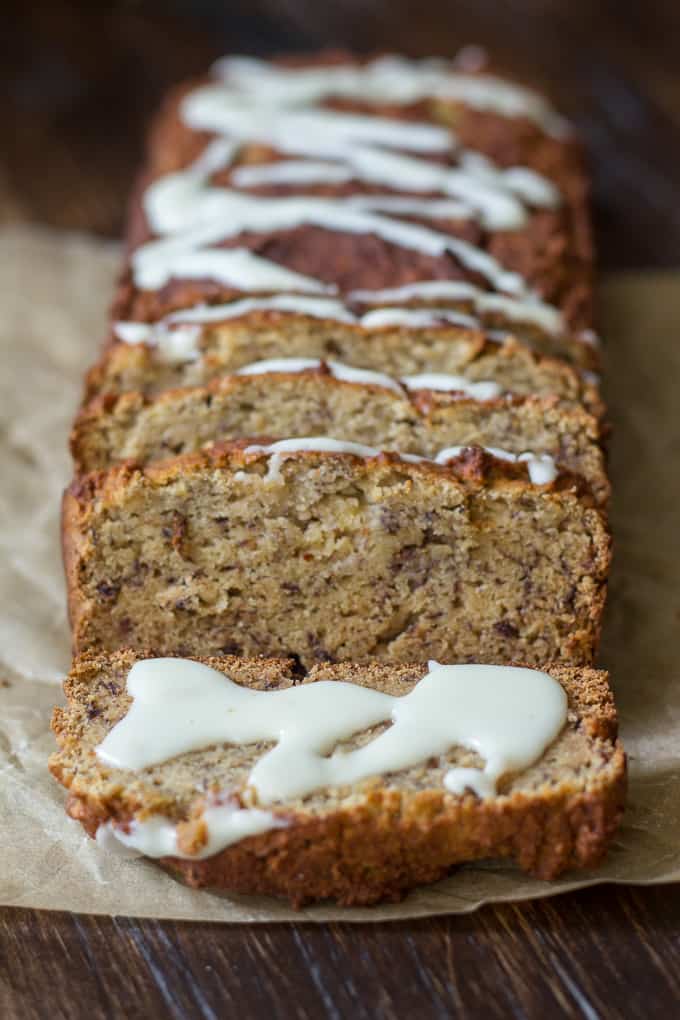 Aside from the banana issue, I'm glad that I'm rekindling my old love for coconut butter recently.  Back in my days of marathon training + Whole30 style eating, coconut butter was consumed in great amounts – usually with bananas actually!  The combo is seriously delicious, even without being baked into a soft, sweet and ultra moist loaf of Paleo banana bread.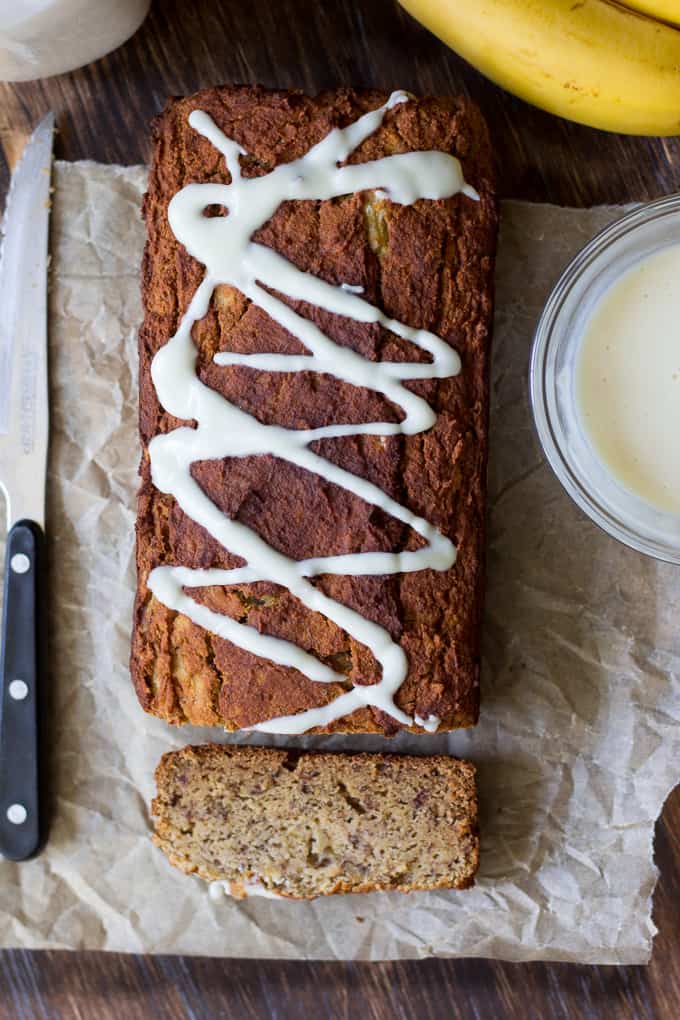 Anyway, it occurred to me about a month ago that with the warm weather oppressive heat we've been having, that my coconut butter would be perfect for drizzling – no heating necessary!
See, I'm always trying to look on the bright side, which isn't hard, when coconut butter Paleo banana bread is there with perfectly drizzled coconut butter over the top.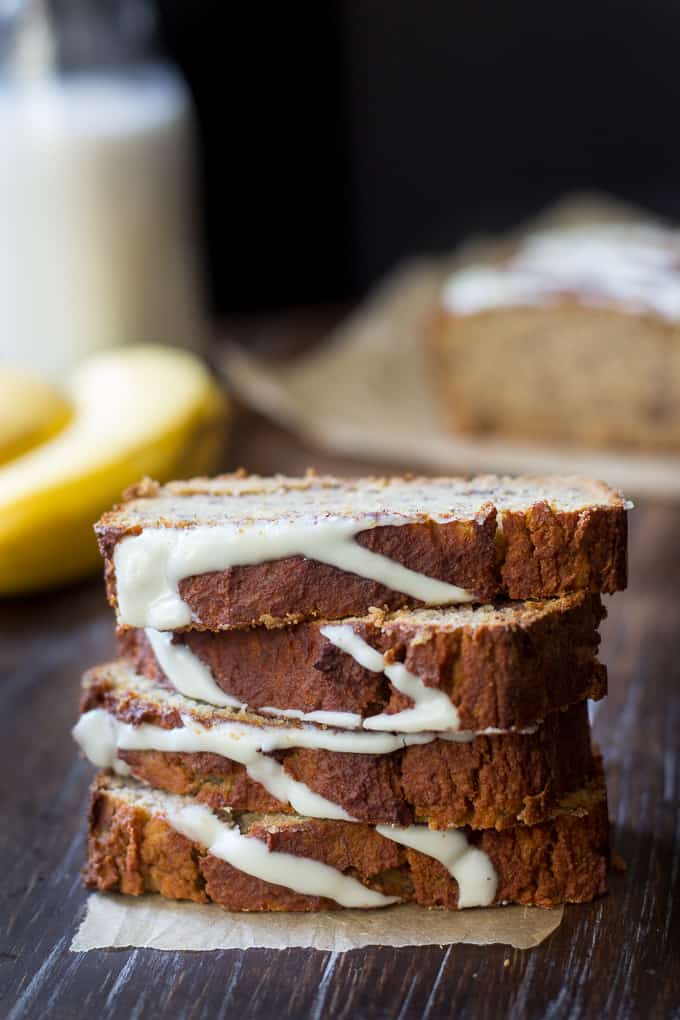 A little more about this coconut butter Paleo banana bread:  It's nut free and the only non-fruit added sweetener is 1 tbsp pure maple syrup – how cool is that?  With the natural sweetness of the bananas and coconut butter, you might not even need the maple.
This bread is also seriously indestructible – you can add in pretty much anything you want and it travels really well too!  I show it "naked" here, but I made it another time with added blueberries and strawberries to bring on our trip to Hershey Park (yes I'm that fun) and it survived like a champ.
This is now my "new love banana bread" because I'm head over heels for it and no one can stop me.  If only you made it too, you might understand the strong feelings – so let's get to it!
Coconut Butter Paleo Banana Bread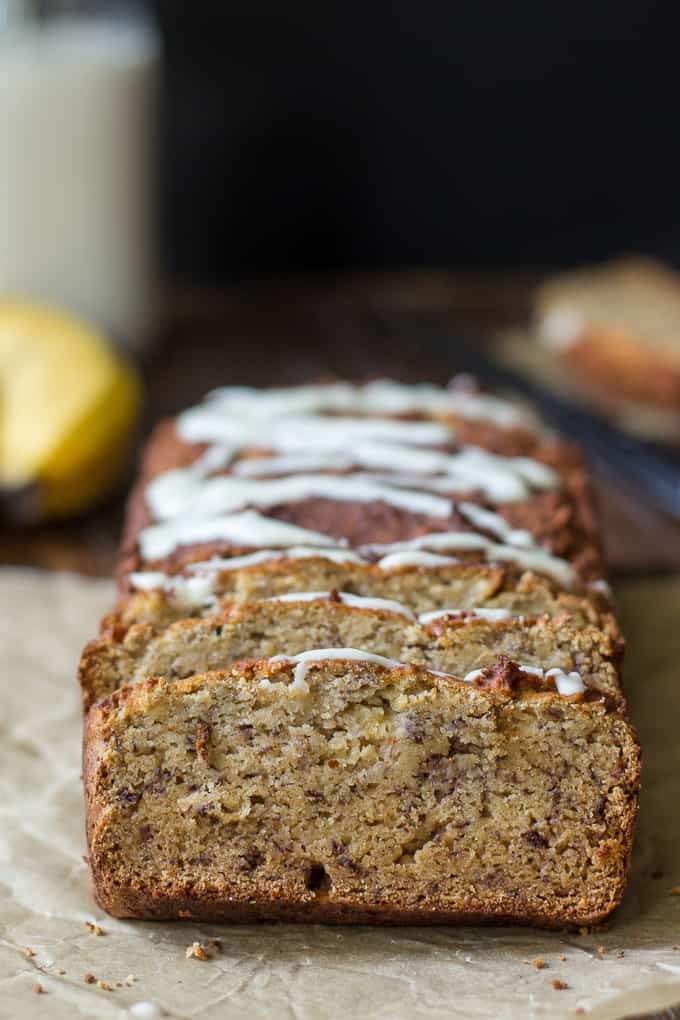 Coconut Butter Paleo Banana Bread
Sweet, moist, soft and dense Coconut butter paleo banana bread that's also nut free, kid friendly and is great to pack on the go! Grain free, dairy free, Paleo
Prep Time: 10 minutes
Cook Time: 50 minutes
Total Time: 1 hour
Course: Breakfast/Snack
Cuisine: Paleo
Servings: 1 loaf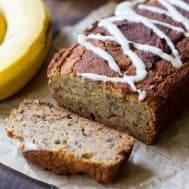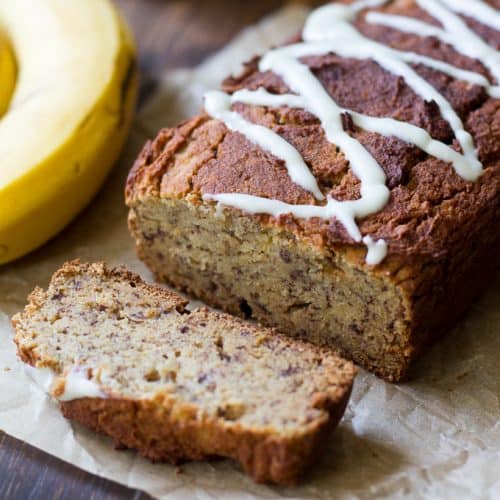 Instructions
In a large bowl, mix together the mashed bananas, eggs, coconut butter, maple syrup and vanilla.

In a medium bowl, combine the coconut flour, tapioca flour, baking soda and salt.

Carefully mix the dry ingredients into the wet until just combined and a thick batter forms. Coconut flour is dense and causes the batter to seem very thick - totally normal.

Transfer all of the batter into the parchment lined loaf pan and bake in the preheated oven for 45-55 minutes, or until a toothpick inserted near the center comes out clean and the top is set and deep golden brown.

Remove from oven and allow to sit for 2-5 minutes before removing to cool on a wire rack (you can simply lift the ends of the parchment paper for easy removal.)

Cool completely before slicing and serving. Store leftovers covered at room temp for 2 days or in the refrigerator, wrapped, for up to 4 days. Enjoy!
Recipe Notes
*This is optional - coconut butter will turn solid around room temp so the drizzle will turn into a glaze when it cools
**If you use a 9 x 5 your loaf won't be as tall but it's fine - just watch the baking time since it may be done sooner

Want more Paleo banana bread recipes?  Try one of these!
Banana Blueberry Breakfast Bread
Chocolate Caramel Banana Bread
Almond Butter Chocolate Chunk Banana Bread
Cherry Chocolate Chip Banana Bread 
What food have you rekindled your love for lately?
Thoughts on coconut butter?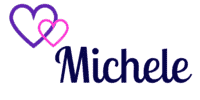 Note: This post contains Amazon affiliate links. This means that if you click on a link and make a purchase, I will receive a small commission at no cost to you. Thank you for supporting The Paleo Running Momma!