These 30 Paleo Thanksgiving Side Dishes are sure to make everyone at your table happy this year!  From sweet to savory and everything in between, these side dishes are super tasty and comforting to the max.  They're all paleo, gluten-free, dairy-free, and many are Whole30 compliant and/or vegan as well.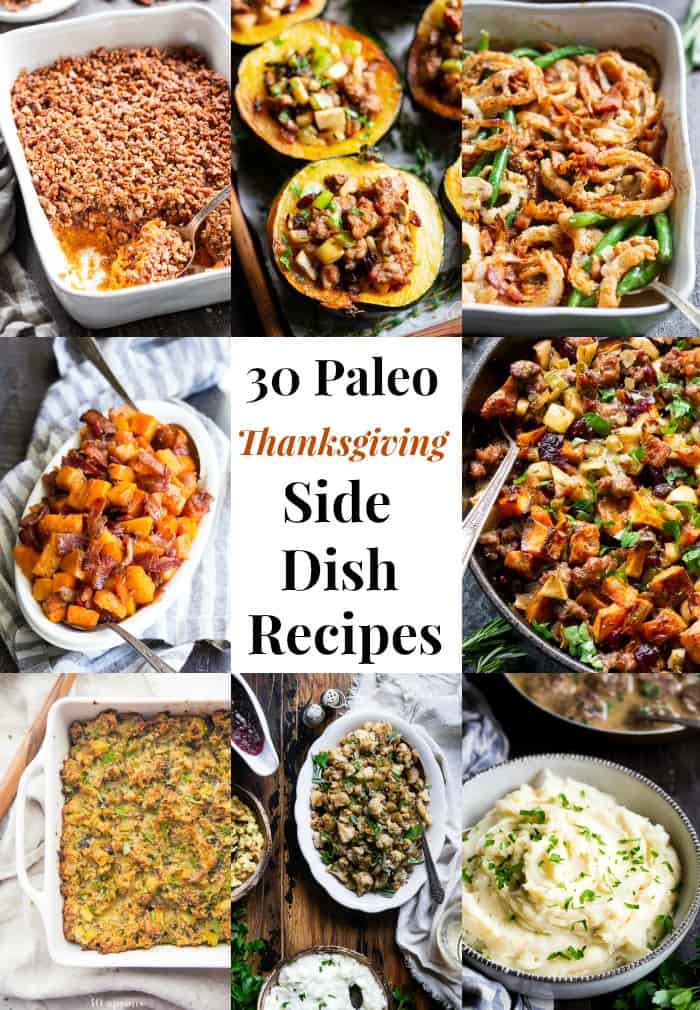 Side Dishes are everything when it comes Thanksgiving, don't you think?!  Okay I also live for the desserts (coming very soon!) but side dishes come first, so that's why we're here right now.
Growning up, Thanksgiving was my favorite holiday, hands down.  It was the one day out of the year that my family cooked an actual meal, for one.
And, little did I know back then, cooking is sorta my thing (funny how it all turns out!).  So no wonder Thanksgiving always came up number 1 even before all the "presents" holidays 🙂
My favorite dish of all was always stuffing, which is why I now have 3 Thanksgiving stuffing recipes on the blog, along with lots of other recipes resembling stuffing (stuffed squash, harvest hash, etc.)  I also can't live without my candied sweet potatoes, mashed potatoes, and cranberry sauce!
Of course everyone has their favorites and there's a little (or a lot!) something here for every single one of you and your family members, promise.
I hope you're ready to dig into some GOOD paleo Thanksgiving side dishes!  I'm so excited for the big day!
30 Paleo Thanksgiving Side Dishes
Green Bean Casserole {Whole30} via PRM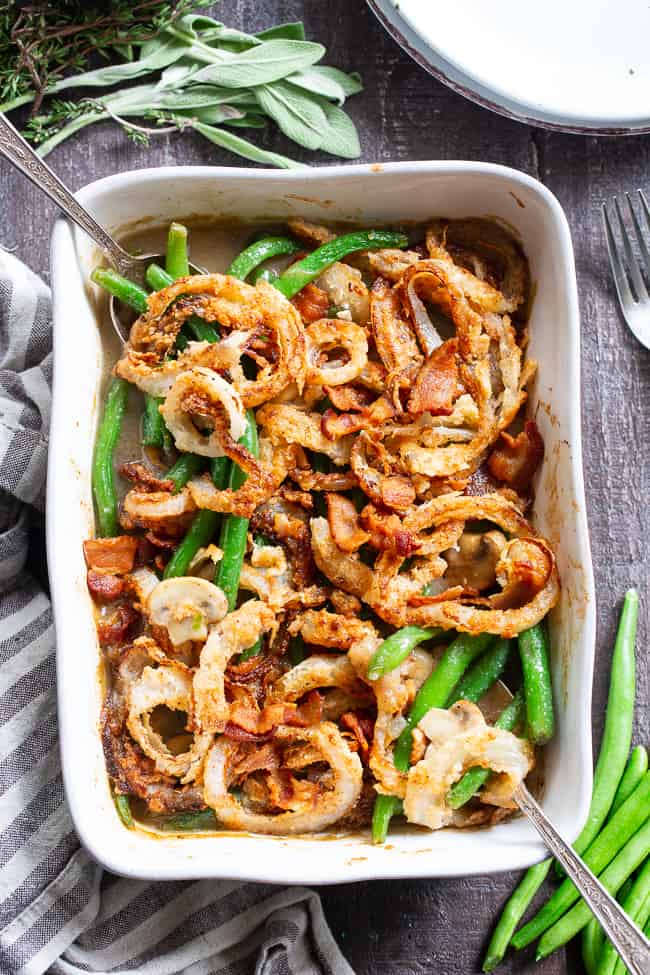 Maple Bacon Roasted Butternut Squash via PRM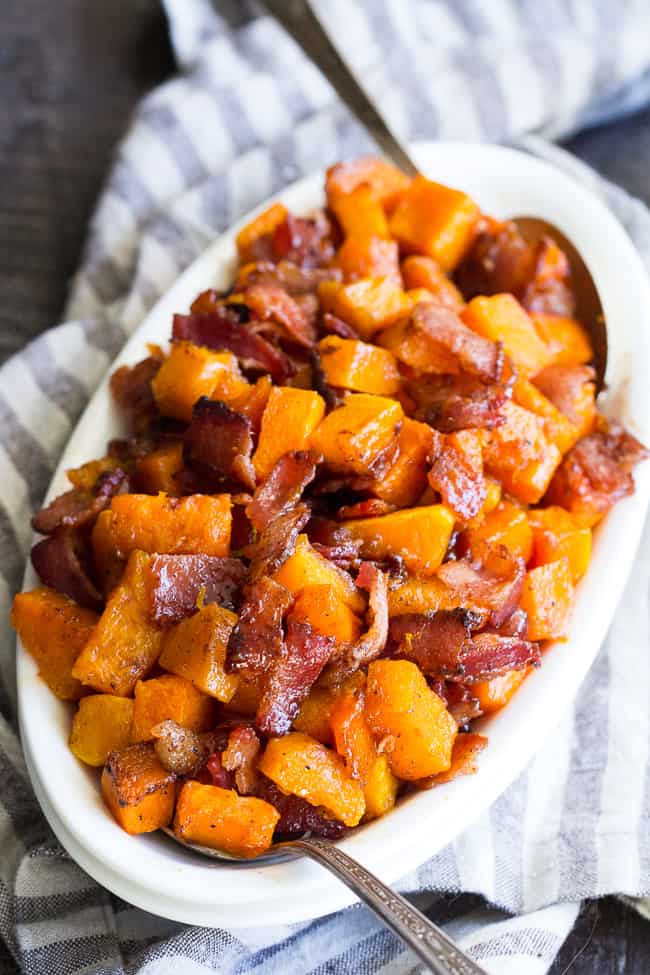 Cranberry Sausage Stuffed Mushrooms with Sage via Wholesomelicious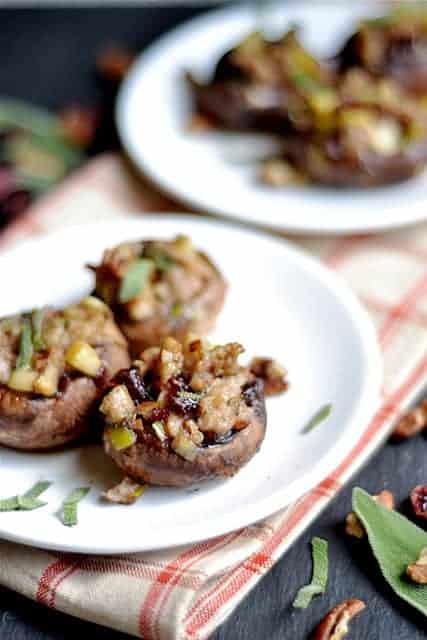 Butternut Sausage Stuffing with Apples and Cranberries (Whole30, My FAVE!) via PRM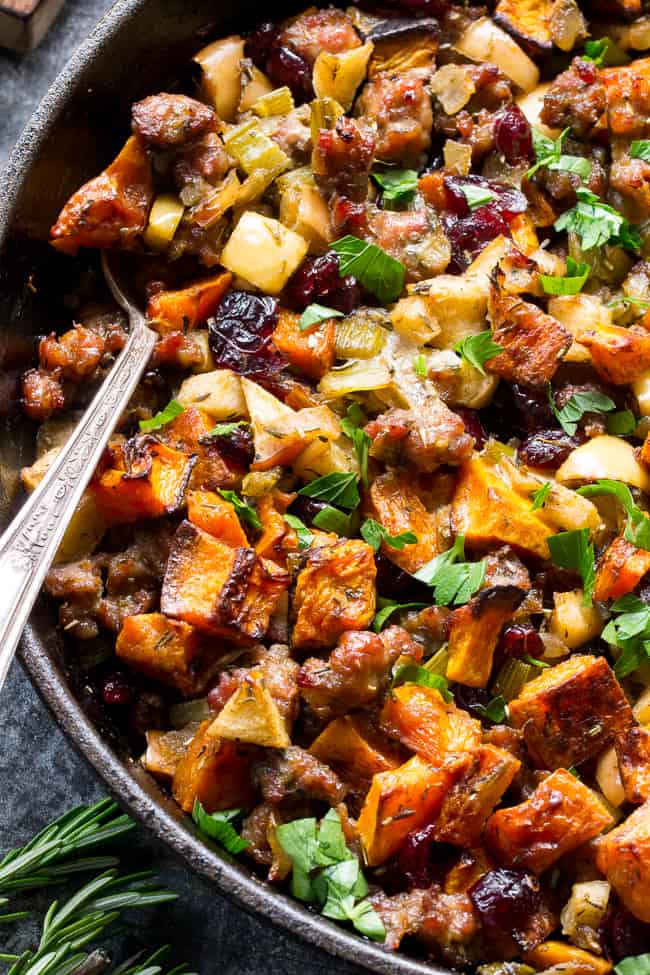 Low Carb Cauliflower Stuffing {Vegan} via Food Faith Fitness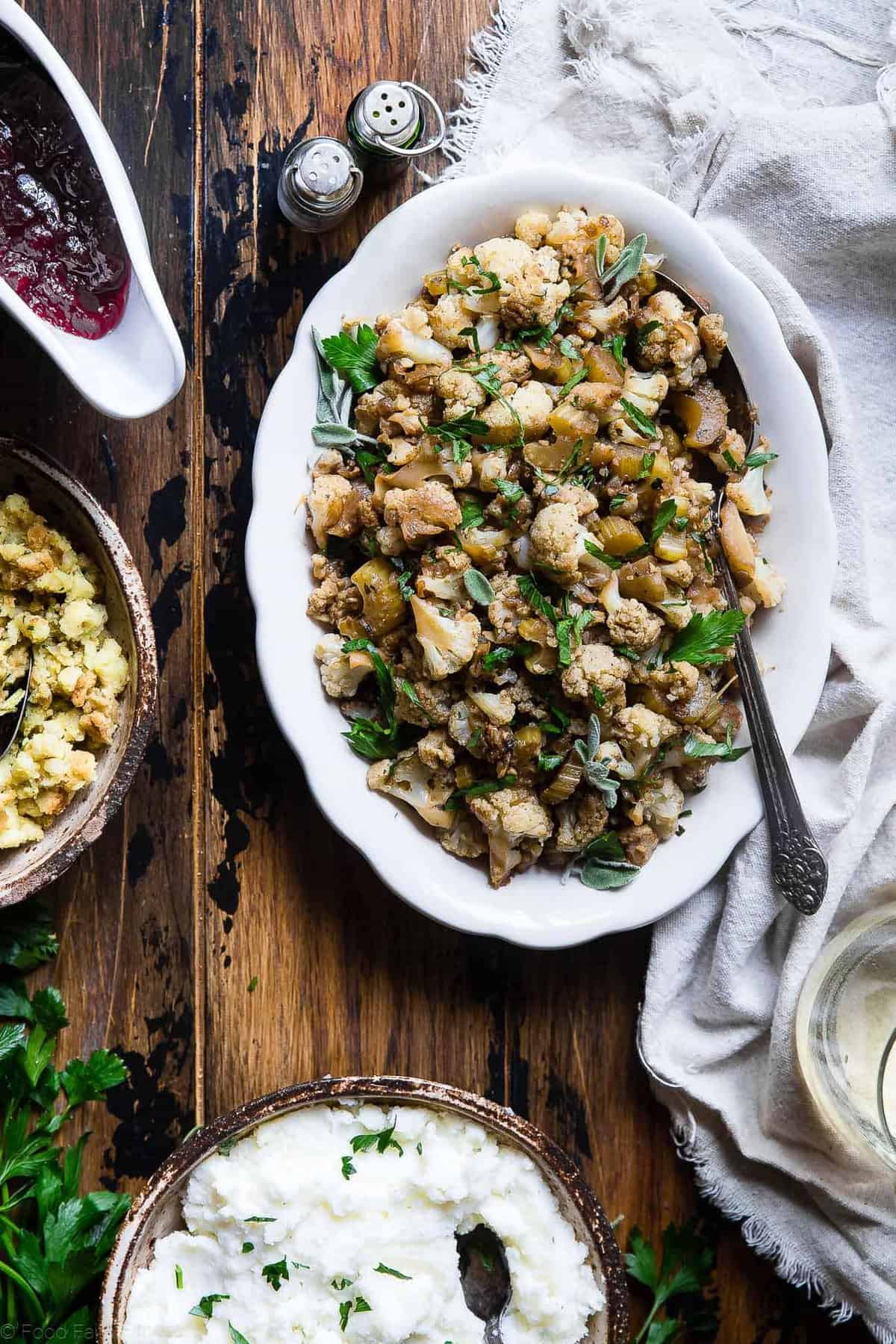 "Cornbread" Thanksgiving Stuffing via PRM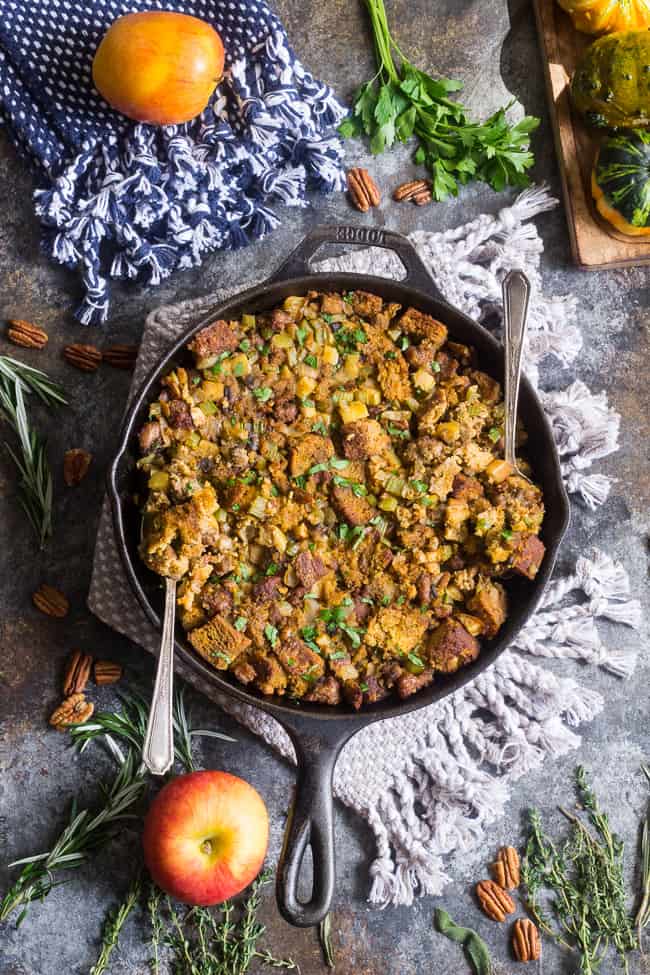 Roasted Garlic Butter Mashed Sweet Potatoes via Do You Even Paleo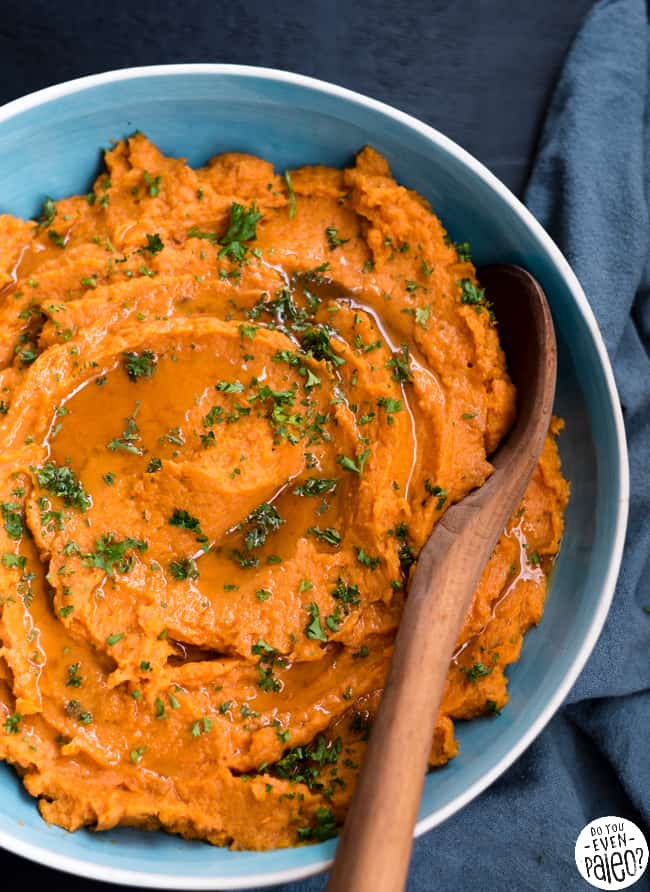 Sweet Potato Casserole via PRM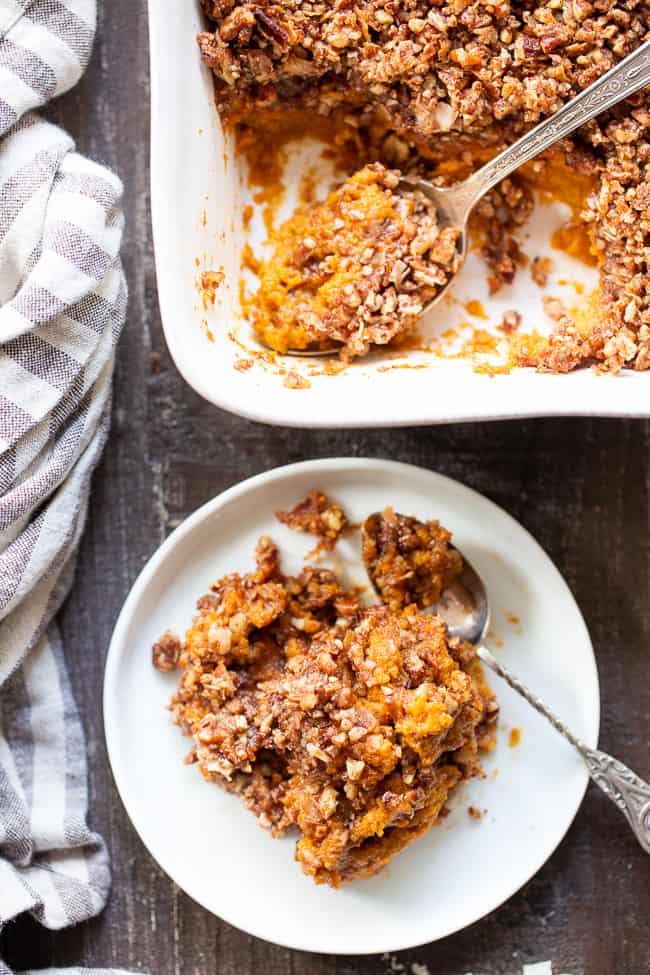 Low Carb Keto Paleo Cauliflower Mashed Potatoes via Wholesome Yum
Candied Sweet Potatoes with Pecans and Dates {Vegan} via PRM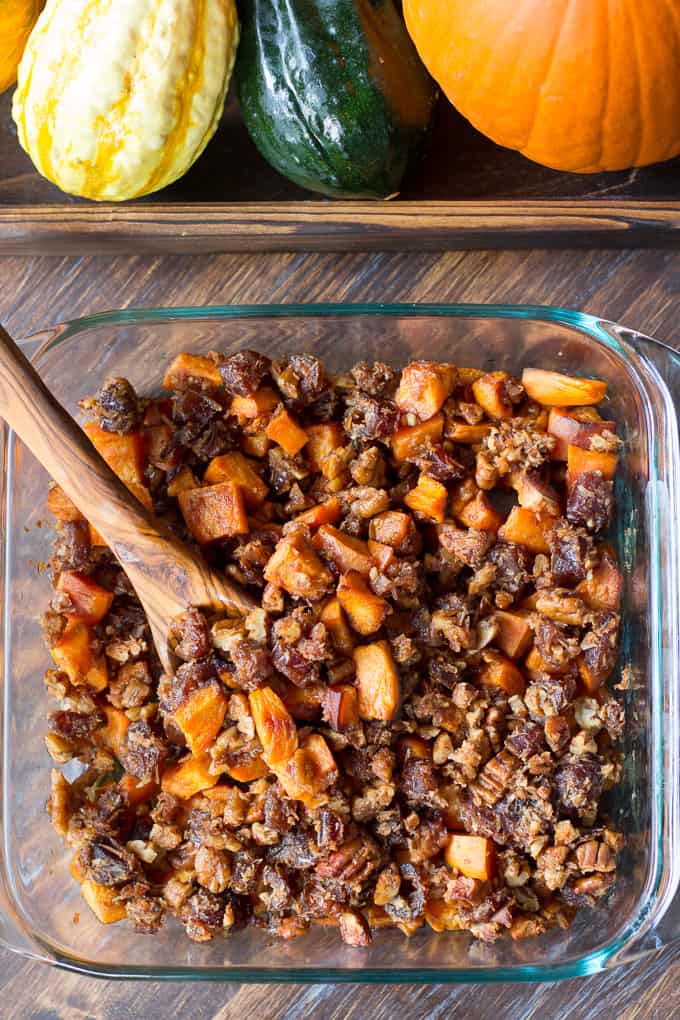 Simple Homemade Cranberry Sauce {Vegan} via PRM
Maple Mashed Sweet Potatoes via The Real Food Dietitians
Thanksgiving Stuffing with Pumpkin Bread via PRM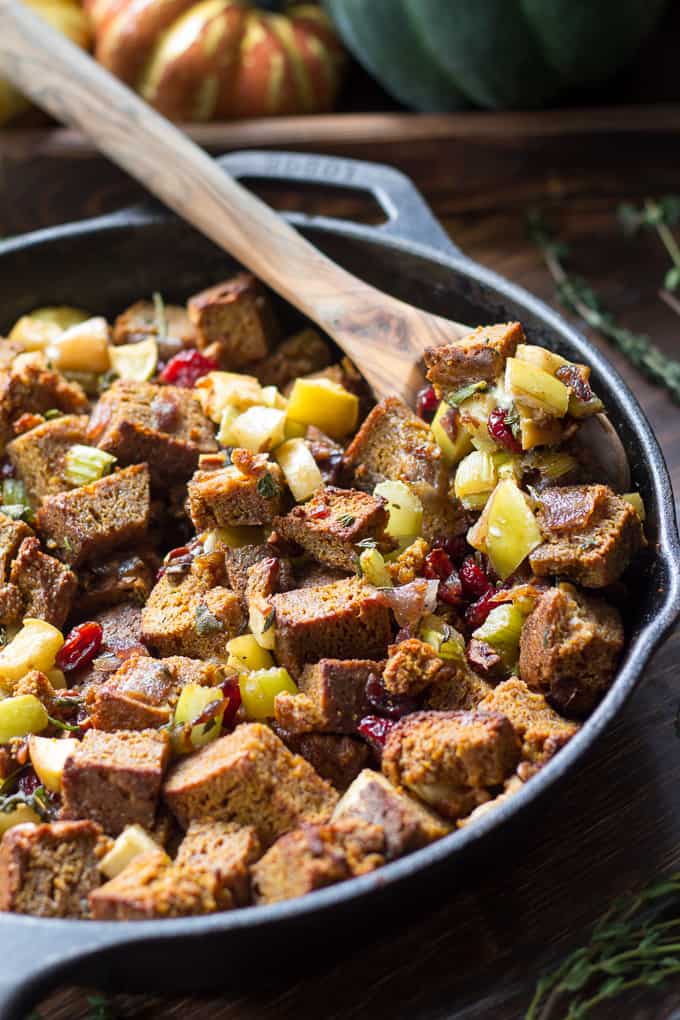 Sweet and Savory Harvest Sweet Potato Hash {Vegan, Whole30} via PRM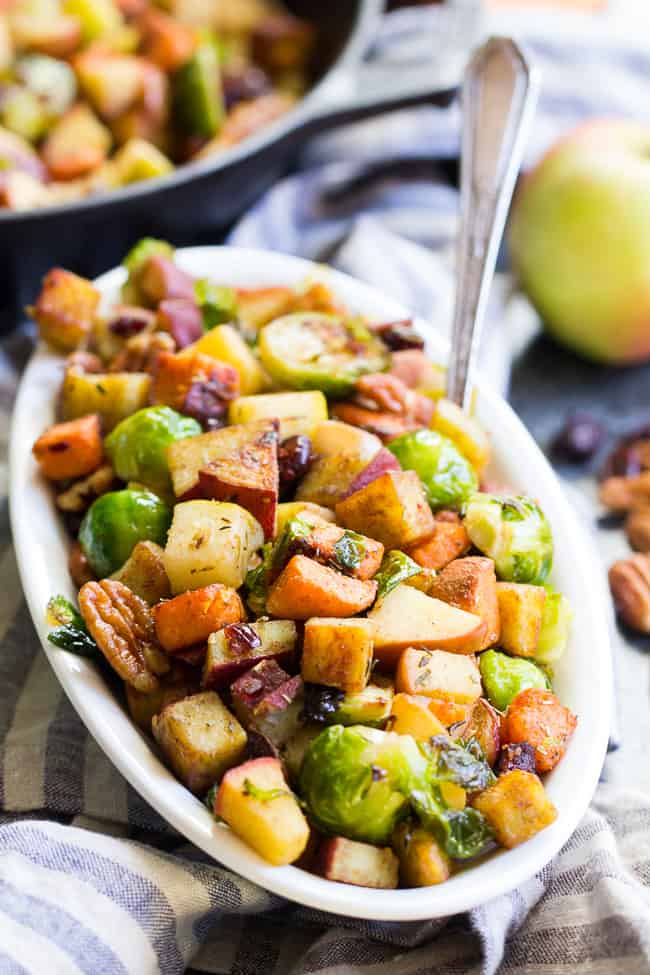 Pecan Pie Twice Baked Sweet Potatoes {Vegan} via Food Faith Fitness
Garlic Balsamic Roasted Brussels Sprouts with Bacon via {Whole30} via PRM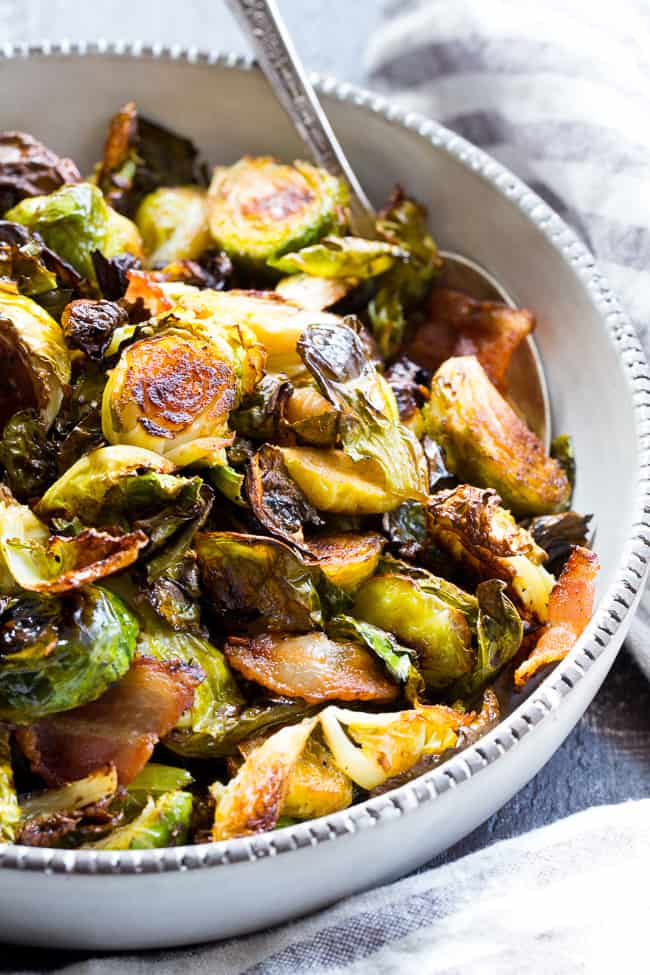 Harvest Paleo Vegan Stuffed Sweet Potatoes via Food Faith Fitness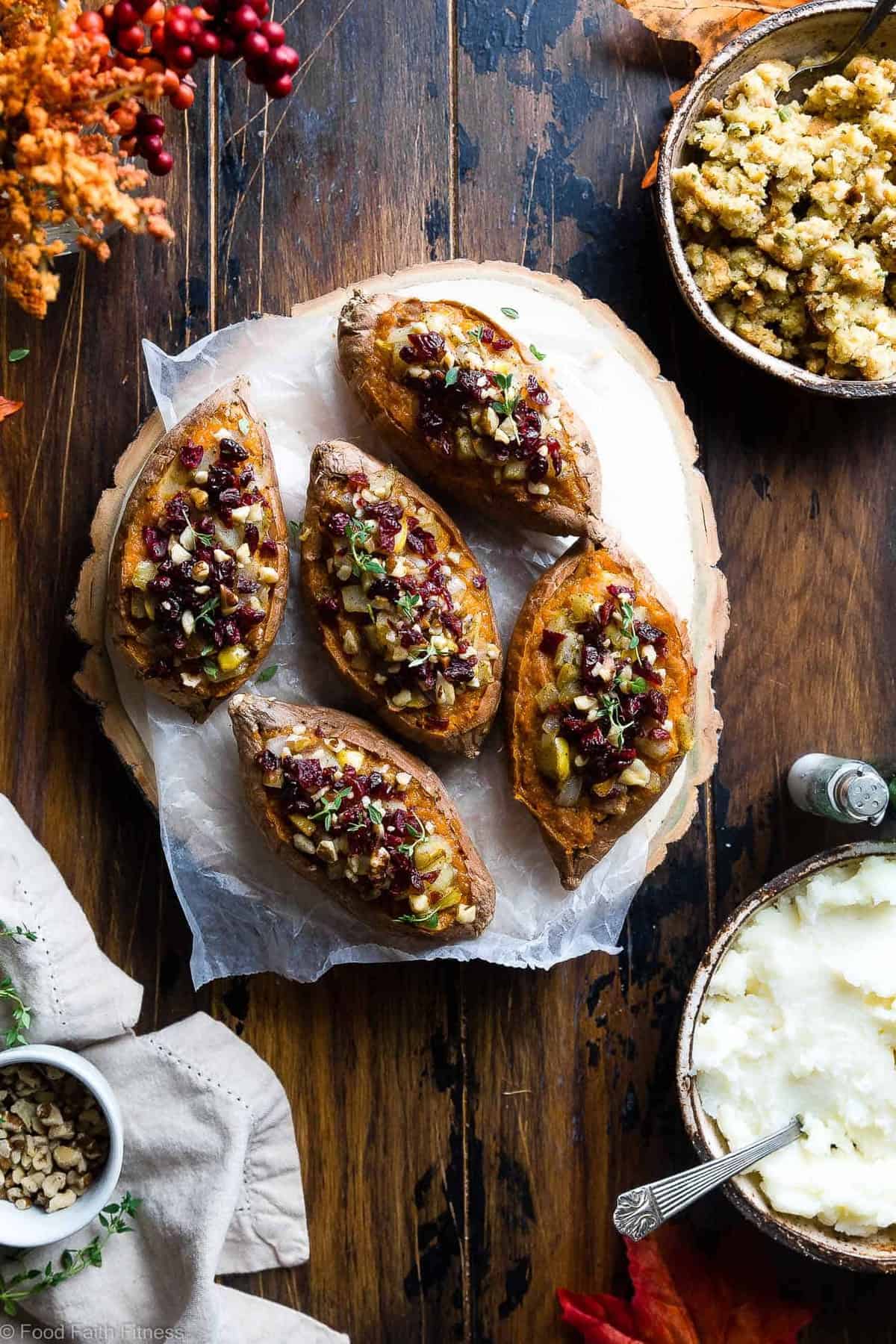 Ultimate Stuffed Roasted Acorn Squash {Whole30} via PRM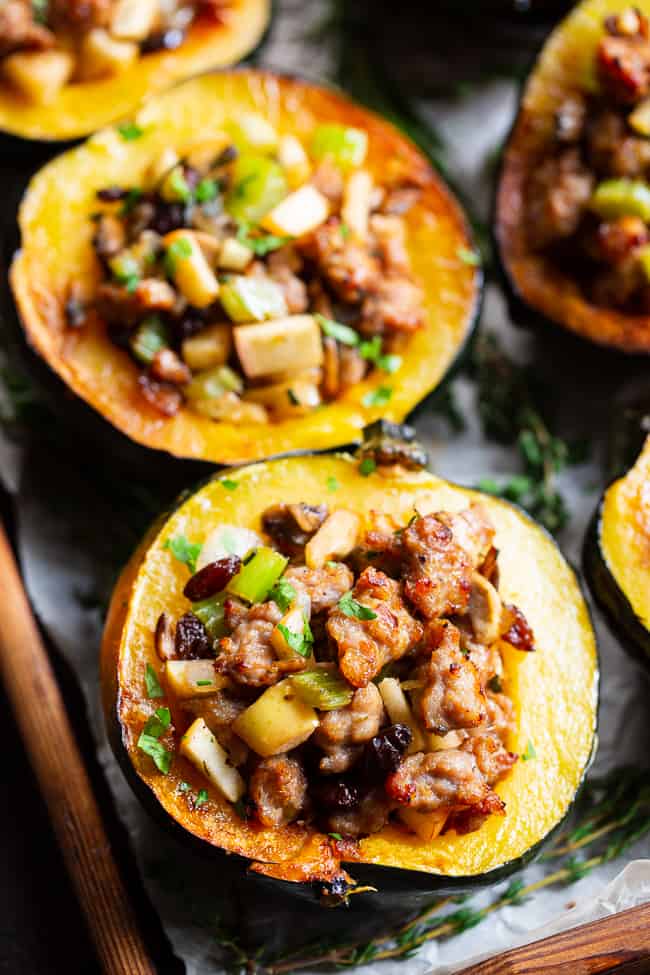 Caramelized Onion Sausage and Apple Stuffed Acorn Squash {Whole30] via PRM
Healthy Sweet Potato Casserole {Vegan, Sugar-Free} via Joy Food Sunshine
Candied Maple Roasted Winter Squash via PRM
Crockpot Rosemary Carrot Parsnip Mash {Vegan} via Cotter Crunch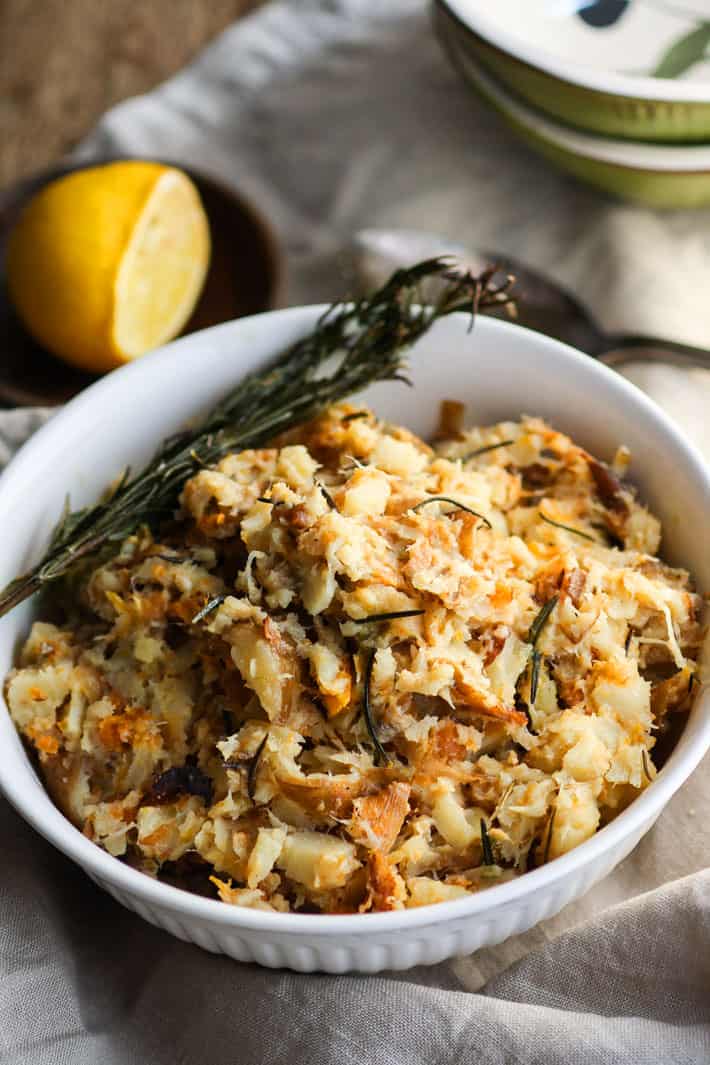 Creamy Dairy-Free Mashed Potatoes {Whole30} via PRM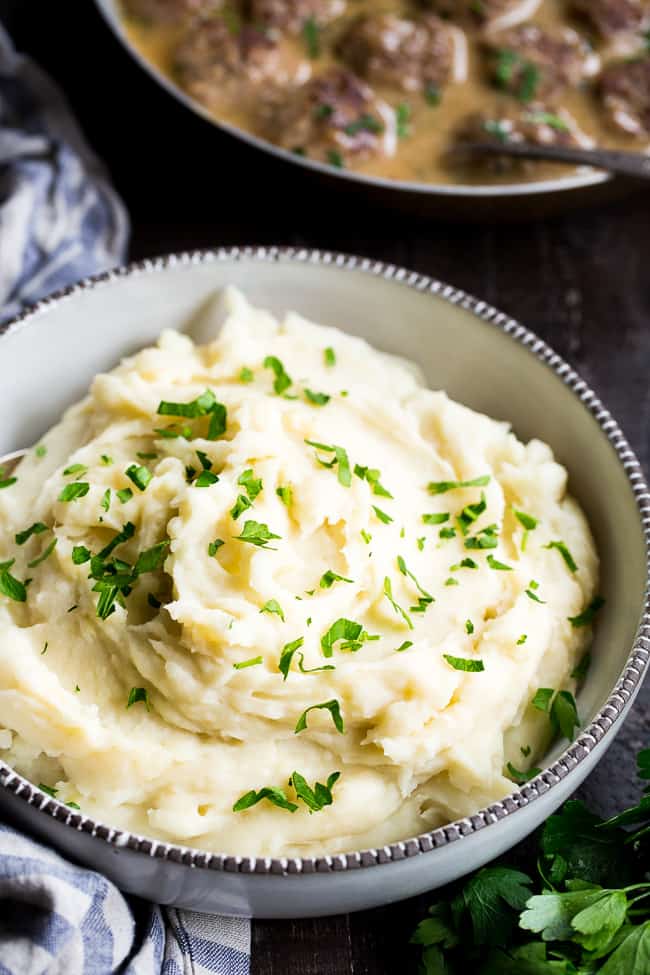 Harvest Hash with Bacon and Apple Vinaigrette via PRM
Delicata Squash with Caramelized Onion, Beef, and Bacon Stuffing {Whole30} via PRM
Best Paleo Stuffing via 40 Aprons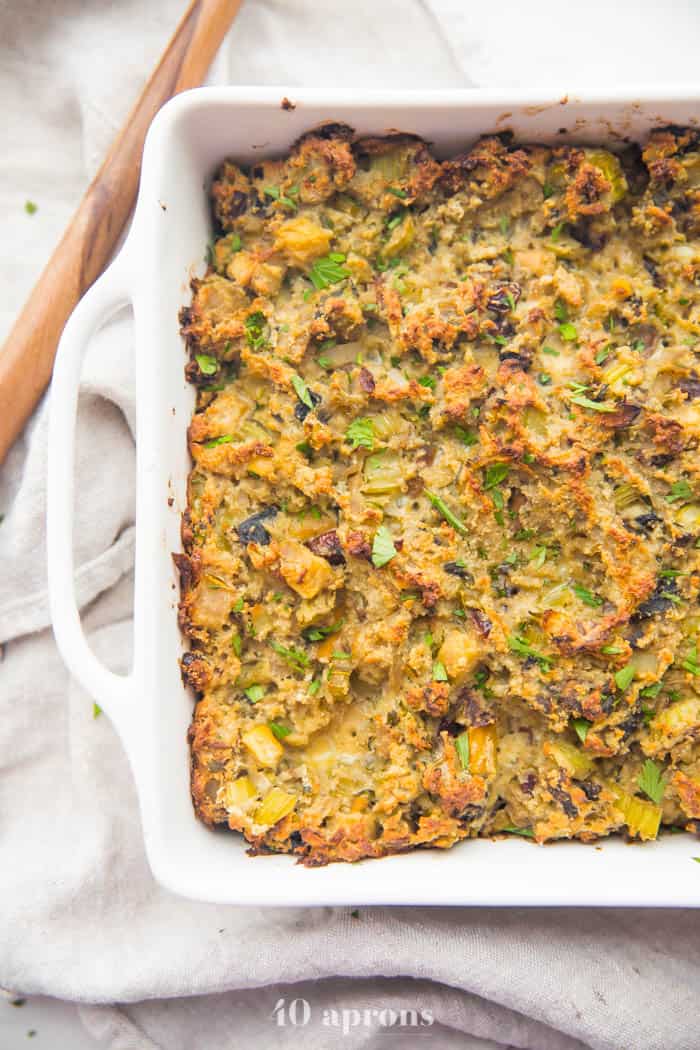 Savory Herbed Sweet Potato Muffins via PRM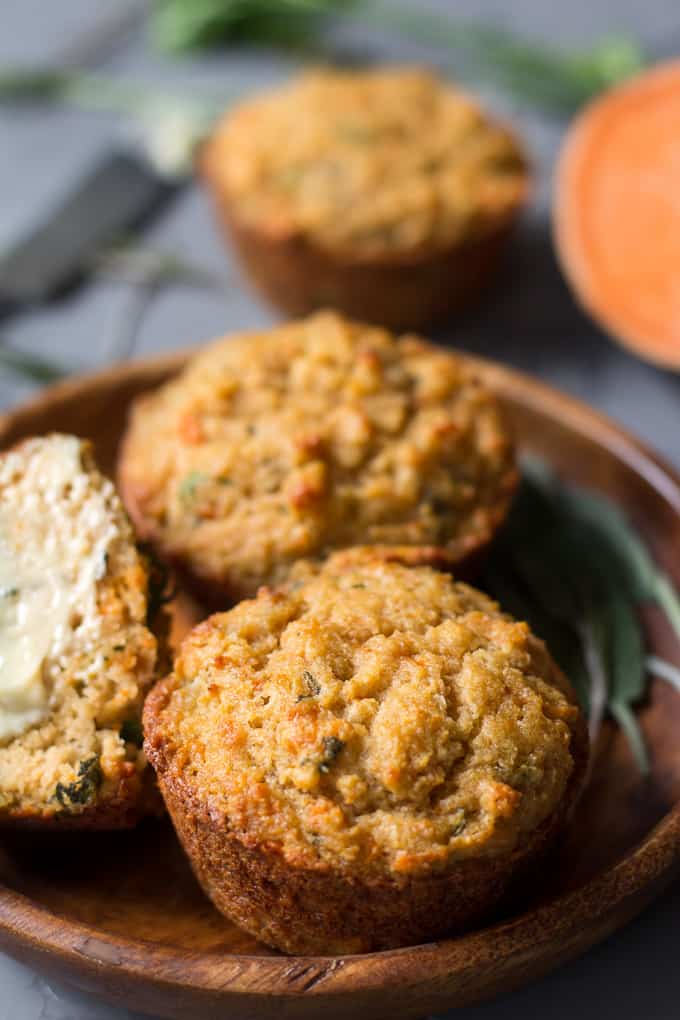 Lemon Honey Glazed Carrots via Girl Gone Gourmet
Garlic and Herb Dinner Rolls via PRM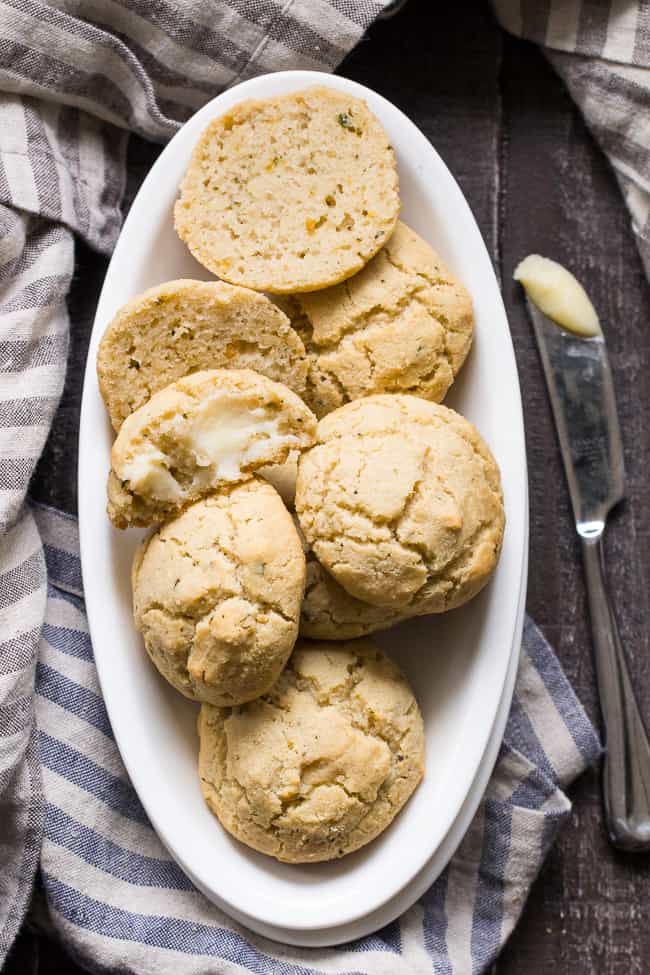 Roasted Butternut Squash with Apples and Bacon {Whole30} via PRM