These delicious and easy paleo desserts are perfect when you're craving something sweet!  These recipes use relatively minimal ingredients and are simple and quick to prep.  All are gluten free, dairy free, refined sugar free, and many are egg free and vegan.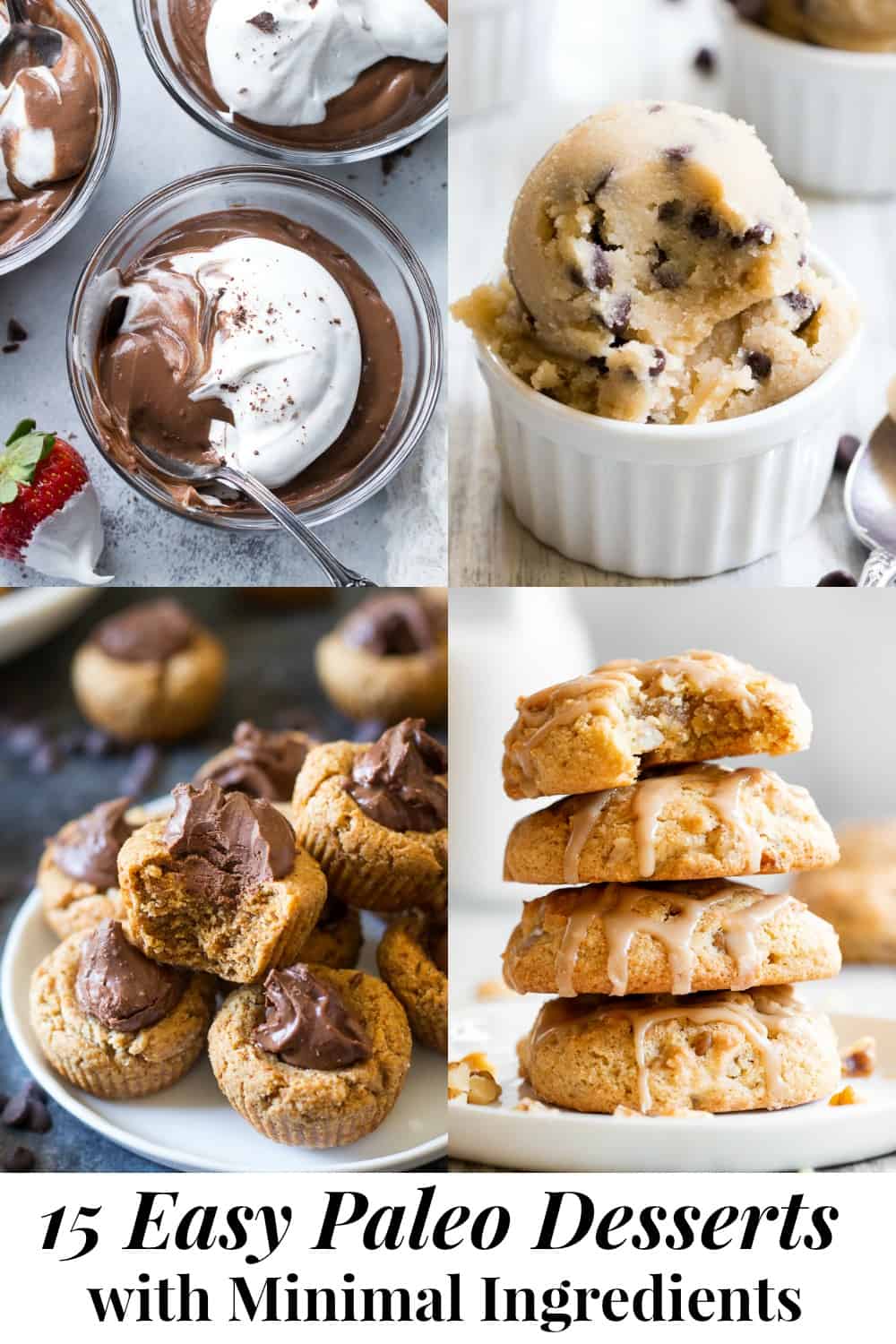 Today is all about simple!  As much as I love a good layer cake, cut out sugar cookie or fancy cheesecake, there are time when I don't have much time (or energy!) and can't run to the store for ingredients.
And I definitely don't want to spend a lot of time in the kitchen prepping, baking, and cleaning up!
Luckily for those times, there are some legit paleo desserts that totally hit the spot yet really don't require a ton of effort.
I rounded up 15 of my favorites here for you!  Most contain pantry items only and a prep time that's just 10-15 minutes.
Some are no-bake, many are egg free and vegan, and a few are also nut free.  I hope your family enjoys these easy paleo dessert recipes as much as mine does!
My (Minimal) Paleo Baking Pantry Staples
Before I dive into the recipes, I'll list the pantry staples I like to have on hand to be ready for baking up my favorite paleo treats.  I like to purchase these on Amazon so I don't have to run around to different stores trying to find the products and brands I need.
You won't need all of these for all the recipes, but it's a good place to start if you want to build a great paleo baking supply.
15 Easy Paleo Desserts with Minimal Ingredients
Easy Chocolate Pudding {Vegan}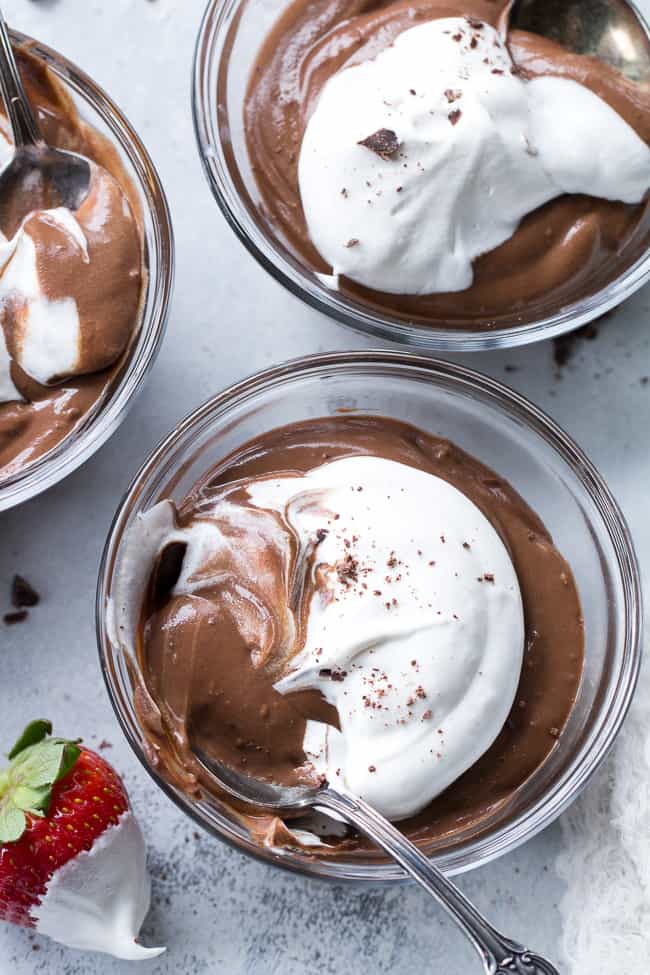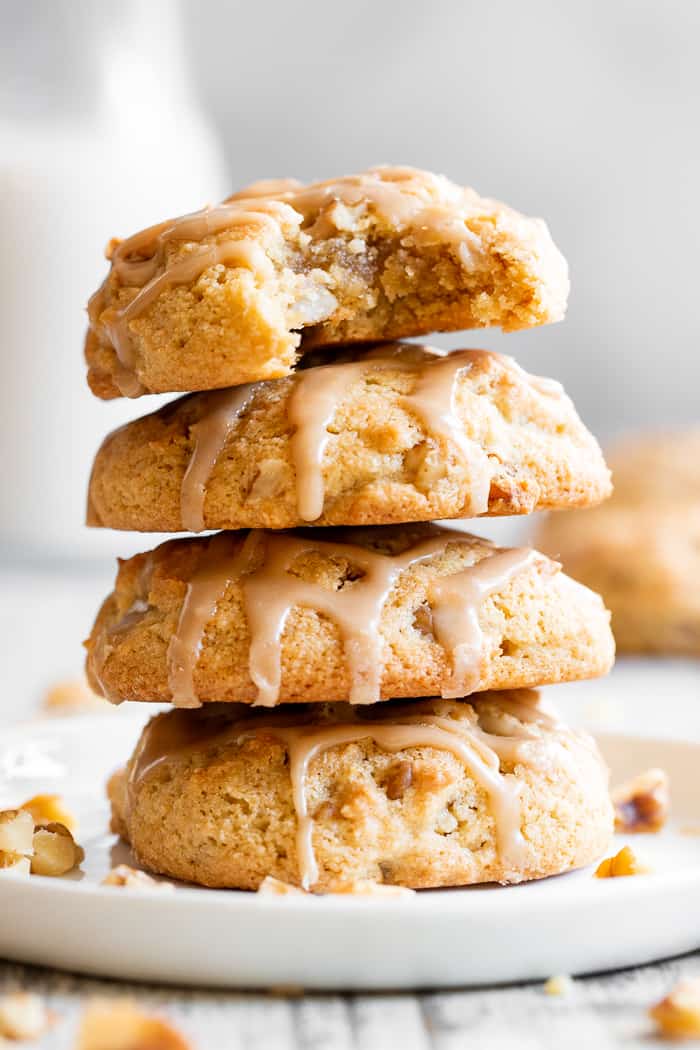 Double Chocolate Banana Bread {Nut Free}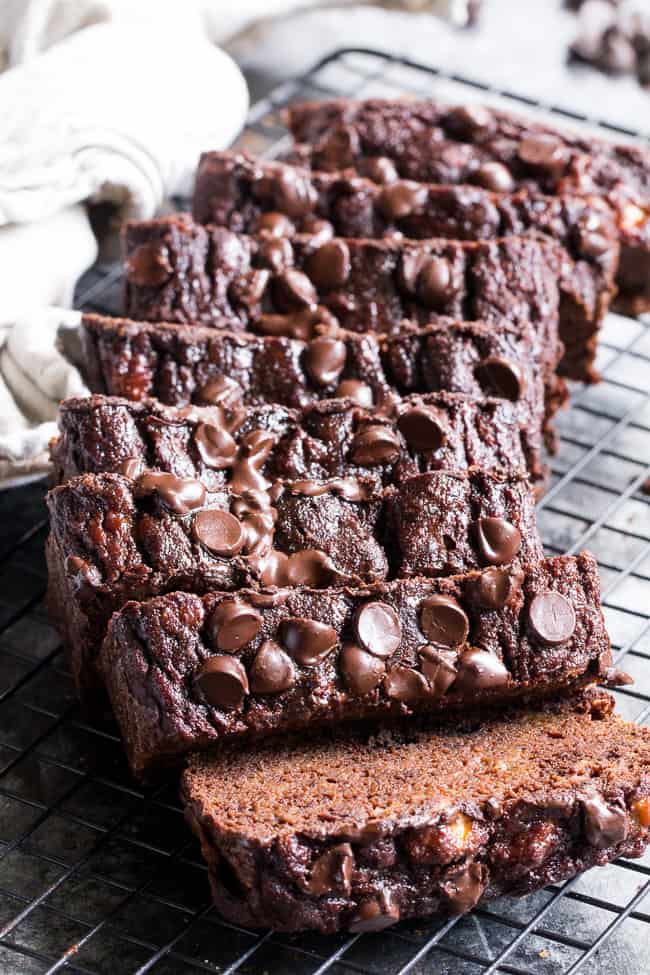 Fudgy Chocolate Chip Blondies {Vegan}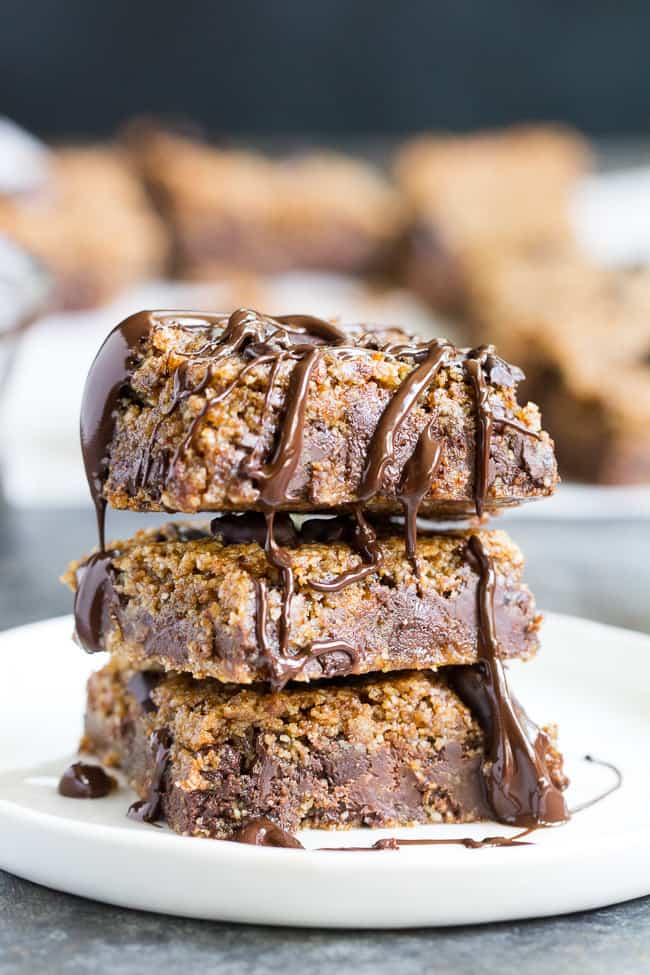 One Bowl Keto Chocolate Chip Cookies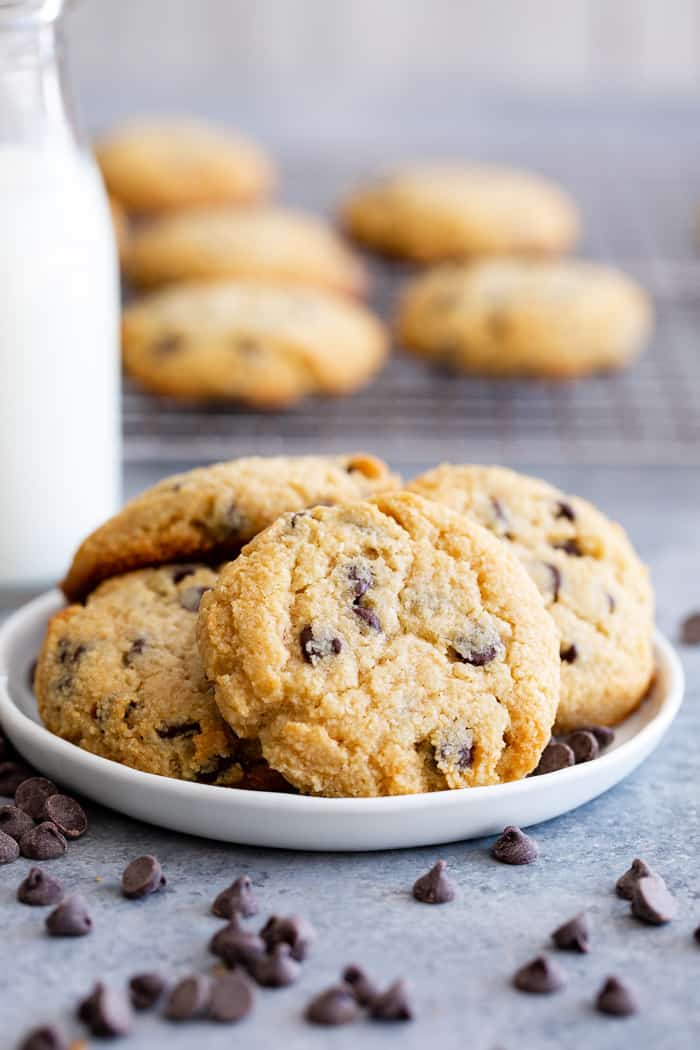 Best Paleo Edible Cookie Dough {No Bake, Vegan}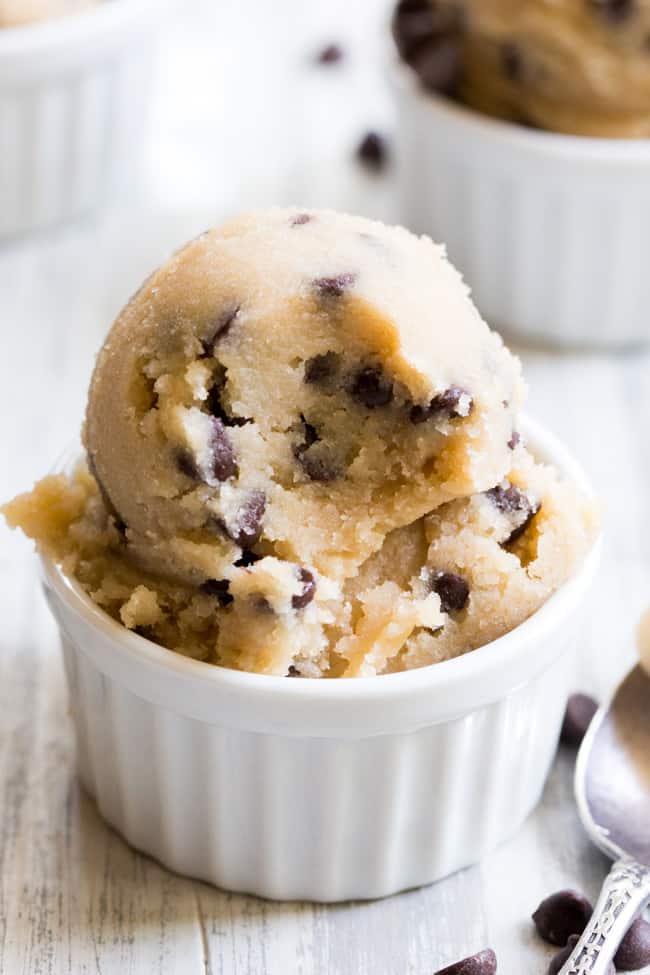 Coconut Flour Chocolate Chip Cookies {Nut Free}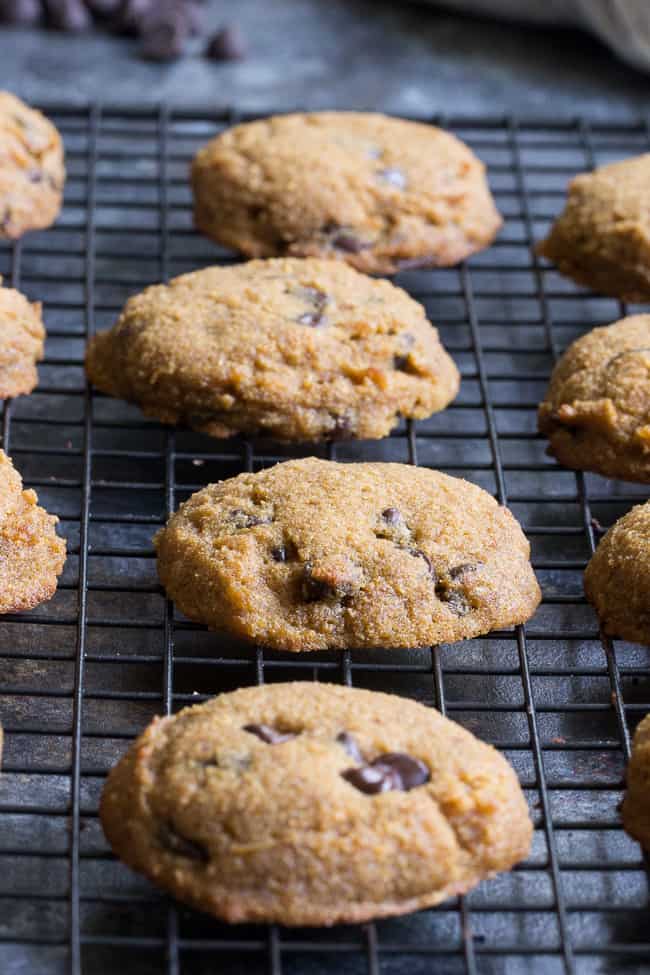 "Oatmeal" Raisin Cookies {Vegan}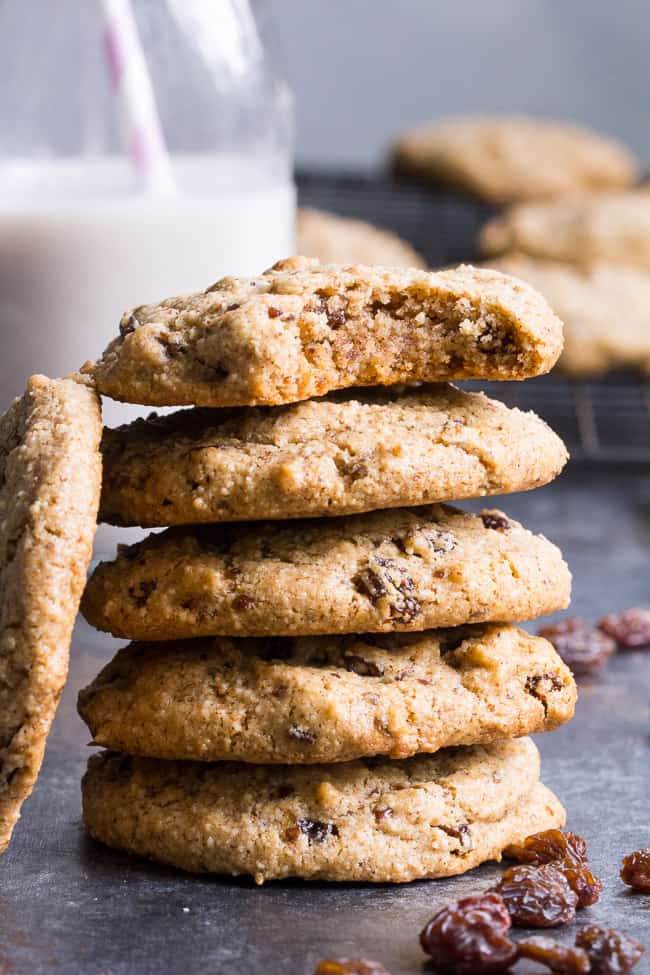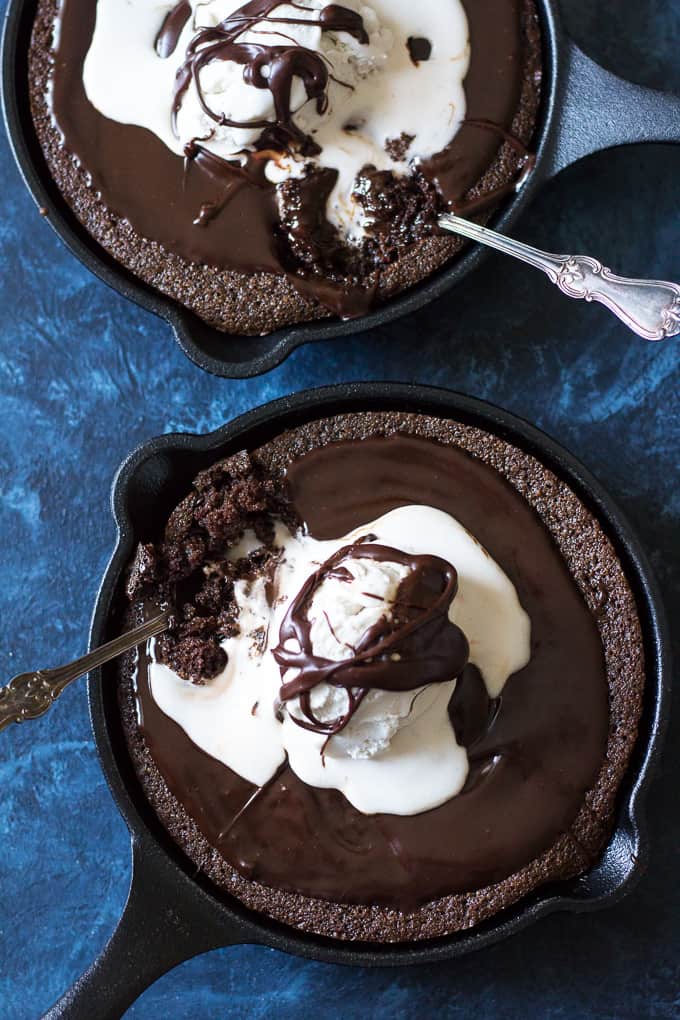 Double Chocolate Tahini Cookies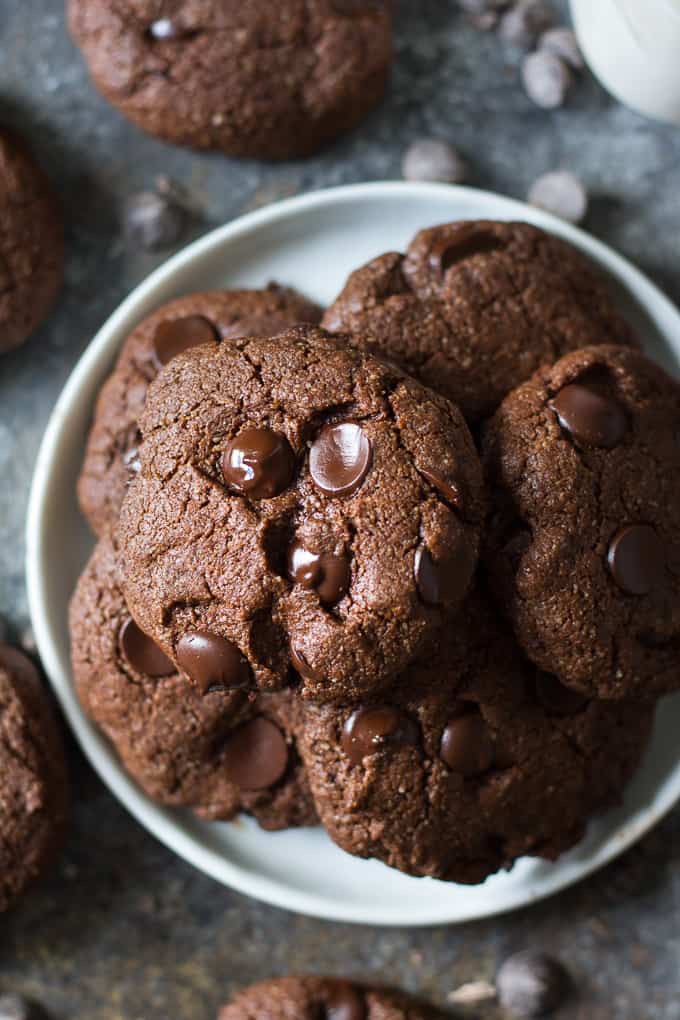 Chocolate Almond Butter Cookie Cups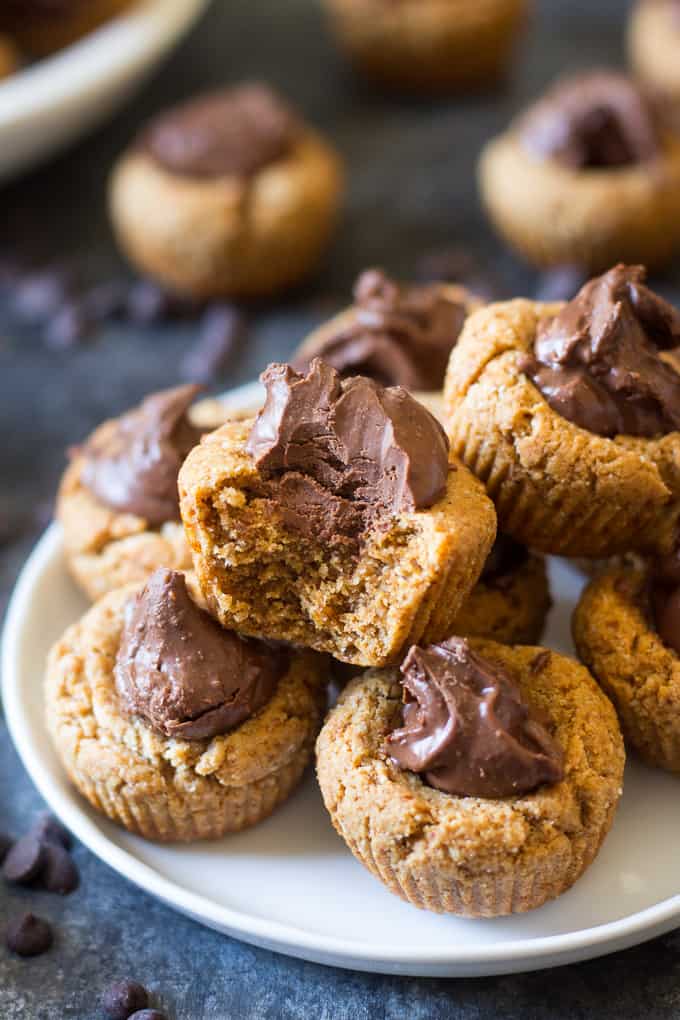 Easy Chocolate Chip Skillet Cookies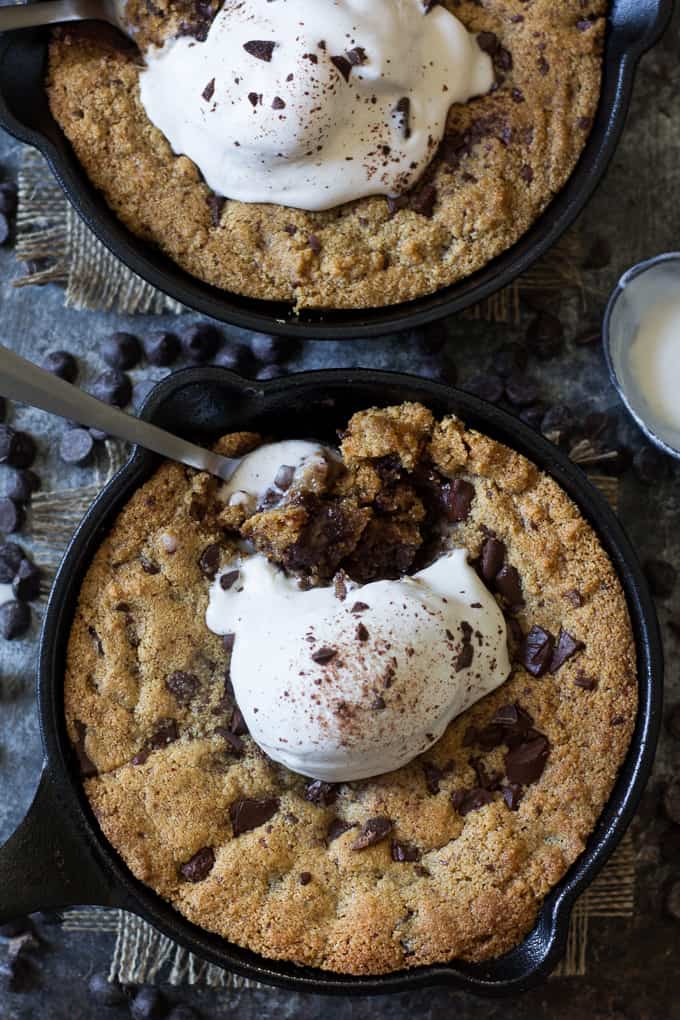 Honey Almond Fudge Cups {No Bake, Egg Free}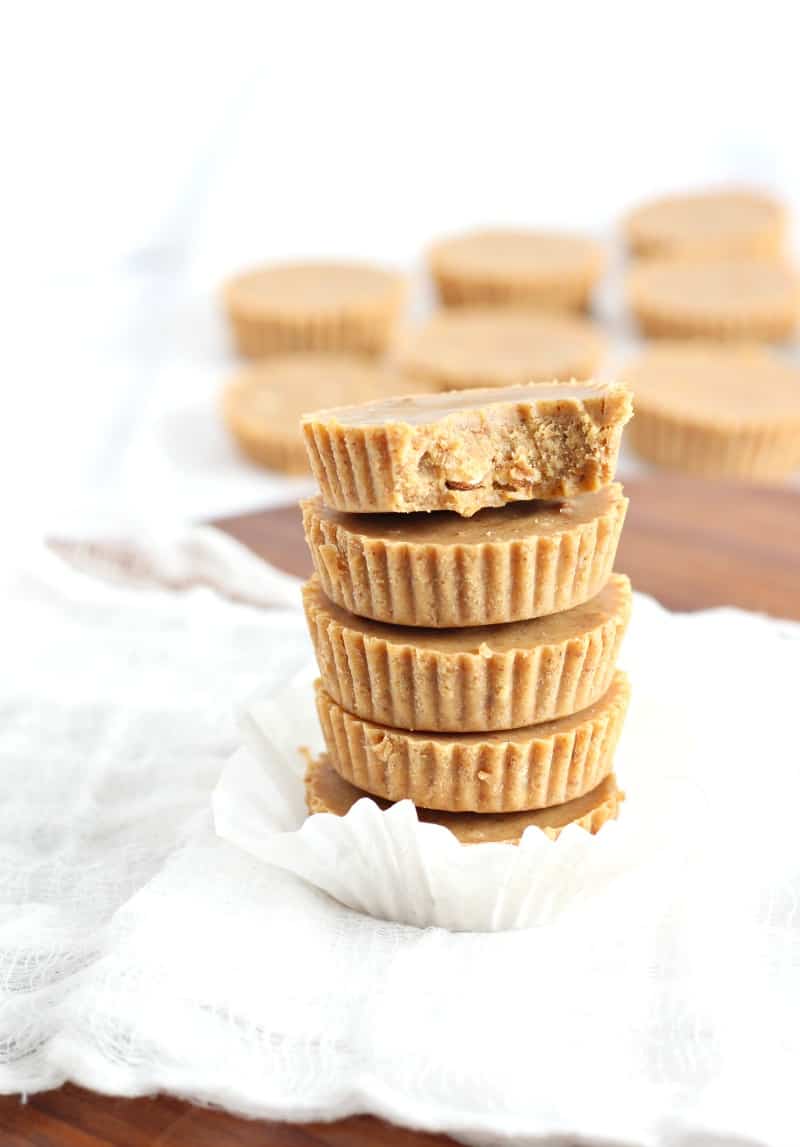 Chewy Chocolate Chip Cranberry Cookies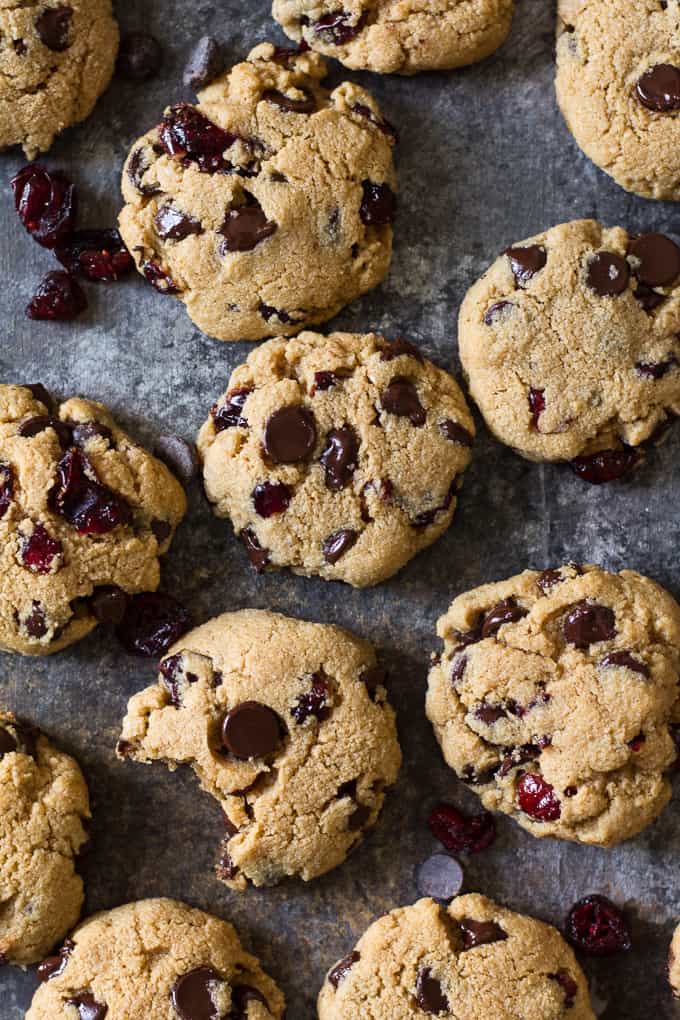 Chocolate Chip Banana Bread Bars