This easy Paleo Chocolate Skillet Cake is super fudgy alone, then topped with hot chocolate fudge and coconut ice cream for a dessert that you won't believe is made with good-for-you ingredients!  Gluten free, grain free, dairy free and kid friendly.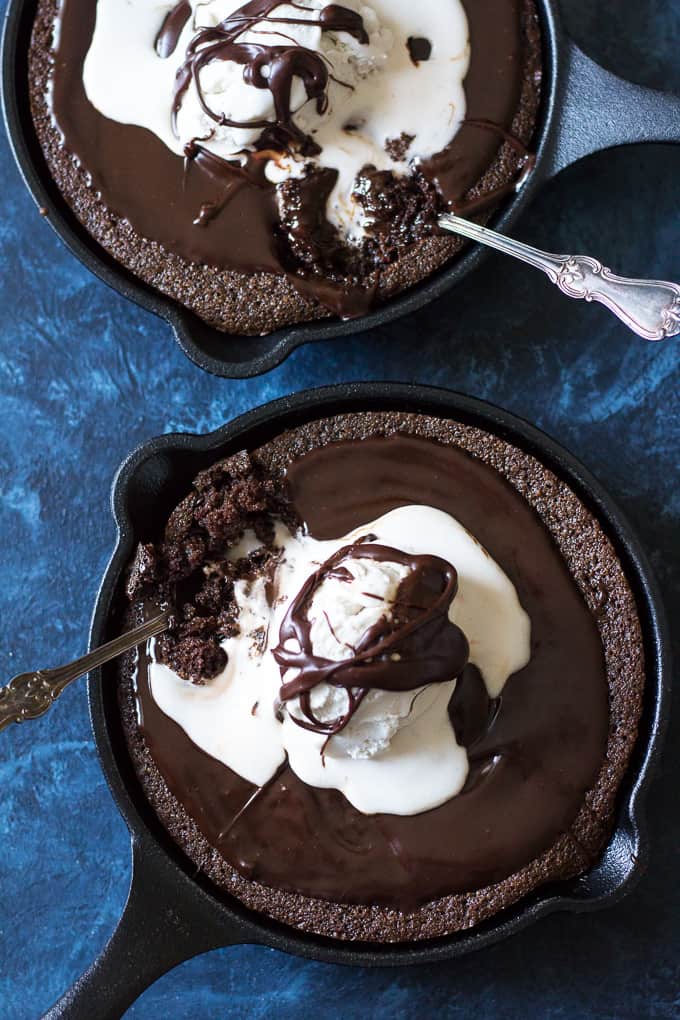 Merry ALMOST CHRISTMAS everyone!  And Happy Hanukkah, too.  This is one of those years where Hanukkah and Christmas fall at the same time, and that makes a still-sort-of-confused-about-which-one-I-celebrate, not-particularly-observant-Jewish-girl like me very happy.
It also happens to work out really well for my kids, since we were away in California for the past week for a very good friend's wedding PLUS Disney, only to come home to double – or even triple presents.  Hanukkah, (some) Christmas, and GRANDPARENTS.
Grandparent presents are in a-whole-'nother category of presents, don't you think?  There are no rules there.  Plus, they just saw two sets of grandparents on our trip, so let's just say they are going into the holidays already pretty spoiled.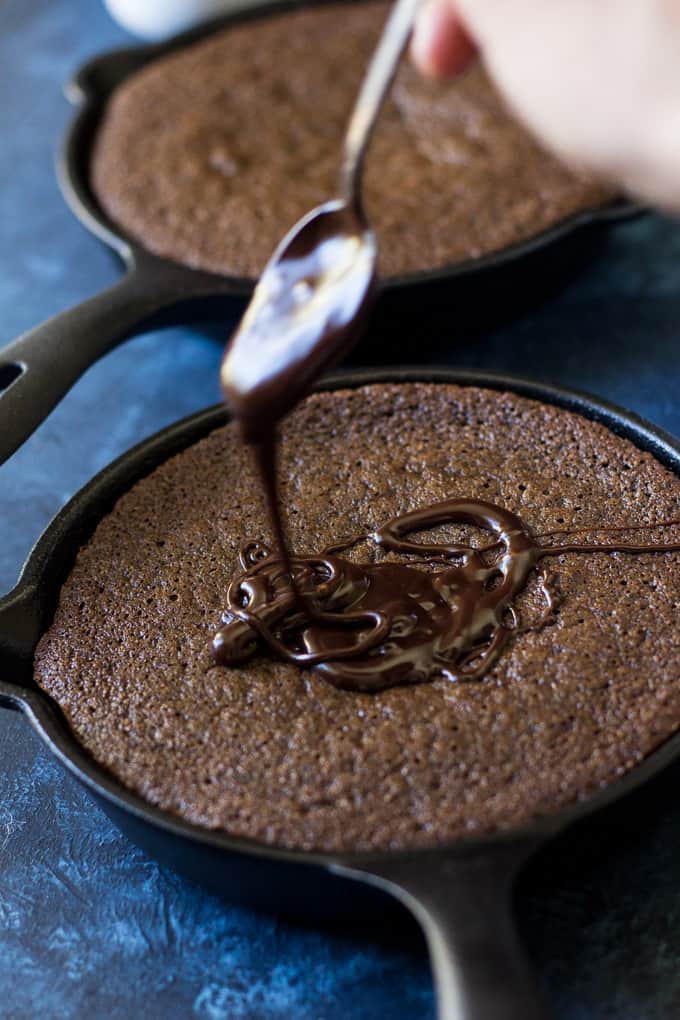 I am no grandma yet, but, because I love you guys (and I love chocolate – not gonna lie) I am here today on Christmas eve/ first night of Hanukkah, to spoil you all with this extraordinarily fudgy (even without the fudge topping!) chocolate skillet cake.  Because WE ALL DESERVE IT!
Plus, I thought you might need an extra special, seriously easy dessert to make JUST BECAUSE.  Even if you're reading this in the future and there are no holidays in sight, trust me – this chocolate skillet cake is for you, and YES, it's the right time to make it.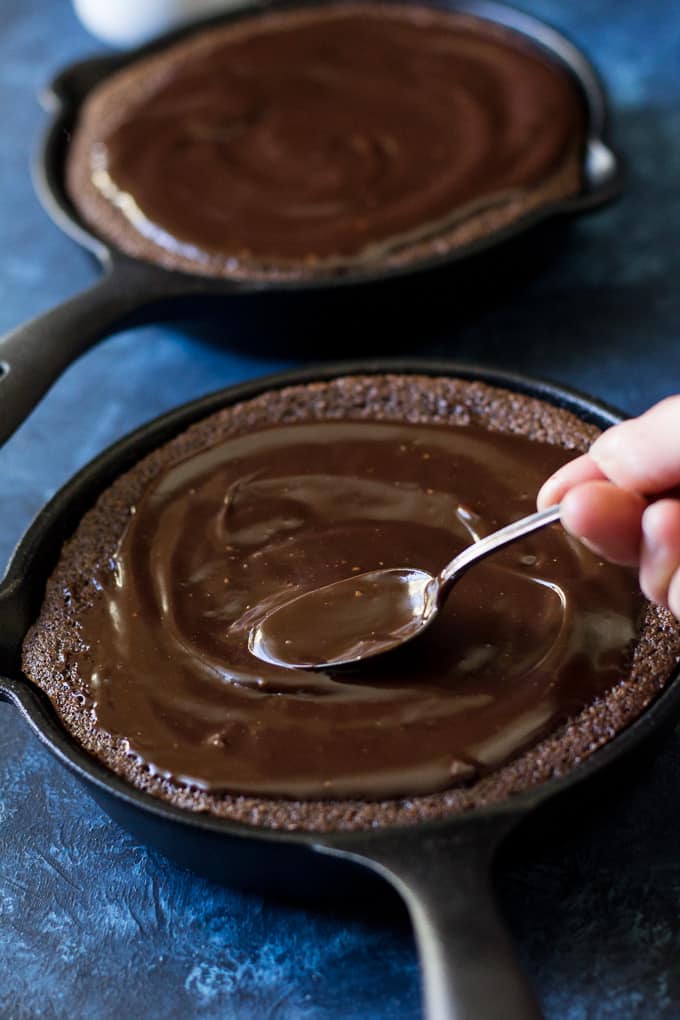 I started with a fudgy, almost brownie like cake.  Yes, it's Paleo and it's actually healthy but no, you can't tell it is.  Because that wasn't enough for me, I topped it right out of the oven with the easiest 2-ingredient hot fudge you could imagine.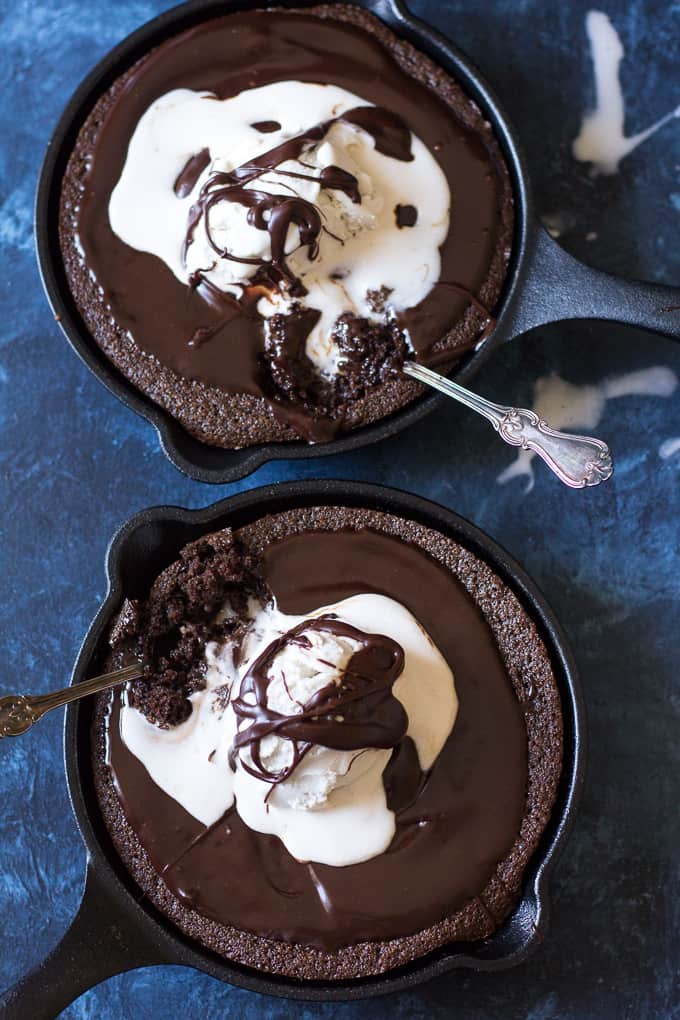 Then, because I'm an ice-cream-4-life kinda girl, I topped it with my favorite (as of recently) coconut vanilla ice cream.  The link I provided to the ice cream is Amazon Fresh, but I buy it at my very local, not-fancy grocery store – where I actually buy 90% of the ingredients I use for my recipes.  I love how times have changed!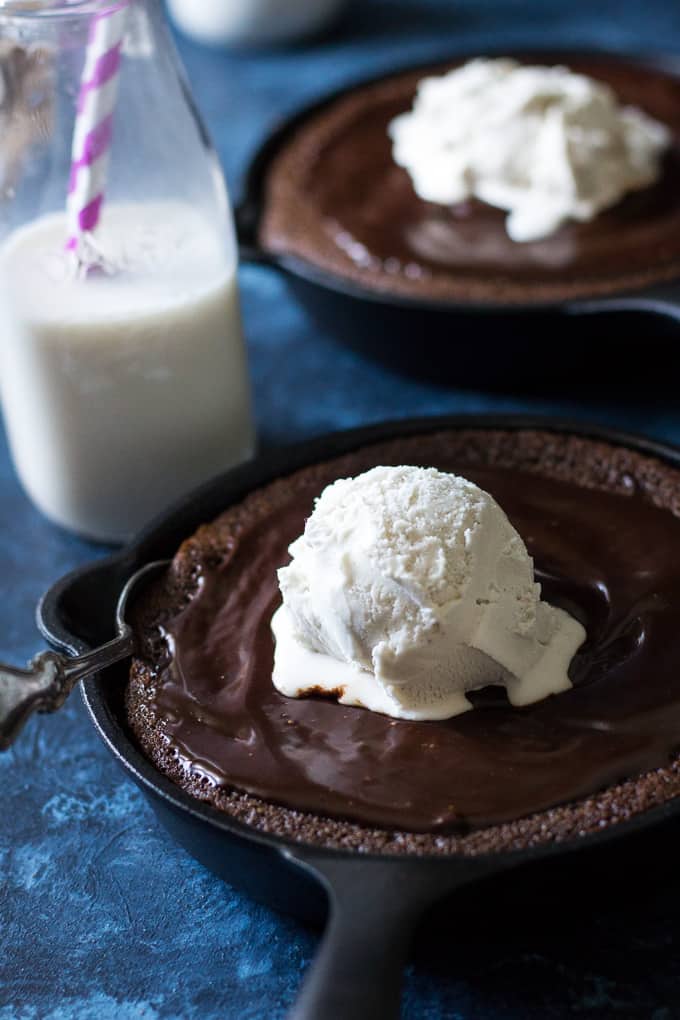 I decided to make this cake in my cute little 6.5″ cast iron skillets, but it will also work perfectly in a 10″ skillet or a 10″ cake pan if you don't have the skillets.  Baking time will vary anywhere from 20-30 minutes, so just keep your eye on the center to make sure it's set.  This happens to be an extremely forgiving recipe, so I have no doubt you'll love it no matter what.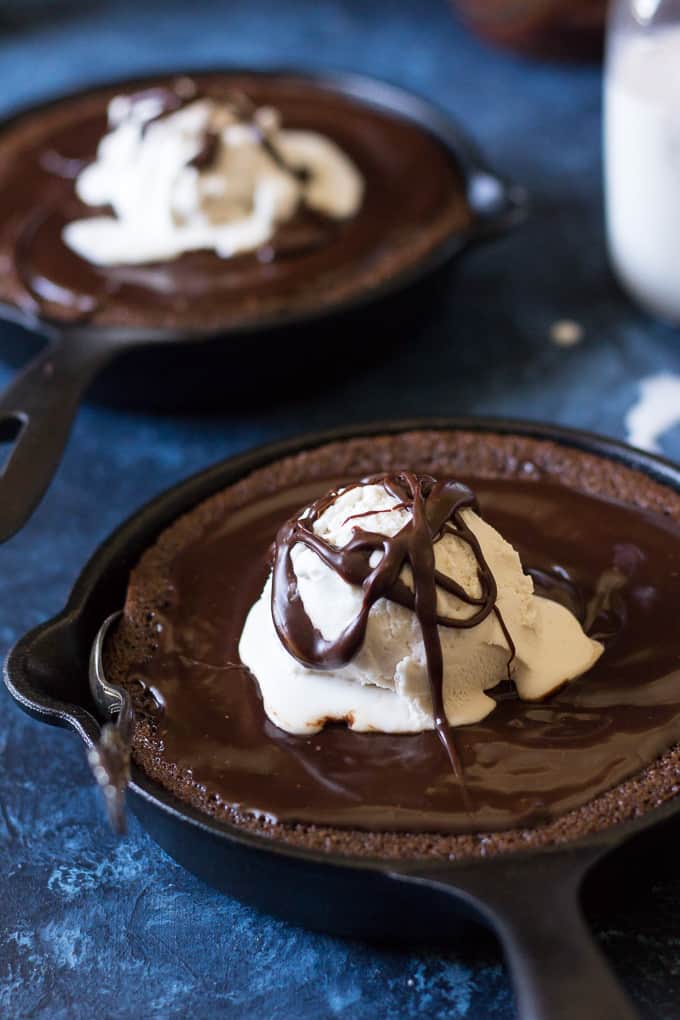 The one caveat I have for this recipe is not to add the ice cream until you're ready to serve/devour, since although it's yummy, puddles of melted ice cream might not be the direction you want to go here.  Okay, maybe I take that back – I don't think there's anything you can do here that you'll regret – apart from eating the entire thing yourself.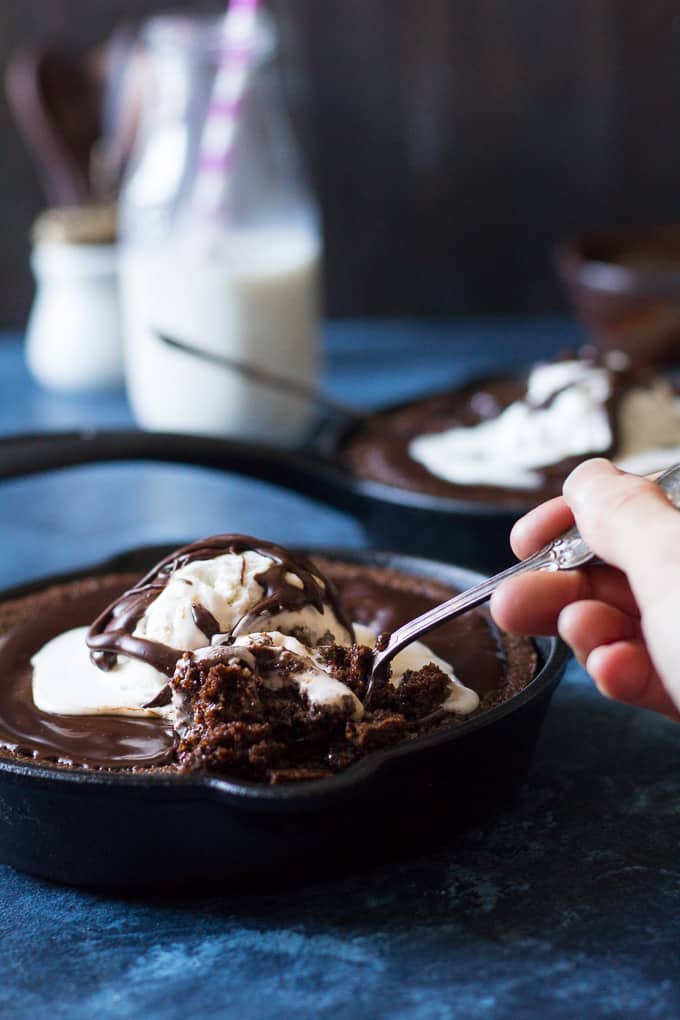 Since this cake is very fudgy, it's not one to "slice" for serving, it's more like a skillet sundae, if you will, as long as it's served warm.  If you refrigerate prior to serving, it will take on a firmer, brownie-like texture that's great for slicing.   You can always refrigerate and then gently reheat right in the skillet to get that melty, just-baked texture back.
Are you guys ready to bake?!  YES!! Let's go!  Let me know what you think 🙂
Fudgy Paleo Chocolate Skillet Cake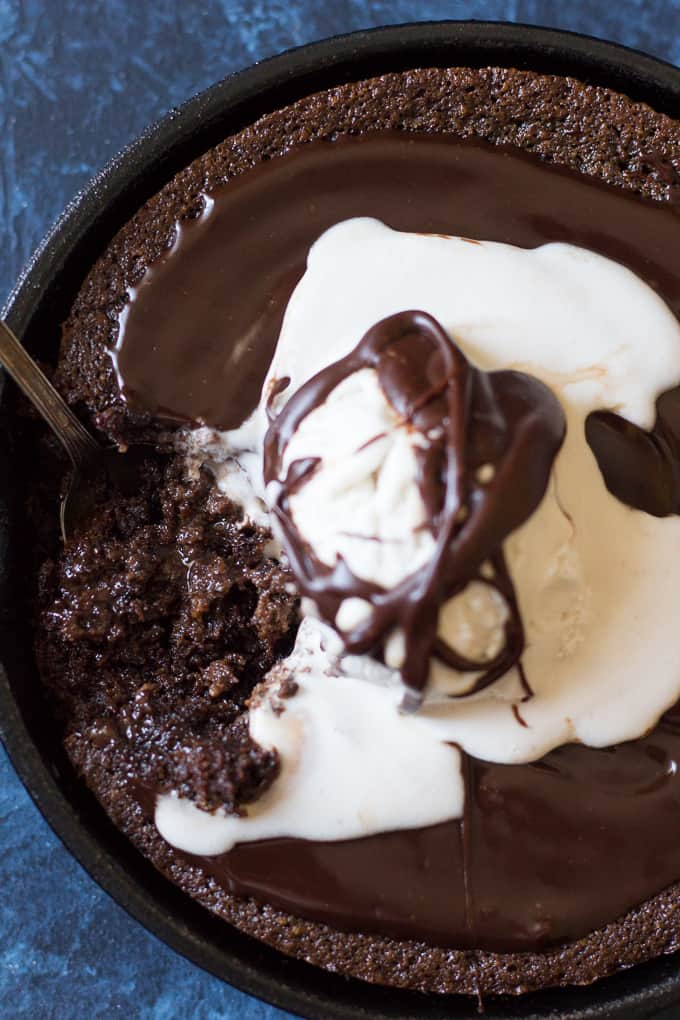 Fudgy Paleo Chocolate Skillet Cake
This easy Paleo Chocolate Skillet Cake is super fudgy alone, then topped with hot chocolate fudge and coconut ice cream for a dessert that you won't believe is made with good-for-you ingredients! Gluten free, grain free, dairy free and kid friendly.
Prep Time: 10 minutes
Cook Time: 25 minutes
Total Time: 35 minutes
Course: Dessert
Cuisine: Paleo
Servings: 10 servings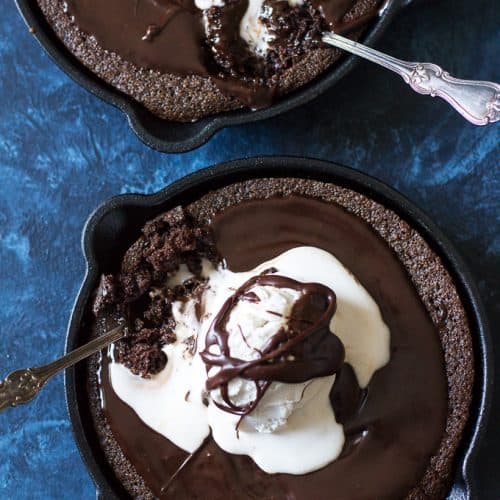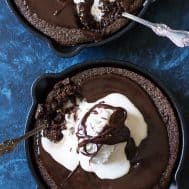 Ingredients
For the fudge topping (optional)*
Instructions
In a large bowl, beat the eggs with a

hand mixer

(or whisk well by hand), then add the coconut sugar, vanilla extract and coconut oil and beat well.

In a separate bowl, combine the almond flour, cocoa powder or cacao, baking soda and salt. Add the dry mixture to the wet and mix well until smooth.

Spread the batter out evenly in the skillet or skillets** and bake in the preheated oven for 20-25 minutes, or until the center is just set. The baking time will vary a bit based on which skillet you use, so check beginning at 20 minutes for the center to set (no more jiggle)

While the cake bakes, make the fudge topping. In a small saucepan over very low heat, combine the chocolate chips/morsels and coconut milk and melt, stirring, until smooth and shiny, then remove from heat.

Allow the cake to cool in the skillets for about 5-10 minutes, then spread the fudge topping evenly over the cake(s). To serve, top with a scoop of coconut vanilla ice cream and more fudge topping if desired.

Store leftovers in the refrigerator (without the ice cream) for up to 4 days. Enjoy!
Recipe Notes
**If using two skillets, divide the batter evenly between the two
Nutrition
Calories: 309kcal
Carbohydrates: 23g
Protein: 6g
Fat: 23g
Saturated Fat: 15g
Cholesterol: 49mg
Sodium: 121mg
Potassium: 179mg
Fiber: 3g
Sugar: 13g
Vitamin A: 70IU
Calcium: 77mg
Iron: 1.6mg
What I Used to Make My Fudgy Paleo Chocolate Skillet Cake:
Want more easy and delicious Paleo Chocolate Desserts?  Try one of these!
Triple Layer Chocolate Macaroon Cake
Fudgy Triple Chocolate Sweet Potato Brownies
Chocolate Chip Skillet Cookies
Chewy Double Chocolate Tahini Cookies
Tell Me!
Do you ever bake in cast iron skillets?
Where do you buy the majority of your groceries?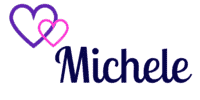 Note: This post contains Amazon affiliate links. This means that if you click on a link and make a purchase, I will receive a small commission at no cost to you. Thank you for supporting Paleo Running Momma!