These Crispy Paleo Chicken Nuggets are the perfect healthy answer to that crispy chicken craving we all get!  With a savory seasoned almond flour coating, these chicken nuggets are cooked in ghee, making them Whole30 friendly, paleo, dairy free, gluten free, and totally yummy.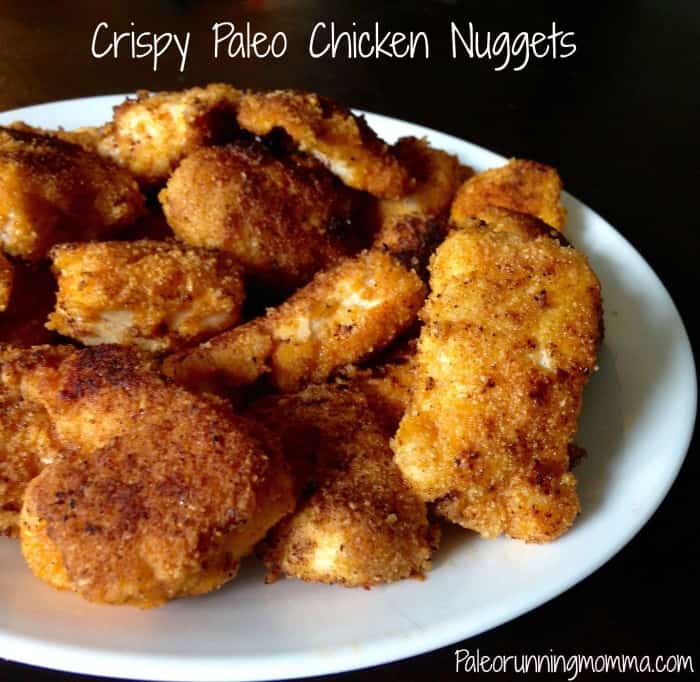 Even now that my kids (and Adam) have been eating mostly paleo at home for over a year, when I ask them for dinner ideas they'll still come back with things like "baked mac and cheese" "chicken parm" "pizza" "baked ziti" and "chicken nuggets."  I think they all figure that since I can make a paleo version of a lot of old favorites, that I can make anything paleo.  As in say a blessing and BAM, paleo mac and cheese.  And yes, I realize that there are people that DO make all these things paleo (I hang around Pinterest now after all), but realistically on a weeknight making these a paleo pizza worth eating would be quite the stretch. Remember my Taco Salad from Tuesday?  Easy is the rule lately.
Truth is, I'm pretty certain they'd want no part of ACTUAL paleo mac and cheese, like with cauliflower or something. Not bashing it for anyone, but I know my family and they would not stand for it.  Gluten free we could all handle I think, but that's for another day and now I'm off topic.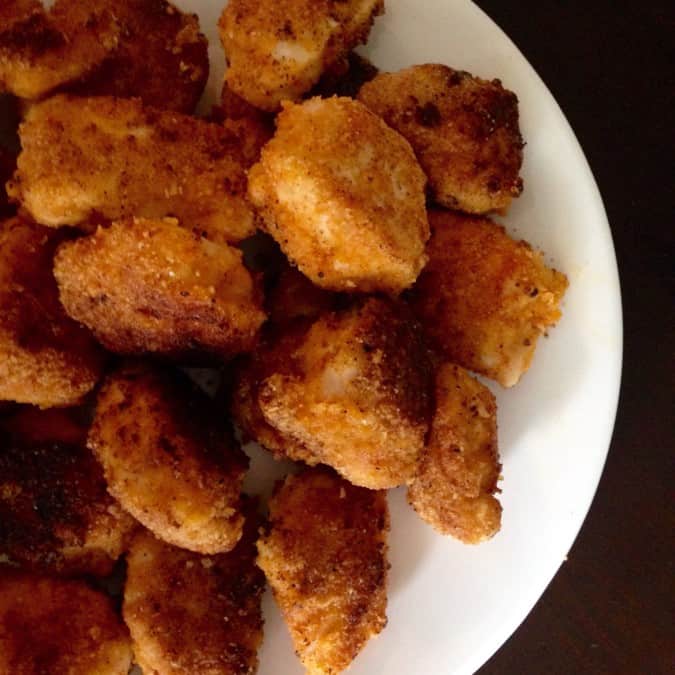 The chicken nuggets I knew I could pull off though.  If I've made crispy paleo breaded chicken before, I can certainly make it in nugget form.  I wanted to simplify it though to the best of my ability, and with this recipe it all came together.  While it does get messy, there are only a few ingredients and a simple method – the same that many people use to make breaded chicken cutlets.  I whipped these up for lunch while my girls were home last week in under 20 minutes and we all absolutely loved them!
Are you wondering where the dip is?  Who eats chicken nuggets without dip?  Luckily I already have 2 of my personal favorite dip recipes already on the blog: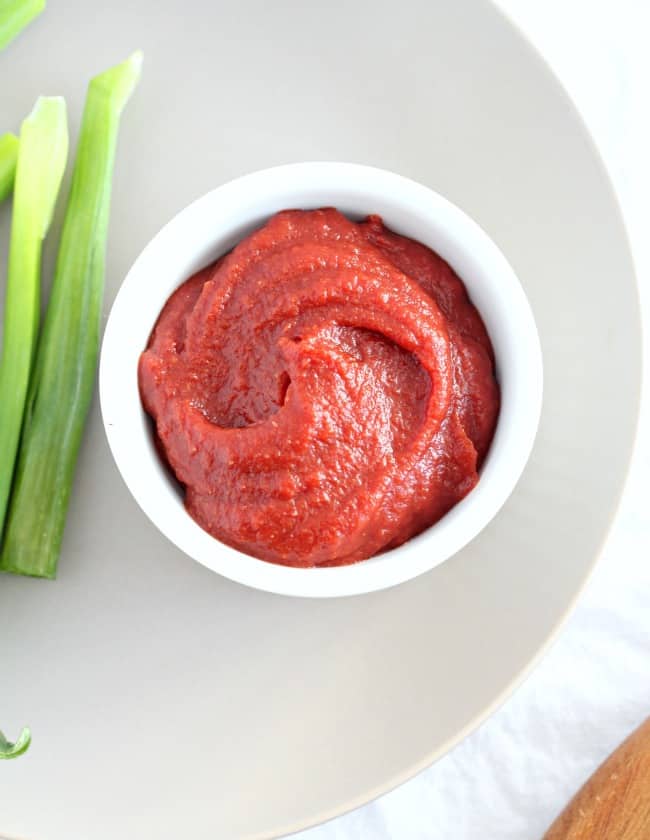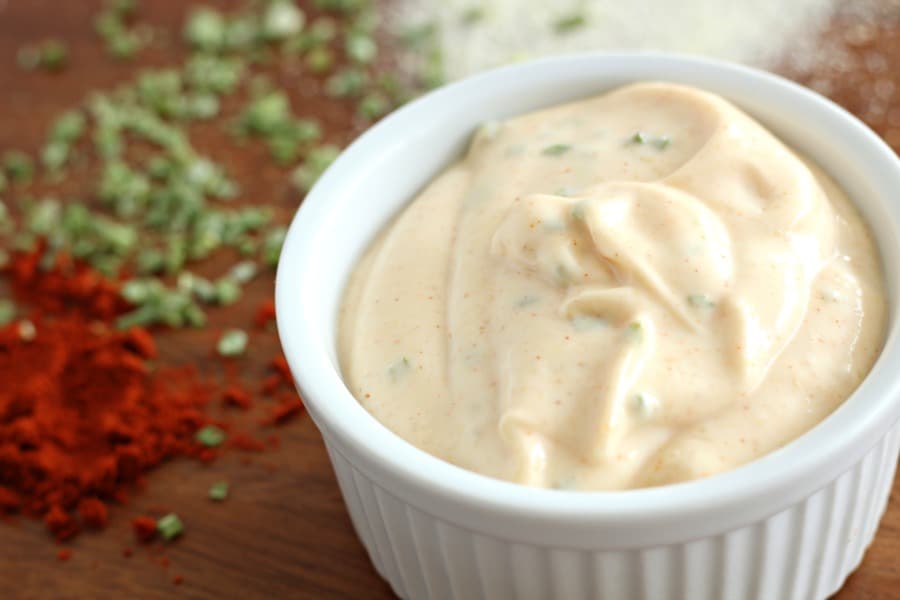 The third (honey mustard!) which I actually THOUGHT was on the blog but is not, will be posted soon!  I was 95% certain I had a honey mustard recipe on here but that is likely just me losing my mind again.  For now, we'll move on to the chicken nugget recipe!  It's so good even on it's own that I promise you won't miss the honey mustard!
*Updated honey mustard recipe here!
Crispy Paleo Chicken Nuggets
Crispy paleo chicken nuggets dredged in egg and seasoned almond flour that will rival any chicken nugget eaten before!
Prep Time: 10 minutes
Cook Time: 10 minutes
Total Time: 20 minutes
Course: Chicken
Cuisine: Paleo
Servings: 4 servings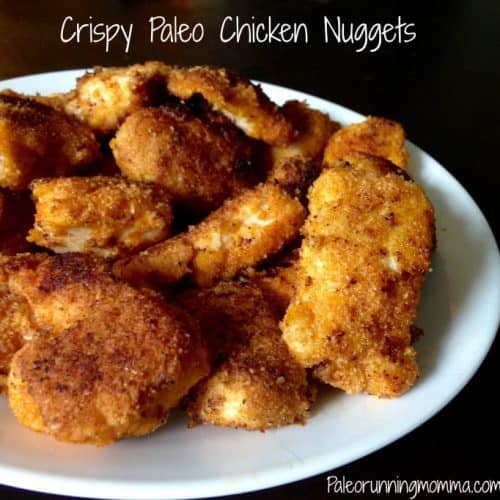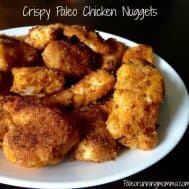 Instructions
First, cut the chicken tenderloins into 1-2 inch bites sized pieces and set aside

In a shallow dish, combine the almond flour, salt, smoked paprika, onion powder, and black pepper and mix well to combine the flavors

In another shallow dish, whisk the egg. Heat a large cast iron pan over medium heat and add the coconut oil or ghee. Before adding the chicken, make sure the oil is hot enough by dropping a bit of almond flour in the pan to see if it sizzles.

Since the chicken bites are small, you dredge several at a time and it will come out fine. Take the chicken and first coat in egg, then coat with almond flour mixture shaking off extra. Immediately add to the hot pan.

Let the chicken cook about 2-4 minutes on each side, or until just cooked through. You will have to fry in 2 batches most likely. Adjust the heat to avoid burning the outside and add more cooking fat to the pan if you need to for the second batch.

Transfer to a paper towel lined dish to drain excess oil, then serve hot! Enjoy!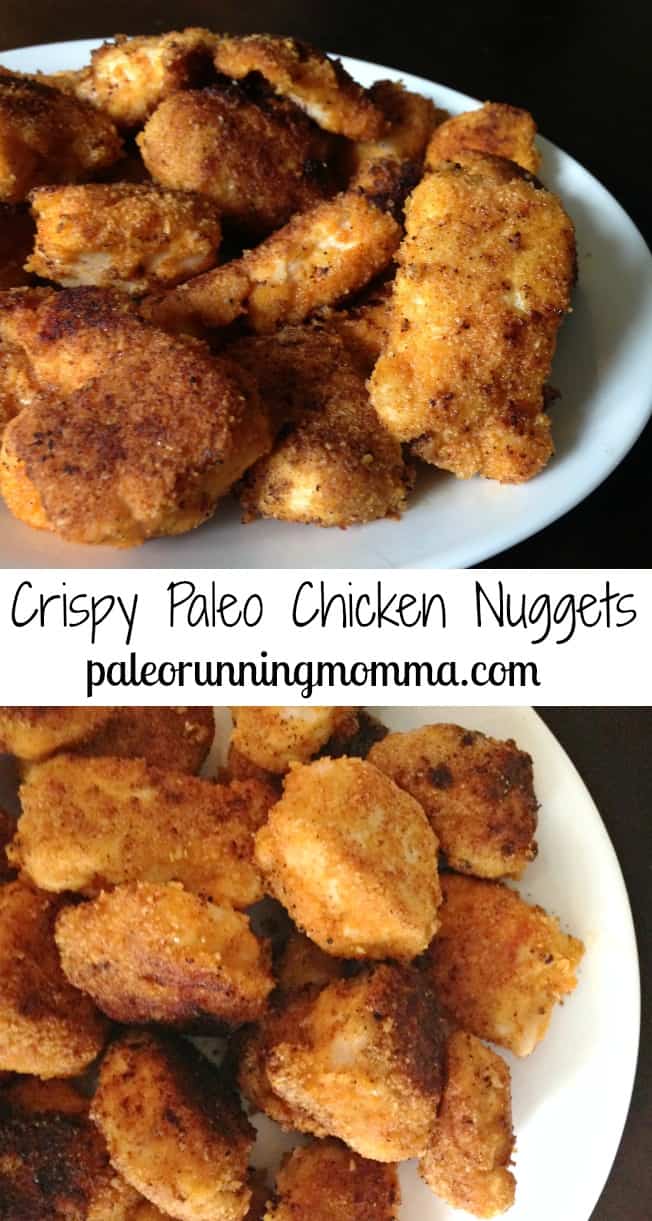 In case you're wondering what side dishes to serve these with, check some of these out!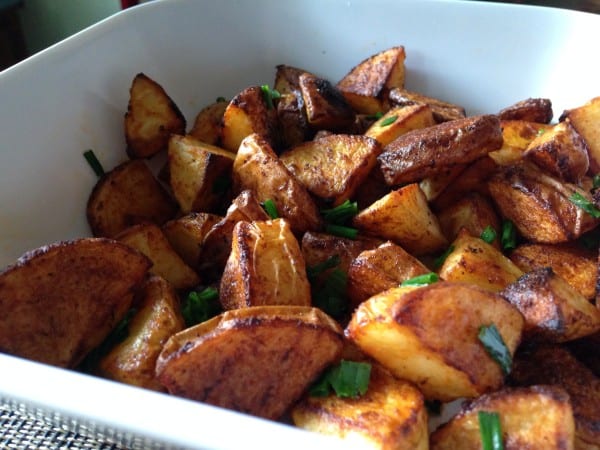 Chipotle Chive Roasted Potatoes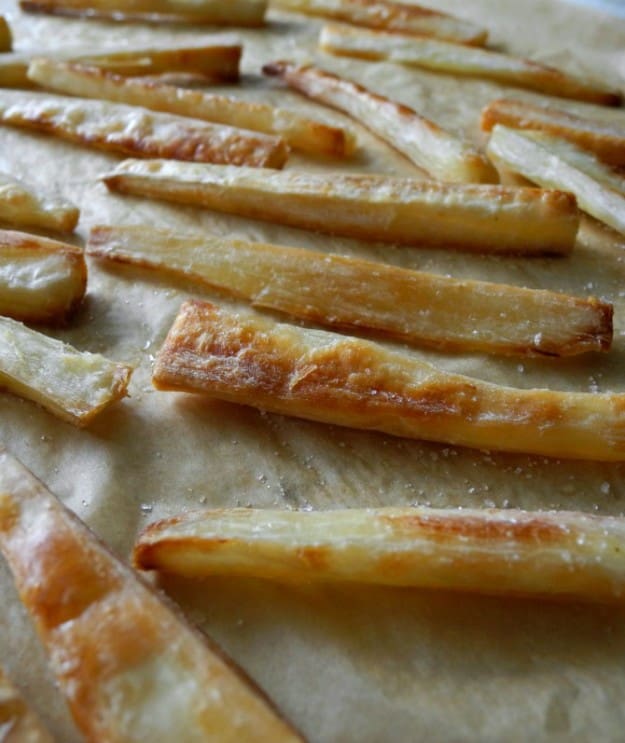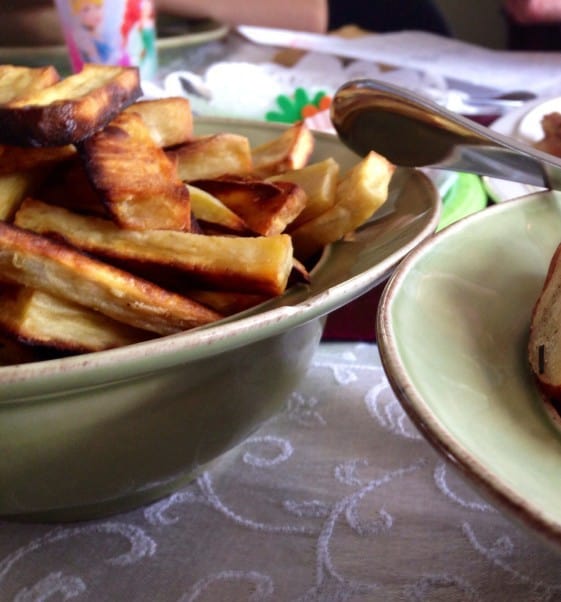 Roasted Japanese Sweet Potato Fries
Given the choice – chicken nuggets or cheeseburger? Always cheeseburger for me.
Honey mustard or ranch?  This is tough, but I think ranch.  
Ketchup or barbeque sauce?  Ketchup, I'm not a huge barbeque sauce fan.
Have a great weekend!