These 25 Paleo Christmas Cookies will make your holiday season a whole lot merrier!  From  snickerdoodles, to double chocolate chip mint, to classic cutout sugar cookies and more, there's something for everyone in this roundup.  All cookies are gluten-free, grain free, dairy-free and soy free with many vegan options as well.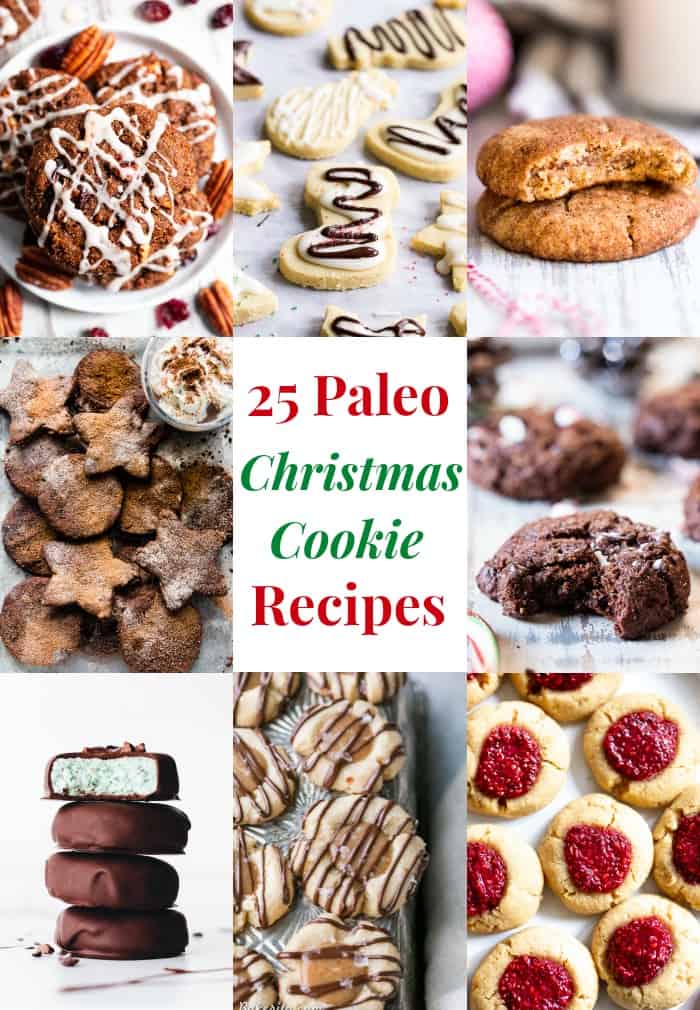 Bring on all the holiday baking!  With this roundup of paleo Christmas cookies you'll be 100% ready to make healthier versions of your favorites.
For some people the holidays mean relaxing their diets (food freedom) and obviously that's completely fine.  But if you're one who just feels BETTER eating grain free, or you have a legitimate allergy or intolerance that doesn't allow for leeway, these Christmas cookies are for you.
In truth, many of these cookies are so flipping delicious that no one would ever guess they're the slightest bit better for you than the "real deal."  In fact to me – these cookies ARE the real deal!
With classic favorites like thumbprints, sugar cookies, snickerdoodles, and gingerbread cookies, plus a few fun twists like Mexican Hot Chocolate Sugar cookies, you're in for a fun ride.  A ride through a winter wonderland of the best paleo Christmas Cookies that you need to bake, like right now.
So, I think it's probably time to just dig in and get BAKING!  Are you ready?!  Let's go!
25 Paleo Christmas Cookies
Big Chewy Paleo Gingerbread Cookies via PRM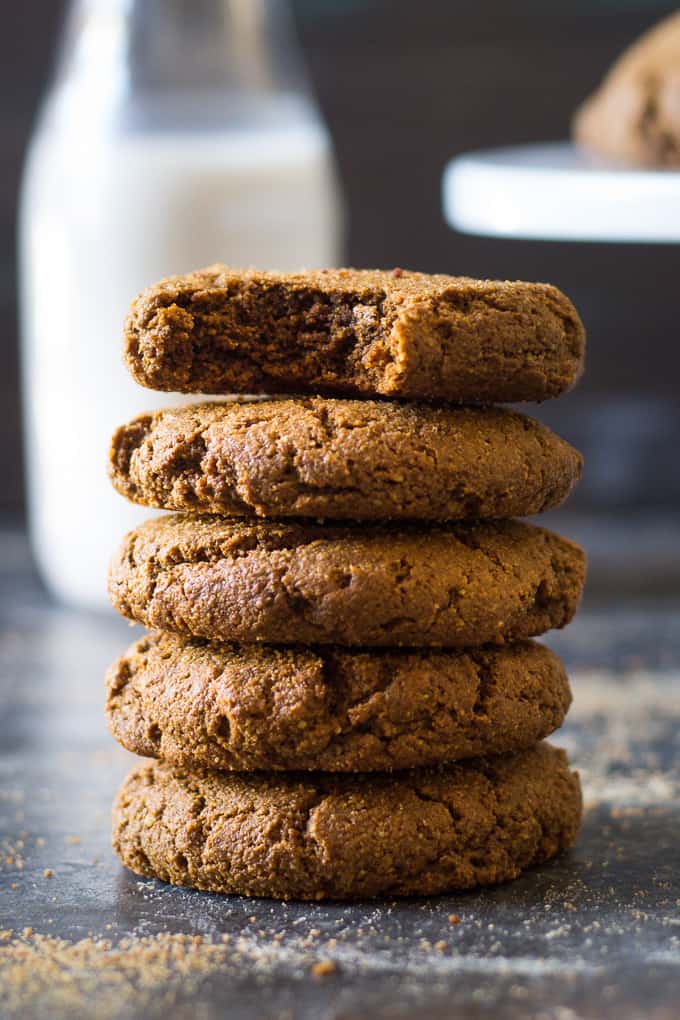 Paleo Maple Walnut Cookies via Physical Kitchness
Chai Spiced Cookies via Texanerin Baking
Paleo Healthy Gingerbread Cookies via Food Faith Fitness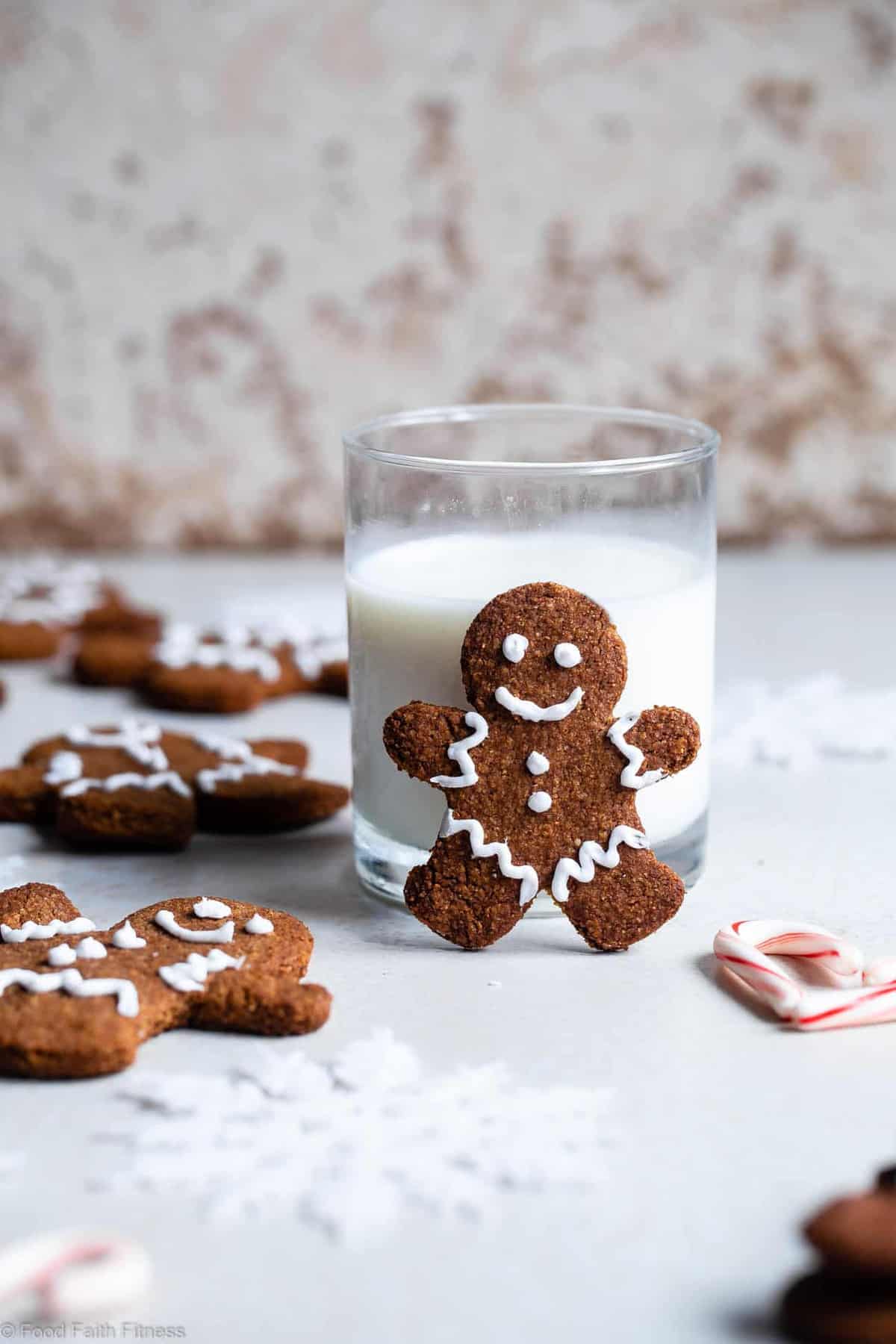 Perfect Paleo Cut-Out Sugar Cookies via PRM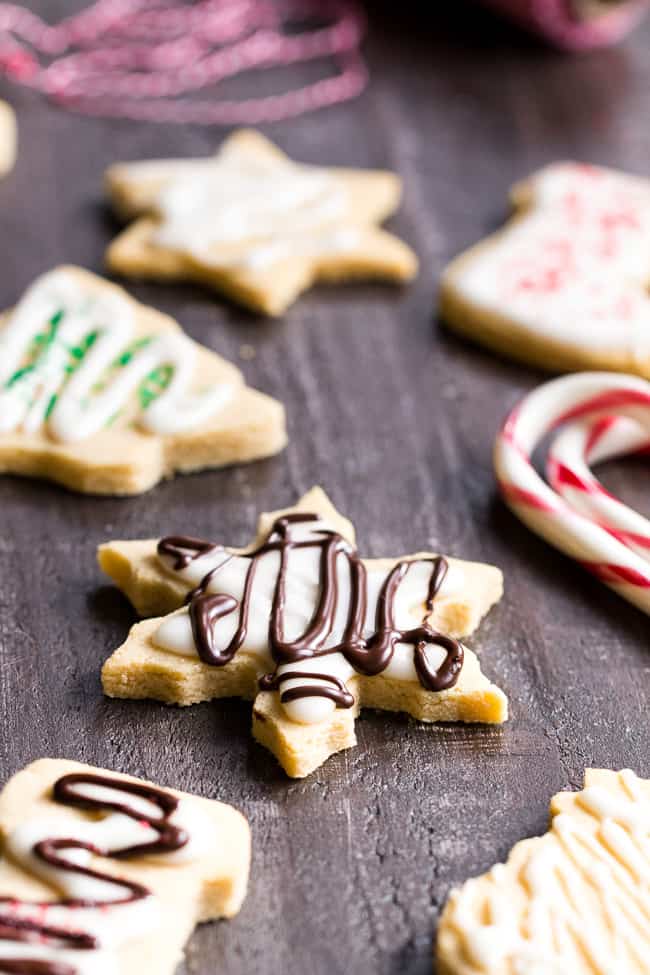 Mexican Hot Chocolate Sugar Cookies via Cotter Crunch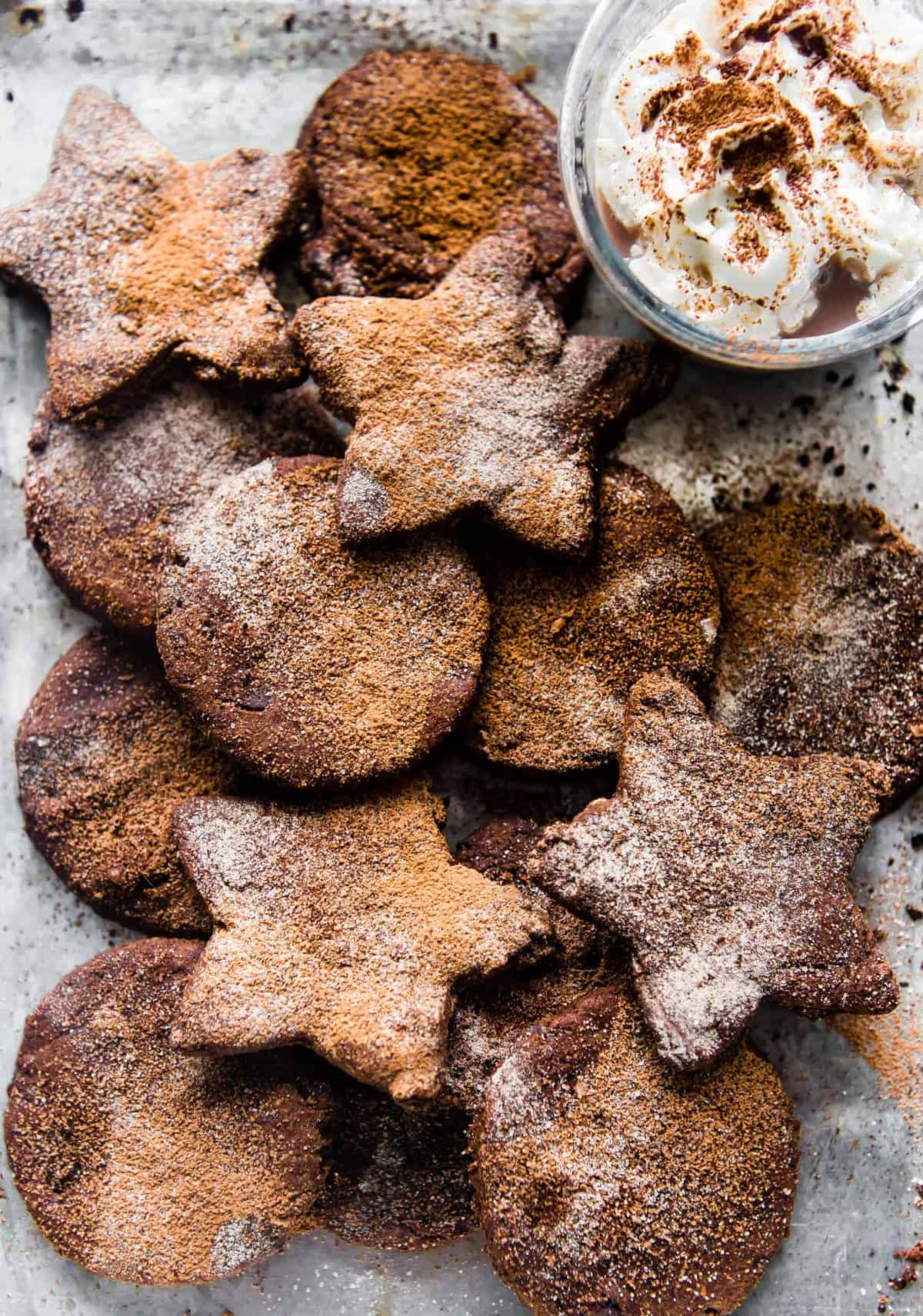 Paleo Pumpkin Molasses Cookies via Wholesomelicious
Double Chocolate Mint Cookies {Vegan} via PRM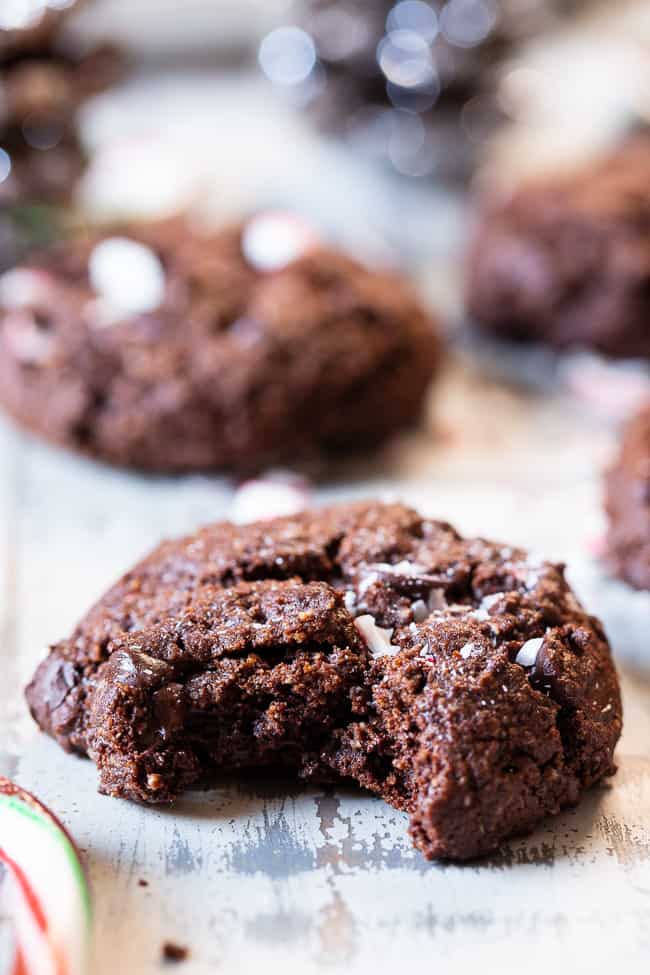 Pecan Pie Paleo Cookies via Food Faith Fitness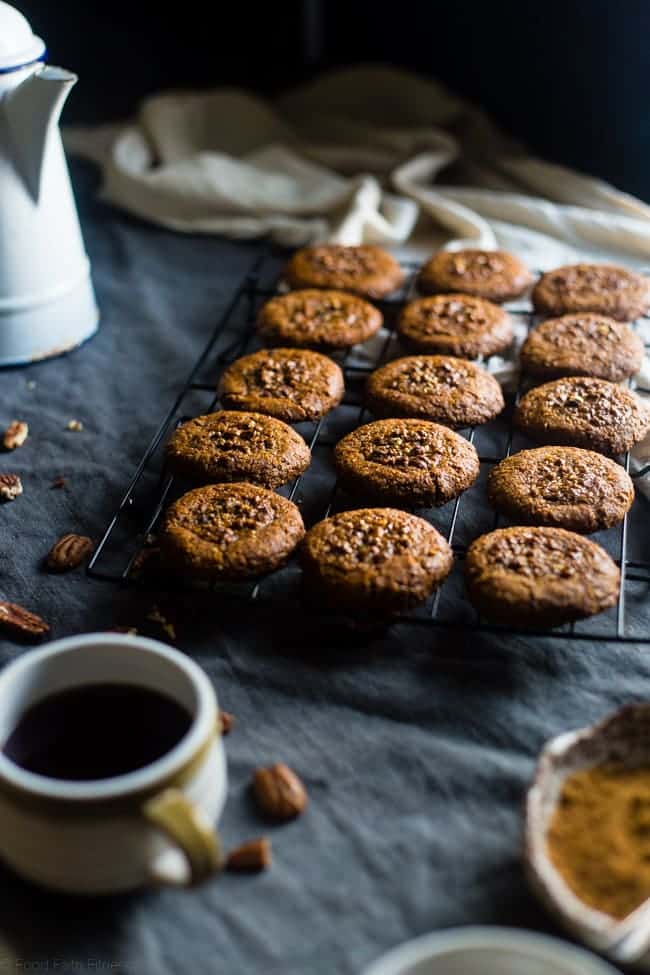 Raspberry Thumbprint Cookies via PRM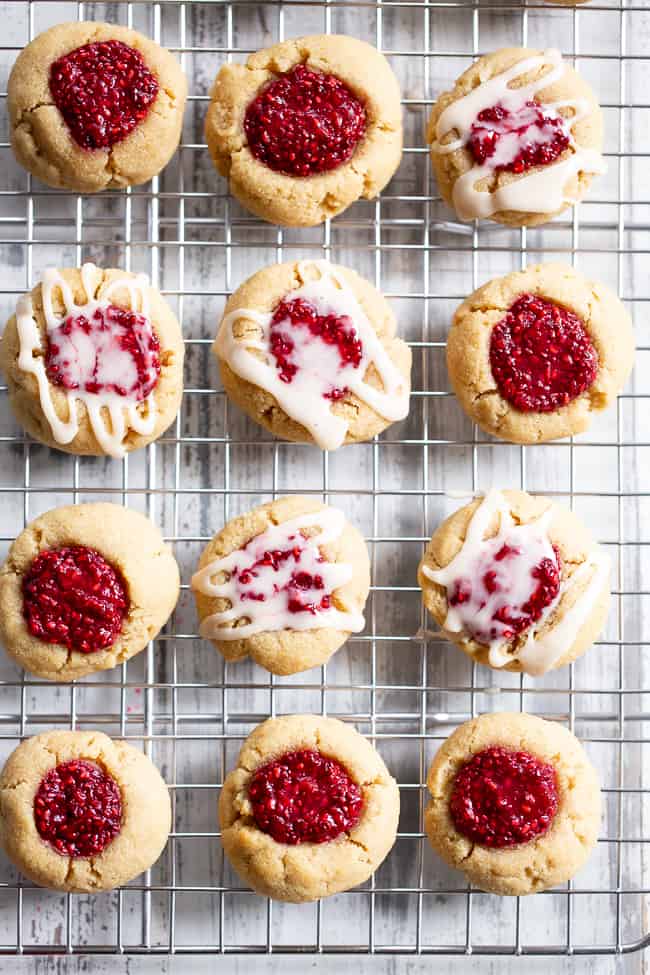 No Bake Mint Chip Cookies via Feasting on Fruit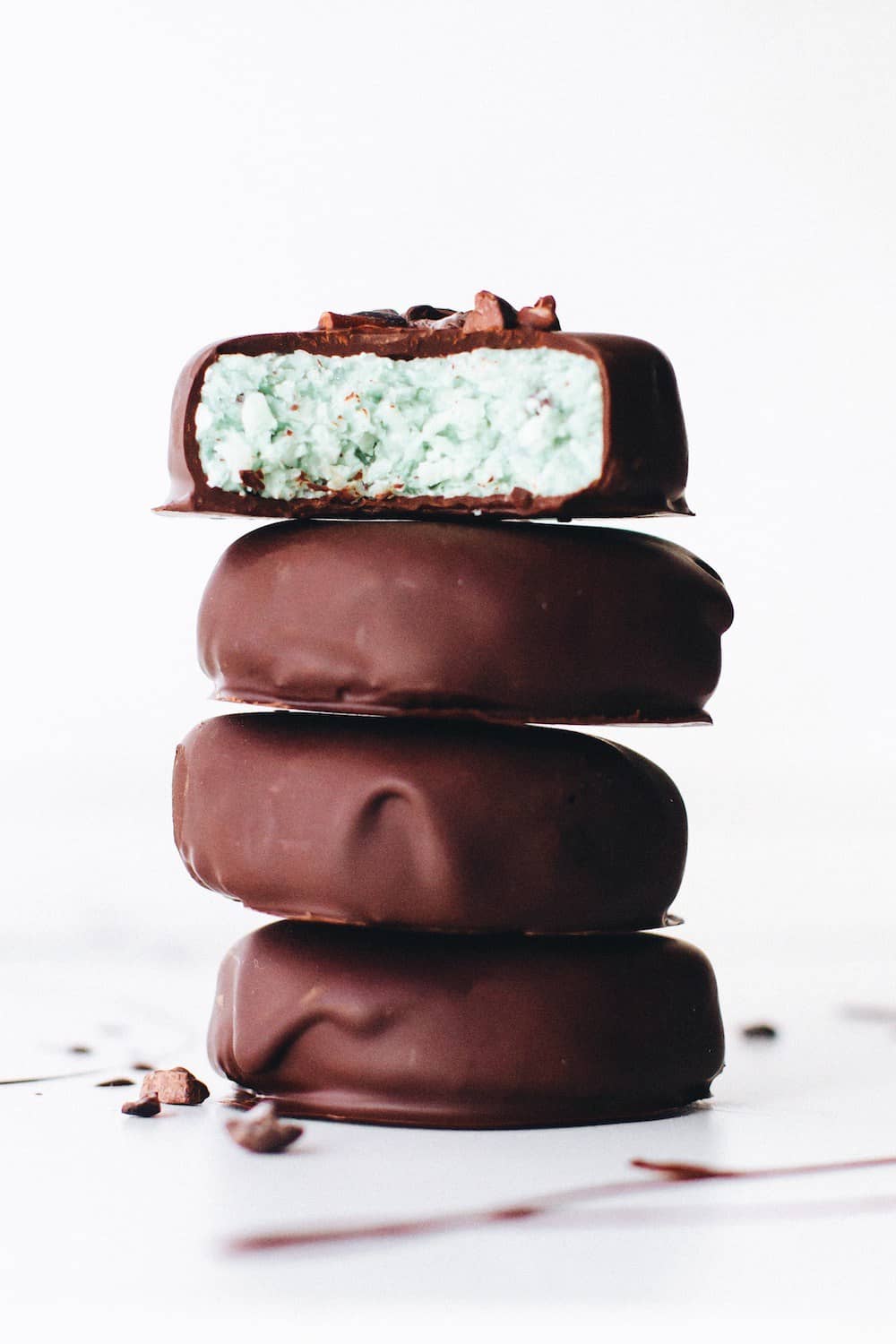 Ginger Molasses Cookies with Pecans and Cranberries {Vegan} via PRM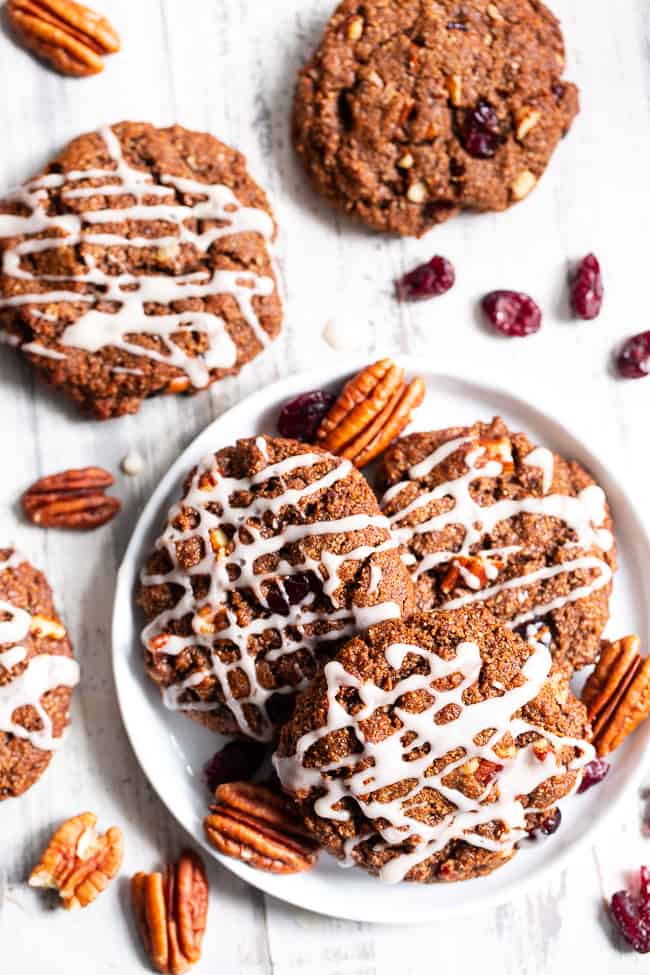 Salted Caramel Thumbprint Cookies {Vegan} via Bakerita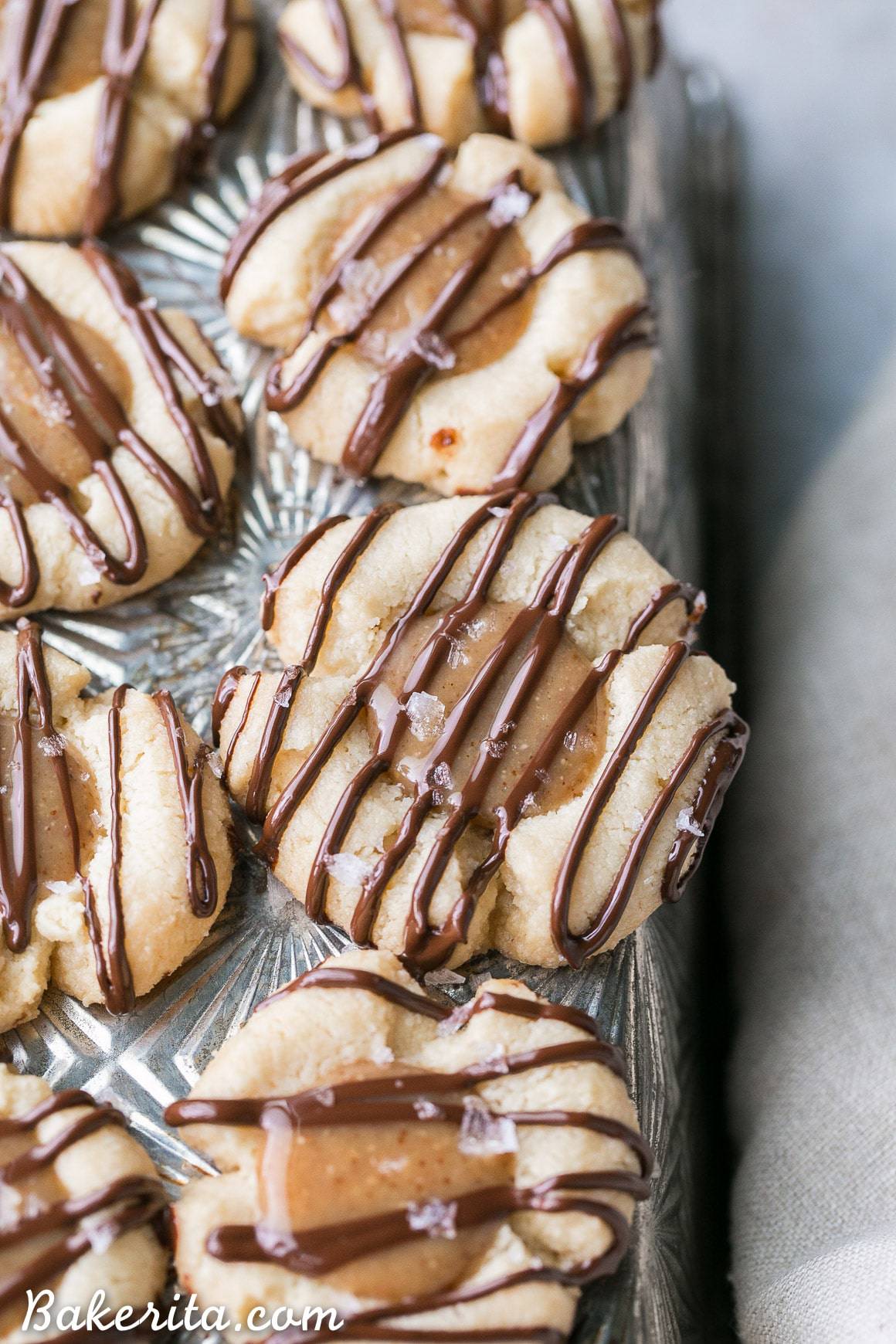 Paleo Thin Mint Cookies via Jay's Baking Me Crazy
Almond Butter Blossom Cookies {Vegan} via PRM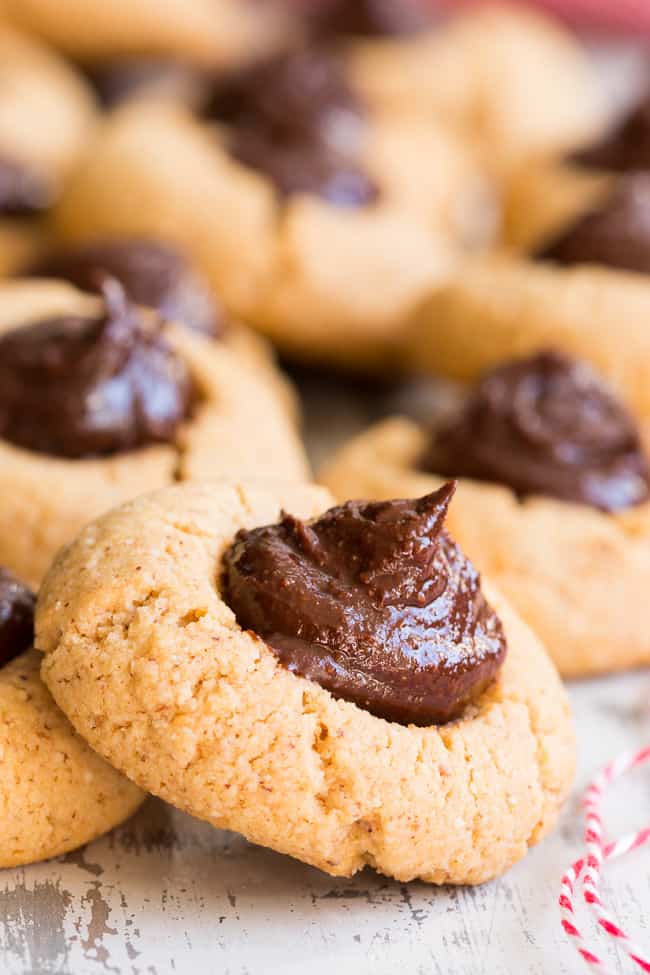 Chewy Paleo Coconut Cookies {Vegan} via Beaming Baker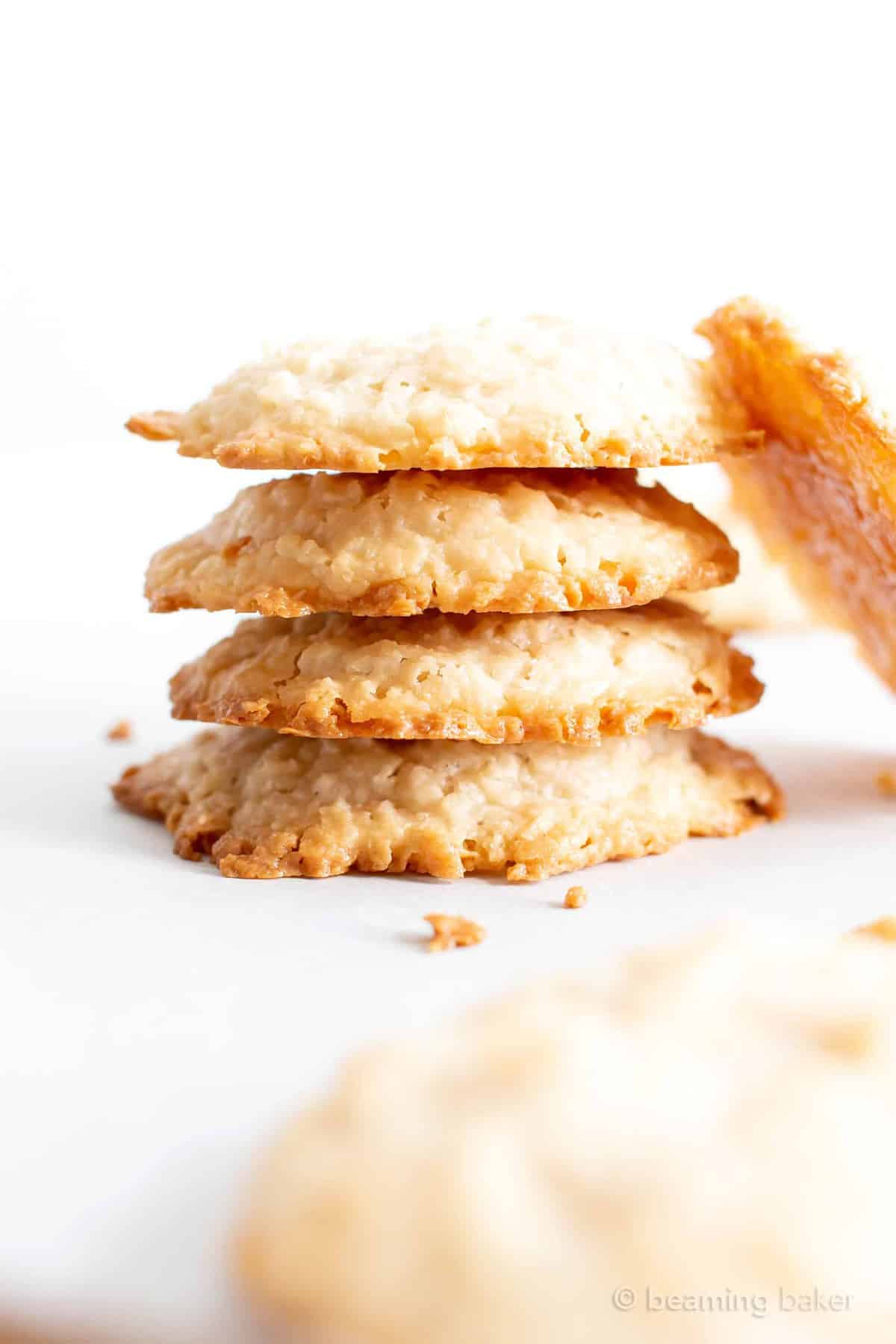 Orange Coconut Butter Cookies {Nut Free} via PRM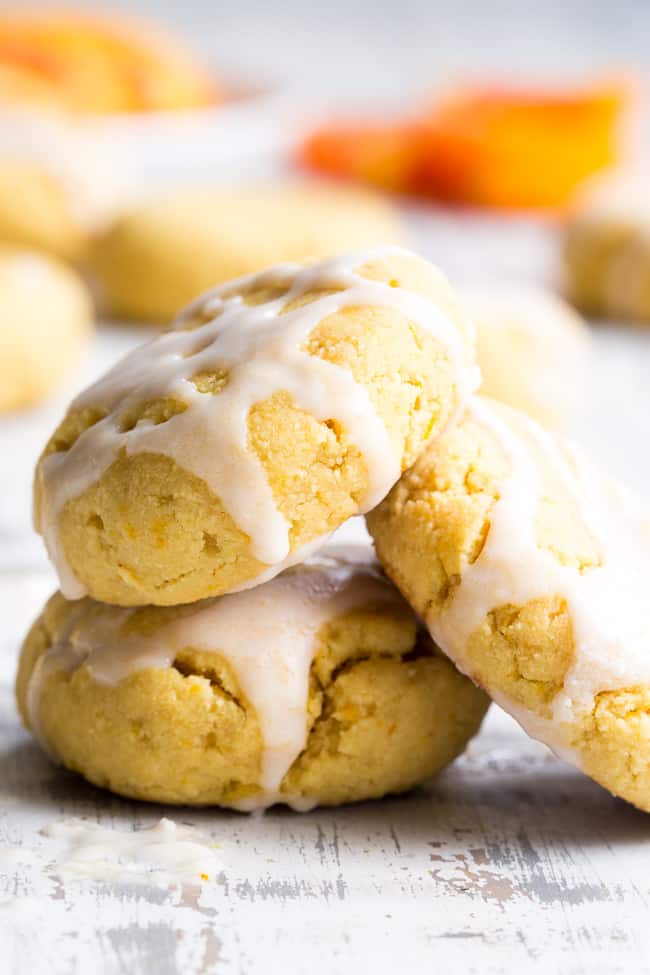 Cranberry Orange Chocolate Chip Cookies {Vegan} via PRM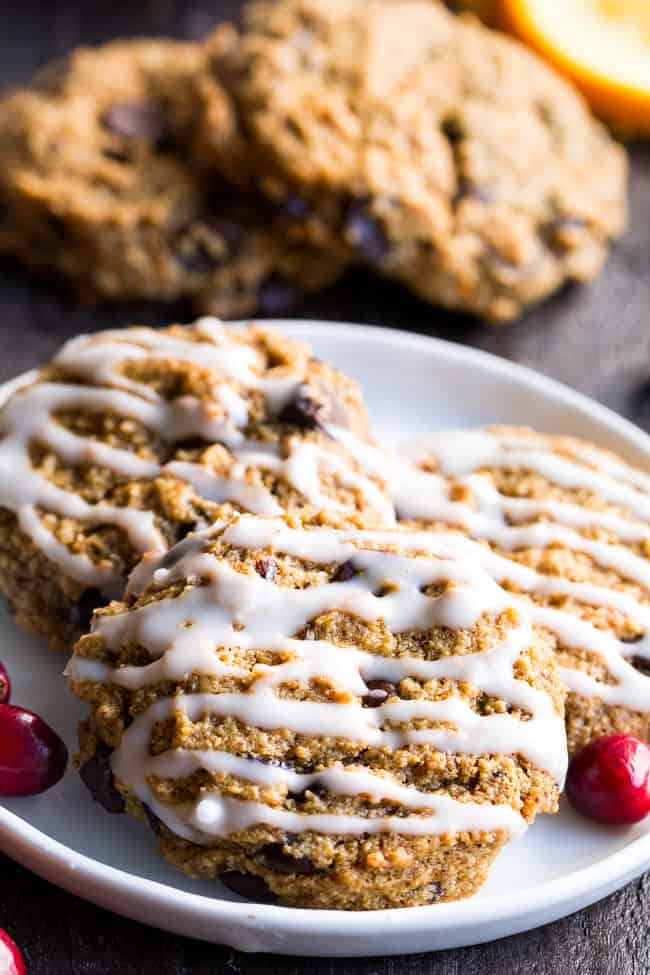 Paleo Butter Pecan Cookies via Jay's Baking Me Crazy
Thick Chewy Snickerdoodles {Vegan} via PRM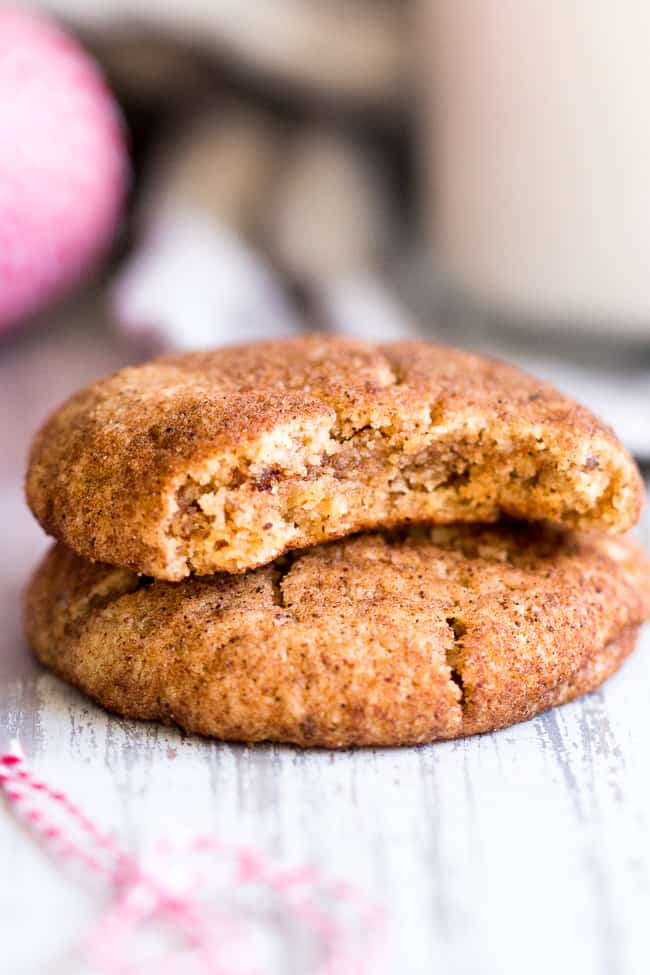 No-Bake Chocolate Dipped Paleo Macaroons {Vegan} via Beaming Baker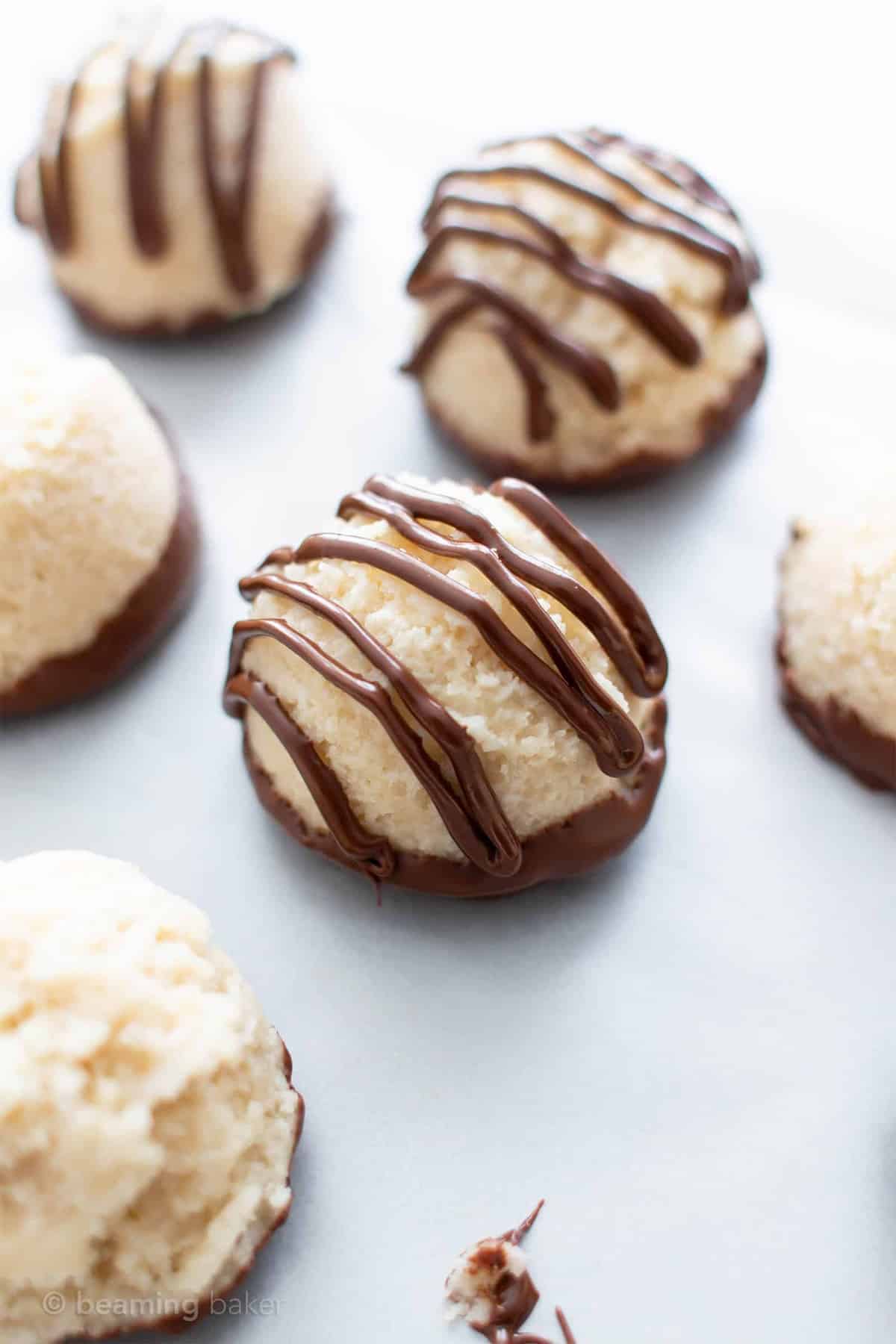 Mocha Coconut Macaroons via PRM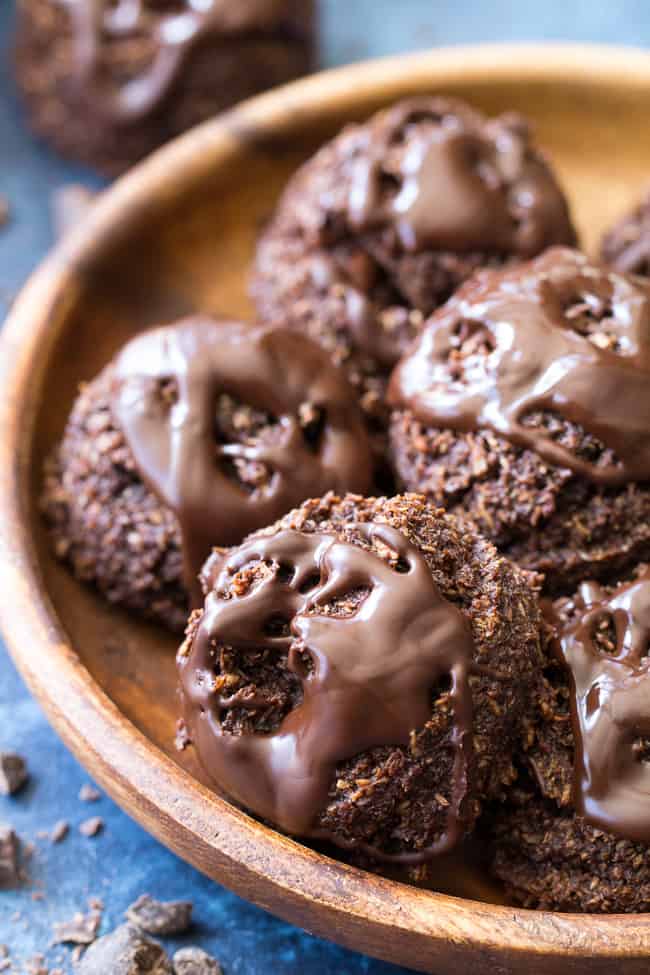 Best Chewy Chocolate Chip Cookies via PRM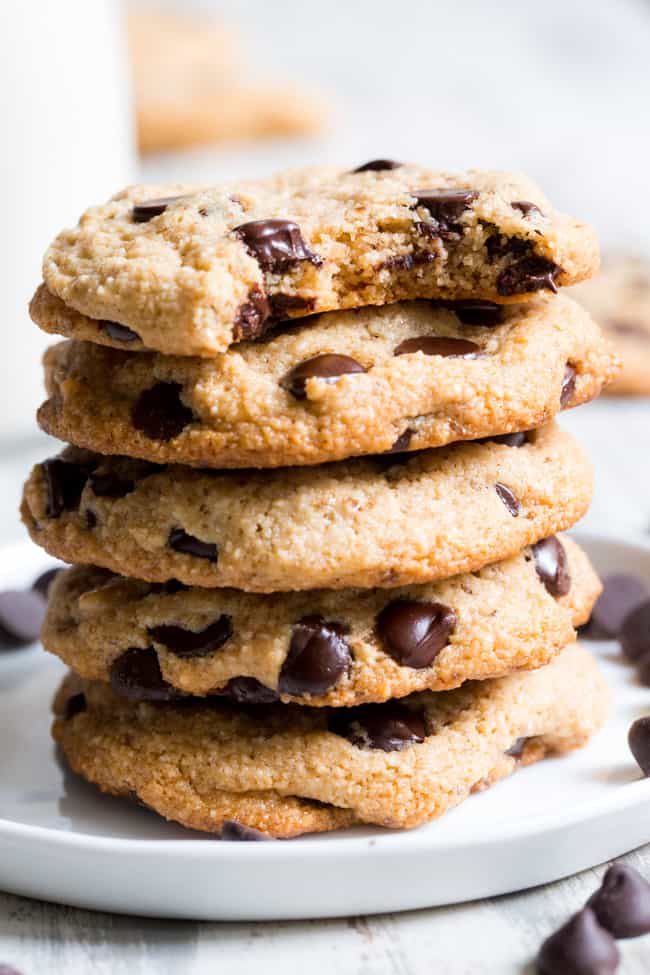 Cherry Almond Chocolate Chip Cookies {Vegan} via Bakerita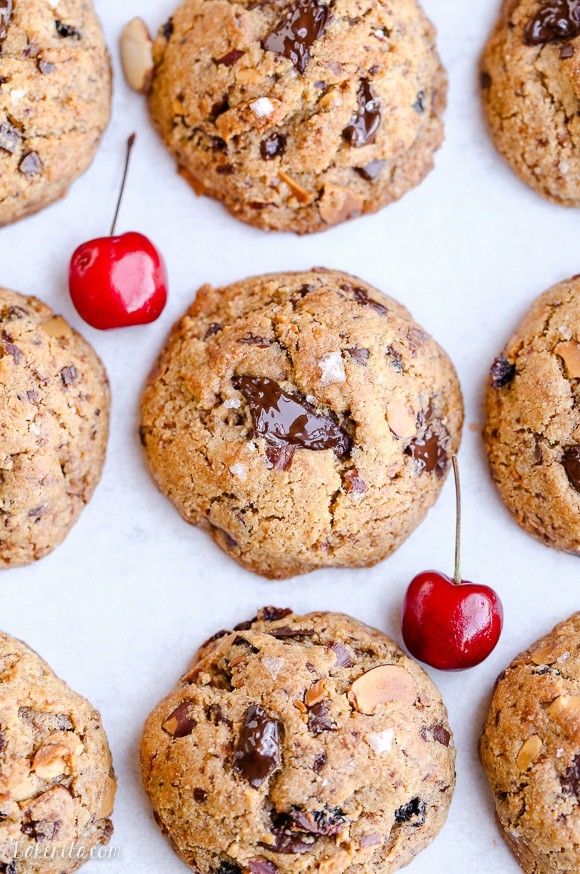 Chewy Double Chocolate Tahini Cookies via PRM