A healthy summer dessert with a maple banana sweetened sunbutter ice cream filling that everyone will love. This ice cream pie is also paleo, vegan, refined sugar free and no bake!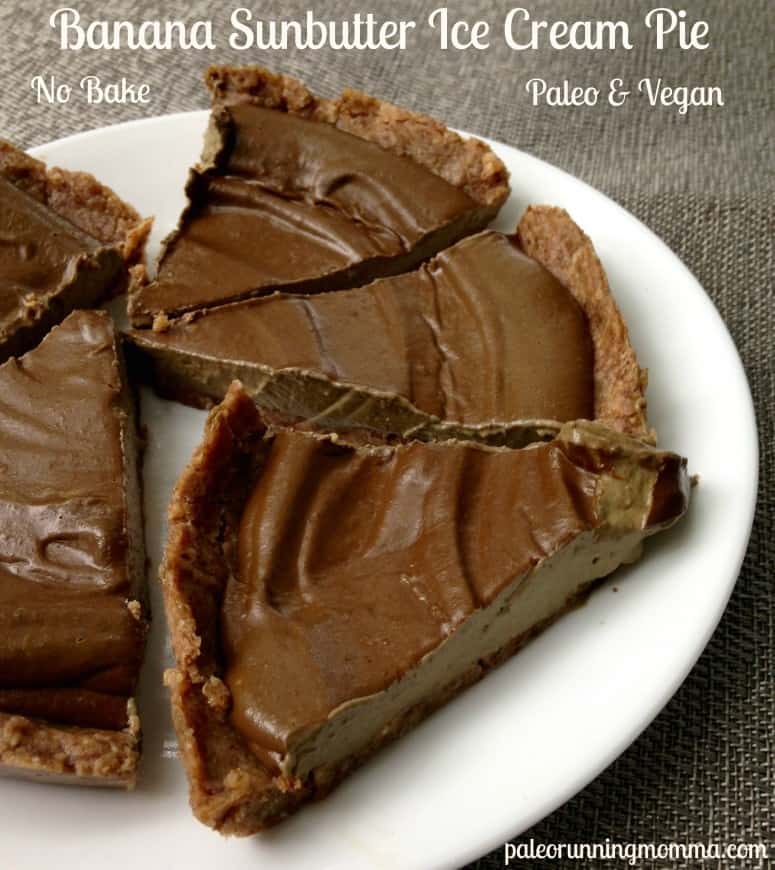 I've really been itching to post this recipe ever since last Sunday when I finally got it right according to my pack of picky taste testers.  Some preferred the crust, others the filling, but we all agreed this one was a keeper!
It's probably not a secret that I'm trying to up my game with my recipe photos lately.  Or is it, because now I'm feeling like they still really suck and you were not assuming I was trying hard.   I have issues with "letting people see me sweat."  Figuratively I mean, because literally I sweat all the time.
Anyway, yes, I'm realizing that I need to improve my food photos if I want people to look at my recipes.  And gee, it only took me over a year to understand how important that is, you know, after I've published like 75 recipes with crap photos on this blog.  Better late than never, I suppose?  I still need a lot of practice and have work to do, but, things are getting better and I'm paying attention now.
Slowly, one by one, I will make my old recipes and re-photograph them, I think.  Has anyone done this?  I started with my basic egg scramble and sweet potato hash because the photos made me gag and I make these things all the time anyway.   Some of the others might be tougher, like my chipotle chicken salad or chicken with pesto. These take longer to make, plus I still don't know if I'd be able to take good pictures.   I am just so daredevil lately.  Or tired, let's go with tired.
I've only been really getting into sunflower butter recently, but now I'm just a little hooked on adding it to recipes in place of nut butter if I'm not feeling all that nutty or coconutty.  Honestly I think my family is sick of coconut and I might have had enough of it too, at least for a little while.
As for the crust, it's nearly the same as the crust I created for my pumpkin pie last September, except this one isn't baked.  Turns out it really doesn't need to be, unless you prefer a little toastiness to your crust.  Feel free to bake for 10-15 minutes at 350 before cooling and adding the filling!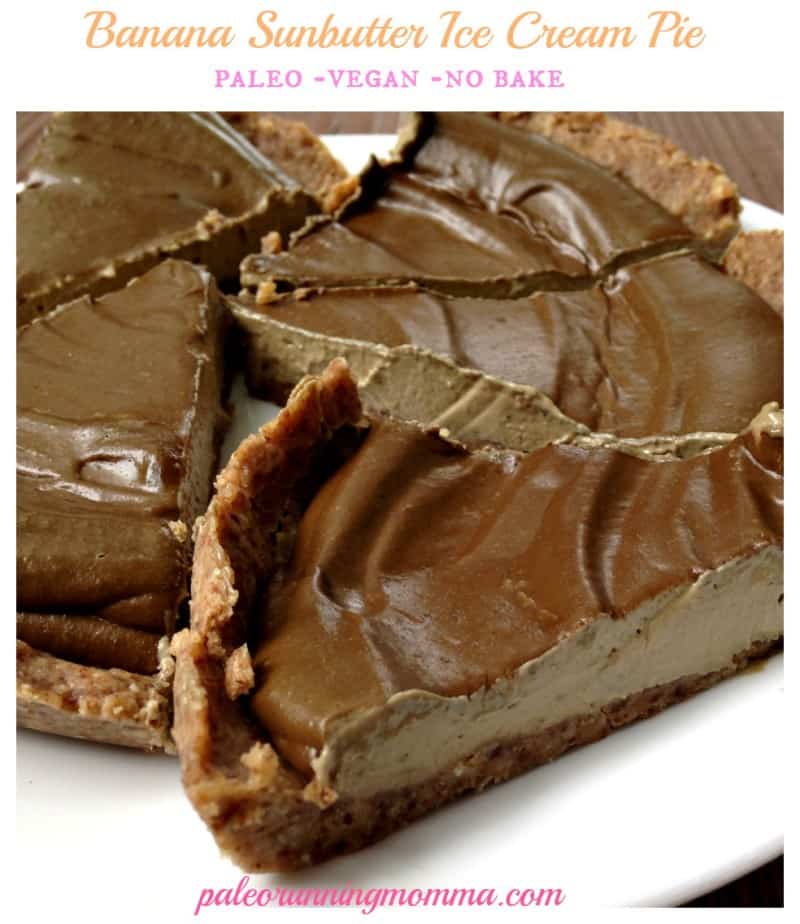 Banana Sunbutter Ice Cream Pie
A healthy no bake ice cream pie with a nut based crust and a sunbutter almond milk filling sweetened with banana and maple. Paleo, vegan, gluten free, grain free and refined sugar free.
Prep Time: 30 minutes
Total Time: 30 minutes
Course: Treat/Dessert
Cuisine: Paleo, refined sugar free, Vegan
Servings: 8 servings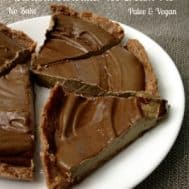 Ingredients
For the Crust:
3/4 cup walnuts or pecans
3/4 cup nut meal/flour of choice I used hazelnut meal
2.5 tbsp coconut oil at room temp
1/4 cup raisins you can omit to make this low FODMAP
1 tsp organic coconut sugar add 1 tbsp if omitting the raisins for low FODMAP
1 tsp cinnamon
For the Filling:
1 med-large ripe banana
2/3 cup sunflower seed butter
1/3 cup unsweetened almond milk or other non dairy milk
2 tsp pure maple syrup
1 tsp vanilla
Instructions
For the crust, combine all crust ingredients in a food processor and blend until it forms a paste.

Press crust evenly into a nonstick 9 inch pie plate (or line a pie plate with parchment paper for easy removal)

Set crust aside, covered, in the freezer while you make the filling.

For the filling, combine all filling ingredients in a blender until creamy and pour into pie crust, scraping sides with a rubber spatula to get every drop in there!

Cover pie with plastic wrap and freeze for at least 2 hours or until firm. Before serving, let it thaw enough to cut into slices.

Enjoy!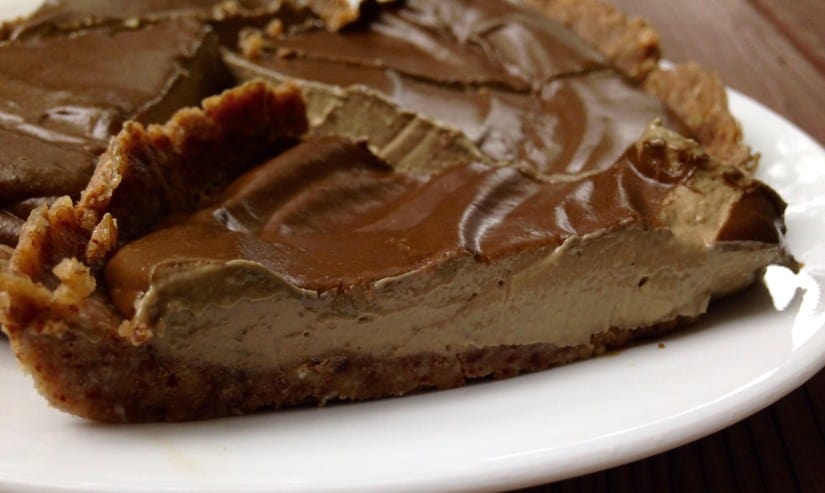 This is a good one guys, don't miss out!
What's your favorite summer dessert?  
What are you most excited for this weekend?