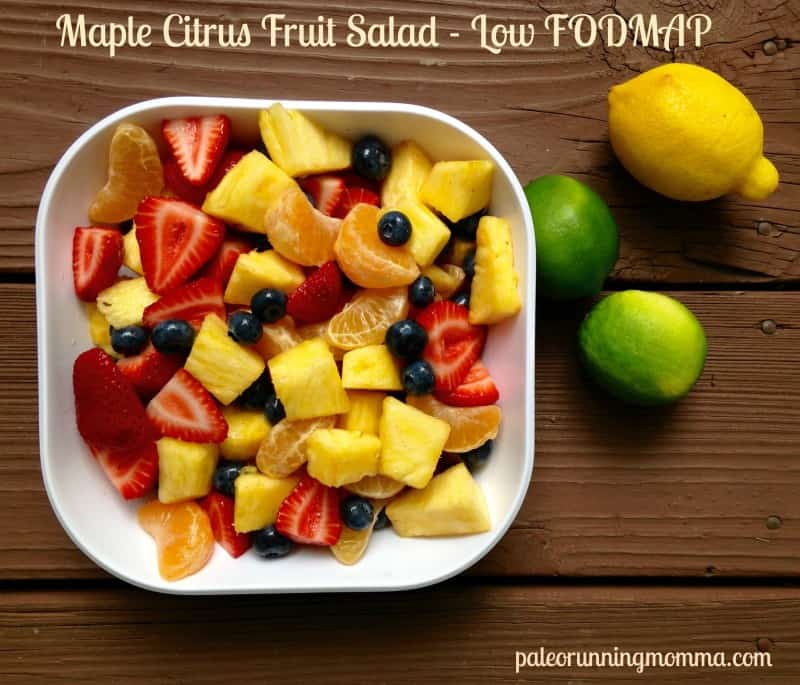 I had one of those "you know you're a blogger when…" moments this morning when I did an actual term search on my own homepage for the word "sick" to figure out the last time I was, you guessed it, sick.
Funny world we live in, isn't it?
Anyway, just as I suspected, I was last sick with a cold right at the end of June last year so I am not surprised that I woke up with a sore throat and runny nose.  I'm just one week off to the day from last year's bug.  Plus that whole traveling thing, it just doesn't seem to agree with me and I've been feeling wiped out since we got back.
I guess the timing is as perfect as any to come down with a cold – post trip and pre marathon training – so I will not complain. But of course I just did.  I just thought you all should know.  Plus otherwise how would I get an accurate search result from my blog for the next time?
Okay, enough is enough.  As tired as I was on Sunday I must have been in food prep withdrawal because I created two recipes that WORKED (yay!) albeit one of them (this one) is so simple that I'm not even sure it counts.  There is a little more to it than just cut fruit so I'm going to get away with it I think.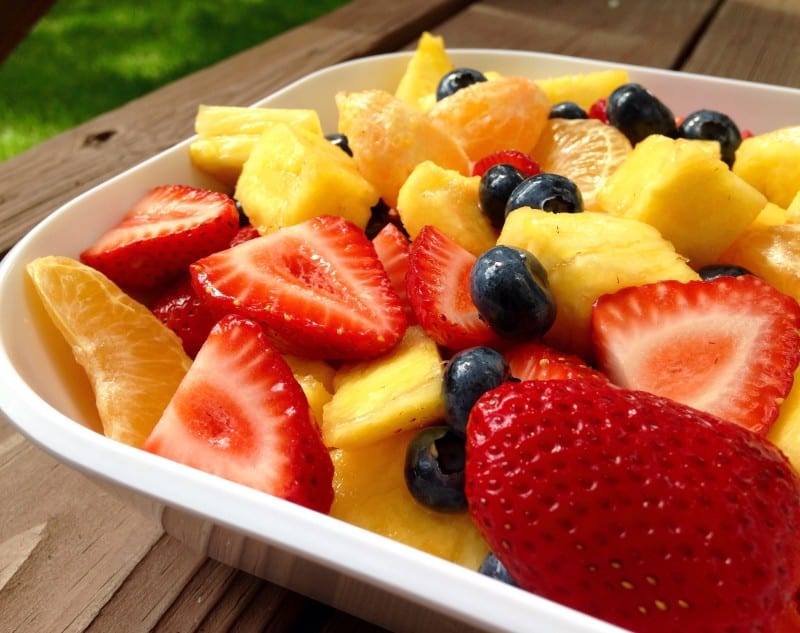 One thing I noticed in Seattle (okay actually Adam noticed it, which means it was extremely noticeable) was that the berries were sweeter and tastier than what we have here.   Even the organic pricey berries here do not compare to what we had on our trip.
So, maybe that's what prompted me to add a little "boost" to some of the fruit I bought once back home.  Or maybe it was me trying to get a piece of the whole 4th of July barbeque thing.  As if Googling "fruit salad" would bring up my speck of a blog after posting this.  Yes, that's a really silly thought.  So maybe I just wanted my fruit a little bit sweeter, we'll go with that story.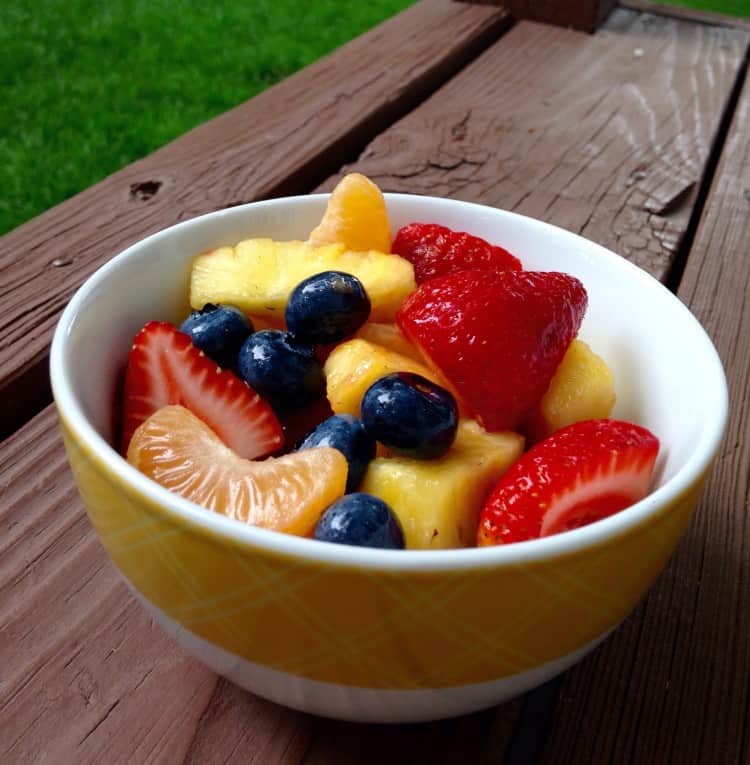 In addition to giving your sad NY metro area fruit a little kick, this maple citrus fruit salad is low FODMAP, so, unlike many other fruit salads, it's highly unlikely to cause you distress in the hours to come.  The dressing is light, tart/sweet and allows the natural flavors of the fruit to hold the spotlight.  Plus, you drizzle it on as you serve so the fruit doesn't marinate in sugar.  I'm not a fan of marinated fruit, know what I mean?
Maple Citrus Fruit Salad - Low FODMAP
Low FODMAP fruit salad with a light maple citrus dressing that allows the fruits natural flavors to shine. Perfect as a light dessert or to bring to any summer gathering.
Prep Time: 10 minutes
Total Time: 10 minutes
Course: Dessert/Side dish
Cuisine: Paleo, Vegan
Servings: 8 servings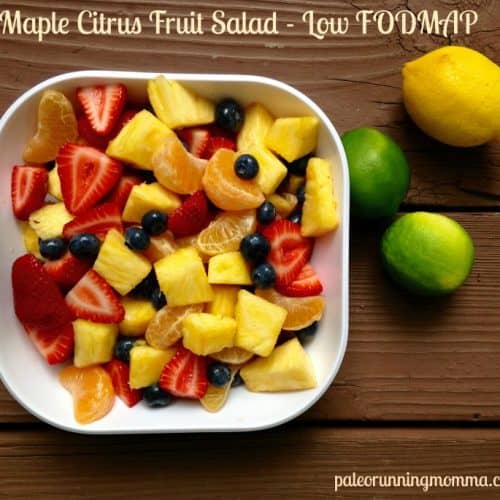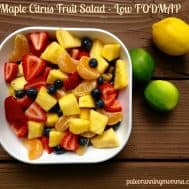 Ingredients
For the Fruit -
2 cups fresh cubed pineapple - I used about half a pineapple
1/2 lb fresh strawberries halved
3/4 cup fresh blueberries
2 mandarin oranges peeled and sectioned
For the Dressing -
1 tbsp fresh squeezed lemon juice
1 tbsp fresh squeezed lime juice
2 tsp pure maple syrup
* 1/4 tsp vanilla - optional - it will give the fruit more of a "creamsicle" flavor.
Instructions
Combine prepared fresh fruit in a serving bowl.

Whisk together the dressing ingredients in a small bowl. Right before serving, drizzle the chilled dressing over the fruit and lightly toss. Alternatively, you can serve the dressing on the side and drizzle it on to control the amount and sweetness.

Store any unused dressing or fruit in the refrigerator. Enjoy!
Bloggers – do you search your own blog to remember things in your life?  
Can anyone comment on the berry situation on the East coast? 
When was the last time you came down with a cold?  Was it "good timing"?