This recipe roundup includes the best of the one pot paleo meals featured on Paleo Running Momma!   All are easy and perfect for weekdays when time and energy is lacking.  These one pot meals are also Whole30 compliant and many are low carb and keto friendly.  From creamy tuscan chicken to instant pot chili, there's something to suit everyone's cravings!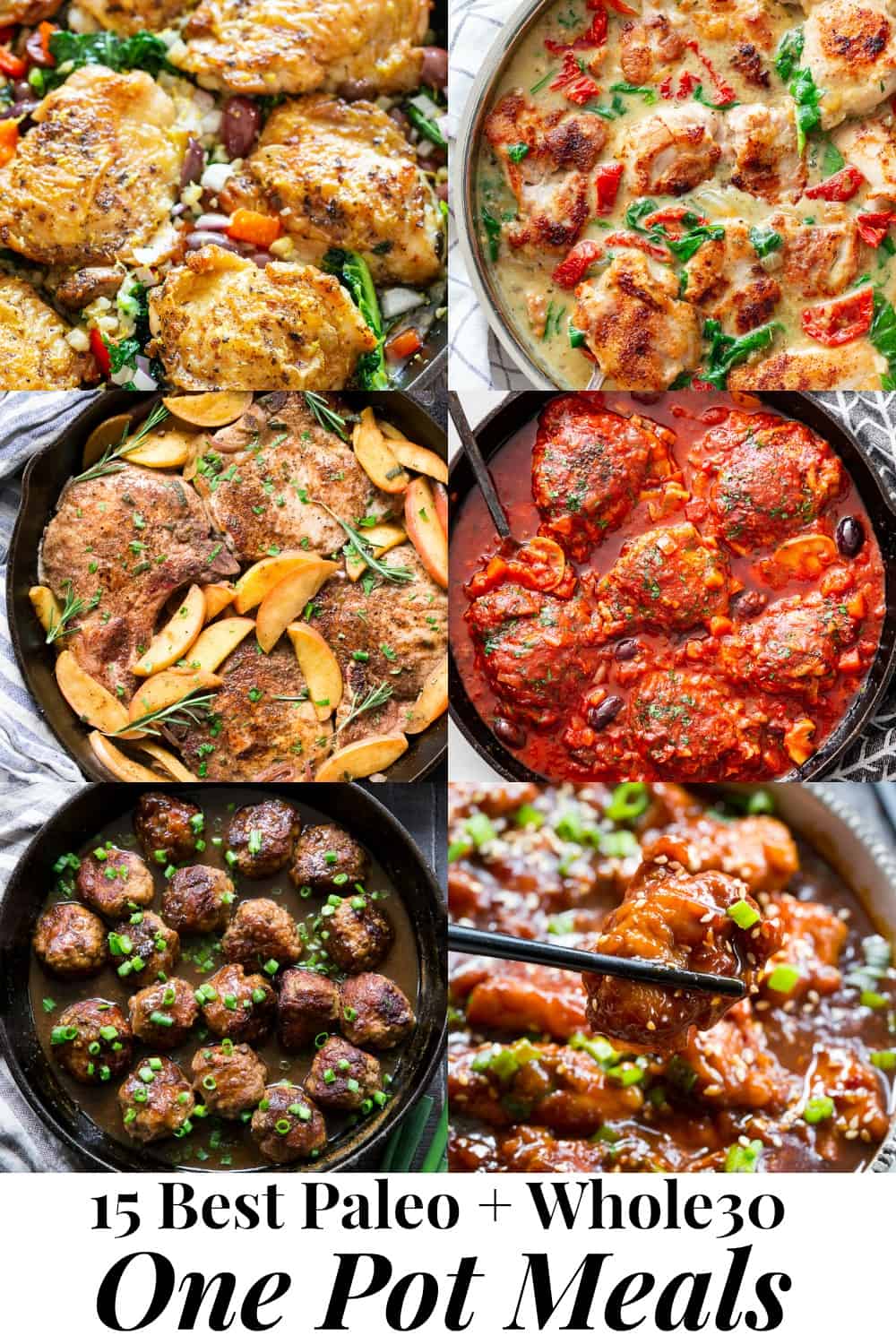 Energy has been lacking for me lately, especially when it comes to cooking!  And then of course cleaning up after cooking, which is a HUGE part of the whole process.
Simple often equals best and while spending an hour prepping and cooking is great therapy sometimes, it's not something I look forward to on most days.  I know lots of you out there can relate!   If we can get away with making a meal in one pot (or one skillet) it's a whole lot less pressure!
Bonus if we're actually preparing a healthy meal – with a ranking somewhere above pasta with butter.   Double bonus if we can check off boxes like "paleo" and "Whole30".
Now – I need to address that for at least some of these meals you're going to want some sort of side dish.  If you're truly not up to messing up another pan (and I'm with you there! some easy greens, frozen cauliflower rice or other veggies can easily be added here to give you a full meal.  Others truly won't need anything but exactly what's listed in the ingredients.
That said, a simple store-bought salad mix with paleo dressing (like Primal Kitchen ranch), some cherry tomatoes and olives is often my side dish when I don't feel like cooking anything separate, but want something.
I usually buy the salad mixes that come with dressings and just toss the dressings and add-ins!  Not particularly cost effective, I admit, but we're talking about minimizing work in the kitchen, which can often be priceless!
All the one pot meals below are paleo friendly, and labeled as "Whole30" or "keto" if they fit into those categories as well.  Pick your favorite ones and bookmark them for when you're meal prepping!  I bet you'll find more than one recipe that become new favorites for your family.  Enjoy!
15 One Pot Paleo Meals
Creamy Tuscan Chicken {Whole30, Keto}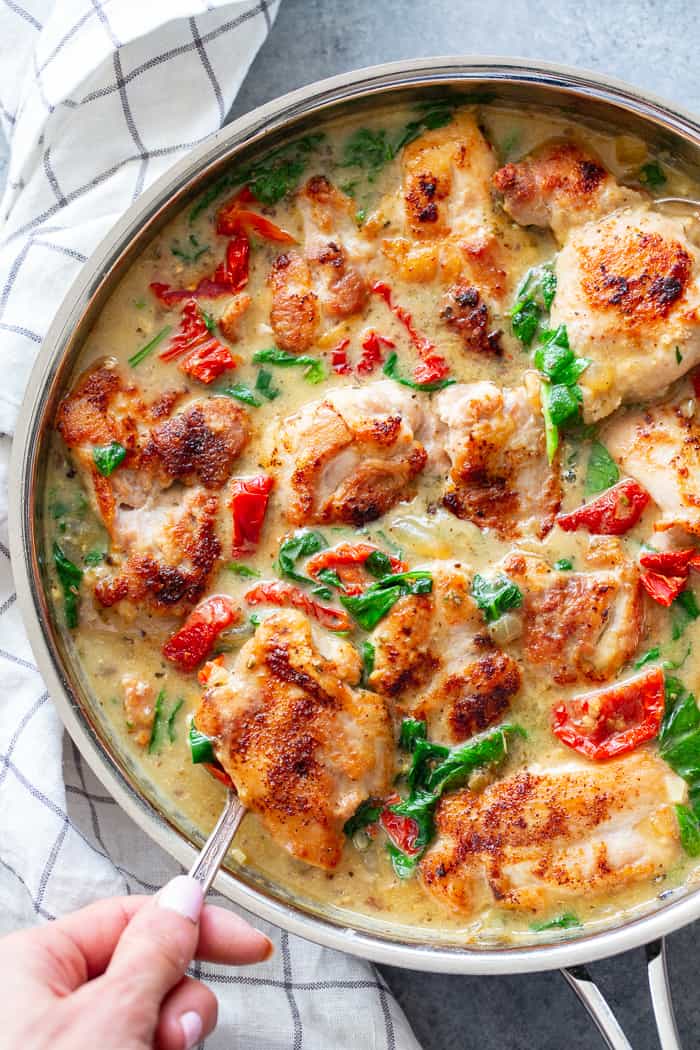 Lemon Dill Salmon {Whole30, Keto}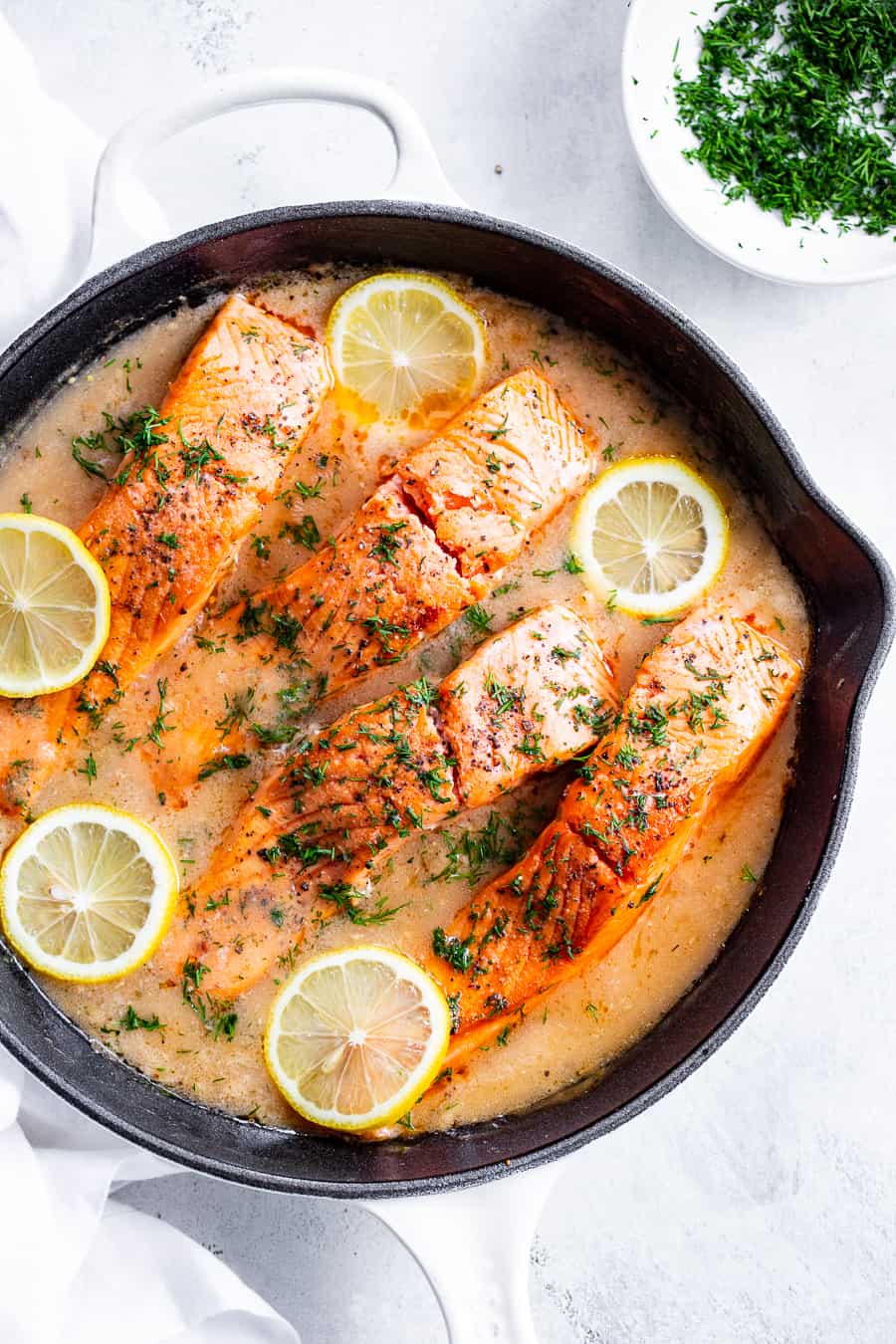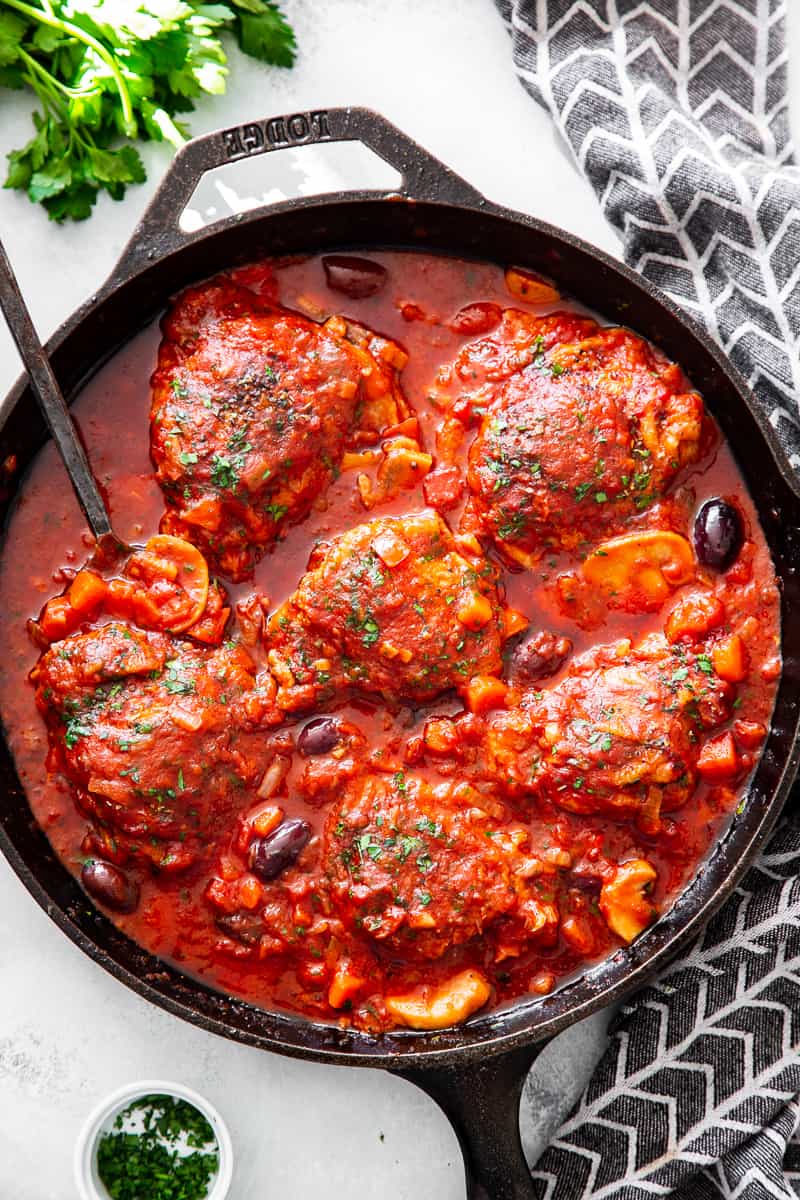 One Skillet Greek Chicken {Whole30, Keto}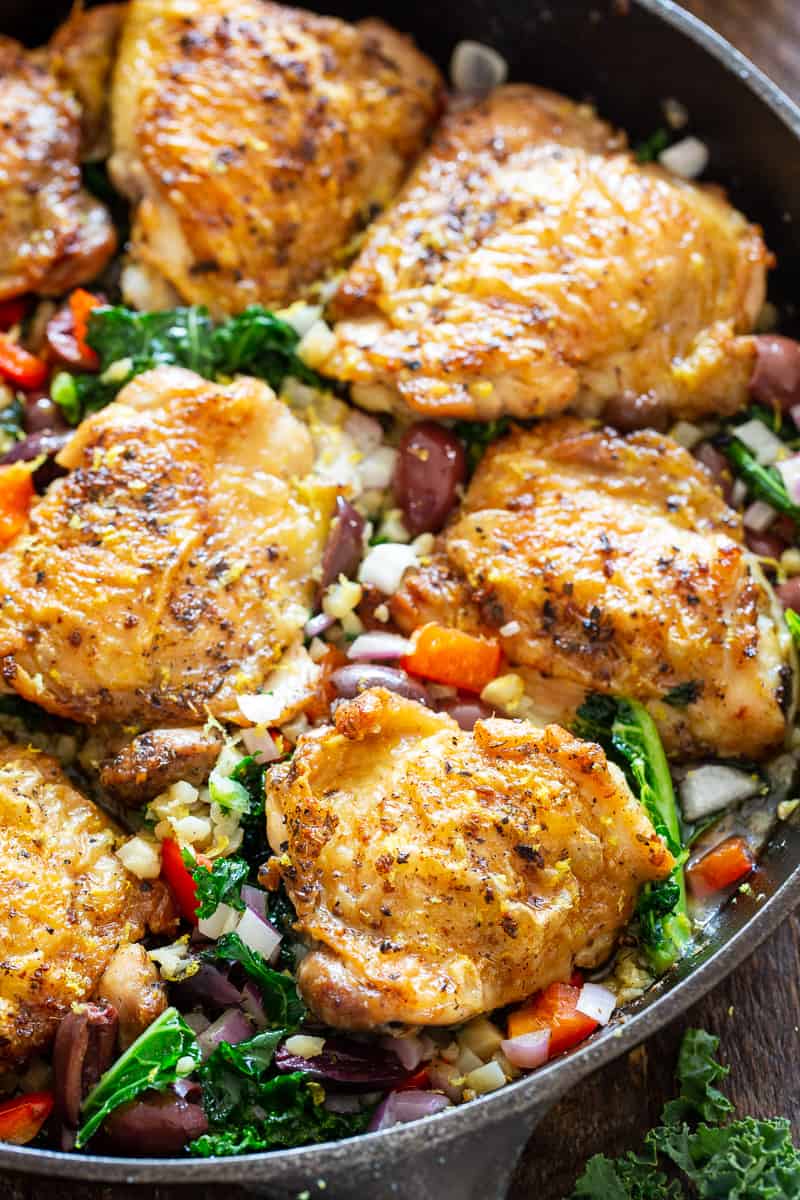 Pork Chops with Apples {Whole30}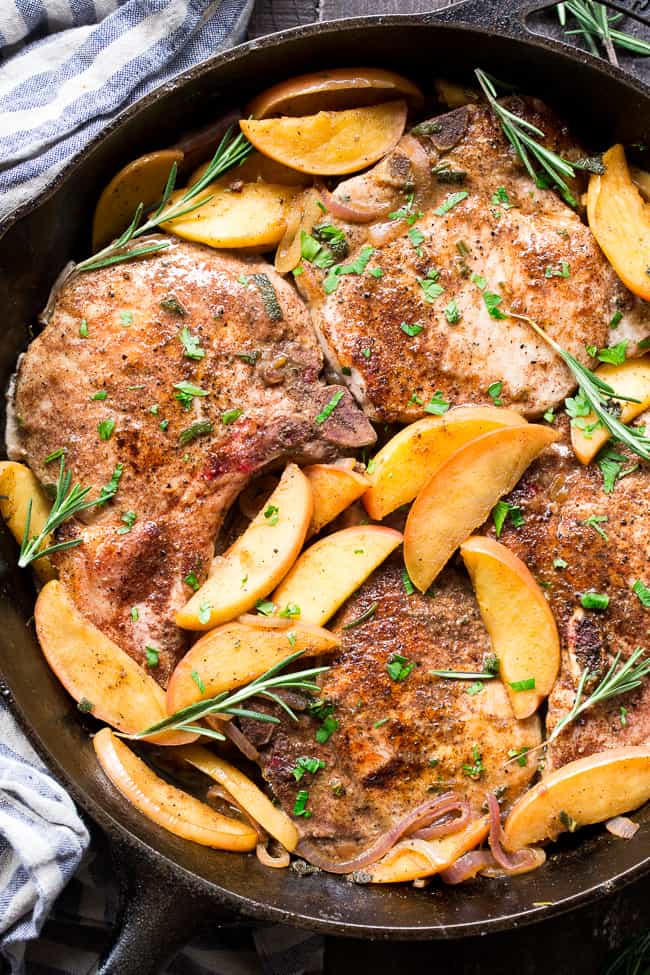 Lemon Chicken Piccata {Whole30, Keto}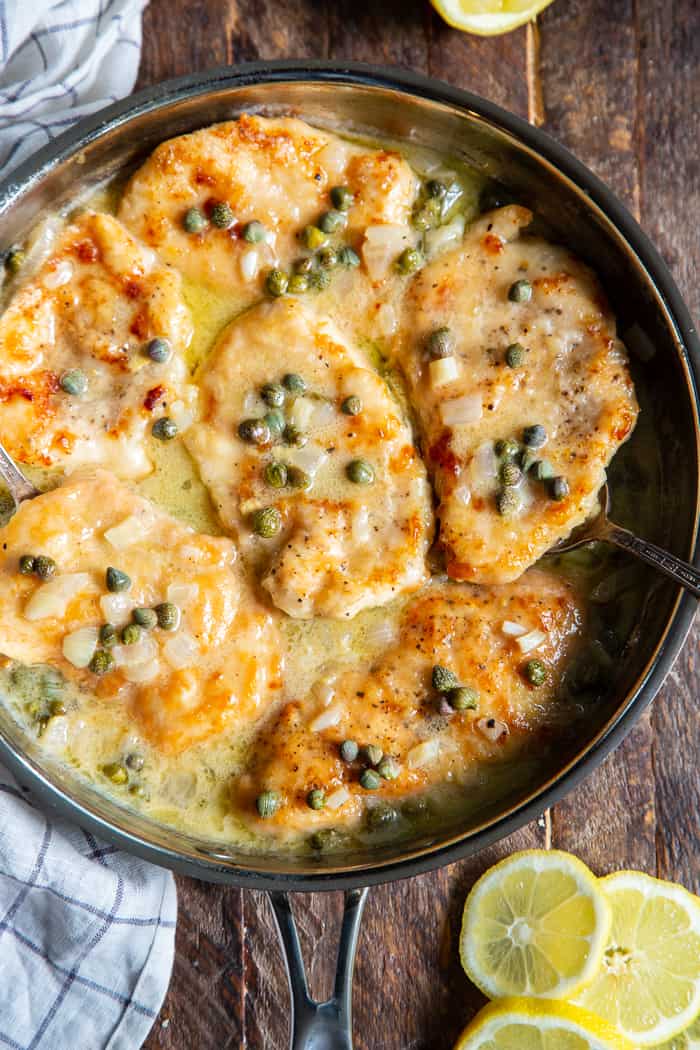 Sheet Pan Chicken with Butternut Squash and Apples {Whole30}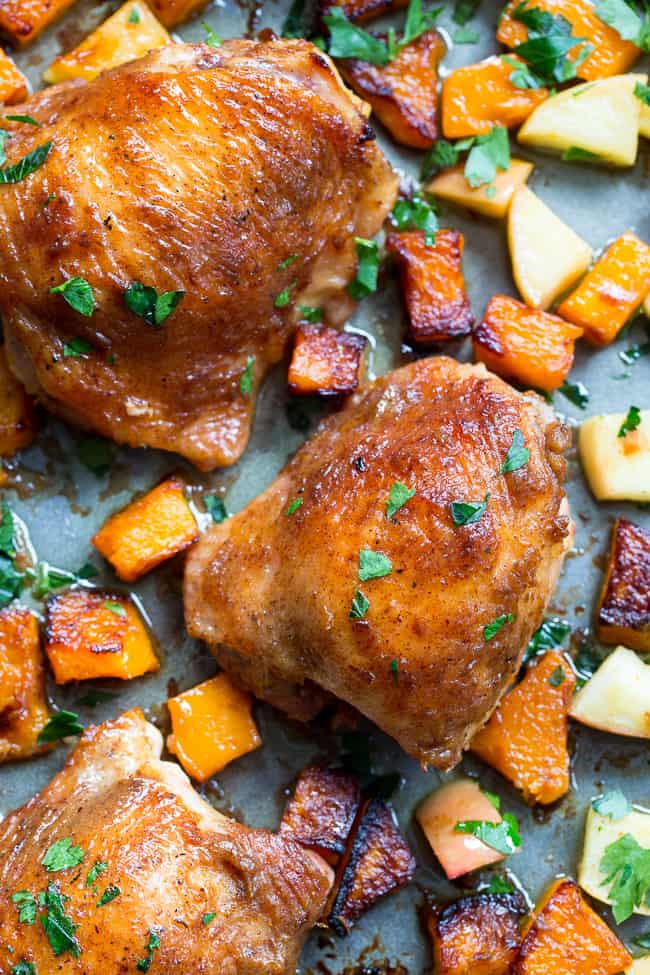 Instant Pot General Tso's Chicken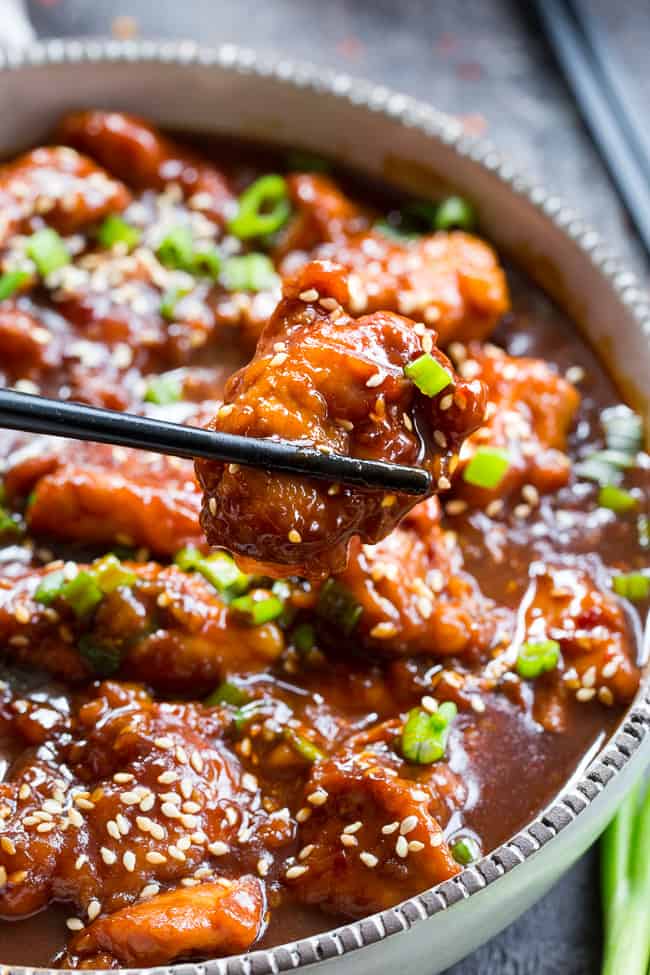 Teriyaki Meatballs {Paleo, Whole30}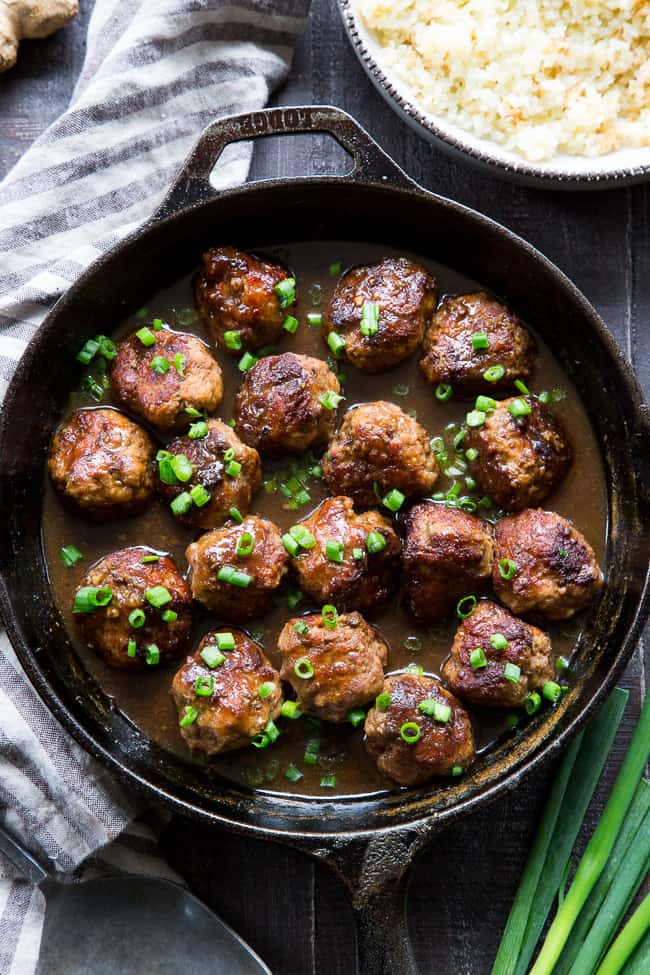 Instant Pot Honey Mustard Chicken {Whole30}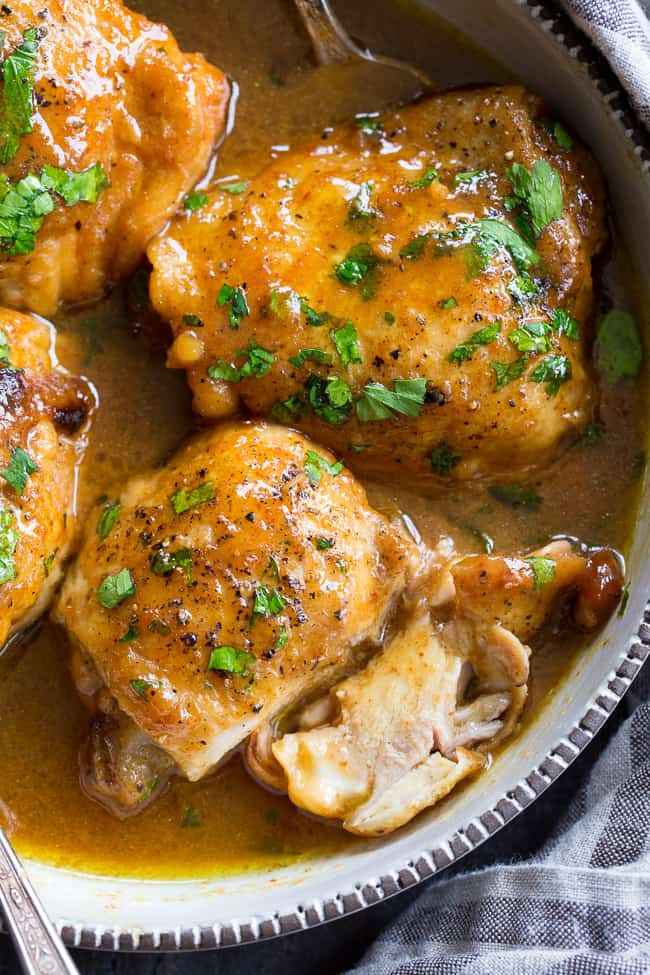 Indian Butter Chicken in the Instant Pot {Whole30}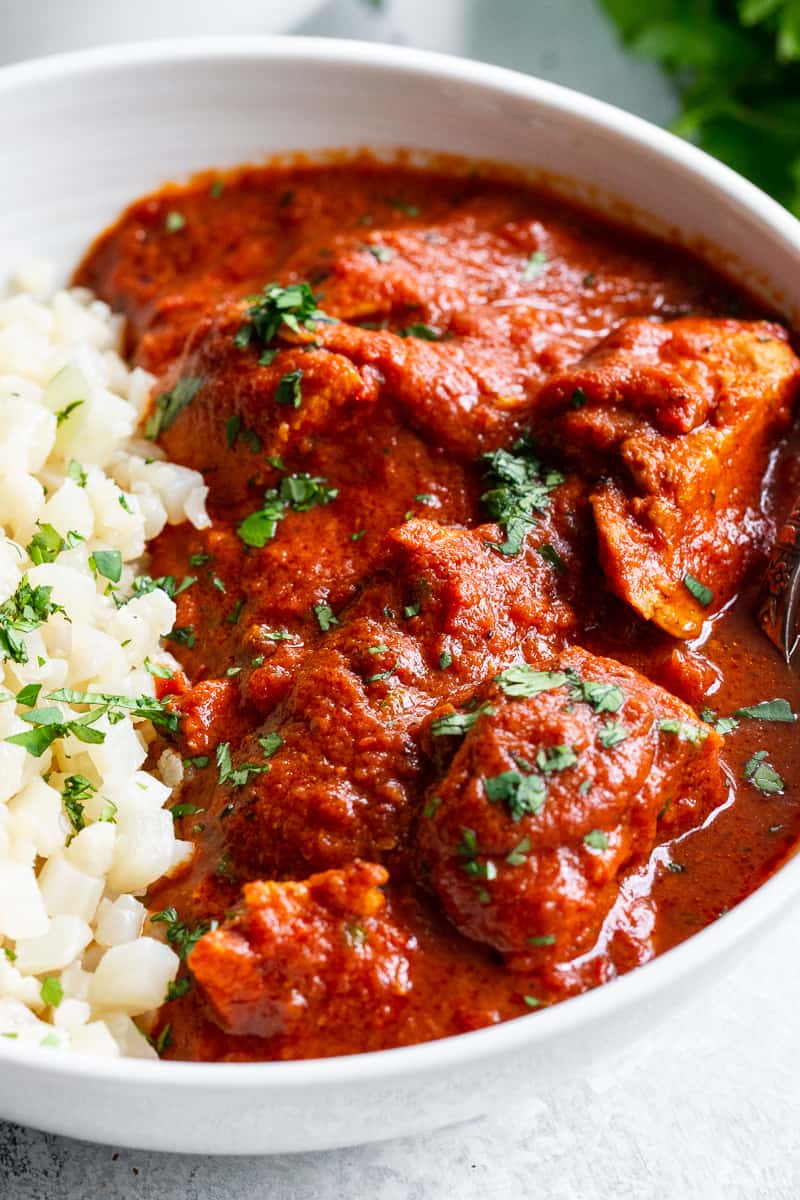 Stuffed Pepper Soup {Whole30, Keto}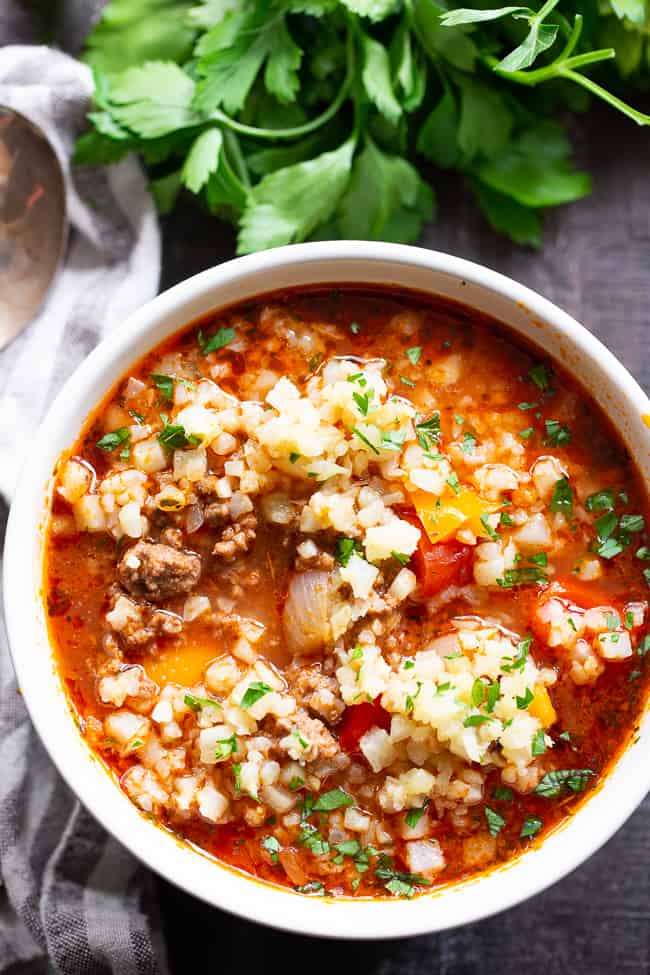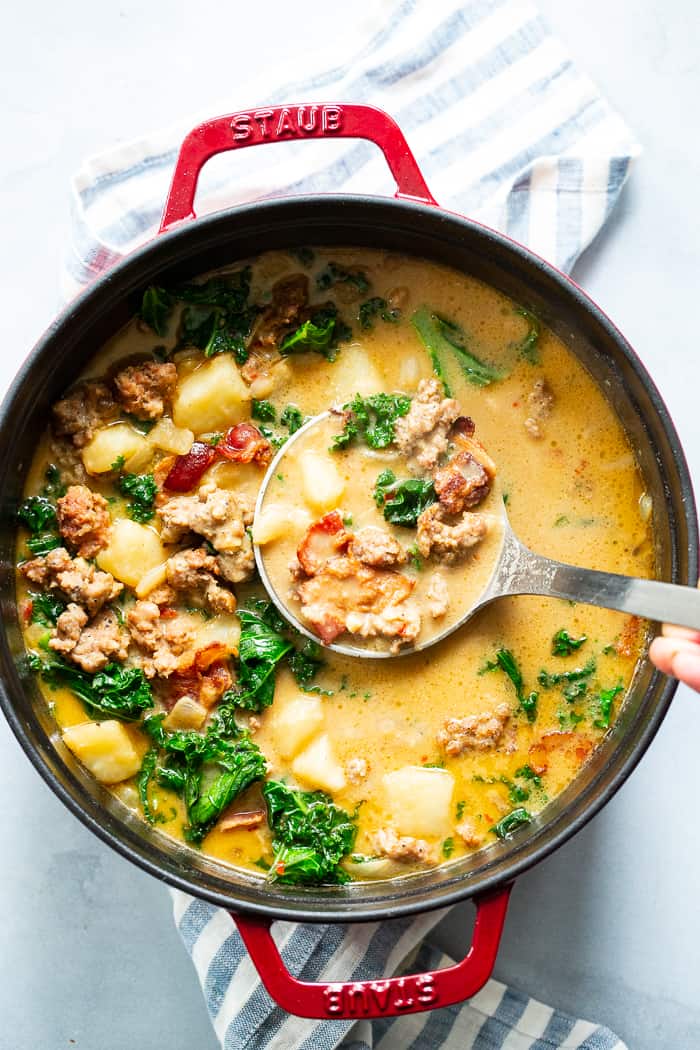 Slow Cooker White Chicken Chili {Whole30}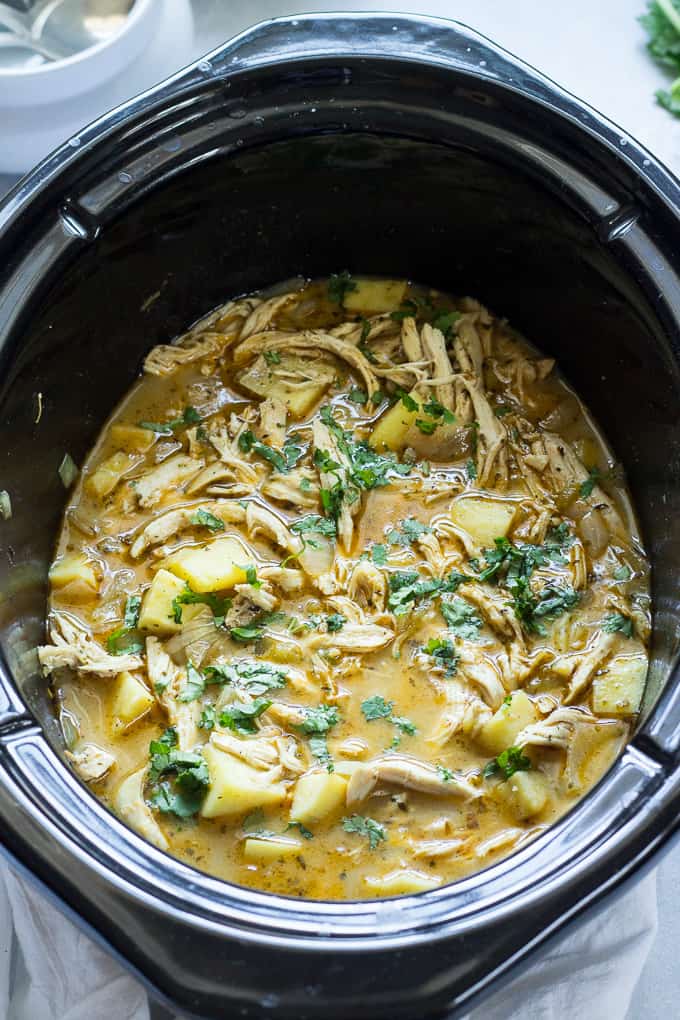 One Skillet Spinach Artichoke Chicken {Whole30}