Can we all just take a moment to all feel really old with the coming of the year two-thousand-and-freaking-fifteen?!  I am kind of a number-fixator sometimes (in the healthiest way possible, I assure you) and that number somehow represents big things for me.
I'm not huge on setting measurable goals for the new year or new year's resolutions.  They usually feel forced and contrived, and way too easy to rebel against or abandon entirely.  What I love doing though, is reflecting on the changes that have developed over the year, and dreaming up what might be brewing for the year to come.  What will this next year be defined by?  The fun part is that I can never really predict it, but it's always something that seems to take my life to the next level, or the next phase.
Change is happening constantly, even when you feel like you've been standing still for a while.  Don't let that feeling fool you, because you are actually collecting experiences that are shaping you and creating growth in all facets of your life.  And while we can't predict where we'll be in a year, it's fun to dream and it's motivating to spell out what we want to do and where we want to be.
So what's just over the horizon for me for 2015?  While I can't be certain (plans never go as planned in my experience) I'm feeling like this will be a year that moves me to a new phase, one where my days are no longer "just trying to survive" (like they are for so many moms of young kids!) but where I'm asking for more and better of myself and my family.  Striving to be "better" is always a theme in my life, but it will look different this year than it has in the past.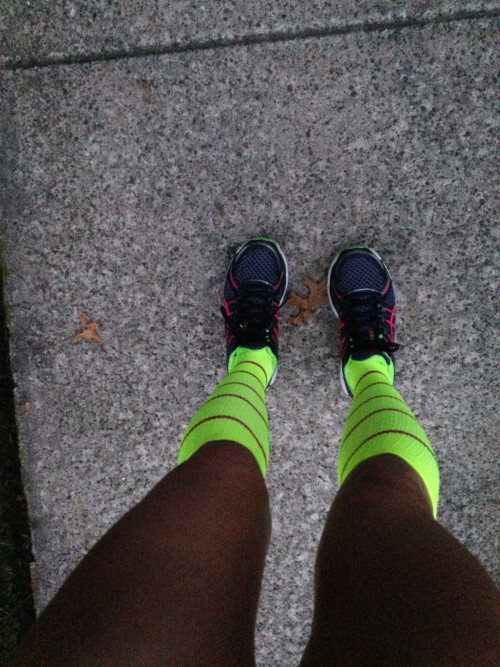 I will find fulfillment in new ways.  
For the past several years, I have turned to "stuff" (running gear is a weakness) imagining it will help me feel "fresh" and fulfilled in some way.  As much as I love a new outfit, I realize that "stuff" does not fulfill anything at all and I don't want to spend my time or money buying things.   I truly want to find a place in myself where none of that matters.  I want to feel fulfilled just by being, not by having or acquiring.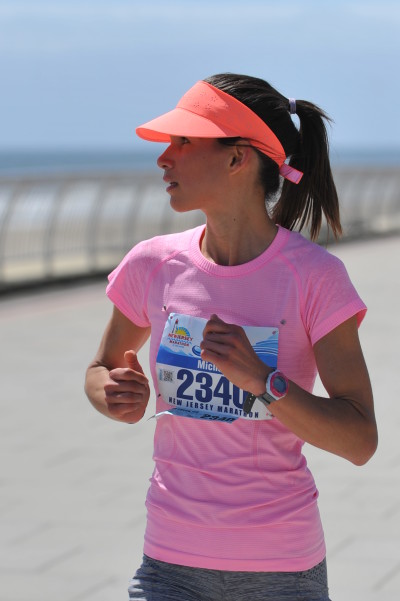 I will stop using running as an escape.
Look, I love running, and that's not changing anytime soon.  But, the motivating factor is key.  I have written about the balance between running as a healthy way of coping and running to avoid difficult feelings.  I have made a big leap in this area over the past year, and I would love to make more progress here.  There was a time a couple of years ago when I needed that time spent running away from home to collect my thoughts, but that time has passed, and I want running to be something I only do when I truly crave it.  Moving will not help me grow unless I'm also okay will being still.
I will continue forming individual relationships with each of my children.
In 2015, my children will turn 8, 6, and 4.  And yes, I just cried hysterically for 30 seconds after writing those numbers. My husband and I were talking about how each of our relationships with our kids has grown and changed over the past year or so, and it got me thinking about what I want to work on going forward.  Kids grow so fast in the scope of an adult frame of mind.  It is really necessary to meet them where they are today because it's so easy to fall behind and wonder what happened.  I hope to nurture each of our developing relationships this year, and chill out on the angry mommy stuff.  Yup, I can be an angry mommy.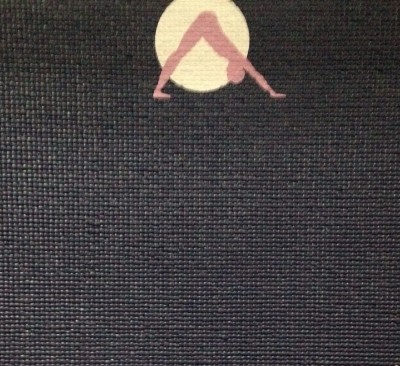 Yoga will become a new norm. 
I've been doing yoga for a week and already I'm wanting to do it almost daily.  I know I said in a recent post  that I'd like to practice yoga twice per week, and if there is any measurable goal I'm setting for the new year, it will be to stick with that.   This is probably more for the psychological benefits than the physical.
Blog blog blog.
This blog has really defined the past year in many ways, and helped me keep things honest with myself and with the world.  There is no doubt in my mind that it will be coming along with me, full force for 2015!
The food.
Will I still be eating sausage in a year?  I think so.  I don't foresee any big changes in my food happening this next year.  If it ain't broke, no need to fix.  Physically I am feeling really well, my digestion is good, and I've mostly mastered the little tweaks in my diet to the point where it feels natural.  One "goal" I have for the new year is to make my own darn kombucha already!  I did the bone broth, now must move on the the 'booch.
2015.  Still can't quite wrap my head around that number as the actual present day and not some fantasy sci-fi movie year.  If I'm feeling this way now, 2050 might really get my granny panties in a bunch (assuming I'm lucky enough to be mentally and physically present at that point.) But now's not the time to be thinking that far ahead, I suppose 🙂
Thanks to Jill Conyers and Jessica Joy for The Fit Dish Link-Up – happy to join you guys today!
Do you set  measurable goals or resolutions for the new year?  Do you reflect on changes over the past year and try to predict what's on the horizon?  What's one area of your life that you'd like to work on this coming year?