These Pumpkin Caramel Pecan Fudge Bars are a decadent real-food treat!  A vanilla cookie crust is topped with a no-bake pumpkin caramel fudge with chopped pecans and chilled for a perfectly creamy texture!  Refined sugar free, gluten free and Paleo.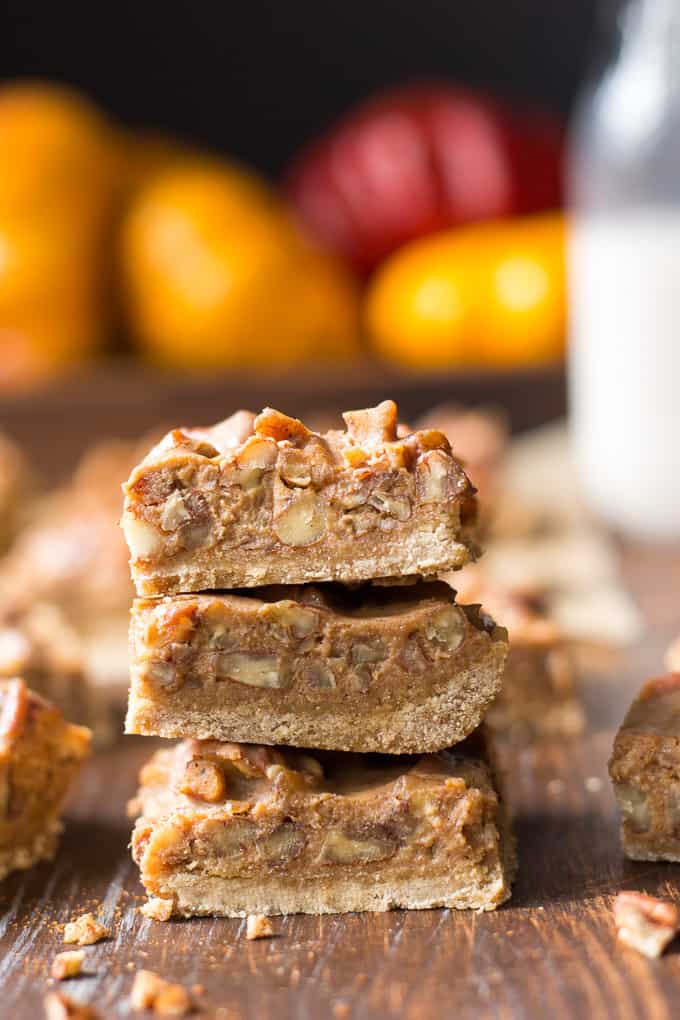 To start off, I would just like to say that I'm obsessed with the bottom layer of these bars – the cookie crust – and if I could, I would somehow work this crust into every recipe.  Maybe a bit of an exaggeration, but I had to get it out there.
ANYWAY!  Unfortunately, I do not have a story from my past related to this recipe in any way, in fact, what I originally wanted it to be, is not what it turned out to be at all.  Deep stuff.  Or not – just baking stuff.  Or no-baking, which is what wound up happening with these Pumpkin Caramel Pecan Fudge Bars.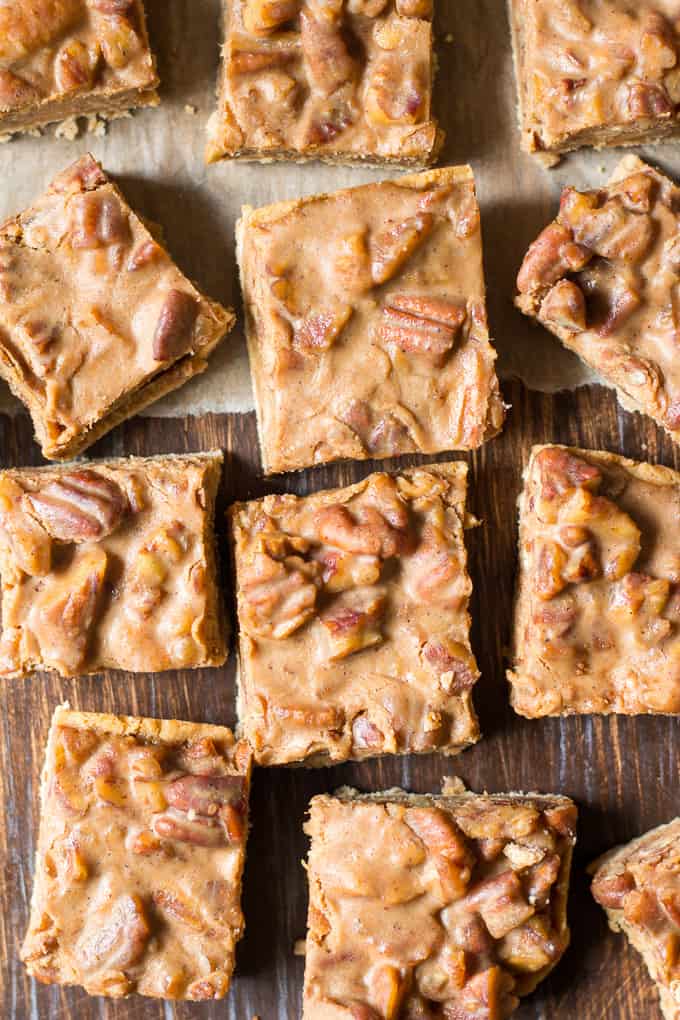 Can you say the title 5 times fast?  I know it's a long one, and I struggled with trying to name these bars until I gave up and just decided to call them what they are!  Originally, I did not have a fudge bar in mind at all, but rather a pumpkin-pecan pie bar.
That fantasy ended when they came out of the oven, cooled, and, although pretty (pecans make everything prettier in my opinion) they did not taste the way I wanted them to taste.  Honestly, they tasted like someone schmeared a scoop of the pumpkin pie right into the pecan pie before Thanksgiving dessert, and I was not digging it.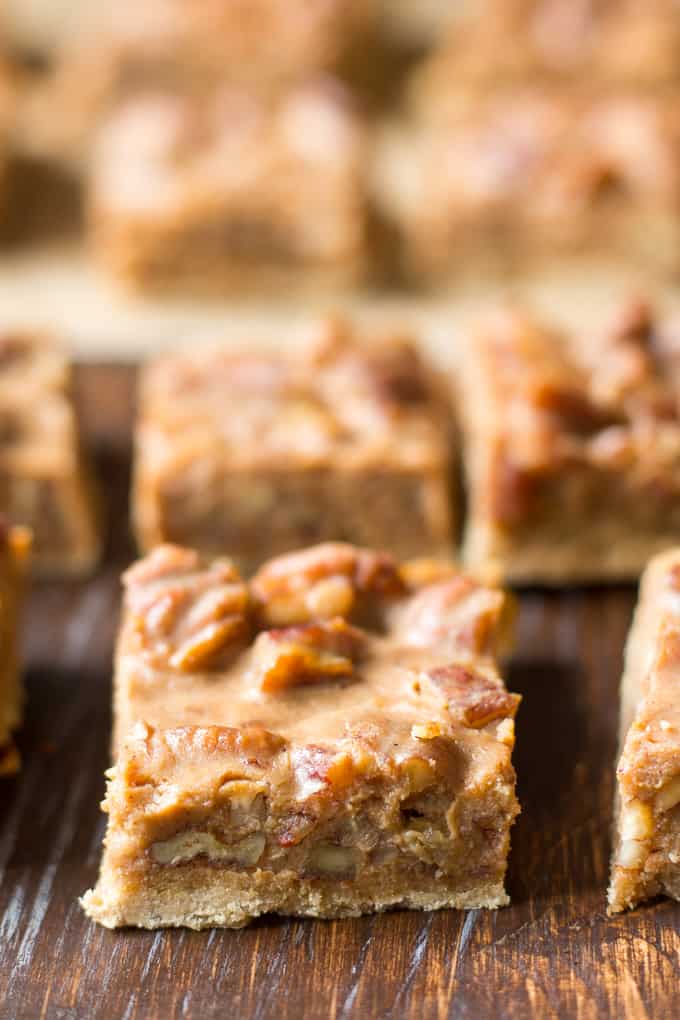 So I did what I think most food bloggers do in that situation – went through the 5 stages of grief.  You know – denial, anger, bargaining, depression, acceptance.  Every. Single. Time. a recipe fails.  You see, I was a social worker in another life, so this is how I think.
Somewhere close to the acceptance phase (this takes me several hours) I decided I'd completely rework the bars into something similar, yet really different.  The crust stays (I love cookie crusts!) but the top layer needed an overhaul.  CARAMEL!  FUDGE!  These are like my dessert go-to's ever since you guys went wild over my caramel fudge cups last year.  The feeling of being loved!  Of course in my low moments I try to revisit it.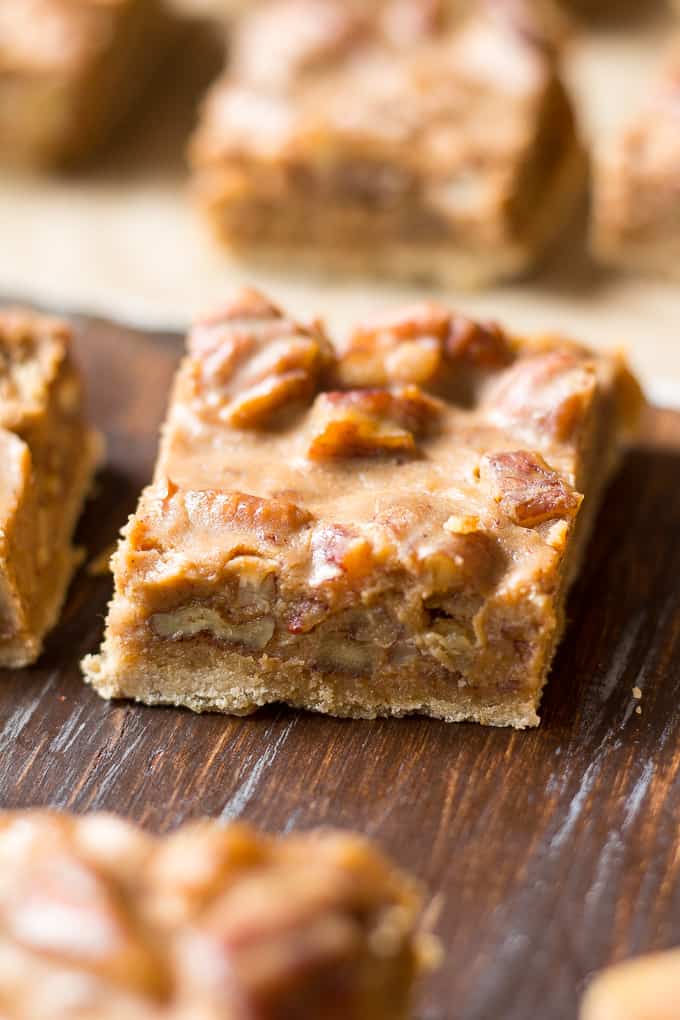 So, for the top layer of these bars, I knocked-off my old caramel fudge recipe EXCEPT I added pumpkin, because DUH – it's the law this time of year and it's also really, really delicious in the caramel fudge.  Oh, and the chopped pecans – they stayed too – after all, that was the whole point of this recipe in the beginning.
So, what we are left with is pure decadent awesomeness in Paleo fudge bar form.  A cookie crust (the only part of this recipe you need your oven for) and a no-bake pumpkin caramel pecan fudge layer.  Say it 5 times fast and then MAKE IT!  Or, say it 5 times fast over and over while you're waiting for it to chill in the fridge.  It's up to you – I know you will love these bars guys!
Paleo Pumpkin Caramel Pecan Fudge Bars w/Cookie Crust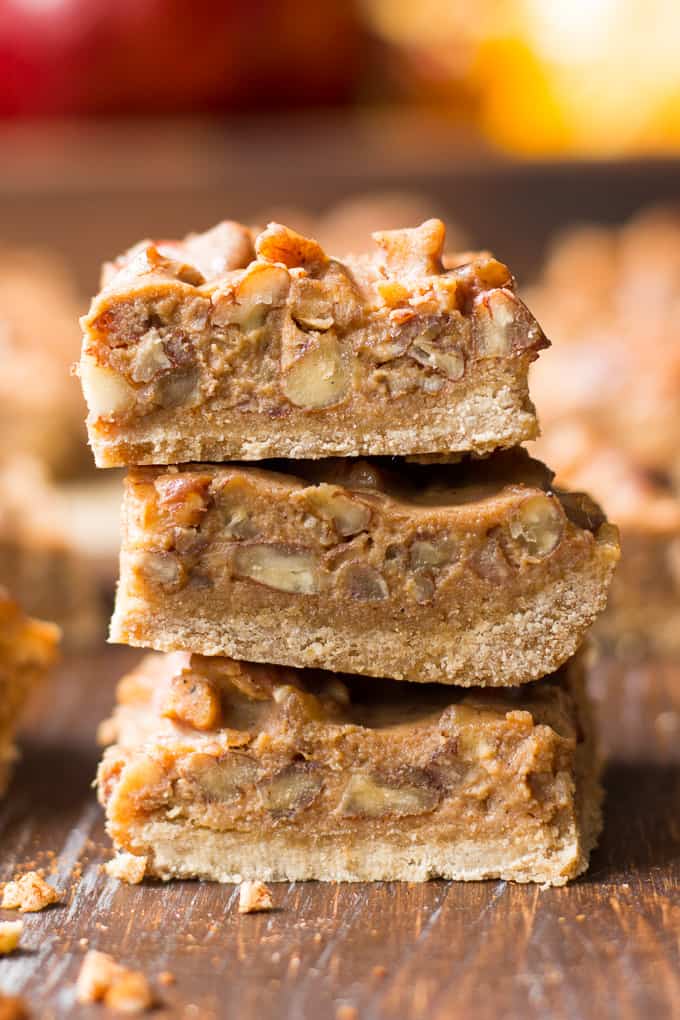 Paleo Pumpkin Caramel Pecan Fudge Bars w/Cookie Crust
This decadent Paleo dessert is perfect for fall! A vanilla cookie crust is topped with creamy pumpkin caramel fudge with chopped pecans and chilled for perfect fudgey texture. Refined sugar free, gluten free, and Paleo.
Prep Time: 10 minutes
Cook Time: 15 minutes
Total Time: 25 minutes
Course: Dessert
Cuisine: Gluten-free, Paleo
Servings: 16 servings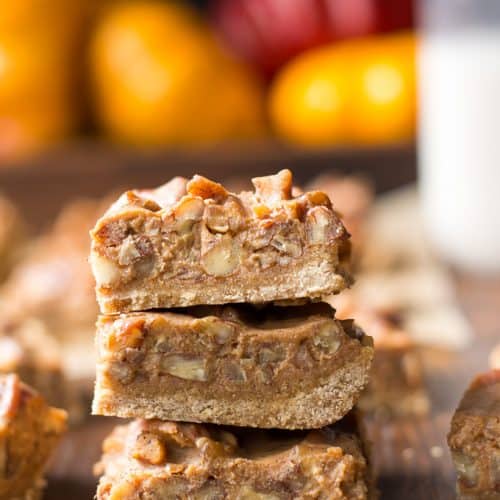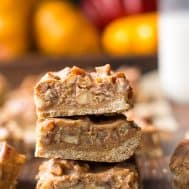 Ingredients
For the Pumpkin Caramel Pecan Fudge Layer
Instructions
First, make the crust. In a medium bowl, whisk together the egg, coconut sugar, and coconut oil until smooth. Mix in the coconut flour until a sticky dough forms (you can chill the dough in the freezer for a minute to make it easier to work with)

Using a piece of parchment paper to minimize sticking, press the dough down into the parchment lined square pan to cover the bottom fully.

Bake the crust in the preheated oven about 10 minutes or until set and just beginning to brown, then remove from oven and set aside to cool while you make the fudge.

To make the fudge, have all your ingredients ready to go and heat a medium saucepan over low heat.

Add the coconut oil and stir until just melted. Then, add the coconut sugar and stir continuously for about a minute to combine.

Continue to stir and add the coconut milk to the saucepan.

Stir and cook another minute or two keeping the heat on low. When small bubbles begin to form, remove from heat.

Stir in the pumpkin puree, pumpkin spice and vanilla until smooth and creamy, then stir in the chopped pecans.

Spread the pumpkin caramel fudge mixture over the crust, cover with plastic wrap and chill in the refrigerator for at least 2 hours until firm, or in the freezer for about 30 minutes.

Cut into squares and enjoy!
Recipe Notes
*To prepare my coconut milk, I chill prior to opening the can so the cream and "water" separates, then, I discard half the water and blend up the rest with an immersion blender.
**You can lightly toast the pecans prior to adding to the recipe if you prefer - I made this with raw pecans and toasted and both were good.
***This is for baking the crust - the top layer is no-bake
Nutrition
Calories: 201kcal
Carbohydrates: 10g
Protein: 2g
Fat: 17g
Saturated Fat: 9g
Cholesterol: 10mg
Sodium: 29mg
Potassium: 67mg
Fiber: 3g
Sugar: 5g
Vitamin A: 460IU
Vitamin C: 0.3mg
Calcium: 11mg
Iron: 0.7mg
What I Used to Make My Paleo Pumpkin Caramel Pecan Fudge Bars:


Want more Paleo Fudge Recipes?  Try one of these!
Salted Dark Chocolate Tahini Fudge
Paleo Fudge Bars Around the Web:
Chocolate Avocado Freezer Fudge
Tell Me!
Have you tried the mix of pumpkin and caramel?
What one thing that makes every dessert prettier?  (DRIZZLES!  This is missing a drizzle!)
Last time you went through the 5 stages of grief for something silly?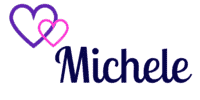 Note: This post contains Amazon affiliate links. This means that if you click on a link and make a purchase, I will receive a small commission at no cost to you. Thank you for supporting Paleo Running Momma!