I hope everyone saved room for dessert, because I have 14 (yup, for Valentines Day!) crazy delicious, indulgent-yet-healthy Paleo chocolate dessert recipes for you to get excited about!  And then try out, of course!
So, it's my LAST DAY of the Whole30 (and perhaps yours, too!) the last day of January, and it's time to welcome some Paleo treats back into my life.  And yours, of course.   It's almost Valentines Day, right?!  And – maybe it's just me – but I can't do Valentines Day without my fair share of chocolate.   Luckily there are so many easy, deliciously indulgent chocolate recipes that taste classically rich but are made without any unhealthy ingredients.
While going bonkers and eating chocolate creations 3 times per day is unnecessary (and would sorta defeat the point of Whole30, and Paleo in general) I DO think it's a great time to explore all the Paleo dessert options out there – so we can have our cake (quite literally) – and still feel awesome after eating it.  That's what Paleo treats and desserts are all about in my opinion – and it's NO secret that I'm quite the fan of dessert, just check out the "sweet treats" section of the blog!
Each chocolate recipe shown here is gluten free, grain free, legume free, dairy free, and refined sugar free.  If you're new to Paleo treats and baking, definitely check out my "pantry staples" page for recommended ingredients for many of these recipes.   Ready to dig in?   Heck to the YES!
14 Paleo Chocolate Dessert Recipes You MUST Try!
1.) Triple Chocolate Sweet Potato Brownies via Paleo Running Momma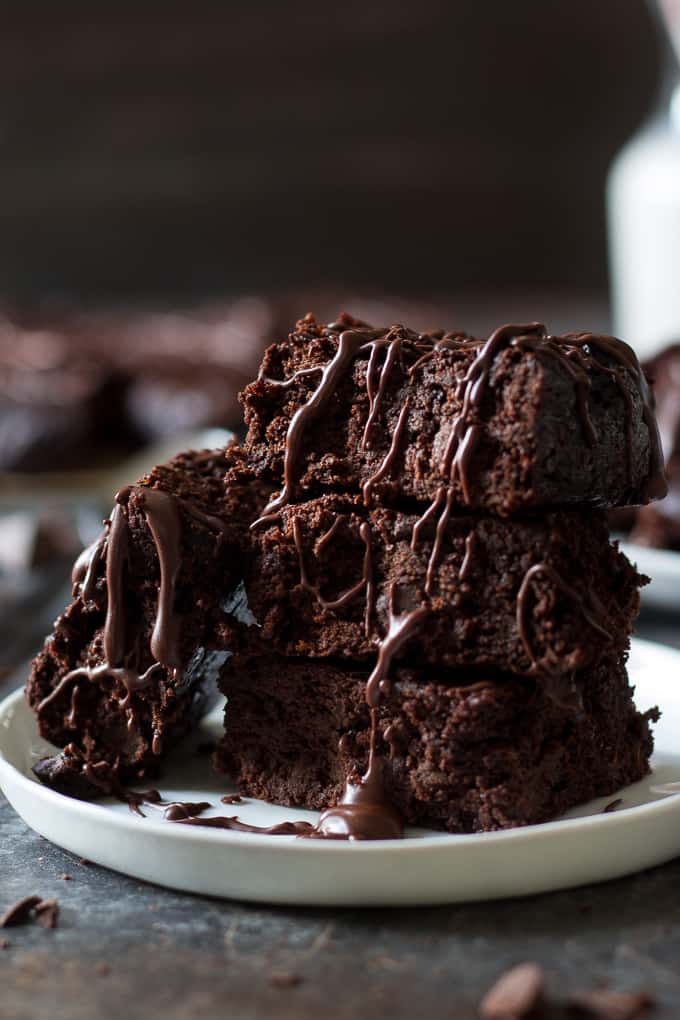 2.) 3 Ingredient Chocolate Covered Date Nut Bars via Fit Mitten Kitchen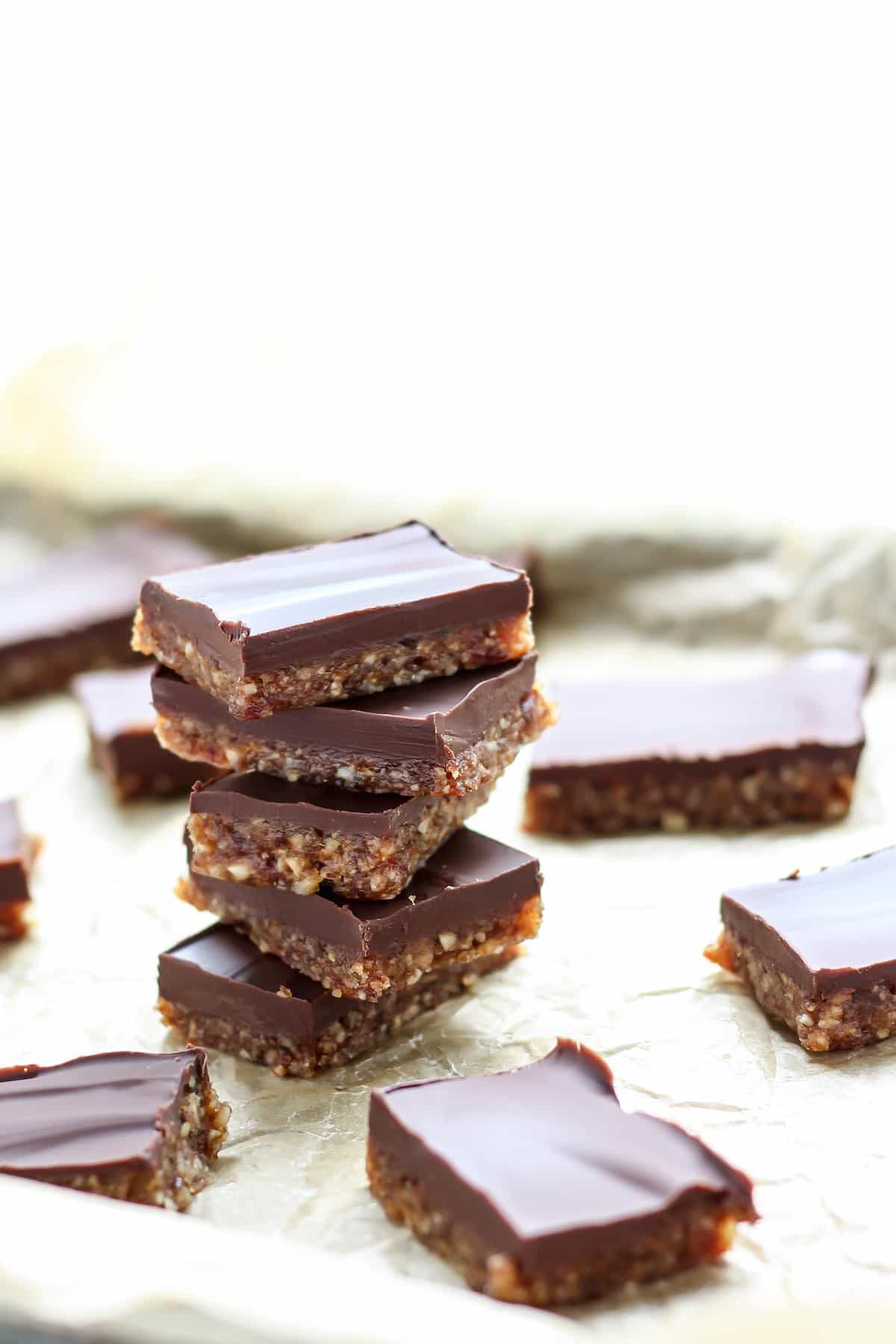 3.) Paleo Chocolate Pudding via Wicked Spatula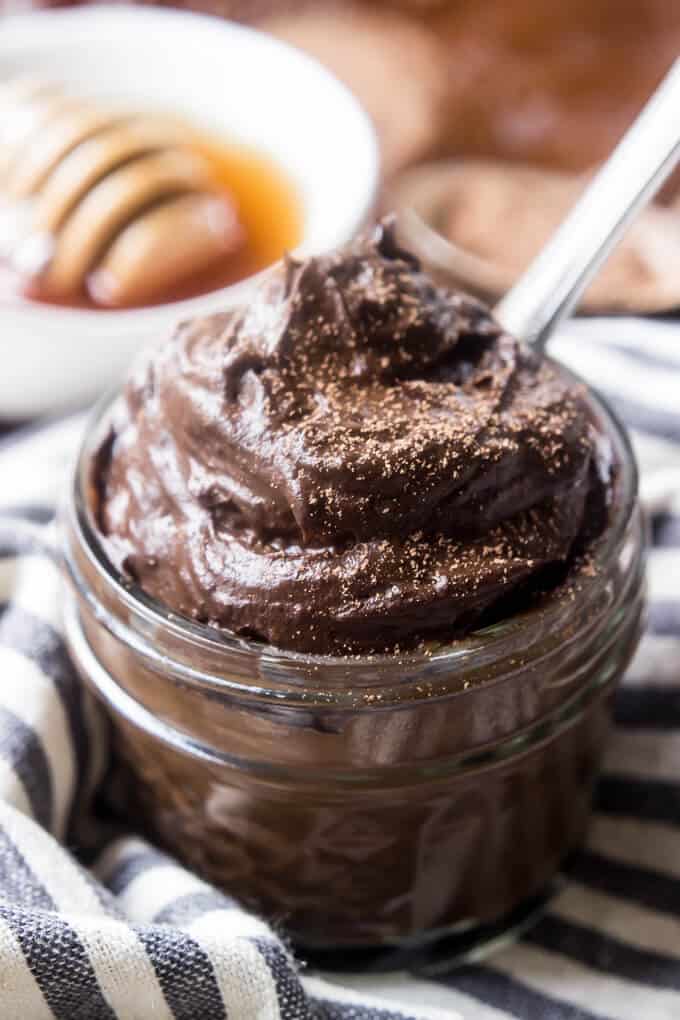 4.) Dark Chocolate Cashew Strawberry Truffles via Paleo Running Momma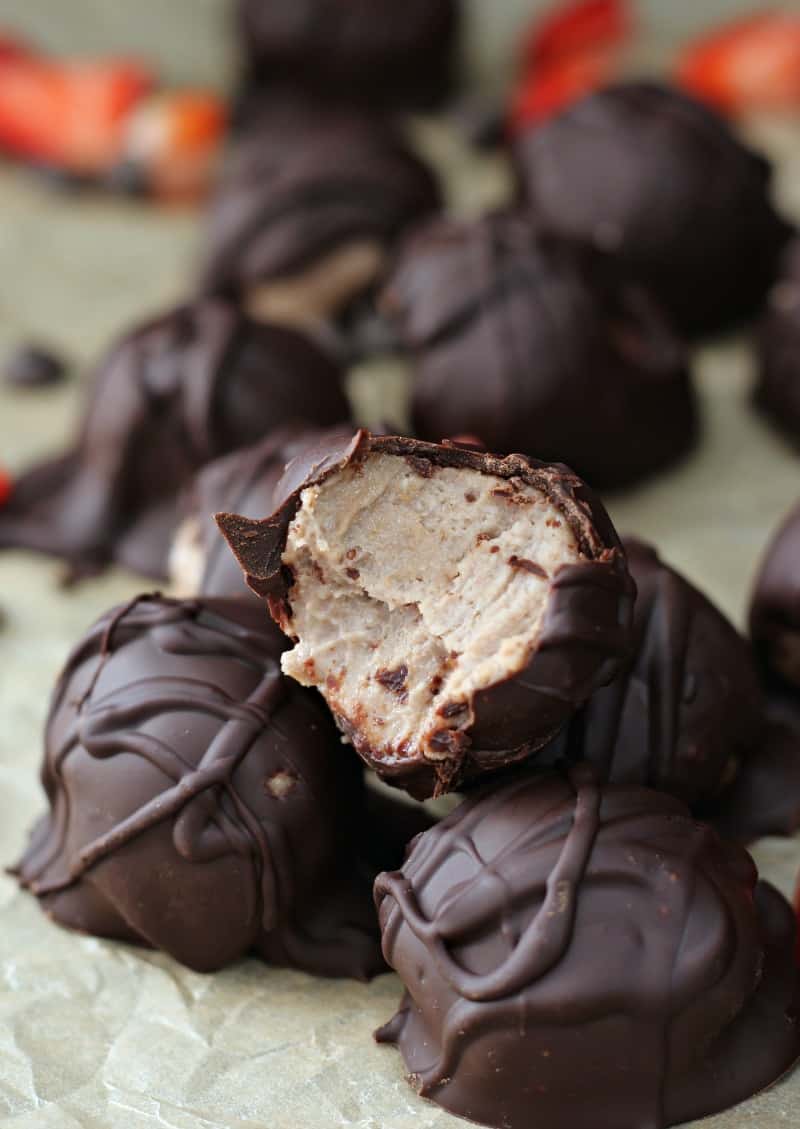 5.) Fudgy Double Chocolate Mug Cake via Running With Spoons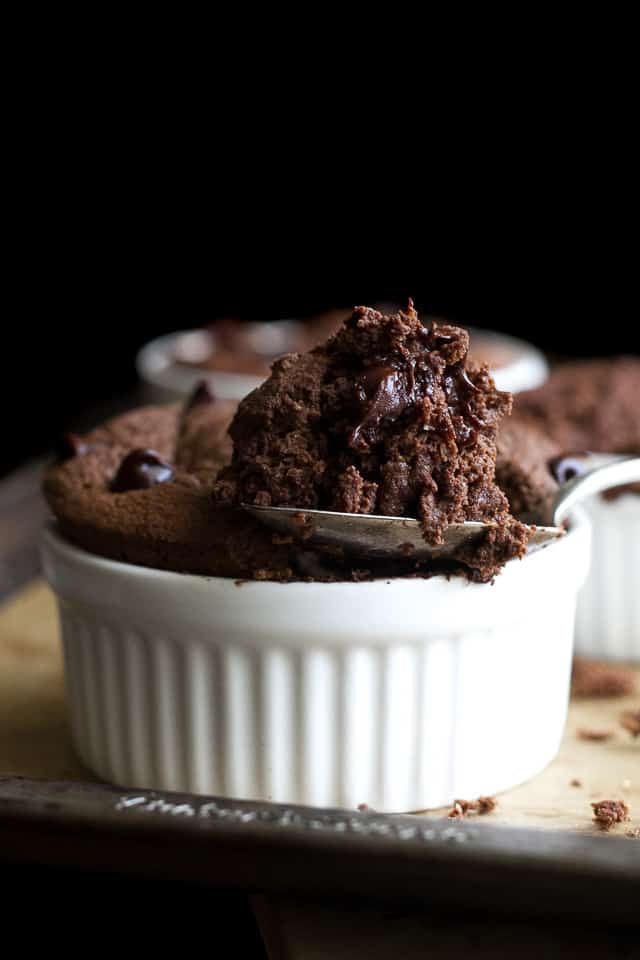 6.) Chocolate Covered Strawberry Ice Cream Bars via Beaming Baker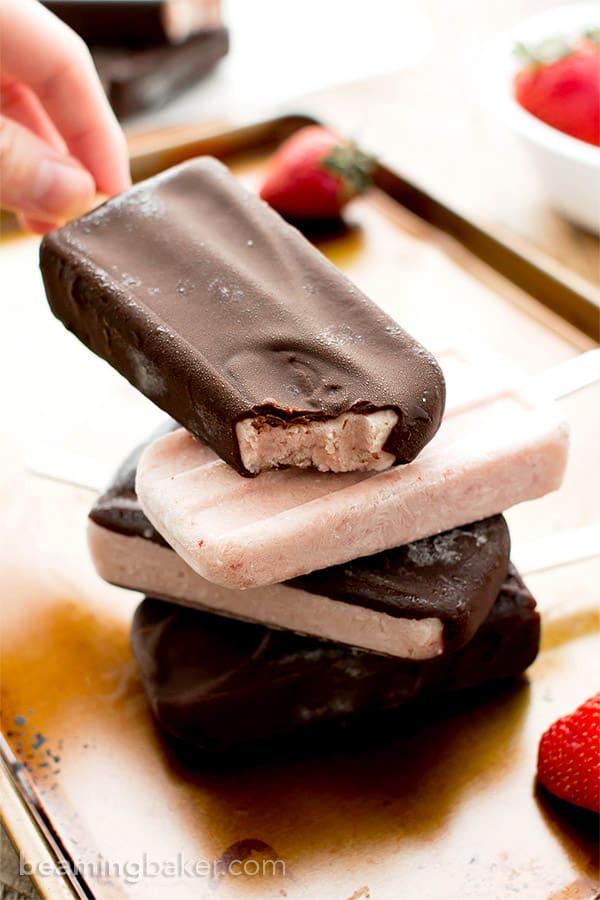 7.) Fudgy Chocolate Skillet Cake via Paleo Running Momma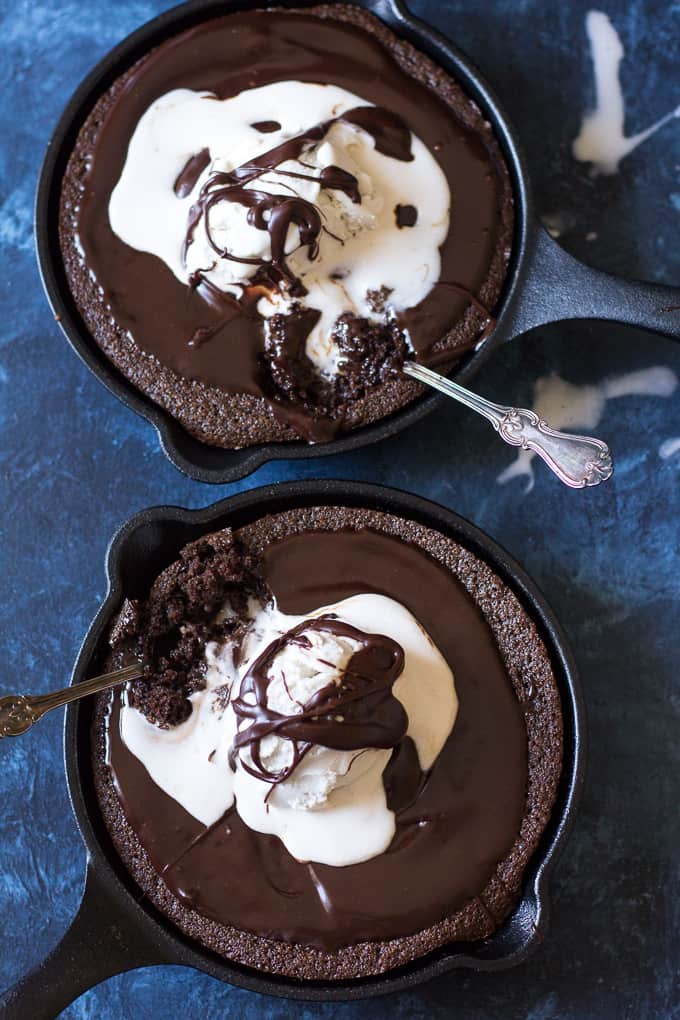 8.) One Bowl Dark Chocolate Salted Caramel Brownies via Cotter Crunch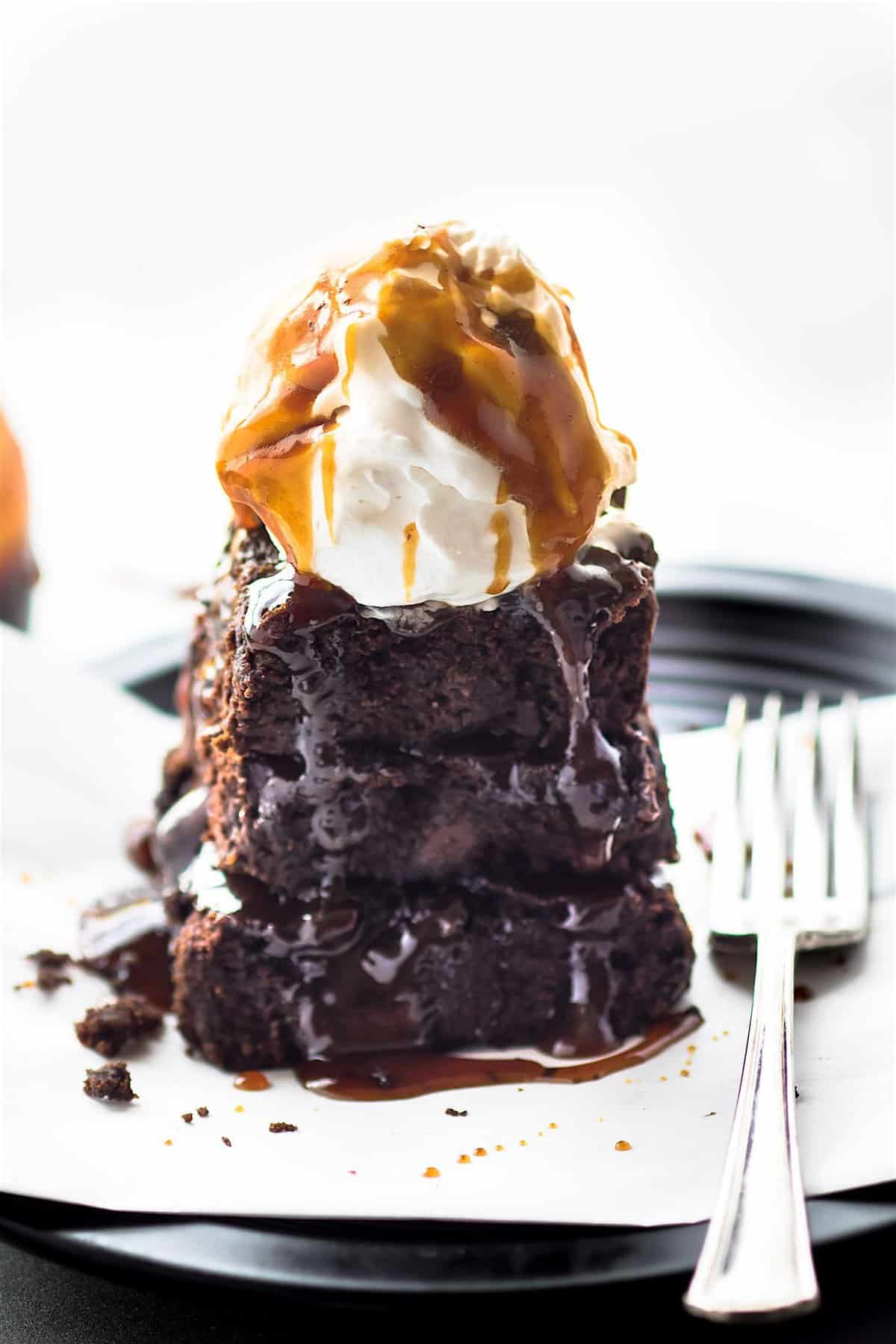 9.) Chocolate Fudge Pie via Texanerin Baking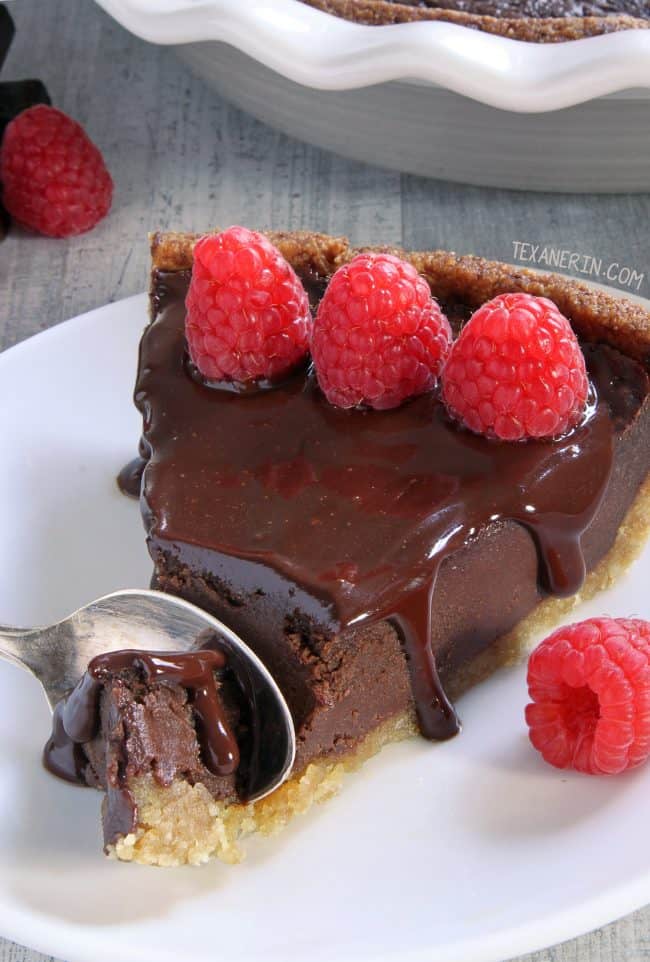 10.) Chocolate Ganache Tarts with Coconut Macaroon Crust via Bakerita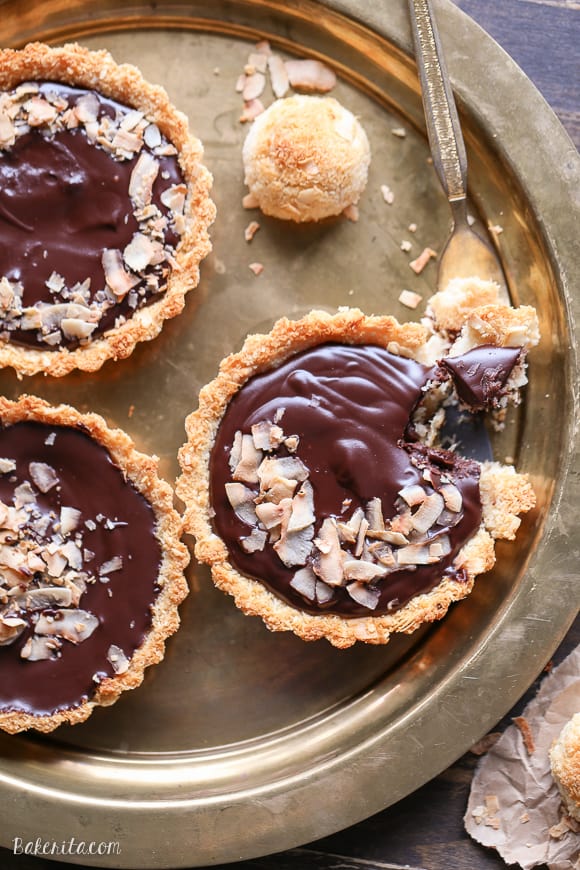 11.) Easy Brownie Brittle Bark via Jay's Baking Me Crazy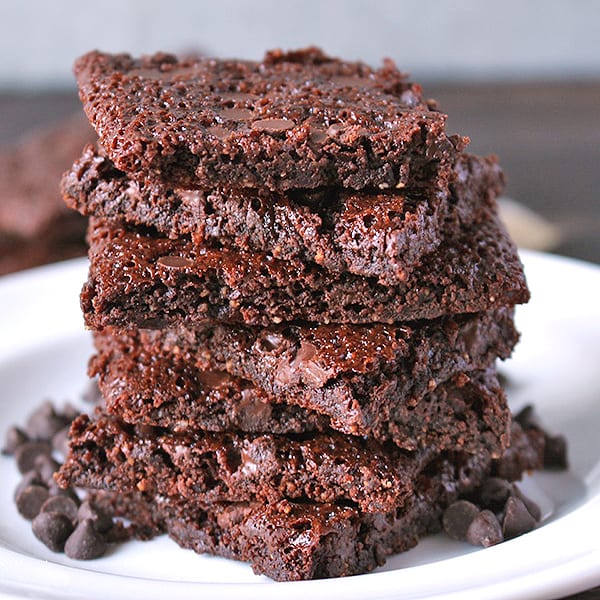 12.) Double Chocolate Brownie Cookies via Bakerita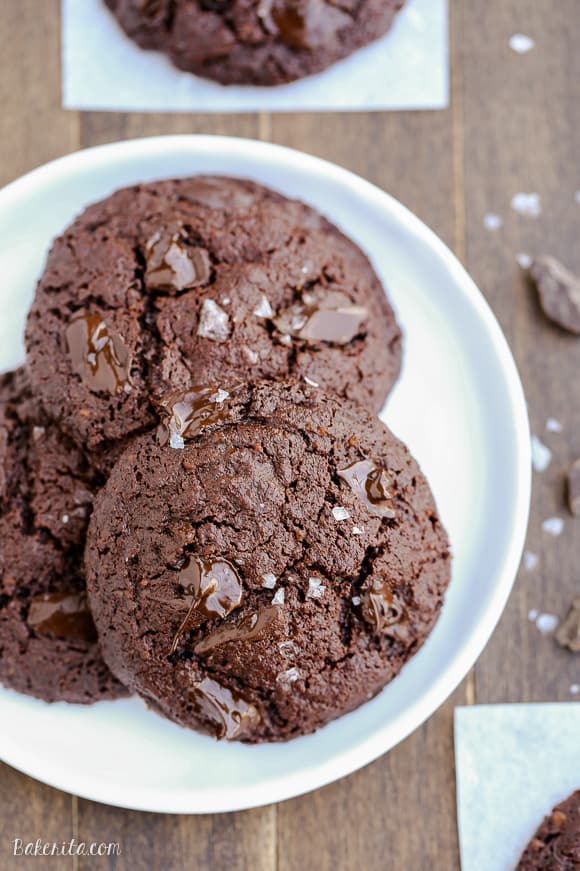 13.) Paleo & Vegan Almond Butter Cups via Beaming Baker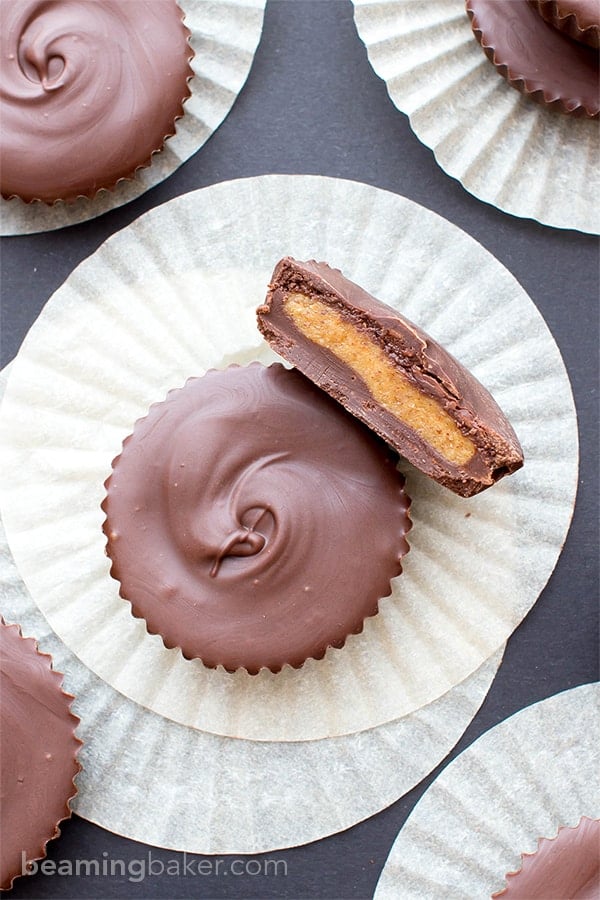 14.) Dark Chocolate Raspberry Fudge Brownies via Paleo Running Momma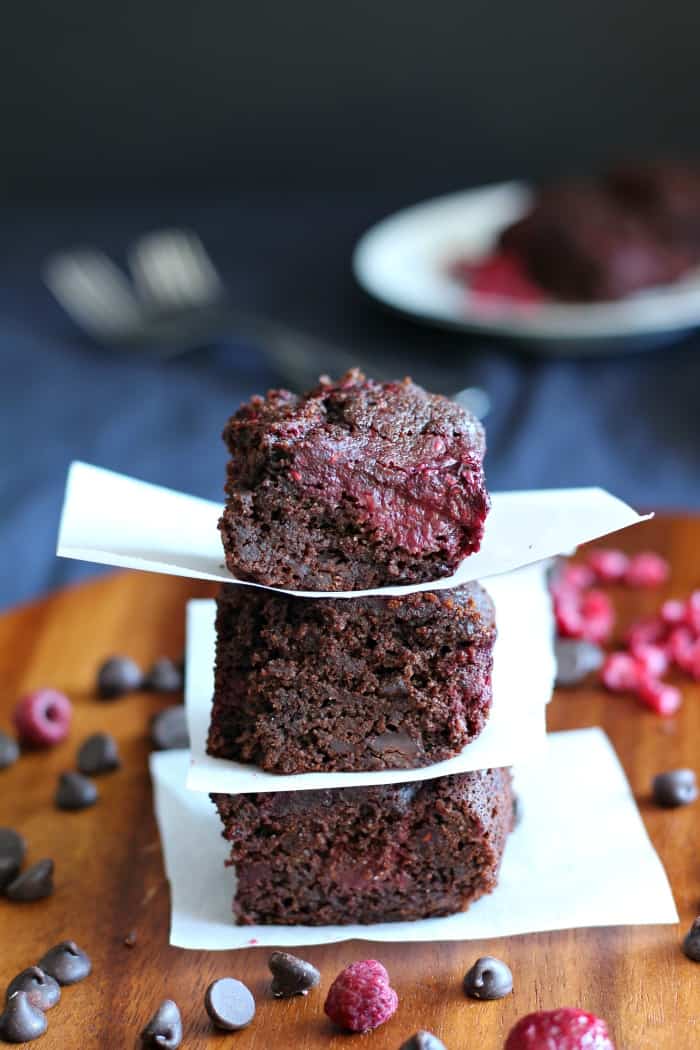 Tell Me!
What's your all-time, hands down favorite chocolate dessert?
What classic chocolate treats would you like to try a Paleo version of?