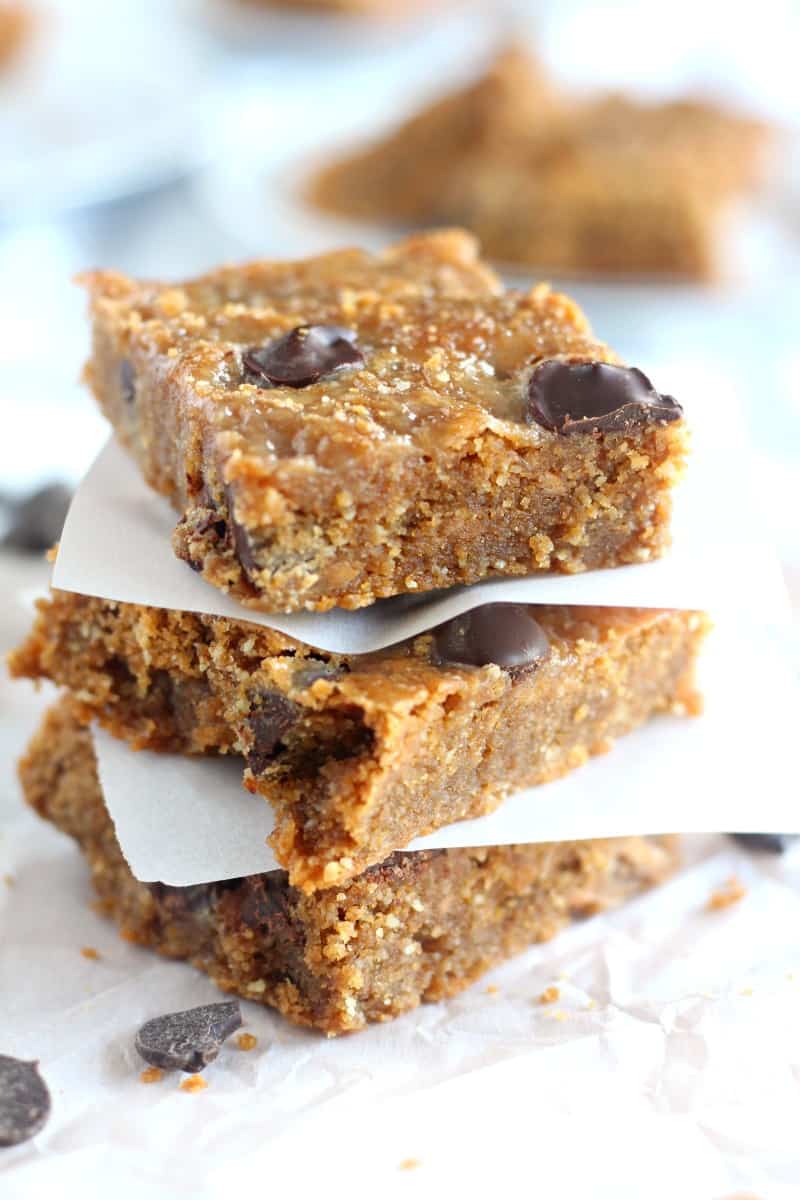 Love 'em?  Hate 'em?  Couldn't eat paleo without them?  Think they're everything that's wrong with modern day trendy restrictive eating plans?  While looking through my recipes in an attempt to dream some magic up for this coming week, I noticed something:  I have maybe one, tops 2 recipes that could qualify as "treats" by any stretch of anyone's imagination.   Nothing involves chocolate (those cupcakes are not mine, nor are they at all likely paleo.)  The truth is that since eating paleo, my consumption of actual sweet food resembling dessert that isn't fruit has gone way, way down.  Like it's really almost nonexistant.  So I did some deep, deep thinking on the topic of treats, specifically "paleo treats."
What Paleo DOESN'T Mean to Me
Paleo does not mean "diet" to me.  It does not mean deprivation, punishment, or no-sugar-4-life.  Since I don't see it as a diet, I don't "crave" the "bad stuff" and look for ways to recreate desserts with "compliant" ingredients all the time. And in the same spirit it also does not mean I avoid sugar if it's what I really want.  I just don't want sugar much when I'm filling up on great food and lots of fat and protein.  I don't get into any technical definition and say I can't have something just because it doesn't jive with my or anyone else's vision of "paleo."  After all, I'm living in real-time suburbia, not paleolithic times.  I'm a blogger, not a cavegirl.  I would be full of BS if I said I would never eat a brownie again because cave-people didn't eat brownies.  Cave-people also didn't order grassfed meat on the internet, or shop at Whole Foods, or link to affiliate "paleo products" in their WIAW blog posts.   If I've learned this correctly, cave-people didn't even have blogs, social media or the internet at all.  Unreal.
Some things that Paleo DOES Mean to Me
Paleo means I don't have to worry about getting sick randomly and unpredictably.  It means I feel full and satisfied after my meals and don't need to snack nearly as much as I used to.  It means I don't consume processed sweets or addictive artificial sweeteners that leave me desperately craving my next sweet fix.  It means I spend more time, effort, and often money choosing humanely raised meat, pastured eggs, fresh veggies and fruits, and creating meals made with whole, fresh ingredients that rarely come in a box.  It means I ALWAYS look at ingredients before buying anything from a package, and reject anything that contains grains, soy, dairy and unnatural sweeteners.  It means that I actively seek out products that are as close to their original form as possible.  It means that most of the time, my diet consists of lots of veggies, meat, fats, and some fruit.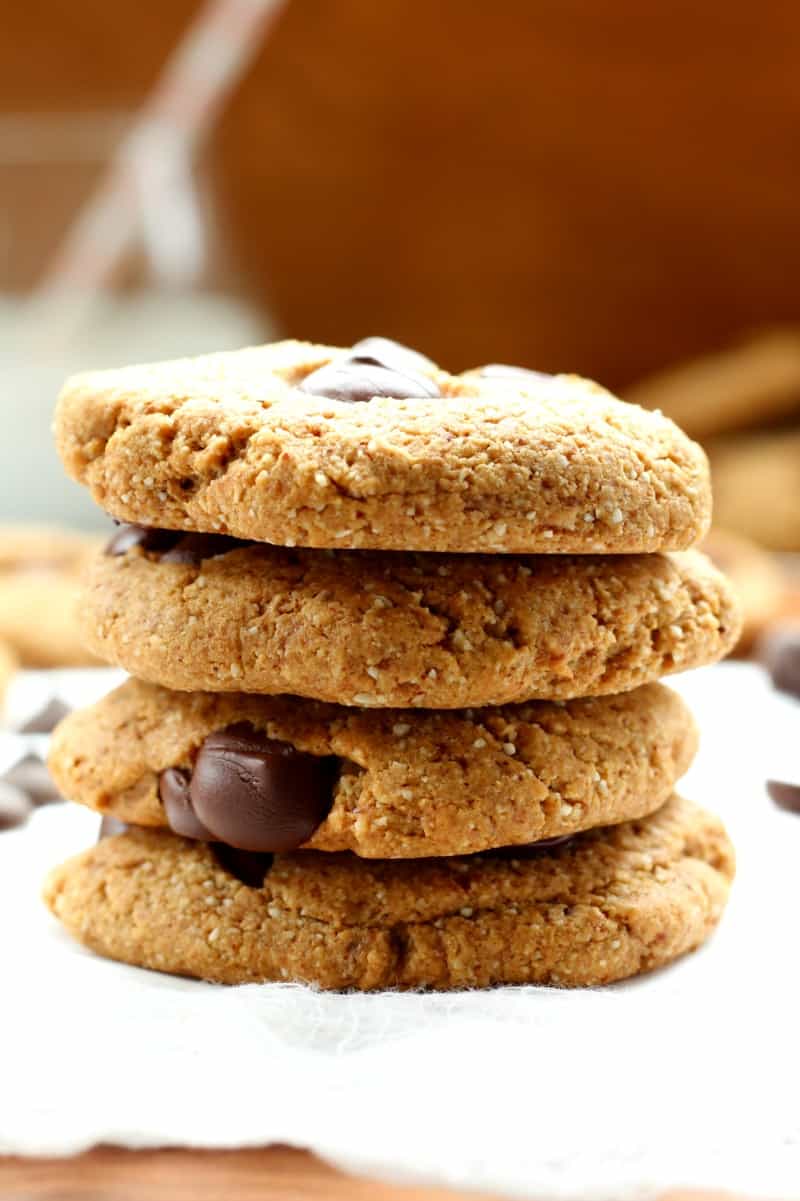 Where Do Treats Fit In?
For the first 6 months or so that I ate paleo, treats didn't fit into my diet at all.  I didn't see the point for them since I didn't crave any sweets but fresh fruit with coconut butter (is that a "treat?" maybe somewhere in the middle?) and with marathon training I was choosing to fill up on more natural carbs and just didn't have much room in my day for treats, nutrition wise and the desire wasn't there.
The first time I ever had a paleo treat, I made Paleomg's Magic Brownie bars and my kids were absolutely thrilled.  They definitely gave us the feeling of the fun weekend baking projects we did pre-paleo.  BUT I didn't personally feel the pull the make anything like that again anytime soon.  Maybe if someone were doing the work for me it would have been different!  But let's face it, paleo treats can be sort of challenging and expensive to make, and really just don't seem worth the effort most of the time.   MOST of the time is key here.  With a bunch of holidays coming up I also know that I'll be faced with what to do about dessert.  I mean making dessert for my family and guests.  What approach do I plan to take?
This is where I think the idea of paleo treats can be pretty incredible, and I have to tip my hat and give the utmost respect to all the paleo and vegan food bloggers taking the extra time to develop "treat" recipes that help people stick to eating guidelines that help them FEEL GOOD.  Because of paleo treat recipes that are genuinely and actually as good as old standards, but with far fewer and whole ingredients, I can choose to serve my family desserts that taste great, resemble old favorites BUT that don't leave any of us sick, tired, and perhaps shopping for new pants the next day (I'm thinking day after thanksgiving kind of thing.)  If you approach paleo treats as a once-in-a-while or a special-occasion occurrence, they serve the purpose I believe they're supposed to – a way to enjoy a delicious dessert without needing to worry about making yourself sick.

Some People Really Can't Eat Regular Treats
I've heard/read critics say over and over "Why not just eat a regular treat once in a while?  Why does it have to be paleo?"  This mentality just shows that a lot of people don't understand the impact food can have on how someone feels.  Chances are that person wouldn't tell someone with an allergy to just eat the food they're allergic to once in a while.  Depending on how severely you react to a particular ingredient, like wheat flour, a piece of cake might make you sick for a few days, or even a week or more, before you feel back to normal.  Definitely doesn't seem worth it to me.   Then again, there are some foods that you don't react as strongly to that ARE worth it.  For me, I can have a little bit of ice cream and be okay, but a piece of cake, or even flour in a sauce by accident, can make me feel bad for about 3 days.  So, you can bet that on Thanksgiving we'll be having some paleo desserts, or at least some pie with a gluten free crust!  For special occasions where you have emotional connections and/or family traditions with food, learning how to recreate some of them so you can feel good after eating them helps everyone enjoy the experience more.  And it's always fun to have people try treats with new ingredients that they wind up loving!
So, you definitely won't be seeing tons of treats showing up in my recipe posts, but as the holidays approach, a few more here and there will probably trickle in (if I can get it together and brainstorm up some good ones.)  This is where having kids can be helpful because they can dream up ideas for treats like no one's business.  Especially the middle one.  Paleo, not paleo, it doesn't matter as long as you call it dessert.
Okay seriously, it's Sunday morning and I'll have to excuse myself now to go make my family some paleo pancakes 🙂
What are your views on paleo treats?