Happy Wednesday – the day I write stories about the food I eat all day, every day – complete with real-life iPhone illustrations of the whole thing – and all of you fine and highly valued readers comment on it as you wish.  Totally normal and EXACTLY what I predicted I'd be doing with my life as I graduate with a masters degree in social work.   (Don't tell anyone, but this is way more fun than I ever thought it would be.)
So this week instead of showing you my coffee cup for the 7th time (or however many times I've done this) I'm going to just get to the important stuff – the things I ate in the past week that were simply awesome. Yes, some of these things might look a little…familiar, but whatever I did to them this time around made them even better than usual.  And I'll tell you all about it, don't you worry.
First up, I'll go with breakfast.  You all know I'm a big fan of "the hash," which is funny because I didn't even know the actual definition of a hash until maybe 6 months ago.  Turns out the hash and I were made for each other.
So this plantain hash that I just had this morning was probably the best I've made.  After a hard run I try to get my breakfast just right because disappointing a hungry runner is a bad move.  I diced up half a large, mottled yellow-black plantain along with half a golden delicious apple (my husband got the other half in his own little skillet and took it to work.  Not the skillet, the hash.)  I added mild Italian sausage and sauteed everything in coconut oil until it was nice and brown and toasty.  Put all of that on a plate, and then cooked two eggs in the same pan sunny-side up to top the hash.  Total awesomeness.  The next breakfast was after my long run on Saturday.  I definitely don't like to screw up my post tough run breakfasts!  This was made with diced roasted pumpkin, thick bacon, and diced pear.  I cooked the bacon first, removed from pan and sauteed everything in the bacon fat and added some cinnamon, nutmeg and ginger.  Then the bacon went back in crumbled, and I added eggs.  Yum to that!
Next up is lunch.  These two lunches involved leftovers, which, in my opinion elevates their status.  I love making good use of leftovers and feel very productive when it works out!  I made pulled pork in my slow cooker for dinner last Wednesday, and used leftovers for the next 3 days.  This was a simple salad of baby spinach topped with pulled pork and avocado.  Couldn't be easier and was really delicious.  The other lunch was a salad of baby spinach, tomatoes, and avocado topped with leftover sauteed chicken thighs and homemade ranch dressing, using my mayo recipe as a base.   Good stuff, and really easy.
Onto dinner.  I want to share my recipe for the easiest onion-dill roasted potatoes, but first let's look at my bacon.  There's just something about a simple burger and fries that really hits the spot.  For dinner on Saturday I made turkey burgers and topped them with homemade ranch, again (not so photogenic but really yummy) alongside bacon, tomato, avocado and baby spinach.  Plus the white sweet potato fries.  They seem to make the crispiest baked fries and the whole family loves them so I keep doing it.
Now for the recipe.  I've made these twice and they're just really tasty and my kids love them.  They make me happy.  Plus I eat them before my tempo run hoping the carbs give me superpowers.
Awesome Easy Onion Dill Roasted Potatoes
Onion dill roasted potatoes
Prep Time: 10 minutes
Cook Time: 35 minutes
Total Time: 45 minutes
Course: Side Dish
Cuisine: paleo potatoes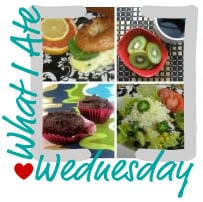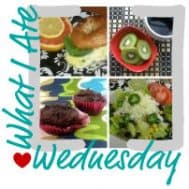 Instructions
Preheat your oven to 450 degrees

Cut the potatoes into 3/4 inch chunks and blot with paper towels to get rid of excess moisture

In a large bowl, combine the potato chunks, coconut oil or other fat, salt, pepper, onion powder and dill and toss to completely coat the potatoes.

On two large baking sheets lined with parchment paper, spread out the potatoes so they are in one layer, not touching each other.

Bake in the preheated oven until light brown and crisp, about 30-35 minutes, remove from oven carefully and serve with just about anything.

Eat up the potatoes and the compliments!
I also had a couple of snacks that were "best" worthy. After my long run I've been doing a 2 part refuel involving a smoothie before my full breakfast.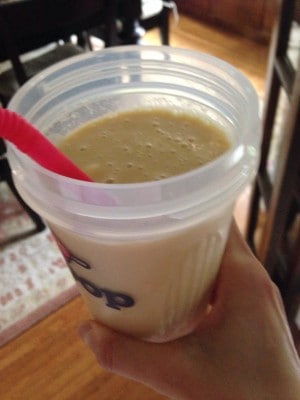 I know the picture doesn't make this look like the best of anything, but I got it right this time.  I used one banana, about 6 oz coconut water, half cup frozen mangos, and one and a half scoops of Healthy Skoop B Strong protein powder.  Genuinely delicious, and I'm not a smoothie person.
And I won't show you a picture, but my favorite bed-time snack lately is sliced bananas with berries and melted coconut butter.  My favorite brand is Artisana – 100% Organic Raw Coconut Butter – 16 oz.
  That's an amazon affiliate link FYI.  Their prices are the best I've found so far.  I've even been microwaving the whole bowl so the fruit gets a little warm too.  You wouldn't want to see a picture of this anyway but you get the idea.  Heaven in a bowl 🙂
Well, that wraps up the best of my food for the week.   I'm sure you laughed, cried, and thought it was the best thing since sliced bread.  I guess that joke doesn't work so well on a paleo blog.
What was the best meal you had this week?  Or something that you eat all the time that you keep trying to improve?