This delicious post is sponsored by Dr. Axe Multi Collagen Protein, all opinions expressed are my own.  
This easy homemade paleo pumpkin spice latte is dairy-free and naturally sweetened with medjool dates.  Add collagen protein for a healthy boost to this cozy and festive latte!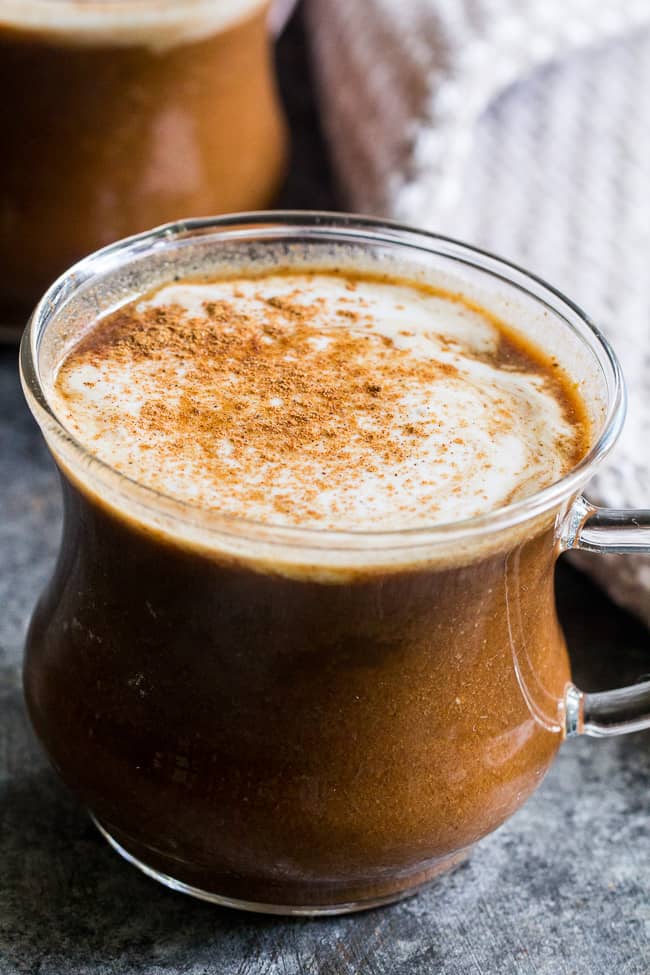 'Tis the season for all things pumpkin and pumpkin spice, it's official.  Although as a food blogger, it seems like pumpkin season begins in July for me (not feeling sorry for myself), for the rest of you guys, October is when it's REALLY fall, and when we start to actually try out all those pumpkin recipes we've been rounding up since August.
Anyway, we're here today to discuss 2 of my long-time favorite subjects, and 1 of my newer ones – coffee, pumpkin spice, and collagen protein.  To clarify, I've been a pumpkin spice latte – life'r and collagen protein is newer to me.
I've been consistently putting collagen protein in my morning coffee mug for about 3 months now, and prior to that, it was always something I had been meaning to get started with, given what I knew of the potential benefits for the gut, skin, joints, and overall health.  I mean, there are only SO many healthy practices/supplements we can take on in a day, right?!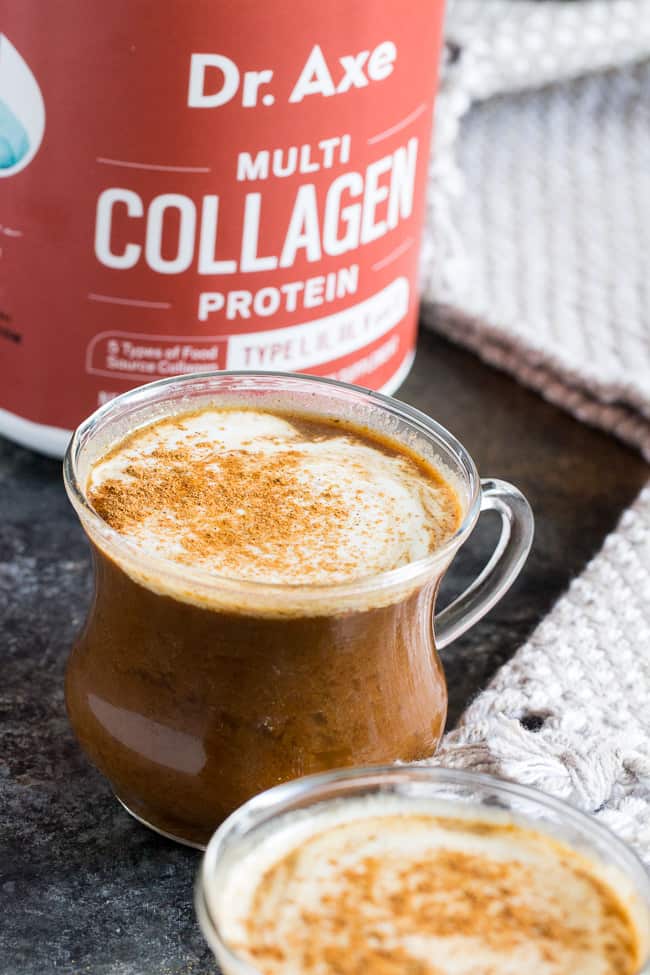 Well, it turns out that collagen protein is just about the easiest one on your list to get started with and actually stay consistent with.  That is, of course, if you're a person who drinks, um, anything during the day at any point.  Nope, it doesn't even have to be a hot beverage, since you can mix Multi Collagen Protein into any beverage, smoothie – whatever – cold or hot.  Super simple and almost requiring no brain power – especially if you keep your collagen right on the kitchen counter as a little reminder, like I've been doing.
Of course, I did make you guys a hot beverage today…so, I DO hope you try this paleo pumpkin spice latte when giving your Multi Collagen Protein a whirl…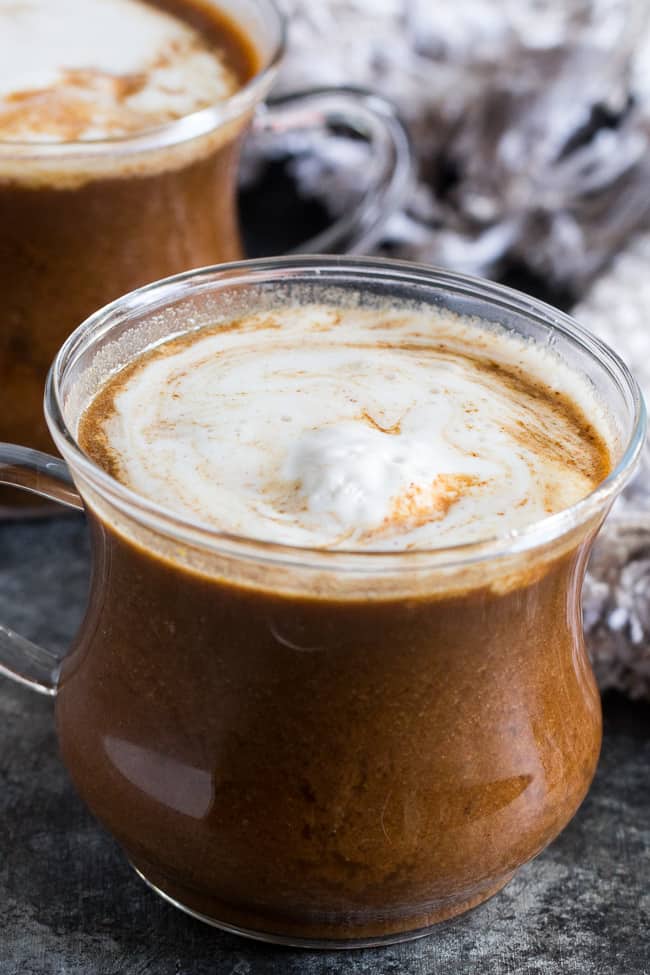 Don't tell me you're about to say no to this – impossible!  Now, if you're not familiar with Dr. Axe, or collagen protein, visit the website here to discover how supplementing with collagen can help support a healthy lifestyle.
Dr. Axe Multi Collagen Protein Powder—Contains Collagen Type I, II, III, V and X from Four Food Sources (beef, chicken, fish and eggshell membrane):
7 grams of Protein (per serving)
Mixes Instantly (Odorless, Tasteless)
Adds Collagen Boost to Any Meal
CONTAINS: Eggs, Fish
The Multi Collagen Protein is odorless and flavorless and easily dissolves when added to your drink.  This paleo pumpkin spice latte is my recent favorite beverage to blend my collagen into every morning.  After try it, it's tough to go back to plain coffee – probably the only downside of this latte, but not a bad thing 🙂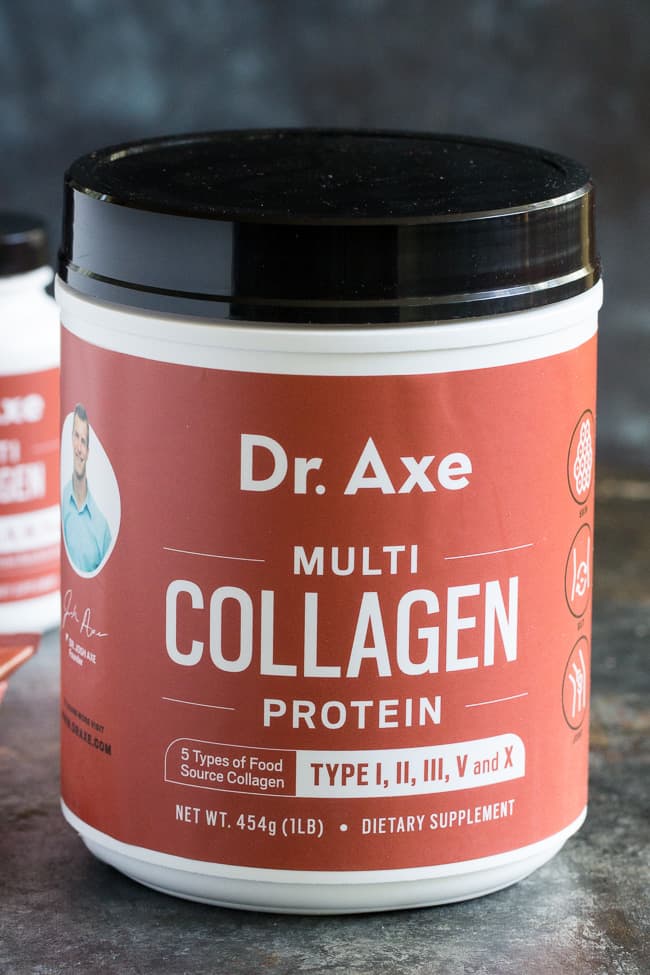 So, what else do we have here with our collagen, after all?  Since I wanted to keep this recipe as clean as possible while maximizing the pumpkin spice flavor, I decided to sweeten the latte with medjool dates.  Don't be scared if you haven't sweetened your coffee with dates before – once softened, they blend up nice and smooth and add just the right amount of sweetness to bring out the pumpkin spice flavor.
We also have almond milk, a bit of pumpkin puree and coconut oil, plenty of pumpkin pie spice and cinnamon, and of course, some good 'ol strong brewed coffee.  You can also add vanilla extract for additional flavor – I'm a big vanilla fan!
For the photos, I dolloped mine with some coconut whipped cream and extra cinnamon – which is totally optional – it's yummy as-is, so feel free to go simple.  Are you ready to blend up this delicious paleo pumpkin spice latte?  Let's go!
Paleo Pumpkin Spice Latte with Collagen Protein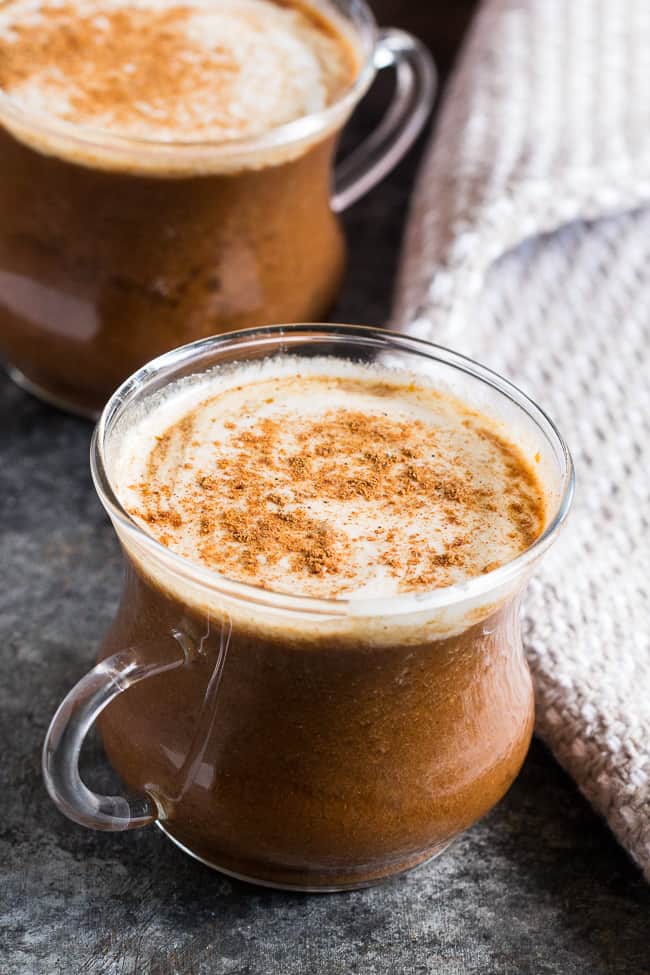 Paleo Pumpkin Spice Latte with Collagen Protein
This easy homemade pumpkin spice latte is dairy-free, paleo, and naturally sweetened with medjool dates. Add collagen protein for a healthy boost for your skin, joint, and gut health!
Prep Time: 5 minutes
Cook Time: 2 minutes
Total Time: 7 minutes
Servings: 2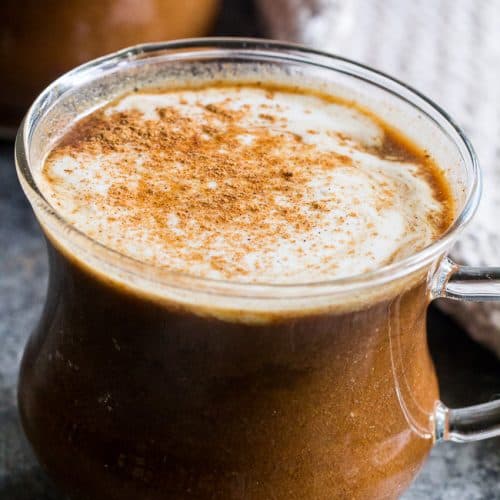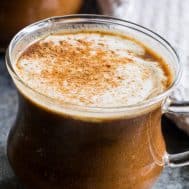 Instructions
In a small saucepan, heat the dates and almond milk until hot and bubbly, transfer to a blender and puree until smooth. Add in the hot coffee, pumpkin puree, coconut oil, pumpkin pie spice, cinnamon and collagen and blend for another 30-60 seconds. Serve right away, with coconut whipped cream if desired. Enjoy!
Recipe Notes
*If you don't want to sweeten the latte with dates, you can use raw honey or maple syrup to taste (1-3 Tsp or so)  I still recommend heating the almond milk prior to blending, however.
**Nutrition stats DO NOT include the 1 scoop of Multi Collagen Protein per 1 serving.
Nutrition
Calories: 154kcal
Carbohydrates: 21g
Protein: 1g
Fat: 7g
Saturated Fat: 6g
Sodium: 83mg
Potassium: 216mg
Fiber: 2g
Sugar: 16g
Vitamin A: 2370IU
Vitamin C: 1.3mg
Calcium: 109mg
Iron: 1mg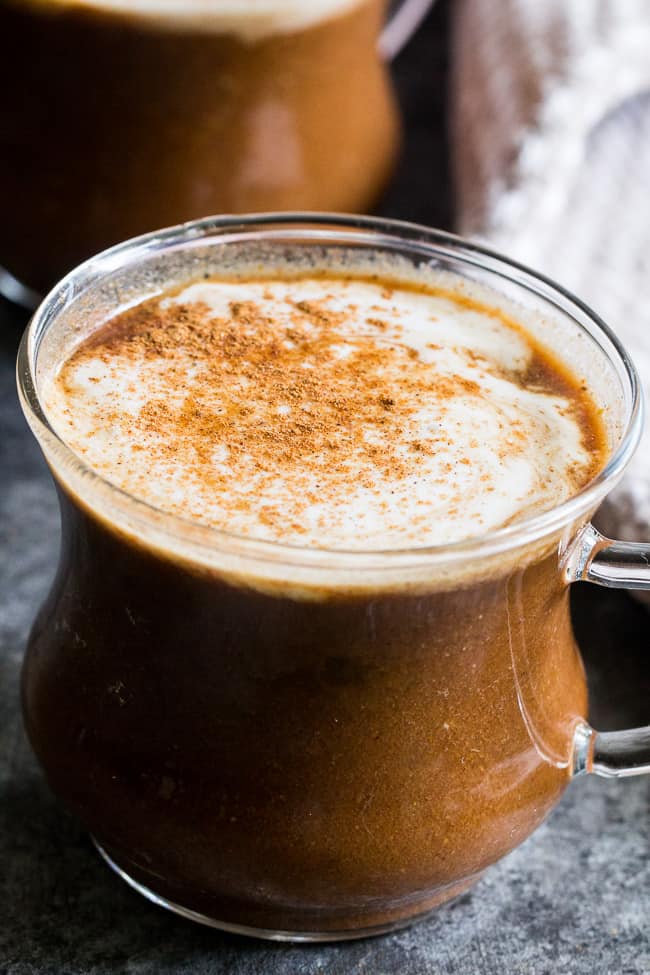 Want More Paleo Pumpkin Spice Recipes?  Try One of These!
Paleo Pumpkin Cupcakes with Maple Cinnamon Frosting
Tell Me!
Have you tried collagen protein?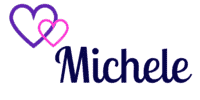 You can find Dr. Axe Multi Collagen Protein Supplements at store.draxe.com.
This is a sponsored conversation written by me on behalf of Dr. Axe – Food Is Medicine. The opinions and text are all mine.