Hearty, moist banana bread with tons of banana flavor and the perfect amount of sweetness!  This Paleo Banana Bread with Cassava Flour is gluten and grain free, dairy free, nut free and packed with healthy fats and clean ingredients.  Enjoy it anytime for a quick breakfast, snack, or dessert!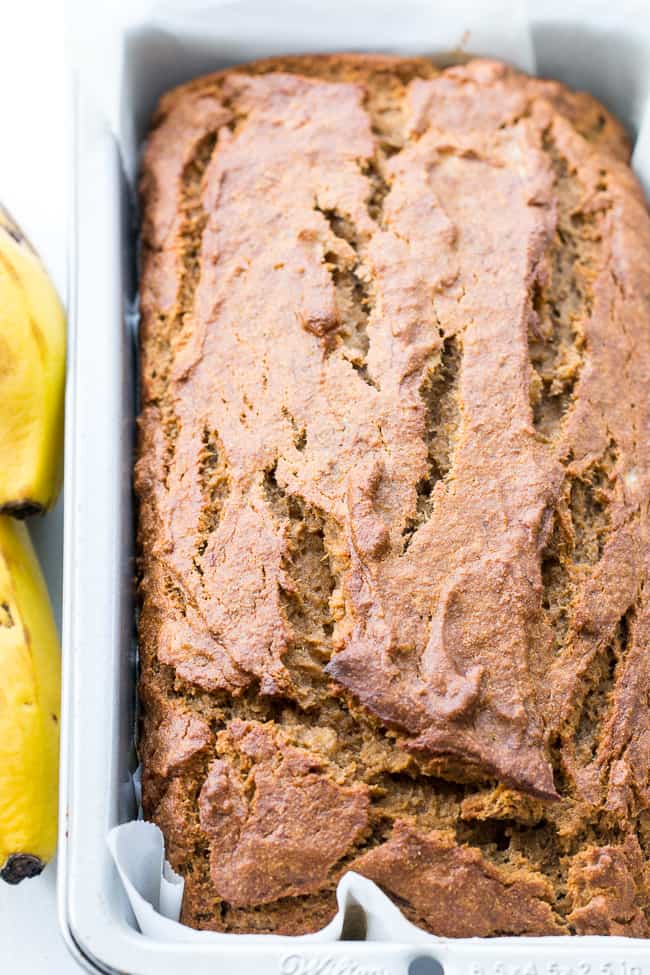 Starving starving starved.  That's what I am all week no matter how much I eat.  I'm nearing the end of my two peak weeks of training and my whole body's feeling the strain, but I'm also still feeling well overall so I'm really not complaining.
And, by "well" I mean my legs are tight all over, I'm eating 3 meals every 3 hours, up each morning at 4:45 and ready for bed by 6pm, BUT I'm not injured, so I am all GOOD.  You runners know that feeling – as long as you're basically in one piece by the standards of most people 3 weeks out from your marathon, you are really doing well in running and life.
So, all that's left before taper begins is that one fast finish 22-miler.  That will take place tomorrow (Saturday) and my body and emotions are gearing up and ready to take it on.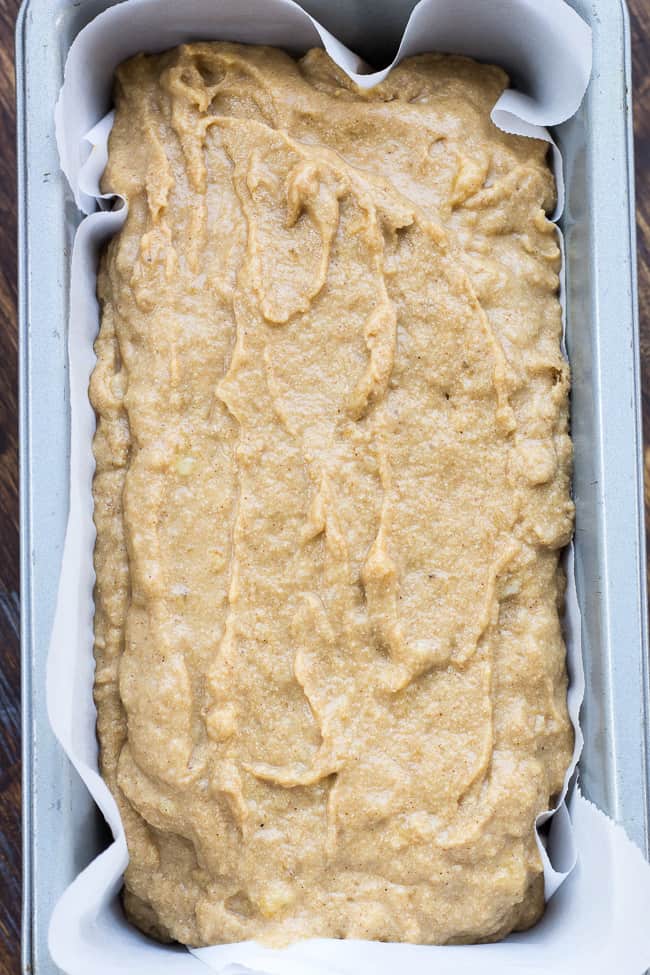 Oops, for a minute there I thought I was writing my weekly training recap.  See?  I guess I am kind of a mess and all over the place.  Good thing I put that banana bread picture up at the top of the page to remind me who and where I am and what post I'm writing.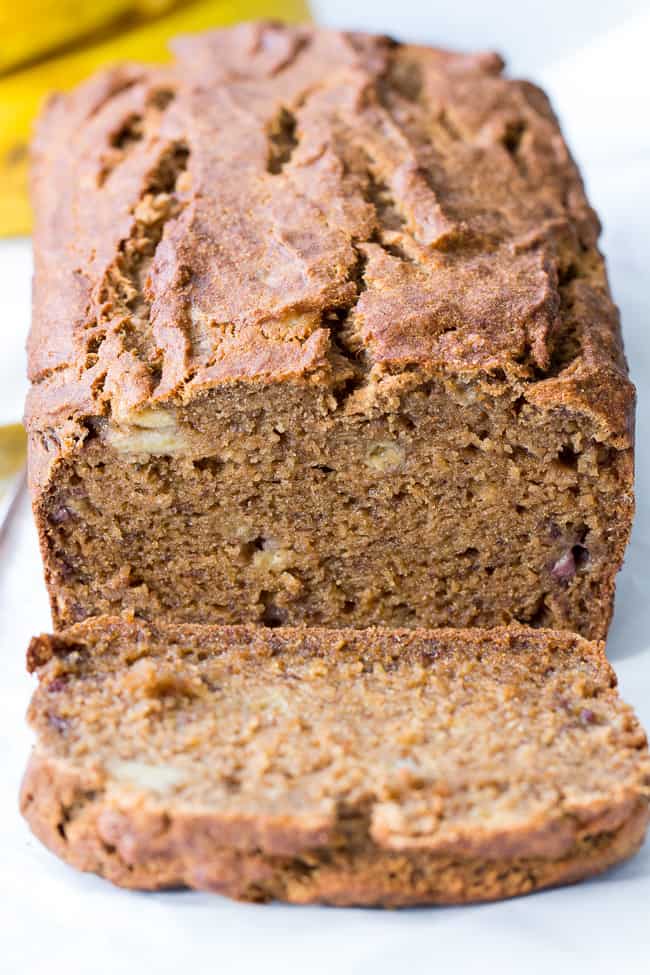 There it is again, so let's talk about this paleo banana bread with cassava flour now! I recently tried cassava flour out of curiosity and was very pleased with the results.  I'll just say that it's made me, my appetite, and my family's appetite very happy over the past week or so.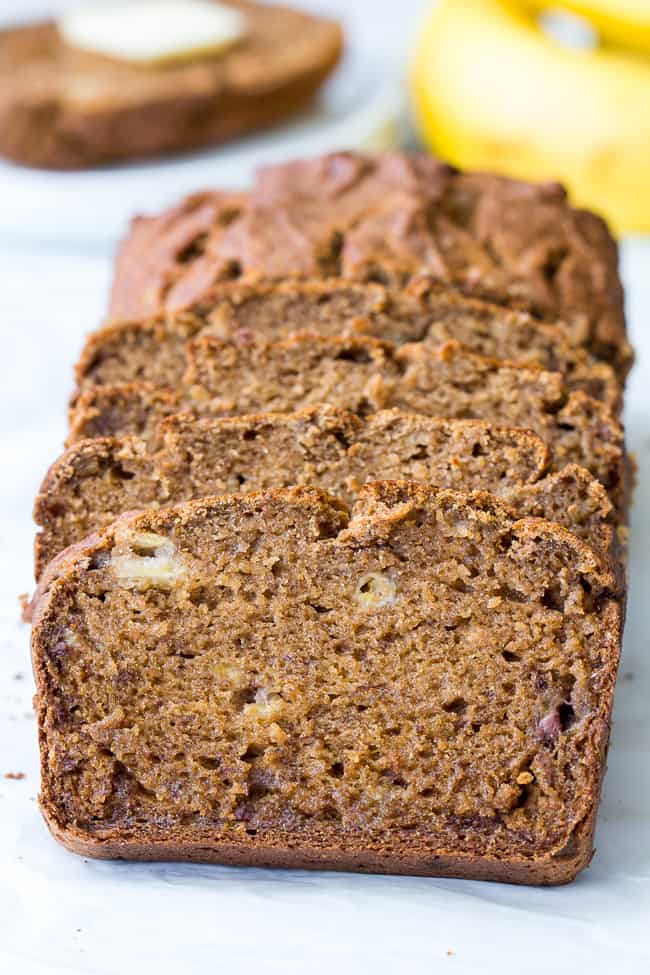 Cassava flour is made from yuca (cassava) root and it's gluten, grain free and nut free!  So it's a great alternative option to coconut flour, which is what you'd typically use for nut free paleo baked goods.  It definitely has a unique texture, sort of chewy, yet in a good way.  What I especially love about it is that you can can use a 1:1 measure with most traditional white flour recipes, which is a nice change from the tricky nature of coconut flour.
Not only did I made a bunch of bread, but I've also tried out tortillas and a breakfast pizza and all was delicious!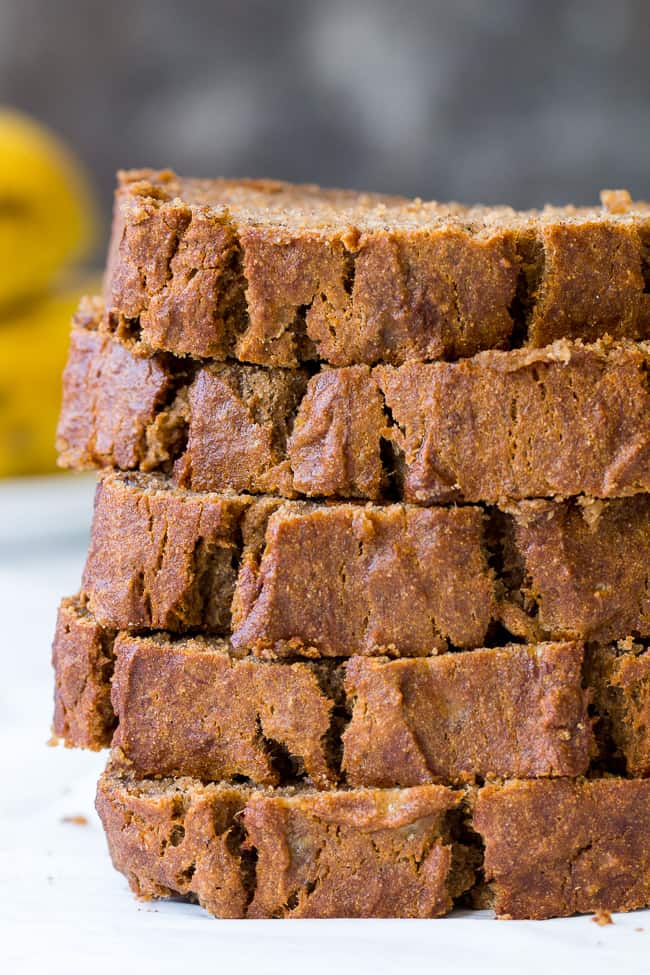 Yes, I experimented quite a bit all around, especially with the bananas.  I made 3 of these loaves total, and even with subtle variations, they all came out really tasty and disappeared completely within a day each time.  So no worries if you add a little more or less of something, it seems to be a very forgiving recipe!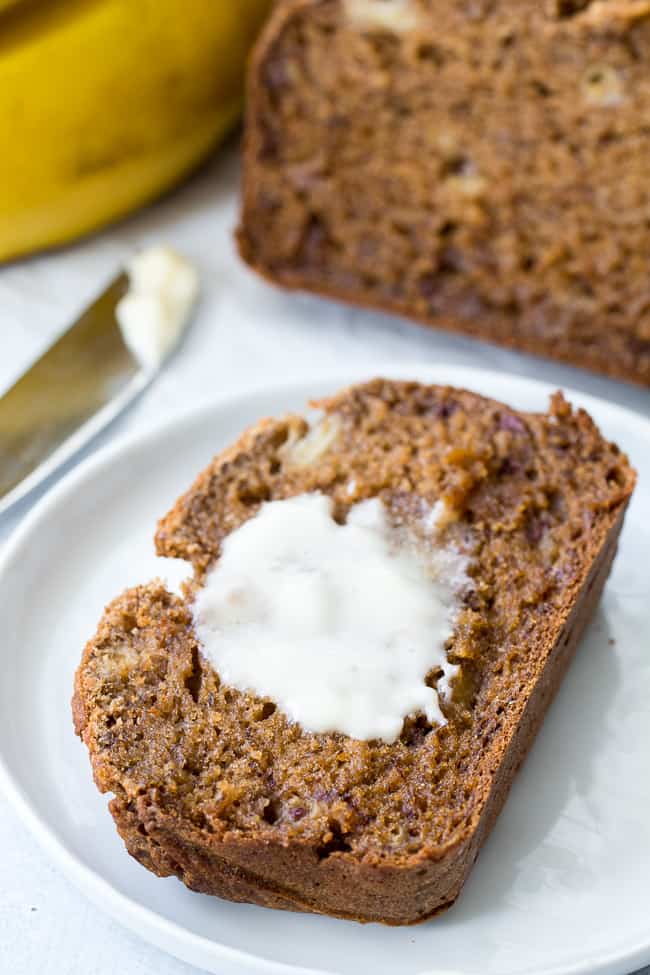 This paleo banana bread with cassava flour is very kid friendly, great for breakfast or a snack, and totally worth trying out.  The texture is moist and chewier than any other paleo banana bread I've made, has a great mildly sweet flavor, and you can dress it up any way you like (chopped nuts, chocolate chips, raisins, blueberries, etc!)
You can purchase cassava flour right from Amazon and there are two brands I've tried and loved – Anthony's Goods (updated 3/20017) and Otto's.   I did notice that my cassava flour banana bread took longer to bake than others – I would say a solid 15 minutes longer for me at 350 F.  It rises really well though and browns perfectly, with a nice thick crust.  You can toast it and spread preserves, butter, anything you like, it goes with everything.  Ready to bake yet?  Let's go!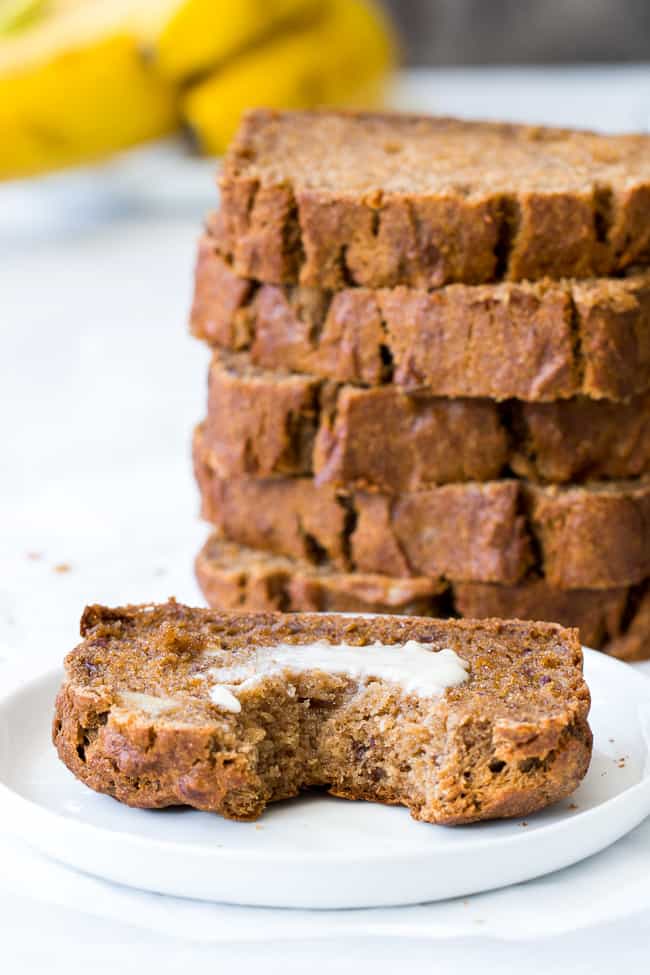 Hearty Paleo Banana Bread With Cassava Flour
Paleo Banana Bread with Cassava Flour
Hearty, moist Paleo Banana bread with Cassava flour that's full of banana flavor and the perfect amount of sweetness. Dense and delicious, with healthy fats and clean ingredients, plus gluten free, grain free, dairy free, and nut free.
Prep Time: 10 minutes
Cook Time: 1 hour 15 minutes
Total Time: 1 hour 25 minutes
Course: Breakfast/Treat
Cuisine: Paleo
Servings: 1 standard loaf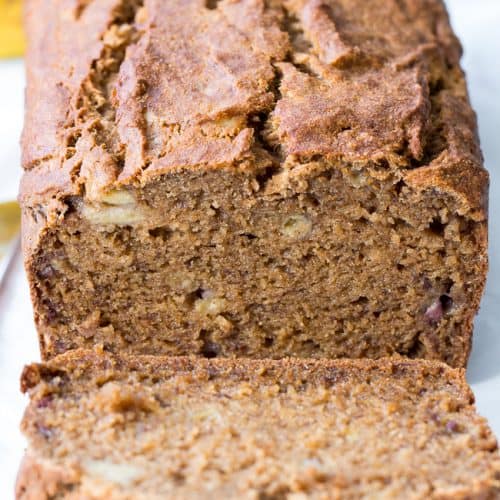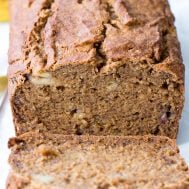 Instructions
Preheat your oven to 350 degrees and prepare a standard loaf pan (8.5x4.5 or 9x5) by lining with parchment paper.

In a large bowl, mash the bananas well, and, either by hand or with an electric mixer, whisk together the mashed bananas and eggs. Add the coconut sugar, coconut milk, coconut oil, and vanilla extract and mix until smooth and incorporated.

In a smaller bowl combine the cassava flour, baking soda, salt, and cinnamon. Slowly stir the dry mixture into the wet to fully combine and don't overmix. Batter will be thick.

Slowly pour all of the batter into the parchment-lined loaf pan, scraping the sides of the bowl with a spatula to use all the batter.

Smooth out the top, and bake in the middle of the preheated oven for 1 hour - 1 hour 15 minutes, or until a toothpick comes out mainly clean (crumbs are okay.)

Remove from oven and let sit for 5 minutes, then transfer the entire loaf (in the parchment paper is fine) to a wire rack to cool completely for at least an hour. After cooling, slice and serve!

Enjoy!


Okay I'm sold, totally making a fourth loaf…
Except someone will need to bake it for me, it's my rest day and I'm trying not to stand upright 🙂 
Want More Paleo Banana Bread Recipes?  Try one of these!
Paleo Almond Butter Banana Bread
Banana Blueberry Breakfast Bread
Caramel Coffee Cake Banana Bread
What's one thing you'll definitely be eating this weekend?
For me that will be a pound of chorizo sausage, pound of bacon, 3 pounds Japanese sweet potatoes, and a pound of chocolate after the 22 miles is done 🙂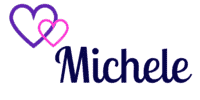 Note: This post contains Amazon affiliate links. This means that if you click on a link and make a purchase, I will receive a small commission at no cost to you. Thank you for supporting Paleo Running Momma!