Okay, are you ready?!  I have BIG announcement!  My first book, Paleo Baking At Home, is officially available for pre order and I'm beyond excited!  Grab your copy here, then scroll down for all the delicious details.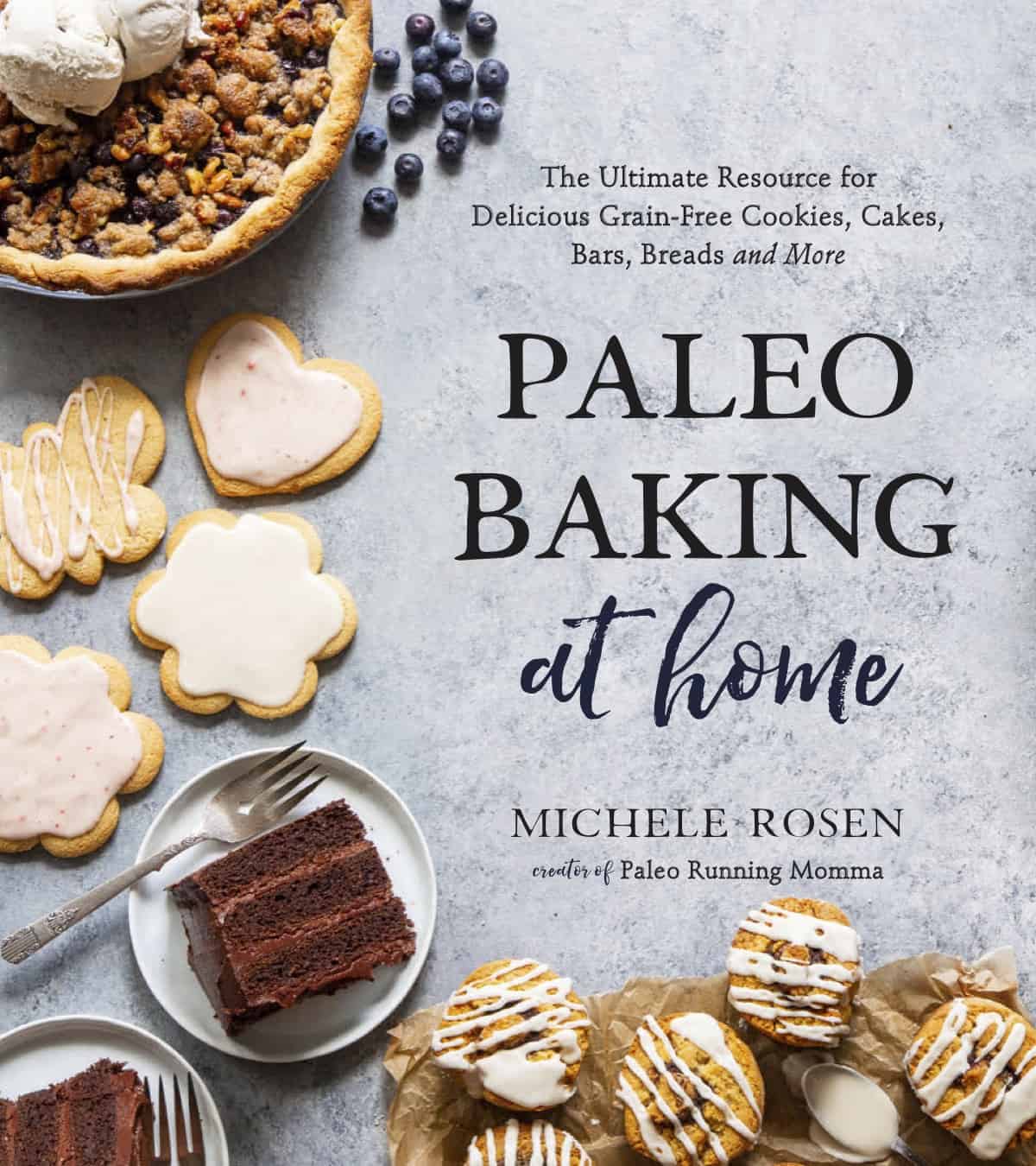 I'm guessing if you've followed my blog for awhile, it's no secret that I'm a big fan of paleo baking.  To me, baking isn't just about the treats in the end (though a bonus, of course!)  It's also about the anticipation, creativity, FUN, bonding with family, and of course sharing and indulging in delicious treats with family and friends.
To write and photograph a book completely dedicated to Paleo baking was an honor, a dream come true, and also a HUGE challenge!   I know you know it – grain free and paleo baking can be TRICKY, and the testing involved in bringing this book to life was intense, to say the least!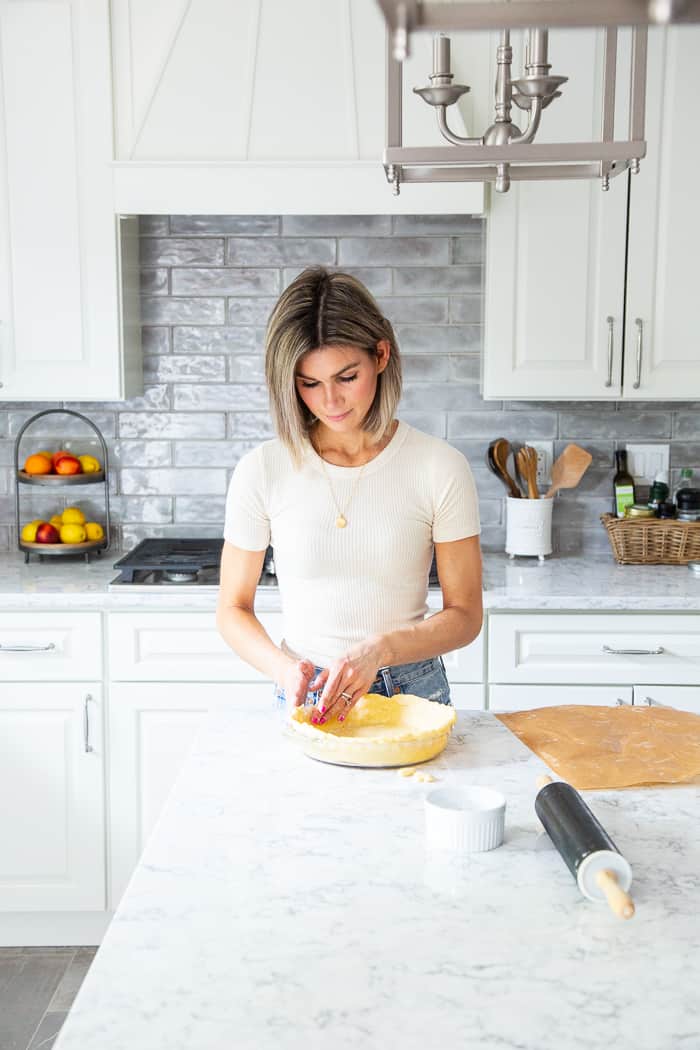 The outcome though?  I now have 60 – yes 60 (!!) NEW Paleo baking recipes that are tried and true, each being tested at least 3 times (and some many more!) to make life WAY easier for you.
It was actually tough to narrow it down to just 60 baking recipes, believe it or not.  When it comes to baking, I have too many ideas most of the time, so I tried to narrow it down to give you a great variety of only the best recipes.
There are chapters for cakes and cupcakes, pies and pastry, cookies, muffins and breads, savory baking, scones and other breakfast treats, and brownies and bars.  I covered literally everything you could imagine, and added in some unexpected treats as well!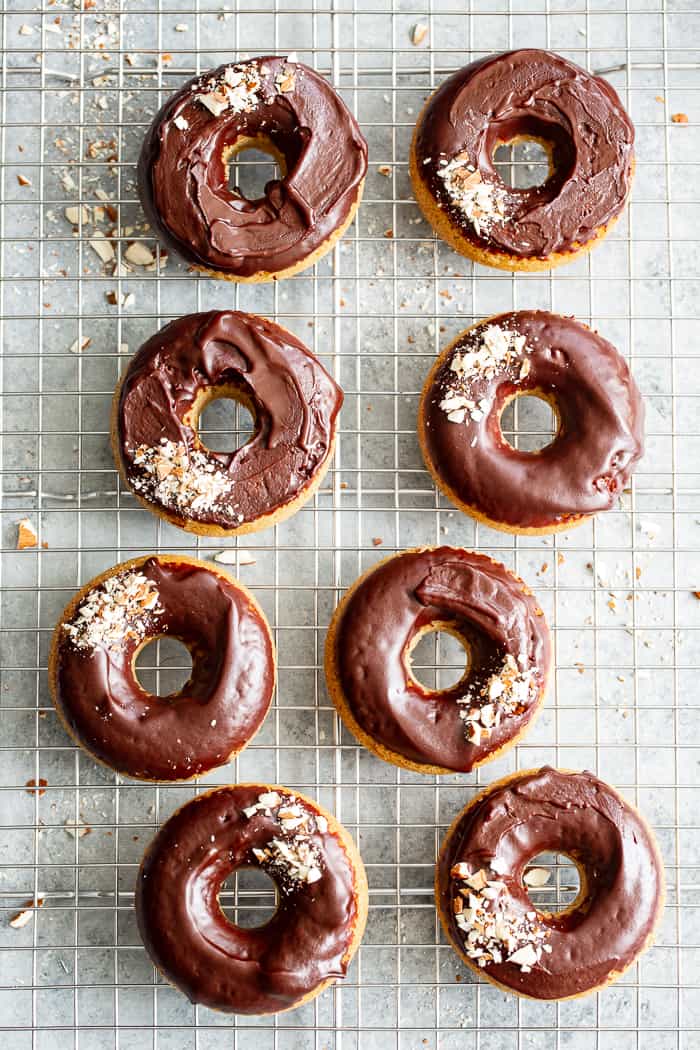 In addition to the recipes themselves, there are tons are tips and tricks for making paleo baking work for you as well as a detailed list of the ingredients I used the most often to keep your pantry stocked for success.
There are recipes for every season, every holiday and occasion, including birthdays (several layer cakes!), Christmas, Thanksgiving (ALL the pies!), Easter, and summer holidays (the blueberry crumble pie is amazing, and the cherry pie bars – insane!)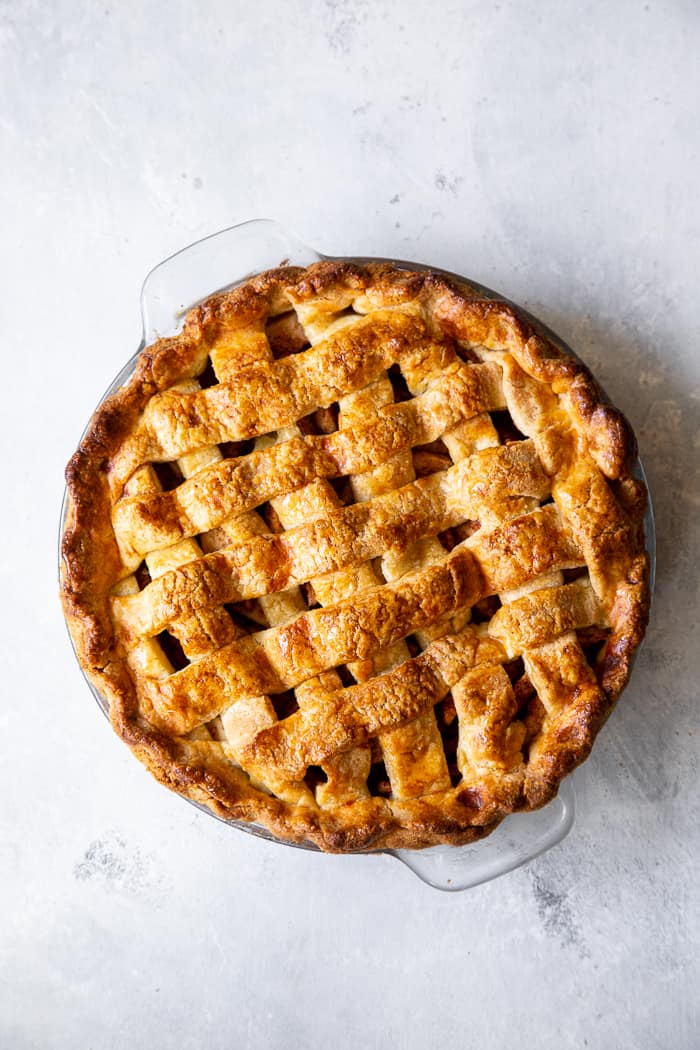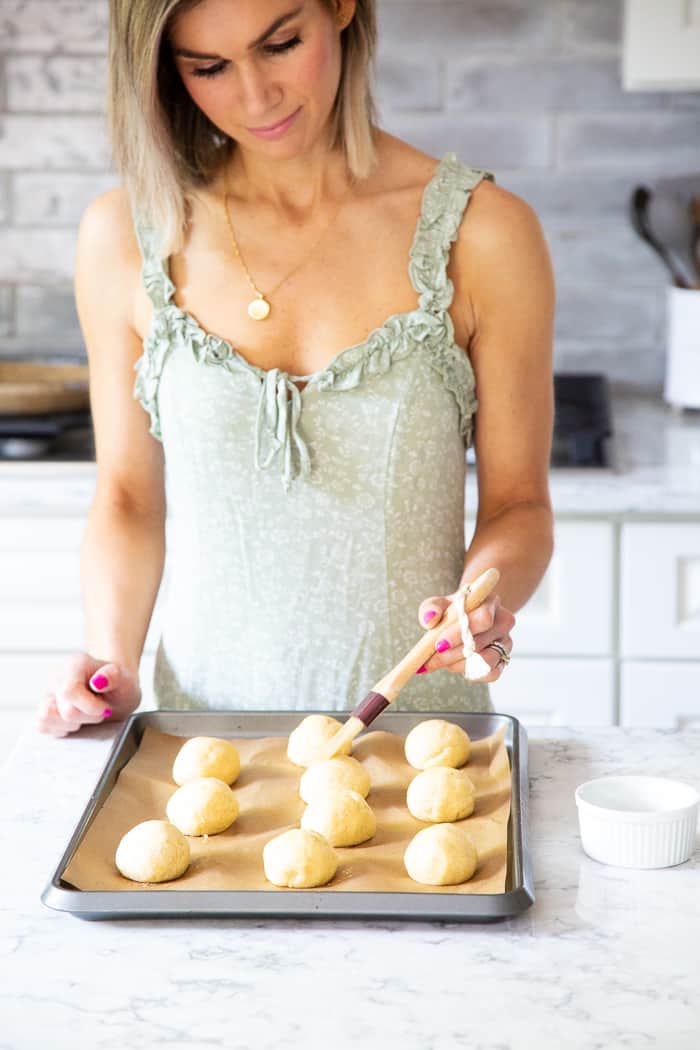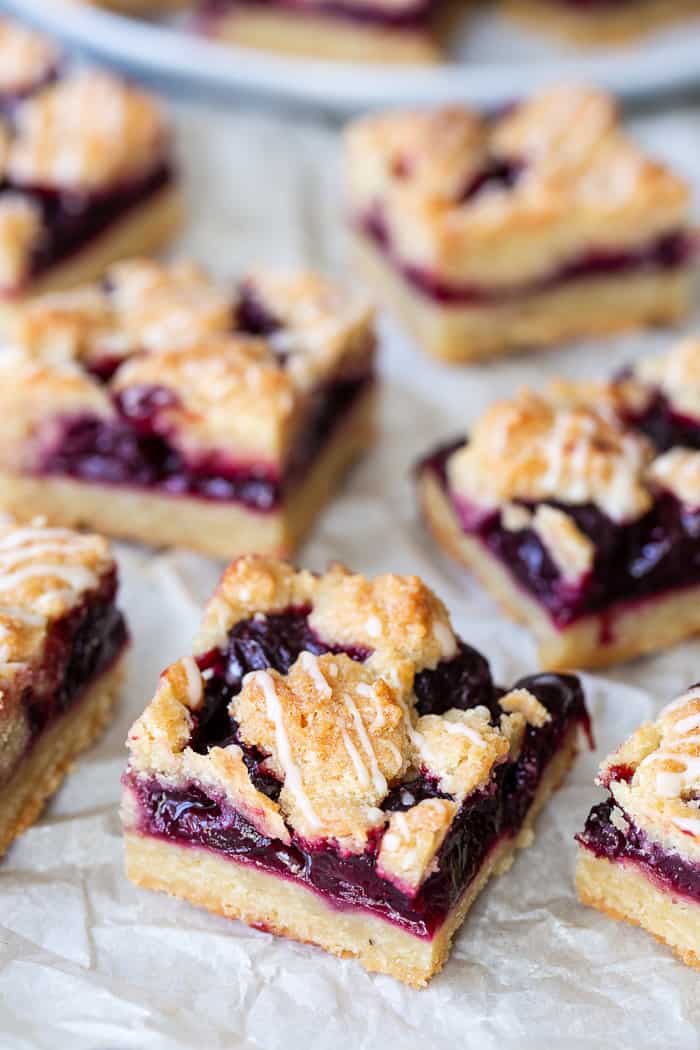 I also went a little wild with my savory baking section, giving you both legit paleo soft pretzels AND authentic paleo NY style bagels.  Having grown up right outside of NYC, these two recipes were an absolute MUST to include in a Paleo baking book!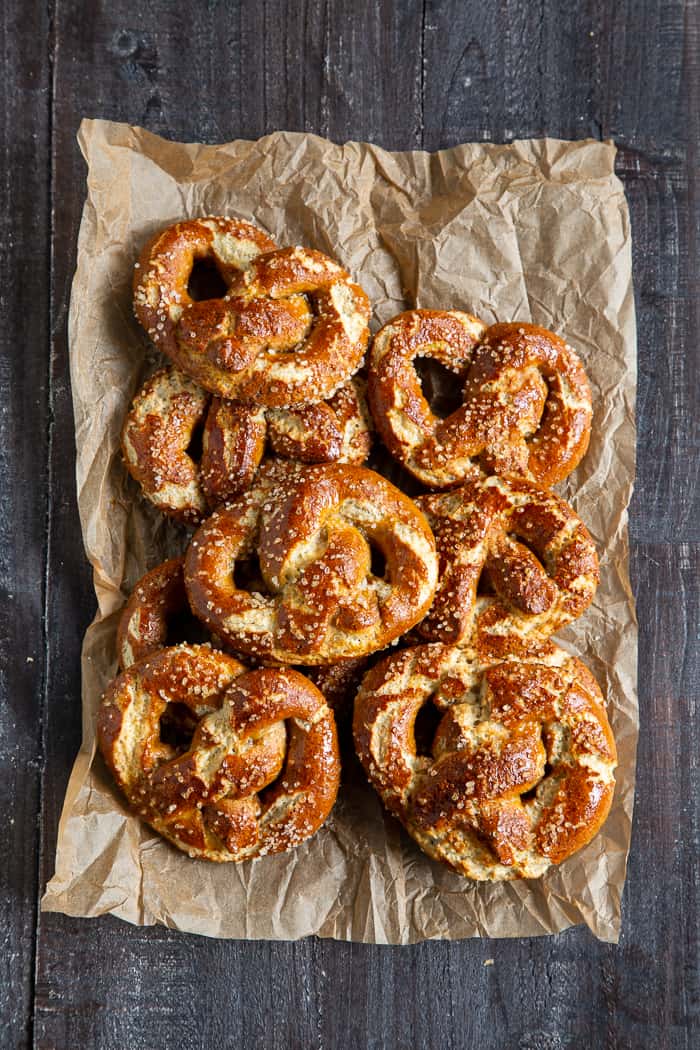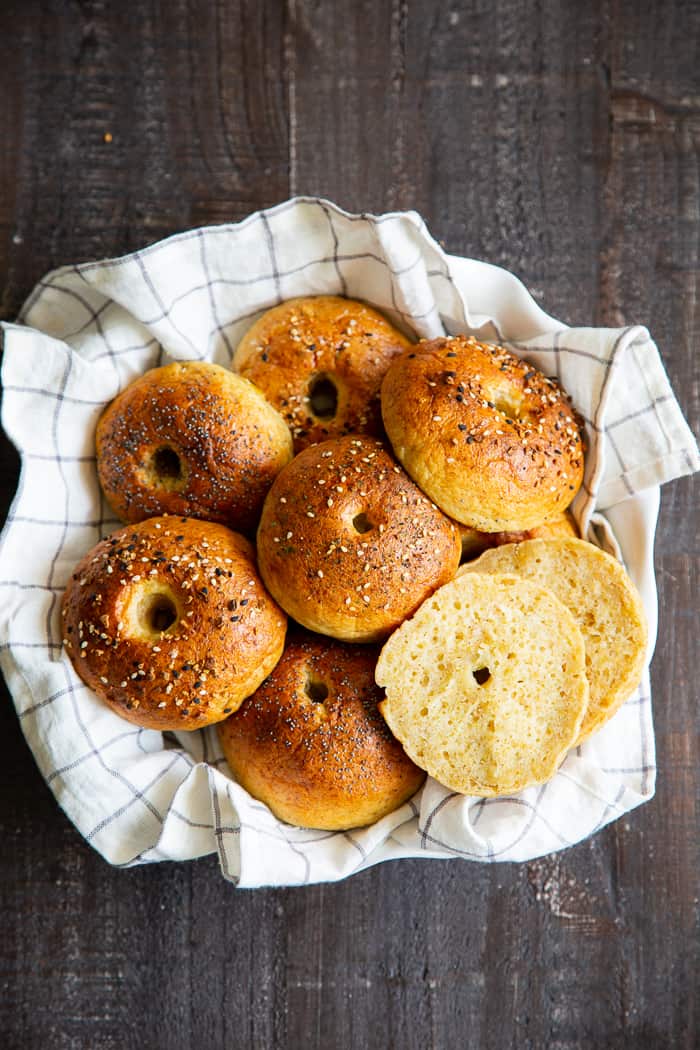 My book, Paleo Baking At Home has been a long time coming and I couldn't be more excited to share it with all of you.  You can pre order the book now on Amazon:
or Barnes & Noble:
Stay tuned for more details and announcements regarding Paleo Baking At Home in the near future!  I'll be back later this week with a couple of savory recipes and a sweet treat.