It's soup season and I'm rounding up all of my cozy favorites!  These paleo soups, chilis and stews are nourishing, simple to prepare and of course delicious!  Most are Whole30 and keto friendly as well.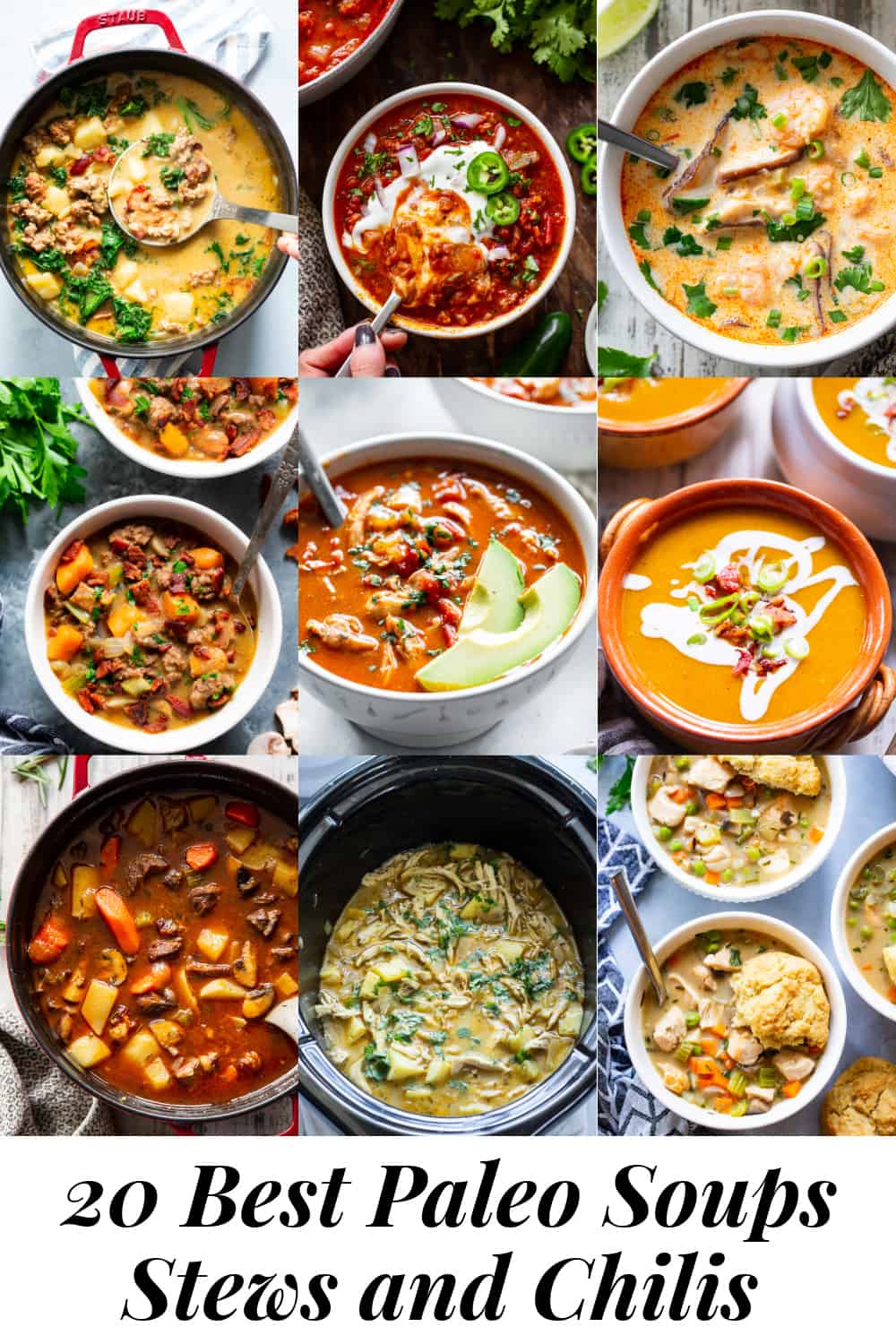 The weather is finally chilly and I'm ready for soup!  Whether you're a fall/winter or anytime soup lover you're in the right place.
All my favorite soups, chilis, and a stew in one place!  They're all paleo and Whole30 friendly and many are also low in carbs.
Healthy, nourishing, comforting and cozy meals that are all easy to prep and cook.
With soup, I love the classics like chicken and rice (or "rice") and creamy cauliflower and potato soups.  But, I also love creating soup versions of some of my favorite meals!
Like chicken pot pie soup, pizza soup, enchilada soup and bacon cheeseburger soup.
We also have several beanless chilis like butternut squash chicken chili, slow cooker white chicken chili, instant pot beef and bacon chili and a quick stovetop beef chili.
And of course, the top soup recipe on my website – paleo friendly zuppa Toscana!  This one is also my absolute favorite soup.  You can even make it low carb if you prefer by subbing in cauliflower for the potatoes.
Let's get into all the recipes now – make sure to bookmark your favorites and save them for a cold snowy day when you're craving something comforting.
Best Paleo Soups Stews and Chilis
Zuppa Toscana {Whole30, Keto Option}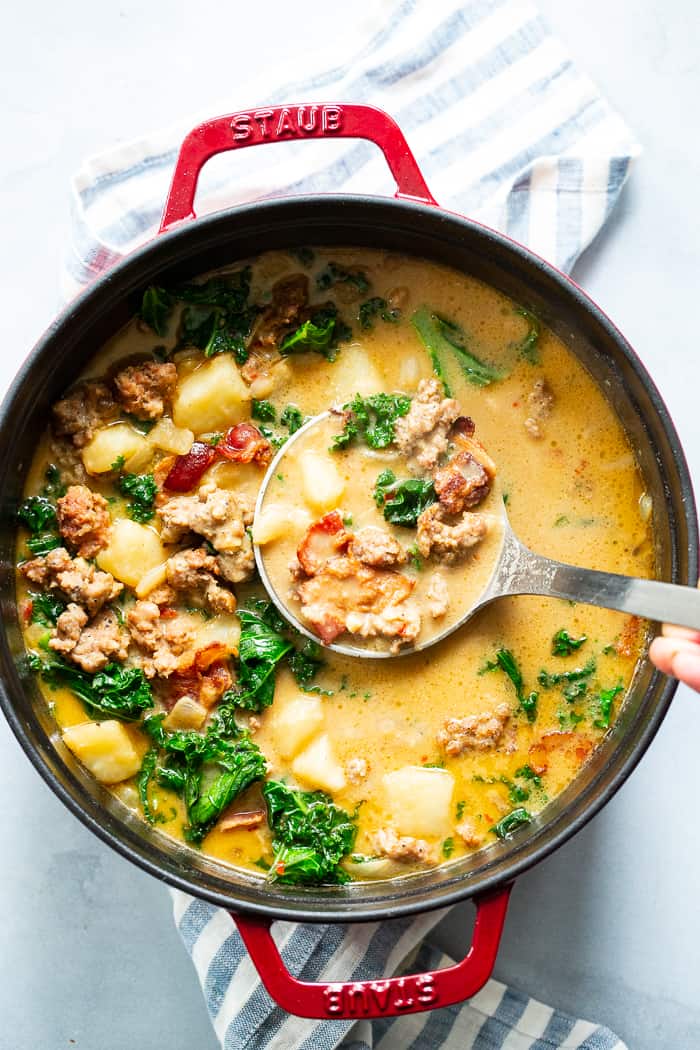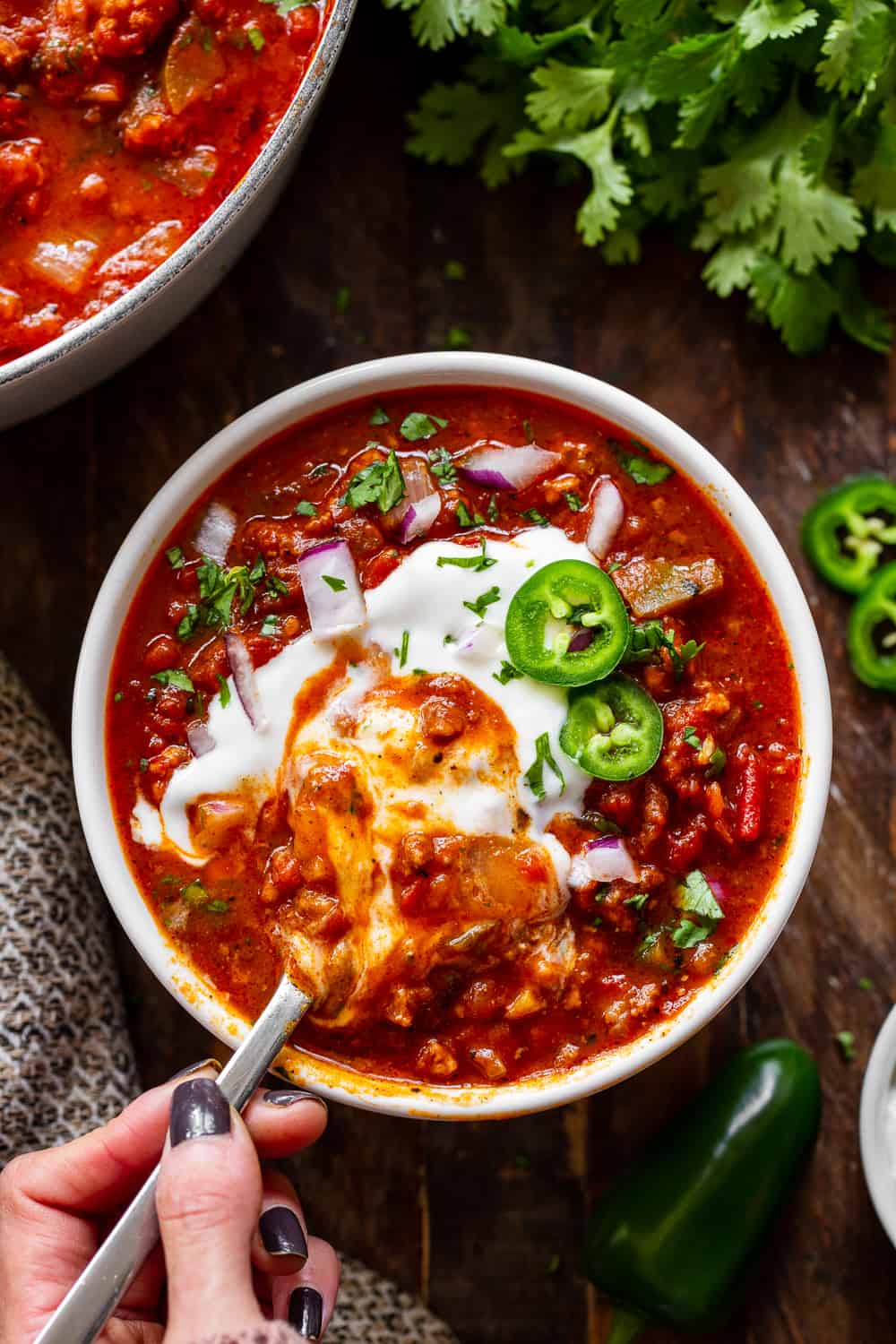 Chicken Pot Pie Soup {Low Carb}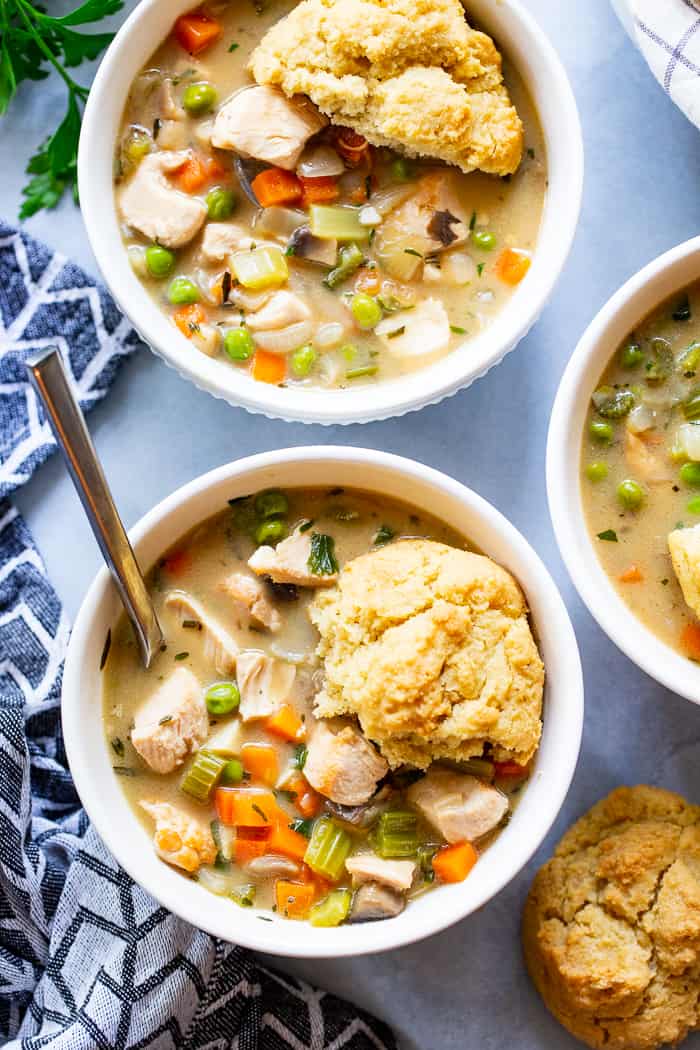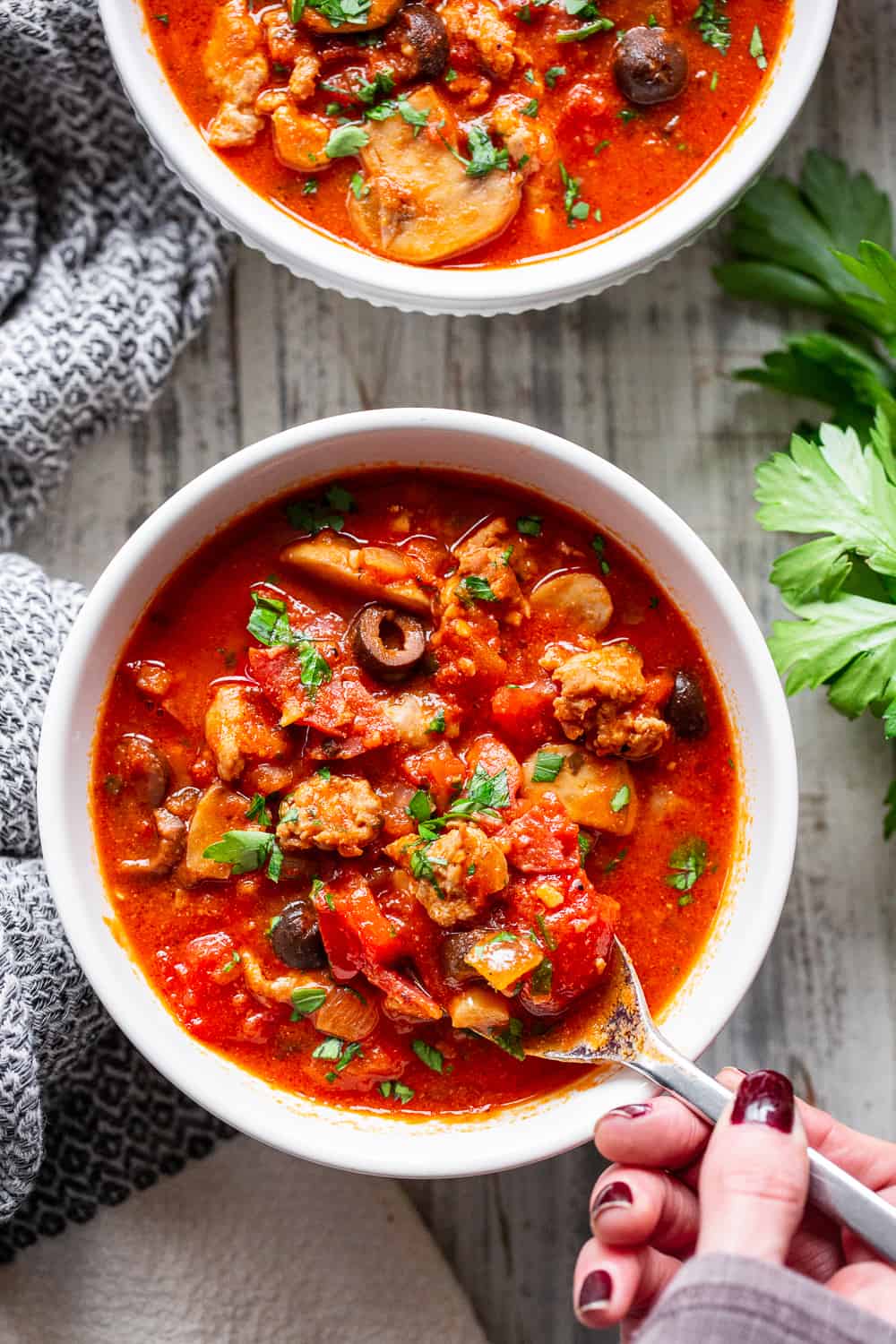 Quick Beanless Chili {Whole30}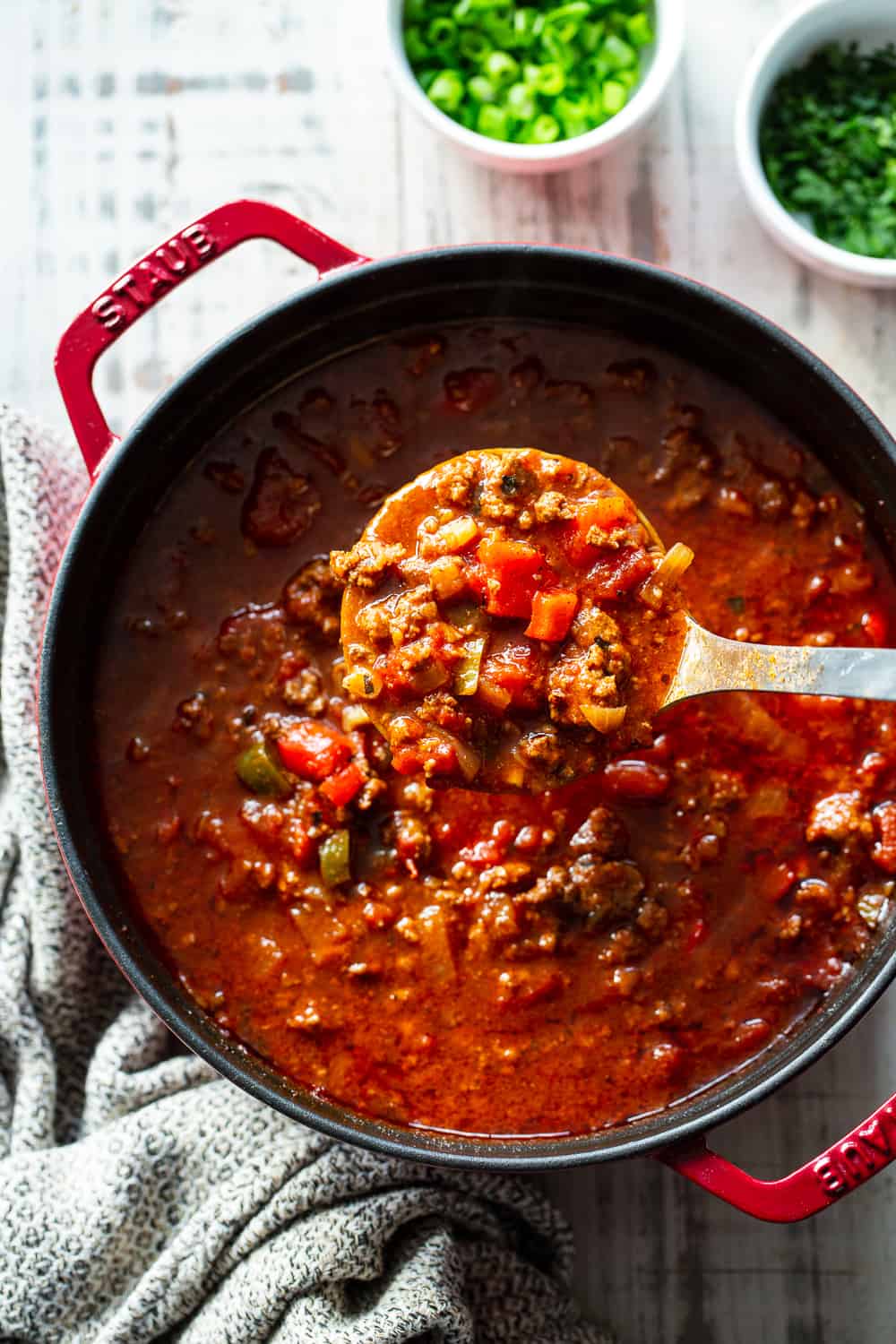 Bacon Cheeseburger Soup {Whole30}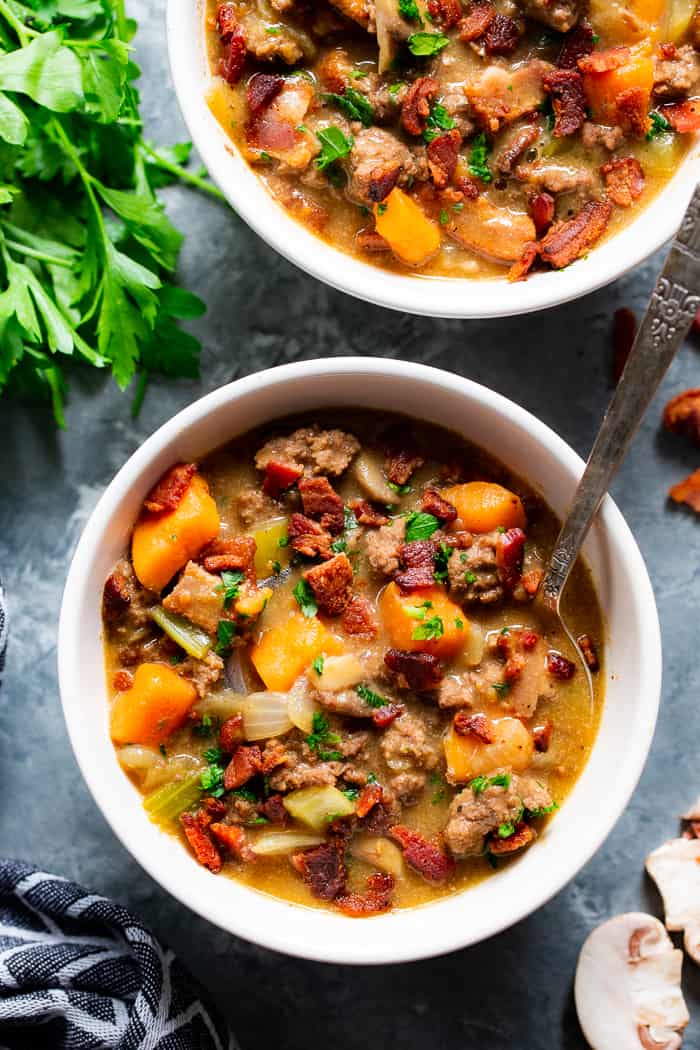 White Chicken Chili with Sweet Potatoes {Whole30, Slow Cooker}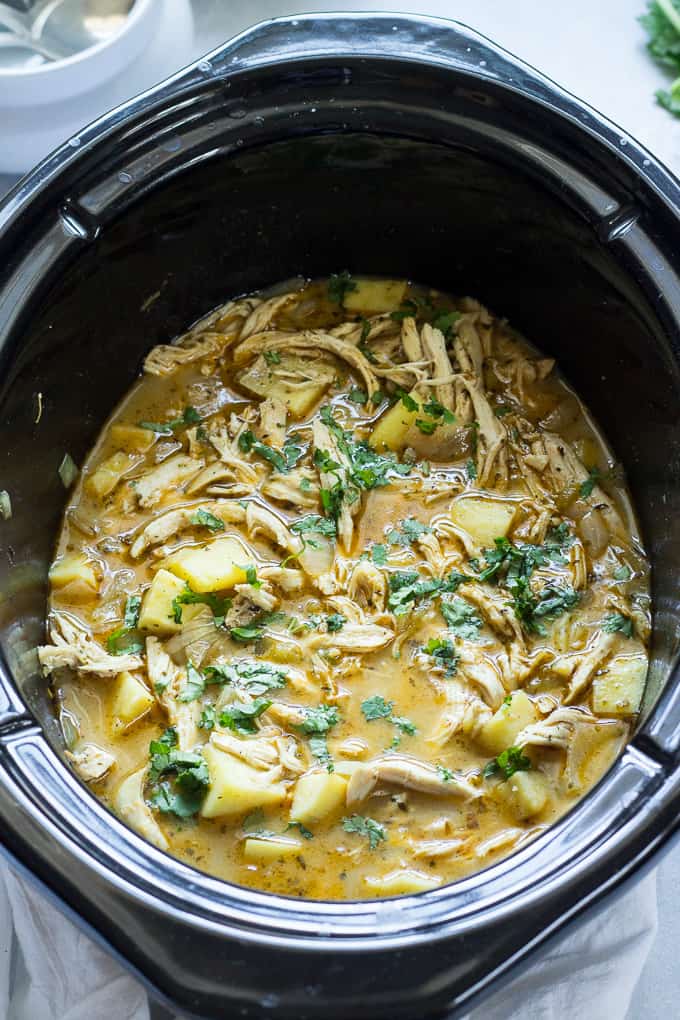 Thai Shrimp Soup {Whole30, Keto}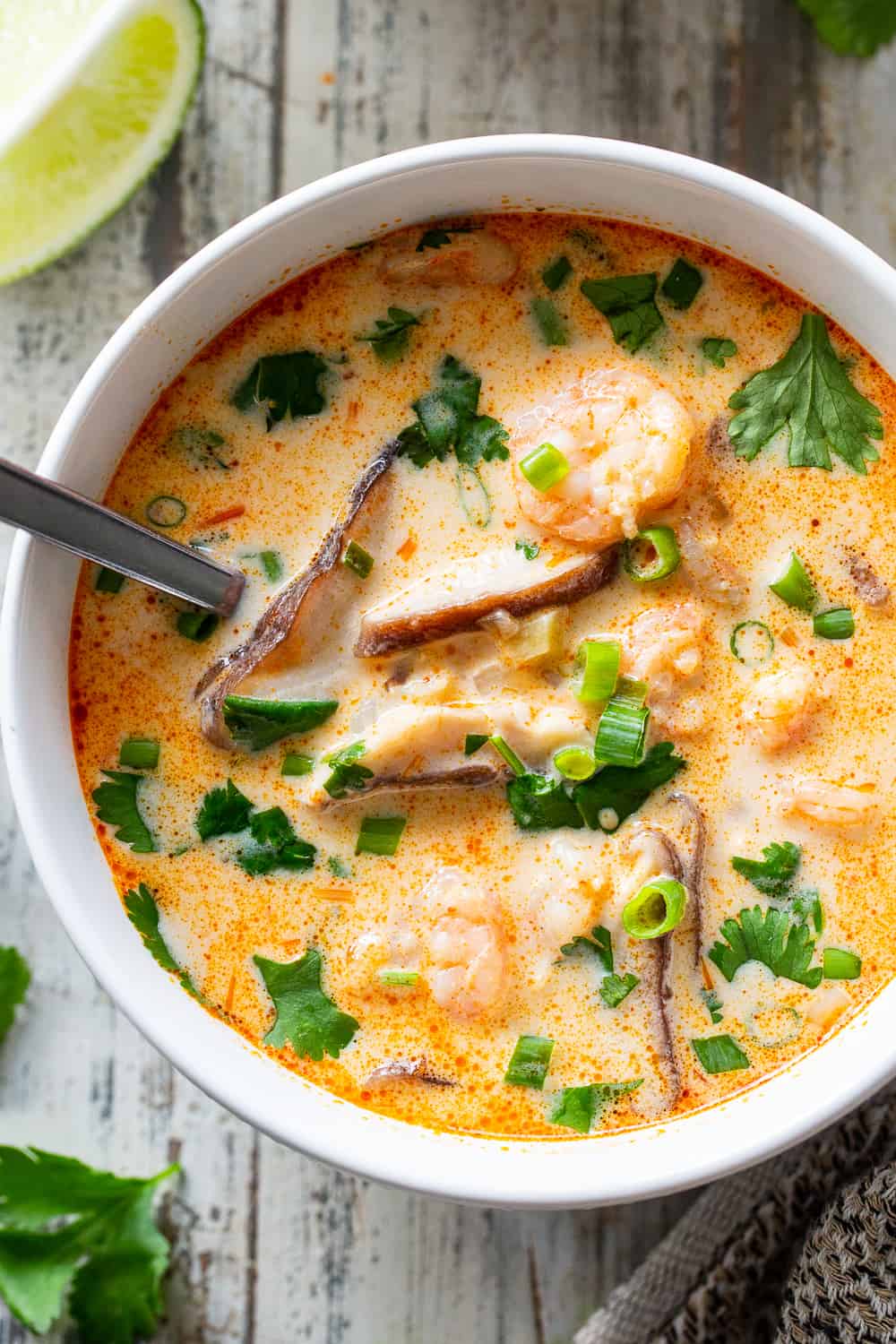 Butternut Squash Chicken Chili {Whole30}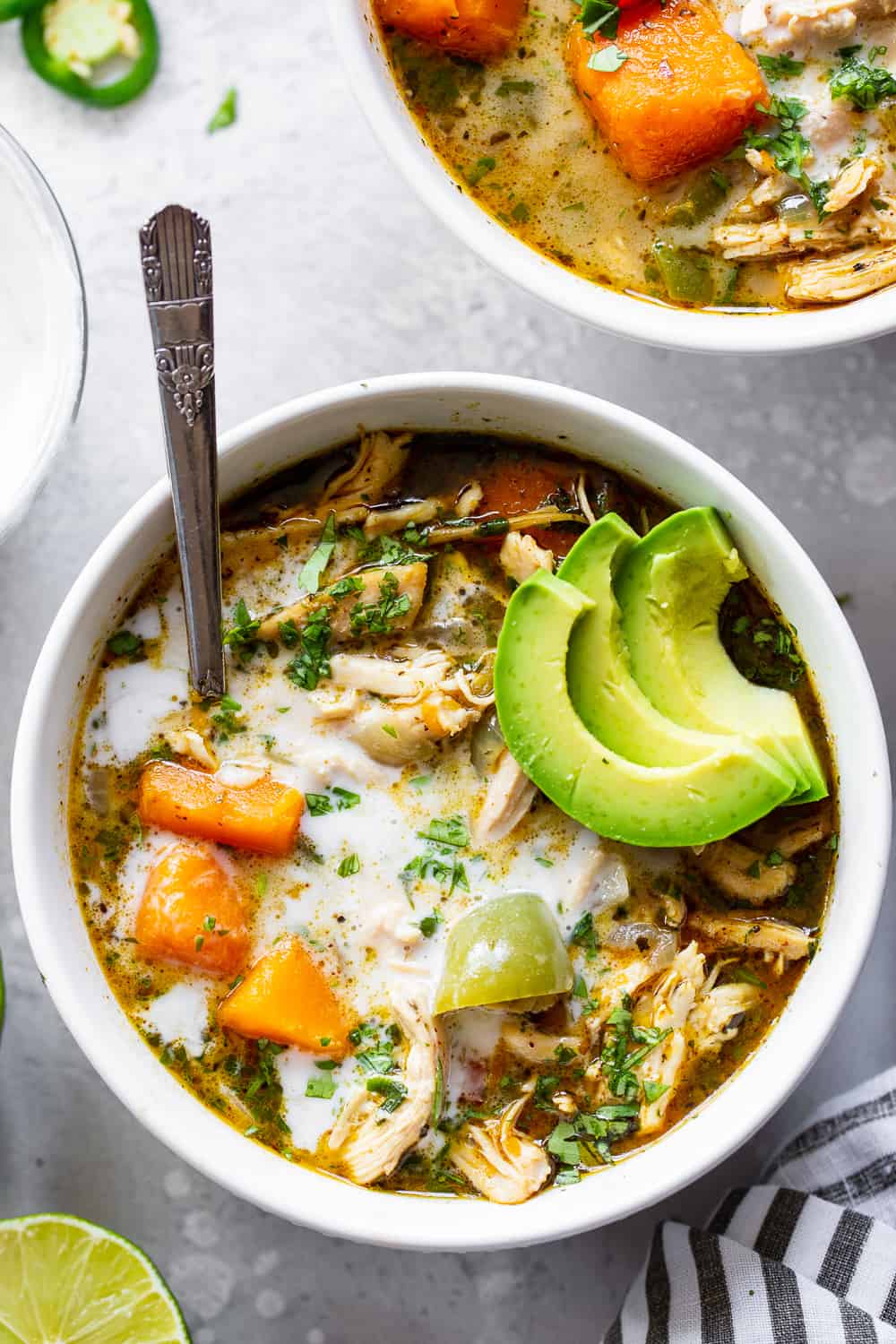 Chicken Enchilada Soup {Whole30}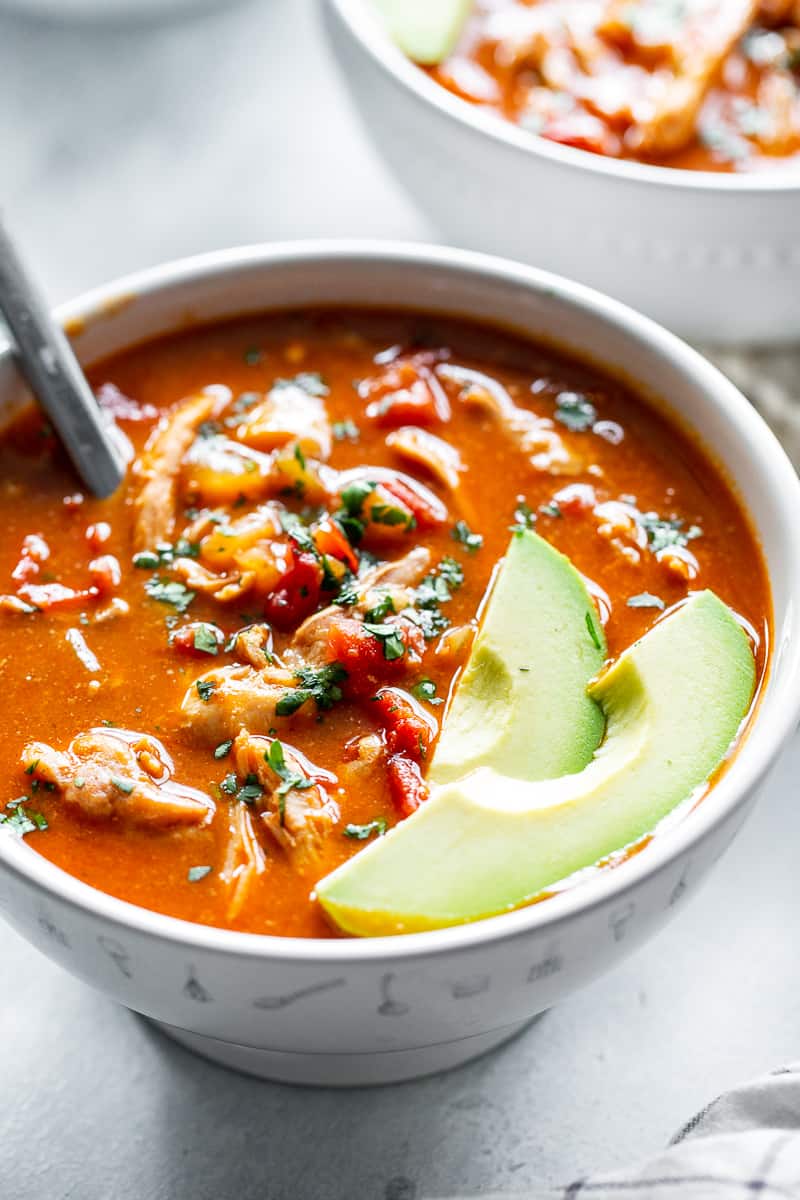 Instant Pot Beef and Bacon Chili {Whole30}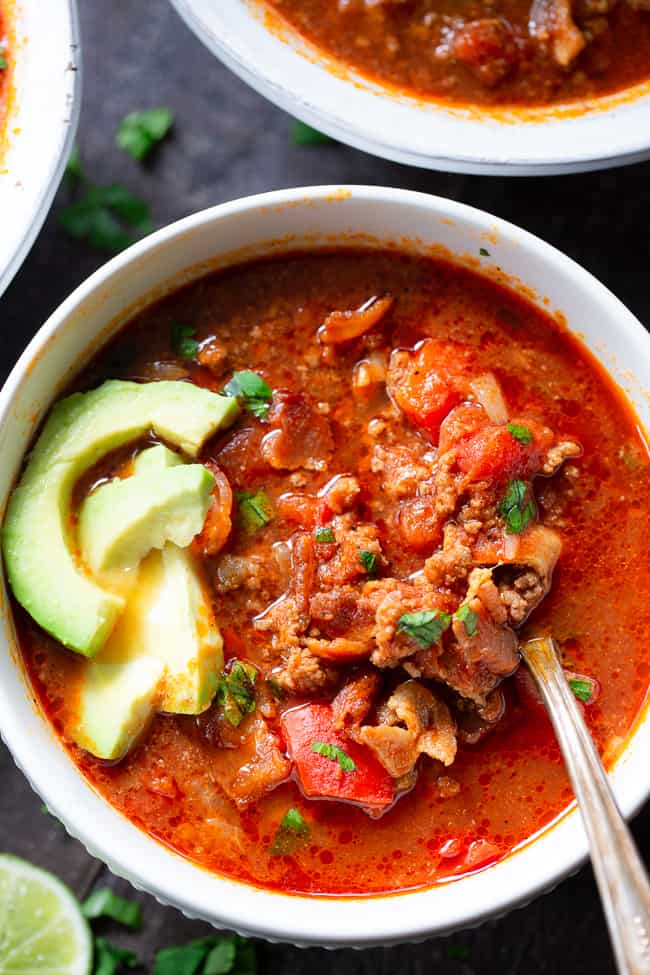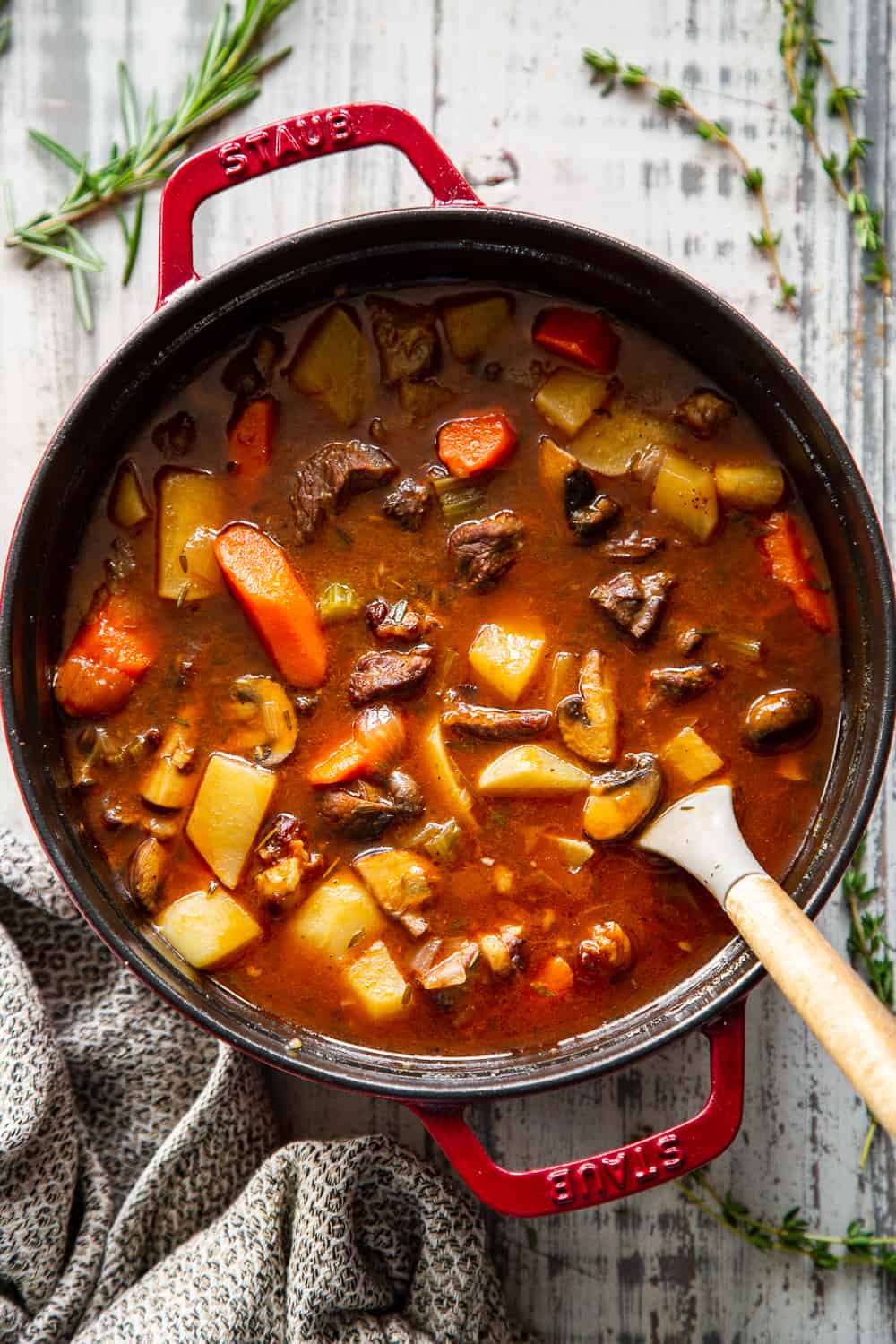 Sausage Potato Soup with Spinach {Whole30}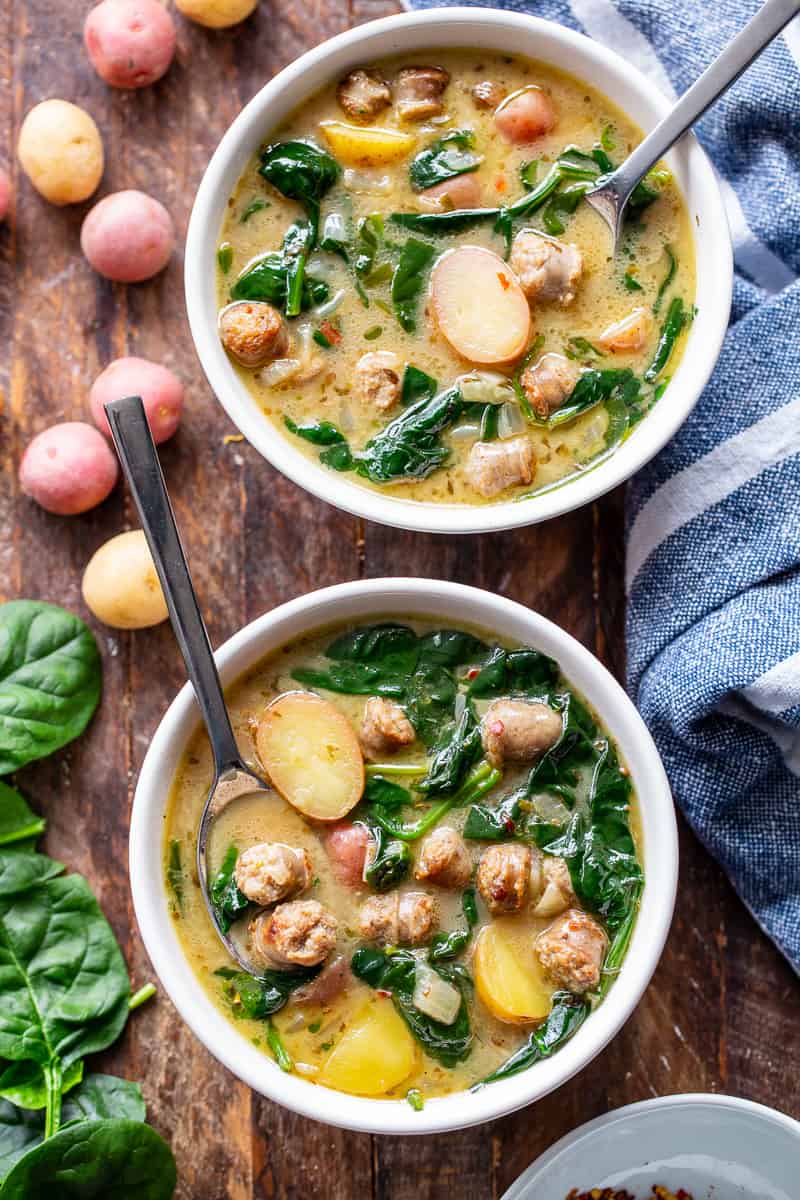 Chicken Spinach Artichoke Soup {Whole30, Keto}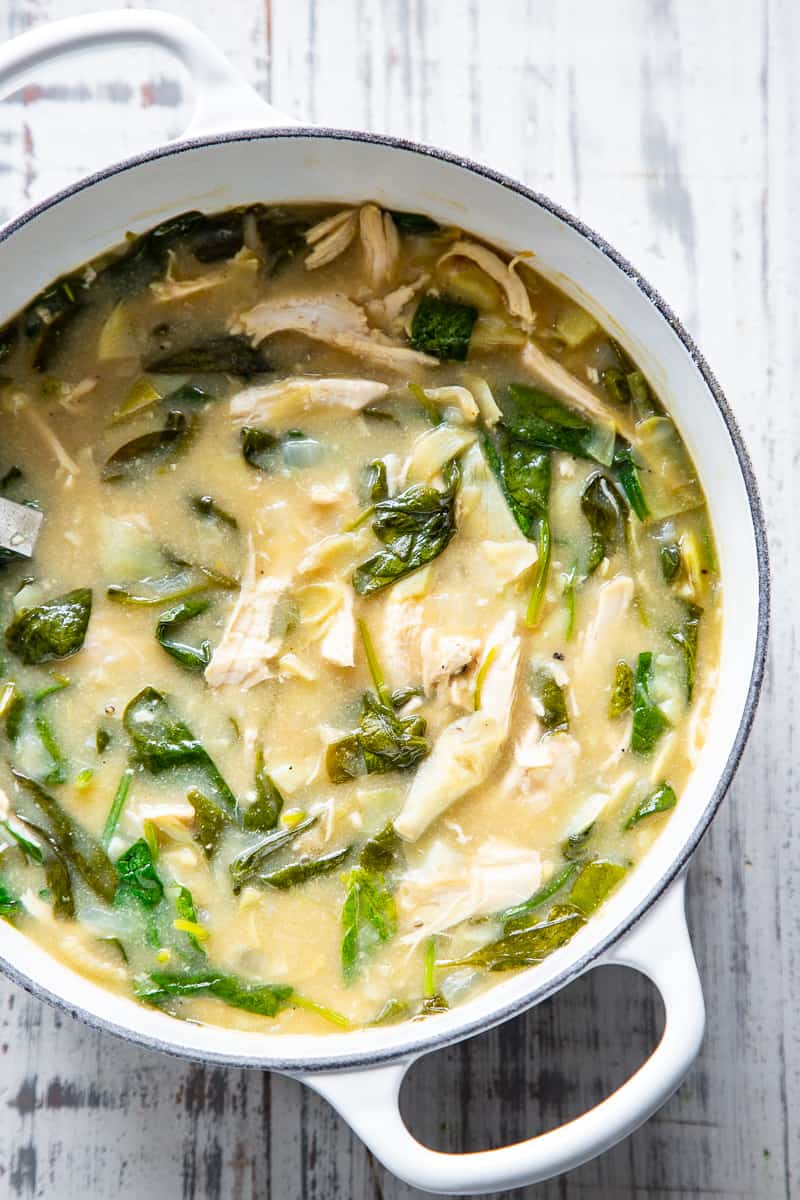 Stuffed Pepper Soup in the Instant Pot {Whole30, Keto}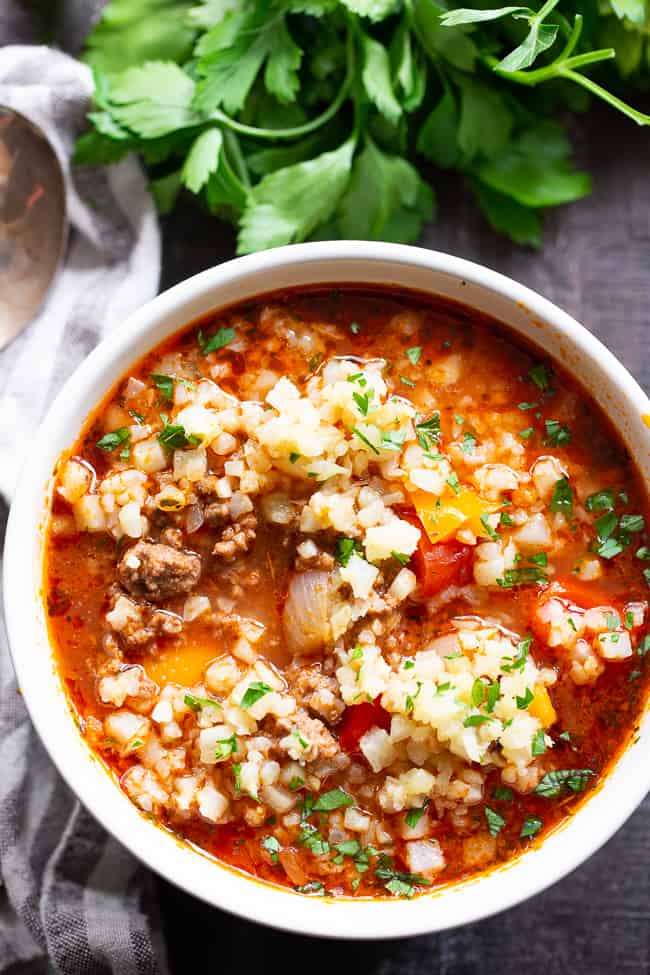 Chicken and "Rice" Soup in the Instant Pot {Whole30, Keto}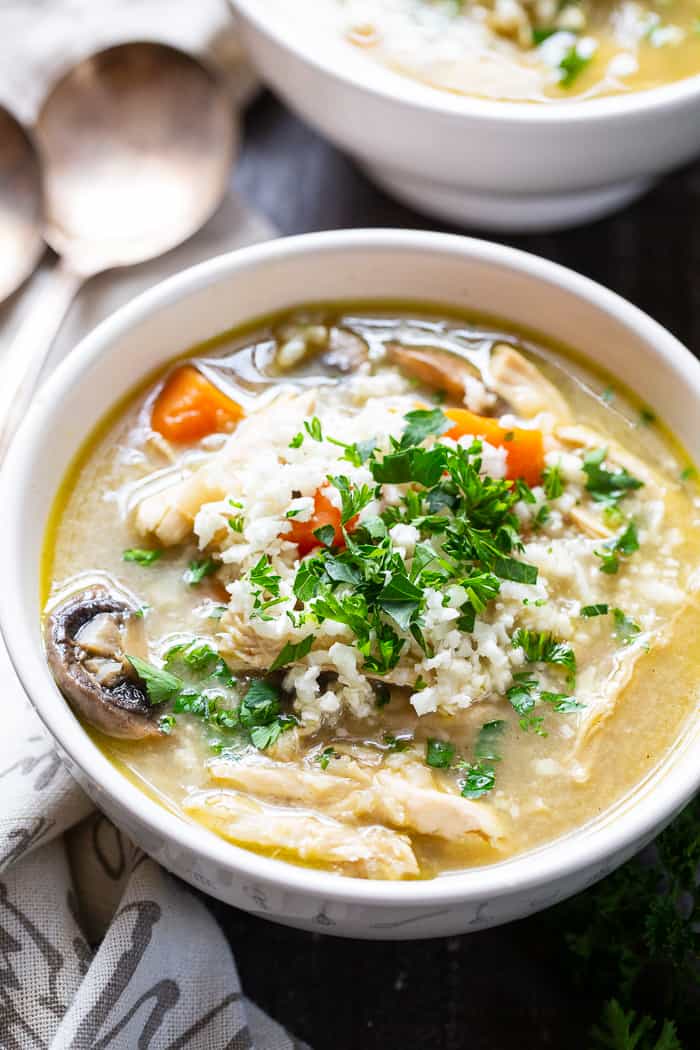 Spaghetti and Meatball Soup {Whole30}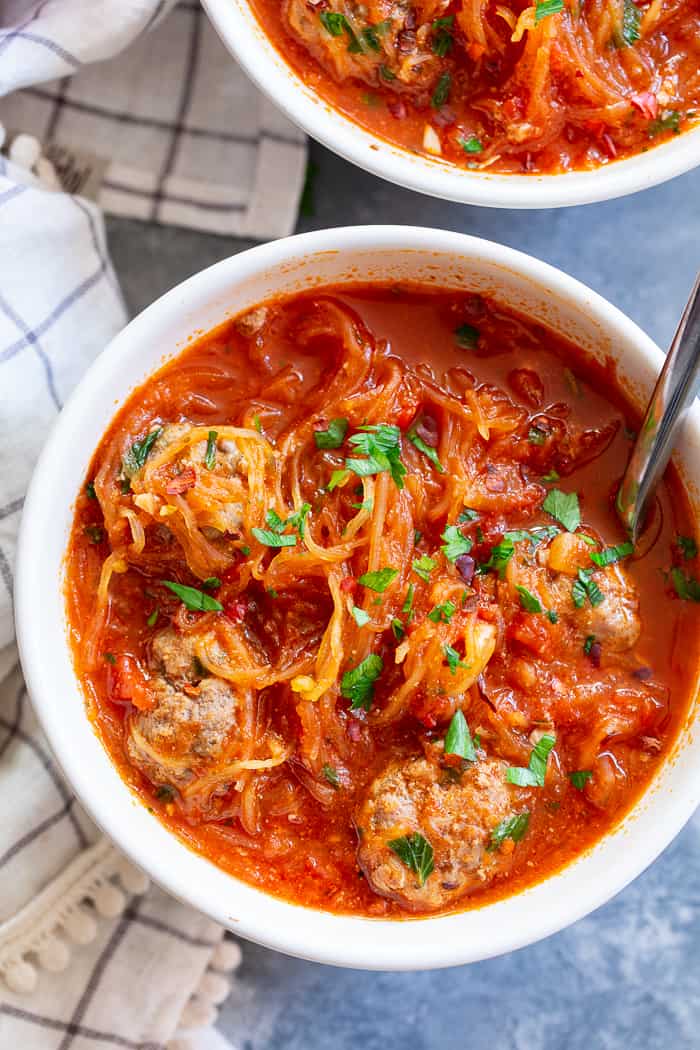 Creamy Potato Soup with Bacon {Whole30}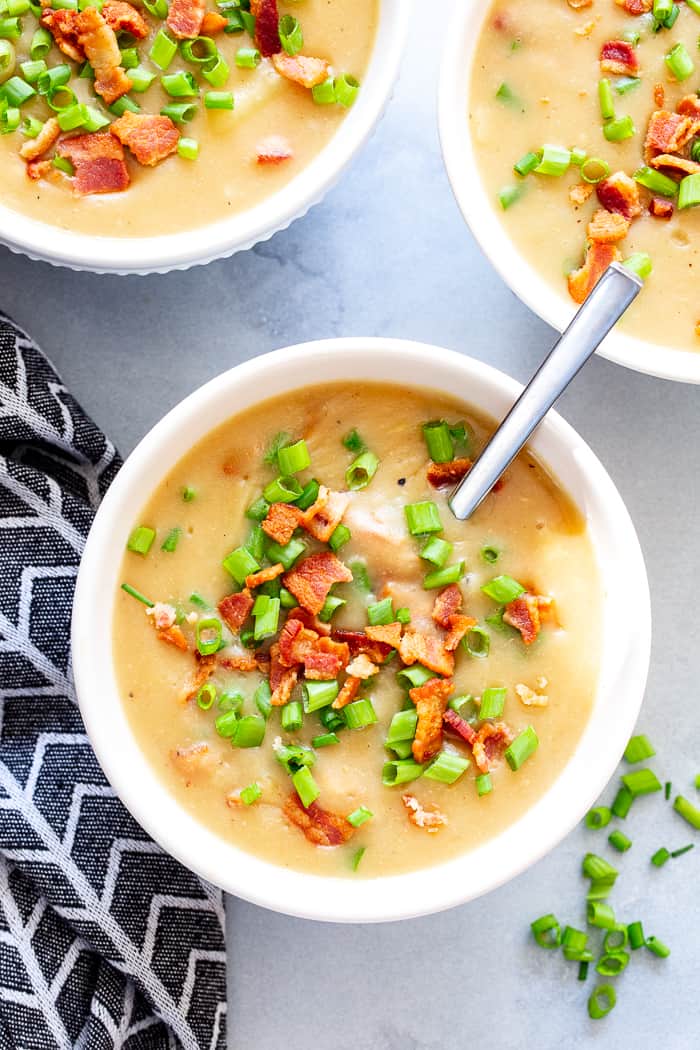 Creamy Cauliflower Soup {Whole30, Keto}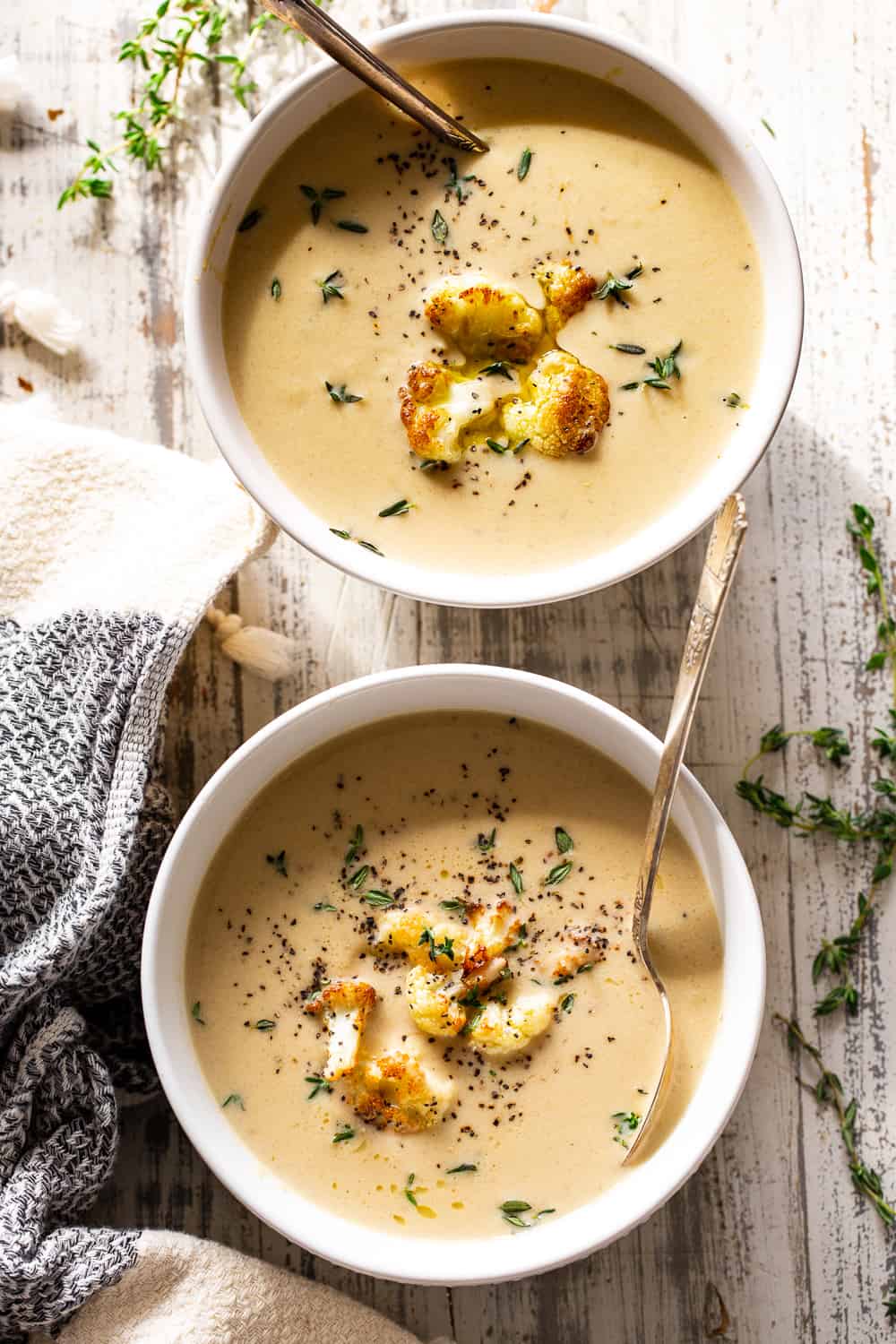 Butternut Squash Soup with Apples and Bacon {Whole30}