It's all the fastest paleo dinners for weeknights that everyone loves!  From one skillet chicken recipes to burgers and seafood, there's something here for every day of the week and every appetite!  All recipes are gluten free, dairy free, legume free, refined sugar free and paleo friendly.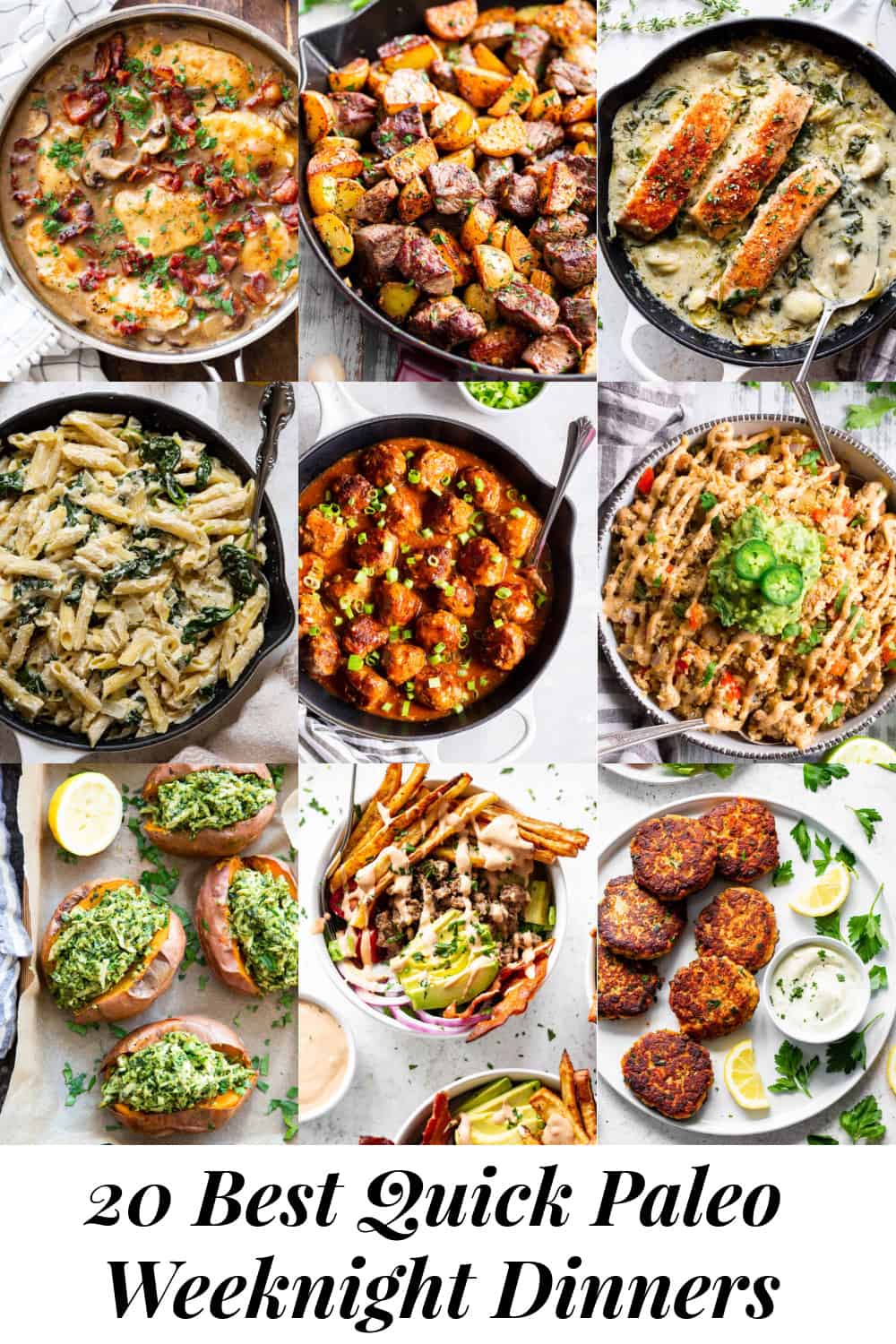 School is BACK and that means I have about 20-30 minutes to make dinner each night.
I'm not much of a prepper – to be honest – so I like minimal prep, quick simple dinners that the kids won't refuse to eat or toss in the trash 🙂
Or let's face it – now that they're older they'll just leave it there and grab their own snacks instead.  So we need GOOD ones!
My kids have always been fans of meatballs, burgers, chicken cutlets, and shrimp with simple sides like salads, cauliflower rice and roasted veggies.
Some of the sides – like roasted veggies and potatoes – I DO prep ahead of time and even cook ahead of time so I can just do a quick reheat while the rest of the meal cooks.
Weeknights mean I don't have time anymore to sit and wait for potatoes to roast for 35 minutes!
So, that part gets done on Sunday, along with any recipes that involve baked potatoes (like chicken pesto stuffed sweet potatoes!). I store baked potatoes or sweet potatoes in the refrigerator and then just reheat them  in the oven, which only takes about 10-15 minutes or so.
If you're really low on time – the microwave will suffice for things like that as well – no microwave shame necessary!  We are feeding our families and we do what we can!
Okay, I believe it's now time to get to the good stuff!  I hope you love these quick paleo meals as much as we do!
20 Best Quick Paleo Weeknight Dinners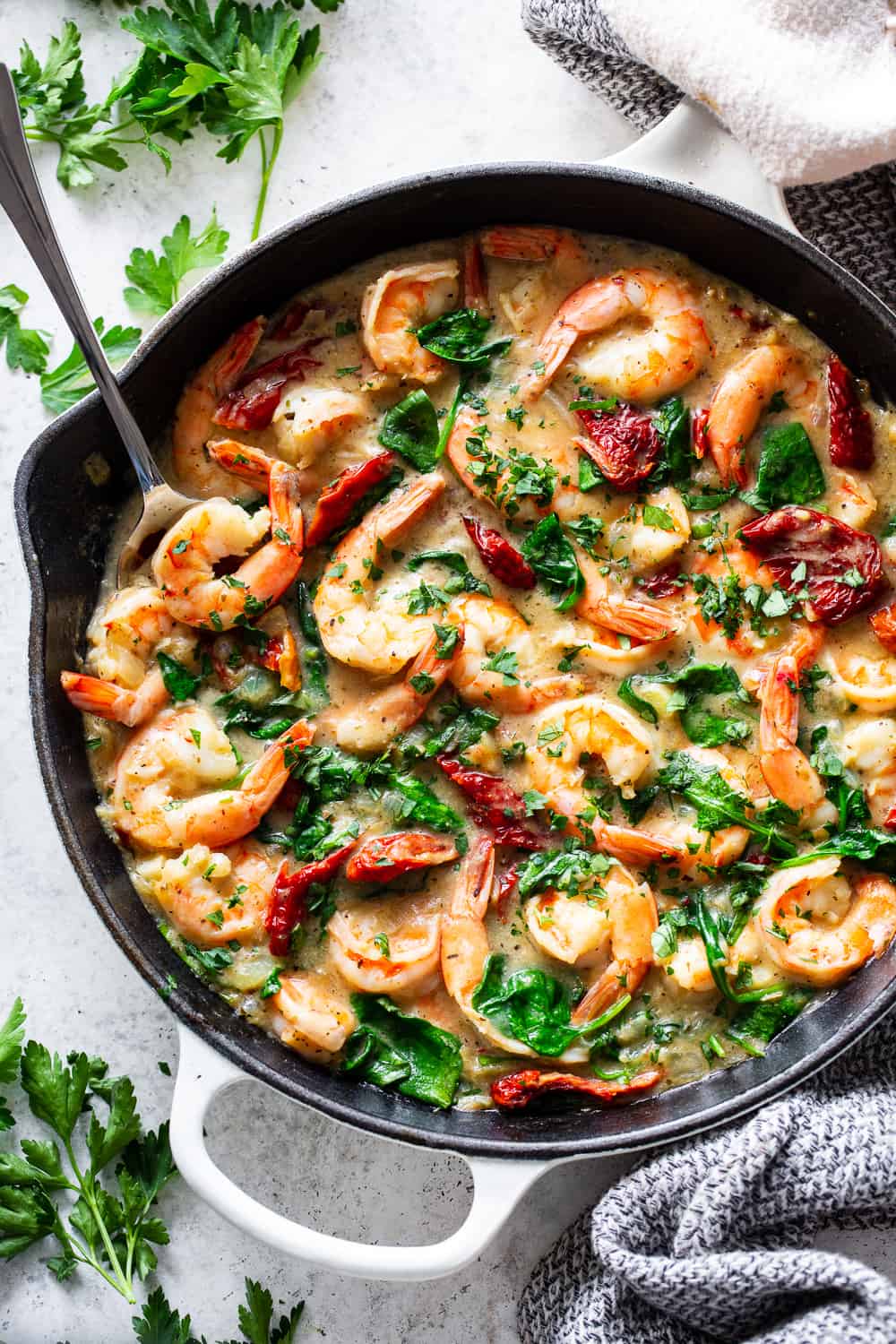 Creamy Spinach Artichoke Pasta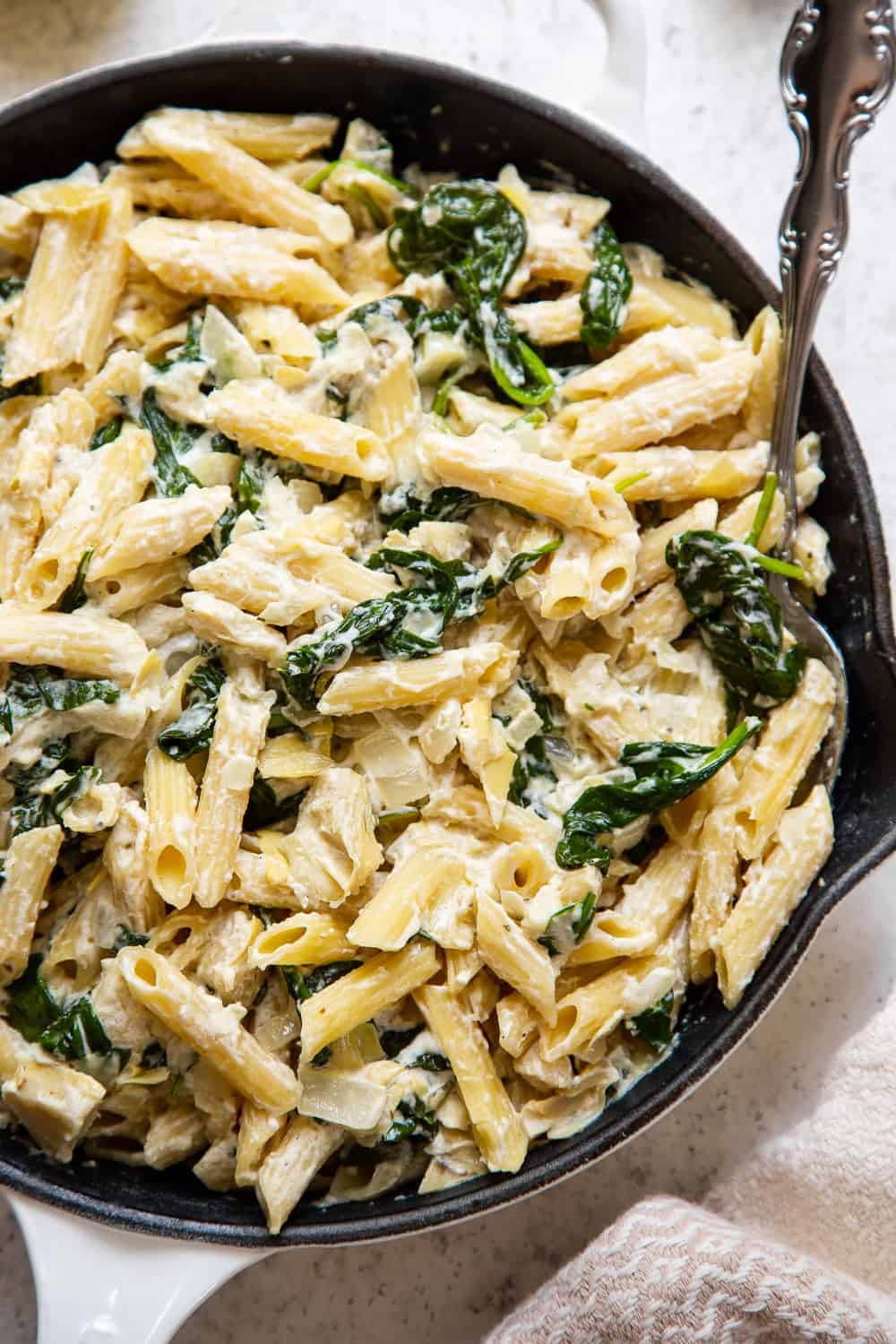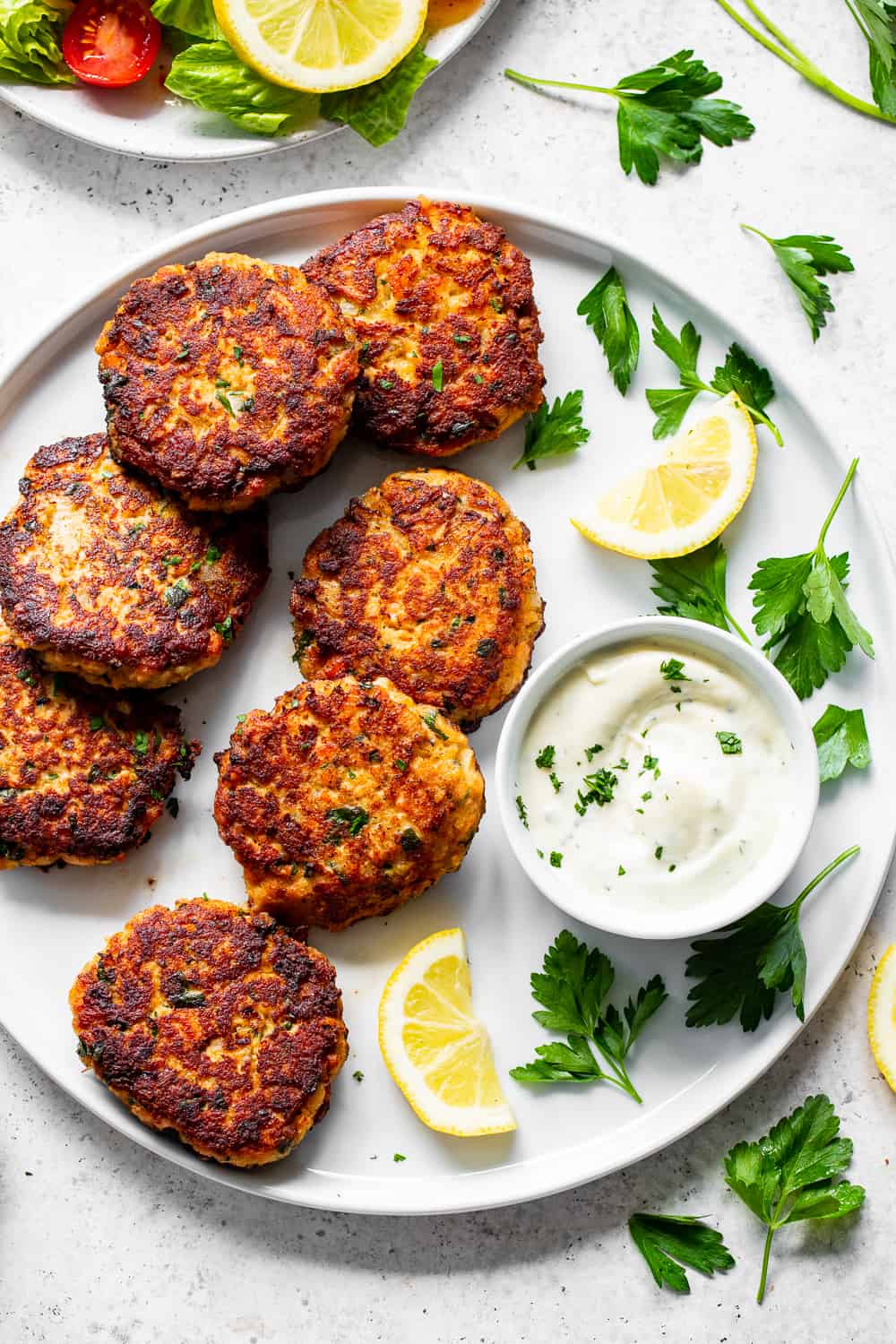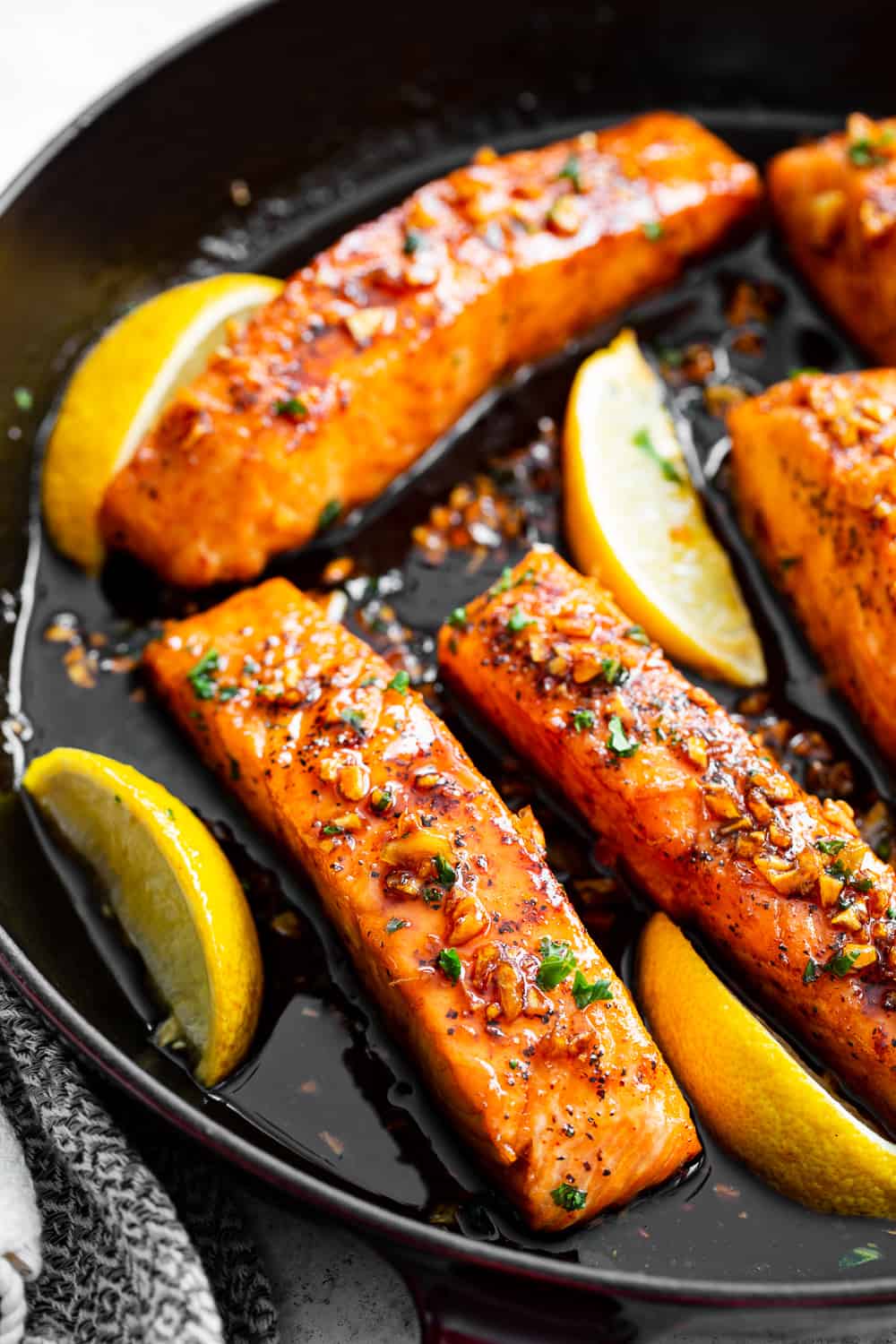 Burger Bowls with Fries {Make the fries ahead of time and reheat!}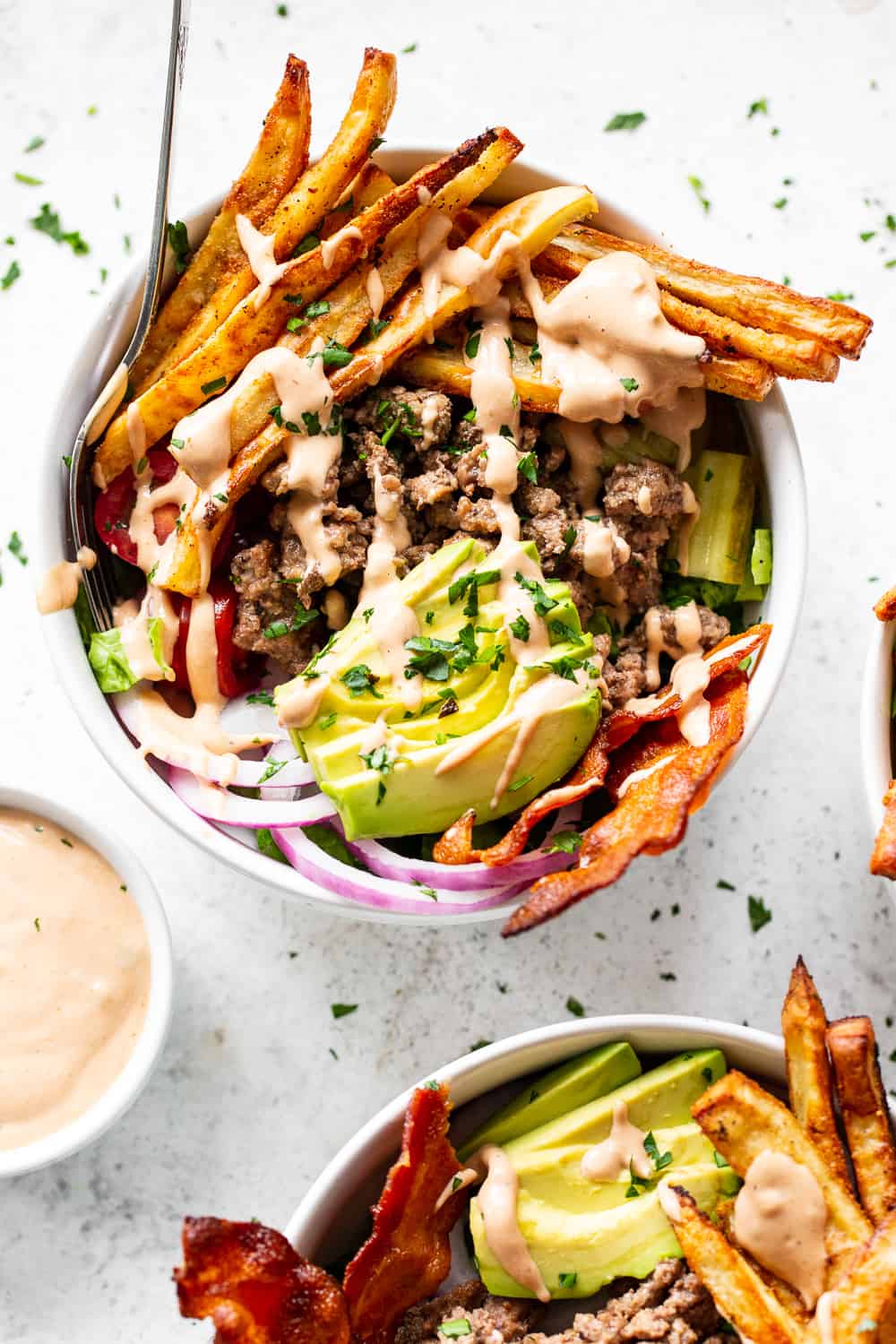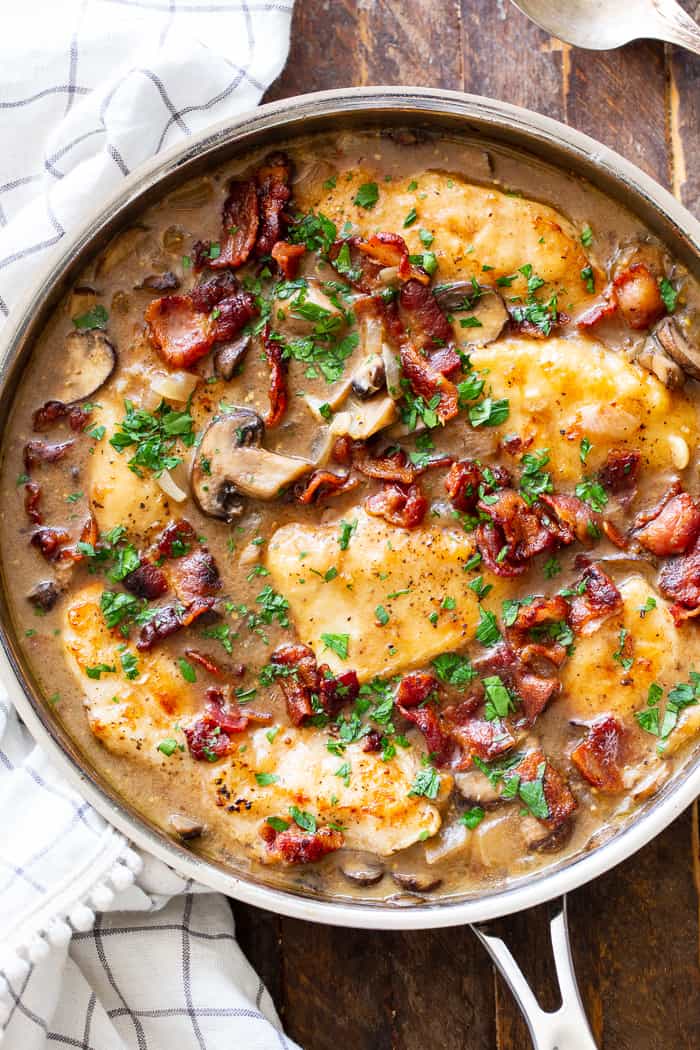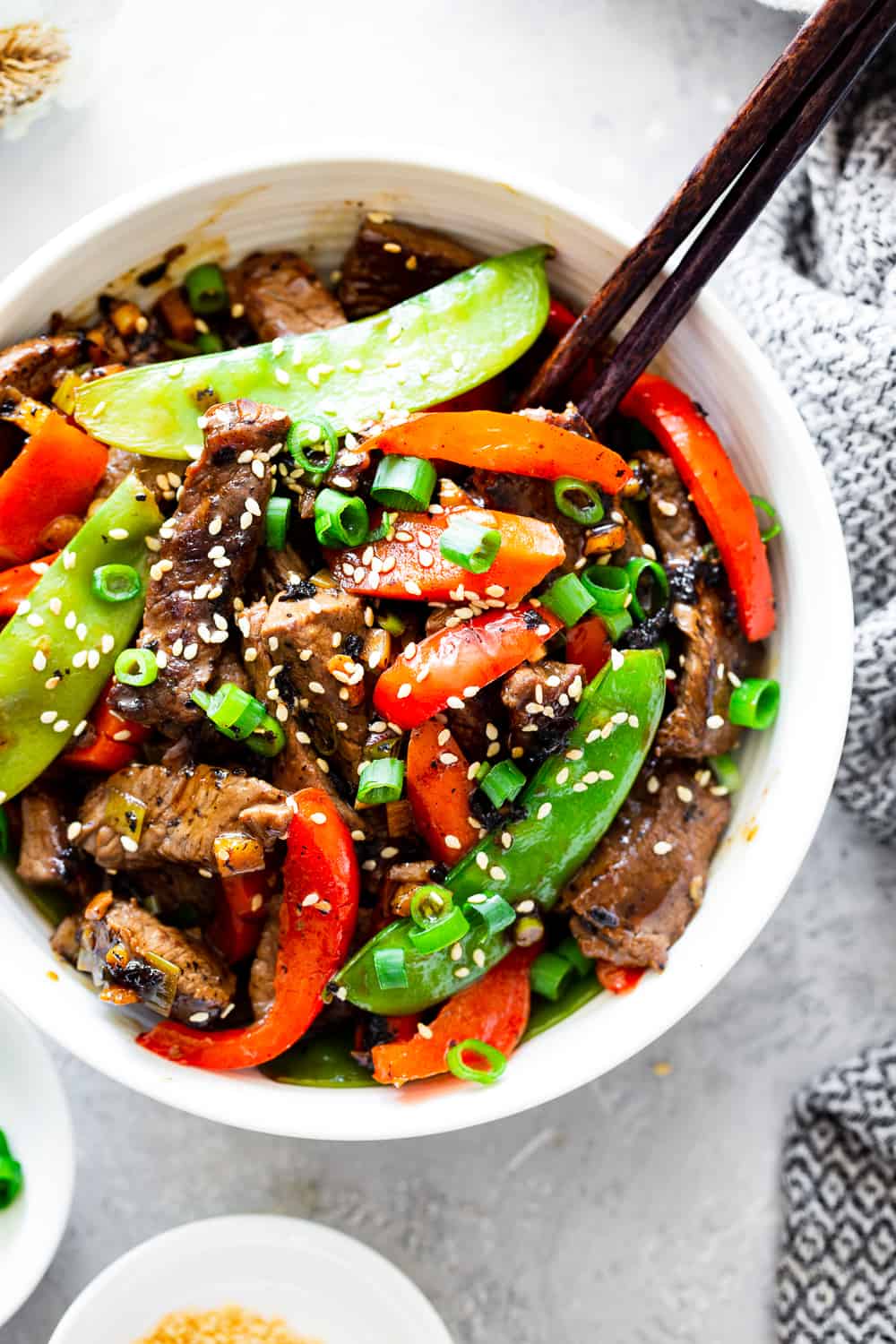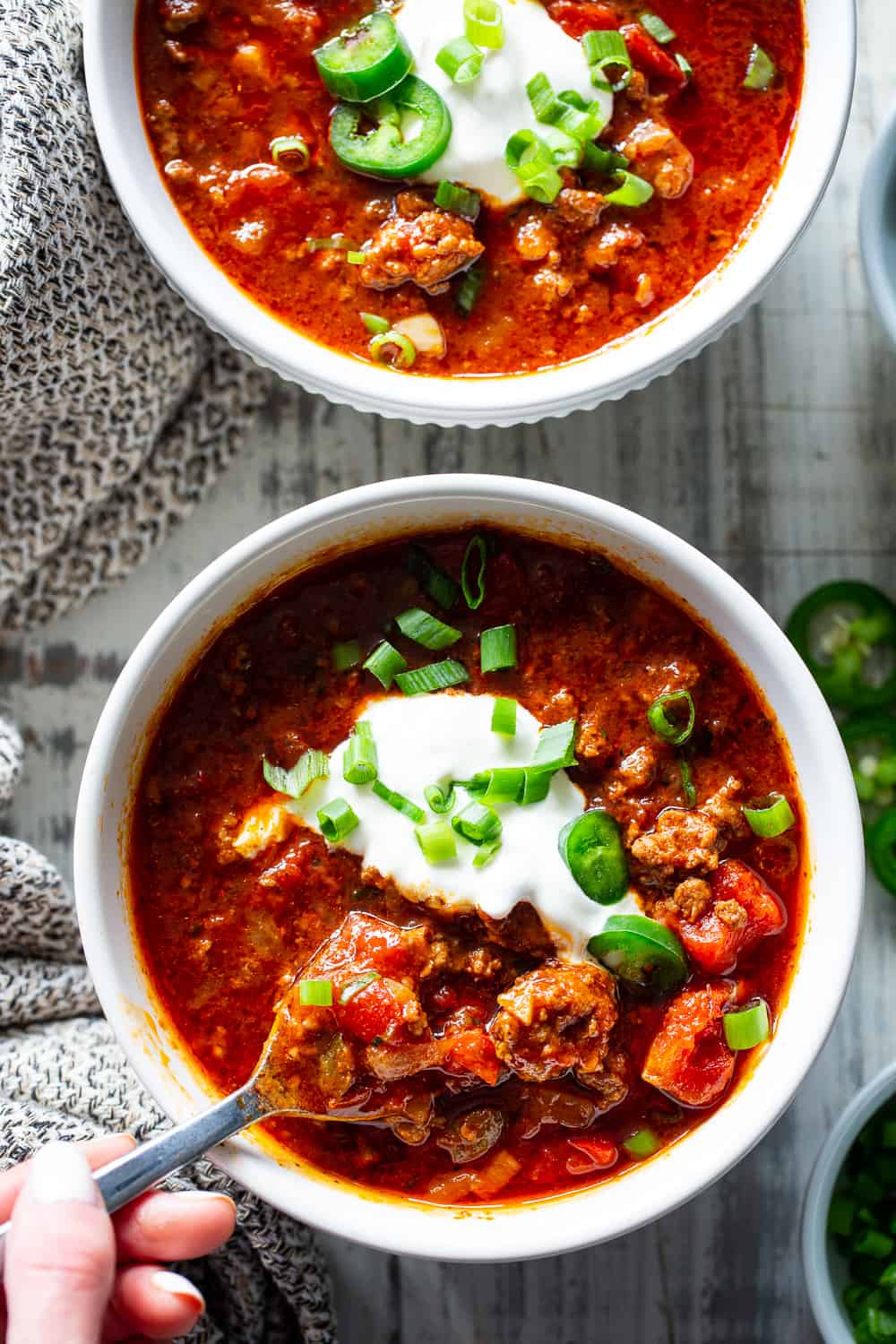 One Skillet Sweet and Sour Meatballs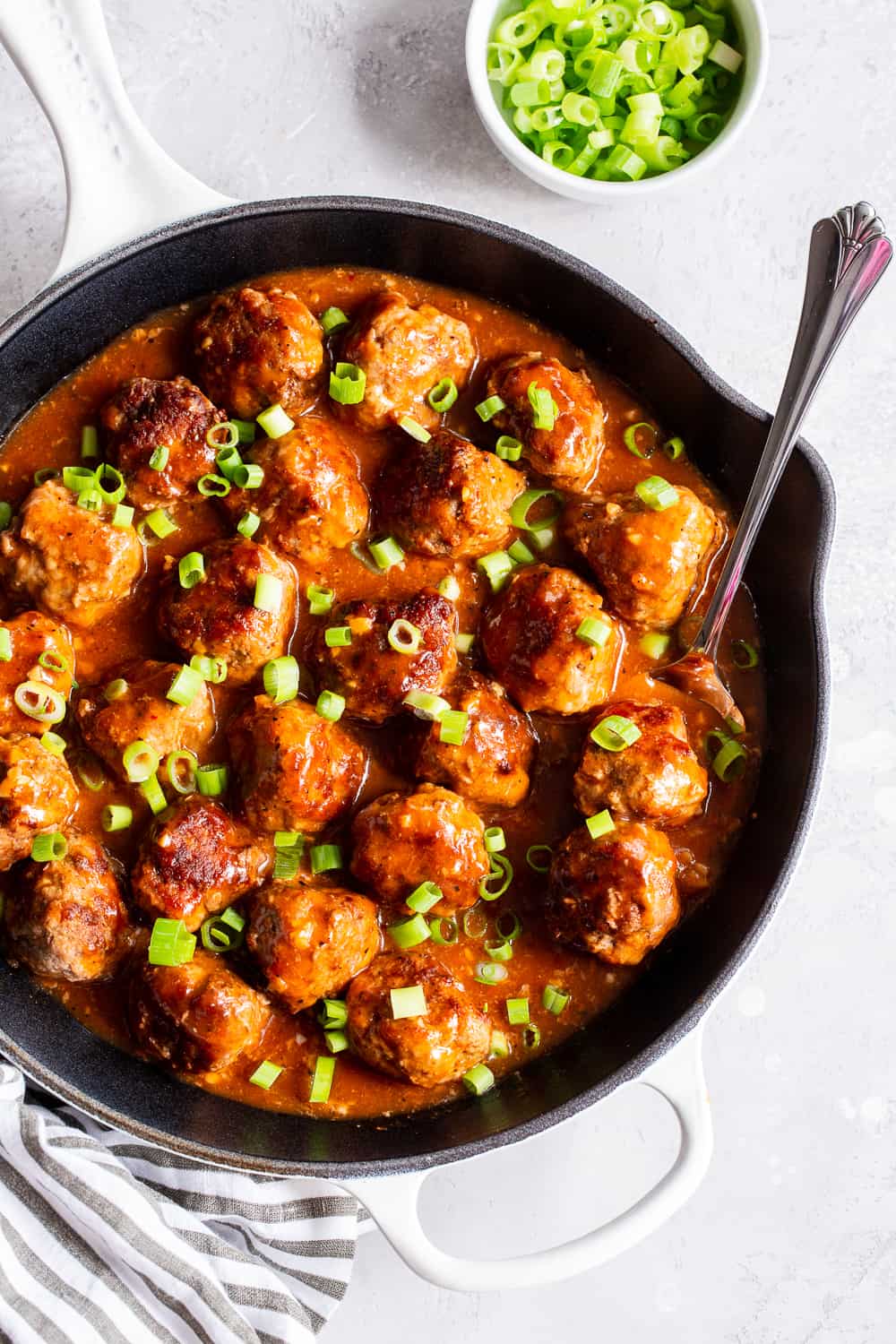 Chicken Pesto Stuffed Sweet Potatoes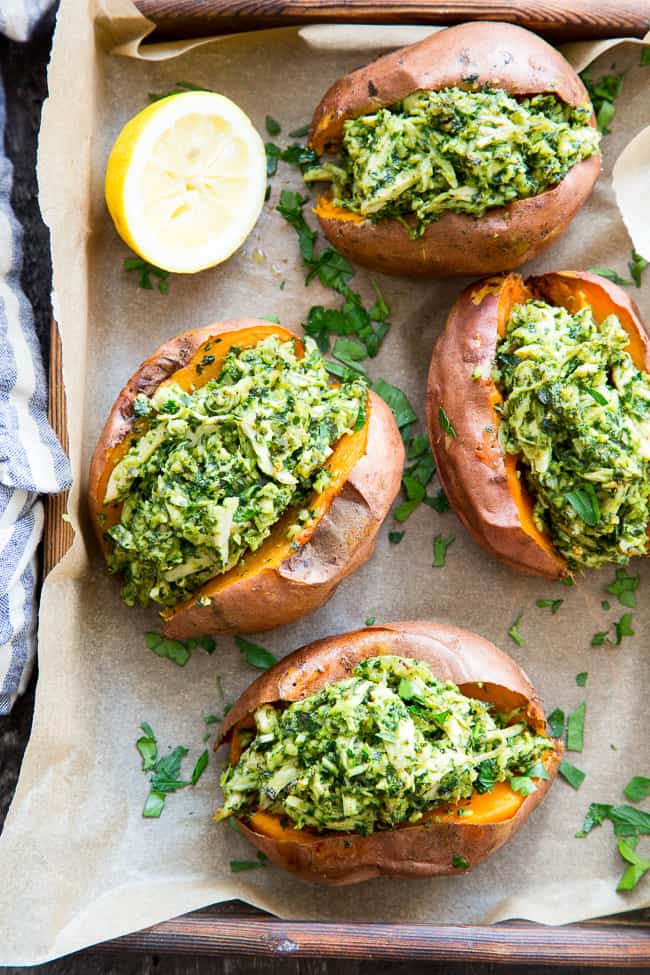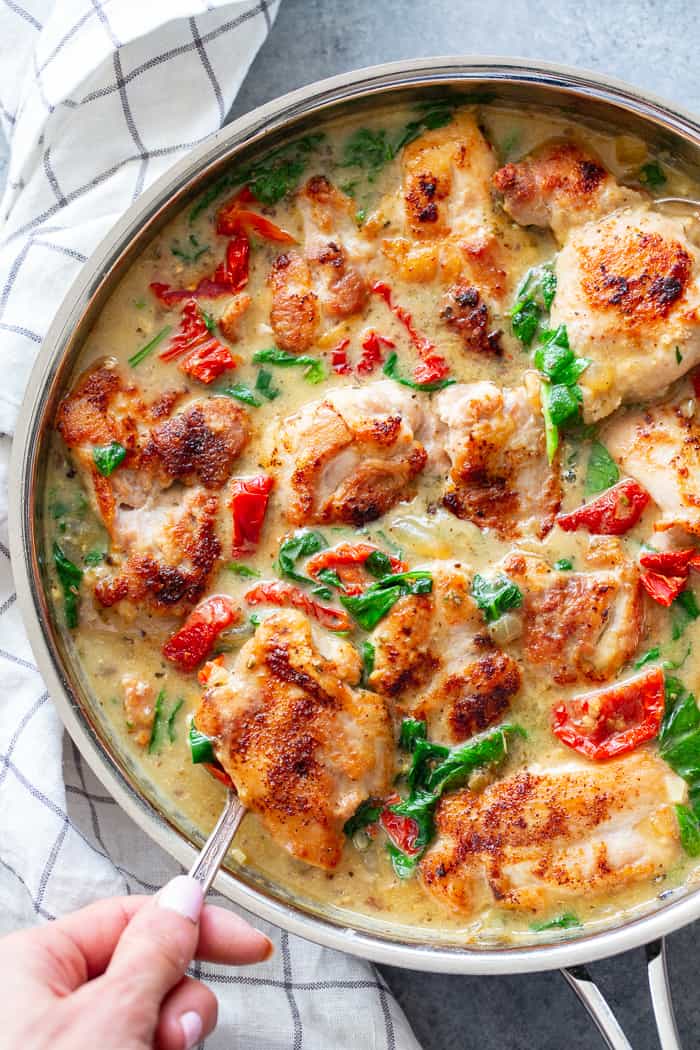 One Skillet Salmon with Spinach Artichoke Sauce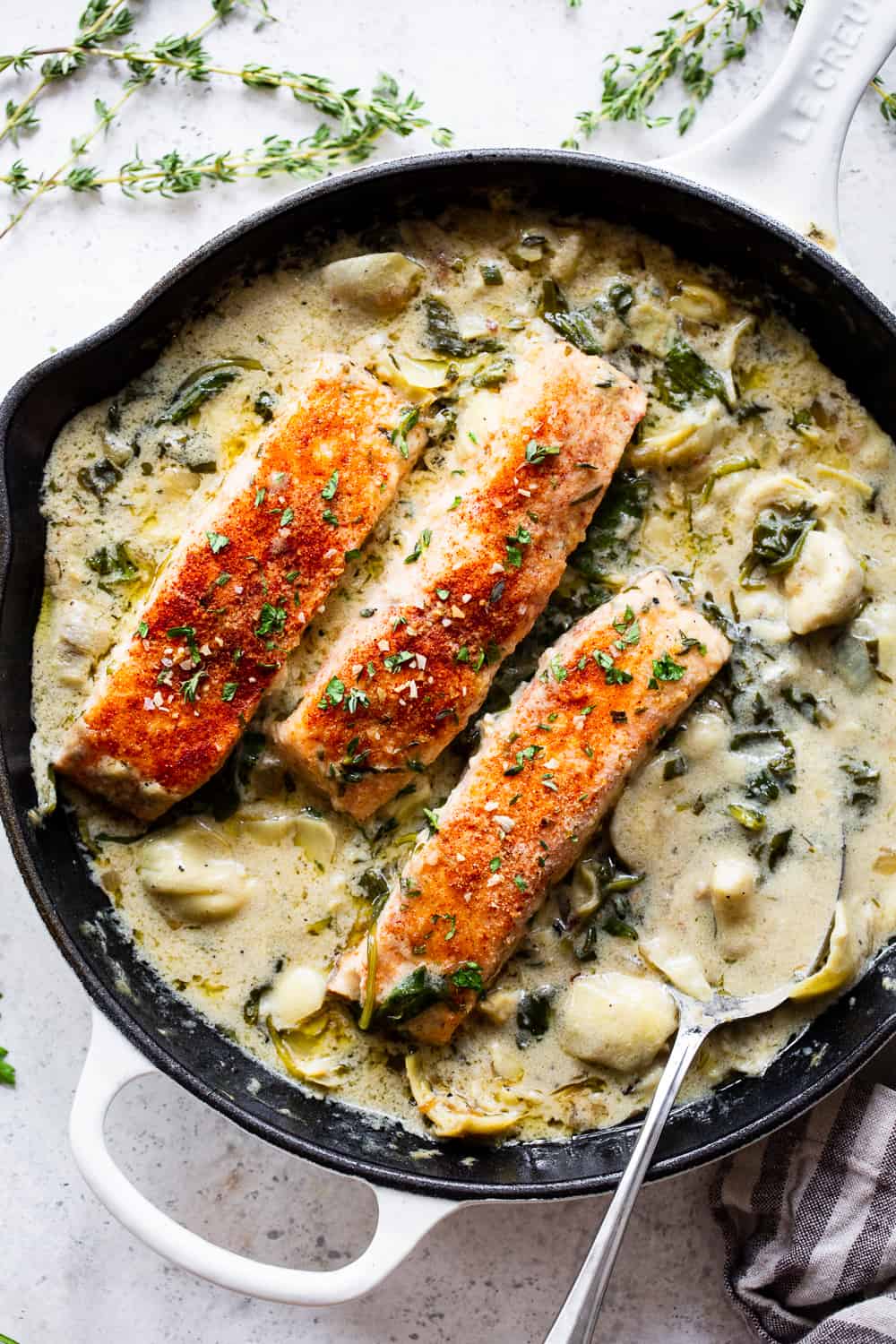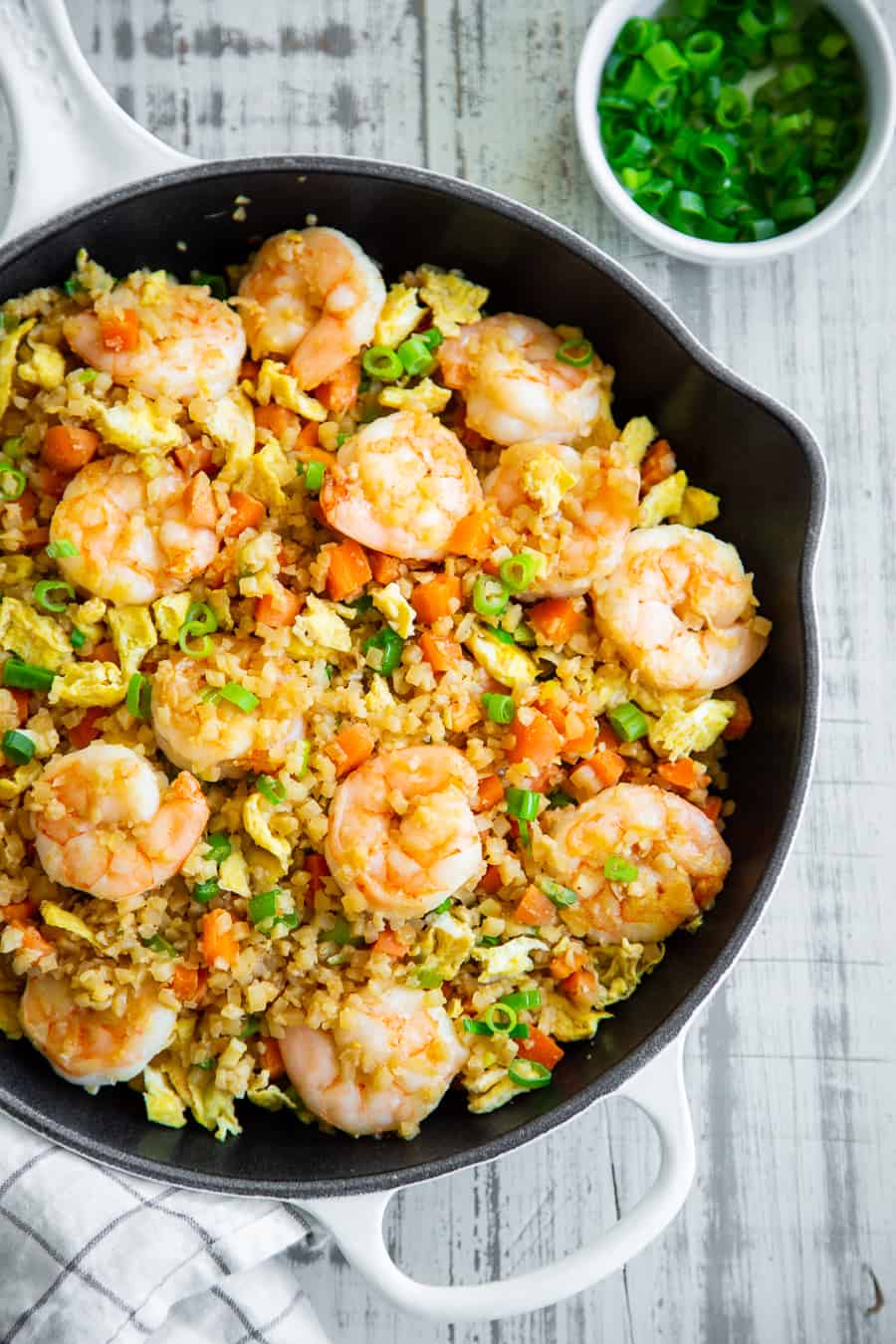 Egg Roll in a Bowl with Chicken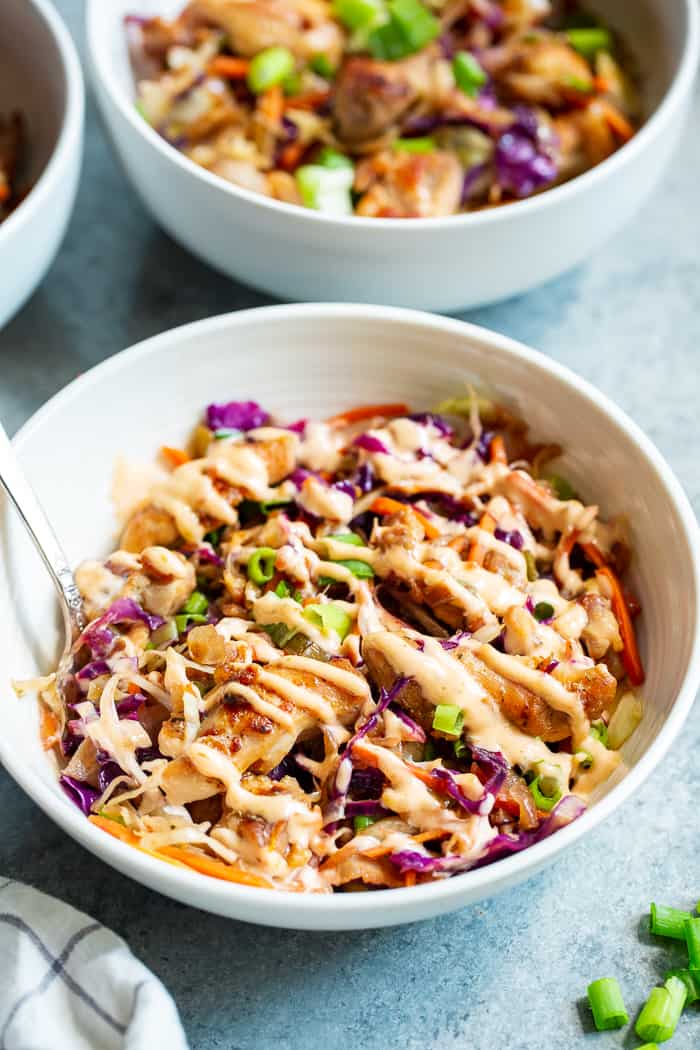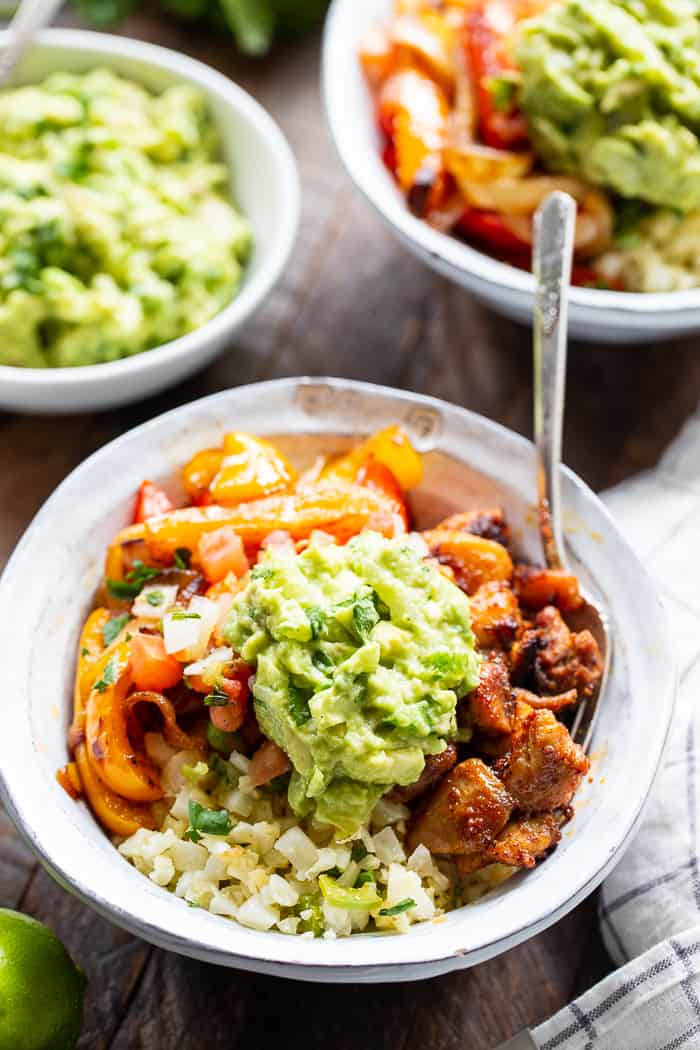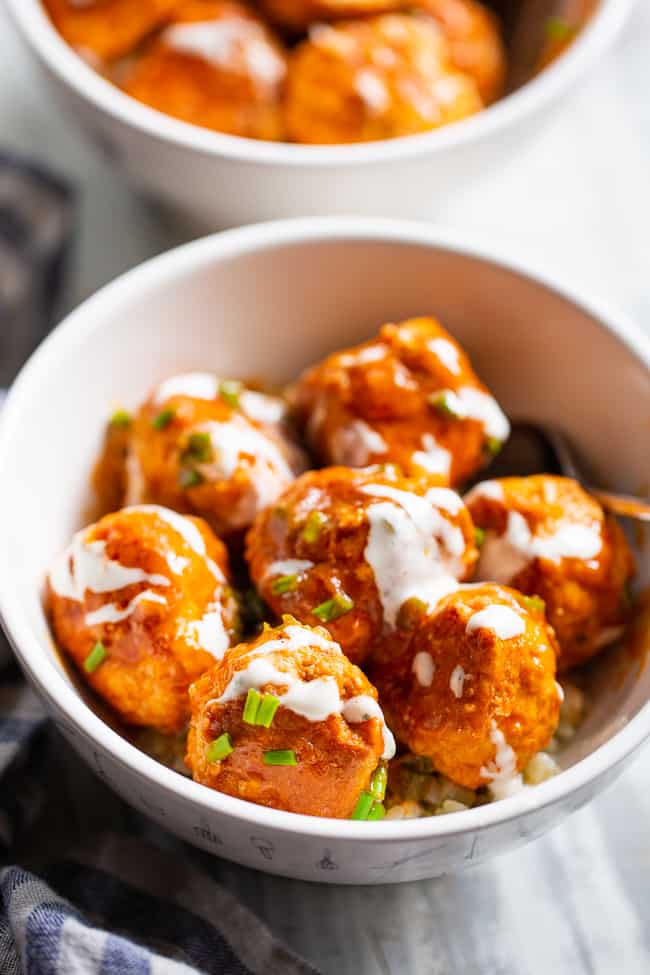 Mexican Cauliflower Fried Rice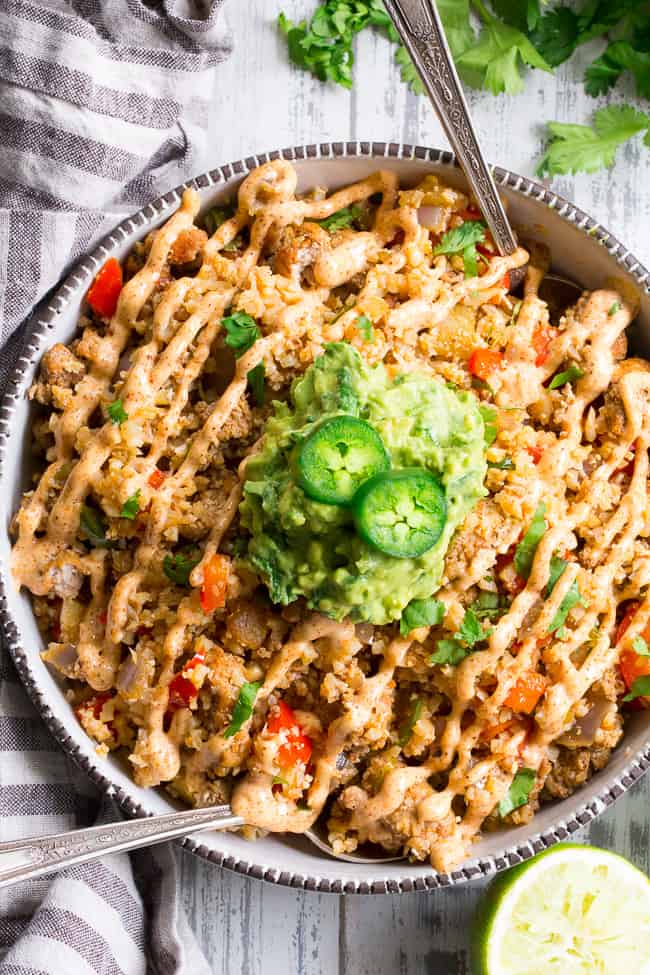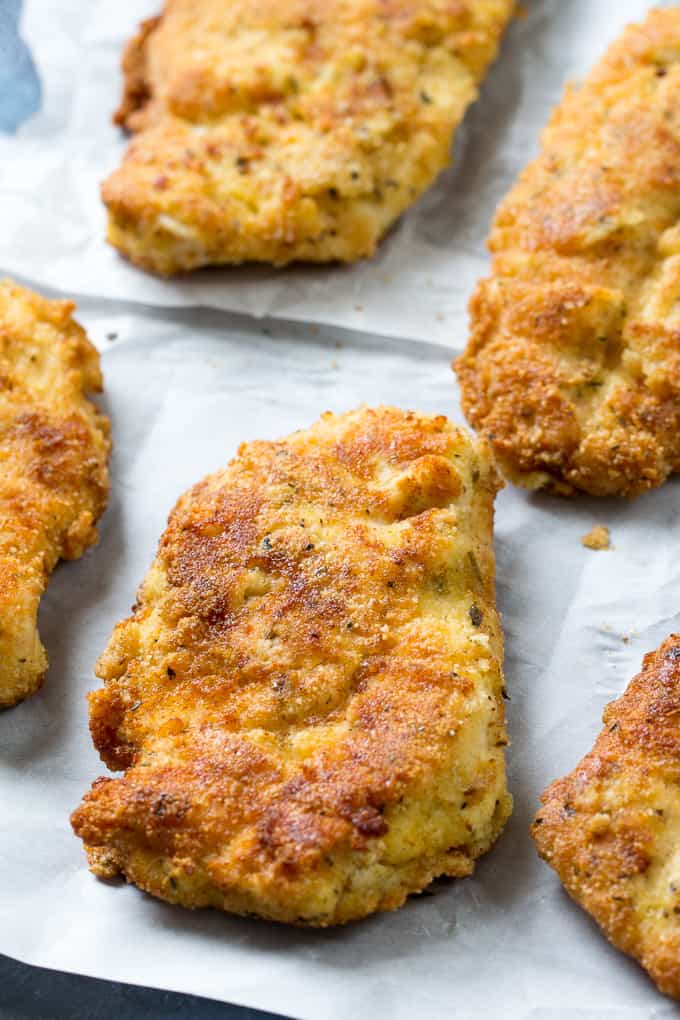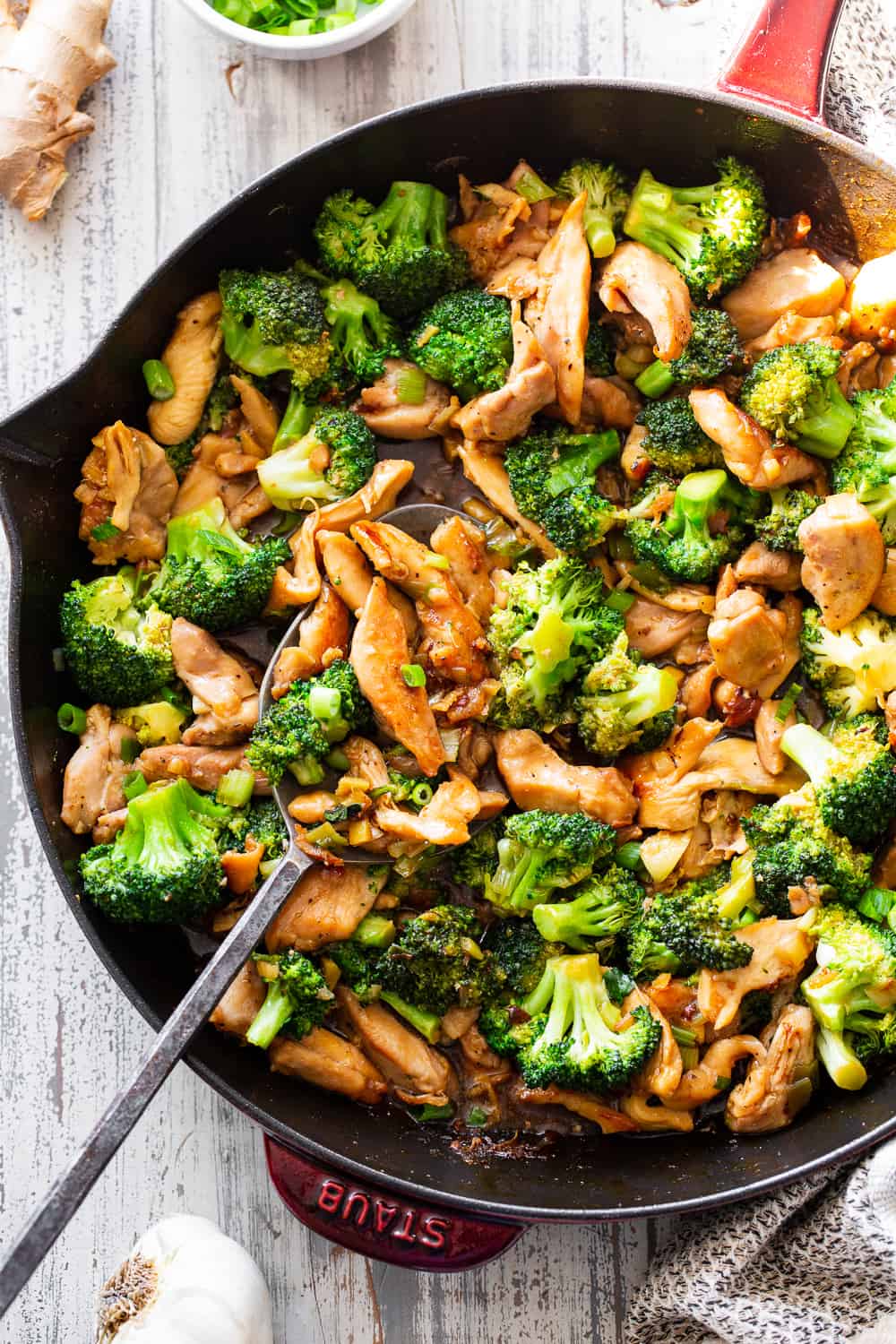 Lemon Garlic Chicken Zucchini Skillet