These 20 quick and easy healthy dinners are sure to make everyone in the family happy!  Each recipe is paleo friendly, Whole30 compliant, low carb, and ready from start to finish in 30 minutes or less.  If you're short on time you need these fast, healthy and super tasty dinner recipes in your life!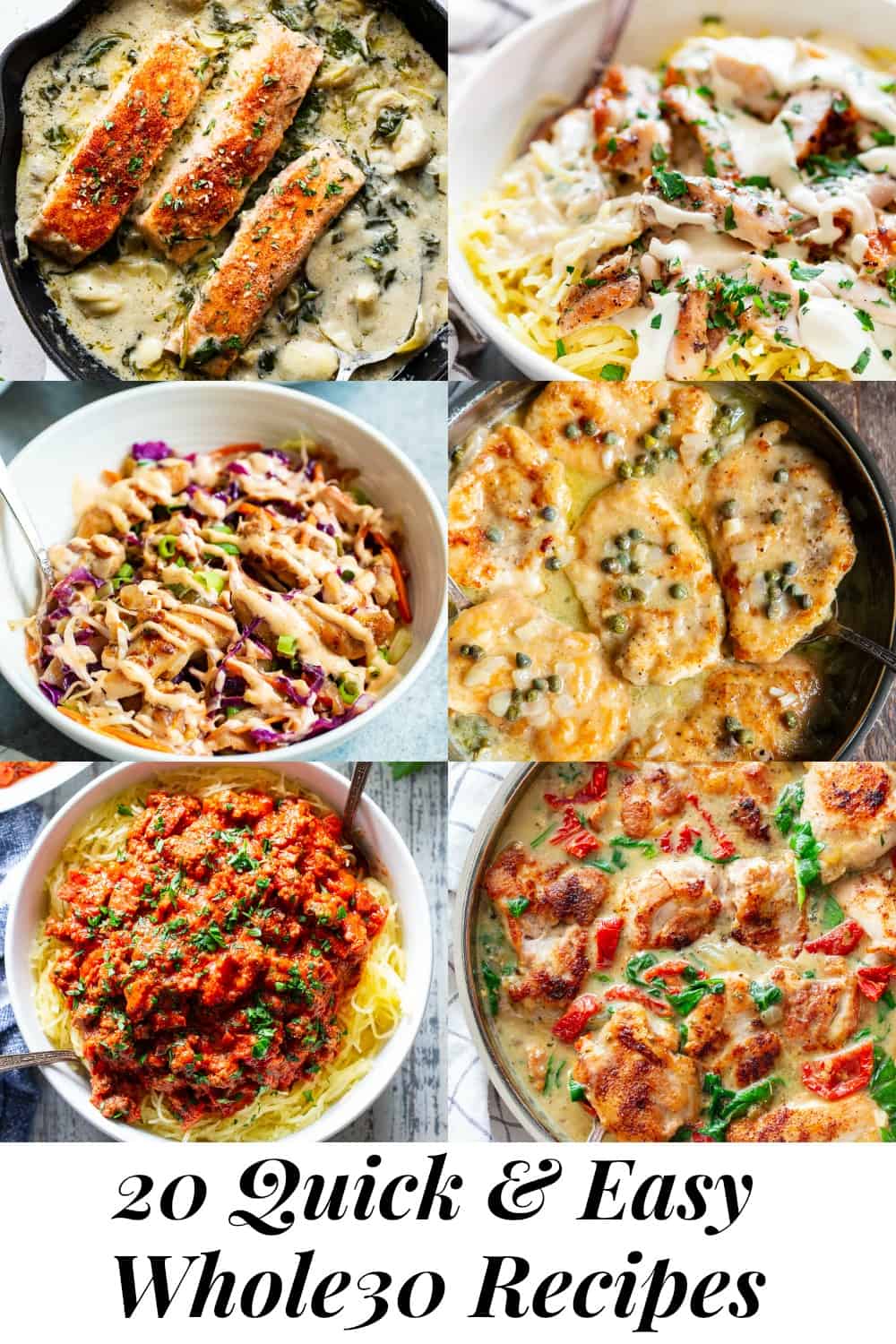 It's that time again!  Christmas has passed and many of us are gearing up for a reset for the new year.  Whether that means following a diet full of real food and less sugar, or completing a Whole30, it's a great time to reset our bodies and minds and go into 2021 fresh!
One thing that I've noticed about myself after years and years of cooking, is that it's the quick and easy meals that I go back to again and again!
As my kids have gotten older and I spend more time driving them around than hanging out at home in the evenings, I find a 30 minute meal is really all that I can manage.
And because it's just SO easy to rely on quick (not so healthy) foods or a little too much takeout when you're not prepared, I decided to focus on featuring some of my recipes that are both favorites and also require less prep and cooking time.
Each recipe is paleo friendly, Whole30 compliant and also low carb.  The only exception to the low carb rule in the roundup is my recipe for beef and bacon bowls with veggies, which include plantains.  To cut down on the time AND the carbs, simply eliminate the plantains for that one.  You can sub in more of your favorite low carb veggies if you like!
So, whether or not you're planning a Whole30 or another "reset" for the New Year, you're bound to find a few new meals to rely on when time is short but you still need something nourishing.  Happy cooking and eating for 2021!
20 Quick and Easy Paleo, Whole30 and Low Carb Dinners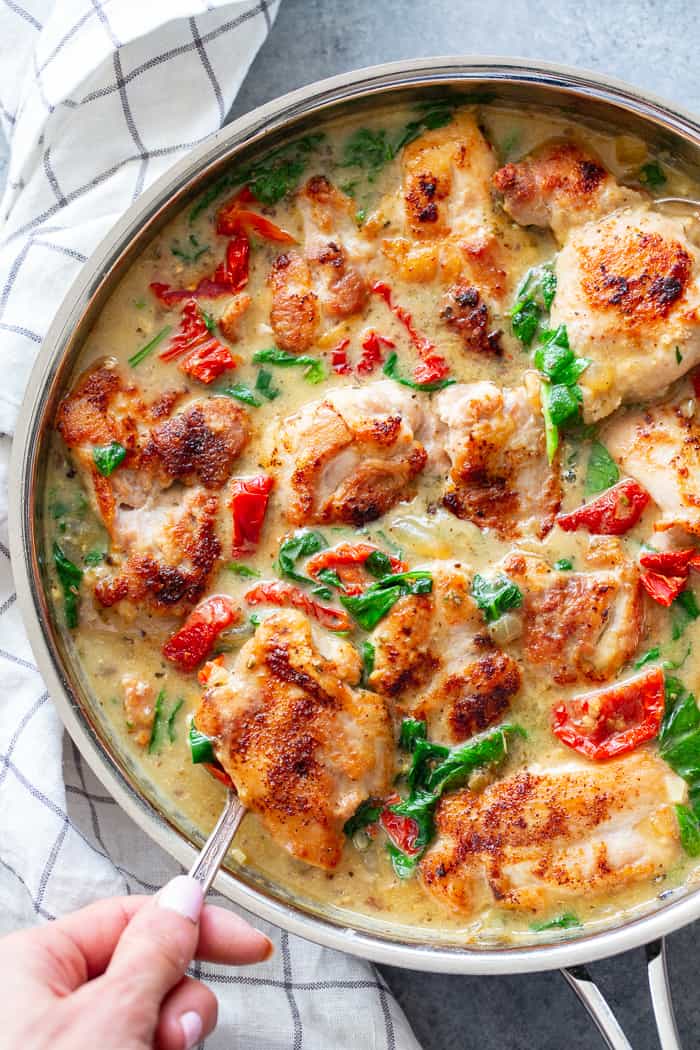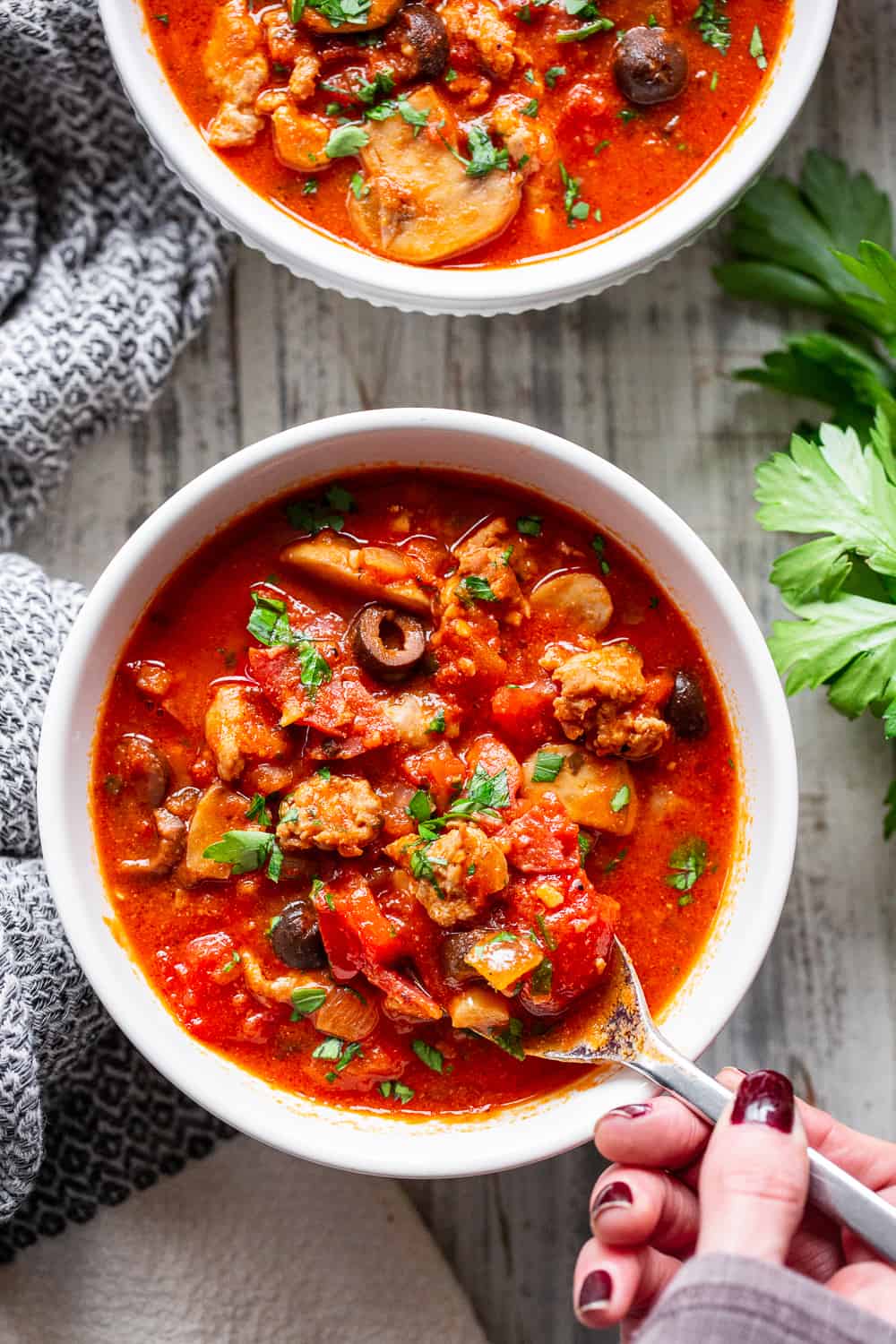 One Skillet Spinach Artichoke Salmon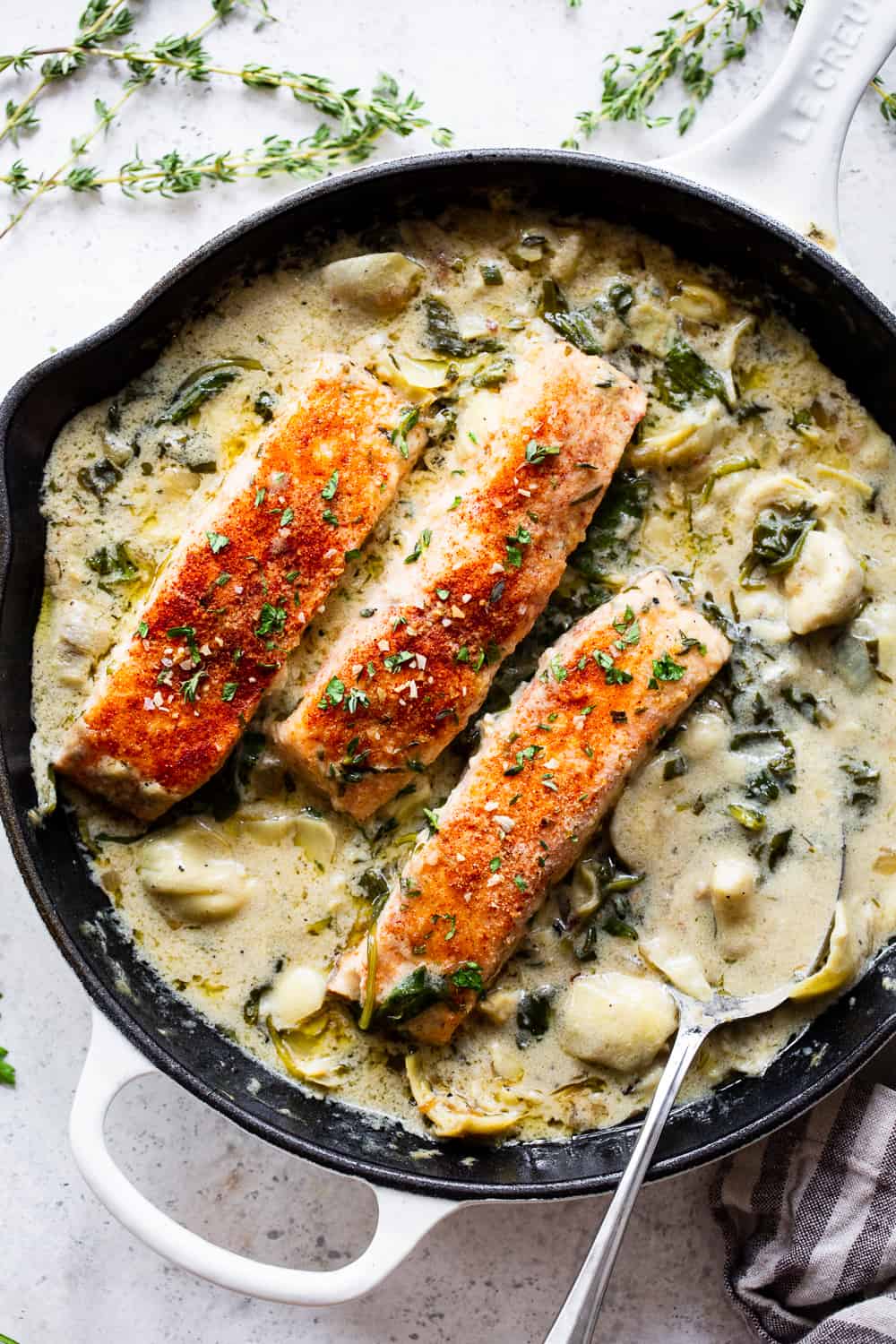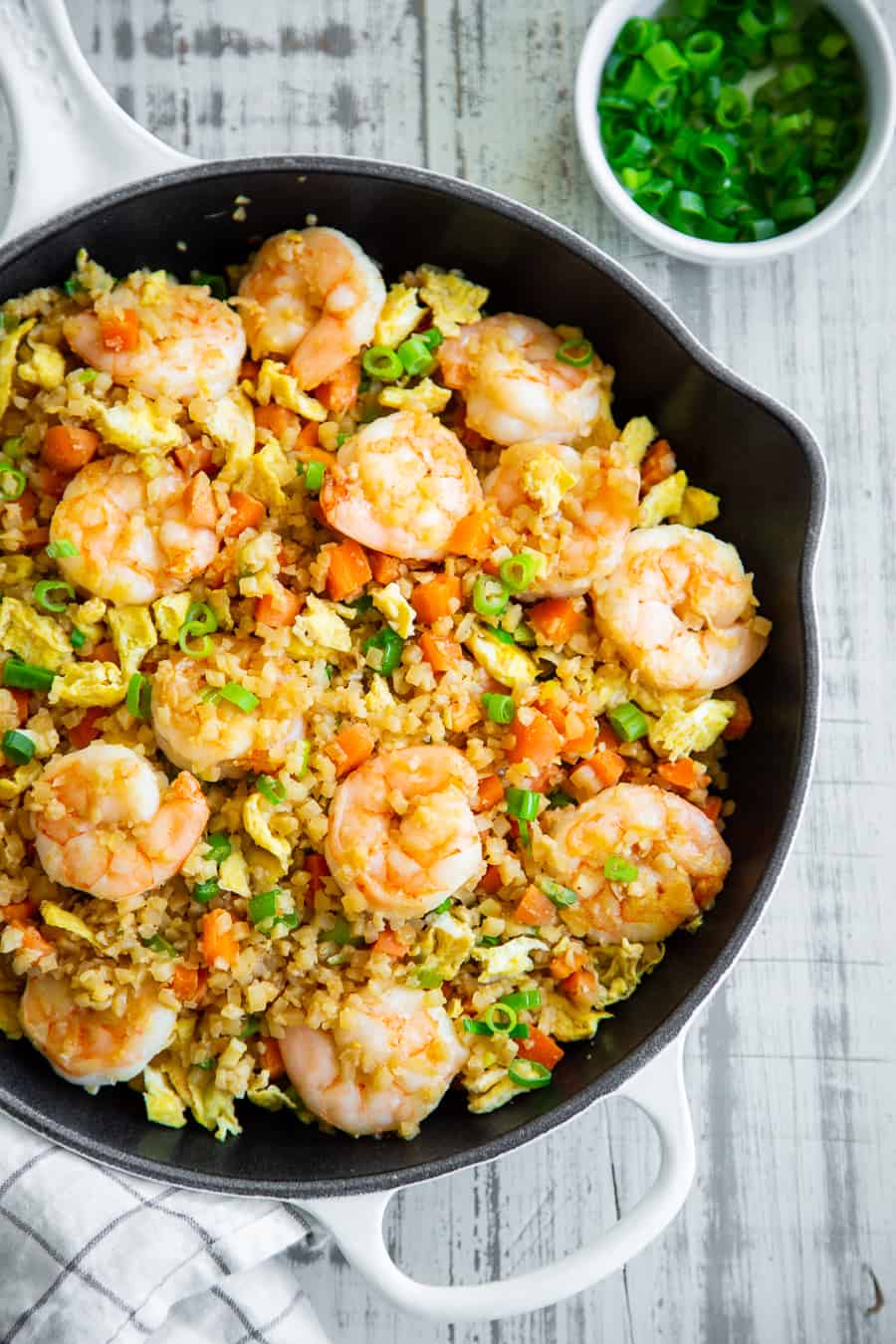 Egg Roll in a Bowl with Chicken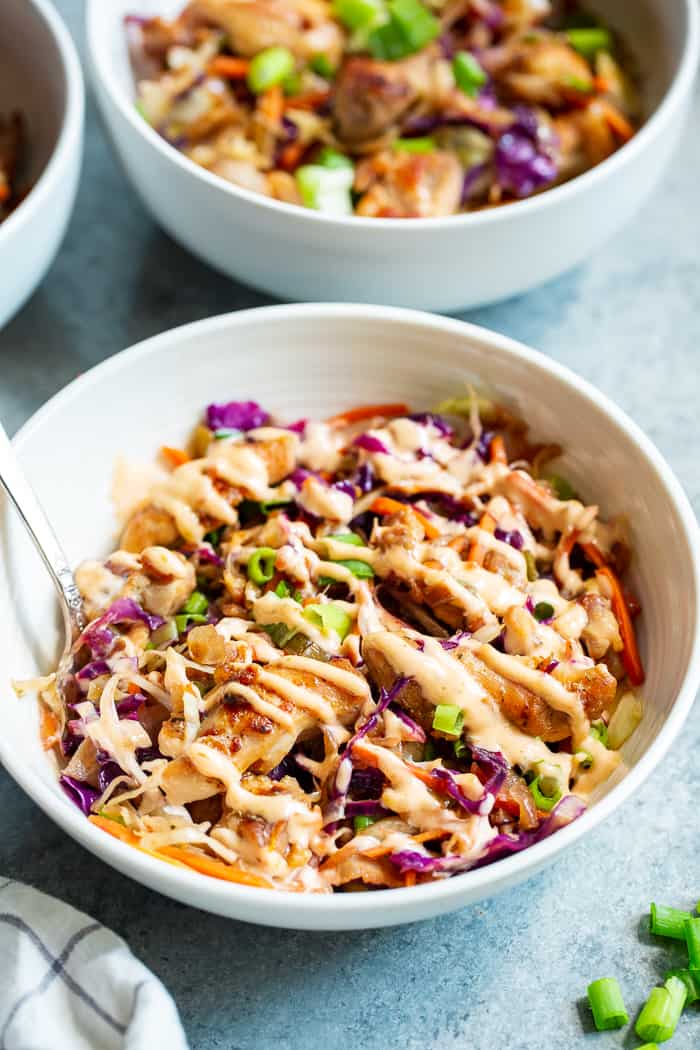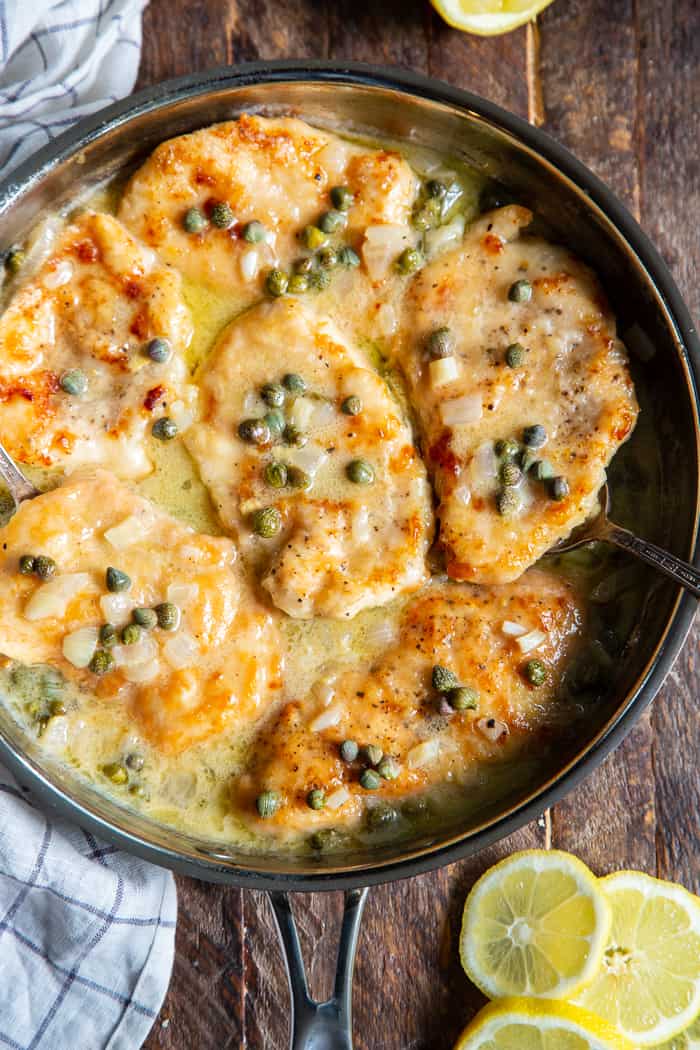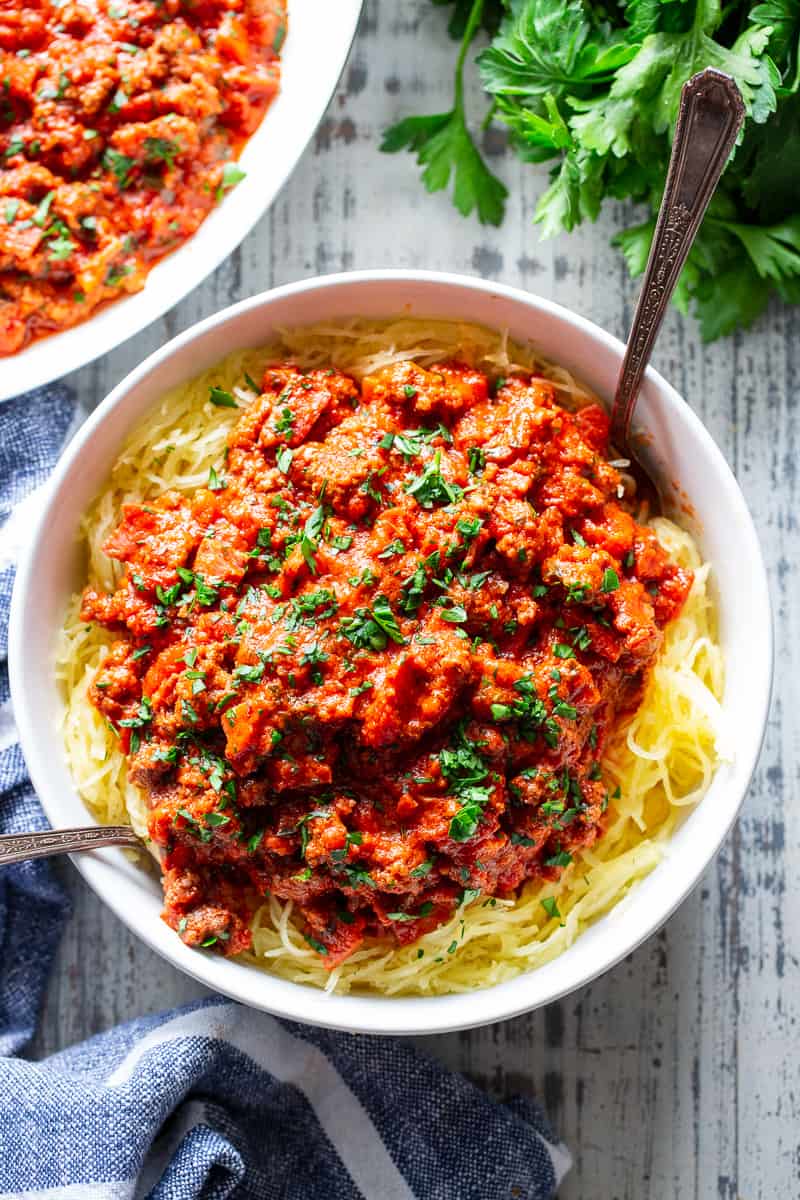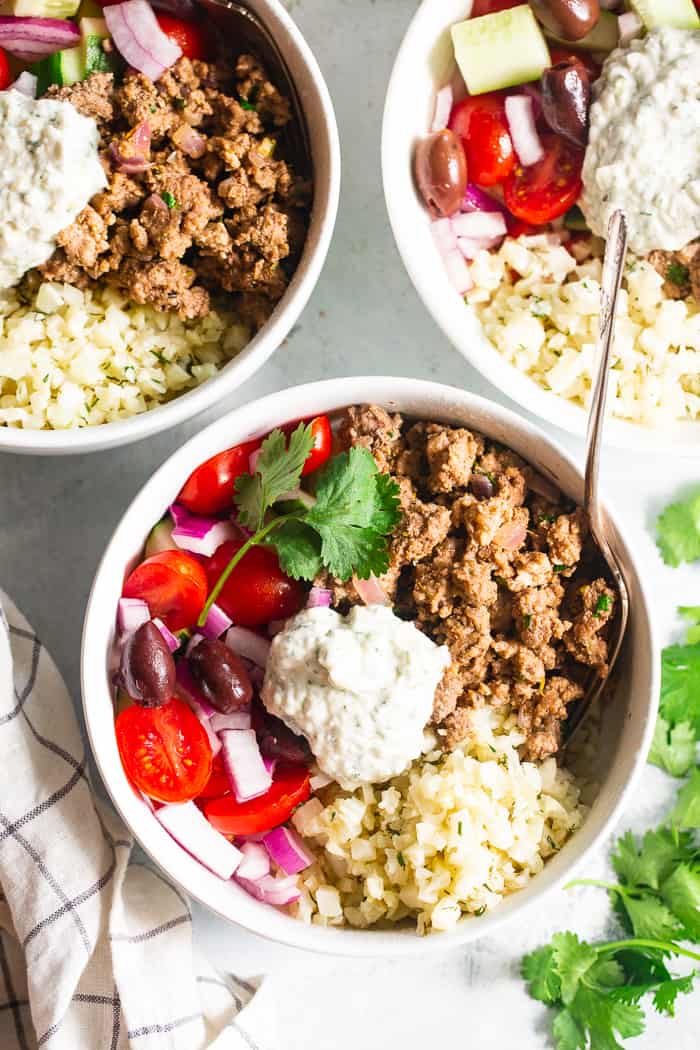 Scallops with Lemon "Butter" Sauce and Herbed Cauliflower Rice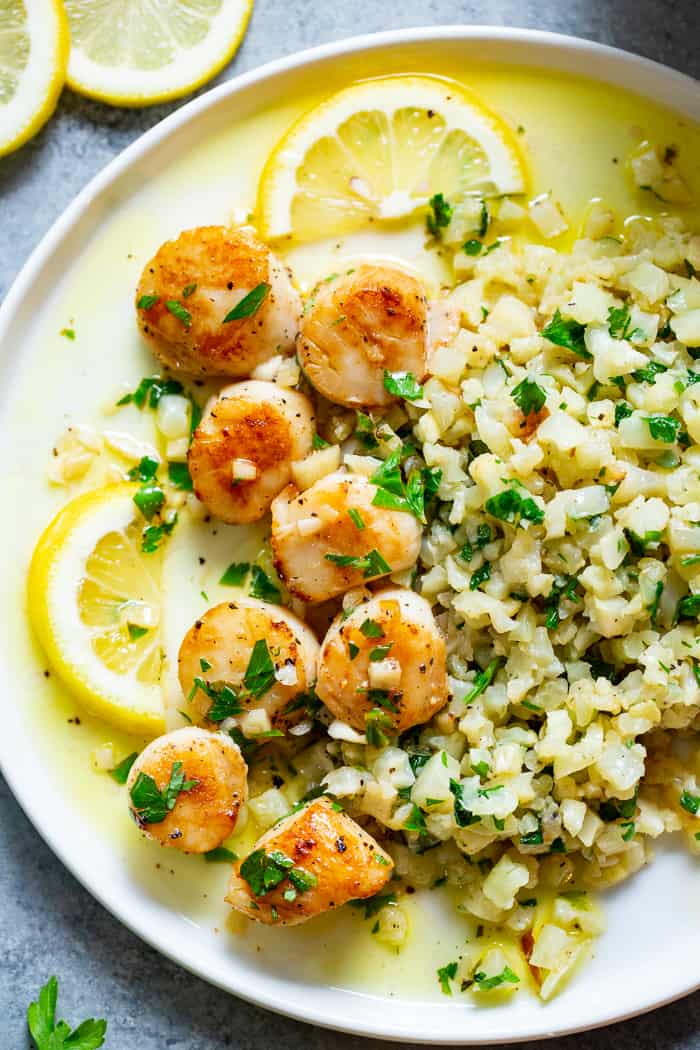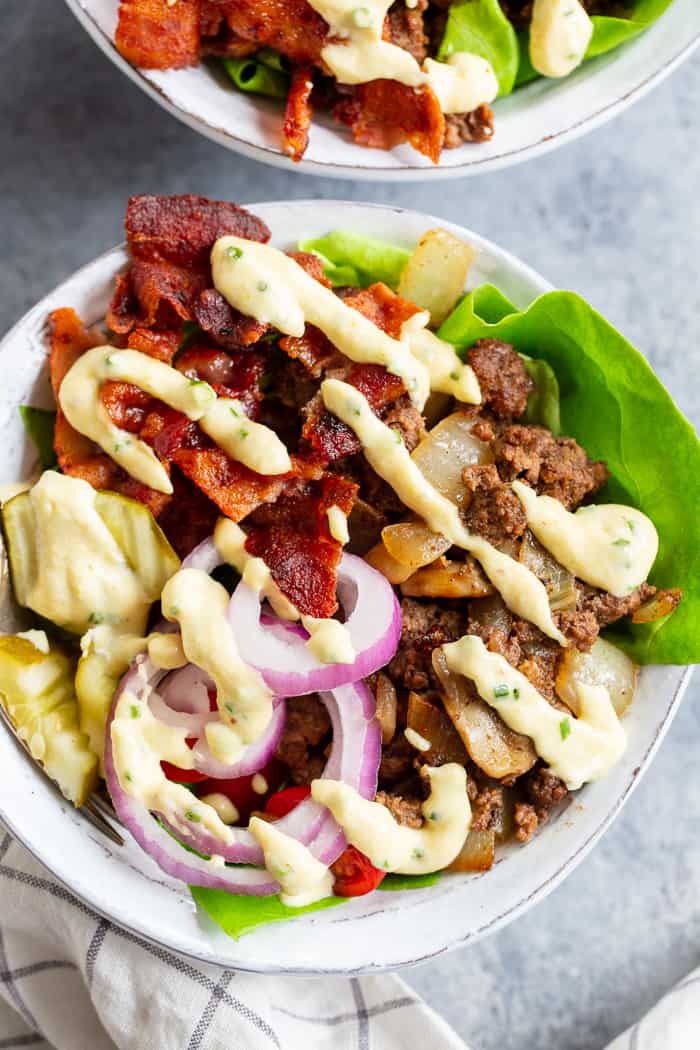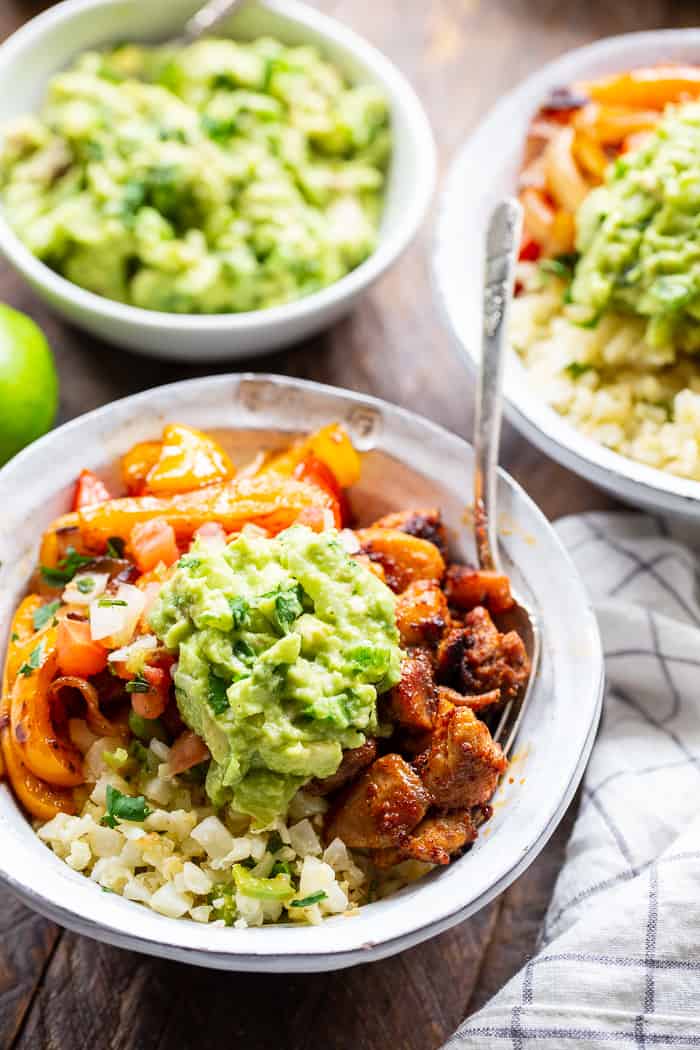 Spicy Shrimp Egg Roll in a Bowl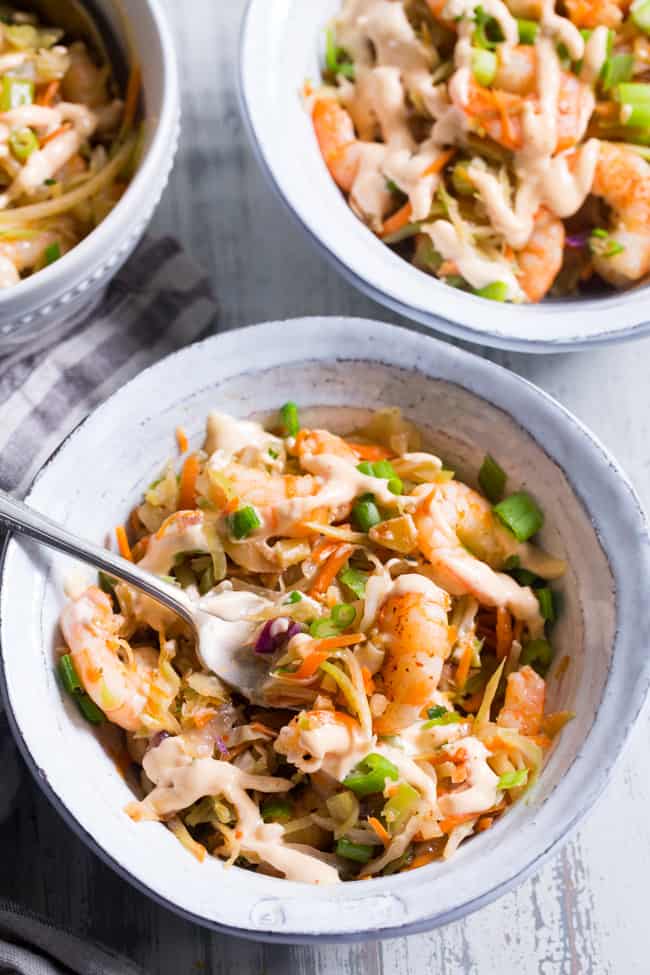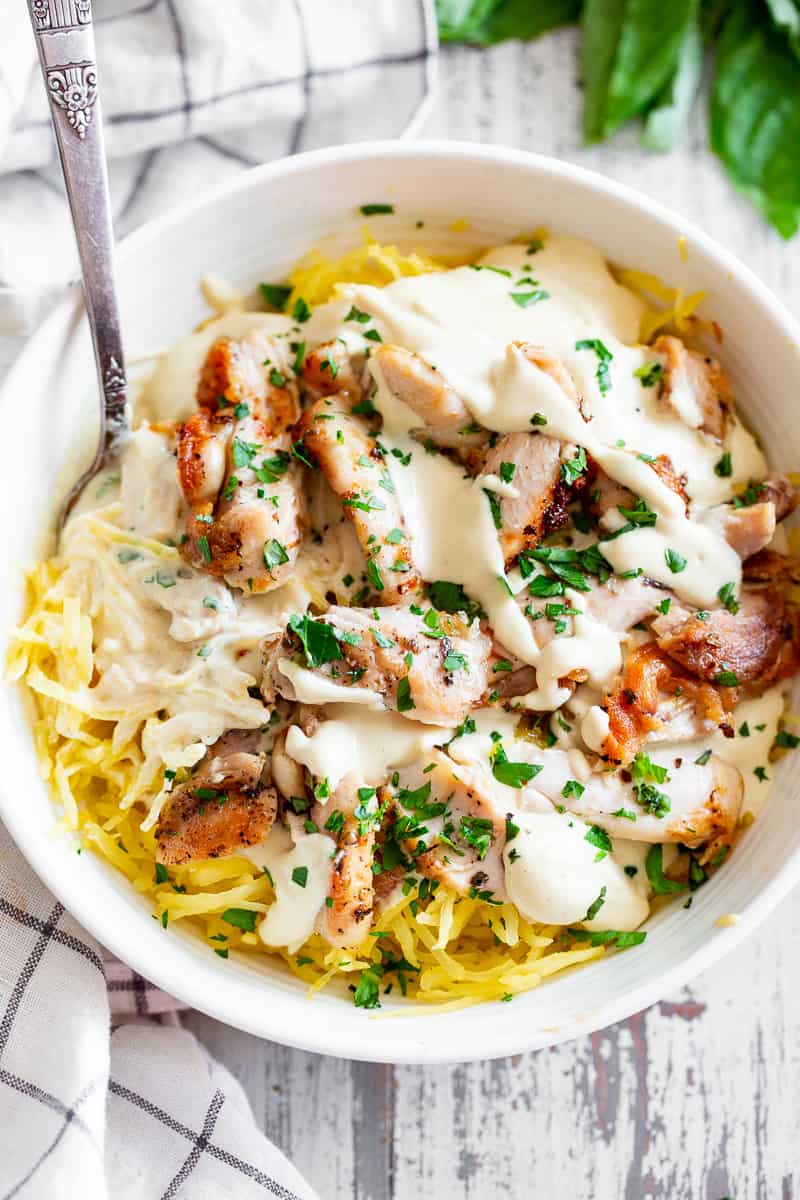 Chicken Spinach Artichoke Soup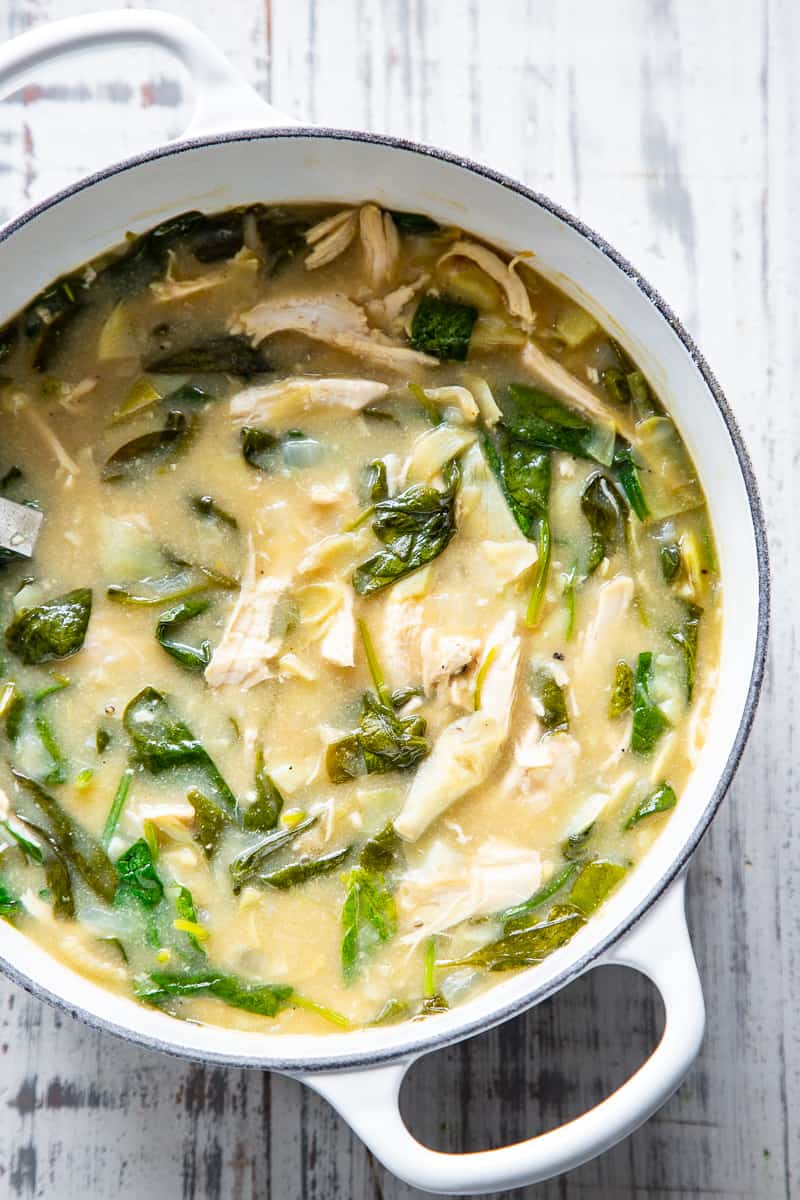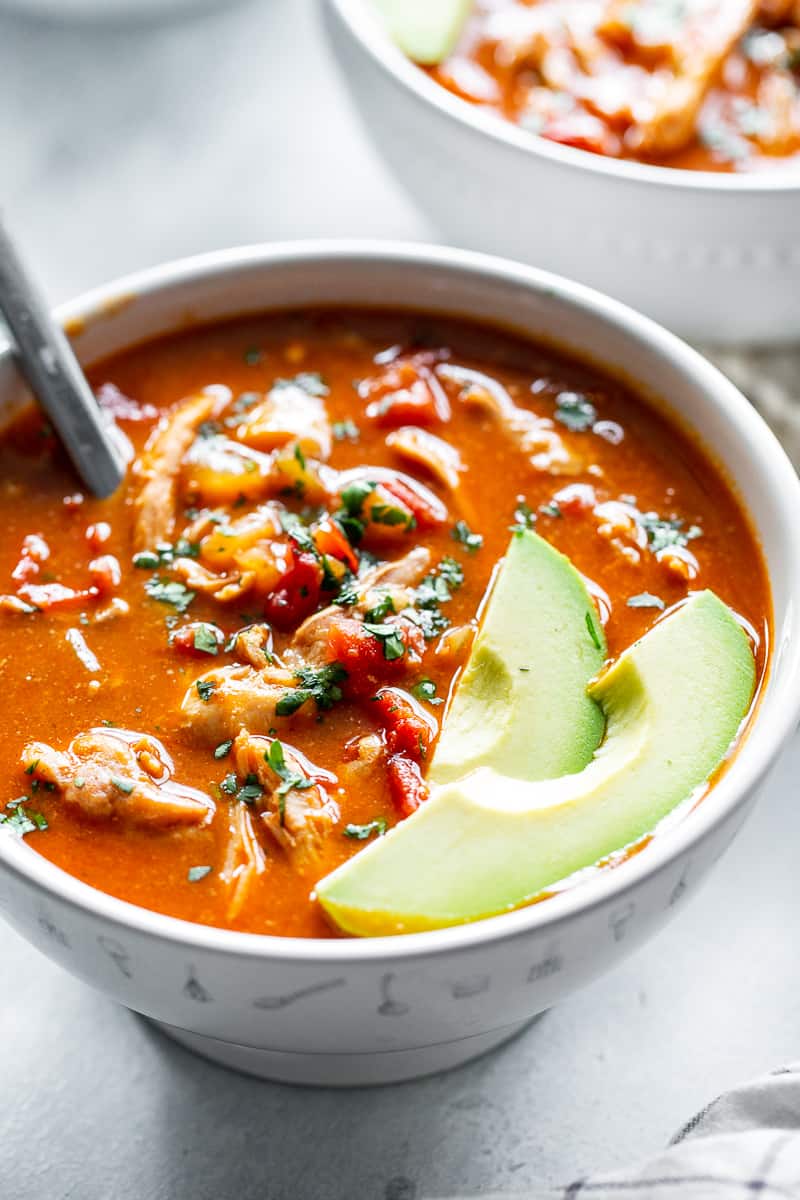 Mexican Cauliflower Fried Rice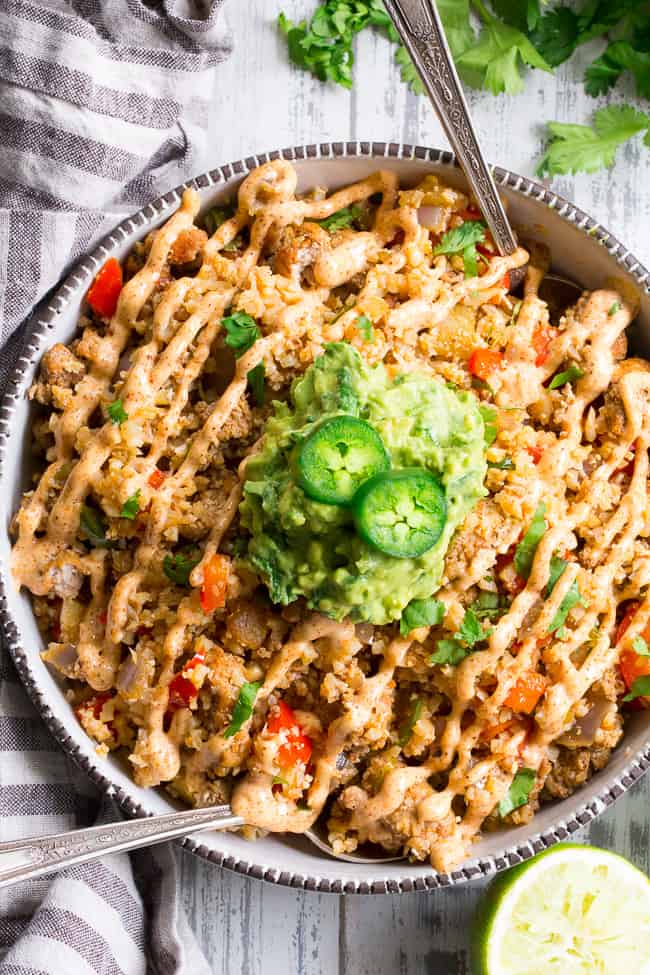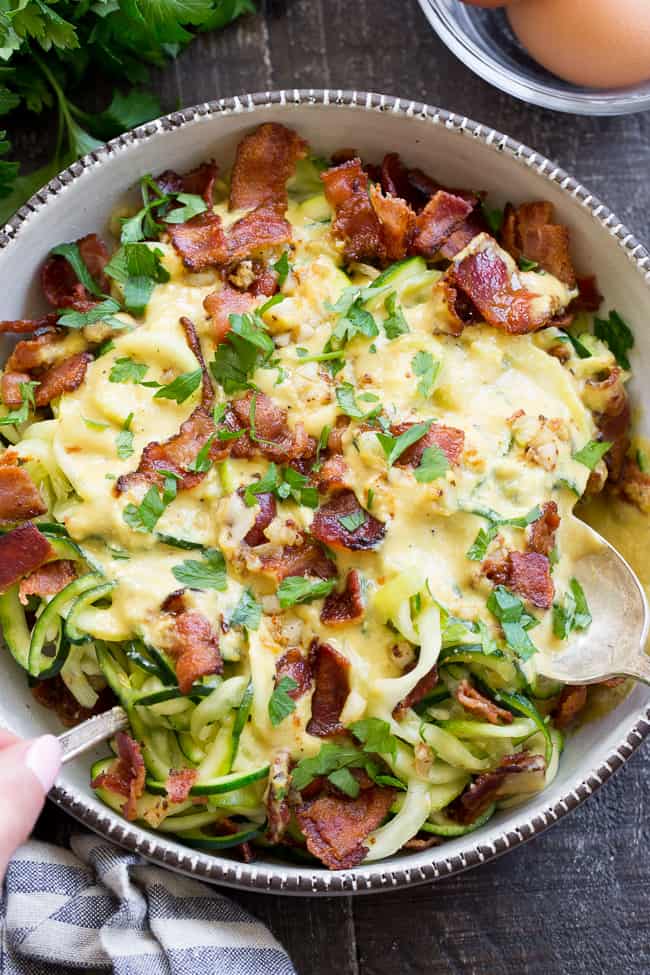 Beef and Bacon Bowls with Veggies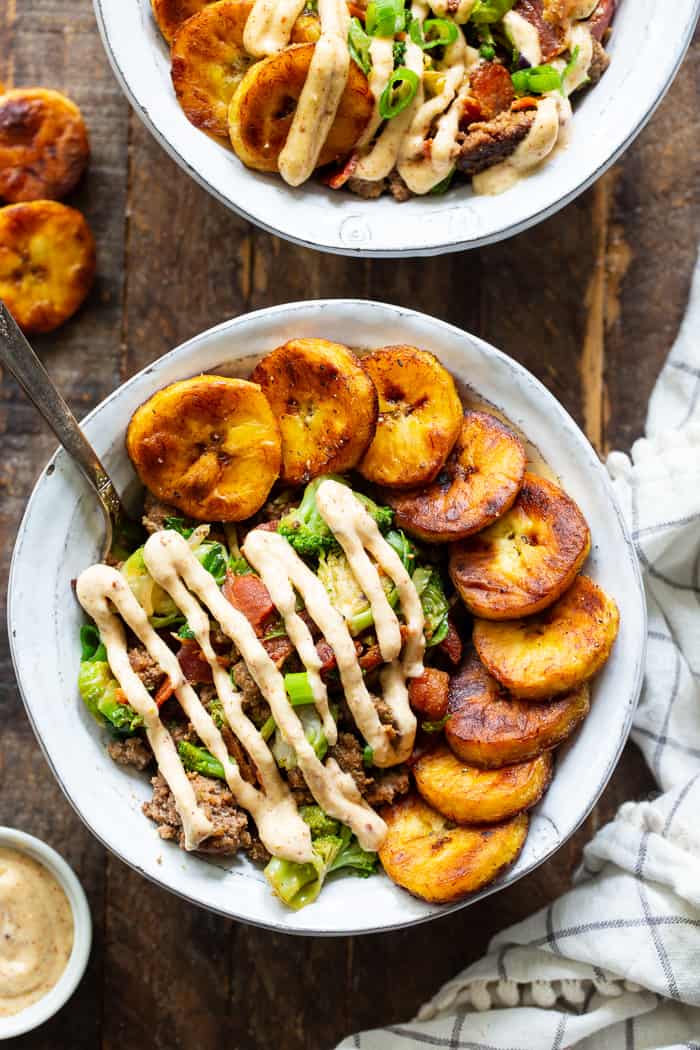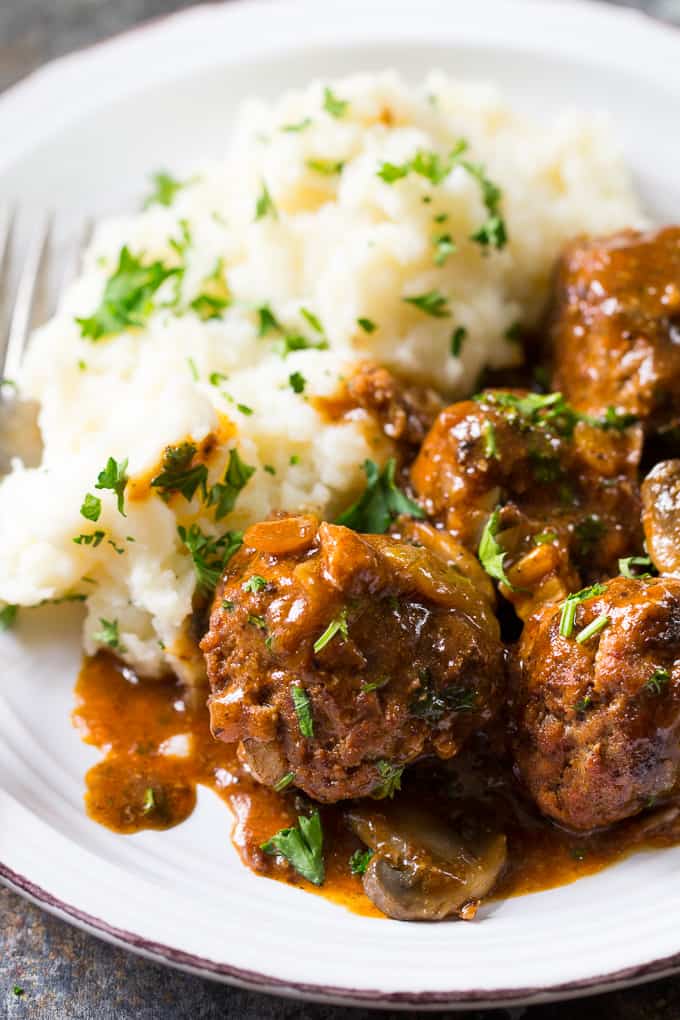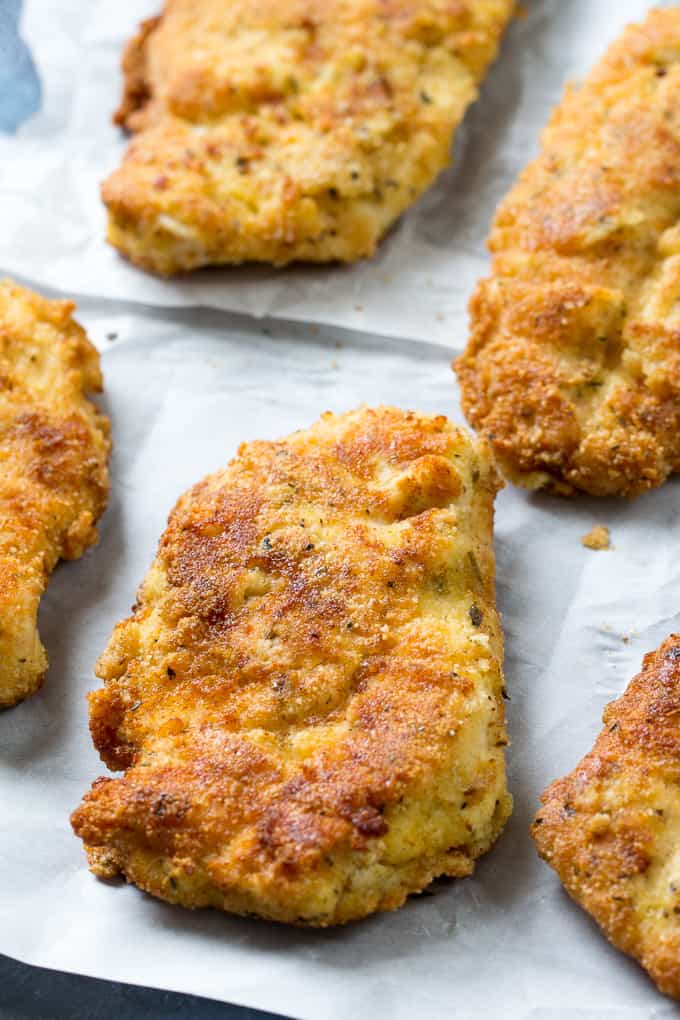 Burrito Bowls with Cauliflower Rice