These 30 easy paleo meals are all ready in 30 minutes or less.  Most are also Whole30 compliant and many are low in carbs + keto friendly.  
The meals I make the most often in real life are the ones that take just 30 minutes – period.
Yes, I might crave certain flavors or even something really specific (a Cobb salad comes to mind!) but ultimately if it takes too long to prep and cook, it's probably not happening on a regular basis.
Even though I generally love to cook, standing in front of the stove isn't my favorite thing to do if I have other options!  And, it's no secret that 30 minute meals (or less) have been a thing for quite some time.
I mean, I still have all of Rachel Ray's 30 Minute Meal cookbooks on my shelf!  There is something magical about a collection of recipes that are don't require all your time and energy.  So, here we go with my healthier roundup of 30 minute paleo meals.  Most of these (if not all) are also Whole30 compliant, so I got you if you happen to be on the Whole30!
These meals are a mix of my own blog recipes along with some from the websites of my favorite paleo food bloggers.  There's a mix of seafood, poultry, red meat along with a variety of cuisines.  In other words – there's at least a few meals here for everyone!  I hope you enjoy these easy paleo meals and find new recipes to add to your meal plan!
30 Paleo Meals Ready in 30 Minutes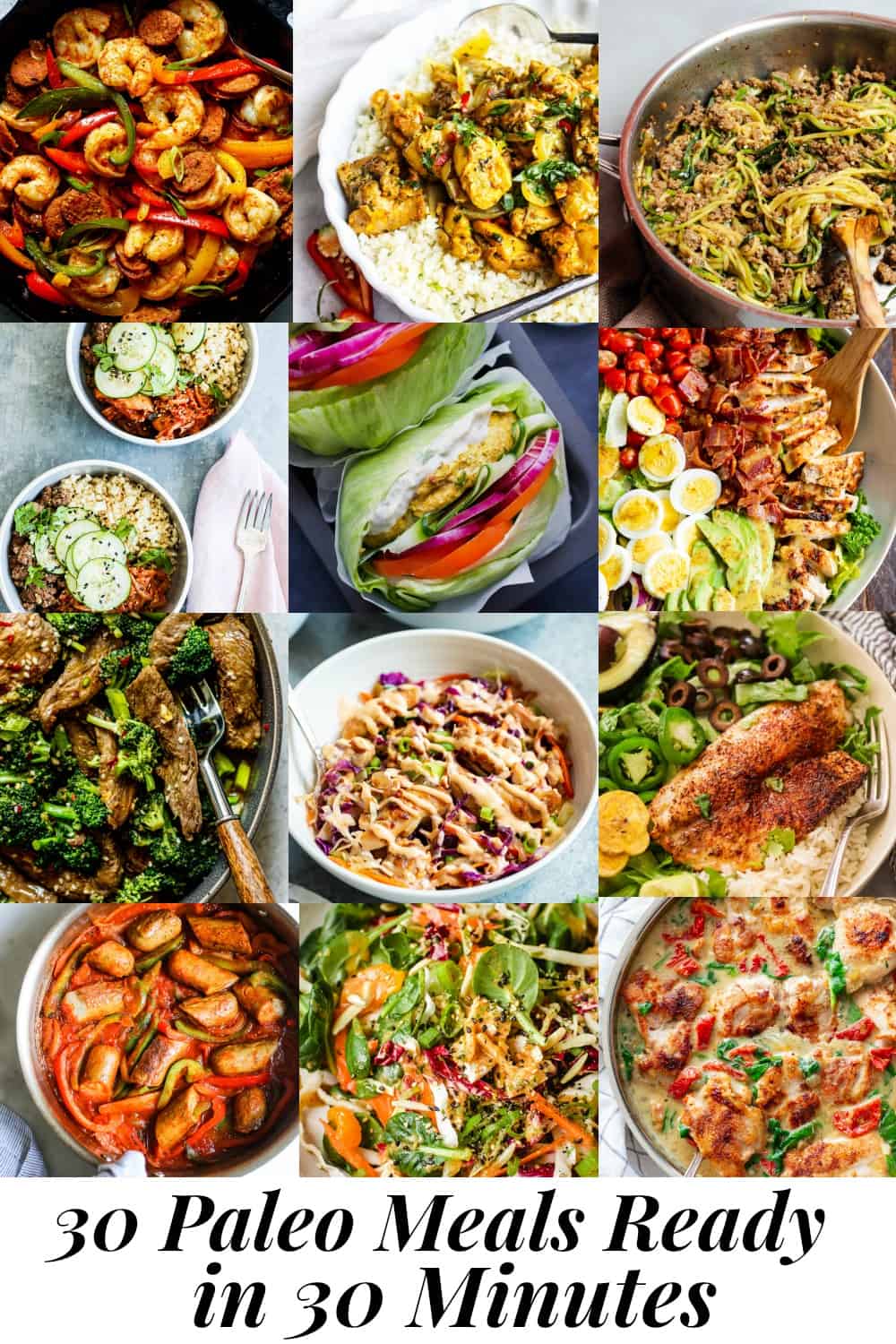 Paleo Egg Roll in a Bowl with Chicken via PRM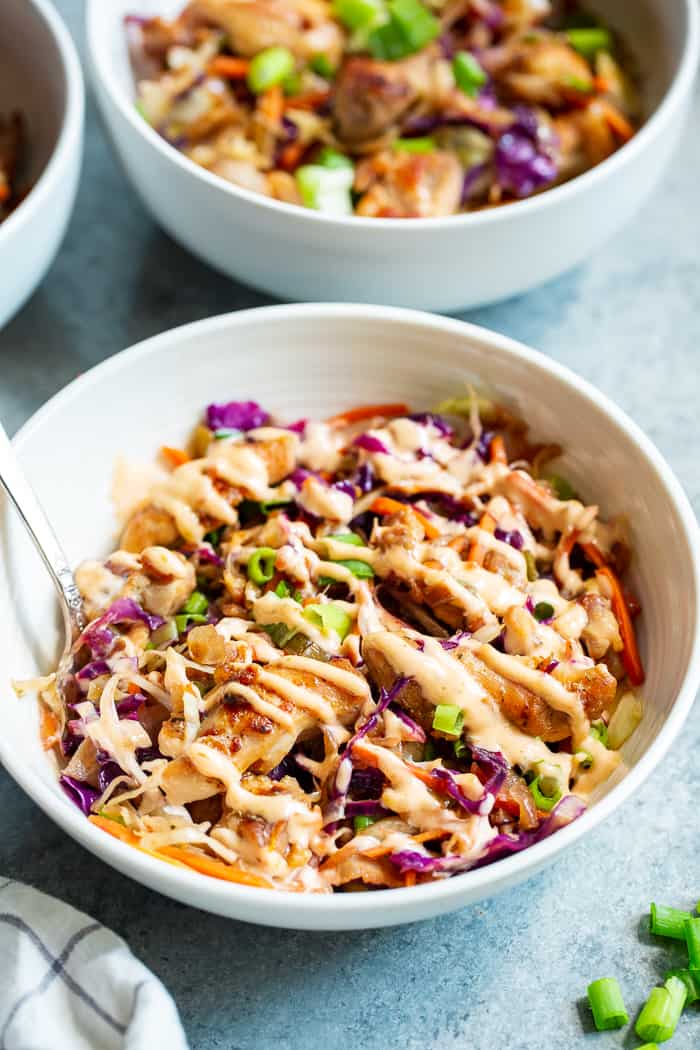 Asian Beef and Noodles via Clean Foodie Cravings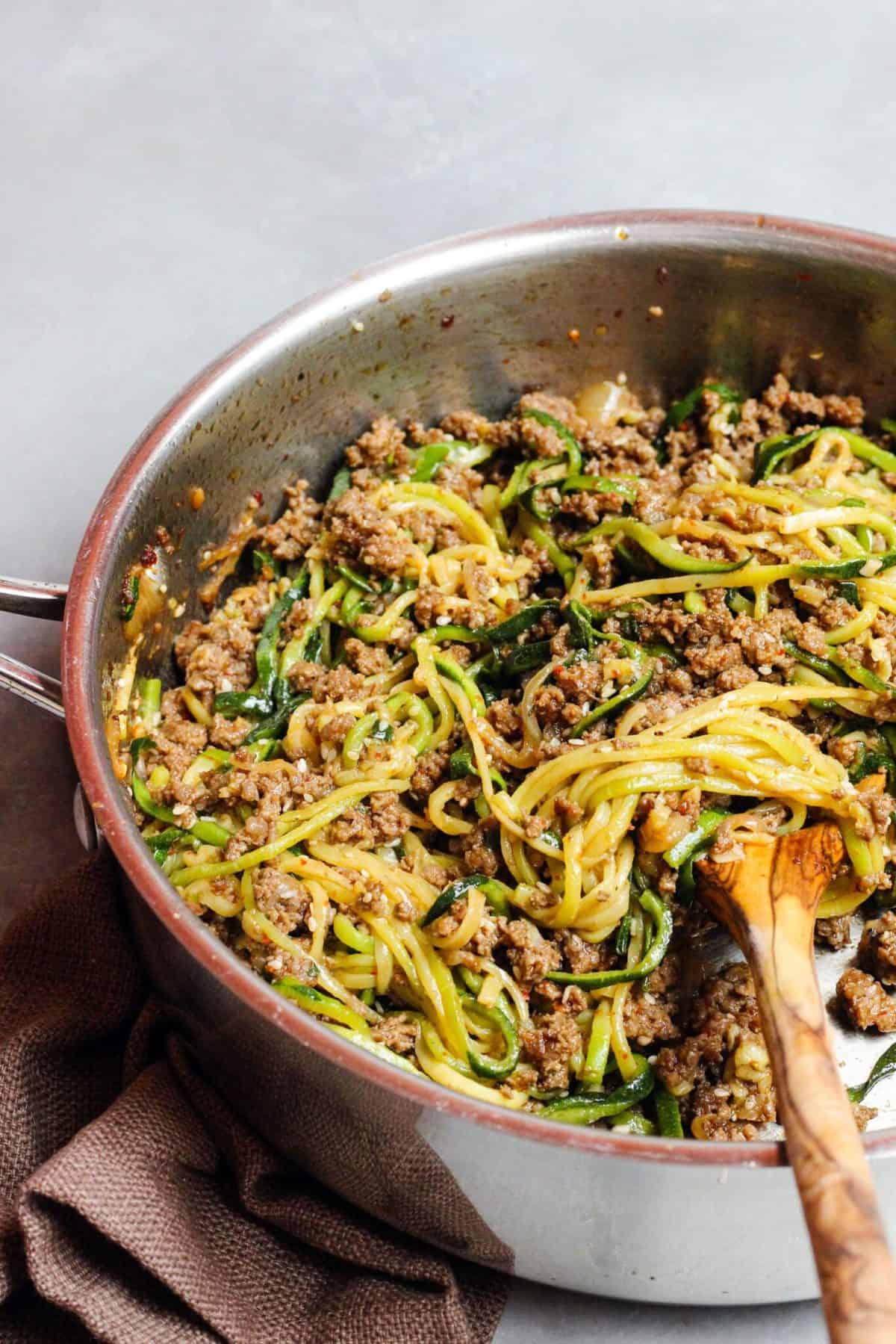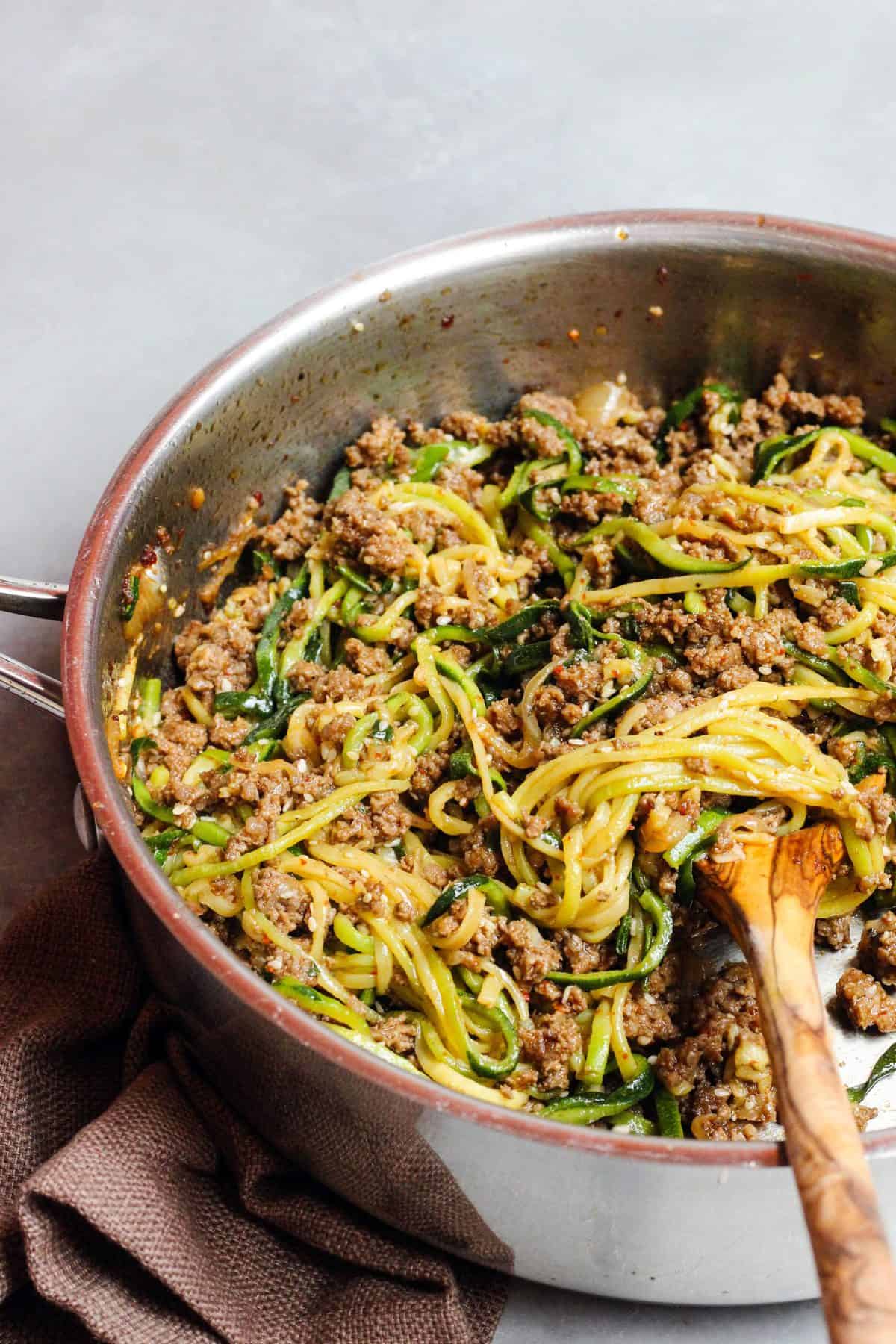 Salmon BLT Salad with Chive Ranch Dressing via PRM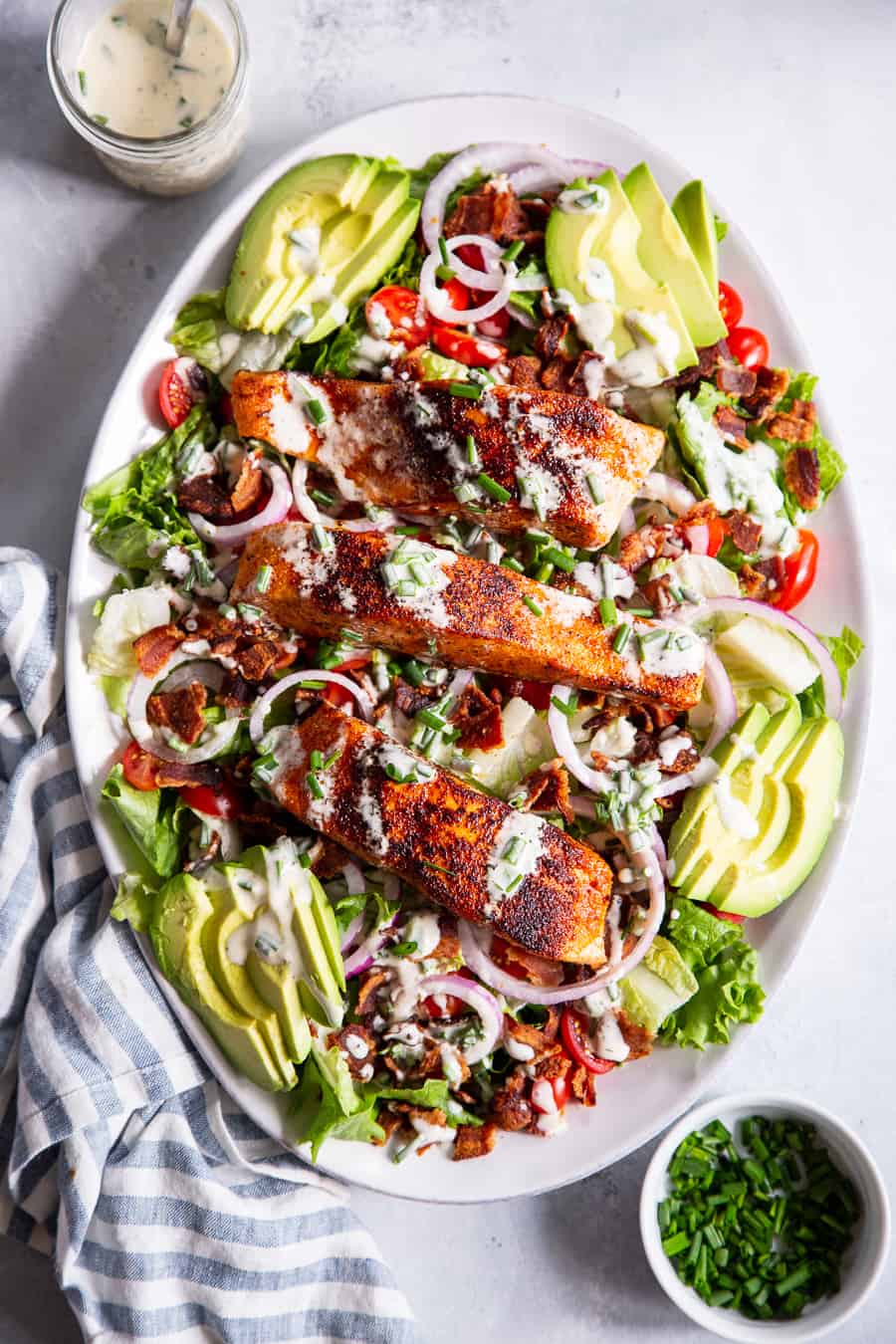 Garlic Butter Steak Bites via All the Healthy Things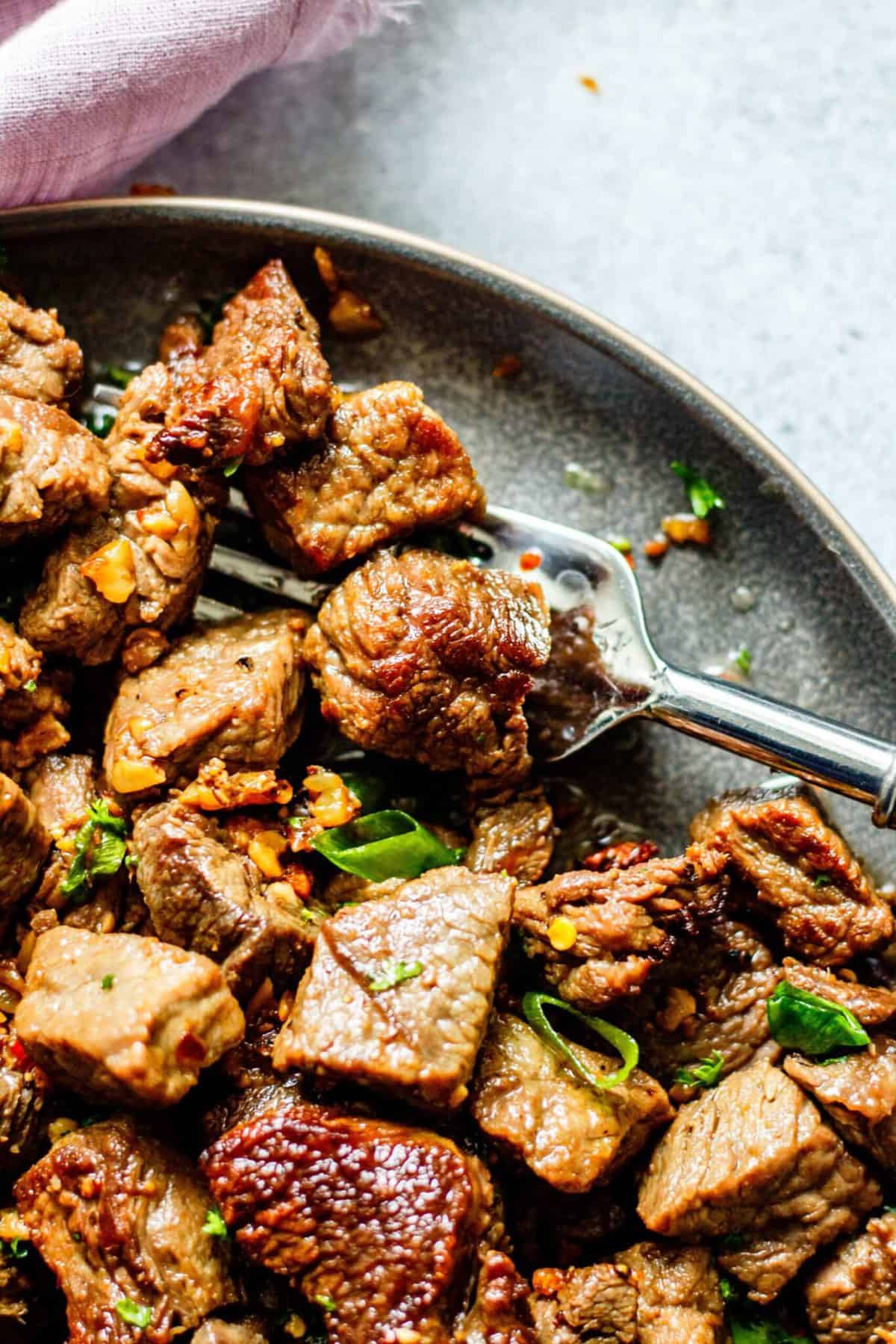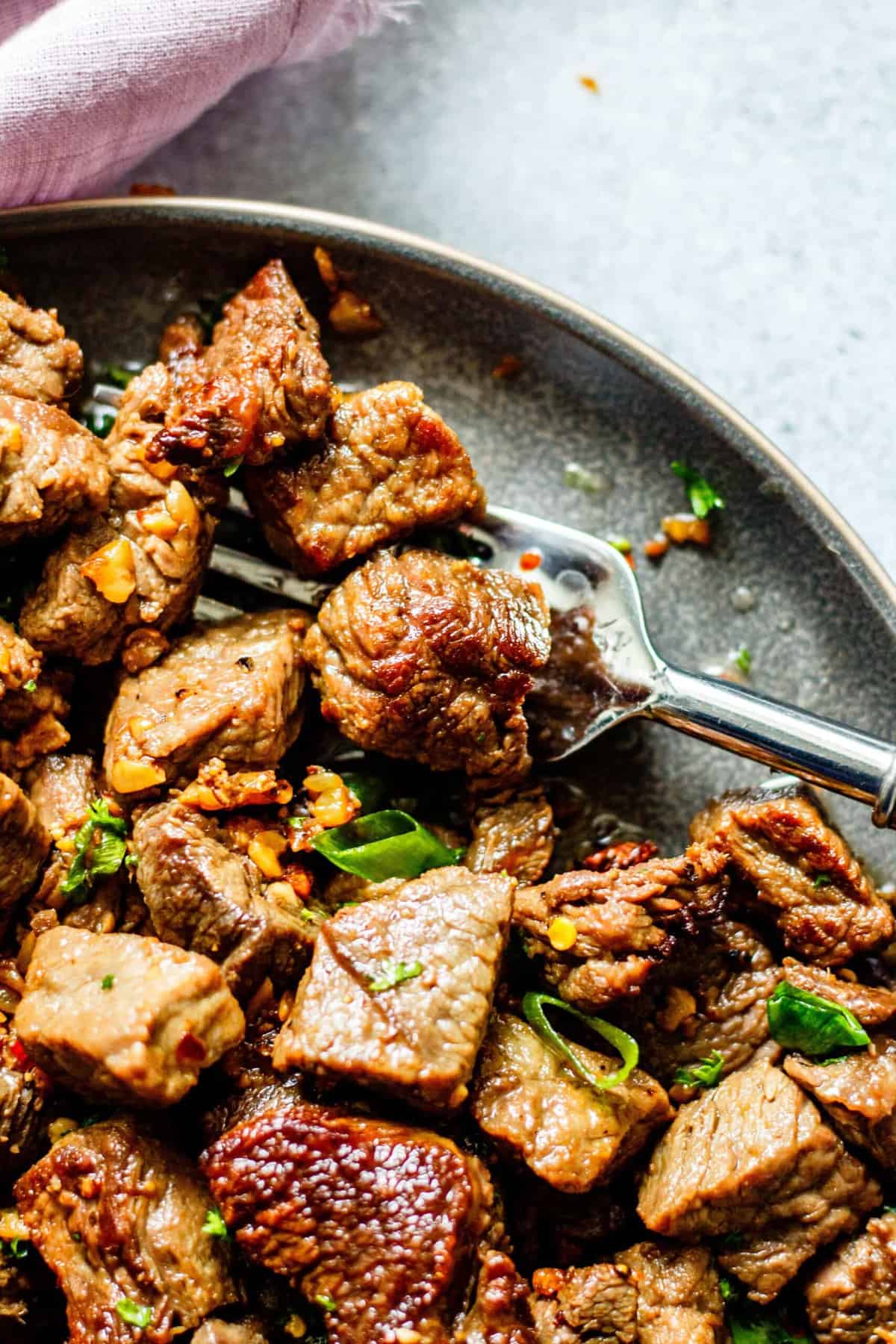 Grilled Chicken Cobb Salad with Honey Dijon via PRM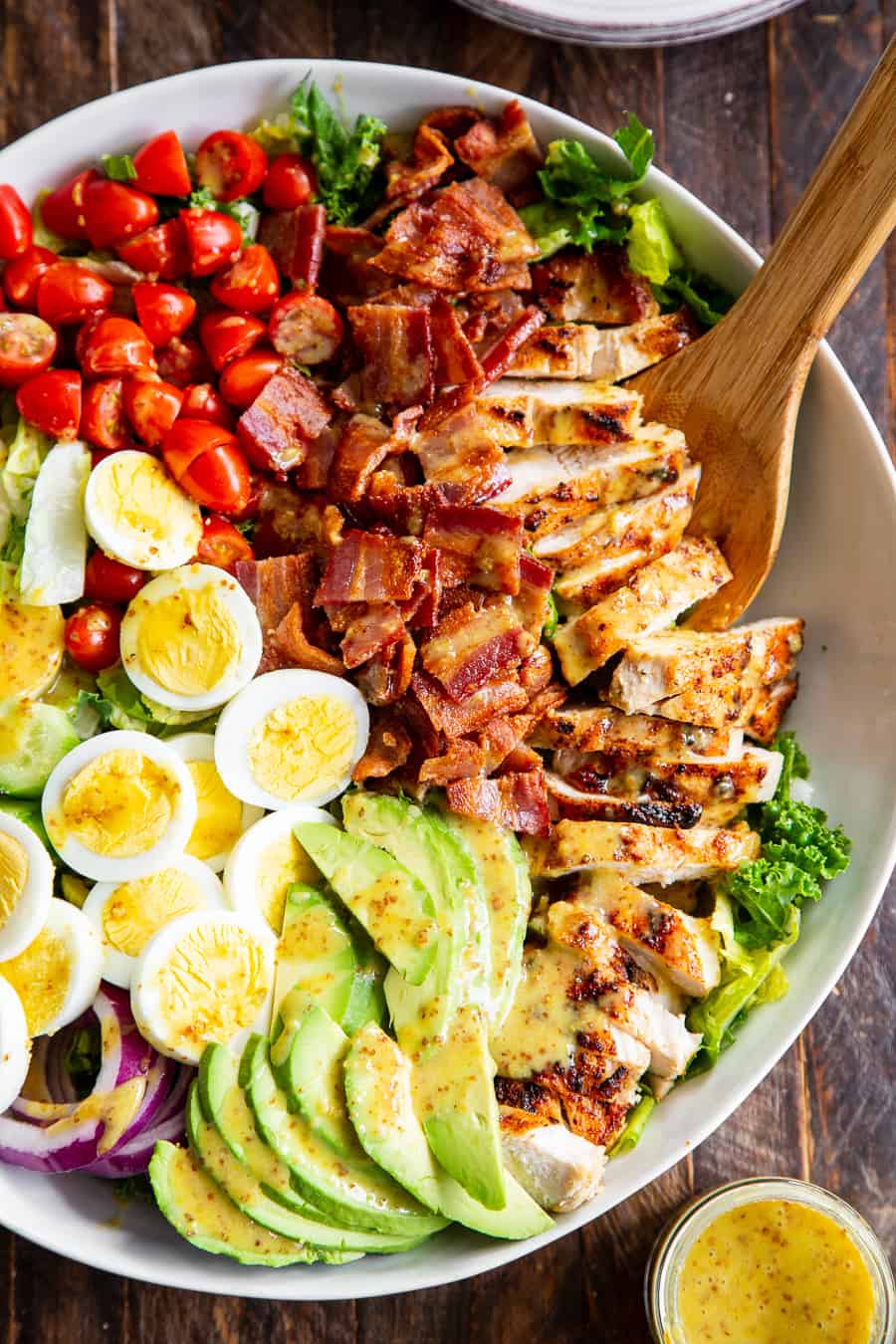 Shrimp Fried Cauliflower Rice via PRM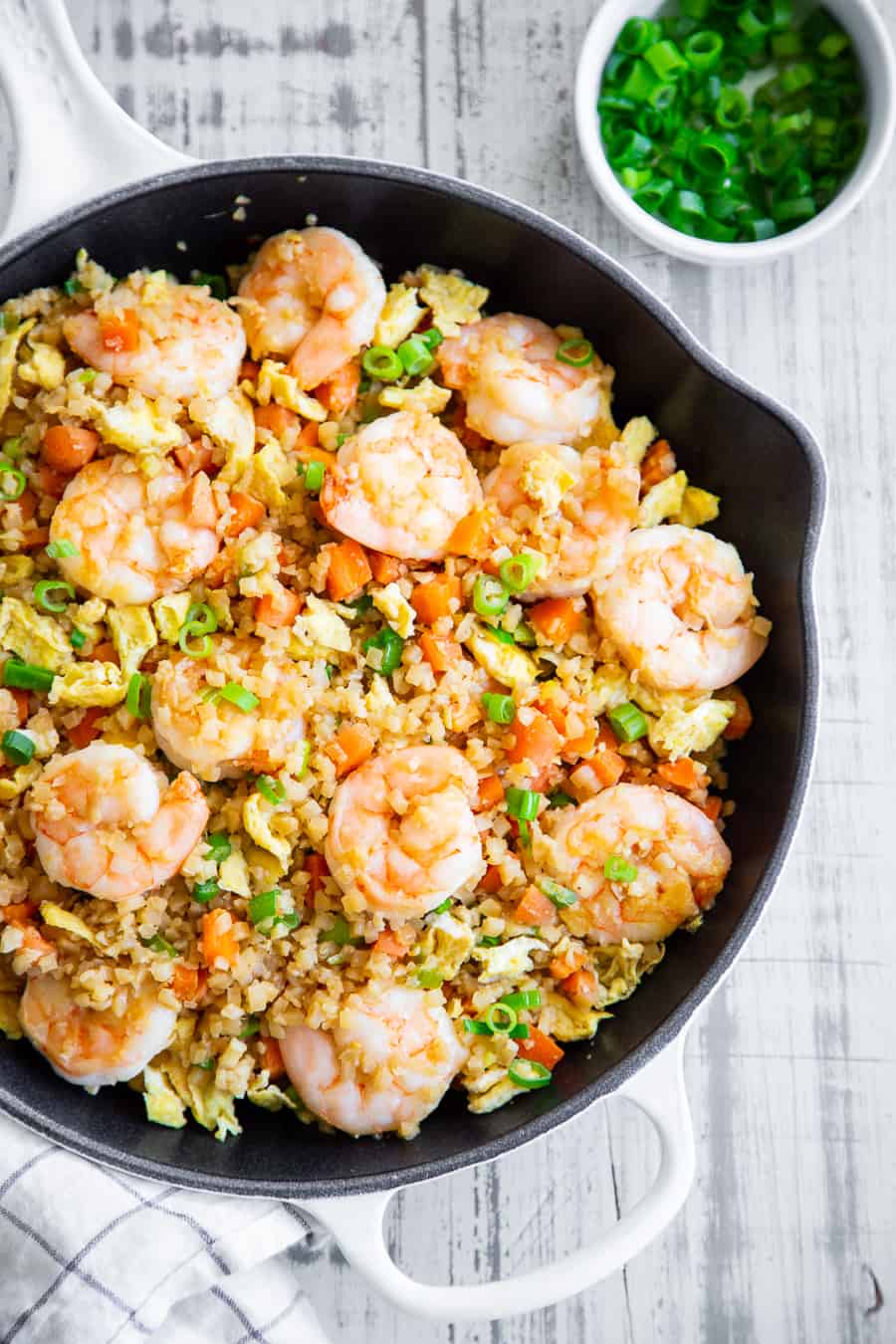 Chili Lime Tilapia in the Oven or Air Fryer via What Great Grandma Ate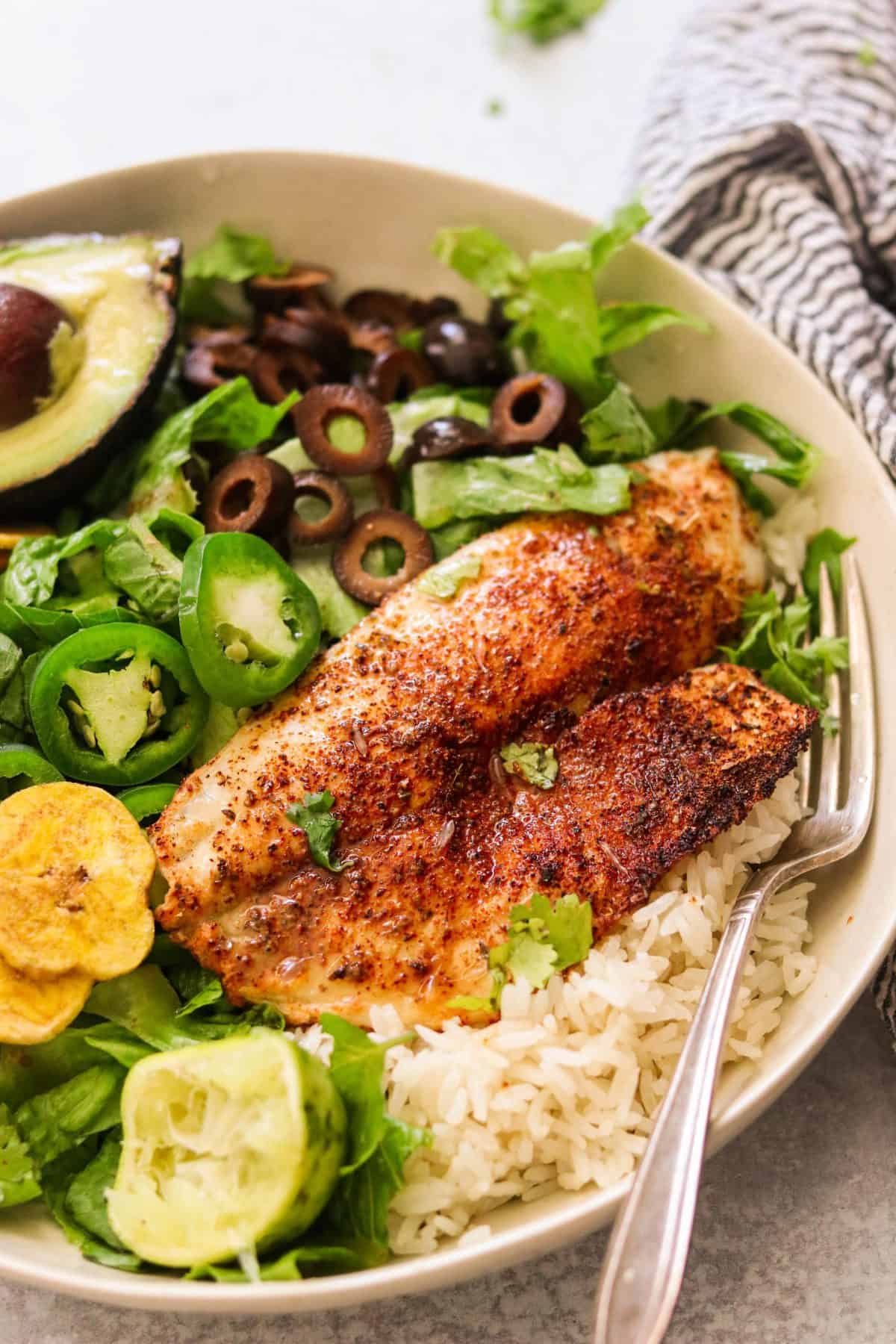 Thai Chicken Satay via I Heart Umami
Cajun Shrimp and Sausage Skillet via All the Healthy Things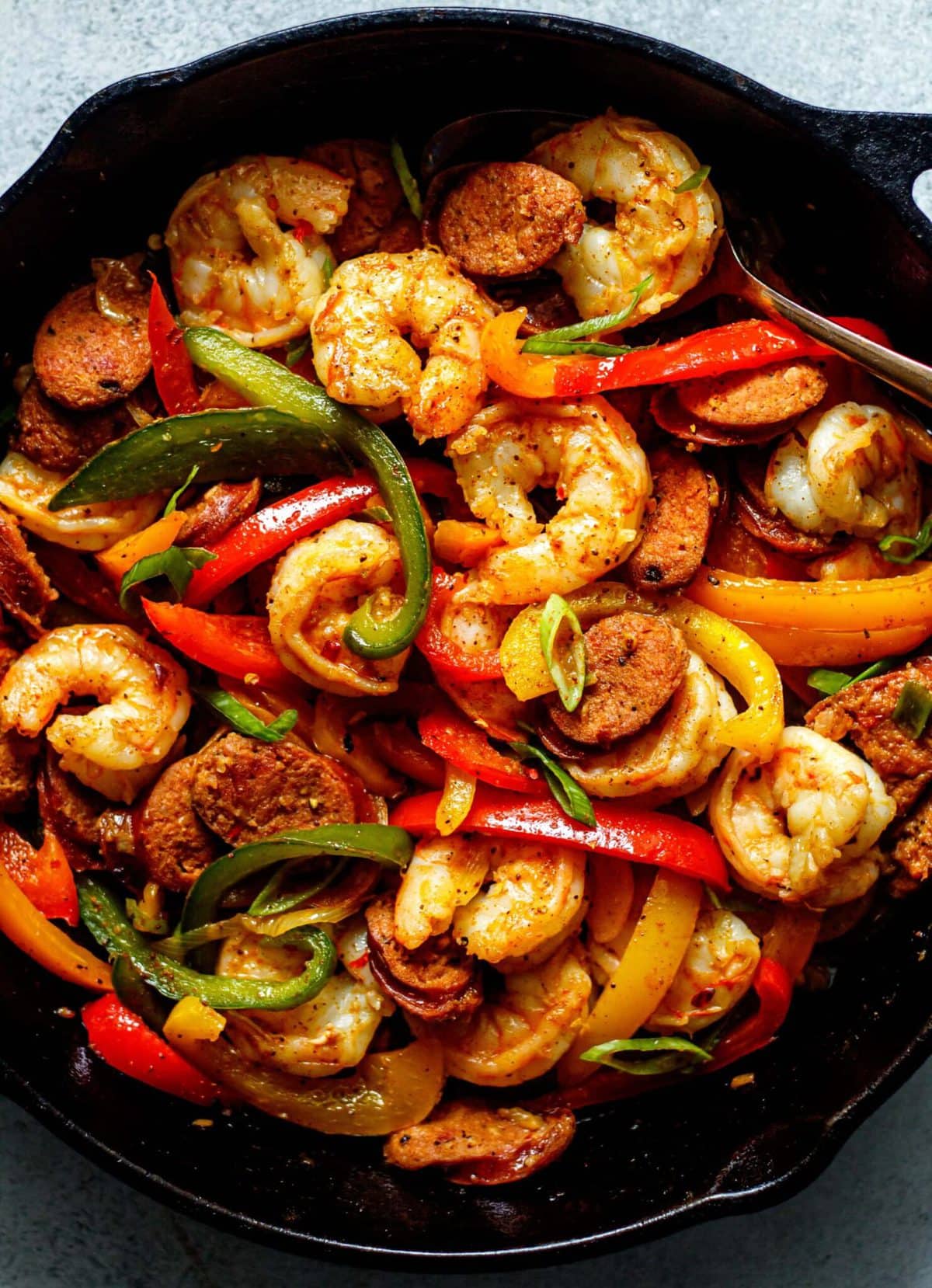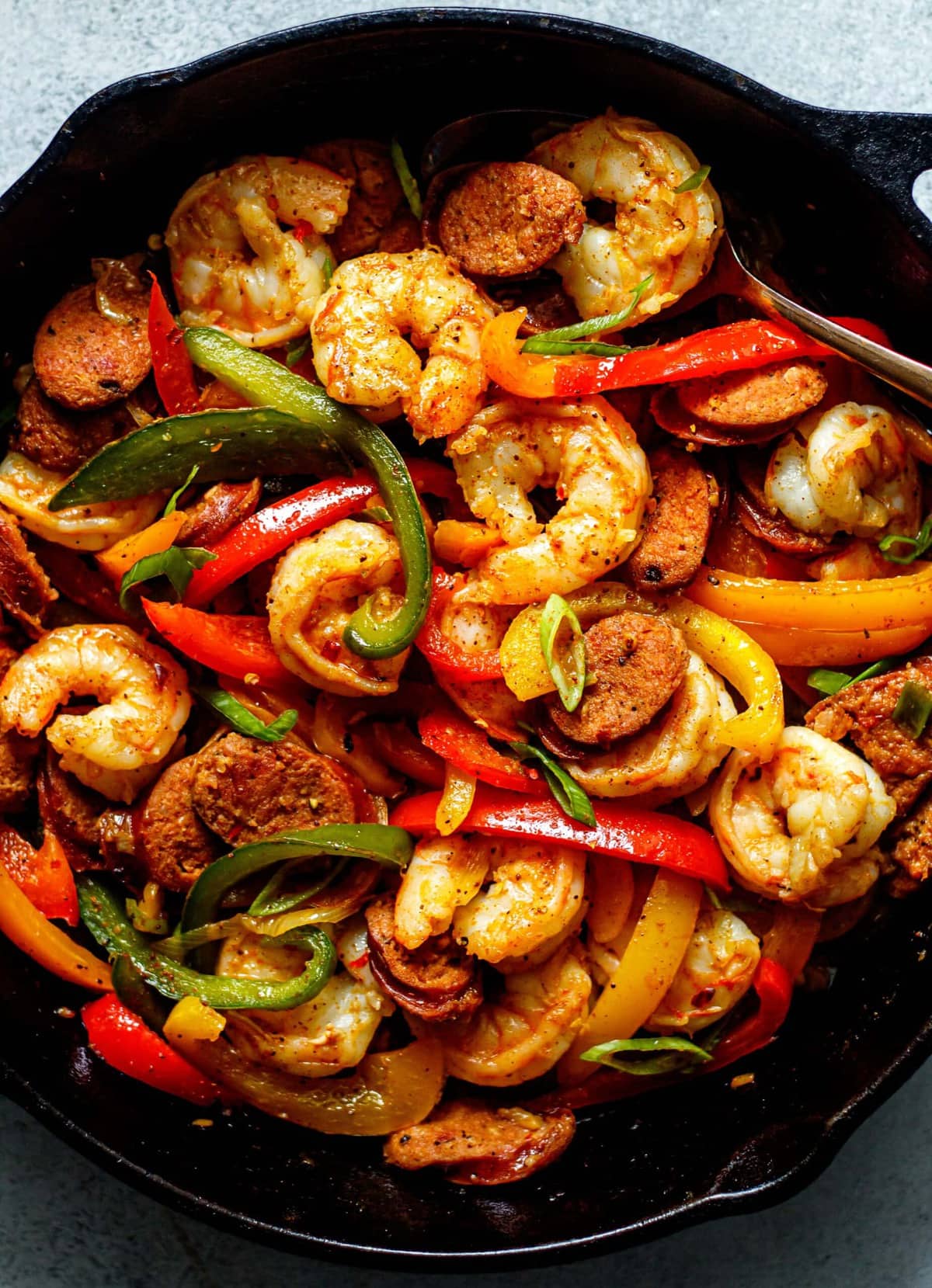 Spaghetti Squash bolognese via PRM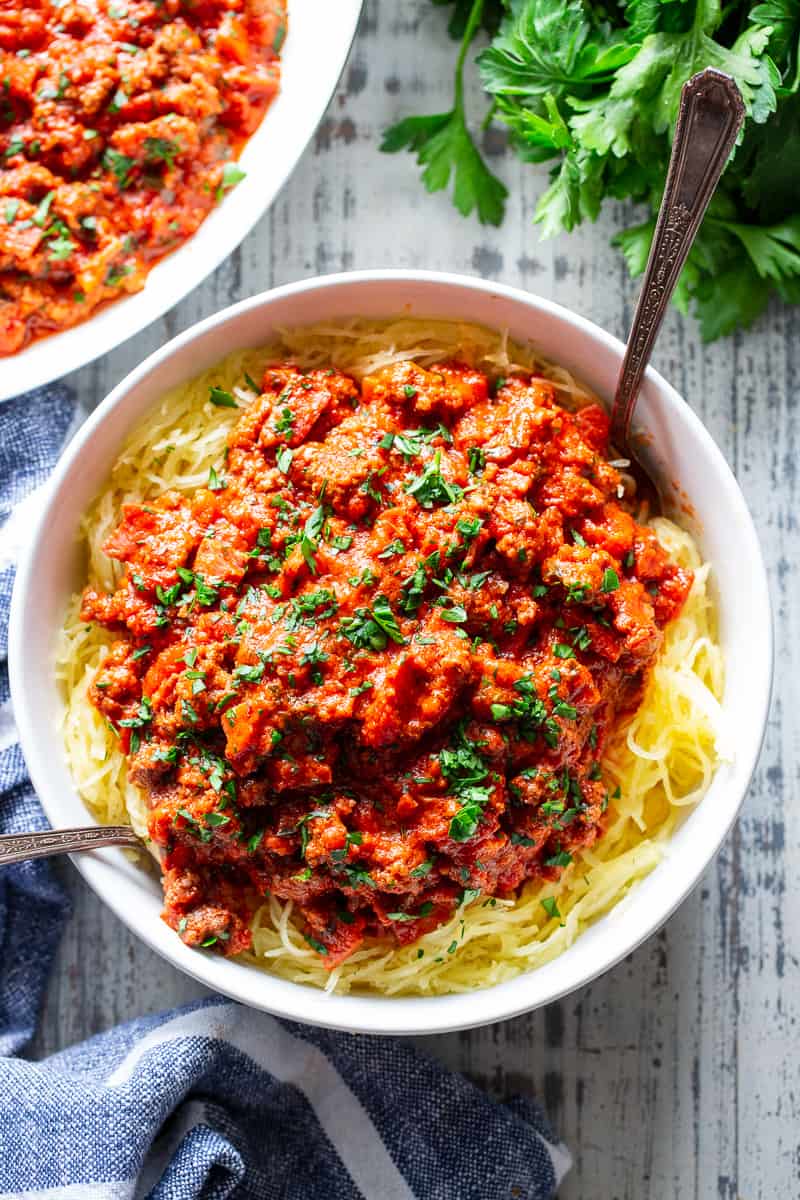 Broccoli Slaw and Spicy Shrimp Salad via Clean Foodie Cravings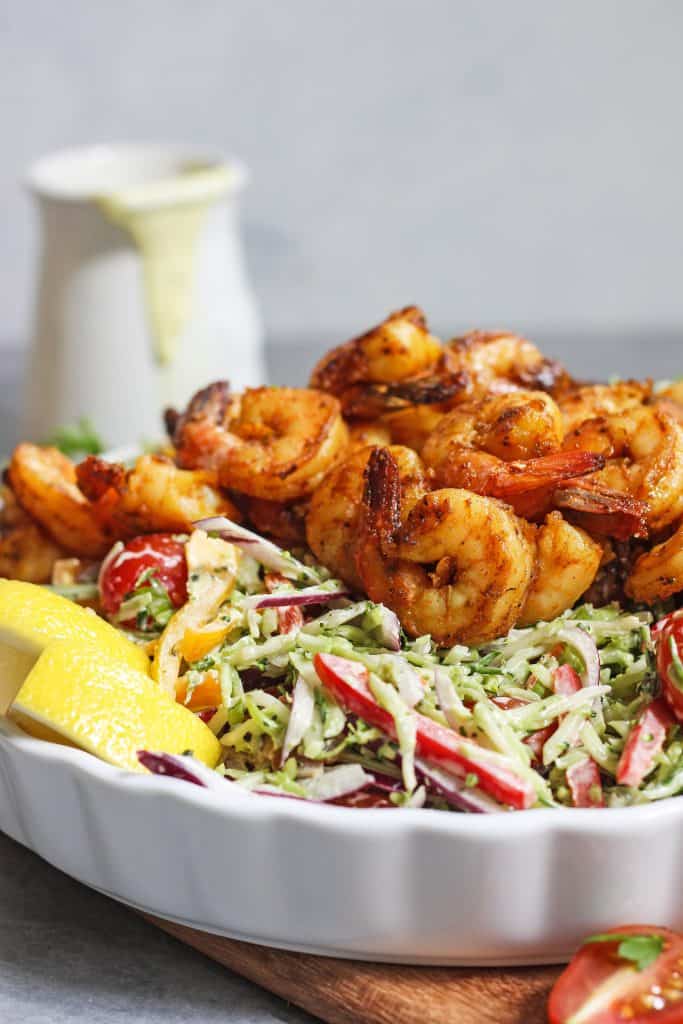 Low Carb Gyro Bowls via PRM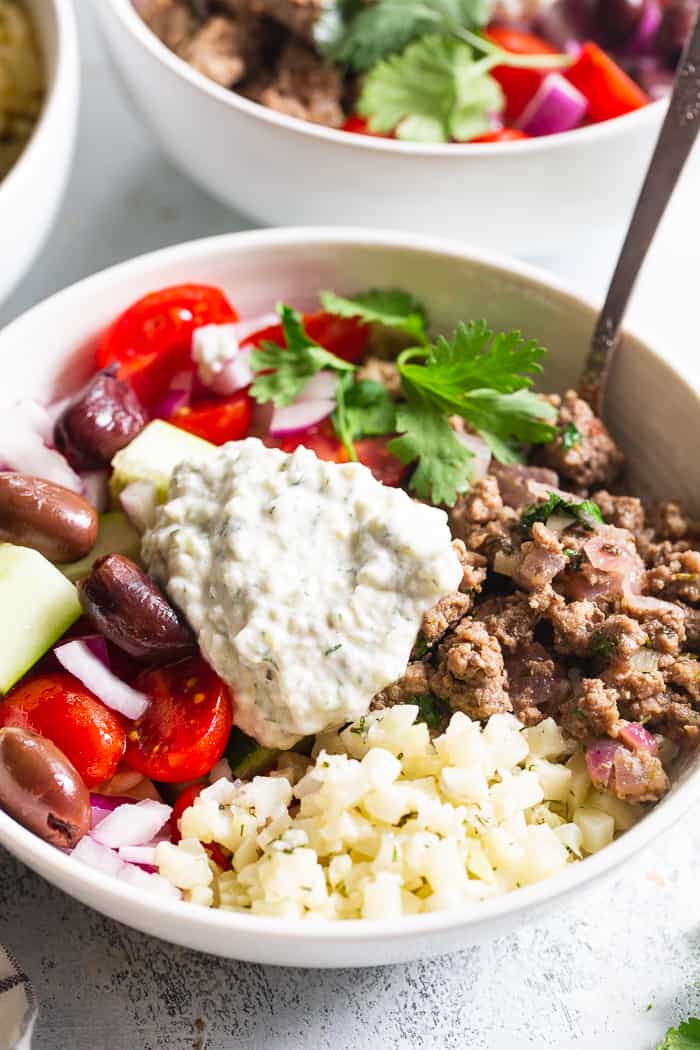 Tandoori Chicken Burgers via Every Last Bite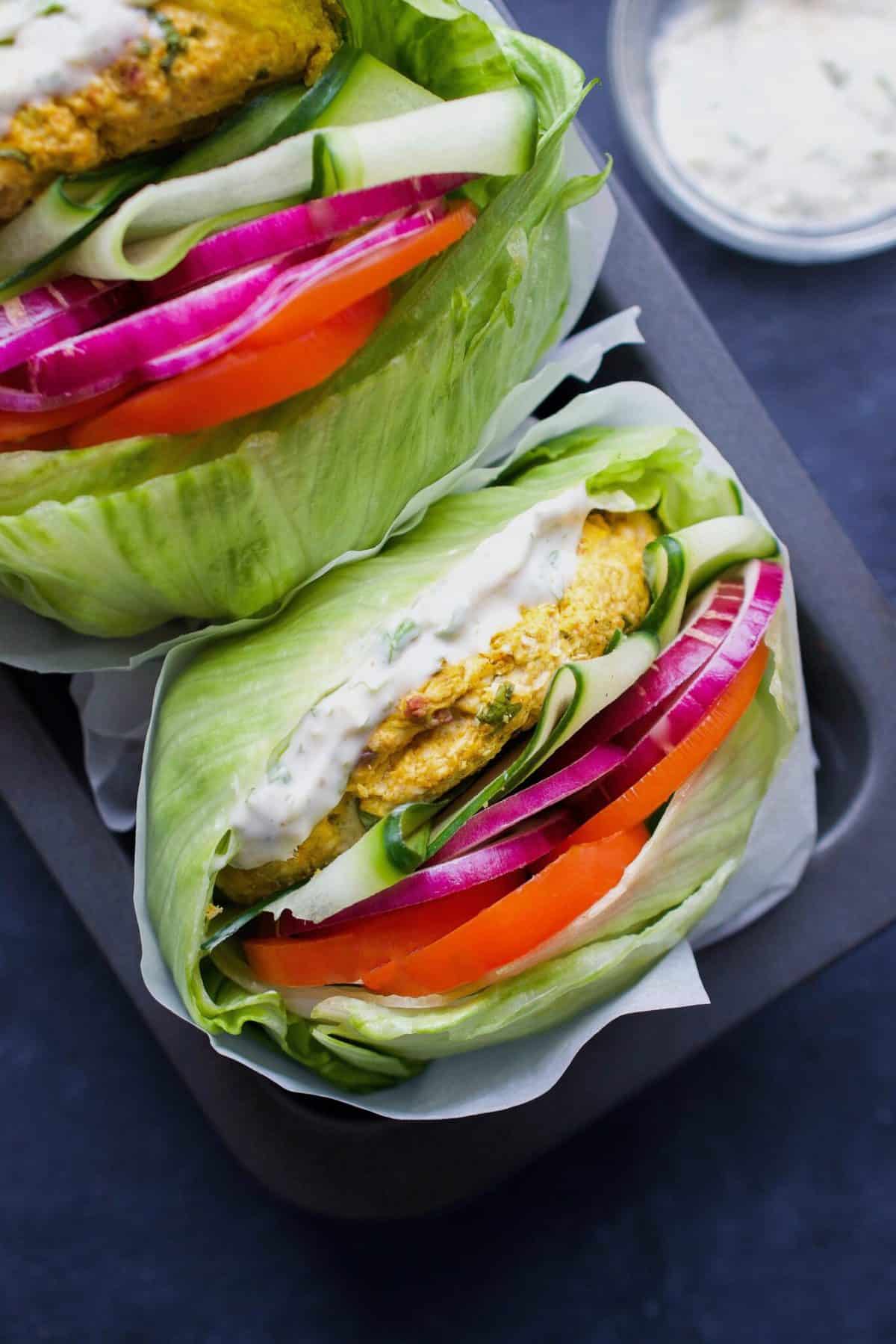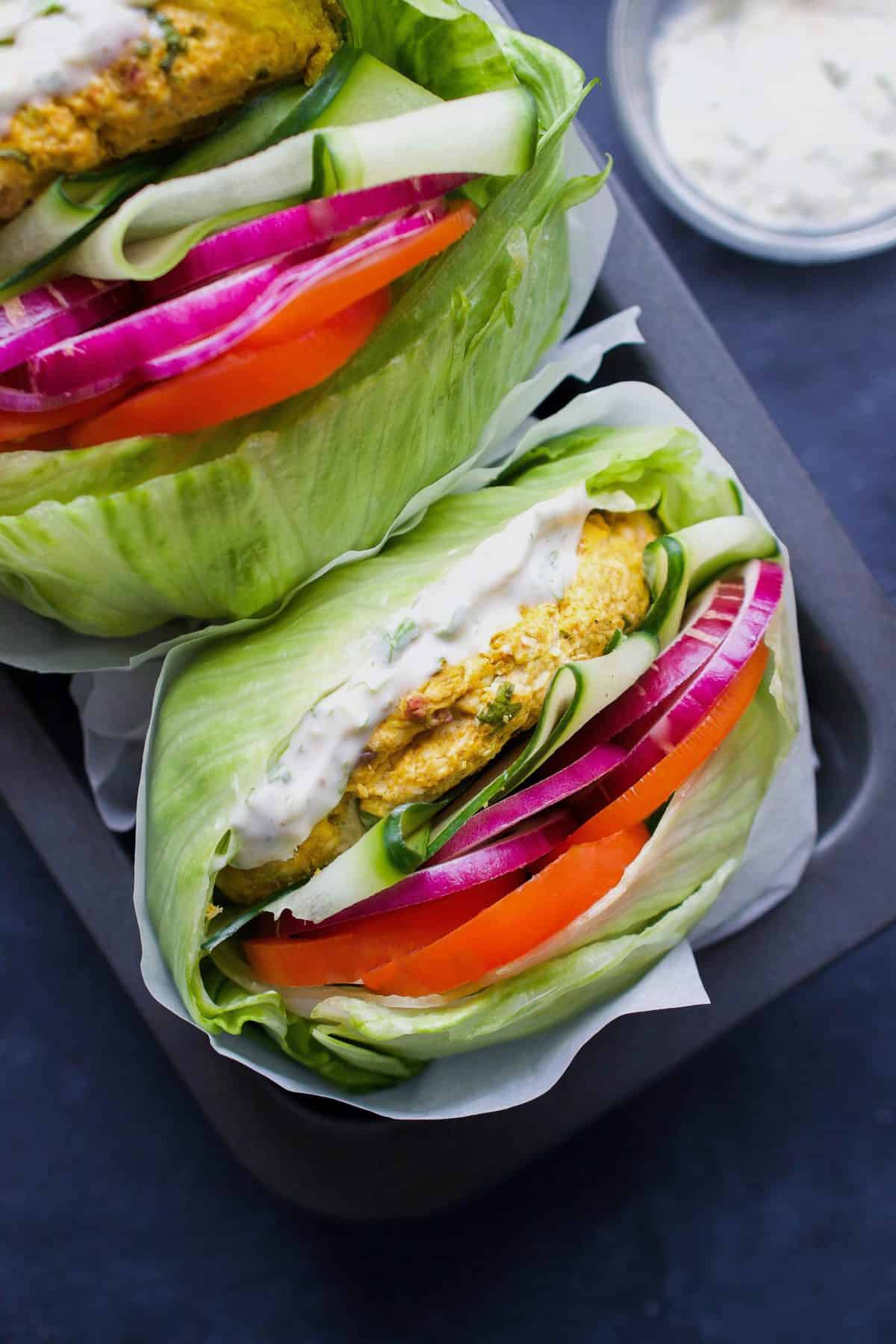 Scallops with Lemon "Butter" Sauce and Herbed Cauliflower Rice via PRM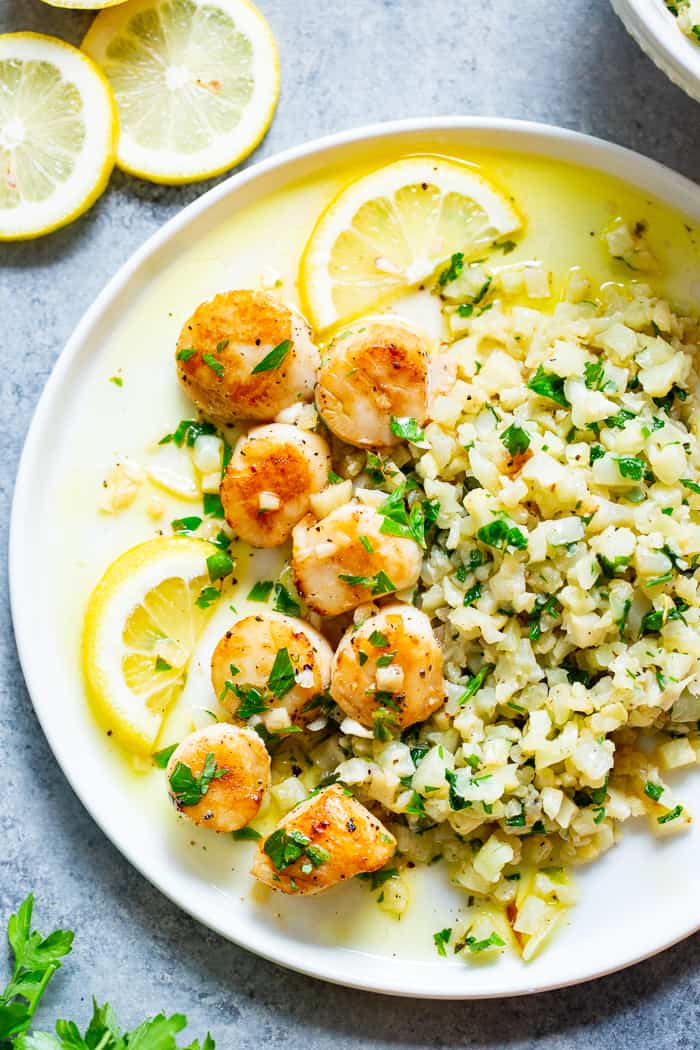 Air Fryer Salmon Teriyaki Recipe via I heart Umami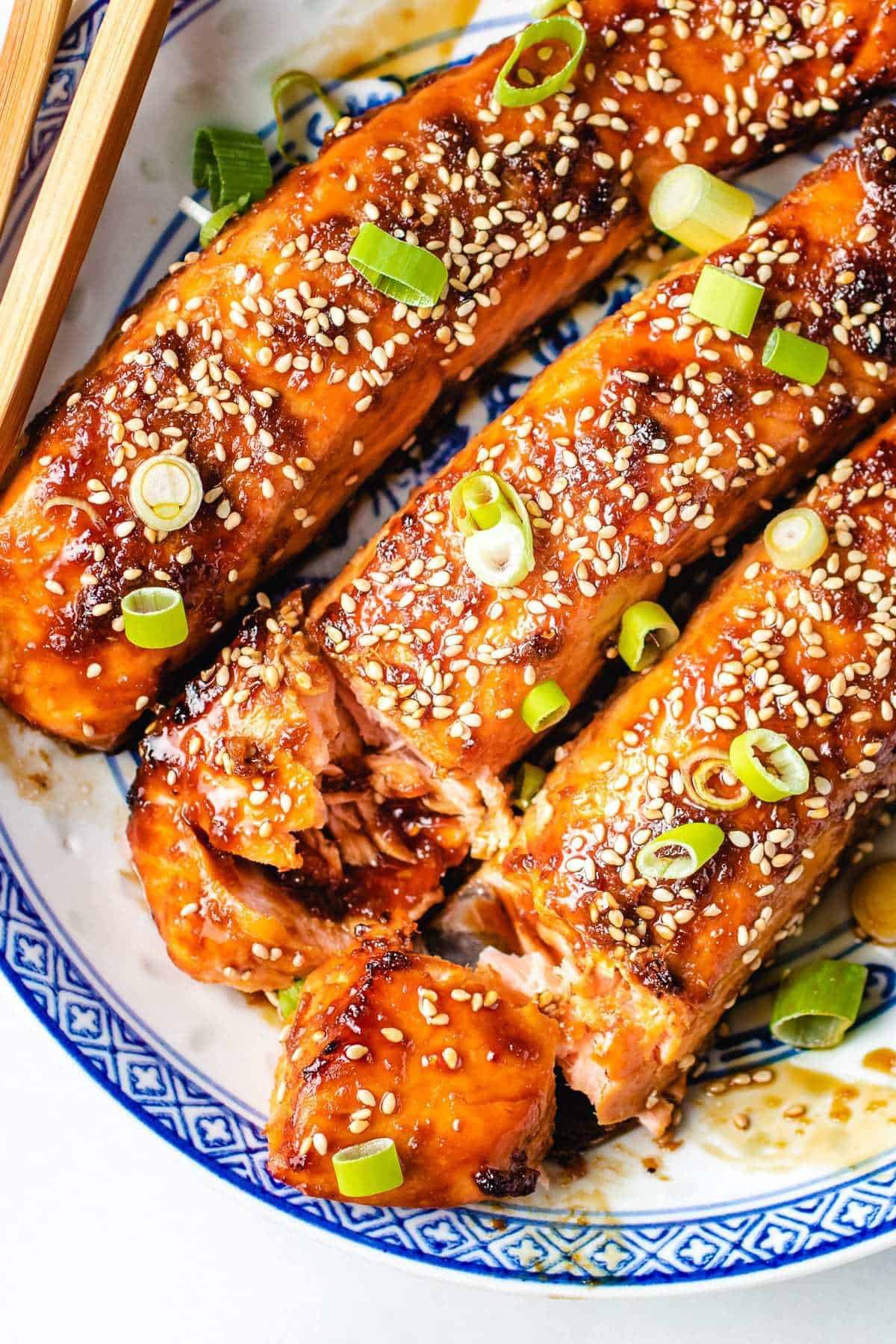 Loaded Bacon Burger Bowls via PRM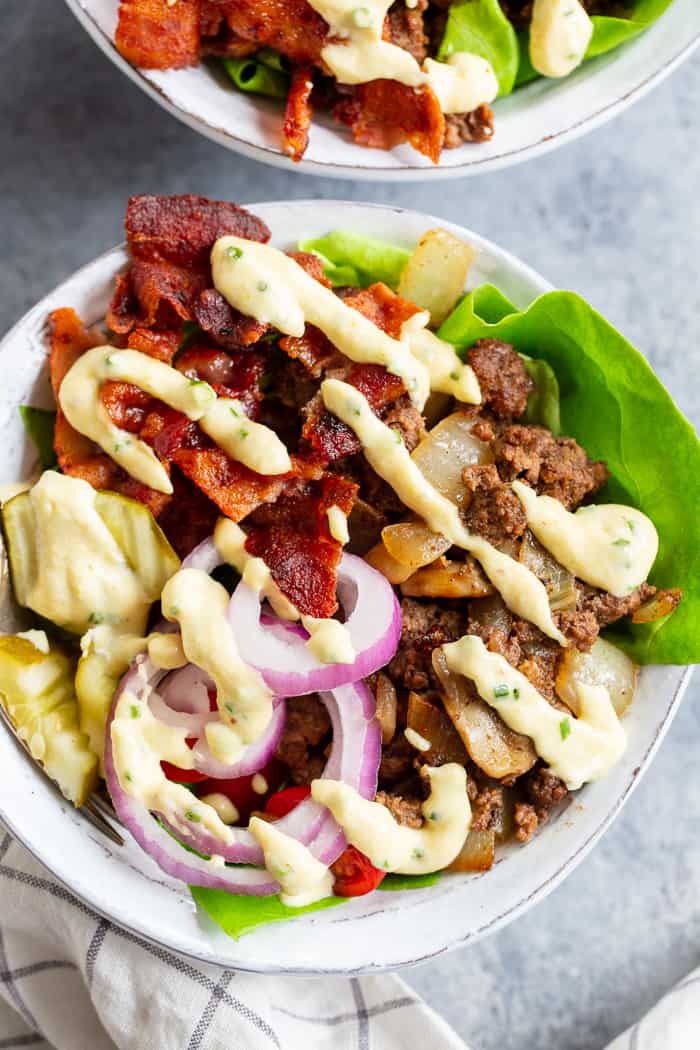 5-Ingredient Slow Cooker/Instant Pot Italian Chicken Dinner (paleo, whole30) – {instant pot version} via Fit Slow Cooker Queen
Healthy Beef and Broccoli Stir Fry via All The Healthy Things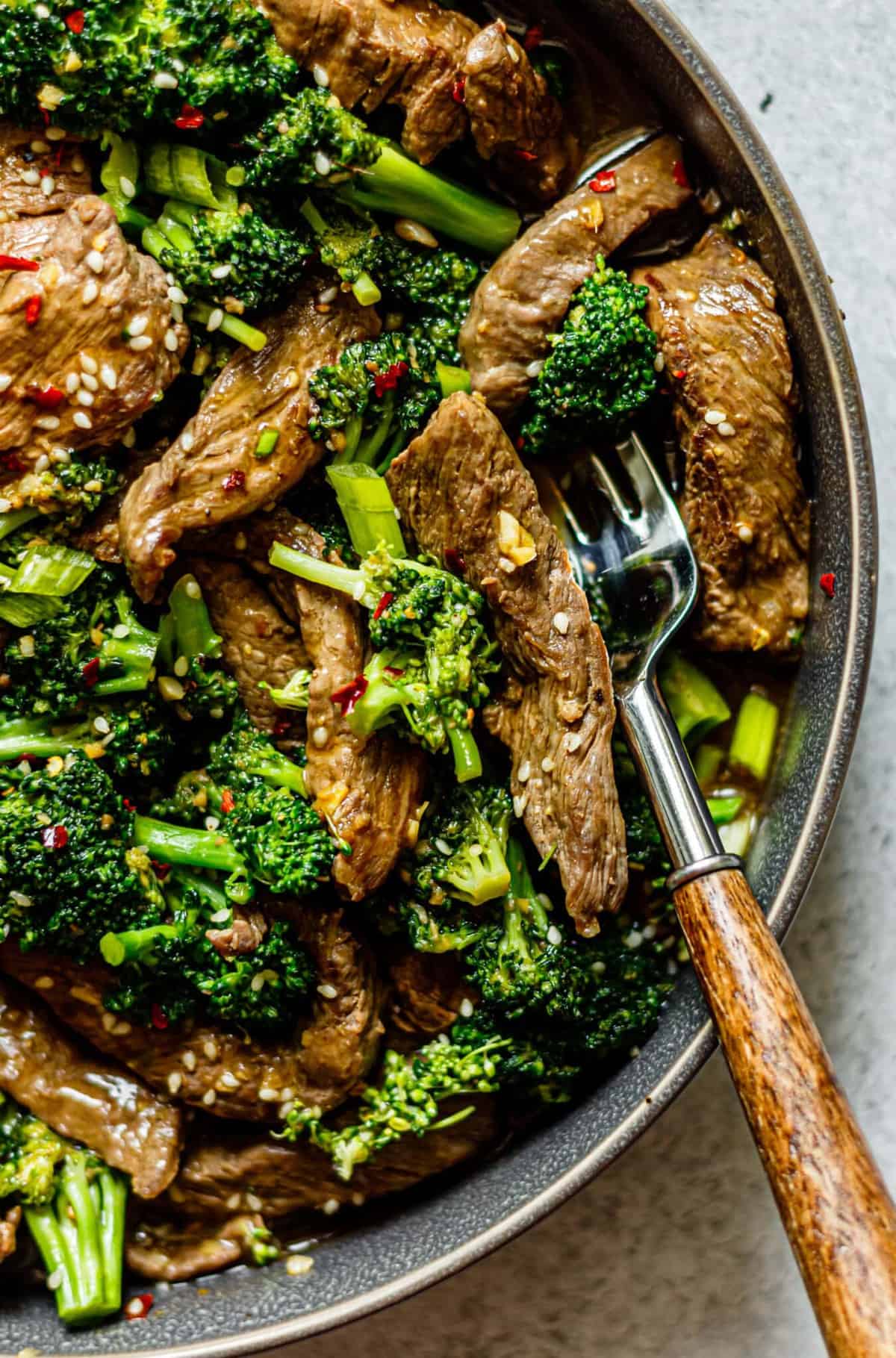 Casablanca Chicken via Clean Foodie Cravings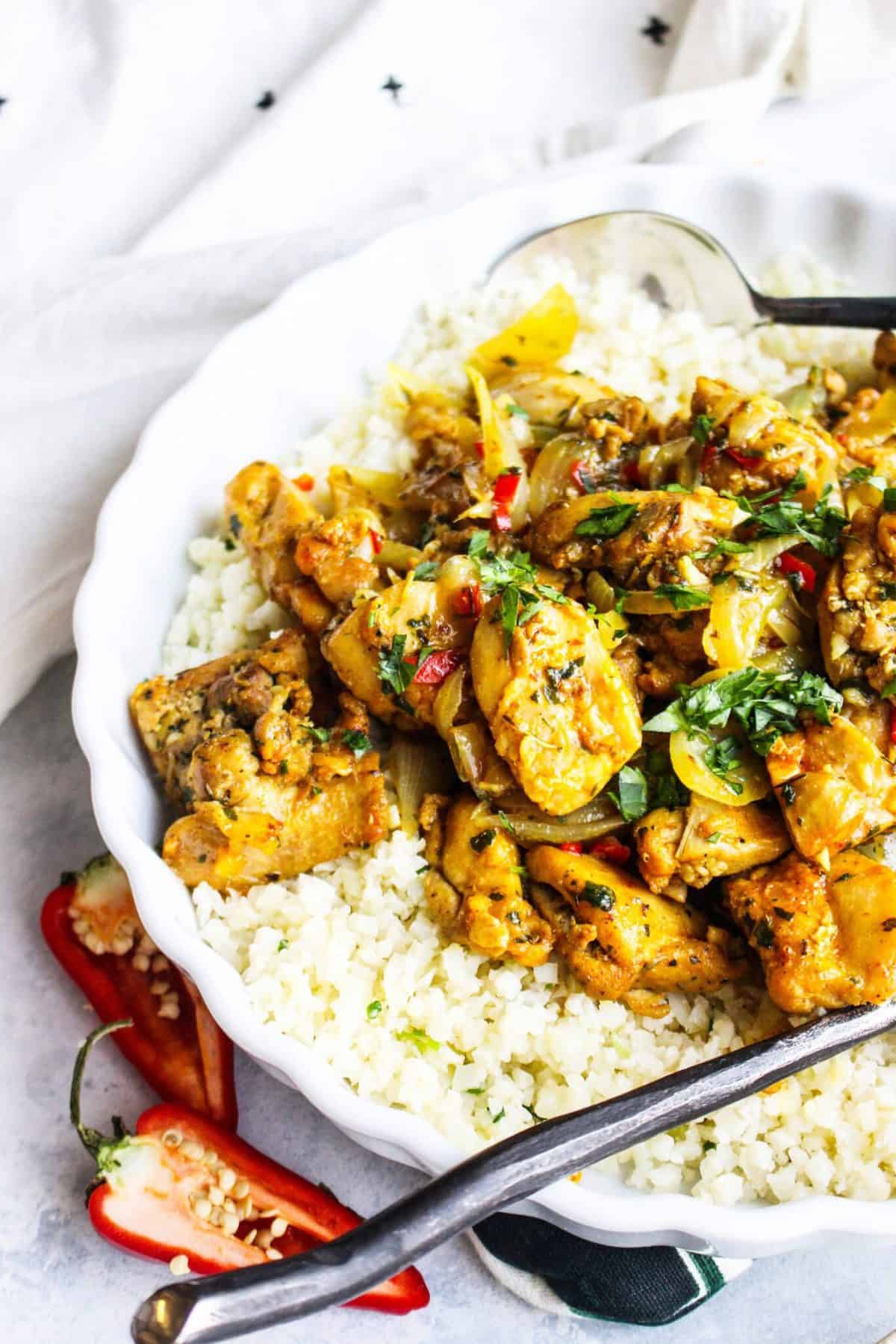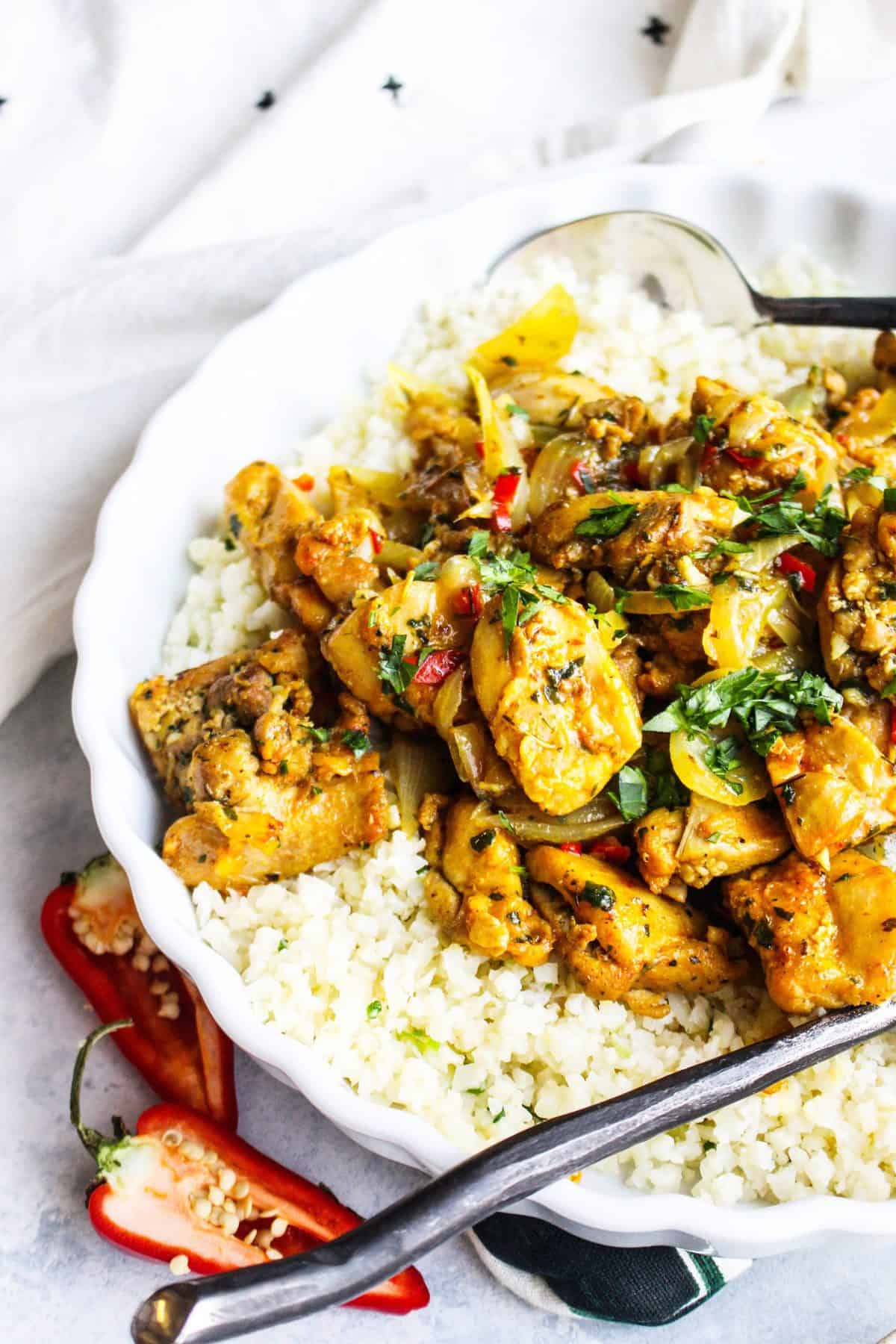 Mexican Cauliflower Fried Rice via PRM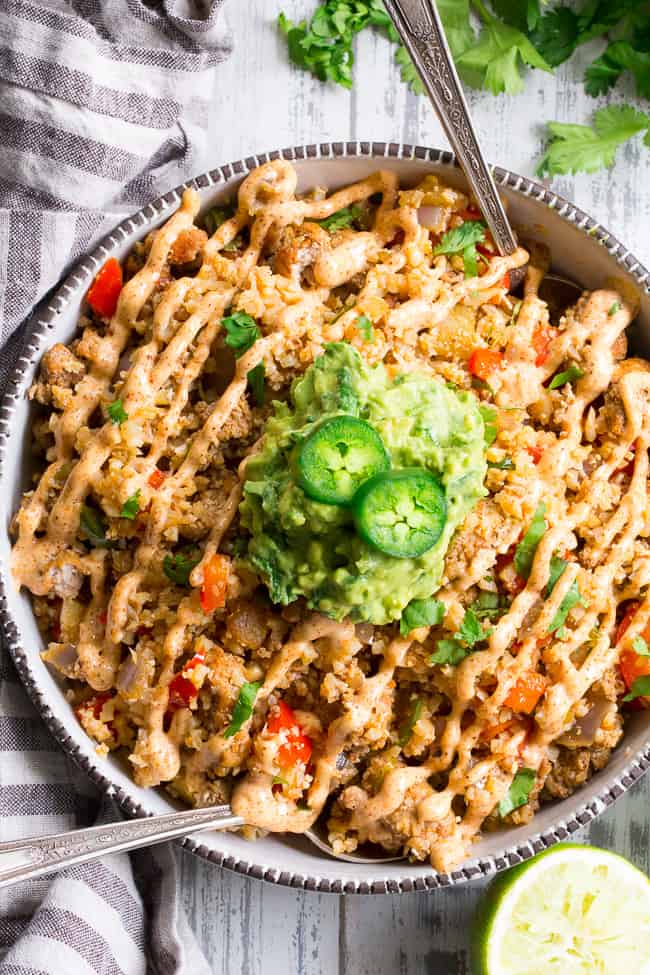 Chicken in Mushroom Gravy via The Whole Cook
Paleo Zucchini Carbonara via PRM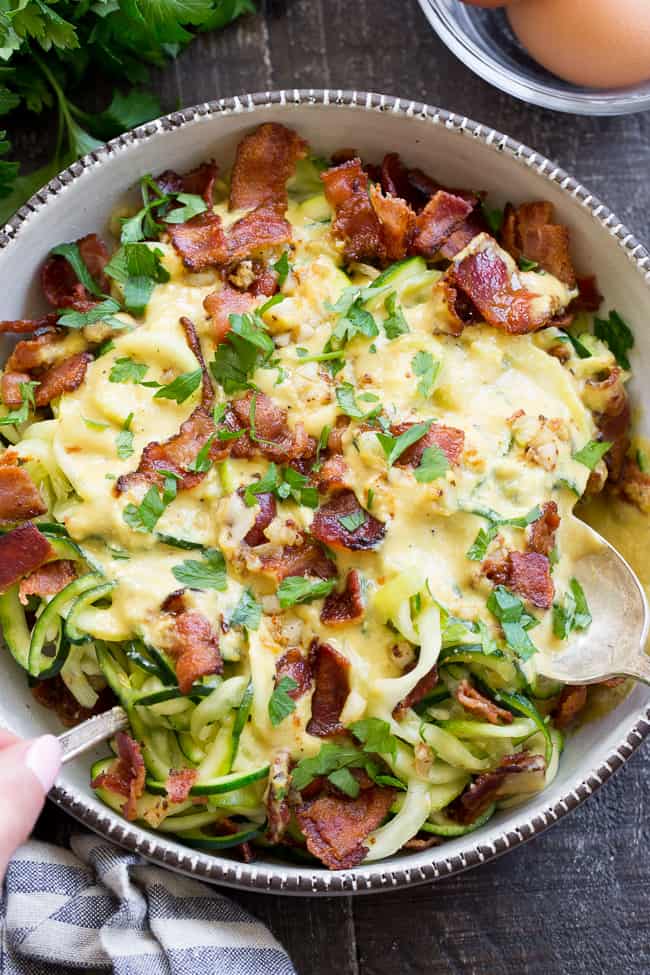 Mandarin Orange Chicken Salad via I heart Umami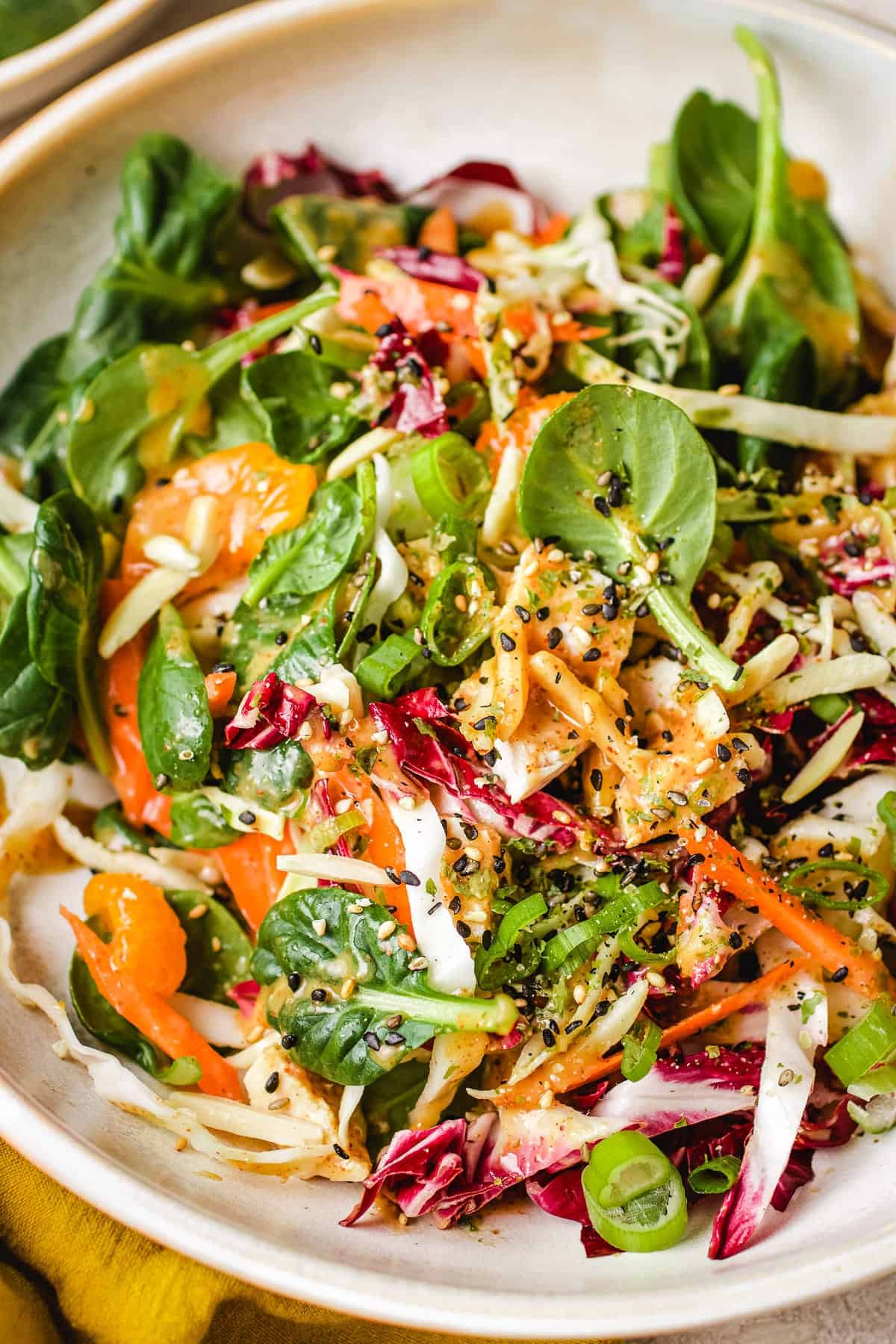 Burrito Bowls with Cauliflower Rice via PRM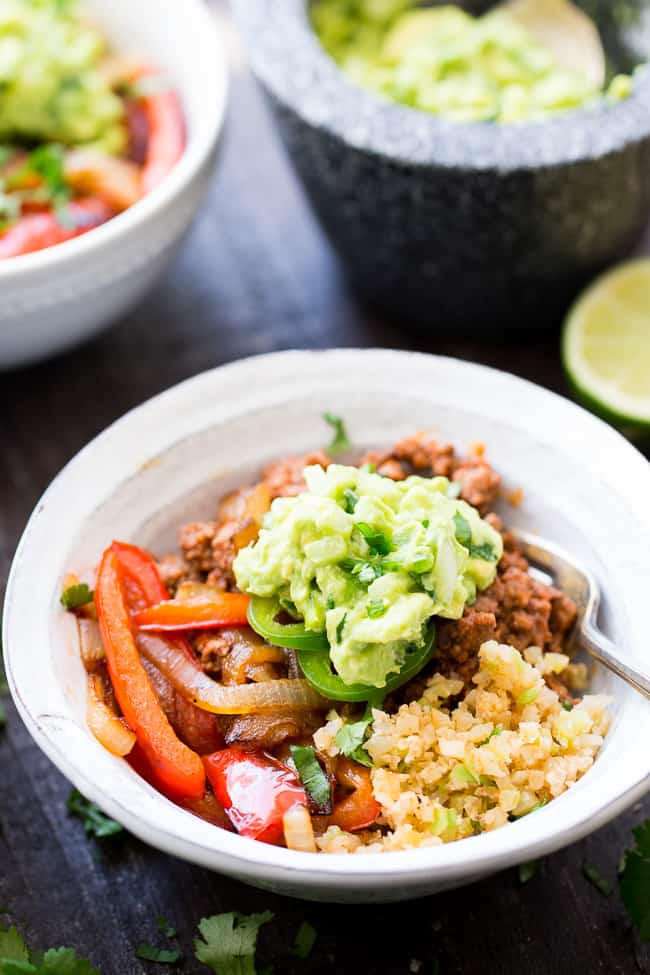 Grilled Balsamic Chicken with Peaches via the Delicious Antidote
Lemon Chicken Piccata via PRM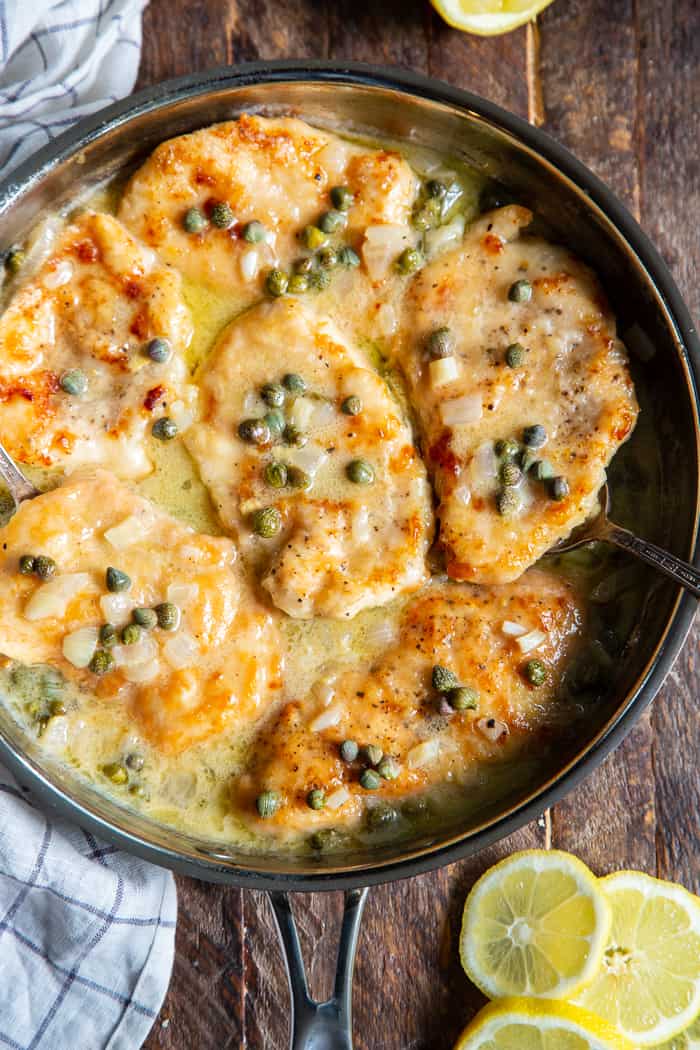 Korean Inspired Ground Beef and Kimchi Bowls via The Defined Dish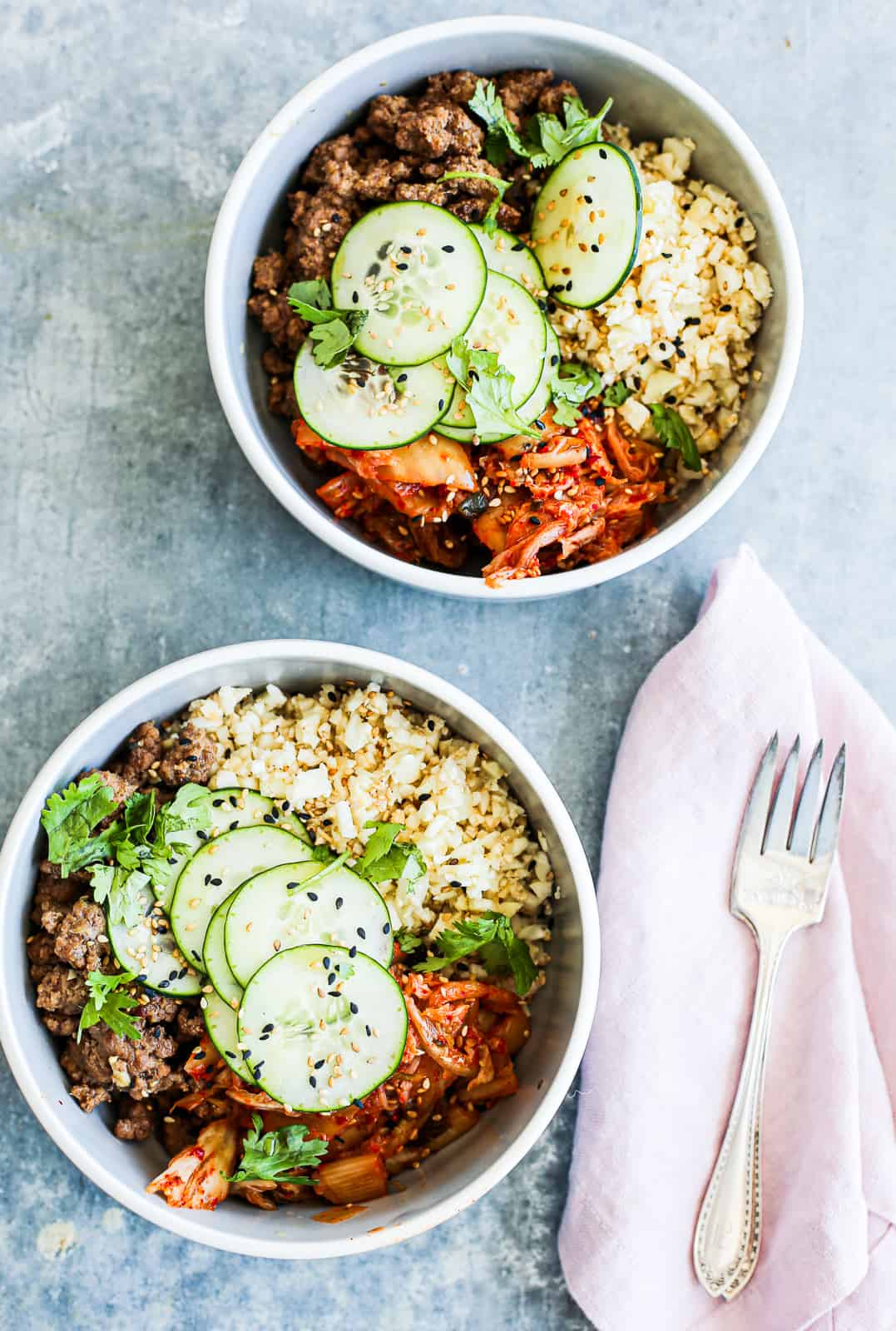 Sausage and Bell Pepper Skillet via The Defined Dish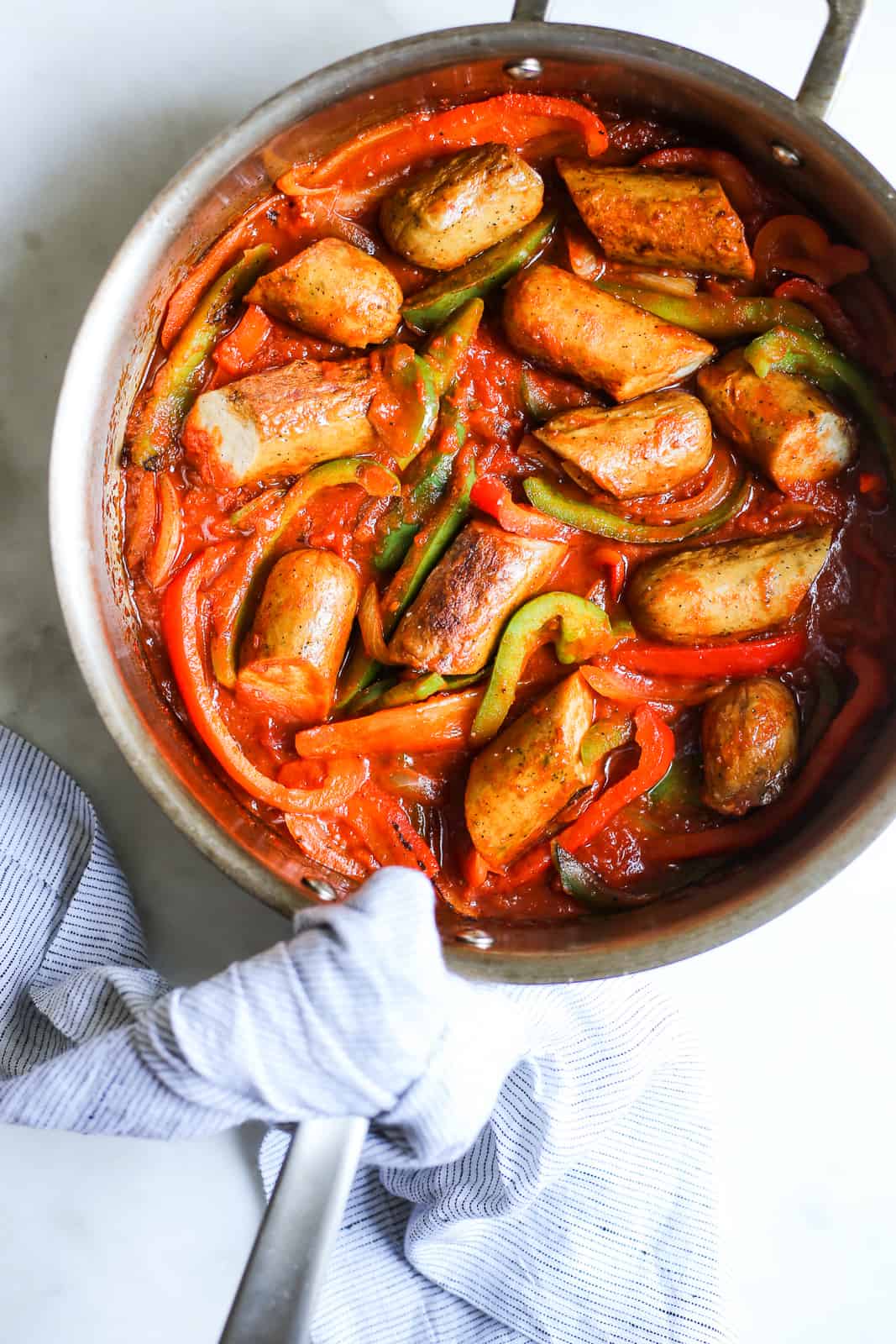 Instant Pot Buffalo Chicken Casserole via Mary's Whole Life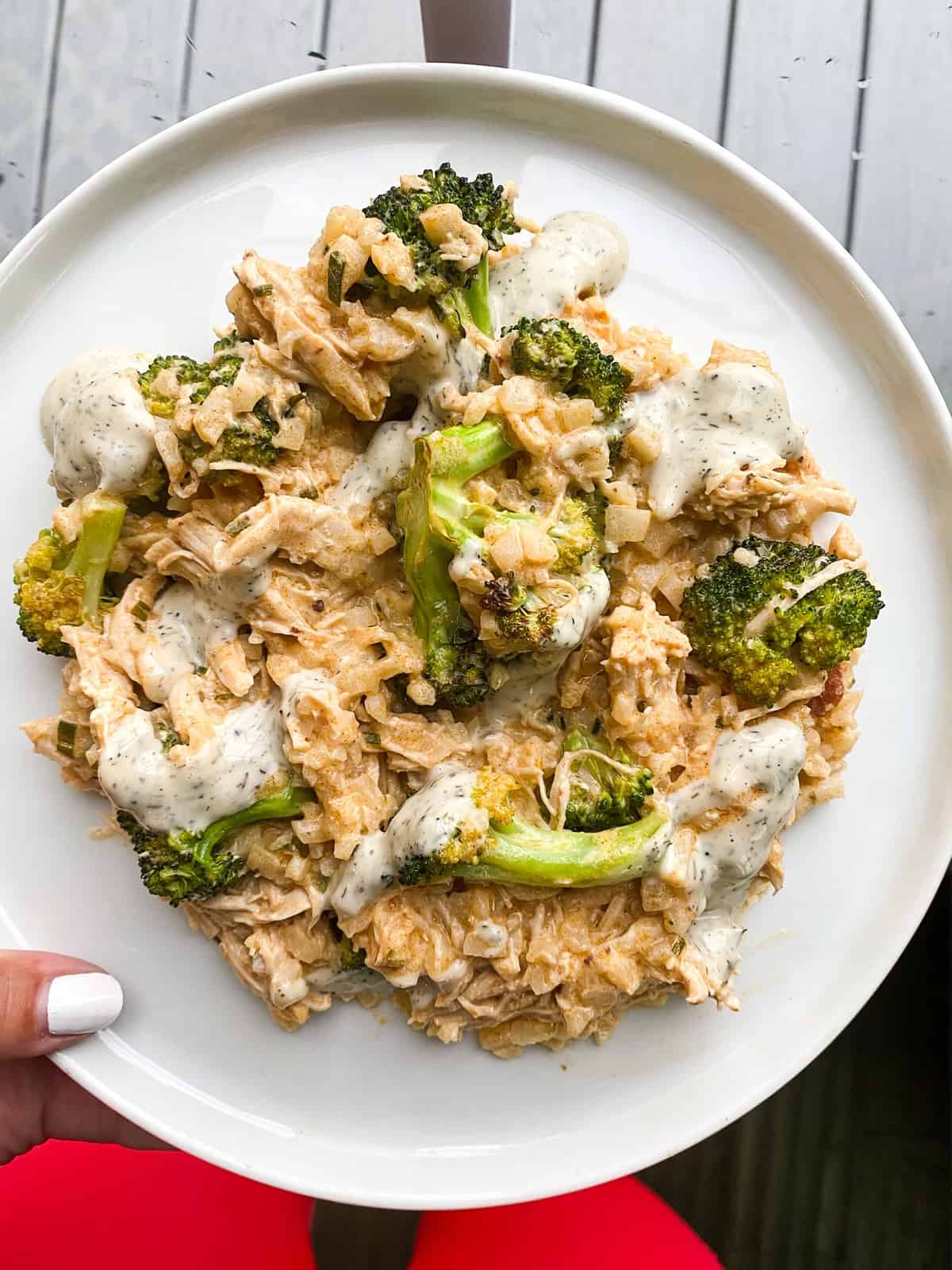 Creamy Tuscan Chicken via PRM