Hi!  Really glad you stopped by!  My name is Michele and I'm the Paleo Running Momma – a Paleo eater and recipe creator, mildly obsessed runner, and mom of 3.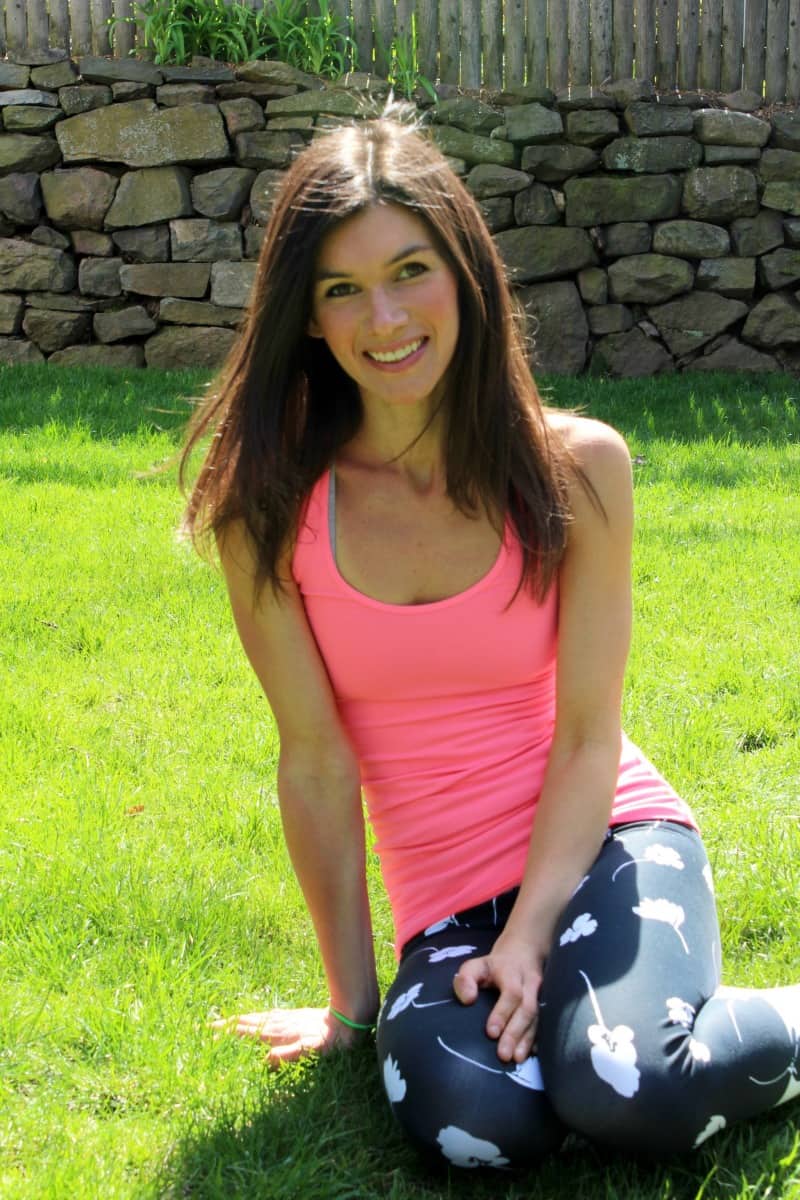 When I changed my diet in 2013, I started searching the internet for tips, recipes, and other people's stories that resonated with my own.  The amount of resources and incredible people I found inspired me to create this blog.  It was time for me to give back and share experiences, mistakes, successes and failures as I learned to cook and eat real, whole, delicious food and make it work for me as a runner, too.
I started eating paleo for some really unoriginal reasons – to address longstanding digestive nonsense (IBS), help myself heal from painful running injury that had me sidelined, and kick a disgusting diet coke and cereal habit (believe me, it was time!)  You can read all about my lifelong experience with IBS here (part 1) and here (part 2.)
When I started getting serious about healing my body, I began by going "gluten free", but quickly realized there was more than just gluten that could be in my way*.  I learned that by eliminating processed foods, grains and added sugars from my diet, I could potentially improve not only my IBS and tendinitis, but my overall health – physical and mental – as well as become a stronger athlete.
*As of 2015 I also pay attention to FODMAPs in my diet and my IBS has improved even more as a result.  I now believe that for me, a low FODMAP diet is key to truly feeling my best.   Though I'm not perfect with this, it's on my radar as something I know to look at if IBS symptoms increase.  I've found that perfection is not necessary now that I'm aware of how specific foods affect me.
After I completed my first Whole30 I was hooked!  Everything started to improve rather dramatically, and while it wasn't perfect, I felt so much better.  See, really original, right?  Anyway, I am here to share a bunch of what I learned about food, the way we push our bodies and how it all fits together in real life.
I think paleo for runners still is still thought of as strange/unhealthy/inappropriate, yet for me, it hasn't unfolded that way at all.   I find there are still myths surrounding a paleo diet for runners, such as it being "low carb."  I want to show people that it's not only a really manageable and satisfying way to live, but it can improve us in ways I for one never would have guessed.  Plus, you wind up cooking and eating food that is beyond delicious – many foods that you never would have tried out if it hadn't been for paleo!  Check out my recipes for inspiration!
In these pages you'll find pieces of my own experiences related to training, lots of recipes and cooking, parenting and thoughts on all that I'm learning along the way.
You'll also get a taste of my occasionally misguided (and misunderstood, especially by my husband) sense of humor. Don't be scared, it's all in the name of fun.  And I want to hear from YOU!  I'm looking forward to getting feedback on your experiences too!
So come cook, eat, run and rant with me!
*Update! I am excited to announce that as of July 2014 I am now an RRCA certified running coach!  Visit my Coaching Page  for more info and to sign up for services.
If you have a question or would like to personally contact me, you can email me at the following address:
paleorunningmomma @ gmail . com 
Let's speak soon!
-Michele
The Paleo Running Momma