It's possible to make healthy fudge that still tastes as good as the original!  This Paleo Almond Butter Chocolate Fudge is my family's favorite and we know you'll love it too.  It's refined sugar free, gluten free, dairy free and absolutely delicious!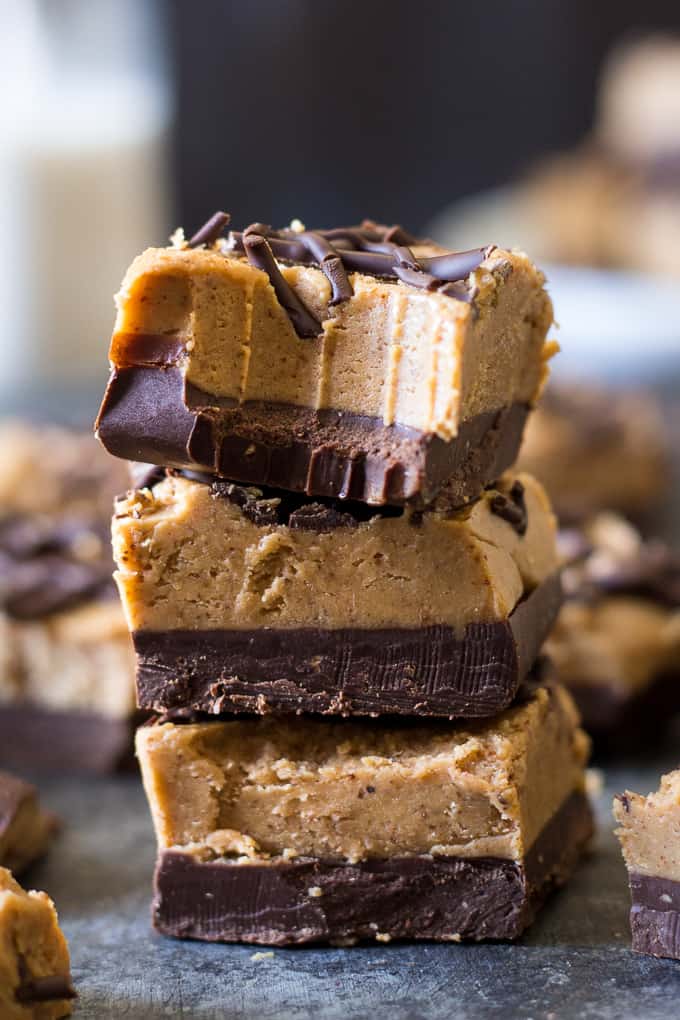 There's just something about the chocolate/nut butter combo that's irresistible, right?  I was OBSESSED with PB cups when I was a kid, and all things Reeses in general.  When it comes to making chocolate fudge, it's sort of hard NOT to go the extra step and added something nut-buttery into the mix.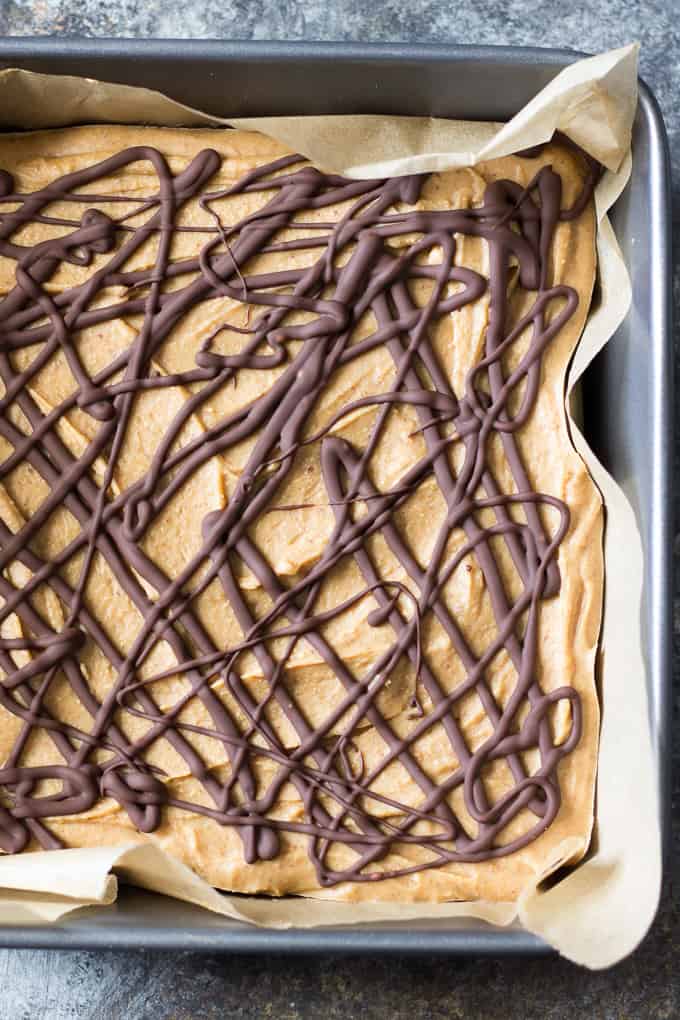 Or, in the case of this particular fudge – an entire thick, creamy layer of honey almond butter deliciousness.  The same sort of deliciousness you'll fine in my Vanilla Maple Nut Fudge and Honey Almond Fudge Cups!  I can't get away from this basic recipe because it's really easy, and works every single time.
No, this is not peanut butter – but in some ways I think it's BETTER.  Maybe I'm just miles deep in almond and cashew butter at this point, but I honestly prefer the milder flavor that allows the honey and vanilla to really stand out.  Of course, if you're not strictly Paleo and a fan of PB, I say go for it 🙂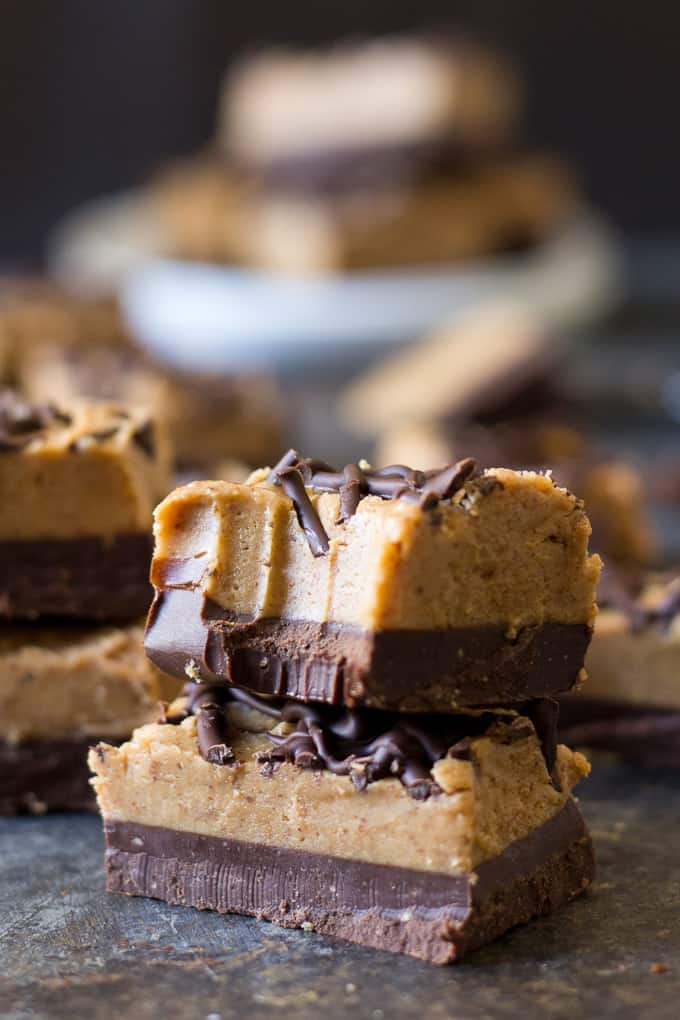 As it turns out (and obviously I never doubted this!) vanilla honey almond fudge tastes even more amazing layered over almond-butter laced chocolate fudge!  Plus, this is one of those healthier-fudge recipes that non-Paleo eater and kids can get on board with.  In fact, this is all of my kids' hands down favorite fudge recipe that I make!
When you look at what goes into it, it's easy to see why.  It's pure creamy (no nuts, although you can easily add some if you want!) rich, sweet, melt-in-your-mouth yumminess.
My kids are not fans of nuts in their candy (that comes with age, maybe?) and with the extra chocolate drizzle on top, this almond butter chocolate fudge is also pretty and fun.  Because we're talking about dessert here, and I think "pretty" and "fun" are important factors.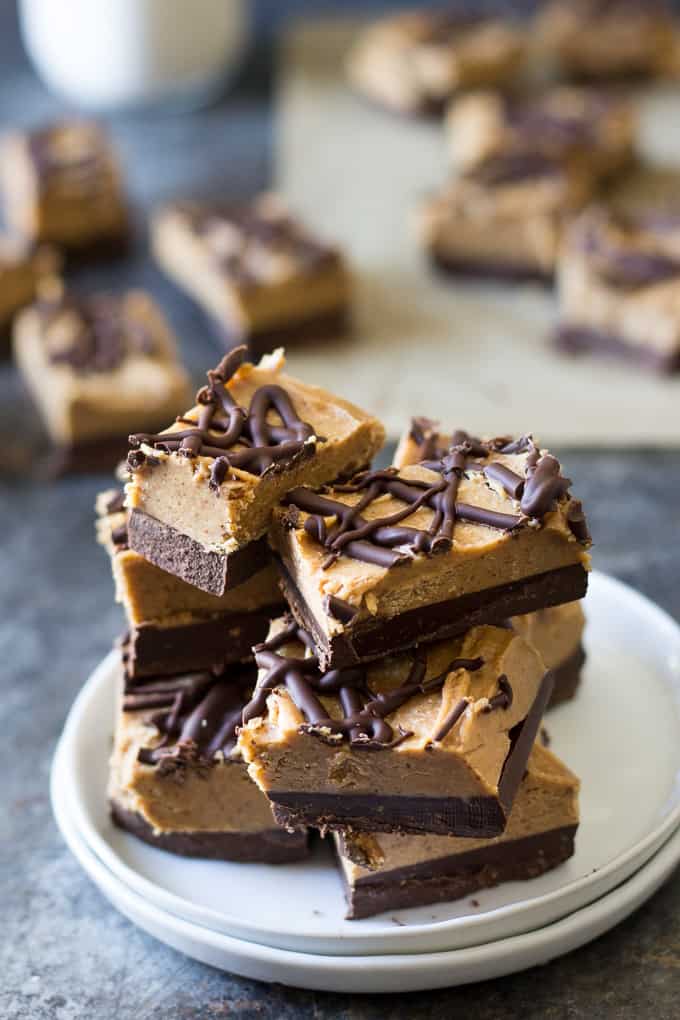 As far as texture goes, many Paleo fudge recipes are best in the freezer, however this one I prefer when stored in the refrigerator.  The top layer is just a bit softer than the chocolate layer and perfect with that level of "chill" if you ask me.
That said, if you store it in the freezer it will have a firmer candy consistency, so do what you like best!  At room temperature, it will hold for maybe 30 minutes or so before it starts to melt – so act fast – and keep refrigerated until you're ready to serve.  Let's get started guys!
Paleo Almond Butter Chocolate Fudge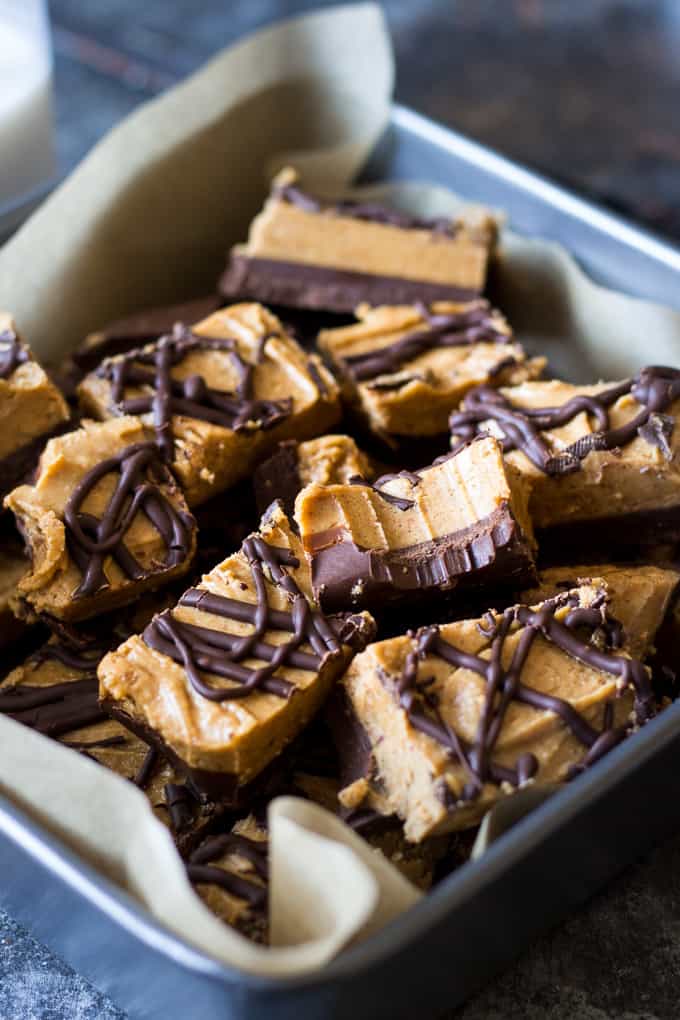 Paleo Almond Butter Chocolate Fudge
This Paleo Almond Butter Chocolate Fudge is my family's favorite and we know you'll love it too. It's refined sugar free, gluten free, dairy free and absolutely delicious!
Prep Time: 1 hour
Cook Time: 2 minutes
Total Time: 1 hour 2 minutes
Course: Dessert
Cuisine: Paleo
Servings: 20 servings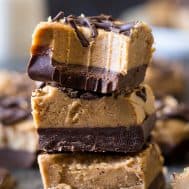 Ingredients
For the Bottom Chocolate Layer:
For the Top Almond Butter Layer
Instructions
Make the chocolate layer first. Melt the chocolate chips, coconut oil and almond butter in a small saucepan over low heat, stirring.

Once creamy, stir in the honey and vanilla, then remove from heat.

Line an 8 x 8 inch baking pan with parchment paper and spread the melted chocolate mixture over the bottom of the pan, using all of it. Chill in the refrigerator while you make the top layer.

To make the almond butter layer, use an electric hand mixer to cream together all the top layer ingredients in a large bowl. You should also be able to whisk the mixture together by hand if you don't have a hand mixer.

Layer the almond butter mixture on top of the chilled chocolate layer (doesn't have to be totally solid.) You'll likely have extra almond butter mixture which you can put in mini muffin liners and chill for an extra treat!

Cover the fudge and chill in the refrigerator* for 2 hour until firm, or in the freezer for about 1 hour. I recommend storing the fudge in the refrigerator for the perfect creamy texture, however, you can freeze it as well if you prefer a very firm texture.
Recipe Notes
*You can add any additional toppings prior to chilling such as chopped nuts, a melted chocolate drizzle (pictured) or mini chocolate chips.
Nutrition
Calories: 329kcal
Carbohydrates: 18g
Protein: 6g
Fat: 26g
Saturated Fat: 12g
Cholesterol: 0mg
Sodium: 47mg
Potassium: 289mg
Fiber: 3g
Sugar: 11g
Vitamin C: 0.1mg
Calcium: 134mg
Iron: 1.1mg
What I Used to Make My Paleo Almond Butter Chocolate Fudge:
Want more Paleo fudge recipes?  Try one of these!
Tell Me!
Nuts or no nuts in fudge?  How about brownies?
What's your family's favorite (healthy-ish) dessert?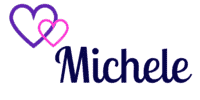 Note: This post contains Amazon affiliate links. This means that if you click on a link and make a purchase, I will receive a small commission at no cost to you. Thank you for supporting Paleo Running Momma!