Admittedly it's taken me awhile (in truth, YEARS!) to begin using cleaner, safer beauty products.  Specifically – makeup!
Eating clean doesn't always mean living clean and if you've cleaned up your household and personal care products already, you know it's quite a journey to find things that really work for you and your family.
My biggest motivator has actually been my two girls starting to use makeup!   They're 12 and 11 now, and while they don't use makeup for everyday use yet, they both have extensive collections.
Makeup right now is for dance performances and parties, but it's a big part of their lives already.  And, I felt it was my job to find safer products for all of us to use that live up to my standards for ingredients and performance.
I've been in the process of "cleaning up" all my personal care and makeup products for some time now, and I finally have a makeup routine that works for me – woohoo!
Not that I'm a huge makeup snob or anything, BUT I do wear a full face of makeup daily and have my preferences.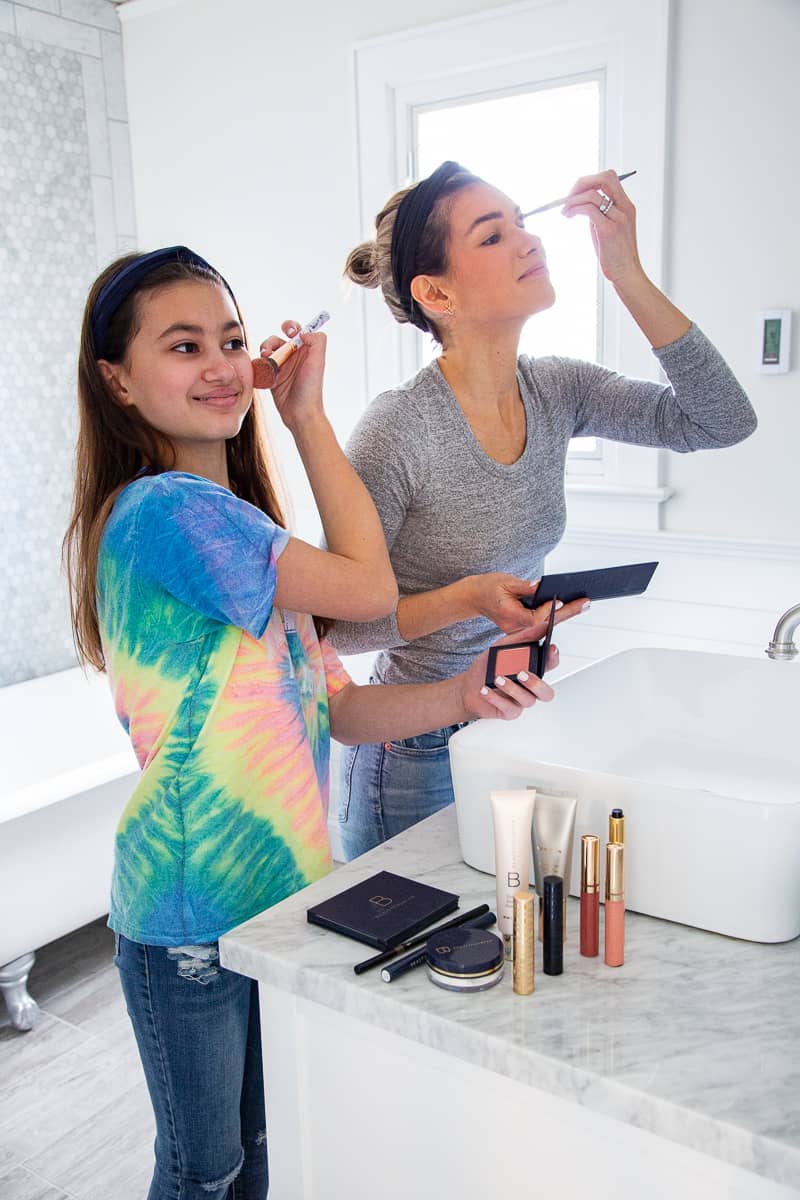 Enter Beautycounter as a Cleaner, Safer Option
Currently, I'm using all Beautycounter products and have been really impressed with both the company's mission and standards, and the performance of the products themselves.  So much so, that I finally decided to become a Beautycounter Consultant – something I resisted for quite awhile.
But hey – I found myself using the products every day, I believe in them and love them, and want to use the opportunity to share with all of you.  Especially some of you who might still be where I was a year ago, wanting to clean up my routine but not sure where to start.
I'll give you a rundown here of what I'm putting on my face on a daily basis below.
*P.S. I'm still using TULA for my skincare and love them.  You can read this post for my skincare routine with TULA 🙂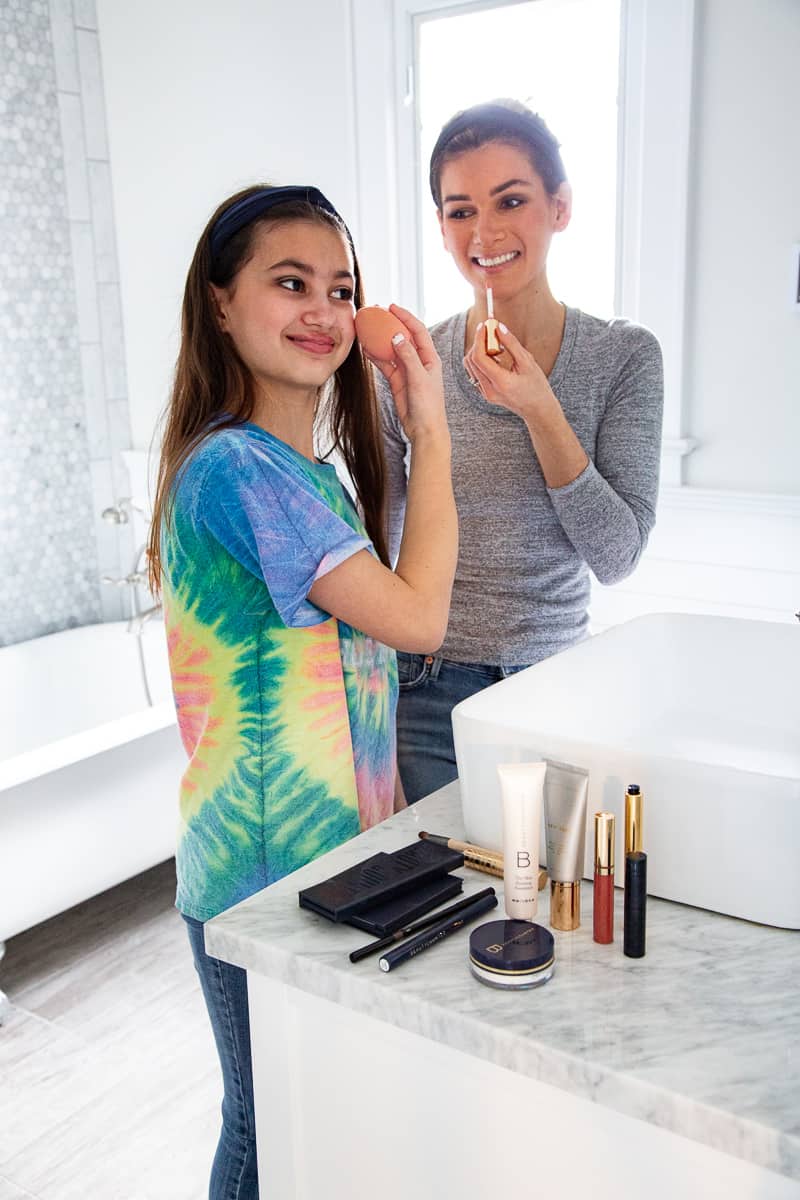 My Clean Everyday Makeup Routine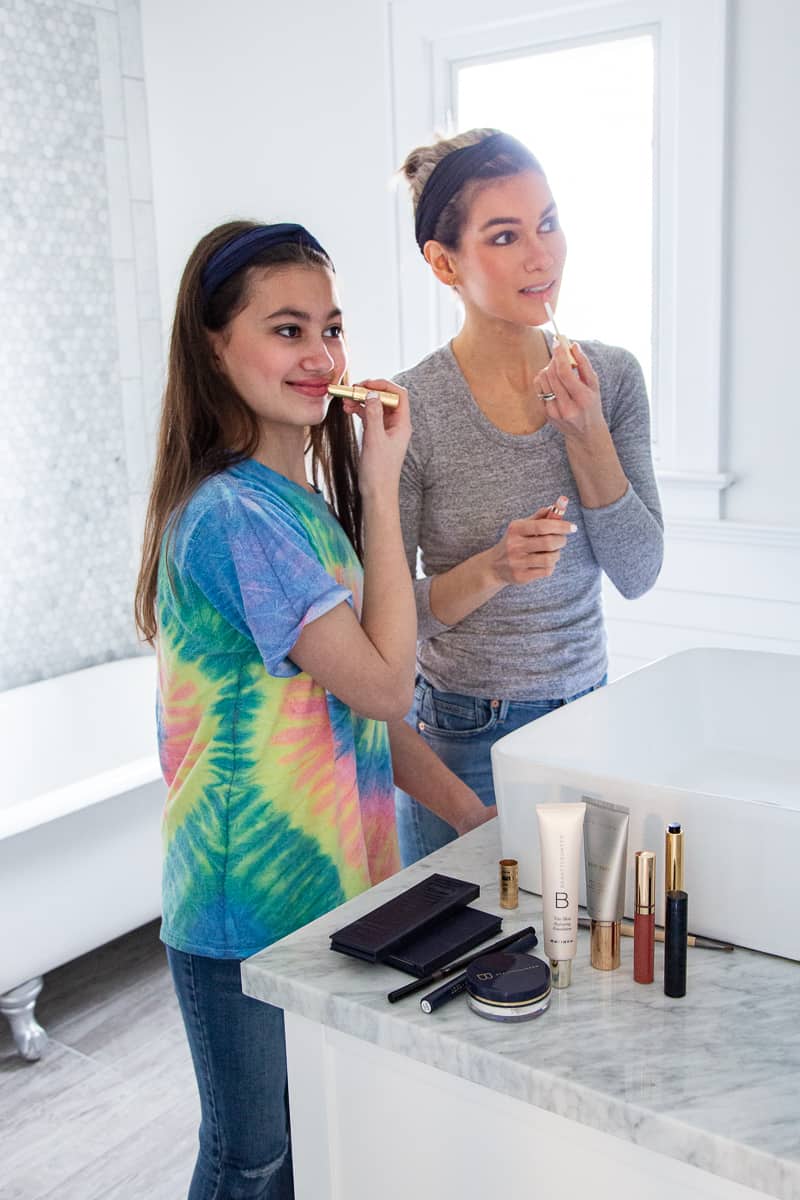 Okay, now I'm feeling like I wear a ton of makeup every day, eek!  But it actually takes me just 5-10 minutes to put everything on, so hey, it works!
If you're more minimalist about your everyday makeup routine, the "Flawless in Five" is an amazing set to grab.  The flawless in five includes:
Tint Skin Hydrating Foundation OR Dew Skin Tinted Moisturizer
Touchup Skin Concealer Pen
Color Define Brow Pencil or Brilliant Brow Gel
Lengthening or Volumizing Mascara
Satin Powder Blush
Lip Gloss
All things I use anyway, this is truly a 5 minute face when you don't have time or energy for anything more.
Join my clean beauty email list to learn about new product launches plus the best deals and promos as they happen – click here to sign up!