This post was sponsored by TULA  and all opinions are my own, as always.  Shop the TULA website and use the code PALEOMAMA for 20% off your order!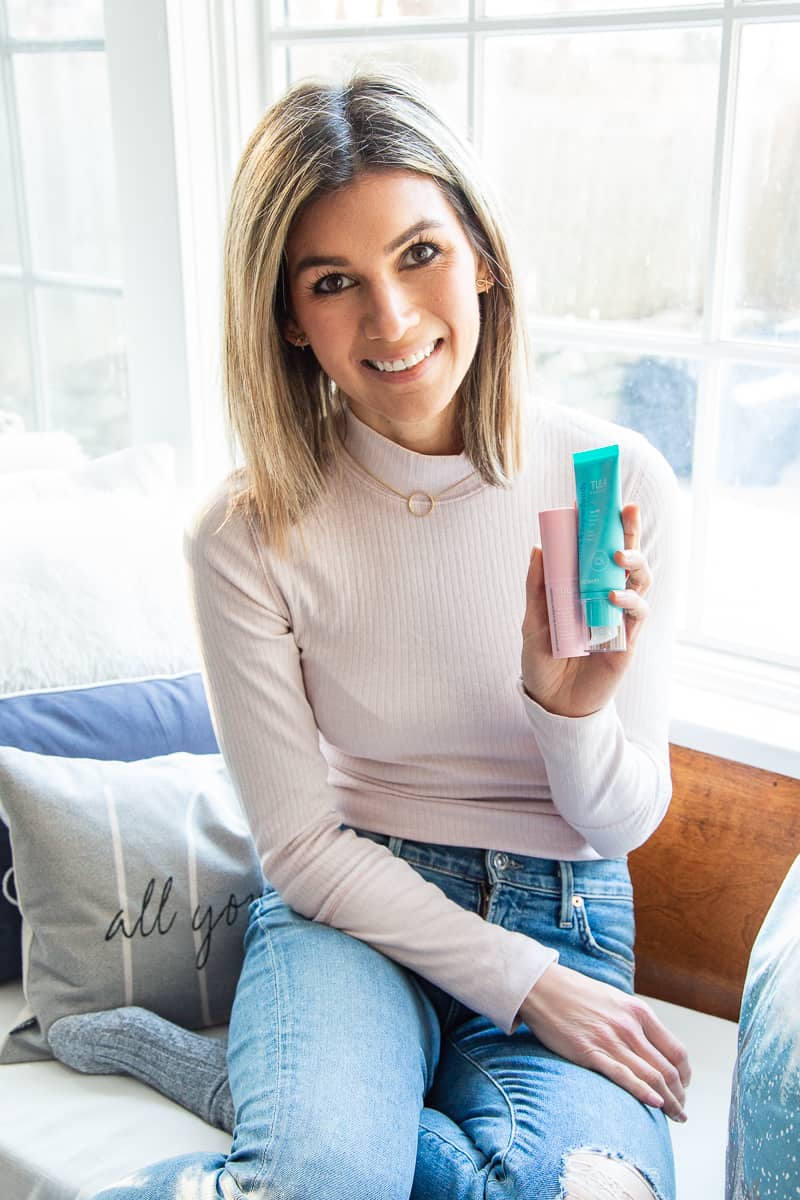 I'm taking a quick break from food today to discuss my skin care routine!  I've been using nothing but TULA products on my skin for almost 2 years and my skin feels better now than it did 5 years ago.
Obviously, there are tons of factors that go into skin health.  There are so many factors that contribute to all types of health, as I've discovered over the years!  Through my own health journey, I've come to realize that you can't do JUST ONE THING to optimize your health.
Diet, stress management/mental health, supplementing, sleep – these are all big parts of our lives and affect all our systems – skin included.
The reason I tried out TULA skincare products to begin with is that I was looking for something clean yet effective.  Products that I can easily make part of my routine that will have a positive impact.
TULA's probiotic infused skincare is pretty amazing stuff!  As you know, I'm all about probiotics to help keep my gut health in check, and using probiotics for my skin makes sense and feels good too.  My skin can be both oily and dry depending on the season, and always acne prone.  I've had less acne while using TULA than I've had in my whole life.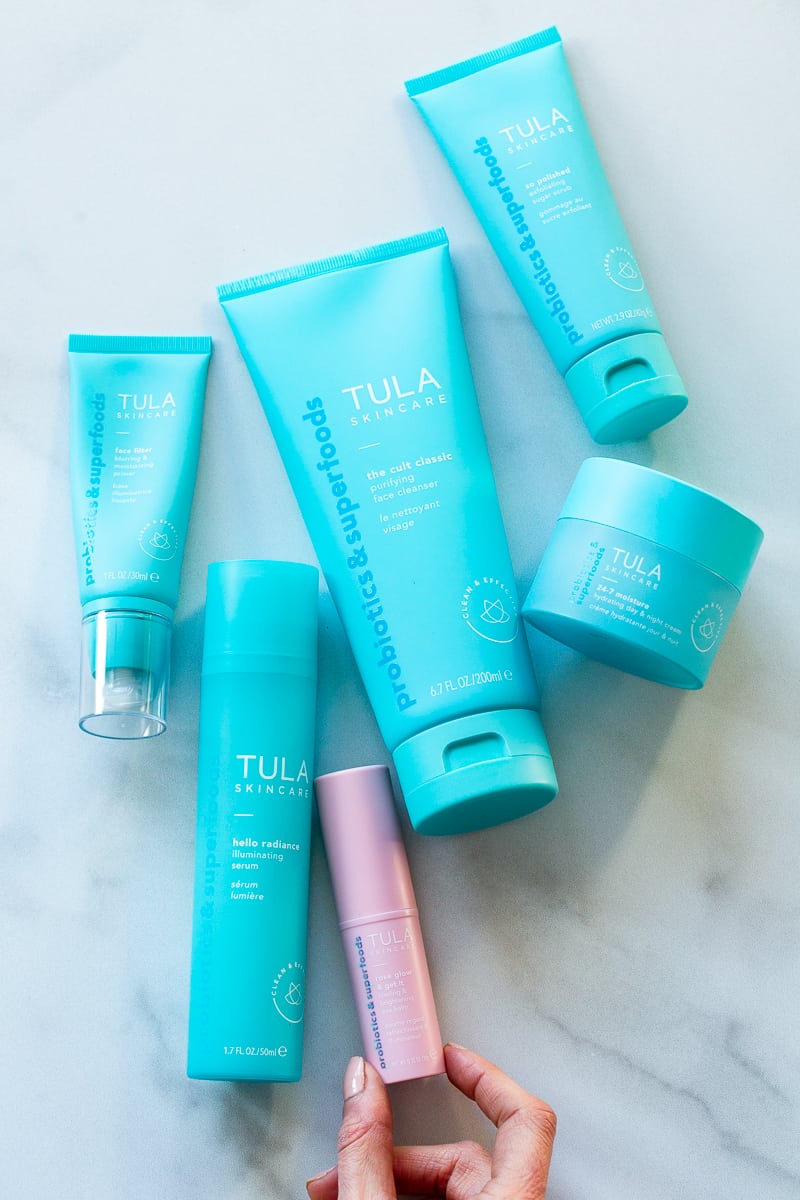 TULA uses clean, toxic-free formulas that combine 100% natural probiotics with superfoods like blueberries, turmeric and vitamin C to deeply nourish your skin.
TULA is 100% free from:
Phthalates, Parabens, Toxins, Carcinogens, Mineral Oil, Sodium Laurel Sulfate, and harmful preservatives. Cruelty free.  Today I'll walk you through my current (simple) skincare routine with the products I use on a daily basis.
First up is the Cult Classic Purifying Face Cleanser.  I use this both morning and night to get rid of dirt, oil, and makeup and it does a great job.  No irritation or redness for me, and it's suitable for all skin types.
After cleansing I moisturize (yes, duh!) but the moisturizer I use in the winter is different than my summer one.   My favorite right now is the 24-7 moisture hydrating day and night cream.  It's thick enough to feel substantial but still okay for oily skin.  Mine is both oily AND dry this time of year, and this moisturizer has the perfect balance for me.
Next up – for nighttime I use the volume defense deep wrinkle serum and for daytime the illuminating serum.  Both are lightweight and great for any skin type!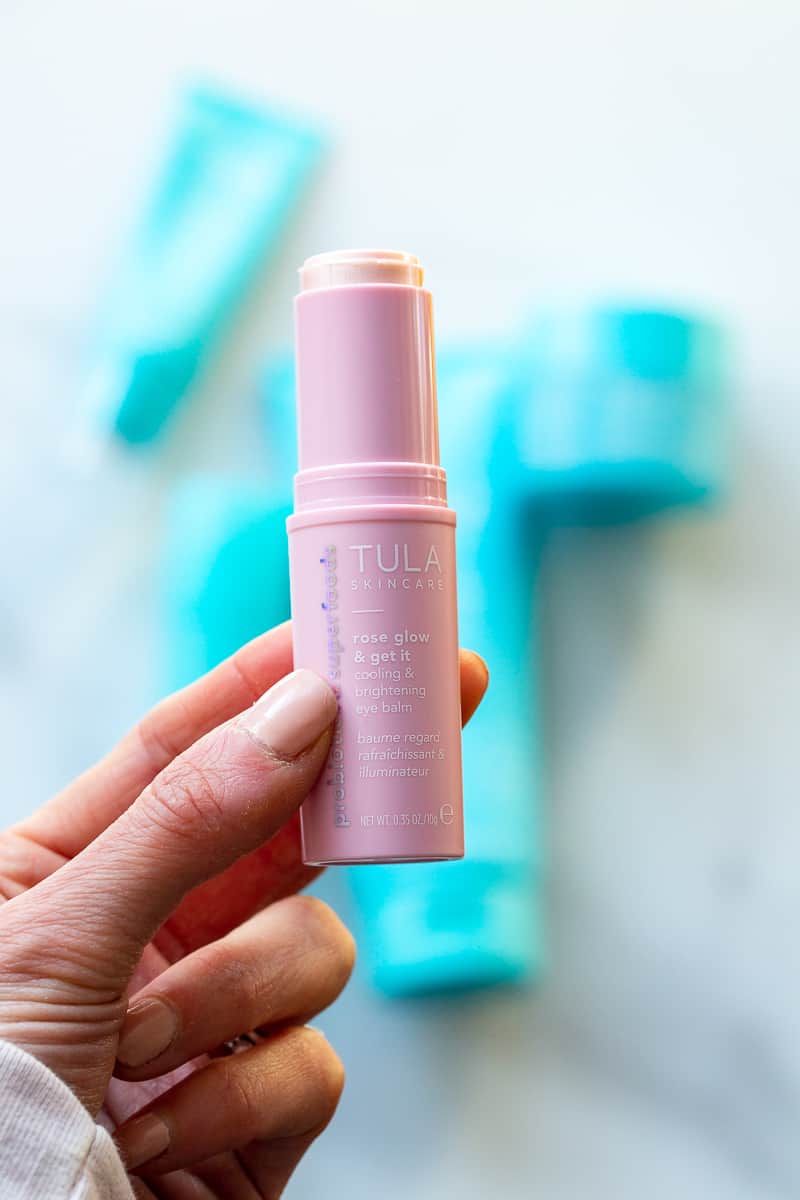 My nighttime routine ends there, but before putting makeup on there are two more products I love.
For extra glow (and sleepy mornings!) the rose glow and get it cooling and brightening balm is game changer!  It contains caffeine to deal with puffy under eyes and brightens up the whole area so you barely need concealer!
To step up my "natural" glow even further, I use the face filter blurring and moisturizing primer.  This is HANDS DOWN the best primer, ever.
It almost makes you look like you're wearing a tinted moisturizer because it "filters" your face in a way that makes your skin look so smooth.  If you're not a big makeup person, this could easily be the only thing you need on your face at all.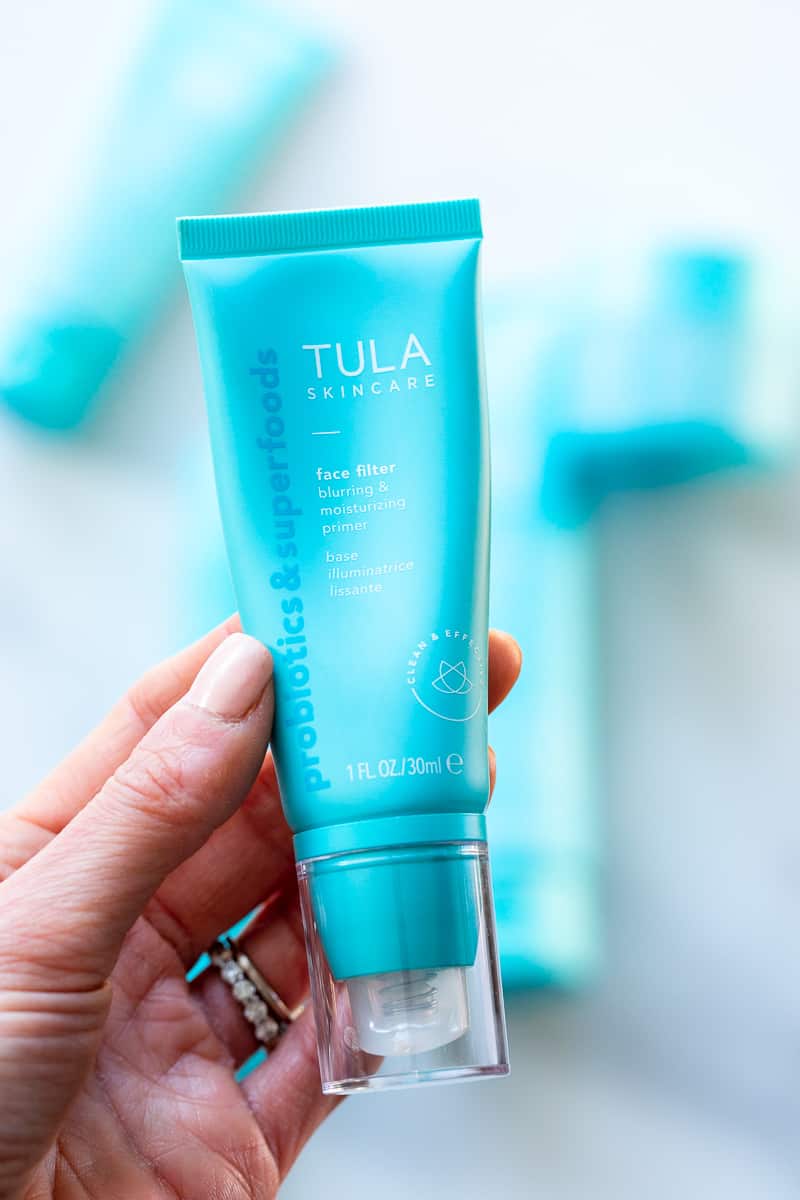 Since I do still get occasional blemishes, another one of my go-to TULA products is the acne clearing and tone correcting gel.
I don't use this every day, but when I start breaking out it definitely seems to be helpful in getting things cleared up quickly!  I'll put a thin layer all over my face after cleansing and before moisturizing and it totally does the trick.
Once again, I get no irritation or redness from this product which is saying a lot when it comes to acne treatment!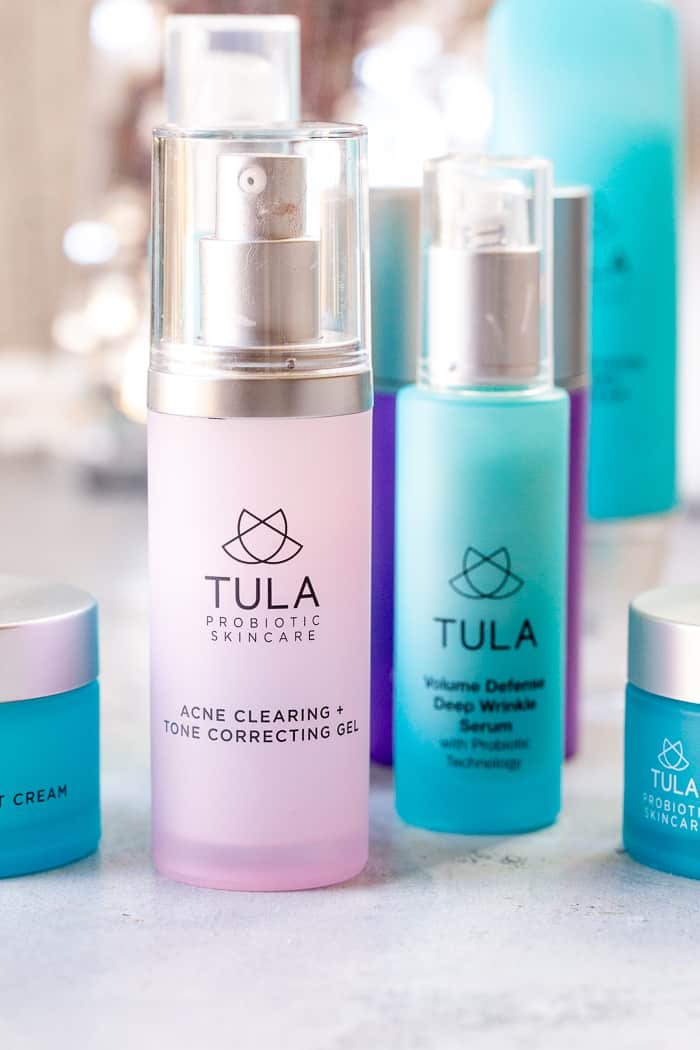 Make sure you use the code PALEOMAMA to receive 20% off your entire order on the TULA website.  As of Feb 1st my code will only get you 15% off, so make sure you rush and grab all your favorites by Jan 31 to get the full 20% off!
I'll be back soon with a new recipe, have a great week!