Don't hate me because I made bone broth.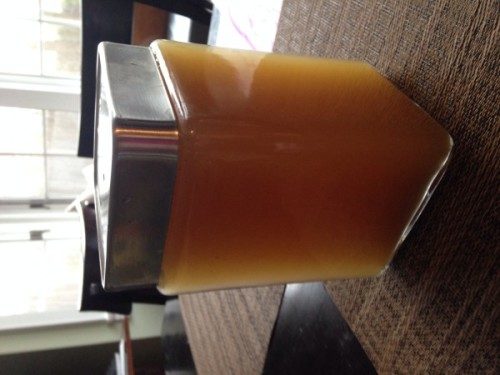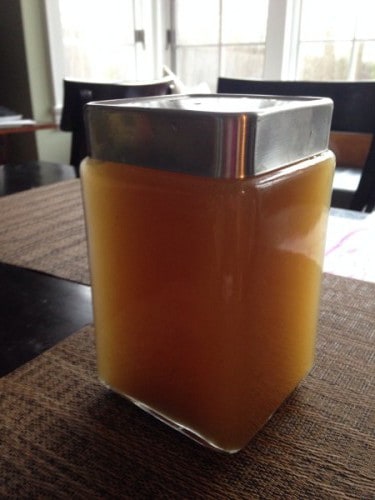 I'm just kidding and obviously that made no sense anyway because anyone who wants to can make bone broth.  I just hadn't gotten around to it for, like, a year, and finally did it because I just couldn't bear to see that gorgeous turkey carcass (?) go to waste.   Yes, you heard me, gorgeous.
Rewinding back a few days to Thanksgiving now.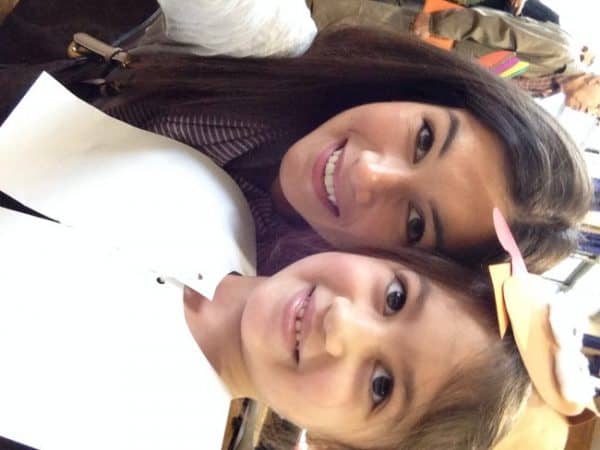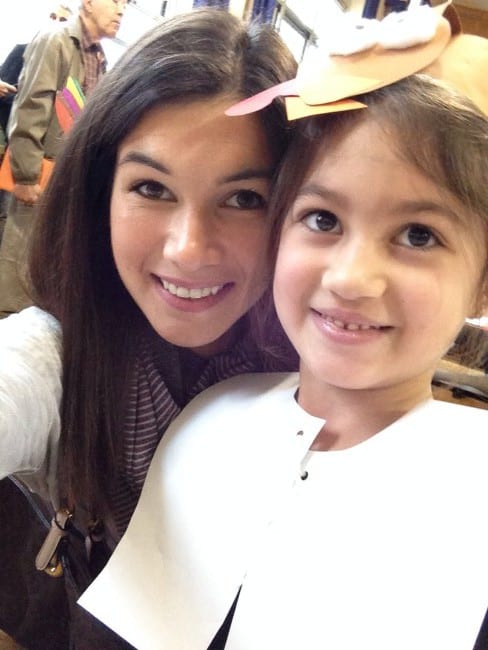 My cute little pilgrim/turkey at her Thanksgiving performance.  It's pictures like this that make me really bow down to good old DNA.  Ya think there might be a resemblance?
We spent Thanksgiving at my parents' house which is out on Long Island a little over an hour away.  No traffic is a great way to start any Thanksgiving!
I made my Maple Pecan Apple Crisp, Paleo Pumpkin Pie, Butternut Squash Sausage Stuffing, and Paleo Candied Sweet Potatoes.  Then my mom and I cooked the other goodies together after we arrived, like turkey, mashed potatoes and roasted broccoli, and also a had a small adventure in gluten-free gravy making.  For some reason there is drama with our gravy every single year but yet it always comes out fine.  On a typical non-holiday night I have no problem making gravy.  Kind of a Thanksgiving mystery, or maybe just the rush of getting all the dishes to come together on time.
I never said we drink out of classy cups, no I did not.  I actually don't remember if I drank anything during the whole meal, but I'm sure my kids wanted several cups of juice/water and with kids plastic cups are never a bad thing.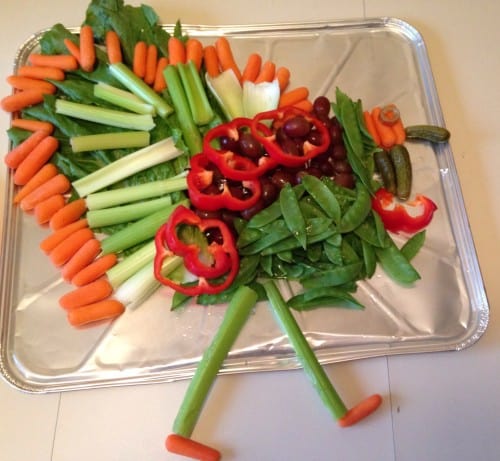 The "veggie turkey" above was all my mom's idea, and she definitely took ownership of the project while my kids asked if it was okay to start eating it yet.  They ate half of it, at least, and wanted to keep going.  Veggies in fun shapes and designs always win kids over, this is a proven fact.
How many times do you take a picture (selfie, I suppose) before it's good to go?  For my sister that number nears the double digits before I can convince her that a) this is what we look like and b) This is what we will look like 30 seconds from now.   She settled for some sort of filter that actually did make us look a bit more polished.
The rest of our weekend, after recovering from the excitement of the holiday, was really relaxing with no one needing to be anywhere but exactly where they wanted to be.  Which was mostly just at home, and nowhere near crowded stores with toys, thankfully.
The bone broth.   
I had taken home all the bones from the turkey and was planning to make bone broth with them.  Friday after we got home, I unpacked the bones right into the slow cooker to not waste any time!  Here is what I did, in recipe format.  Luckily it seems to have come out great, and even gelled in the fridge like it was supposed to.  Score bone broth.
Holiday Weekend Scenes Plus Bone Broth
Basic recipe for bone broth made in a slow cooker with leftover turkey bones.
Prep Time: 10 minutes
Cook Time: 1 day
Total Time: 1 day 10 minutes
Course: Basic Bone Broth
Cuisine: Paleo
Servings: 3 quarts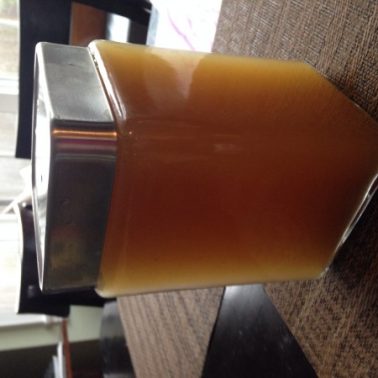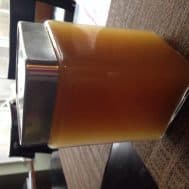 Ingredients
1 turkey carcass most of the meat removed. (I left bits here and there)
3 quarts 12 cups of filtered water
1 large onion peeled and quartered
4 stalks celery with leaves
2-3 tbsp apple cider vinegar to extract minerals from bones
2 carrots chopped
Any other veggies you'd like for flavoring.
Instructions
Put all ingredients in a slow cooker, set it on "high" and wait for it to boil.

Once it is boiling, turn the setting to "low" and cook for another 18-24 hours. I cooked mine for 18 hours past the point of boiling. The longer it cooks, the richer it will be and the more minerals will be extracted from the bones

Using a very fine strainer, strain the broth into containers and discard the leftover bits (okay I ate some of the remaining meat!)

If the bones are not too brittle, you can save them for future use.

Store in glass mason jars (let cool a bit first) for 4 days in the fridge or 6 months in the freezer. Drink plain or use for soups/stews.

You now have bone broth bragging rights, and no one will question that you're the healthiest person that they have ever known.
I drank it plain the following morning before breakfast.  Different but really delicious and something I could easily get used to.  I'm curious now to see if my kids will slurp this in soup form (meaning in a kid bowl.)  Definitely worth a try. For a quick read on the benefits of bone broth, this is a great summary.
How did you spend the rest of the holiday weekend?
Have you ever made, or been curious about making bone broth?
Do you do have anything you swear by during the winter months to boost immunity?