This chicken bacon and strawberry salad is full of sweet and savory flavor and crunch with fresh greens and toasted walnuts.  High in protein, delicious and filling!  Tossed with an orange balsamic vinaigrette with an easy option to make it Whole30 compliant.  Dairy free, gluten free, paleo, refined sugar free.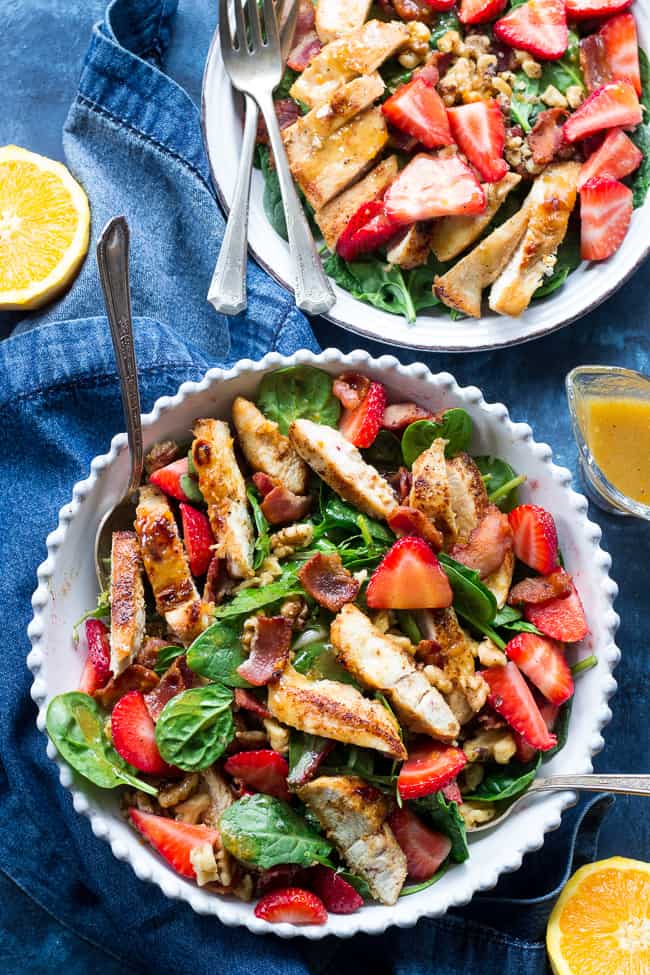 Sometimes I feel like if I didn't physically stop myself, I would eat/cook ground meat in some form every day for every meal.  Ground beef with bacon, eggs, and kale for breakfast, a taco bowl for lunch, and a burger with sweet potato fries for dinner.  Not a bad way to live, and live that way, I do, more often than not.
Okay but sometimes CHANGE needs to happen, especially in the Spring, when newness is popping up all over and cravings shift a little bit.  I mean, I'd be lying if I said there's ever a time I don't crave meatballs and burgers, but I also start craving citrus, berries, and actual salads with fresh greens!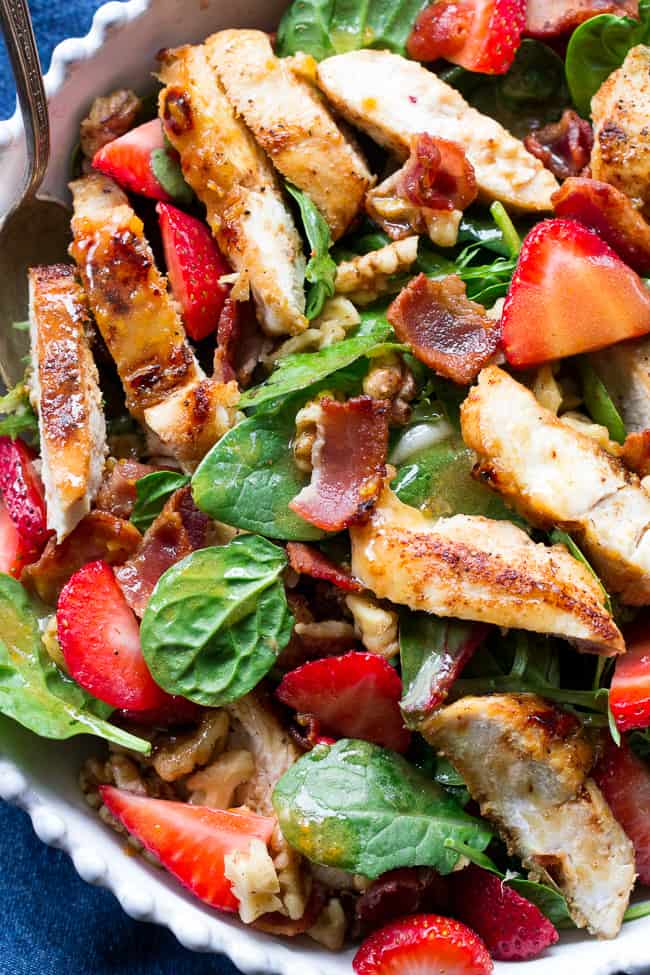 Anyway, that was one reason I had to make this salad – citrus and berry cravings, big time.  But, as you guys might already know, I always love combining the sweet and savory – whether it's bacon and apples or bacon and strawberries, or bacon and, um, really anything .  Basically I like pairing bacon with fruit veggies, and meat, so that's what happened here.  Whatever the motivation, it totally worked with this salad.  With every savory ingredient you get a sweet tangy flavor to complement it.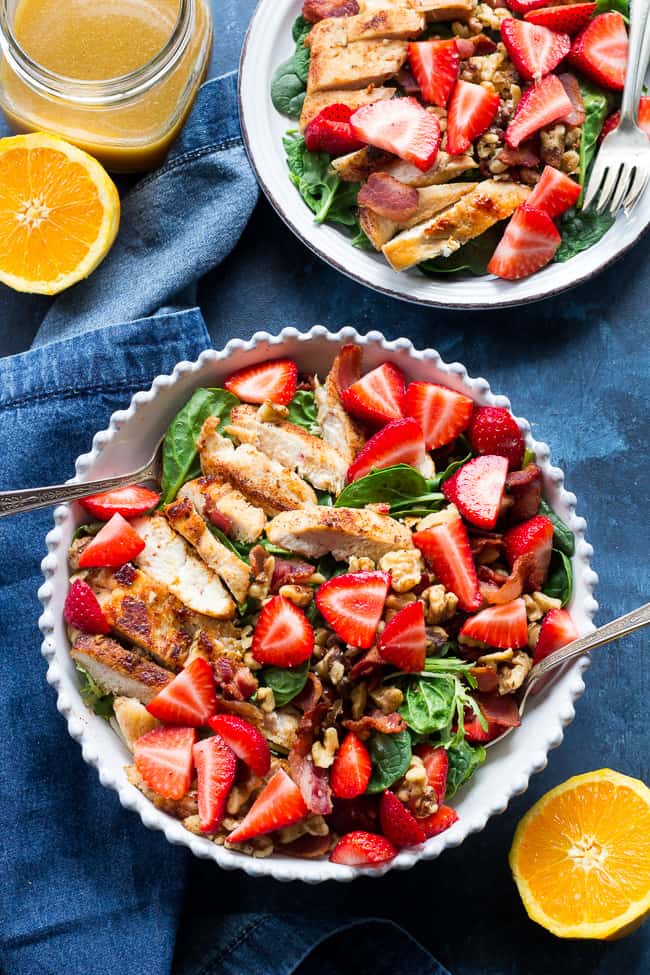 The other sweet tangy part of this salad, that of course I got really excited about, is the orange balsamic vinaigrette.  I made it two different ways in an attempt to test a Whole30 version sweetened with dates – and both worked out well!  The original was made with raw honey (pictured) which gives it a bit of a lighter, "citrusy" appearance, but, the flavor was good both ways.  It makes a great dressing not just for this salad, but pretty much any salad at all!  Which is a good thing, since I'm leaving you with leftovers 😉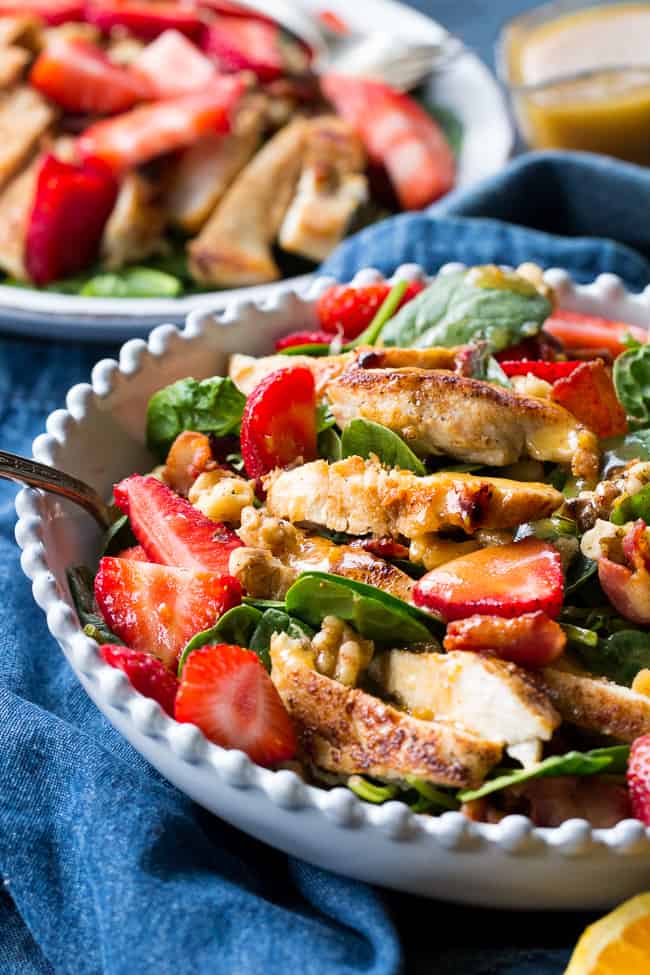 And the walnuts!  I almost forgot I not only put walnuts in my chicken bacon strawberry salad, but also lightly toasted them in the rendered bacon fat for an extra kick of flavor.  And because of that whole bacon/bacon obsession issue that's not really an issue at all.  It's an asset.  To this salad, and in general.  I hope you guys would happily agree!
Are you hungry?  Is someone in your house hungry?  Are you ready for bacon, strawberries, bacon-toasted walnuts and – oh right!  Perfectly cooked chicken too.  I'm ready to cook…let's go!
Paleo Chicken Bacon & Strawberry Salad with Orange Balsamic Vinaigrette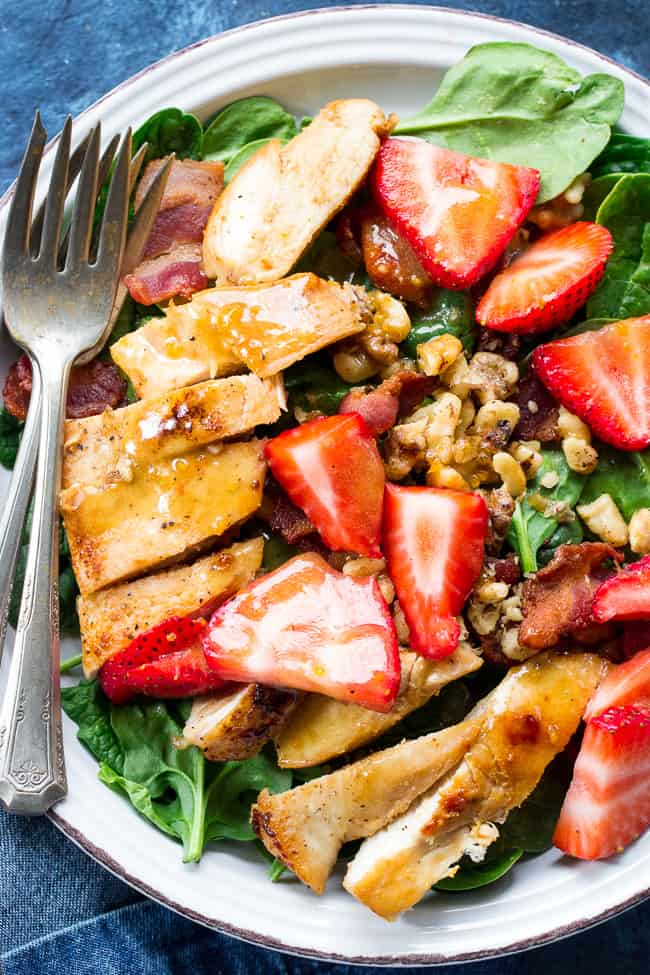 Paleo Chicken Bacon Strawberry Salad with Orange Balsamic
This chicken bacon and strawberry salad is full of sweet and savory flavor and crunch with fresh greens and toasted walnuts. High in protein, delicious and filling! Tossed with an orange balsamic vinaigrette with an easy option to make it Whole30 compliant. Dairy free, gluten free, paleo, refined sugar free.
Prep Time: 15 minutes
Cook Time: 15 minutes
Total Time: 30 minutes
Course: Lunch/Dinner
Cuisine: Paleo with Whole30 option
Servings: 4 -6 servings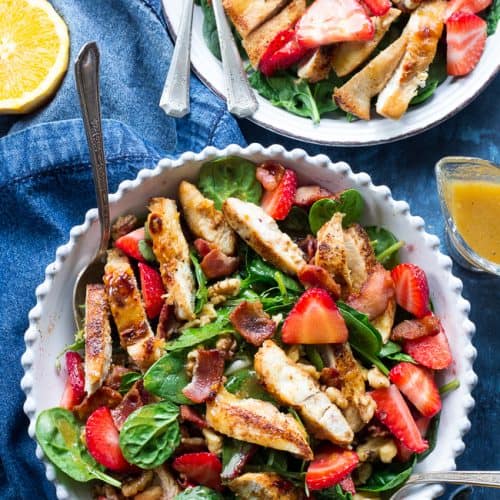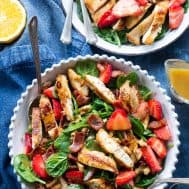 Ingredients
For the Dressing:
1.5 tbsp raw honey OR 1/4 cup dates (soaked in hot water to soften, and drained), plus 1 tbsp water*
1/4 cup fresh orange juice
2 tsp grated orange zest about 1 small orange
2 tbsp balsamic vinegar
2 cloves garlic
Scant 3/4 tsp fine grain sea salt
1/4 tsp black pepper
Scant 3/4 cup light flavored olive oil or avocado oil if preferred
For the Salad:
Salad:
1 lb boneless skinless chicken breast pounded to 1/2" thickness
generous pinch fine grain sea salt
dash of onion powder and black pepper for chicken
5 slices paleo bacon nitrate free, sugar free cut into one inch pieces
1 and 1/2 cups sliced strawberries
1 cup shelled raw walnuts
5 oz container baby spinach or your favorite salad greens
Instructions
Prepare the dressing first:
In a food processor or blender (you'll need a high speed blender if using dates) combine all dressing ingredients except for the olive oil and pulse/blend until smooth.

With blender or processor running on low speed, slowly pour in oil in a steady, narrow stream until used up and the mixture is smooth and combined

Transfer to a lidded jar and refrigerate until ready to use

In a large deep skillet over medium high heat, cook the bacon, stirring, until crisp, then remove with slotted spoon and drain on paper towels

Sprinkle the chicken breasts with a bit of salt, pepper and onion powder on both sides. Using 1-2 tbsp of the rendered bacon fat, sautée the chicken breasts over medium heat about 2-4 minutes on each side depending on the thickness of the breasts. Remove from pan to plate and set aside to rest. Once ready to serve, slice or chop into bite size pieces

In the skillet where the bacon was cooked, discard all but a thin layer of bacon fat and heat over medium heat. Add the walnuts and cook, stirring, about 2-3 minutes or until lightly toasted. Sprinkle with a bit of salt if desired.

To assemble the salad, in a large serving bowl layer the greens with the sliced chicken, bacon, toasted walnuts and sliced strawberries. Shake the dressing to combine well, then lightly drizzle or serve dressing on the side (you'll likely have some leftover which you can store covered in the fridge for up to one week)

Serve tossed with the dressing and enjoy!

Serves 4 as a meal
Recipe Notes
*This is to make the dressing Whole30 compliant, if desired
What I Used To Make My Chicken, Bacon and Strawberry Salad with Orange Balsamic:
Want more Paleo salad recipes?  Try one of these!
Roasted Butternut Apple Chicken Salad with Creamy Maple Dressing
Chicken Salad with Bacon and Scallions
Chicken Cobb Salad with Buffalo Ranch
Breakfast Taco Salad with Easy Plantain Chips
Tell Me!
What are you craving in your salads right now?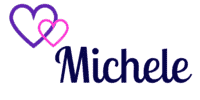 Note: This post contains Amazon affiliate links. This means that if you click on a link and make a purchase, I will receive a small commission at no cost to you. Thank you for supporting Paleo Running Momma!