I started teaching myself to cook after college.  From desserts, to 5 course dinners, and all in between, I've experimented, failed, succeeded, and figured out how to make it as easy as I possibly can, for my own sanity!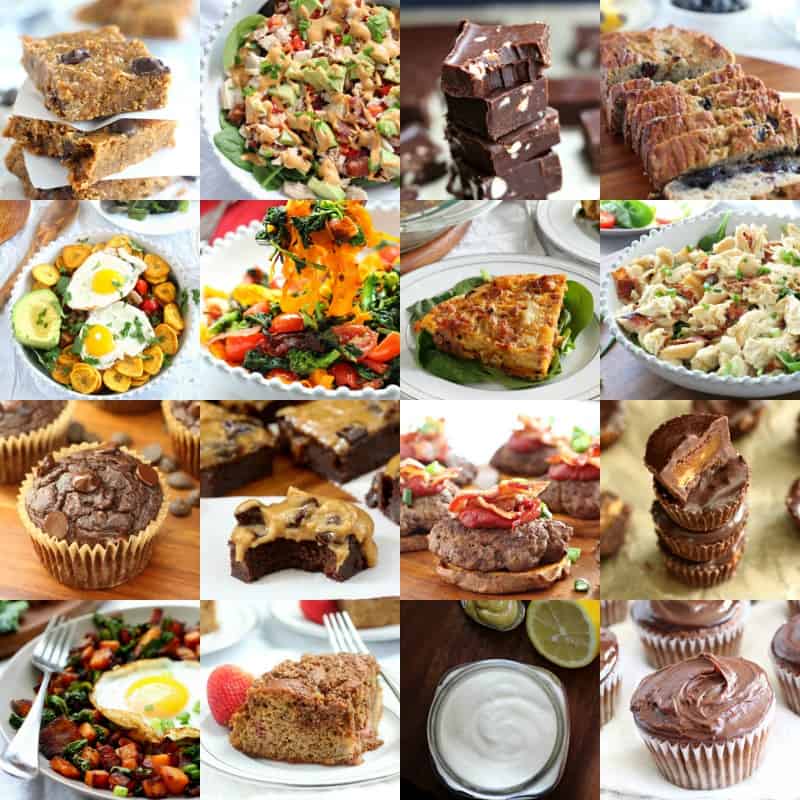 Paleo cooking and baking has only brought fun new challenges for me in the kitchen.  Well, not all of those challenges have been fun (enter picky children) but I've arrived at a place where I am cooking delicious food on a daily basis without feeling like a kitchen slave, at least most of the time.
My blog features original recipes and meals that have come to be family favorites and personal ones too.  I now focus on low FODMAP eating in addition to paleo because it's very much helped me feel my best!  I post 1-2 recipes per week, plus a "What I Ate Wednesday" post once per week, so you'll have plenty of opportunity to get sick of seeing what's cooking in my house 🙂
With lots of hungry people to feed in my house my cooking goals are to produce quick, delicious meal that can be adjusted to be paleo/non paleo.  *My kids are definitely not fully paleo at this point so it's really important, for my own sanity, that I find a way to easily modify the meals I cook to suit **most individual preferences.  If you have kids you know what I mean by **most.
I am also really open to meal ideas and recipes from anyone who wants to share with me!
*Since the beginning of my blog, I've transitioned my kids to the point where they are eating mainly paleo at home, with the exception of dairy and some gluten free cereal.  This change wasn't gradual, but something I decided to do after writing this post.