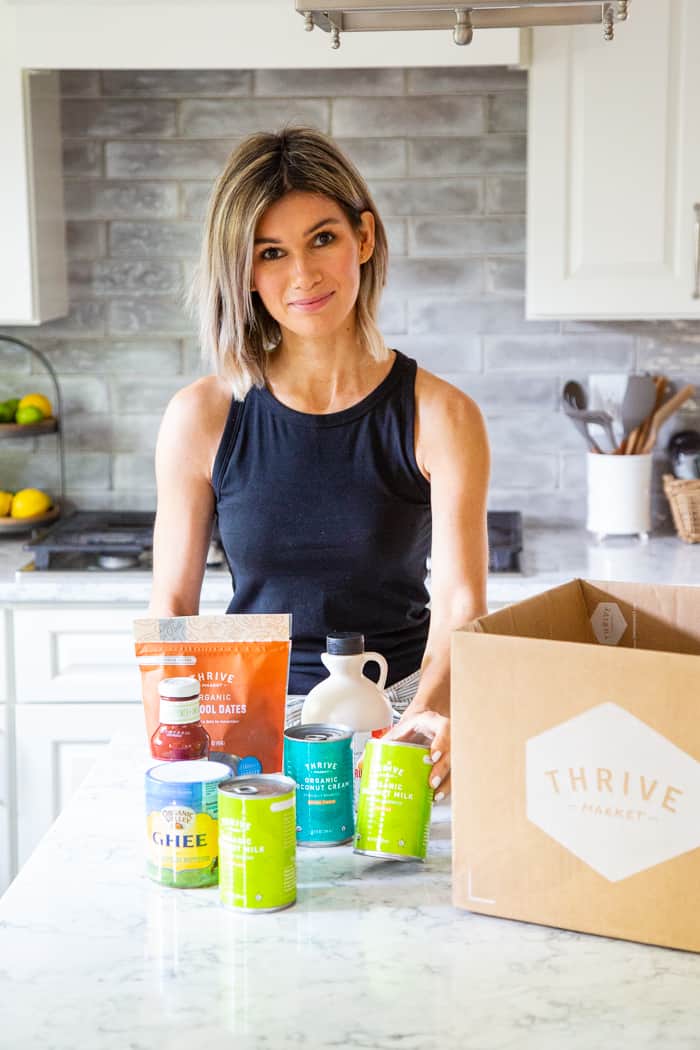 There are some ingredients that you'll no doubt see over and over again in my recipes.  The paleo diet staples that I use every single day, whether I'm cooking up something savory like my Paleo and Whole30 Chinese Chicken Salad or baking something sweet like my Samoa Cookie Bars or Espresso Chocolate Chip Cheesecake.
Today I'm sharing my most-used, staple ingredients for everything related to paleo cooking and baking.  I'll break the products up into categories for you to easily browse.  While this list isn't exhaustive, it's a great place to start when getting your paleo pantry stocked up and ready to go!
Note: This post contains affiliate links to Thrive Market – an online membership based market with TONS of choices for a paleo lifestyle.  Additionally, Thrive Market's one-for-one membership matching program means that your paid Thrive Market membership providers a free one for a low-income family, student, teacher, veteran, or first responder.  Learn more about Thrive Market's mission here.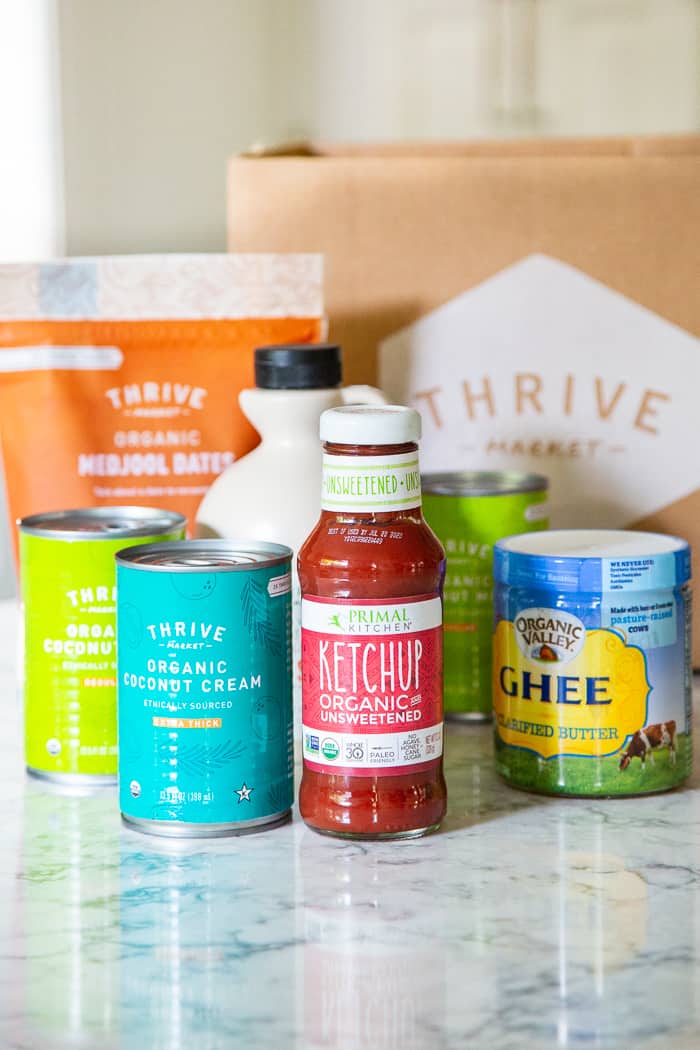 Healthy Fats for Cooking and Baking:
Milk and Cream: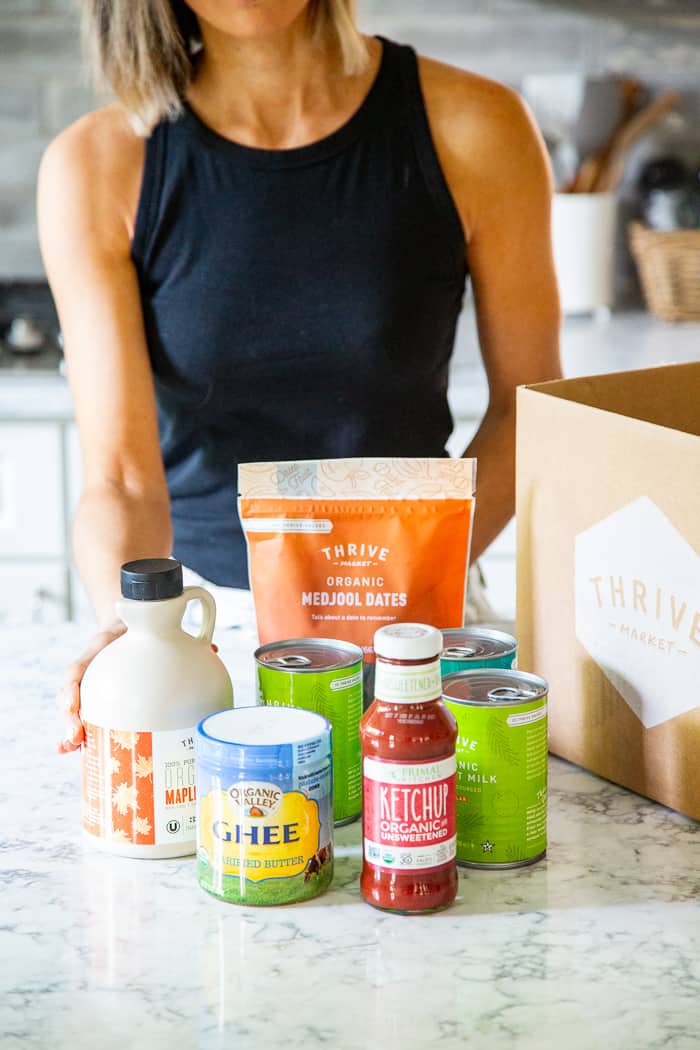 Paleo Friendly Sweeteners:
Sauces, Dressings, and Condiments:
Paleo Friendly (and Whole30) Ketchup
Avocado Oil Ranch Dressing (Paleo + Whole30) 
Egg-Free (Vegan) Avocado Oil Ranch Dressing
Avocado Oil Mayo (Paleo + Whole30)
Coconut Aminos (a paleo and Whole30 friendly soy-sauce alternative)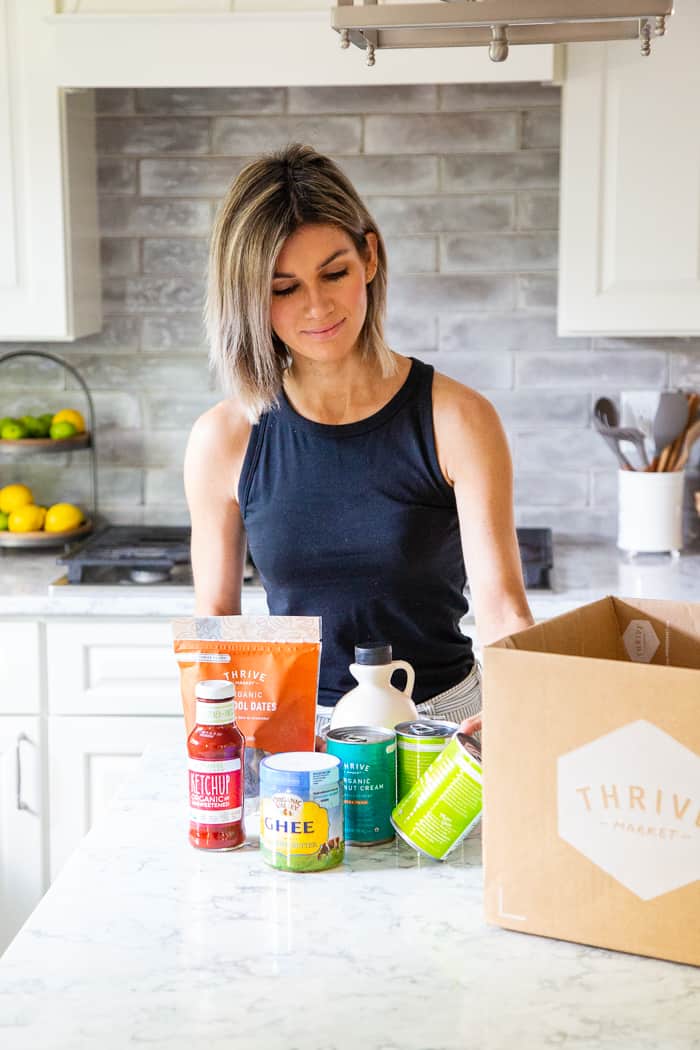 Paleo Friendly Flours for Baking and Cooking:
When you sign up for a Thrive Market Membership, you'll receive a 30-day free trial where you can place your first order and see for yourself what Thrive Market is all about.  If you decide to join, membership is just $5 per month!  A tiny price for a huge selection of paleo friendly products at discounted prices.