My limits were tested this week on all fronts except running, really.  Cross your fingers with me though on that one, the 18 miler hasn't happened yet.  It seemed like every day I had too much I wanted/needed to accomplish and time had other ideas for me.  Or I need to work on my time management skills and factor in extra blocks for things like this: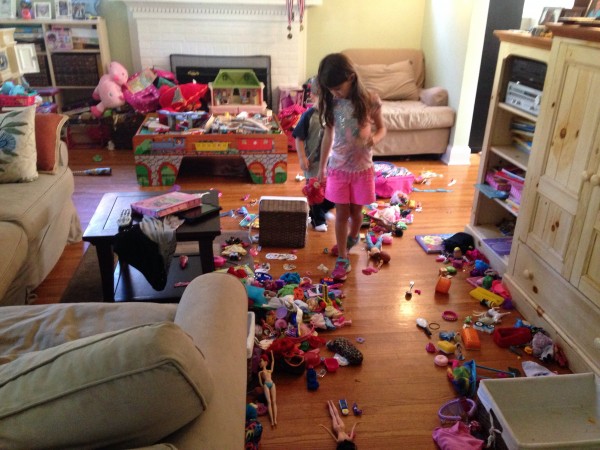 Why?  And you can't see it but the TV was actually blasting behind the closed doors.  And my son screamed like he was injured when I tried to clean up.  Amazing.
He has also decided that he doesn't like school, at least in the morning before going and at dropoff.  Two mornings this week I had to do the thing where you leave a kicking and screaming child at preschool and run out as fast as you can without looking back, only with the faith that "he'll calm down once you're gone."  Yes, it turned out he did, but there's been nothing in my parenting years thus far as gut wrenching and nauseating as that feeling you get when you hear your child screaming as you walk down the hall, trying to convince yourself that you're doing the right thing.  I hate it.  And it's another reason I'm exhausted.
He asked me to buy a sunflower while he was at school.  Didn't help the dropoff situation but I still wanted to keep my promise.  I've never bought a sunflower before today, when I bought 5.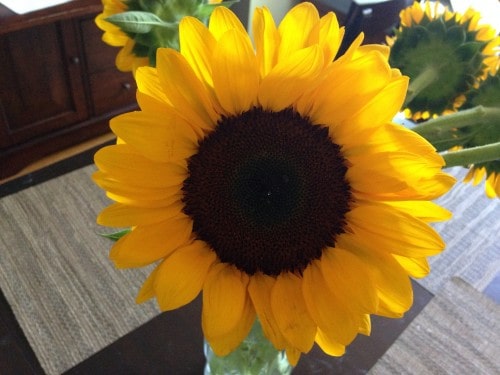 I always think it's weird that being a stay at home mom, you can literally feel busy, stressed, overwhelmed every minute of the day, yet when you ask yourself what you did/need to do it's all like "uh, make brownies?  laundry? blogging…food shopping, drive my kids to gymnastics…make dinner."  I don't get it.  It just feels like so much more than that.  And I'm not one to glorify "busy" at all – I was just actually on the verge of a system breakdown all week for no real reason.  It happens, and it's usually unpredictable.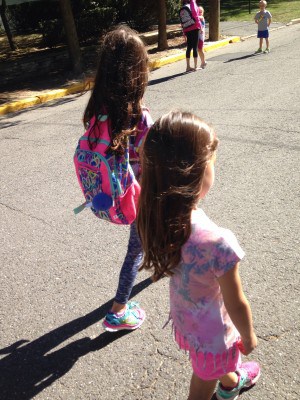 Done complaining about life decision number 1, now we can move on to number 2  – the whole marathon training thing.
I'm actually not going to complain – I think my marathon training is going well so far and probably keeping me from losing my mind some days.  Yes, adjusting to the dark and to longer runs is tough, but bearably tough.
BUT I still have some nerves going into my first 18 miler tomorrow (which I'll actually be well into when this post goes up) especially since I'm feeling exhausted today.  I really just want the run behind me and not to think about it too much.  I haven't done an 18 mile run since the beginning of April and it's been long enough that I don't remember exactly how LONG it's going to feel.  If I didn't feel like roadkill today I'm sure I'd be more excited than nervous.  Early bedtime tonight, for sure.
And post-run, I'm going to attempt some actual relaxation, even when I'm at soccer, or the grocery store, or on repeat preparing snacks, and after the living room explodes into millions of plastic toy particles.  I need it and I'm really going to try.
How do you keep yourself sane and/or find a way to relax when daily life gets wacky?