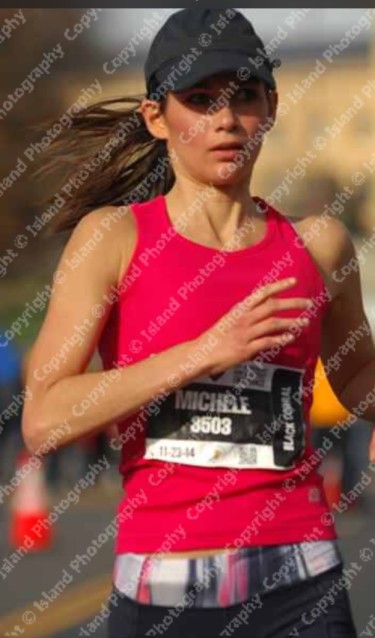 I'm a few days late (or weeks?) to the party here, but today feels like the right time to sum up the 2014 year in running for me.   It was a huge year for me running wise in so many ways, and yet none of that involved a PR.  I'm really grateful for that actually, because I've found the most profound growth usually occurs as a result of the struggles, the races that didn't come easy and the PW (personal worsts.)
The transition from the highs of 2013 to the lows of 2013 to my 2014 "comeback" changed me not only as a runner, but in every other part of my life.  As we know too well as runners, running-life and life-life mimic and parallel each other, so this is no big surprise.
I'll be linking up with Miss Zippy to reflect back on my year, and, add in a couple of questions of my own that are relevant to my year.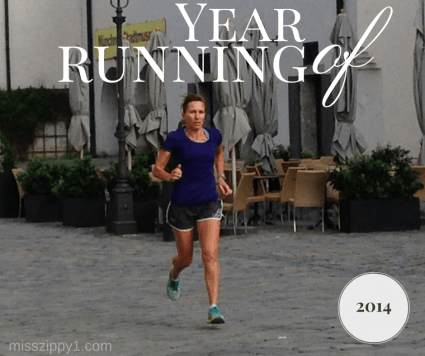 Best race experience?  Hands down, this is an easy one.  It was the Boston Marathon, and not just because it was the flipping Boston Marathon and you just have to pick it, it actually turned out to be a very different sort of experience for me.  Mainly due to the sun and heat, I was in a spot where I was both over-hydrated (bathroom stop!) and then dehydrated, which meant I was taking water from people in the crowd and even walked through a water stop at one point, which I never used to allow myself to do.  I had to give up my fantasy of pulling a magical PR out of my butt (that was not in the cards) and just enjoy the marathon for what it was.  I was so glad I did.  I got out of my own head and took a pretty painfully hot (for me) race with a slower than hoped finish time (3:46) and made beautiful memories from it.
Best Run?  I have to say I think all of my best runs happened last winter, when I was freshly back in the game after injury and pumped to be training for Boston.  Oddly enough, my favorite memory was of a super cold 18 mile run in February where I was sliding over ice (don't recommend!) and bundled to the max for the 0-ish F windchill.  I remember just feeling so happy to be running pain free and not worrying about anything at all in the world.  I was really present for that run, in a way I haven't been in a while.  I had not started my blog yet and so I wasn't trying to remember anything for a post or take pictures or whatever.  I was just running in the cold with ice and snow all around and it was an awesome and unforgettable feeling that I hope I have again in 2015.
Best New Piece of Gear?  I know I've complained about my Garmin
 a lot, but, it really helped me with my training for Philly in a way I don't think anything else could have.  Although I can't use it for every run without pulling my hair out, it's an awesome piece of technology, if only for the data collection afterwards!  It's not the BEST new gear of the year though.
My Garmin would probably come in second to my favorite shoes – ASICS Gel-Kayano 19
 – the only shoes I've purchased and worn exclusively 4 times in a row.  And yes, they were discovered in February of 2014!  I honestly am a little scared to move on to the 20's (I will at some point) because the 19's have just been so awesome.  They are the lightest very-supportive shoes I've worn, and for anyone who overpronates and has a tendency toward injury in the lower legs I highly recommend them.  While wearing these I was able to completely ditch my orthotics and run pain free throughout the entire year (except for the knee pain toward the end of training that coincided with me putting off getting a new pair!)  Anyway, can't sing their praises enough.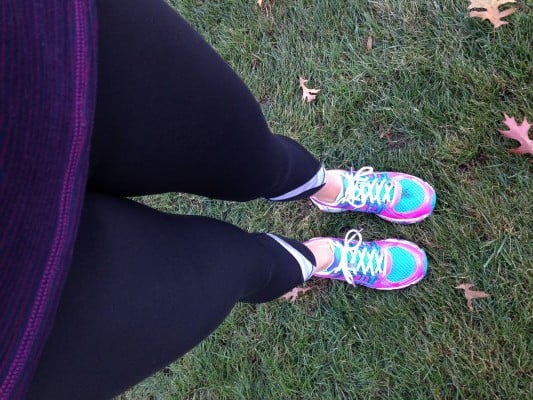 Best Piece of Running Advice?  I think a bunch of advice hit me like a ton of bricks this year and knocked out some of my stupidity and rigidity with running.  Some of that advice was 1) Rest days are good 2) Running is supposed to be fun 3) You are not an elite runner (this was advice I gave myself) 4) Stop running when you're sick (again, to myself) 4) Do core work (thank you majority of the internet) 5) Just doing one activity is not the best approach (live and learn!) All of this advice has a had a big impact on how I approach running and life.  I do still find comfort in a basic schedule, but, I am a lot less rigid about getting certain mileage in and about pace/time than I was a year ago.  That mindset led to injury and me not being healthy.  I much prefer the way I feel now.
Most Inspirational Runner  Two women who inspire me regularly are Nicole (The Girl Who Ran Everywhere) and Lisa (Running Out of Wine.)
Nicole has the most positive and pure love for running, besides the fact that she's super fast and her training just blows me away every time I read about it.  If you need inspiration, check out her blog and you'll be out the door for a 20 miler within 10 minutes.
Lisa is a running rockstar in my opinion as well, with incredible knowledge and inspiring words to share on a regular basis!  I learned loads about recovery and foam rolling that really changed and shaped my approach to marathon training this year.  It was so much fun following her training for Philly and then meeting up at the end of the race!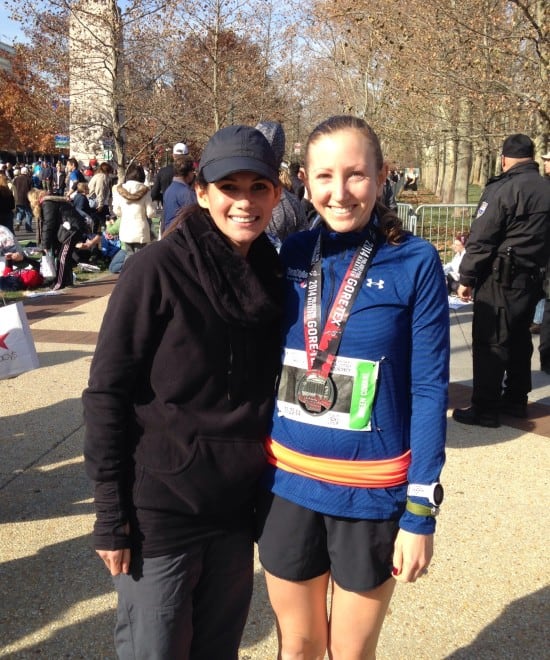 If You Could Sum Up Your Year In a Couple of Words… Love, success, failure, growth, rest.   I'm not good at just 2 words I guess!
And now two of my own
Biggest Challenge?  Letting go of time goals.  Also allowing myself to rest when that is what I need.
Most different run? Definitely my trail race!  This also could have been my biggest challenge.  I hope to do more of these as the years go on.
Did I go on and on?  Oh, sorry.  I have limited ability to be succinct when it comes to running, and so much has happened this year.  Writing this has gotten me pumped to see what's to come in 2015!  Some much needed motivation for the current state of my running!
What was your best and/or worst running moment of 2014?