Monday morning!  As I sit here writing this Sunday, I hope I'm feeling better now than I was then.   I had a great dinner Saturday night with Adam but made a bunch of risky choices and now my stomach is paying the price! I guess I was still feeling rebellious/annoyed like I was earlier last week, and once again the consequences don't lie. Actually the food was so good though that I might say it was completely worth it, we'll see.
Let's get into last weeks workouts and then a few weekend things more fun than a belly ache 🙂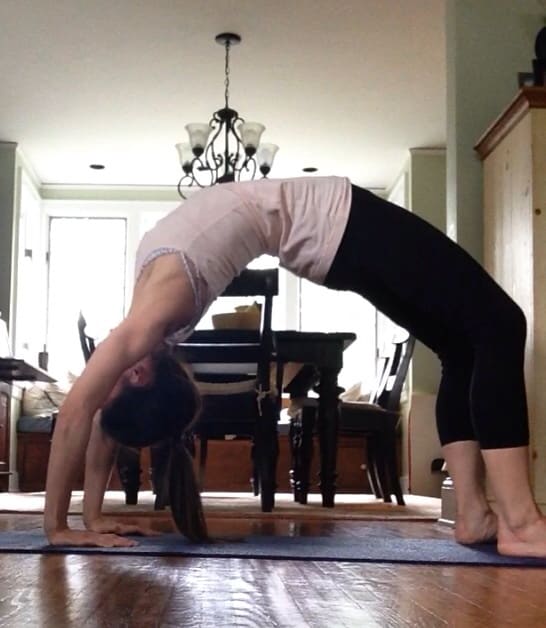 Monday – No running, early morning yoga – Total Body 1 Hour Vinyasa Flow with Lesley Fightmaster.  Love this one so much on a "just yoga" day.
Tuesday – 6 miles, hilly route.  Later on, 35 minute yoga stretch and flow, Lesley Fightmaster.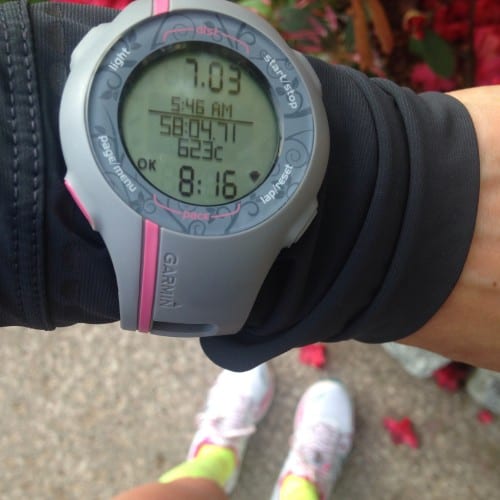 Wednesday – I wanted to try out a workout inspired by Meredith – a 3-2-1 negative split done twice.  I  completed 7 miles total with a cooldown for the last mile, splits were 8:30, 8:07, 7:32, 8:46, 8:04, 7:41, 9:03.  It kicked my butt to say the least, since I hadn't run fast since my 10k on Mother's Day.  A great way to incorporate faster running into the week without feeling committed to speed intervals or a tempo run.
Later on I did 30 minutes Yin Yoga to Relax and Stretch.  Stretching and relaxation was a big theme in my yoga this week!
Thursday – 6 miles SLOW, not easy.  I was not feeling it today at all.  I probably shouldn't have run, but by the time I realized I was not warming up and getting into it I'd already run 4 miles.   I think it was a combination of the previous day's workout, but, as evidence by Friday, we had some cold germs in the house that I'm sure I was fighting off.
Thursday was a really busy day and I didn't get a chance to stretch/do yoga until the kids went to bed.  It's rare that I do yoga at night, but when I do, it needs to be really gentle.  I did this Fun Relaxing Evening Flow with Lesley Fightmaster and it was perfect.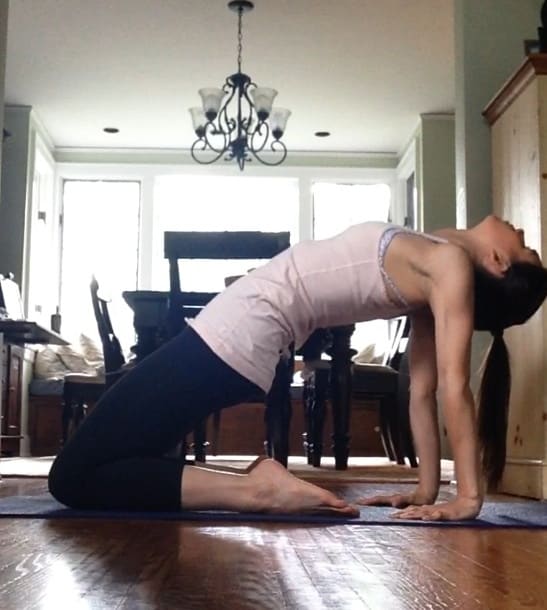 Friday – 5 miles easy pace, and I was feeling more energized today.  Diana came down with a cold and although I haven't had any obvious symptoms, I still had the sense that I was fighting off the germs, who knows.
I also did a quick 20 minute yoga video focused on upper back and hips.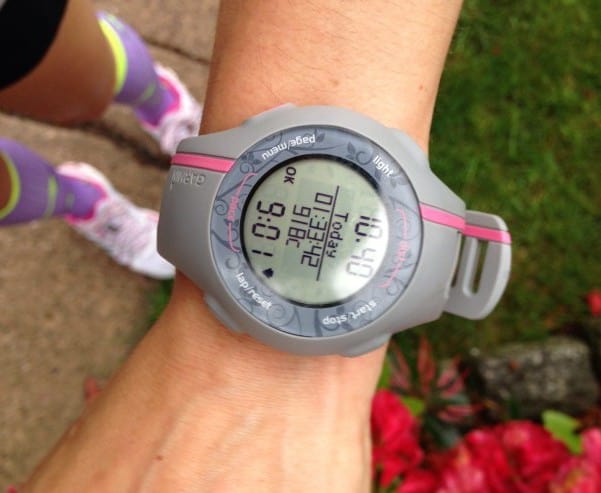 Saturday – 10.4 mile run with my friend Stephanie, followed by stretching with splits and backbends.
Sunday – No running, early morning yoga to detox, twist, and purify, again with Lesley Fightmaster!  I didn't realize until now that I did her videos every single day this week!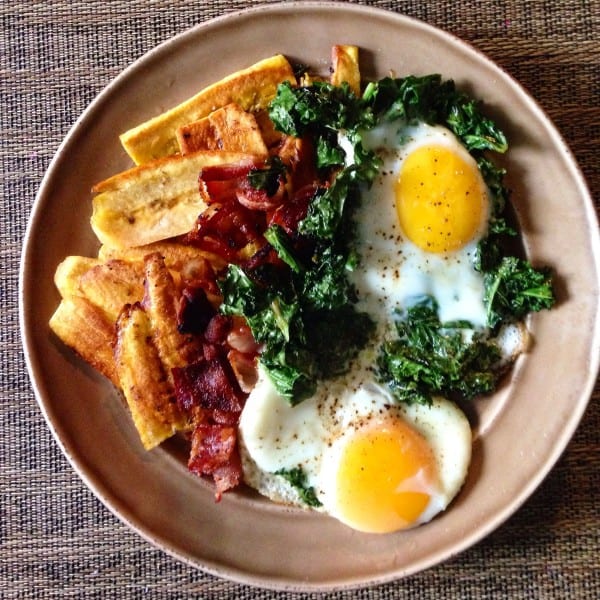 And now for some weekend things.  I swear my whole life doesn't revolve around food mostly revolves around food and that's why I'm showing you the above picture.  It was my post long run breakfast, but that's not why it's special.
It's special BECAUSE it quickly became my most "liked" Instagram picture of all time!  Strange right?  I mean, I eat the same stuff almost every day so why is this one so special?  It inspired me to start working a bit harder on my "photography" (still with my iPhone, can't stop won't stop) and even make a little trip to Target for a new white plate, bowl and place mat.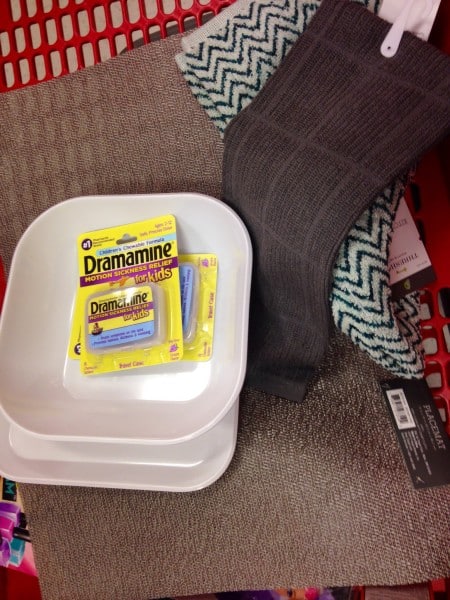 Yes I picked up some Dramamine for our upcoming trip (never too soon) and there's also a Barbie doll under there. Unpictured are 2 bottles of Kombucha too, Target rocks 🙂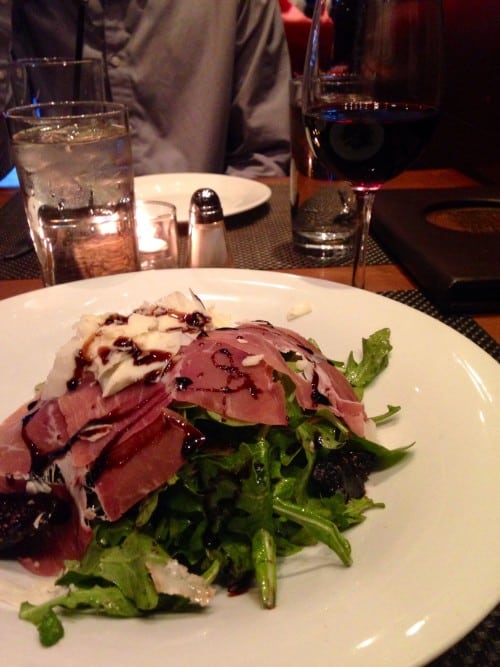 My dinner out with Adam really was awesome.  The above was just the first course, and I don't think it was the thing that made me sick.  But who knows.  It was a fig and prosciutto salad with pecorino and balsamic.  Followed by marinated flat iron steak over a super creamy butternut and mushroom risotto.  Including my glass of cabernet, the whole thing was perfect.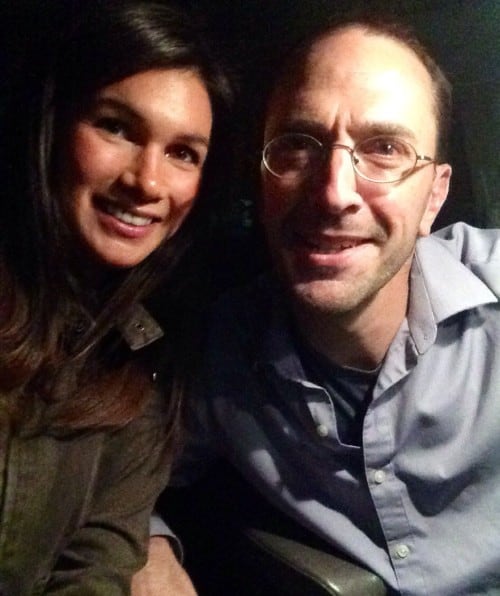 Dinner lighting is just not the most photogenic (or maybe we're tired) but here we are 🙂
And a few typical weekend morning breakfast-time pictures.  Diana has been wanting to write her own blog post for a while now and had a burst of inspiration this morning while eating her bacon.  Her post will be titled "how to keep your bacon safe" and, as long as she finishes it, it'll be up later this week 🙂
We're having a gorgeous Sunday and now I'm off to get myself together to enjoy the rest of it!  I already hear fighting and crying in the backyard though, wish me luck 😉
What was your last restaurant meal?
Best workout last week?
Favorite Target purchases?