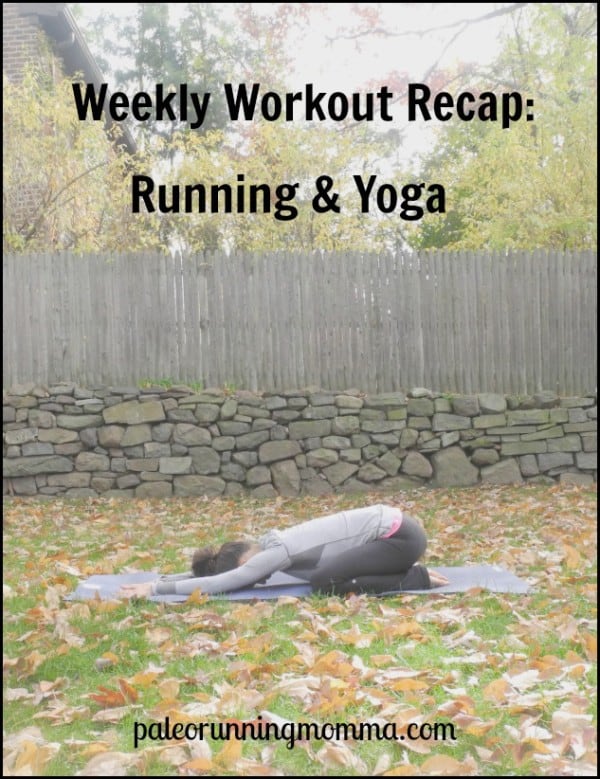 There is a reason I picked the above photo today – I think I am in desperate need of some child pose action (non-action) – since I just had a meltdown over my waffle iron.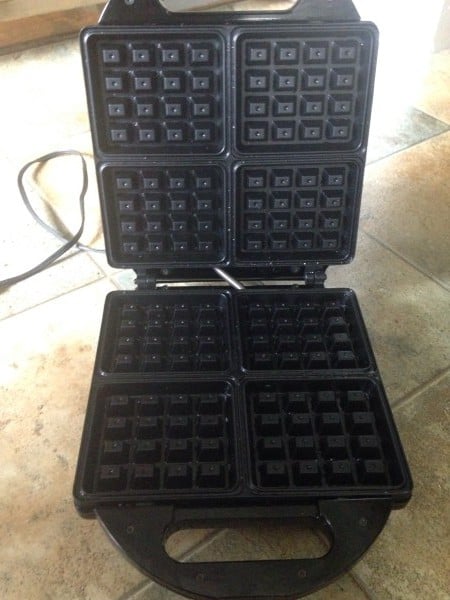 To be fair, doesn't the waffle iron just look like it's trying to kill me?!  I think so.  It's also not the first time I've questioned the meaning of life while using my waffle iron.  These things can be darned tricky and unforgiving, if, let's say, you forget to grease them or preheat them.  Oops!  My selection of cast iron and non-stick pans are far more forgiving in scattered, rushed moments.
Which is every moment.  BUT you will still be seeing some delicious waffles on the blog popping up soon, since despite the fight I (and the waffles) won with minimal battle scars.  A whole lot of cleanup, yes, but really that's nothing new.
Anyway, I digress!   We're talking about my weekly running and yoga recap today, and to be honest, I was feeling less than motivated to run this week.  Last week, I think I was feeling fresh due to maybe a pinch of that lovely marathon high still hanging around.  This week was more about going through the motions.  Still, I can't say I wish I ran even less, because most mornings getting out to run (or going living room yoga) was the only thing tearing me away from the computer.
Let's see what I did!  Weekly Workout Recap 11/16-11/22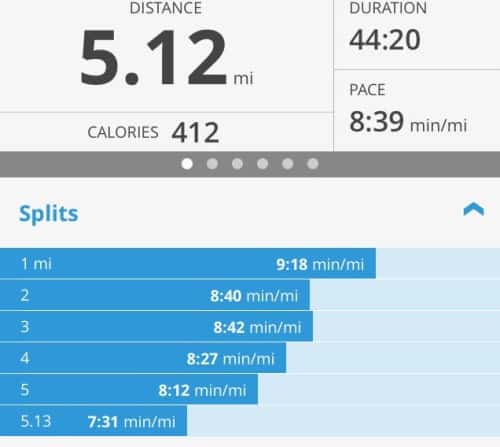 Monday:  I did nearly the same run Monday and Tuesday: 5 miles at a comfortable pace and on the same route, which is my "favorite" route lately.
For yoga, I did 30 minute morning yoga flow with Tim Senesi.  Every video of his will force you to watch your form, and work your core.  His channel "Yoga With Tim" is very helpful for anyone practicing at home, since it's the most "hands on" teaching that I've found yet.
Tuesday:  Same 5 mile run as Monday with 8:42 avg. pace.   I almost didn't fit in yoga, but, wound up doing this 22 minute well rounded yoga flow and it was a lot of bang for your (time) buck!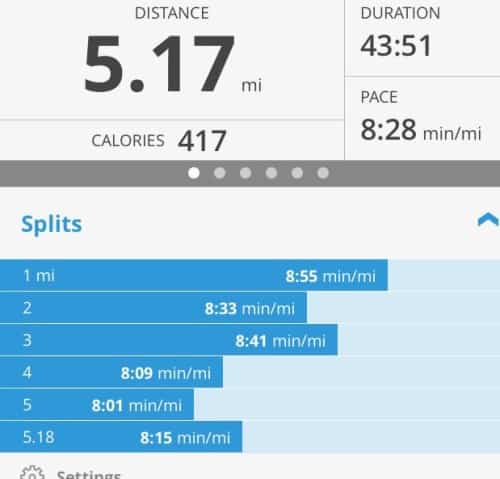 Wednesday:  This was my fastest run of the week but it wasn't planned that way – I might have had a bit more energy to burn, but, it was also a flatter route, so who knows!  Some days are faster for reasons I can't explain, just as some are slower (and were slower later in the week.)
No yoga, I can't remember why!
Thursday: No running, so early morning yoga.  I did Total Body Yoga Workout 3 with Tim Senesi.  I think I chose this because my iPad still had Tim's channel up, but I realized that I was missing my beloved Fightmaster Yoga.
Friday:  I sort of wanted to run, but wasn't terribly motivated, so compromised with an easy 4 miles, avg. pace 8:56.
I also kept meaning to fit yoga in, but, it never happened.  Some days of the week (I've noticed Fridays) it's just harder to fit in running plus yoga with everything I need to do, combined with the kids' activities, plus my level of energy.  I almost never choose to do yoga after they're in bed, even though the time slot is there.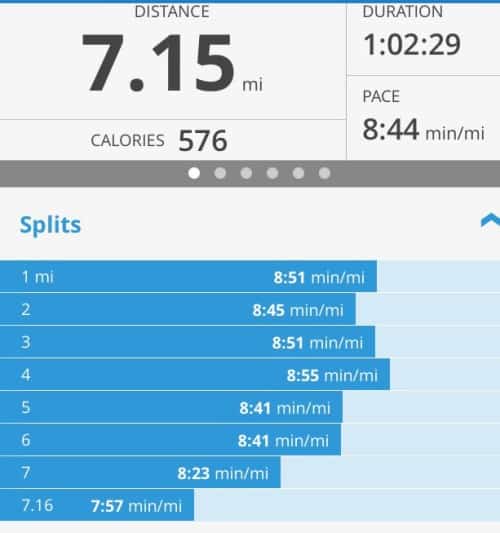 Saturday: I originally wanted to run 8 miles today, but, 7 just seemed like a better idea once the morning came.  I also thought this run would be faster, but, it was quite windy and I didn't feel a need to fight the wind.  Basically, I think I'm just not feeling motivated to push myself out of whatever my comfort zone is on a given morning. After a long training cycle and another one ahead, I can't blame myself.
I did find time for yoga, which is a nice benefit of a Saturday without a ton of plans!  I did 40 minutes Yoga Total Body Workout 4 (Strength & Hip focus) with Lesley Fightmaster.  This was perfect for the level I'm at right now with my strength and everything else.  Let's just say there is work to be done with upper body and core strength for me.
Sunday:  Rest Day!  Or rather waffle iron meltdown day, which FELT like a workout. Sigh.  
Summary: 5 days running, 26 miles, 4 days yoga 20-40 minutes.  Really liking not "having" to run to train for anything right now.
As for the rest of the weekend, it was rather uneventful.  Sort of the calm before the holiday storm, right?  There was a lot of blog catchup, shopping (grocery & random), recipe making and picture taking.  I even pulled the trigger and bought a new camera, finally!  I'm a little (um, a lot) overwhelmed by photography and food photography, but baby steps will have to be the only way to get to where I want to be.
Now I'm off to finally figure out exactly what I'll be making for Thanksgiving on Thursday.  It's going to be small this year with just my parents and us, so that does make things easier.  Plus, we're going to my parents' house, so I have nothing to stress about!
When was the last cooking-related meltdown you had and what happened?
How's your motivation to workout/run lately?