I'll warn you now – this post is mostly pictures, and, mostly pictures of my kids since my entire weekend was spent at performances.  I ate some food, so you'll see that too, because posting food pictures is like a nervous tic at this point and I don't see a reason to stop.
There is at least one picture of food that isn't Paleo, and there is at least one picture of wine.  Because showing you every glass of wine I drink is also something that just sort of happens.  Too easy!
It makes me feel like my blog is fun even when I have no sense of humor and write about things like being tired again and not sleeping (blah) or eating plantains 8 times in one day.  But really, I drank one glass of wine so I'm basically Taylor Swift.  Is she fun?  I don't even know anymore because I'm just old and clueless.
But anyway, let's start with workouts!  Oddly it looks like I did a little something each day this week – something I might not have realized if I didn't write it down.  It didn't feel like I was all that active fitness wise since everything else was so busy.
Workout Recap 5/16-5/22
Monday – 4 miles easy
Tuesday – 30 minute total body yoga workout (Lesley Fightmaster)
Wednesday – 4 miles easy
Thursday – 4 miles with fast(er) finish
Friday – 30 minute yoga flow with lots of side planks (the name does not lie)
Saturday – 34 minute vinyasa flow for core (this one has lots of side planks too!  And a few long holds that HURT)
Sunday – 4 miles easy
I met both of my loose goals – running 4 miles 4 days per week and doing 30 minutes of yoga 3 days.  Ideally I'd run and do yoga on the same day at least once, but, overall I'm just happy I got this in.  My runs have felt good and "easy" pace is feeling a little faster lately, now that marathon training is out of sight and out of mind.
And now for my weekend, in pictures…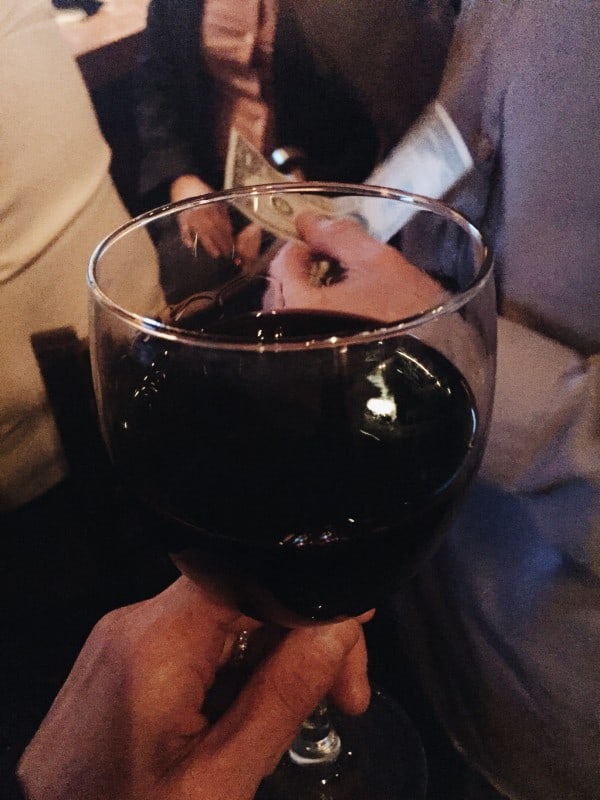 There's the wine I went on about just a minute ago.  This was Friday night, and truthfully, I was so exhausted that I'm amazed I made it out.  The sleep problems I mentioned on Thursday somehow got even worse Thursday night and I woke up Friday not just feeling run down, but with an infected left eye that looked a lot worse than it felt.  I've had problems on and off with my left eye and I'm not sure if it's related to congestion or what.  Since Friday it's cleared up already, so who knows.  I'll spare you the red-eye selfies!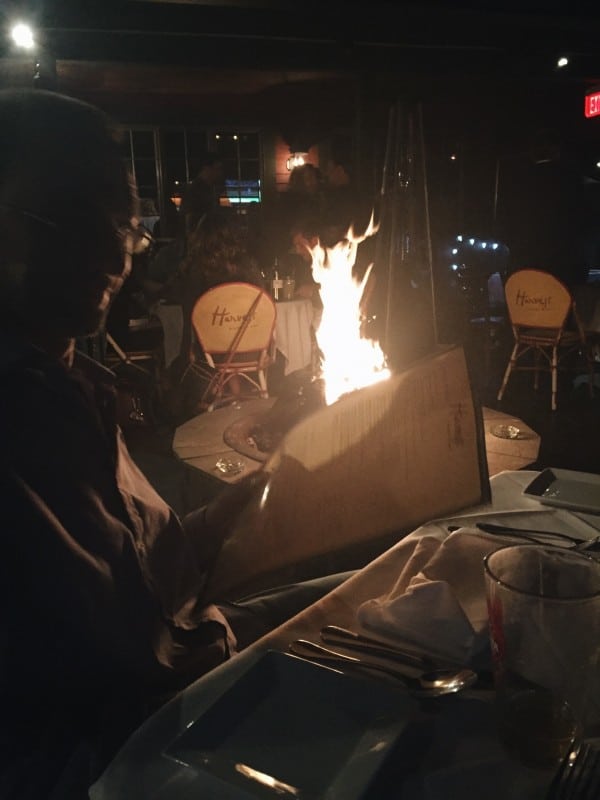 Adam's menu is actually not on fire but we did get to sit near the fire outdoors Friday night with friends, which made it almost feel like warm weather is on its way.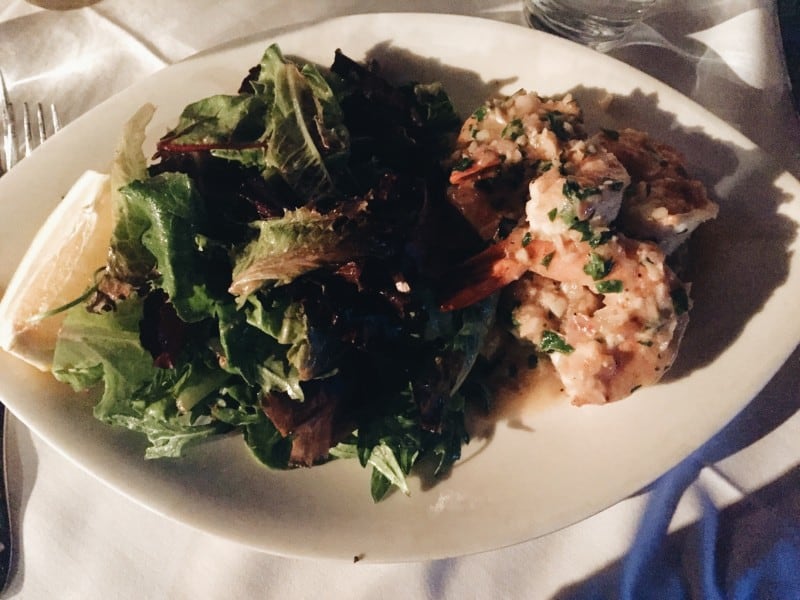 If only this picture looked as good as it tasted!  It was very garlicky sautéed shrimp over guacamole.  I forget the vinaigrette that was on the greens but it was incredible.  If I could remember, I'd attempt to recreate it.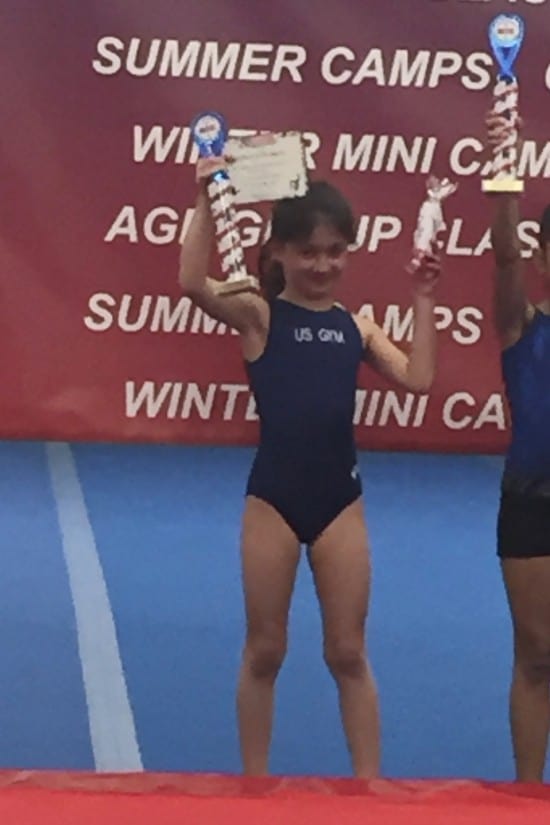 Saturday was packed with activity.  Drew had t-ball, we had to get new glasses for Diana because her old ones broke, and we had Emily's gymnastics show.  The show was awesome and she was thrilled to get not only a trophy but candy, too.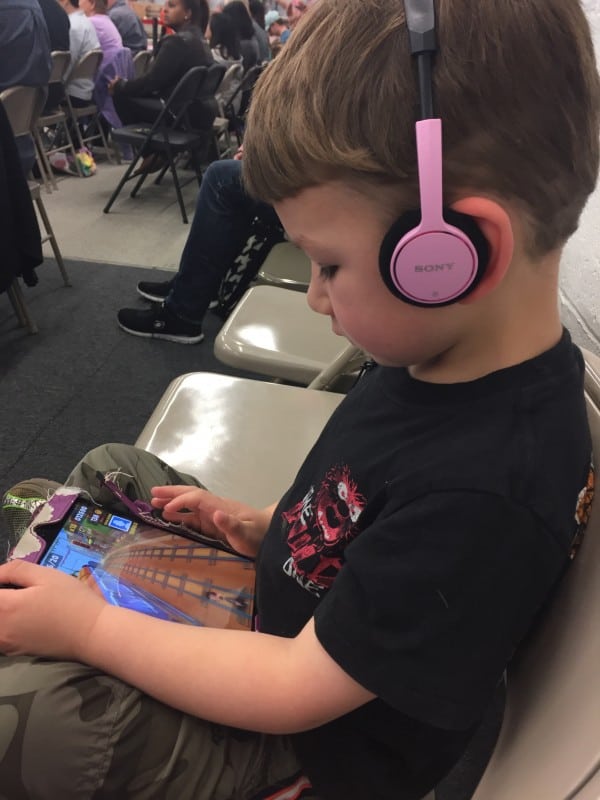 Good thing Drew brought his entertainment with him because it was a long show 😉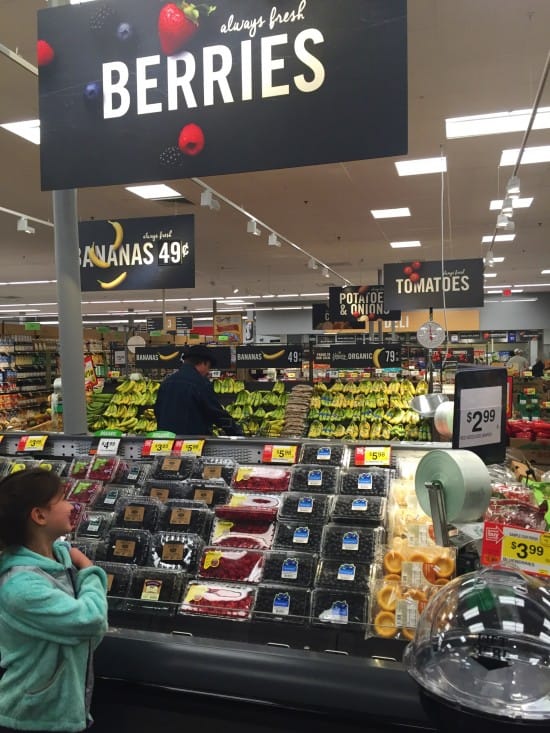 After the show, Adam took Drew to a birthday party and the girls and I checked out our newly renovated local Stop & Shop for grocery shopping.  It's a 100% improvement over the old store plus tons more gluten free and Paleo staples.  I might ALMOST be able to get everything I need at this store.  We'll see!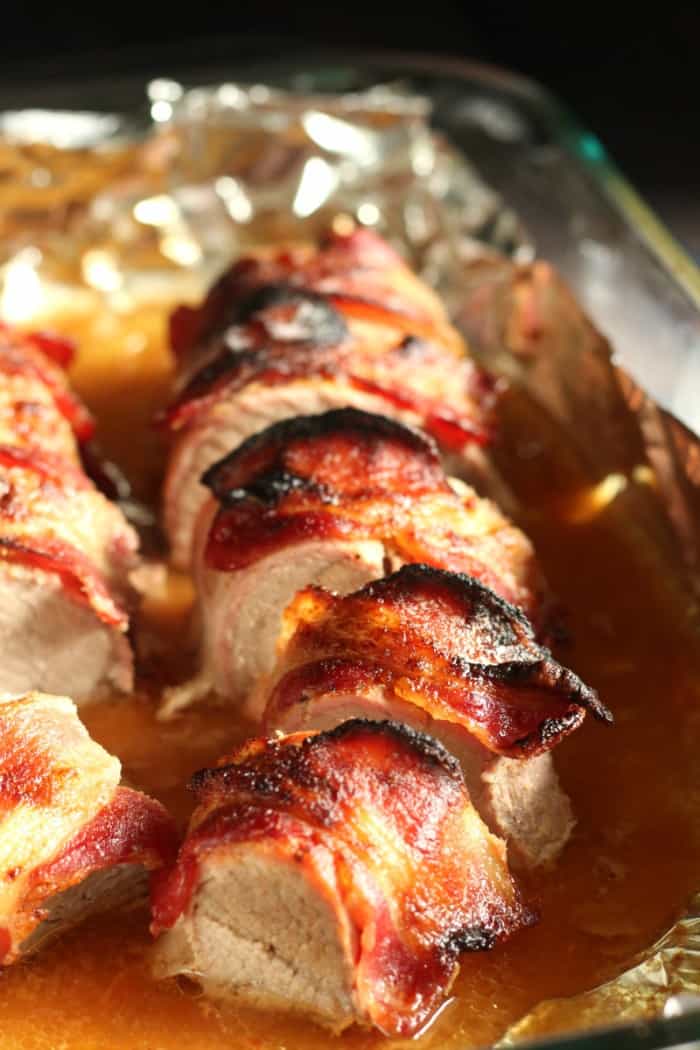 For Saturday's dinner, for the second time, I made bacon wrapped pork loin with a maple mustard coconut aminos sauce that was so insanely delicious that I snapped a few pictures this time, thanks to longer days with more light!  I hope to share the recipe soon, it's a good one!  Trust me – I ate leftovers for breakfast and lunch (packed for the recital!) on Sunday.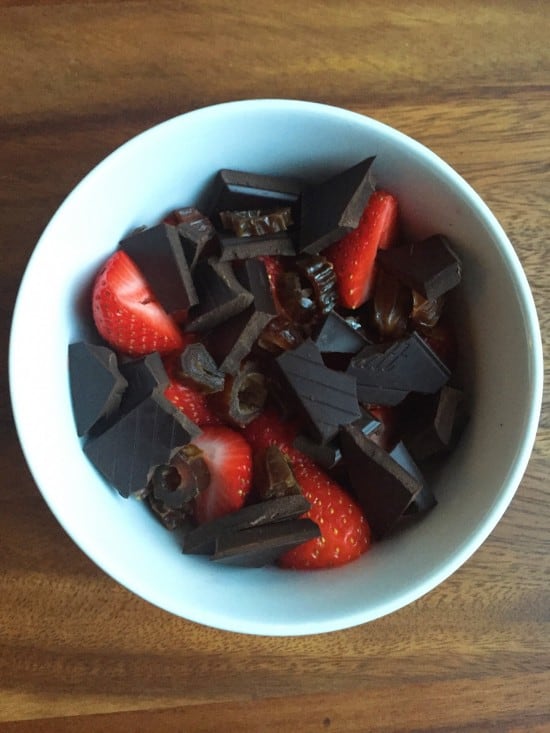 Somewhat randomly, my new obsession is combining dates, strawberries and Lindt 90% dark chocolate. The dates and chocolate together are absolutely incredible – highly recommend!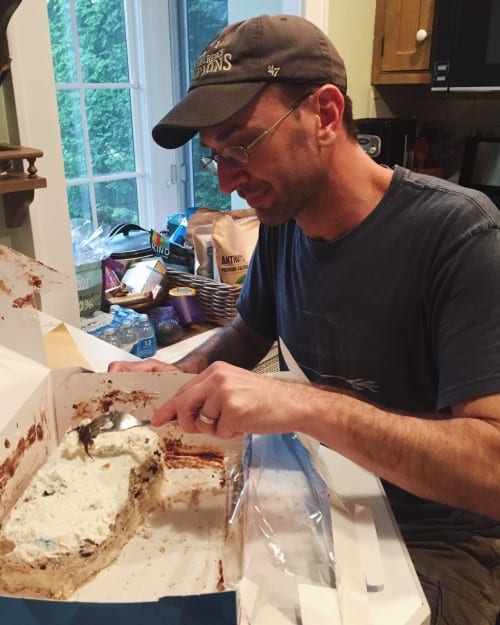 Adam on the other hand, is still working on Drew's Oreo ice cream birthday cake from last week!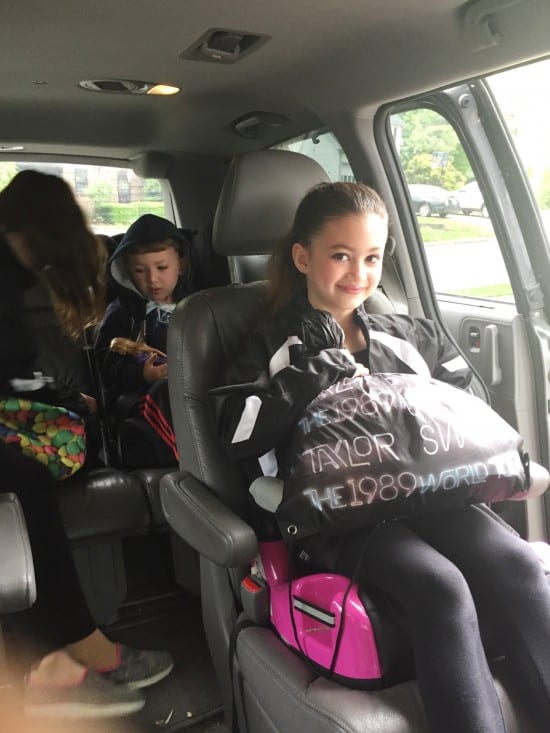 Sunday was nothing but dance recitals all day – 10am, 12pm, and 2pm.  The girls danced in all 3 shows and Drew did his hip hop performance in the 2pm show.  It was his first time on stage and he LOVED it and seriously blew us all away!  You never know how kids will respond in front of an audience, but he's clearly into it.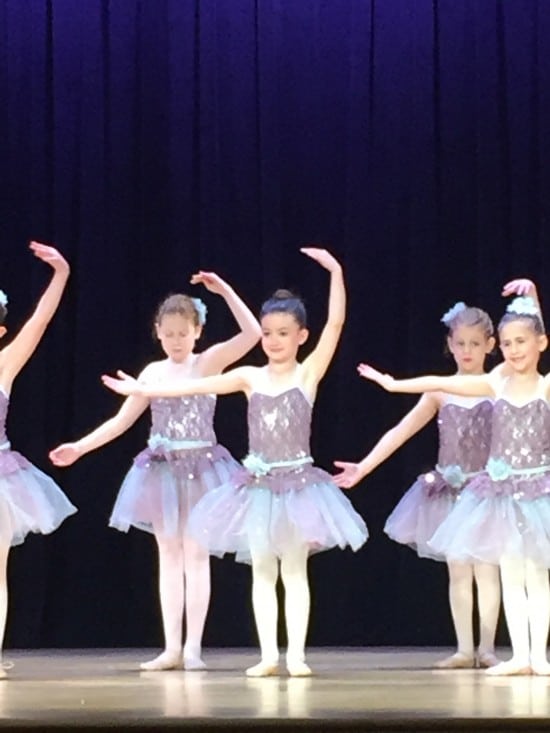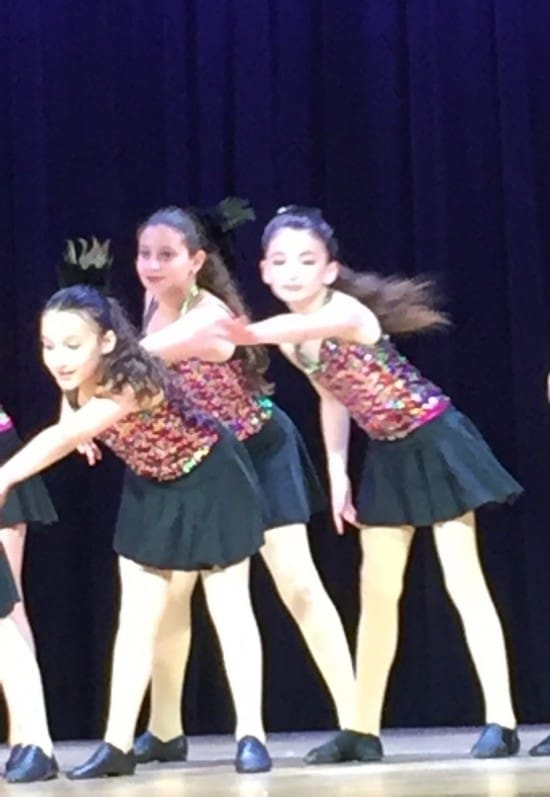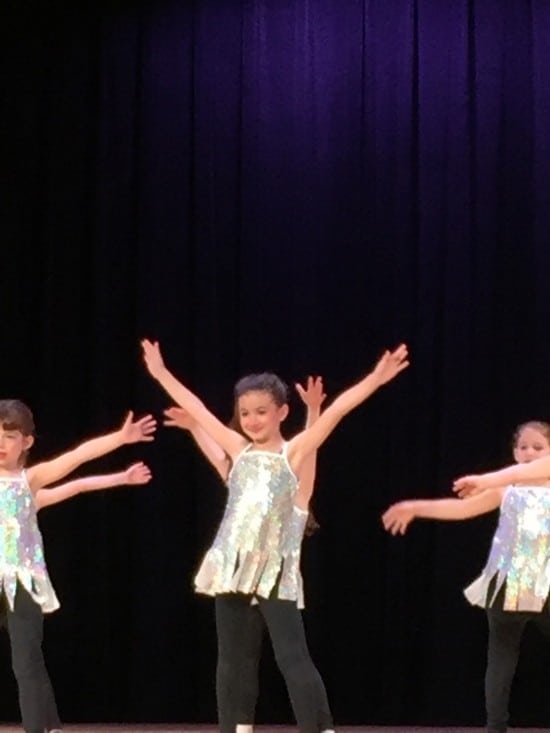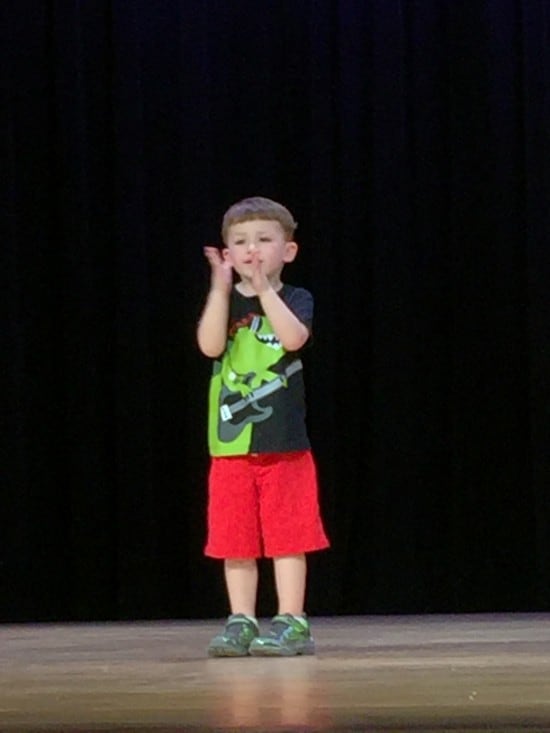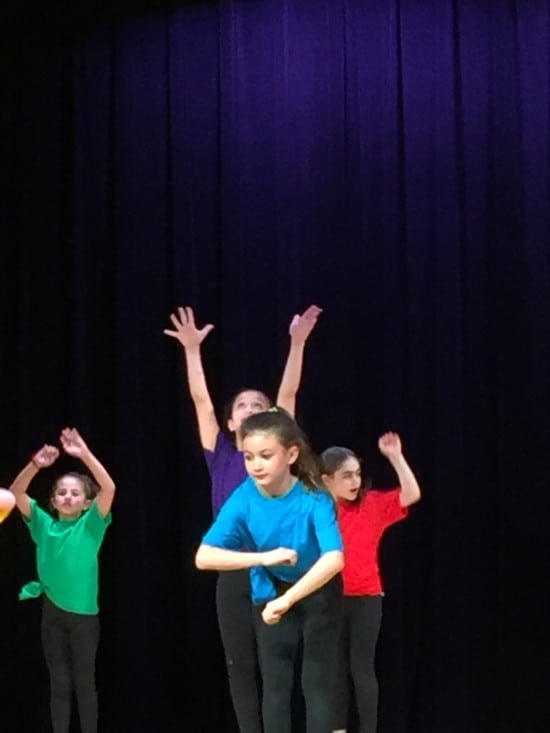 Diana had 8 performances over the course of the day and Emily had 7, and they seriously nailed every single one!  It was just a great day overall for everyone and the perfect ending to a busy weekend.
Best parts of the weekend?  Was it busy or low key?
Do you double up on workouts on the same day (like running + yoga) or do a little something every day?