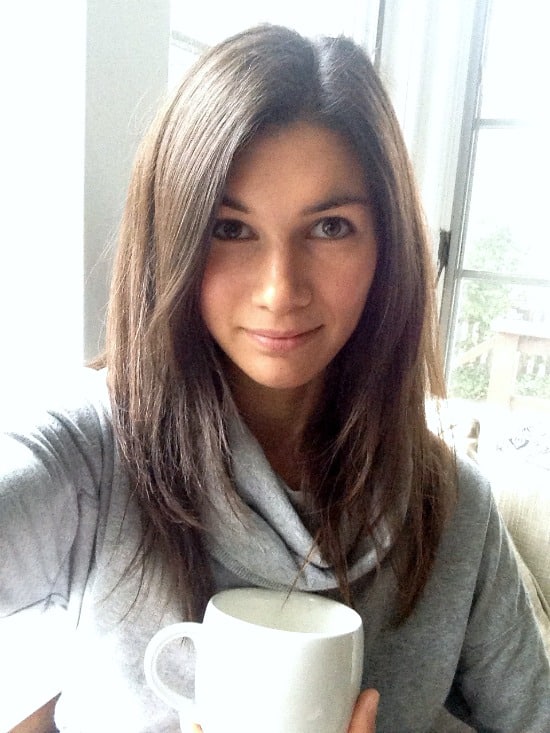 Hi all!  I thought it was high time I took a window-seat selfie, don't you?  The last time I took a selfie at all I believe was right after the NYC Marathon, and with how I feel right now that might as well have been 3 years ago.  It's been a long month, or maybe just a really long, painful week.
There was a time long ago, when my blog posts included many many more pointless selfies.  For what reason, I'm not sure.  I guess I thought that's what bloggers have to do?  I guess maybe it's true, and that's why I'm posting this one for you today.  That, and also to prove to myself that I still look basically the same as I did before this raging infection began.
The cup of tea is a part of me now, there were vows exchanged, so it had to be included.  I must have mentioned I've been drinking large quantities of tea this past week, ya think?  I have a feeling after all this is over, I'll be off tea for life.  Don't tell my tea though, he thinks this is forever.

Today is Thursday so I'm Thinking Out Loud – thanks to Amanda – our gracious hostess of the awesome linkup where we all let our guards down and say what's really on our minds.  And show you what's in our iPhones sometimes too.  Is there a difference?  Depends on the day, I suppose.
Thought 1 – Yes I'm being dramatic, but seriously, will I ever run again?!
I know I should erase this thought from my mind, but, it keeps creeping back in, and it's ridiculous.  As I'm writing this, it's Wednesday and I'm on day 3 of antibiotics for basically every infection you can have from the waist up.  Lower respiratory, upper respiratory, even my eyes were filled with gunk for a while.
Thankfully, things are moving along, but, at this point I haven't run since last Wednesday and I don't think I'll be ready to until at least Saturday, possibly next week.  I have races coming up in January, and I wanted to start training for Boston over the next month.  That will definitely have to wait until after the New Year now, since I feel at this point like I'm going to have to get back to it slowly, and running 10+ miles will just have to wait.  I still feel pretty weak and I know that diving into training before I'm healed will just create more problems, like a greater risk of injury, another illness, or just overall burnout.
Thought 2 – Did I mention I can't even do yoga yet?  I was hoping I could at least get back into yoga by Wed/Thurs of this week, but my body is just not feeling normal at all yet and I don't want to push it.  Let's just say that the thought of going upside down, even for a downward dog, makes me want to curl up in the fetal position and stay there for hours.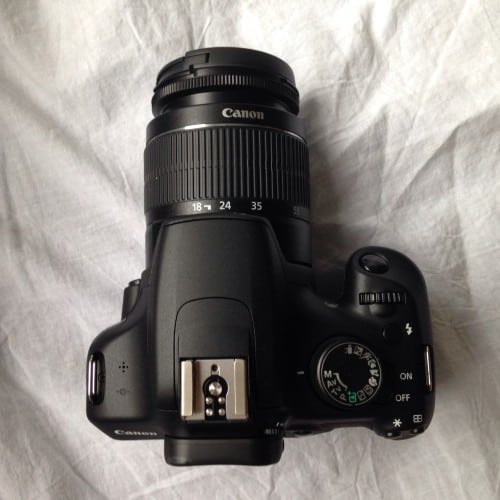 Thought 3 – Some good news is that I'm not too sick to use my new camera, and I've had some fun experimenting!  I still have a ton to learn, but I am already noticing some major differences and I'm extremely happy with my purchase.  Hopefully you'll see the recipe photos improving even more now that I have my Canon Rebel to help!
Thought 4 – Going back to before I got sick, I do realize I was wearing myself to thin, with daily goals that just weren't all that realistic (run, blog post, test recipe, remake and photograph old recipe, KIDS + all their activities, cook dinner, clean, laundry, etc.) I'm feeling exhausted just thinking about what my life is like without all the extra "goals" I set for myself on a daily basis.
I'm not sure if I'll ever "fix" this about myself, because I've always been the type to want to do/create/do more/not sleep, but, this past week has made me realize that I probably don't have the whole "self-care" thing nailed down yet, and it just might be way more important that I'm realizing.
And on the topic of self care, although over the years I know I've made progress in this area (since my mid 20's), I think I recently regressed over the past few months while marathon training and working non-stop on my blog.  Finding a way to work and run smarter, not harder, is now high up on my priority list!   It's one area for me that will always be a work in progress.
What's one area for you that's always a work in progress?
When was the last time you took a "forced break" from all exercise, and how did it feel coming back?