Monday was quite the lazy day.  We had a pretty productive and busy weekend and by the time Monday came around I was exhausted. Between the cold weather, a persistent bug that all the kids have, the pipes situation, and getting taxes done with I was ready for a day when I did nothing but the basics – run, blog, eat, sit on the couch, and keep the children alive.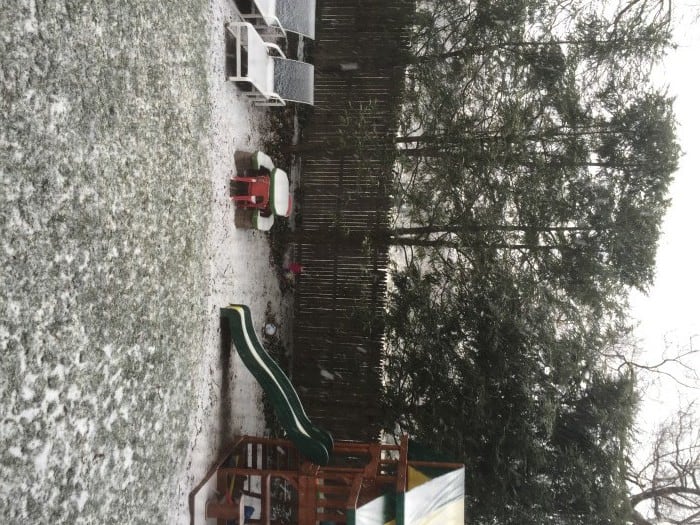 The snow that started late morning totally solidified this plan for me.   But enough sobbing over winter blahs – it's WIAW and we're skipping to the food!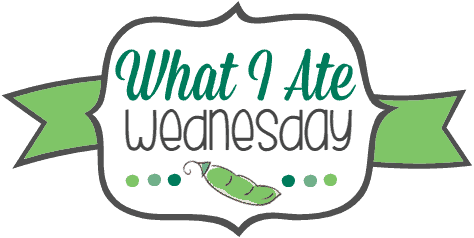 WIAW When I Didn't Leave My House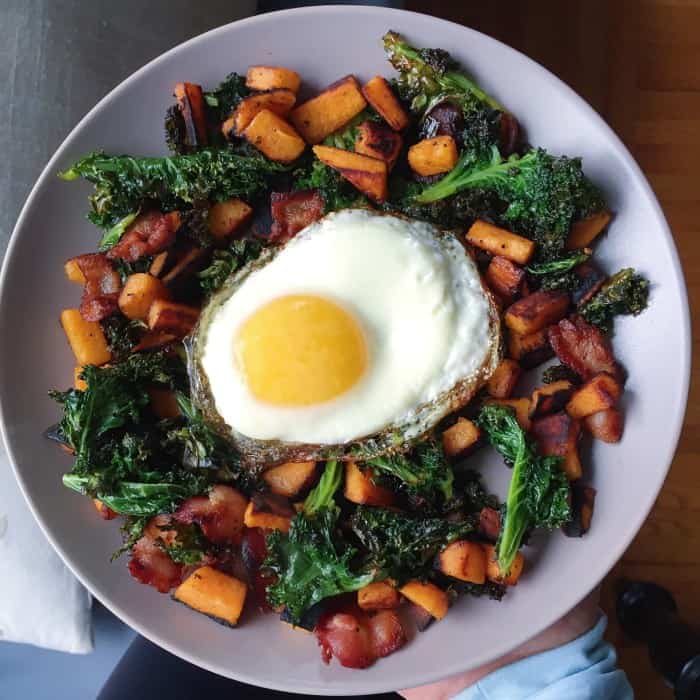 Breakfast was just a tad crispier than I like this morning, AKA almost burnt but oh well.  Burnt-ish sweet potatoes, kale, and bacon still taste good to me.  I feel like about half the WIAW posts I write I'm talking about burning my food.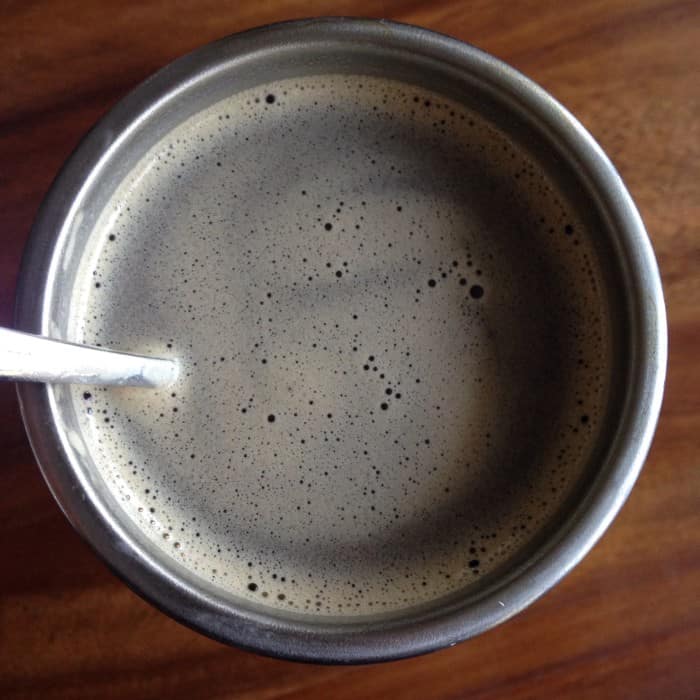 My coffee, with plenty of creamy coconut milk!  I've been buying thicker brands of coconut milk, then tossing about half the water once it separates and whipping up the thick part until it's like whipped cream.  It tastes better in my opinion this way, plus it looks prettier!  I've been meaning to try out coconut cream since this is the part I'm using anyway.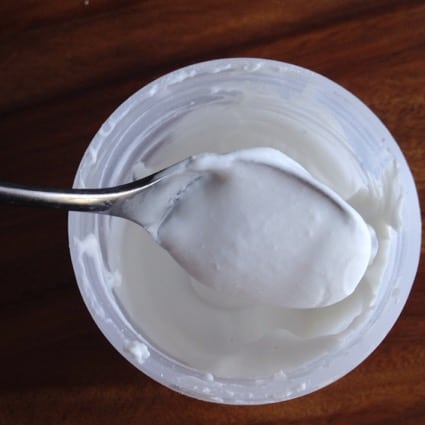 This is what it looks like after being blended.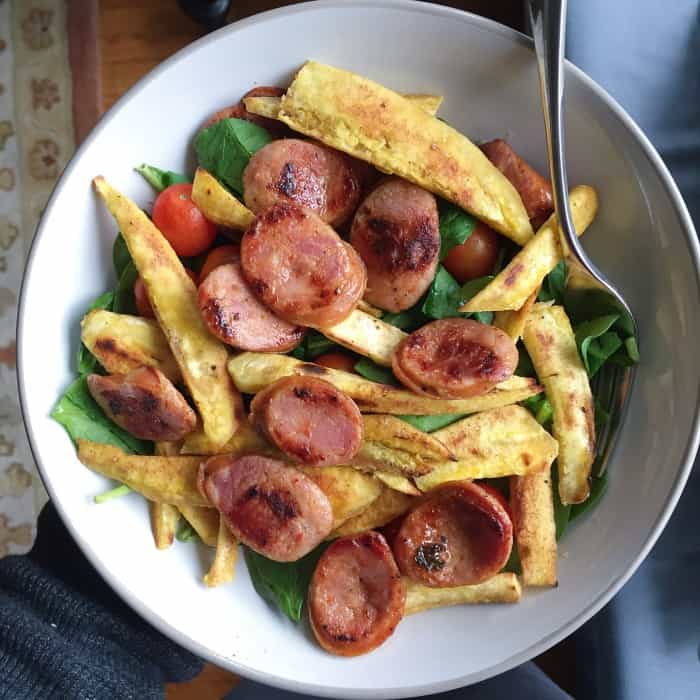 Lunch was nothing special – I made plantain fries by slicing green plantain thin and frying in coconut oil, then added spicy Aidell's sausage to the pan and had it over spinach and tomatoes.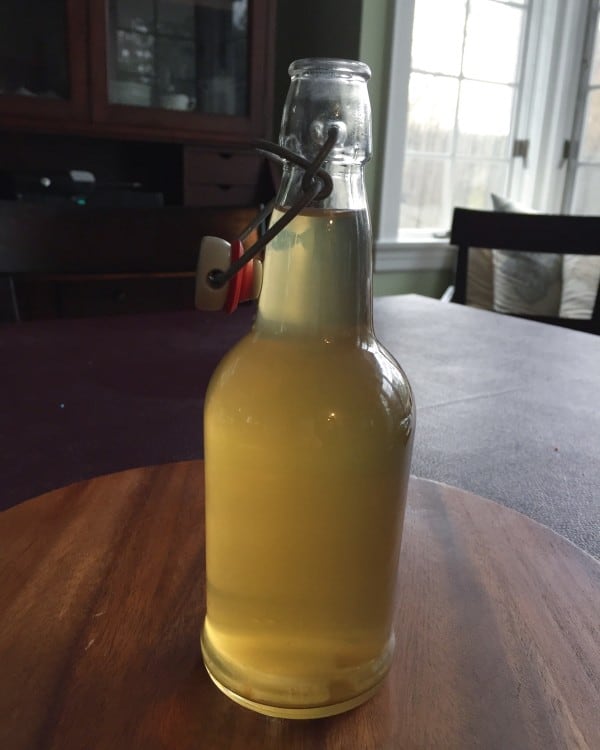 My last kombucha of the batch!  I have two new batches brewing but with the cold weather, it looks like they're going to take several more days to ferment.  Sad, but then again I'm definitely not opposed to switching it up for hot tea in the afternoons instead.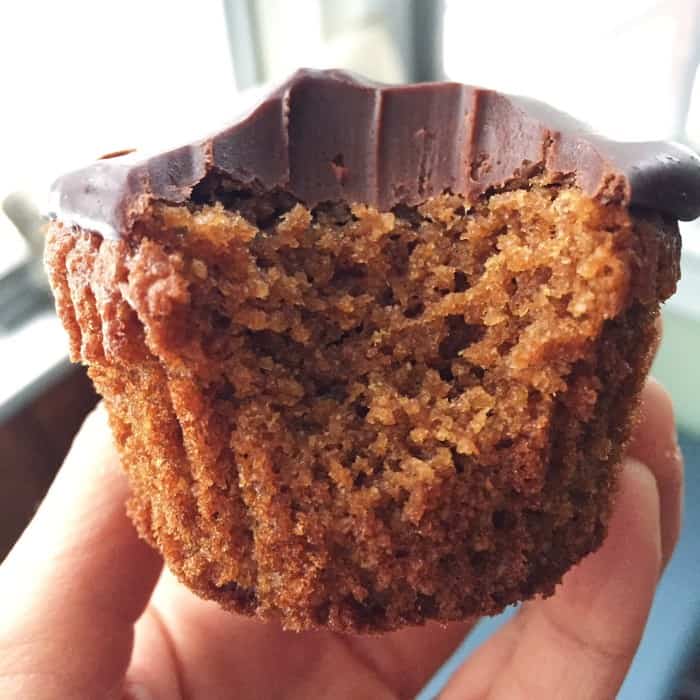 Can't wait to post the recipe for these cupcakes!  We had leftovers from Emily's birthday on Sunday, so of course it becomes my afternoon snack.  Those are the best days – when I don't have to think about what to snack on when I'm craving something around 4pm.
Dinner was coconut oil fried boneless chicken thighs and very sweet plantains (the kids had white rice) topped with a little bit of leftover chipotle aioli (goes with everything) with avocado and spinach.  We all ate together – without rushing – which was nice for a change.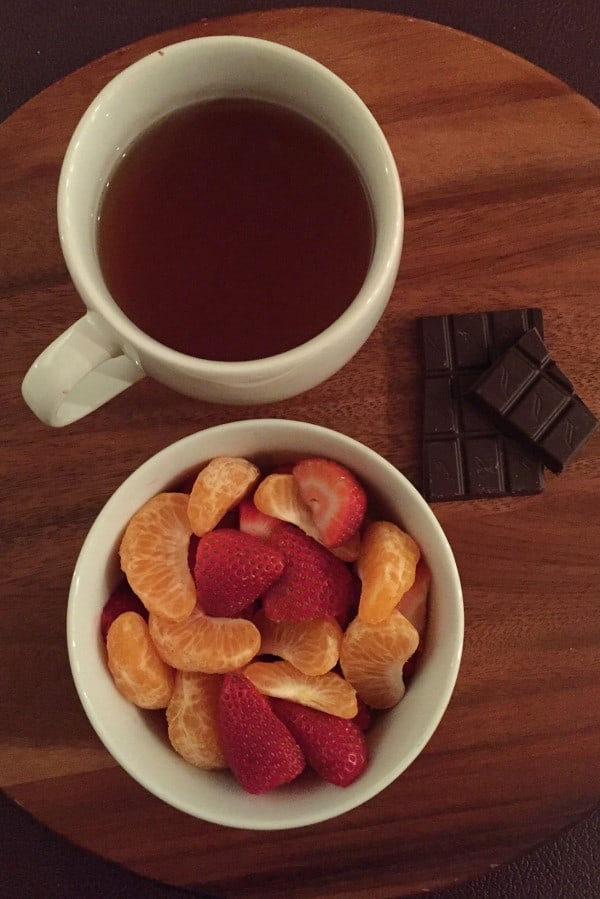 I snuggled up on the couch to half-watch the Grammy's with my usual fruit, dark chocolate, and cup of yogi tea.  I think this one was Kava Stress Relief – it doesn't seem to relieve stress but it tastes pretty good.  I'm not really picky with my hot herbal tea actually, emphasis on the hot.
What do you snuggle up with at night?
When was the last time you didn't go anywhere all day?
What's in your current cup of coffee?