Somehow I managed to get pictures of everything I ate on Super Bowl Sunday – including the party I went to.  That's right, I ate the whole party and took a picture of it right before!  (If I didn't make myself laugh with every intro, I'm not sure how I'd blog 5 days per week – I know Meredith understands! )
Anyway, I think I meant to say that despite being at a party at another person's house, around actual non-food-blogging people, I still took pictures of my (not-so-paleo) food.  So, here goes the entire day.  It starts and ends very similarly to any other day with a lot of cheese in the middle.  Oops, I guess that was a spoiler and the secret is out.
There might be one other secret hiding somewhere in this WIAW post though.  Just saying.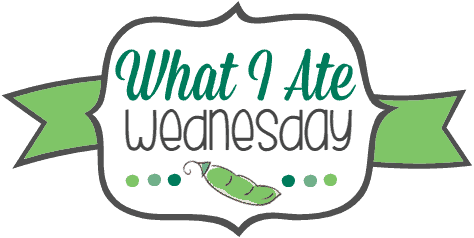 WIAW – Super Bowl Sunday and When Paleo Has to Go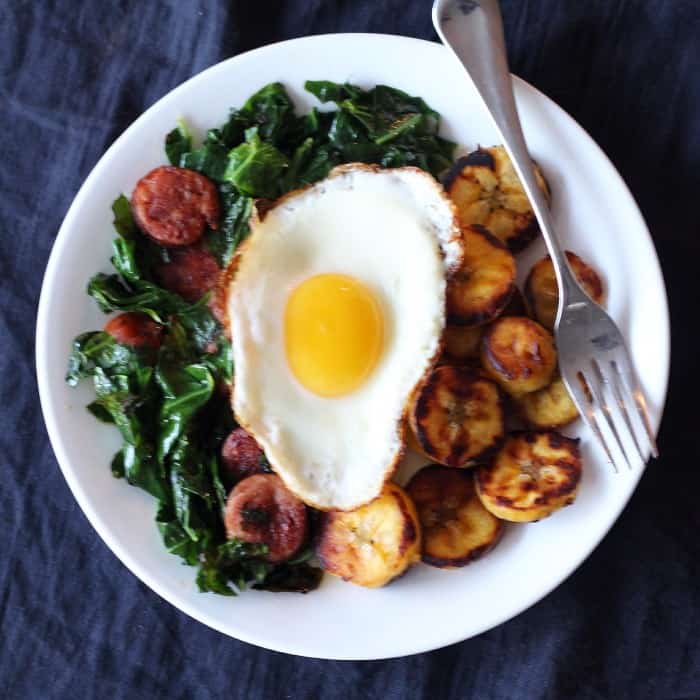 Breakfast (I swear it wasn't this blurry in person) was fried sweet plantains, spicy sausage (Aidell's brand) and collard greens.  It's very hard to NOT take a blurry breakfast picture when you're as hungry as I apparently was on Sunday morning.  Rest days after a long run can be that way.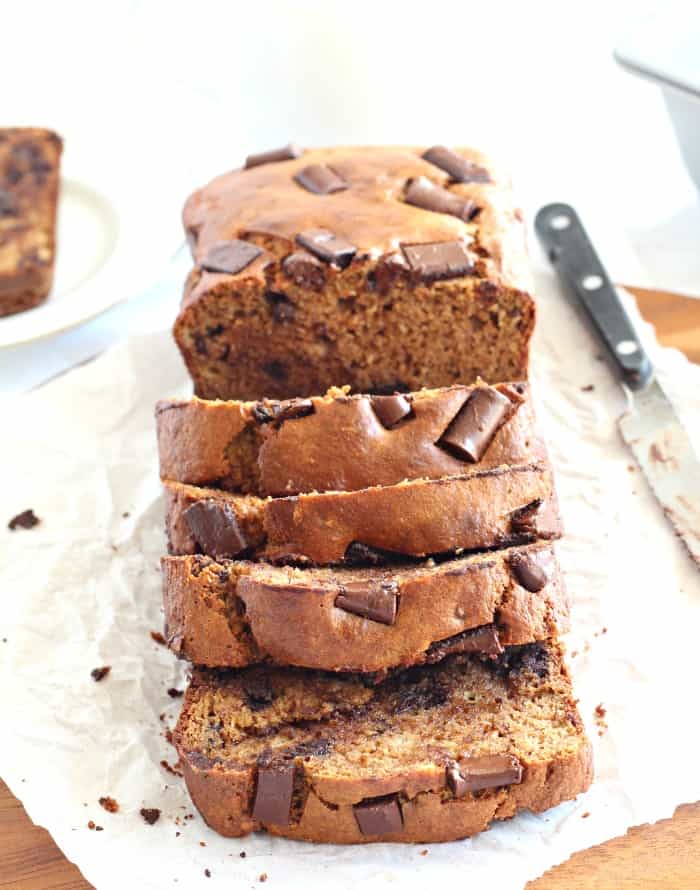 After breakfast I got going right away with my chocolate chunk almond butter banana bread recipe, which I ate a piece of after taking the pictures.  I gave the end piece to Diana (who has no problem with end pieces, win-win) and had about half of that glorious bottom slice you see in the picture!  While I took pictures I drank my coffee – there was actually a cup of coffee behind the loaf of banana bread that isn't visible in this shot.  Trust me that it was there!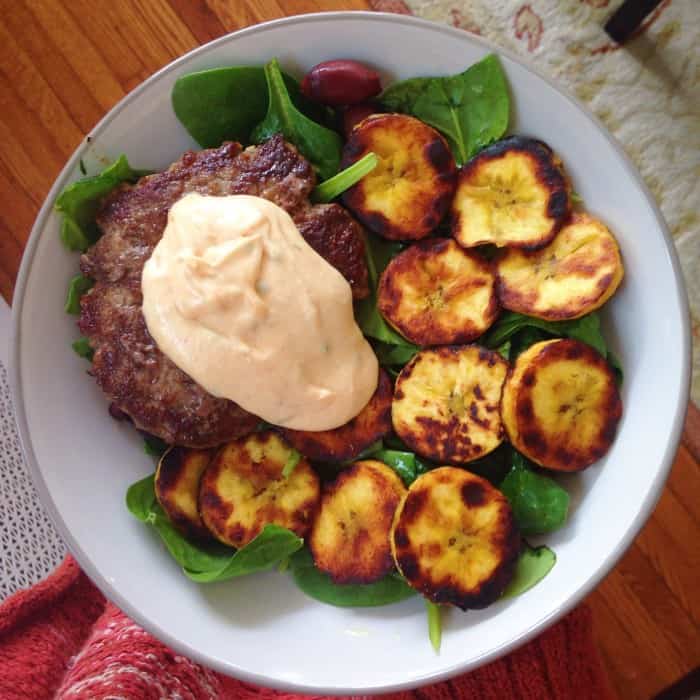 Lunch:  Remember when I bought all those extra ripe plantains?  Someone has to eat them, and those someones are usually me and Diana, occasionally Adam.  They're good and go with everything so I'm not complaining.
I defrosted and then pan-fried a grass fed beef burger from the freezer and topped with my easy ranch and ate it over spinach with a few kalamata olives.  The plantains were cooked the same as the morning – pan fried in coconut oil.  I also had tea which I forgot to take a picture of.
No afternoon snack today – it always seems to workout that I have two snacks per day, and if one is in the morning the other will be at night – not afternoon.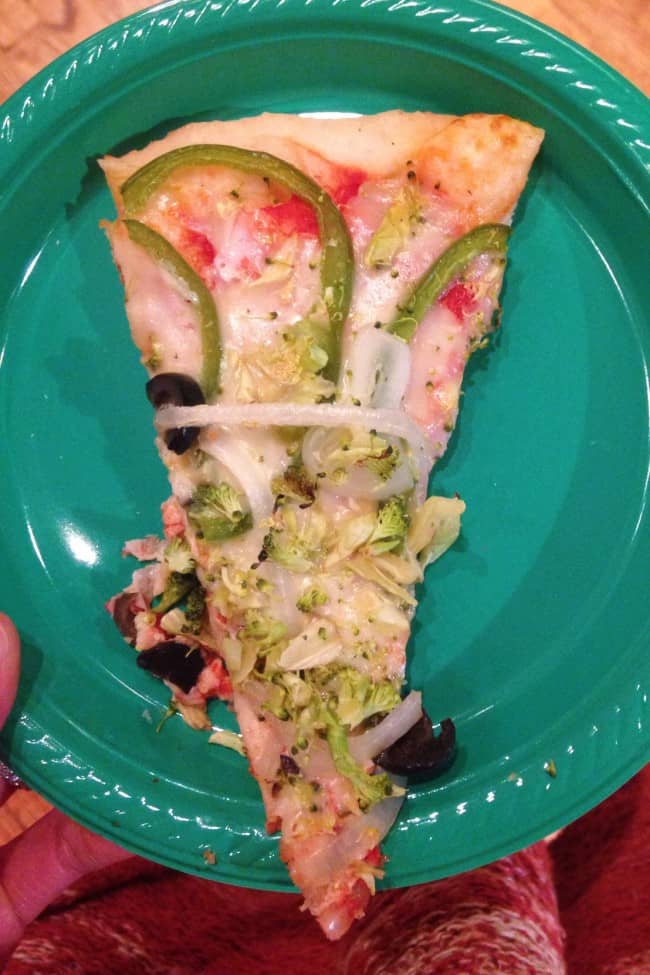 Paleo 100% has to go when you're at a Super Bowl party with 3 other gluten free friends.  Why?  Because other gluten free people totally warrants ordering gluten free pizza!  At least that's what my friend Megan said, who was eating gluten free long before my other two friends and I.   She thanked us for being gluten free to finally justify ordering these pizzas for her yearly Super Bowl party 🙂  It was really flipping good – I had another slice after this one – especially since I haven't had pizza in a very, very long time.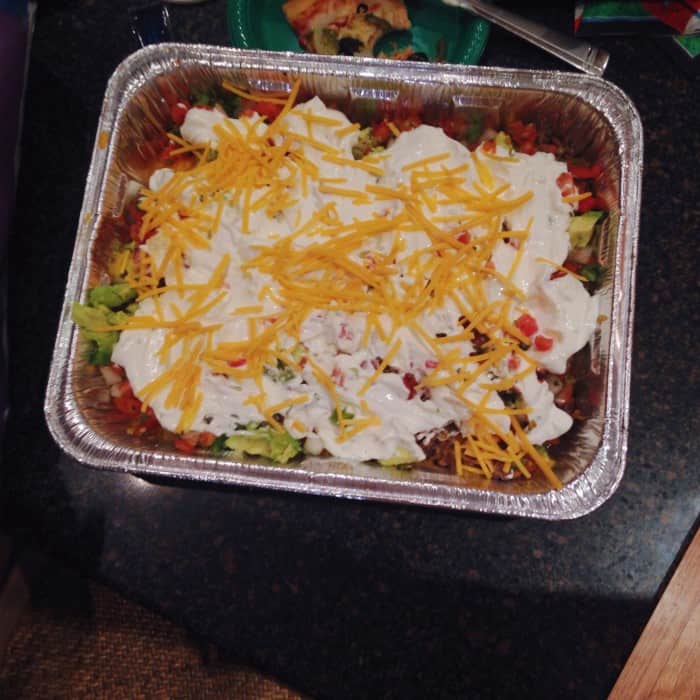 My friend Dayana (also a GFer) whipped up this epic 7 layer dip right at the party since she was watching her son play soccer all day.  She brought all the ingredients to the party and just made it in the middle of the room -that is serious dip-dedication if you ask me – and also another reason to kick Paleo to the curb for a while longer.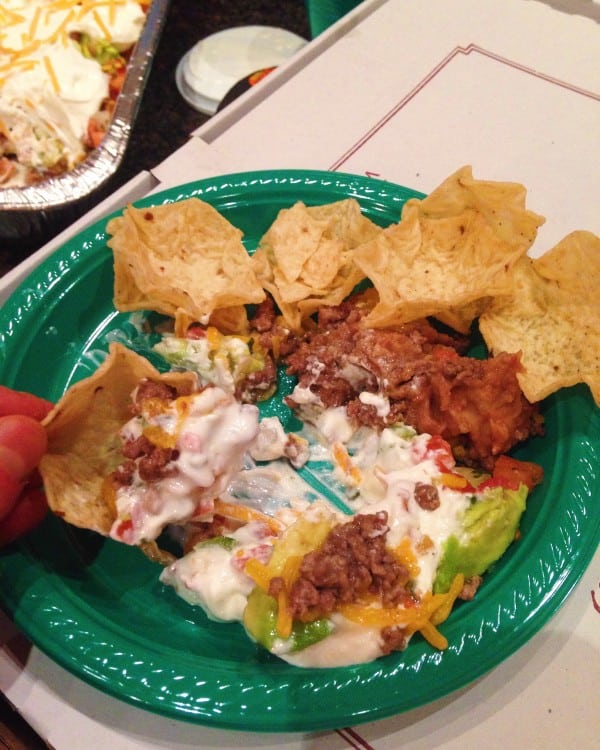 Okay I know this is a disgusting picture – but this dip was damn good!  Cheese, seasoned ground beef, refried beans, avocado, fresh salsa, sour cream, and more cheese on top.  Seriously epic stuff along with corn tortilla chips.  I had another plate of this before all was said and done.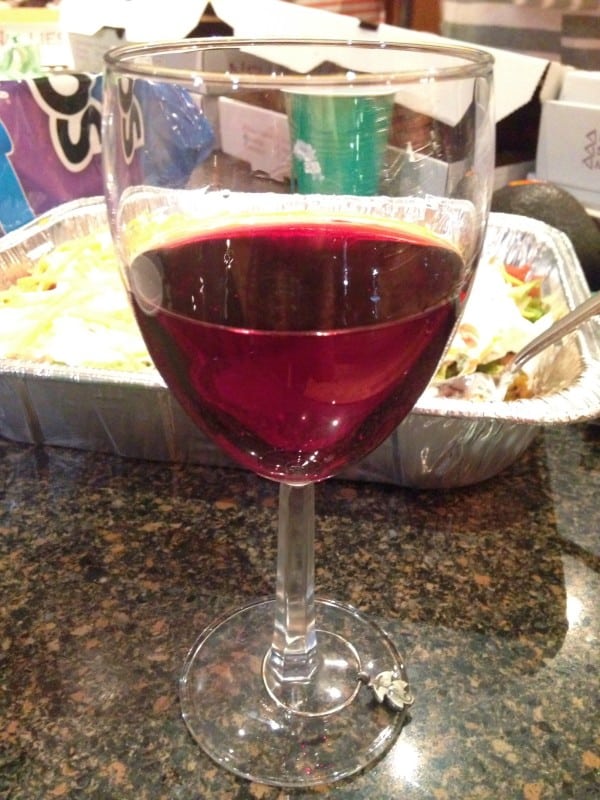 Red wine of course – because I don't drink beer and I generally do not socialize without having wine.  I am the definition of a social drinker since I don't think I've ever had a glass of wine on a regular old night.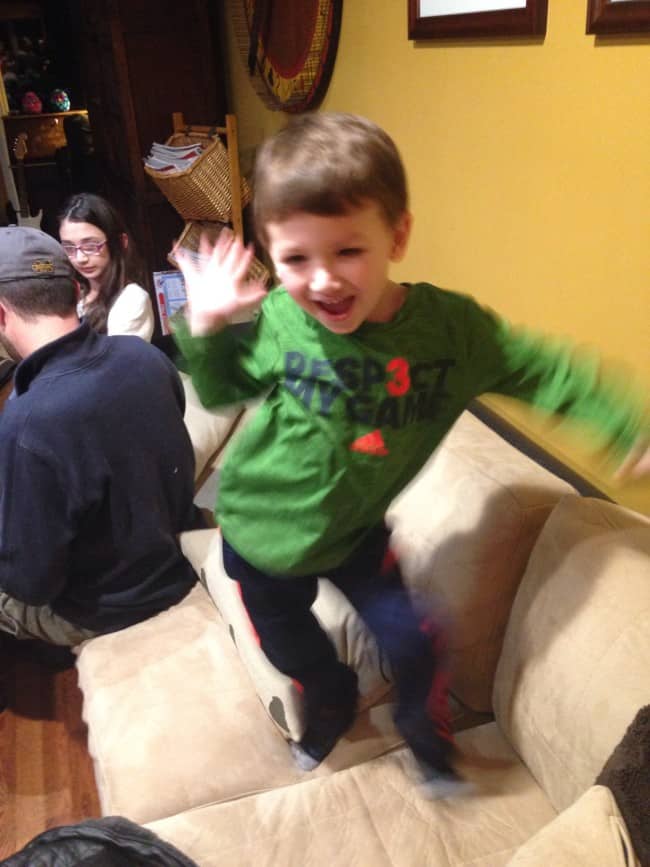 He had so much fun watching the game – which was a nice surprise for me!  He's so delicious I could've eaten him, but, I did not 🙂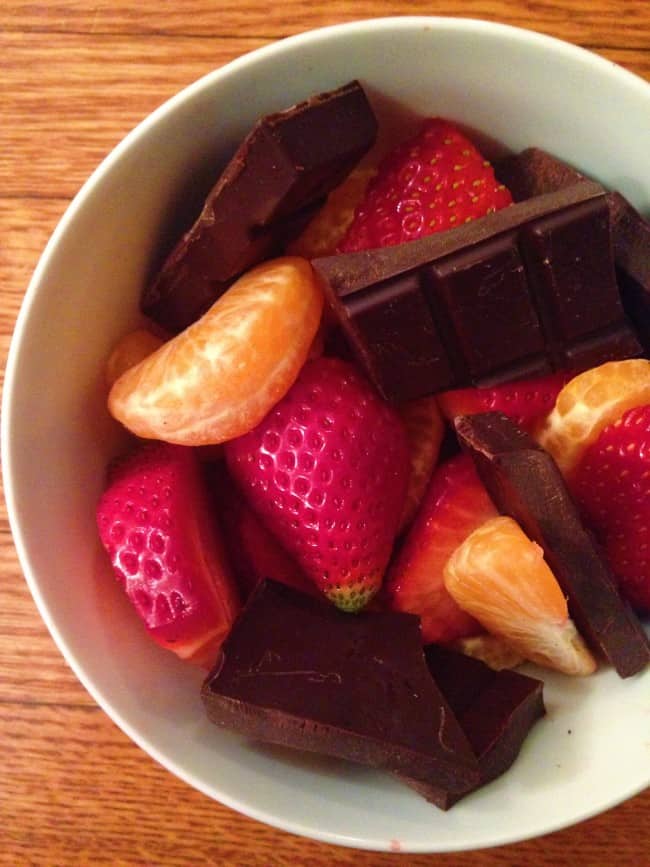 Although I brought GF cookies to the party I wound up not eating any since I was stuffed from my other food.  After I was home and in jammies on the couch though I made myself my usual bowl of fruit and chocolate.
Are you a fan of gluten free pizza?  I thought mine was really good!
What was your favorite Super Bowl snack?
What's your favorite dip to make for a crowd?