I think we all feel like there are some days where we want to expend zero energy on preparing food. While this isn't remotely possible if you have a family like mine and want everyone to eat (mostly) decent food, we each seem to find our own little shortcuts to save time when we need it (or just want it) the most!
I didn't plan on this WIAW showcasing some of my fast food skills, but when I looked over the pictures and thought about the day itself (last Friday) the shortcut theme popped out.  I think this is typical of a Friday for me, when in every sense of the word I'm "done" and looking for any way to make things easier.   Without the pizza delivery boy of course.
Anyone remember Patrick Dempsey delivering pizzas in Loverboy?  Yeah, so leftovers for breakfast and burger salads are more along the lines of what I'm talking about.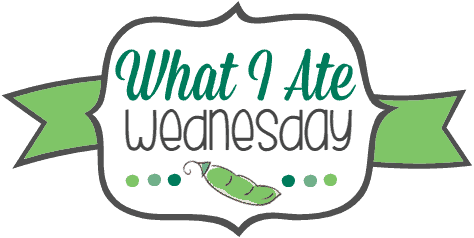 So let's get started!  I wasn't kidding with leftovers for breakfast!  I had pre-chopped (from a couple of days prior) carrots, zucchini and sweet potato that I fried in ghee for about 5 minutes, then added leftover chopped turkey cutlet from the night before.  Yes it was leftover from Drew's dinner, and yes I do this about twice per week!  A couple of fried eggs, salt, and pepper completed the meal.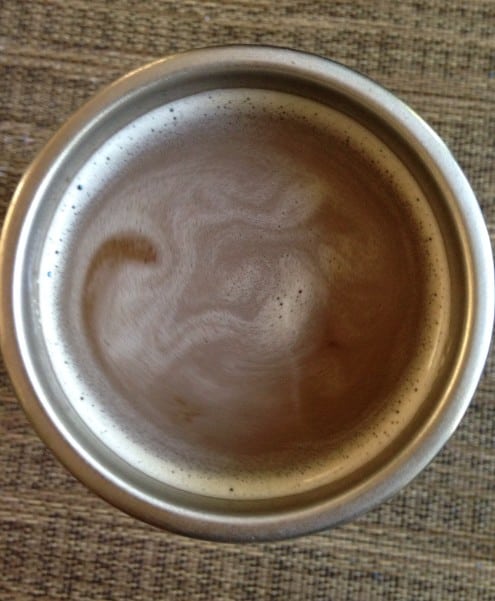 I've been getting a little bit wild with my coconut milk in the morning and putting a tiny bit of pure maple syrup and vanilla in there to make sort of a "creamer."  It adds a bit of sweetness but nothing too crazy.  Maple syrup is my friend lately since it's low FODMAP and works with so many recipes.
For lunch I had grass fed rib steak with fried sweet plantains over greens.  I bought a single 8 oz serving of steak earlier in the week, and had been waiting for the perfect moment to make it for lunch.  The time had come, since steak holds up without a much else needed with the meal.  Basically, I just threw the sliced plantains in the same pan with the steak (seasoned only with coarse sea salt) and the whole thing was done in 5 minutes.  Bam.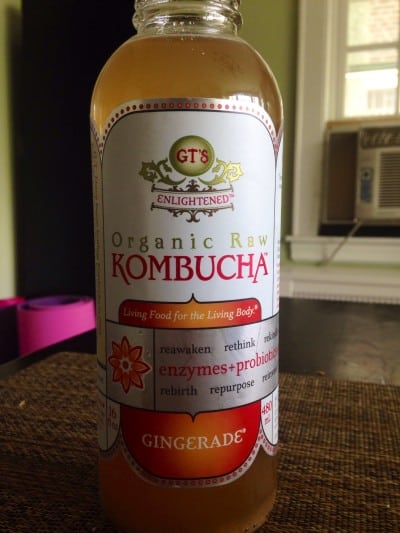 Gingerade Kombucha – needs no explanation, right?
Okay, now maybe this doesn't look like the quickest "snack" but it was.  It consisted of even more leftovers (sweet potatoes), and a fried egg on top.  So the only thing I did was put an egg in a pan with some ghee or coconut oil or whatever I used.  If I'm home in the afternoon, my snacks tend to look like this!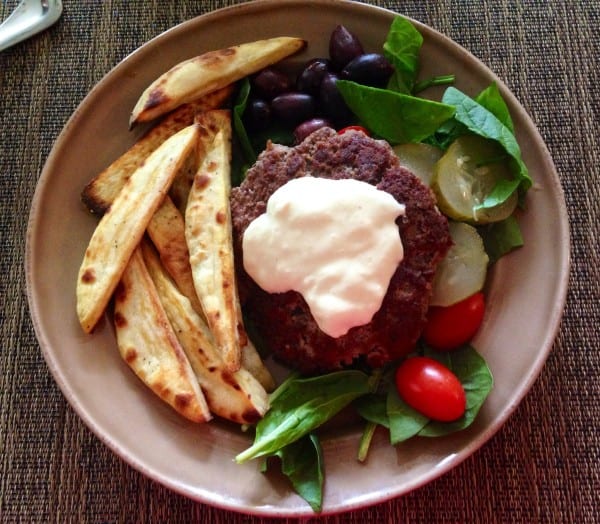 Dinner time!  This is everyone's favorite dinner, especially mine because it's easy, plus no one complains. Burgers, roasted Japanese sweet potatoes, and a little salad with spinach, tomatoes, kalamata olives and a few pickles.  I topped my burger with homemade mayo, which was in my fridge ready to go from earlier in the week. The kids dipped theirs in organic ketchup and had tomatoes and carrots in place of the salad.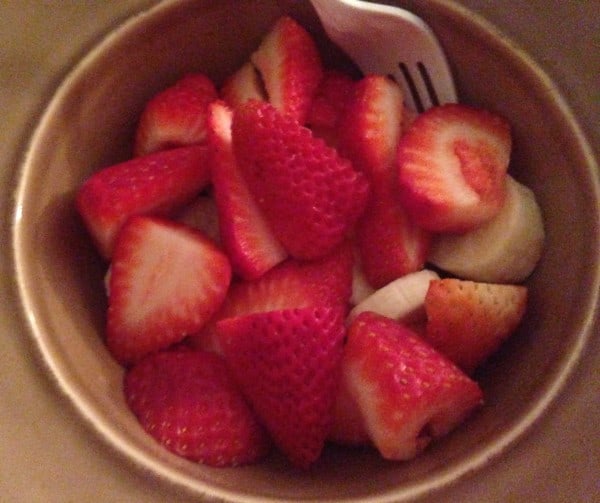 Not quite as impressive as my fruit bowl from last week, but still good.  Sliced banana and strawberries probably an hour before bed.  This is basically the same snack my kids eat before bed every night, too.  Seems to work for all of us!
What are your shortcuts when you don't feel like spending all your time on meals?
Do you prep food ahead of time?
How often do you include leftovers in meals?  What do you do with your kids' leftovers?