Maybe it's the sun making me look at the bright side (lame-o), but I looked at all my food pictures for today and was like "dang girl, you eat pretty well. Maybe you should come over here and cook potatoes for me sometime."  What's new.
But seriously, sometimes I look at my meals and think that it just shouldn't be legal to eat this way.  Too good.  If I weren't the one buying the groceries and cooking I might even feel a little guilty about it.  You see, I grew up mainly on TV dinners and fast food so I still feel like I'm keeping a secret.  For all the peeps out there waiting at them drive-thru french fry lines – you are missing out!  There's no place like home when it comes to good food!  My WIAW from two days ago will prove it to you.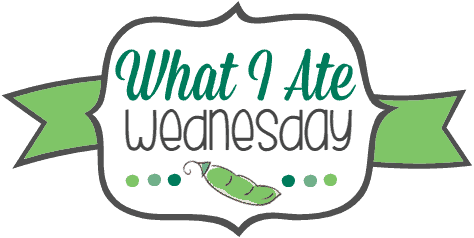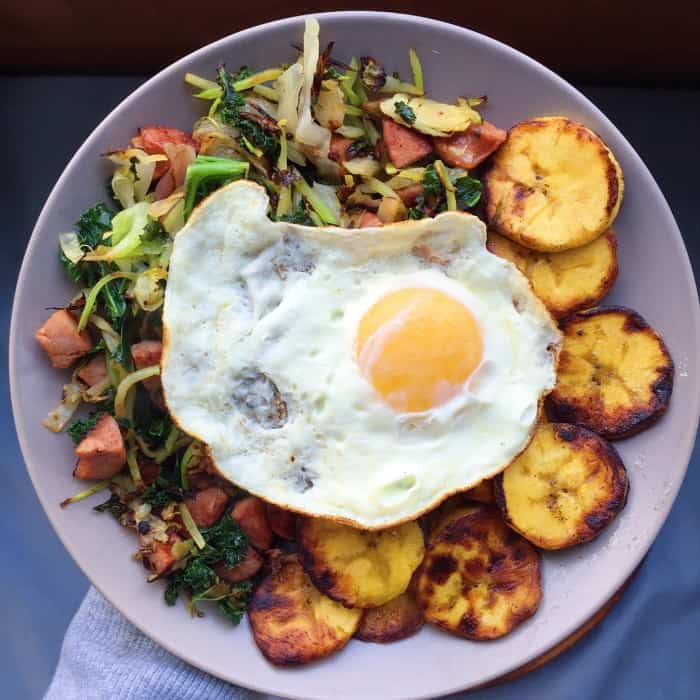 Exhibit A: My breakfast.  First, everything is fried in Kerrygold salted butter, and oh my yum, if you can do a bit of dairy you should try this.  I fried sweet plantains in one pan and in the other, spicy sausage with mixed greens.  I topped everything with a crispy, perfectly salt-seasoned egg and then moved on to exhibit B.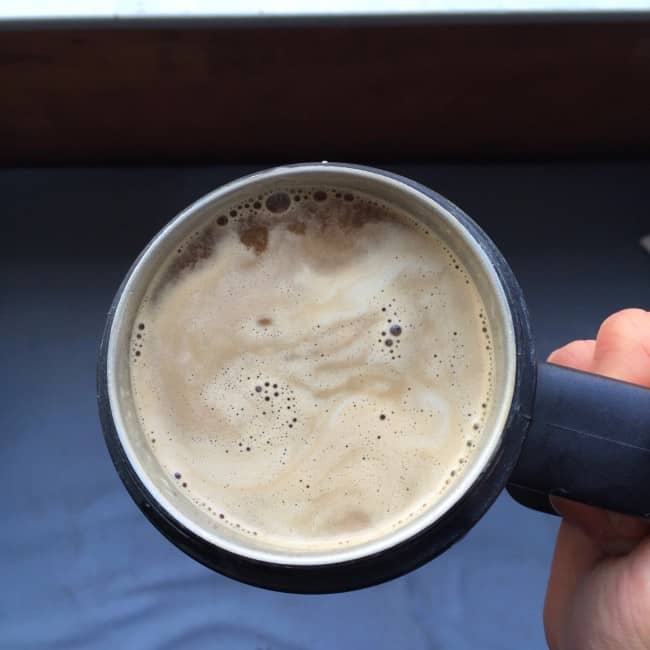 Exhibit B: Super creamy coconut milk coffee.  I did my usual – discarding half the water in the can and blending up the rest into a consistency of almost whipped cream.  I store it in the fridge for about 4 days as I use it for my coffee and sometimes in recipes.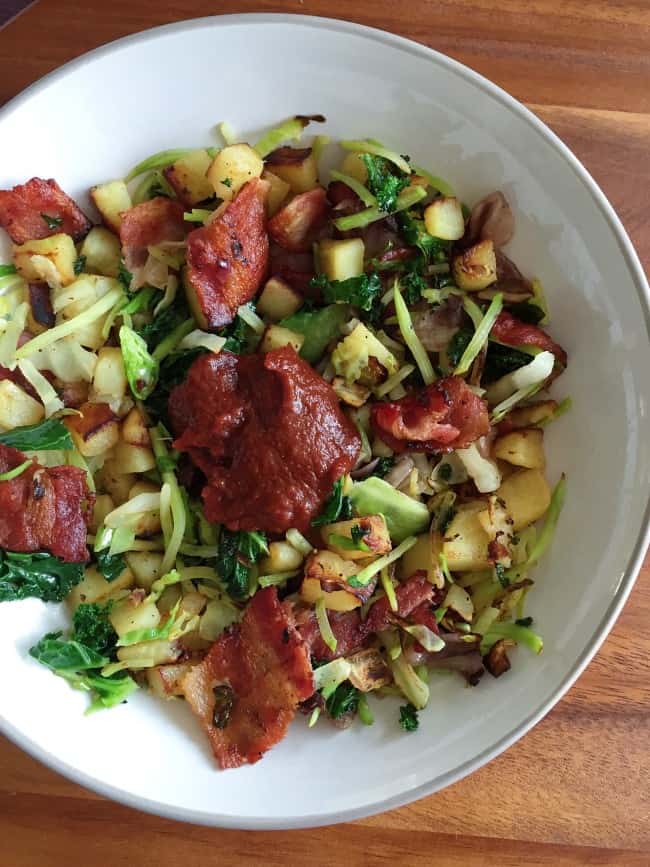 Exhibit C: Lunch.  Bacon and white sweet potato hash cooked with lots of mixed greens and topped with a generous dollop of my BBQ sauce recipe from last week.  Bacon, greens, and potatoes will always have my heart and soul.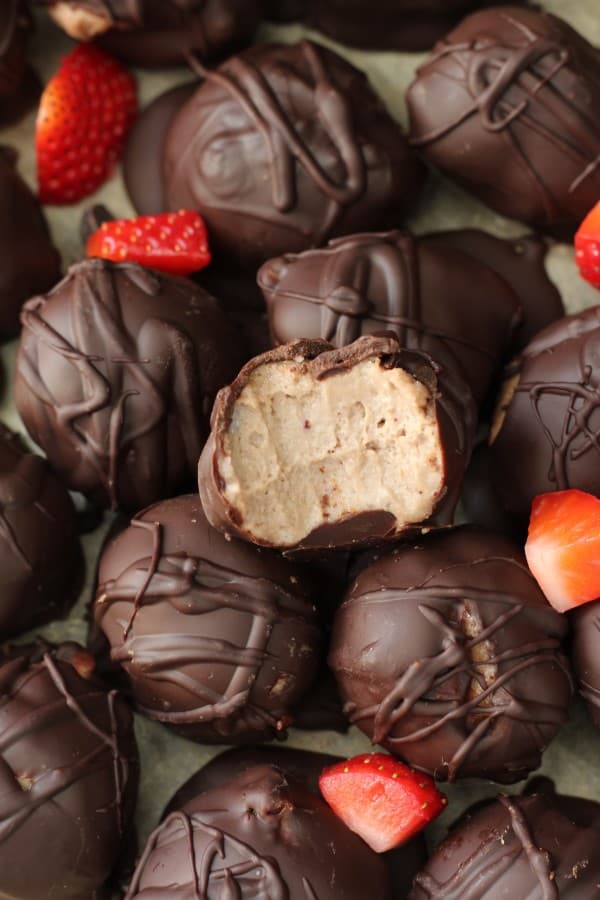 Exhibit D: I made myself you guys truffles!  Told you my food was good today.  I took a risk and made these strawberry cashew chocolate truffles and BAM!  They worked out really nicely, although the sun nearly killed my pictures.  I ate two of these at some point in the afternoon plus some stray chocolate pieces while cleaning up.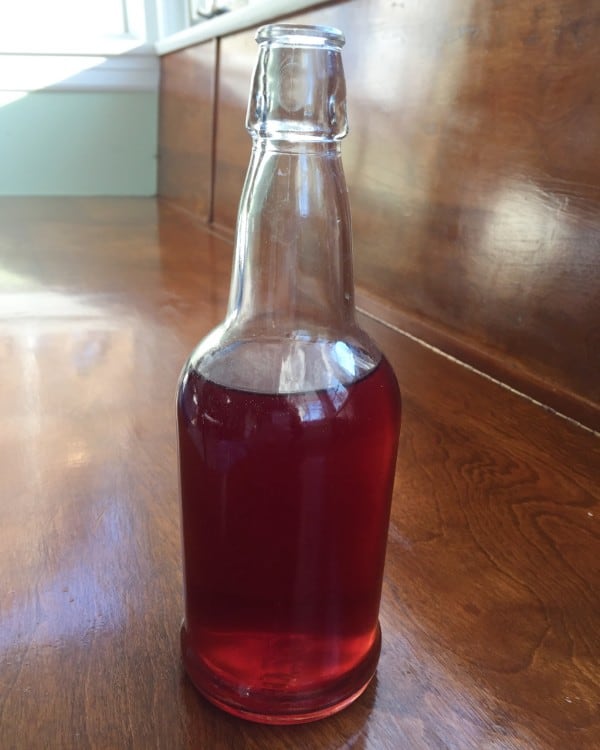 Exhibit E is not kombucha!  It's a little cocktail made with water, tart cherry juice, apple cider vinegar and lemon.  Very into this lately while I wait patiently for my kombucha to brew.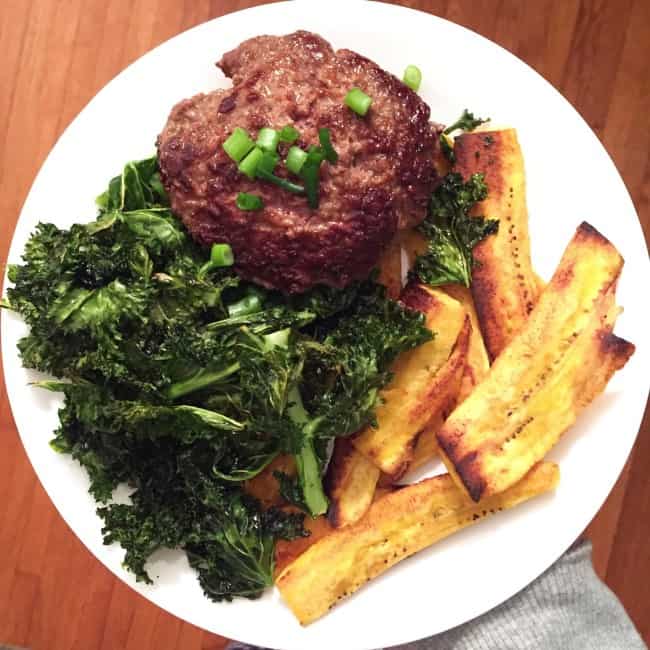 Exhibit F: Dinner.  Something I don't do enough is make oven roasted kale chips because they are so insanely delicious, plus, the only way to get the rest of my family to eat kale!  I roasted these in coconut oil and salt on parchment paper at 350 degrees, I think for about 15 minutes but I could be way off.  Seriously delicious and I will not tolerate anyone saying they don't like kale before trying it this way!
Also on the plate is a grass fed beef burger, plantain fries, and green onion for garnish.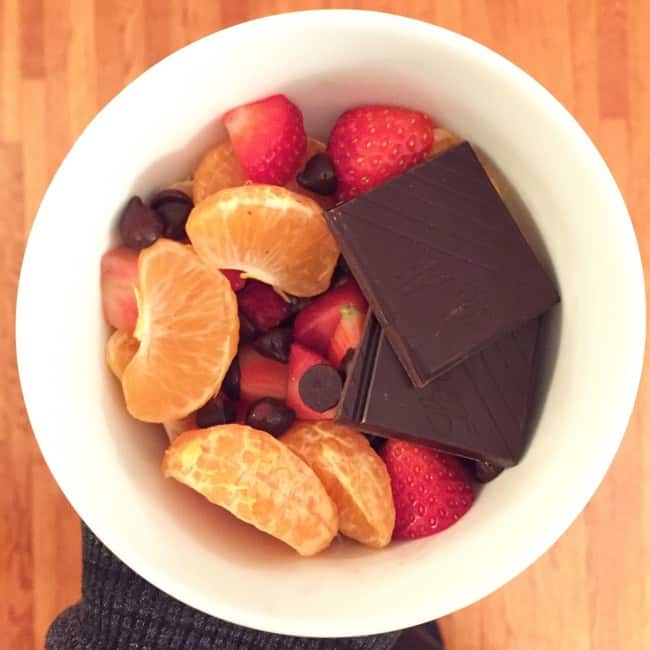 Exhibit G: Chocolate just needs to happen every night and I have no shame.  Strawberries with mandarin oranges with Enjoy Life dark chocolate chips and a couple of squares of Lindt 85%.  I actually prefer the 85% when it comes to eating it with fruit, probably because the fruit's so sweet.
What's a healthy meal that is genuinely drop-dead delicious?
Did you grow up on home cooking or fast food?
Do you cook your greens mostly or eat them raw?  I can eat spinach raw but that's about all my stomach tolerates.