It's weird that I'm finally facing my fear of Pinterest. 
I think I joined 5 years ago to get ideas for painting my staircase and then that was pretty much it.  Well, not entirely true.  I've had the "pin it" button on my site for a while but would rarely visit the site or, heaven forbid, open the app that's been just chill-en on my phone for a year.  I've had a mental block with it.  Too many images and so little time and focus!  Plus I was never any good at being neat and organized and all the pin boards are stressful.  The linear setup of Instagram was much more manageable for me and I've gravitated toward it since the start of my blog.
But, it's time to get over it because Pinterest is where the cool kids hang and I've been starting to feel all left out.  Though I still have to figure out "pinterest etiquette", I've started following people and pinning lots of food.  It's going to get better, I can feel it.   Like with any fear, the more I pin the less intimidated I am.  So head over to pinterest and start following me!  This will bring me great joy 🙂
Well, that wasn't nearly as awkward as I thought it would be.  Nothing like asking out a boy on a date or anything, or whatever the modern day equivalent of a date is.  And it's not even like I've done that and would know, but it sure as hell sounds scary.
Um wait, what was I saying?  Oh right, WIAW paleo food food and food.  More food.  You're in for a treat, because I'm going to show you just another grain free Monday in my life.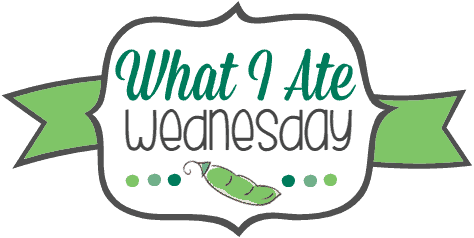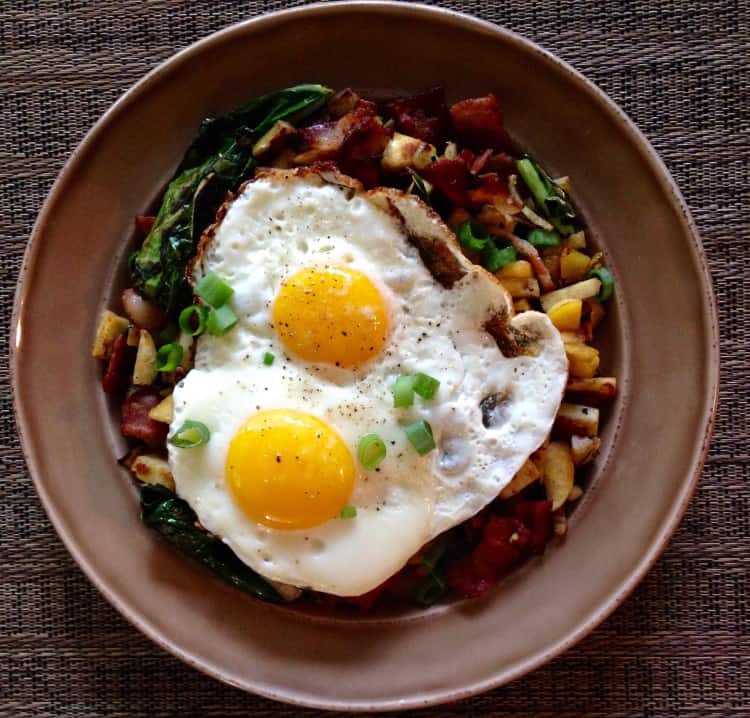 Oh, you know, my breakfast hash and eggs.  I woke up at around 5, practiced yoga for 45 minutes, showered, and was starving.  I have to make my kids breakfast before I make my own if I want to eat in peace so by that time it's usually 7:30/7:45 and I'm starving.
This hash is sort of "kitchen sink" – 3 slices sugar free bacon,  chopped, leftover sweet potato and leftover green plantain (these were chopped and stored in the fridge) plus the last of my collard greens, eggs, and scallions.  I started choking on my first bite and it almost ruined the entire experience.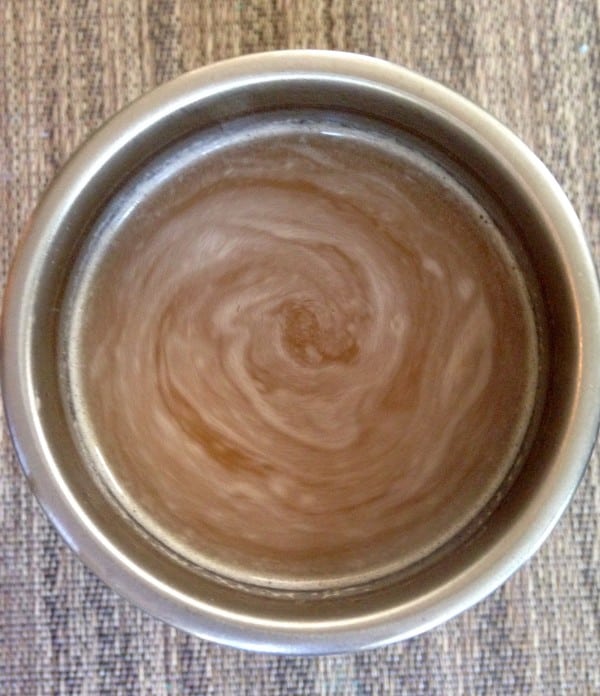 Coffee, because I need.  Some swirly coconut milk with a touch of maple syrup and vanilla.  Didn't finish the whole thing since I got distracted running errands after dropping off the kids.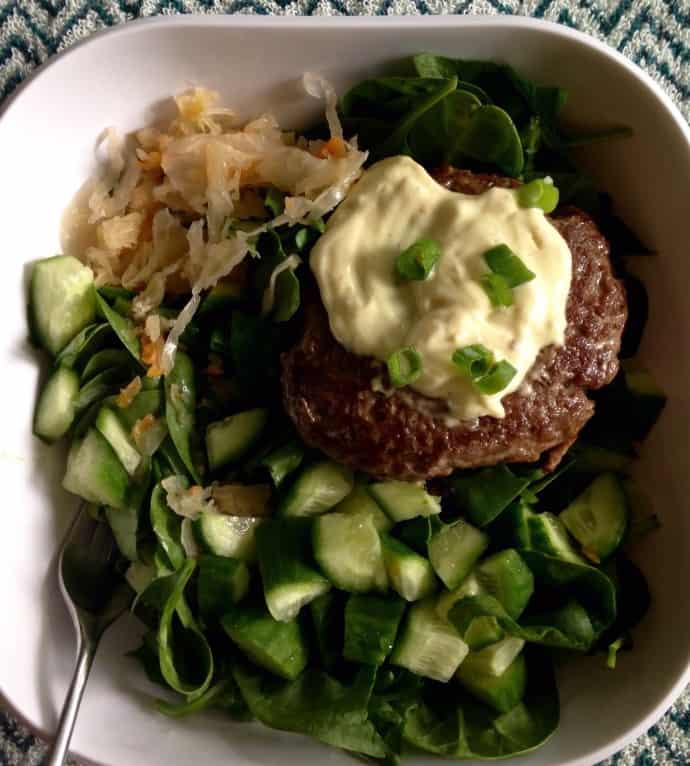 Lunch was around 12:30.  I made a lamb burger from a pre-frozen patty I had stored in the freezer, topped it with homemade mayo and had it over spinach, cucumbers, raw kimchi I bought at Whole Foods last week, and green onion.  I've been tiring of olives lately because I was eating them constantly and I'm hoping kimchi and also raw sauerkraut I bought will provide a new flavor punch.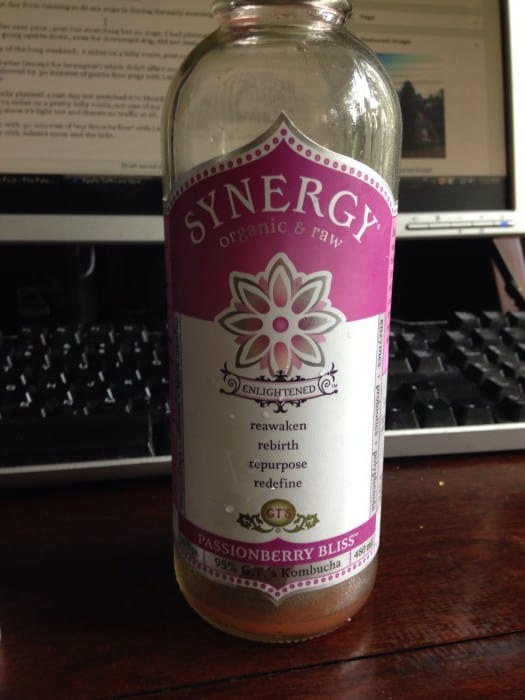 After lunch I had a Passionberry Bliss flavored kombucha – good stuff!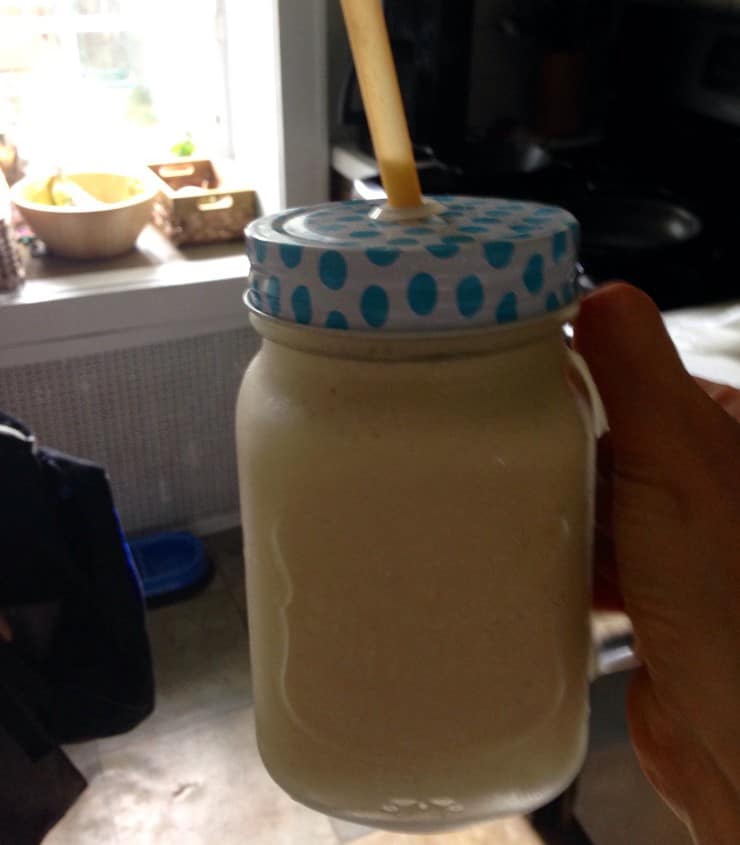 At about 3:30 I tested a new recipe for a Pina Colada smoothie for the second time.  It was perfect!  I've now made this twice – once with vanilla protein powder and once without and they're both excellent.  This one had the protein powder and was super filling.  I drank half of it at 4 and half while I was making dinner.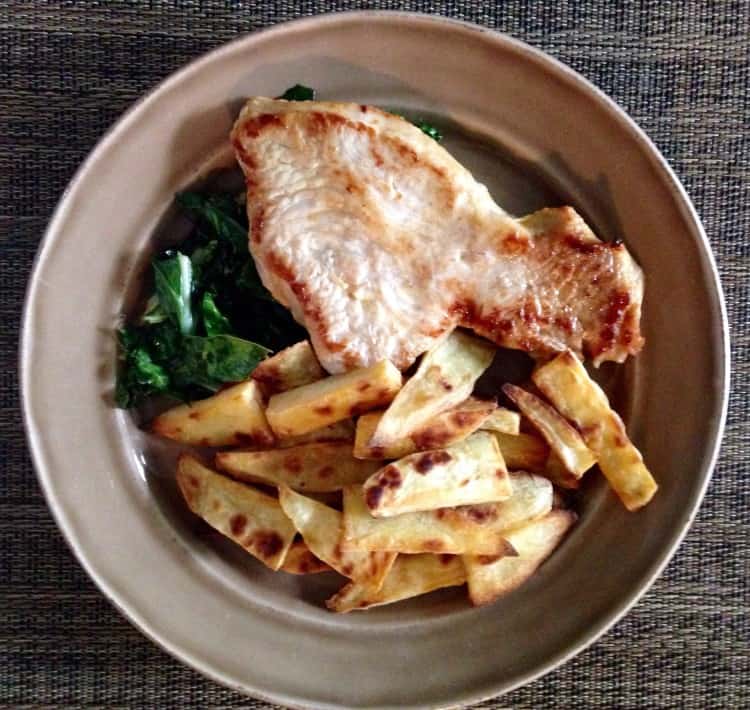 We had dinner at 6:30 and it was basic yet very tasty.  Turkey steak seasoned with coarse salt and smoked paprika (paprika was on the other side!) over sauteed greens, with a side of baked white sweet potato fries.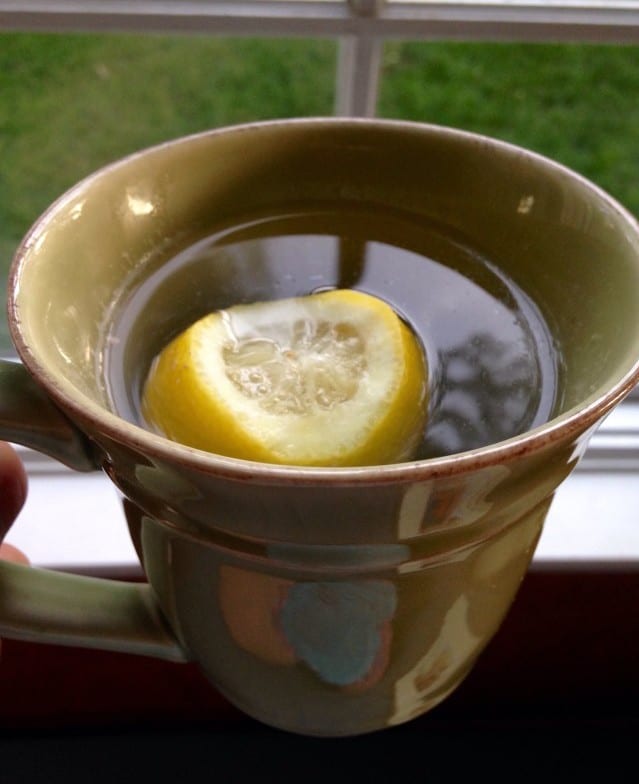 My voice is starting to come back but now I sound just like a 14 year old boy.  I'm being consistent with my lemon water, which luckily I like, and drank some before putting the kids to bed.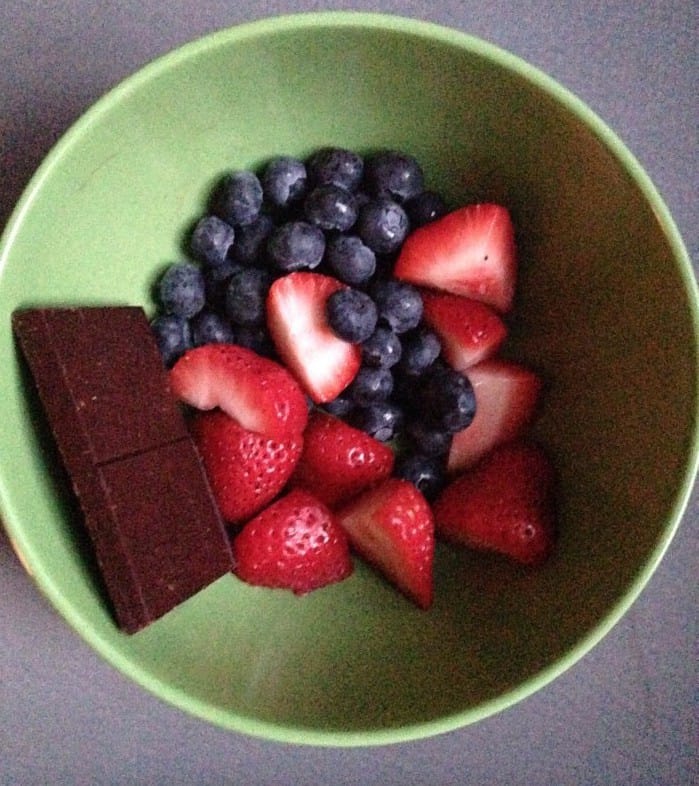 Even though I was full I still wanted some sort of dessert.  I cut up some berries and had 2 squares of Theo's dark chocolate at around 8:30/9pm.  And that was it.
Except wait, that wasn't it.  I actually had an ACV shot with cayenne pepper right before going to bed to attempt to heal my voice!  I know I should probably just gargle with it instead of consuming but I don't really trust my gargling skills.
Do you make more smoothies in the summer?  Summer is really the only time I drink smoothies.
Which social media site feels the most intimidating?
Are you a fan of kimchi?