This is going to be a groundbreaking WIAW because AHHHHH!!!  I ate a piece of bread and didn't die! I even took a picture of the gluten in it…
Gotcha.  I've heard gluten doesn't photograph all that well. 
April fools on you!  About the bread part, that is.  The not-dying part was accurate.
Okay I just had to get that terribly pathetic joke out of my system and now all is restored.  I think I love WIAW more every single week if that's even possible.  That might just be my extra strong morning coffee talking but dammit it's how I feel.   Hope you guys feel the same?!
Well if you're still here, go ahead and buckle up your seatbelt and get ready for a day of delicious paleo eats and a treat sneak peak!  With Passover beginning Friday night I 100% made it my mission on Sunday morning to figure out a Paleo doppelganger for those store-bought chocolate covered coconut macaroons.   Things went well, and the macaroons actually only tasted better after a couple of days in the fridge!  Sadly they are gone now but I'll be making 2 more batches soon enough.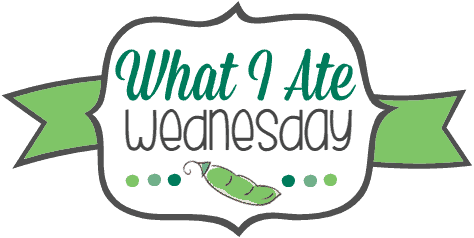 This day of food was brought to by my dependable appetite and by my iPhone 5, which continues to surprise and amaze me on a daily basis.  I can't even imagine what the 6 might have in store for me.  Seriously though, I should probably start using a professional camera for at least some of my food pictures, pure laziness has held me back!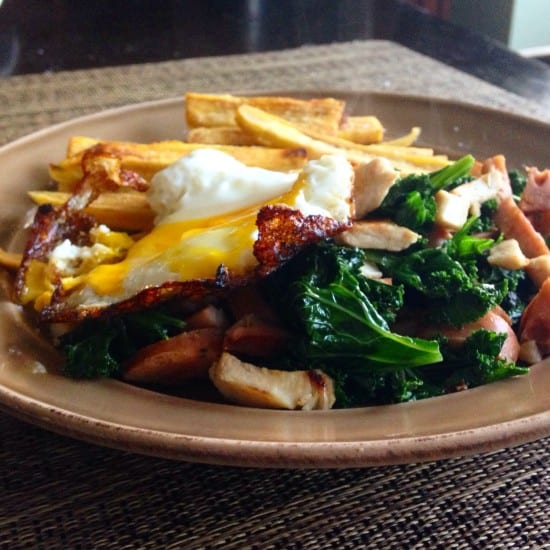 Sunday breakfast happened after a 5 mile recovery run (that was the freezing cold one, blech) and 30 minutes of yoga.  This was a mix of bacon and leftover turkey with kale, green plantain slices fried in coconut oil and a crispy egg.  I get extra satisfaction from using chopped up leftovers in my breakfast, every last scrap must be saved!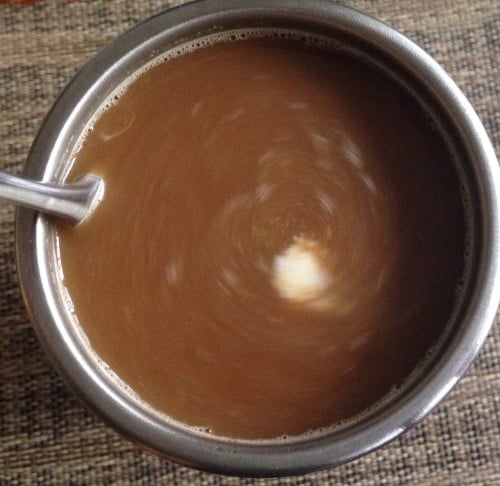 Coffee afterwards, of course.  It's not pretty but it's coffee so it's awesome.  Full fat coconut milk swirled in as usual.
After my coffee I worked on the macaroons.  There was no way in hell I would dip these in chocolate if they didn't taste good plain.  So I sampled one and luckily it received my approval!   I made everyone patiently wait until the afternoon before sampling the dipped and finished product.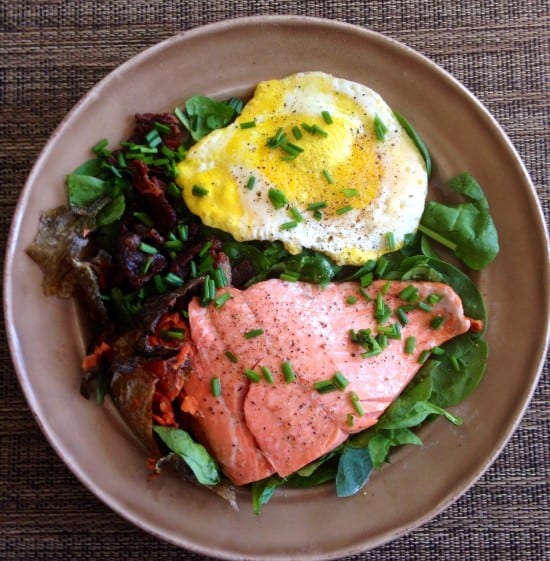 I had to use 4 egg whites to make the macaroons, and obviously throwing out yolks wasn't going to fly.  I decided to make use of maybe two of them for my lunch.  This is wild salmon pan-fried in coconut oil (crispy skin crumbled on the side) with a slice of bacon, also crumbled, spinach, fresh chives, and my egg yolk with a bit of leftover white thrown in there.  Really good!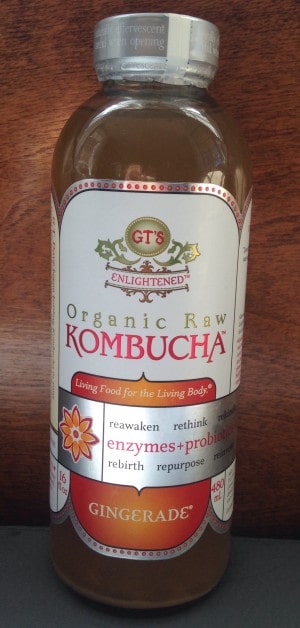 You guys know I like kombucha right?  I have one every single day and I don't plan to stop anytime soon.
And then around 3:30 it was time for chocolate covered macaroons!  This was done right, they are really good!  I had one macaroon and also another little treat I made with the leftover melted chocolate.  I mixed it with almond butter and coconut butter and put the mixture in my heart mold in the fridge.  Almost like a little no-bake almond butter brownie?  I should try this again and figure out a recipe.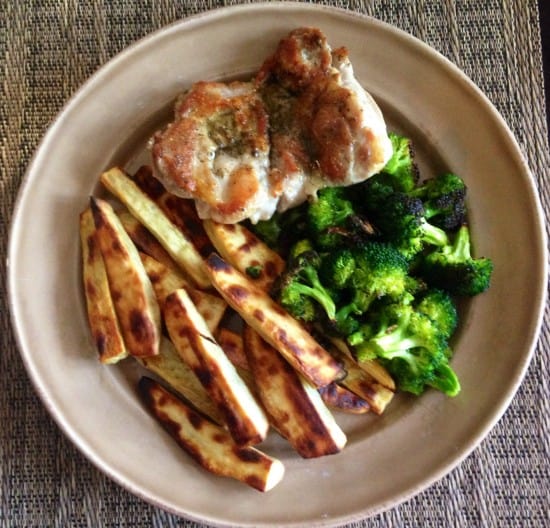 I feel like I show you guys the same dinner every week, is that possible?  I swear I only eat chicken thighs and broccoli once per week, really.  I usually season chicken thighs with salt, pepper, and poultry seasoning (aka the thanksgiving seasoning) because it's the only draw for Emily, who is not a big fan of chicken thighs but does really like thanksgiving turkey.
I'm cool with compromise, and this actually tastes really good.  We also had broccoli roasted in olive oil and salt, and Japanese sweet potatoes roasted in coconut oil and salt, on parchment paper in a 425 oven.  Always crispy and that awesome salty-caramel flavor!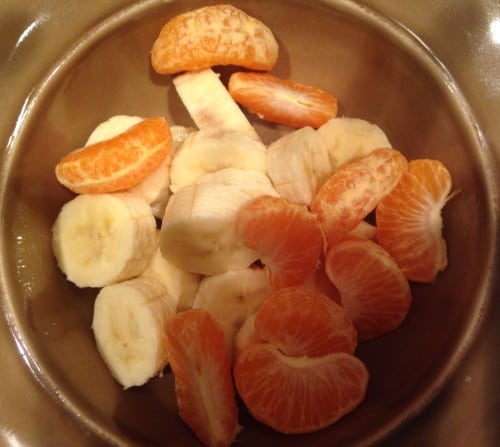 My bedtime snack was a sliced banana and a clementine.  My favorite little oranges but I think I need a break from them since they seem to give me heartburn at night.  I probably should've read my WIAW post from last week, where I said the exact same thing.
Have you made any treats yet for Easter or Passover?  Have any recipes planned?
What do you do with leftover egg yolks?